Often, people use an external hard drive to create a backup. An external hard drive is very useful because there are fewer chances that it will get damaged. However, when you are using a computer, it can be infected with malware or virus.
On the other hand, when it an external hard drive it has more space than the PC and there are fewer chances of it being corrupted.
You should back up the external hard drive to another external hard drive if possible or save your data before feeling any virus.
When you are using an external hard drive, it becomes easy to carry data. More importantly, an external hard drive is compatible with most of the devices that we use.
However, what if you want to create a backup of the information present in an external hard drive? One of the reasons why you would want to create a backup for the external hard drive is that there is no hundred percent assurance that it won't get damaged as well.
5 Best Way To Backup External Hard Drive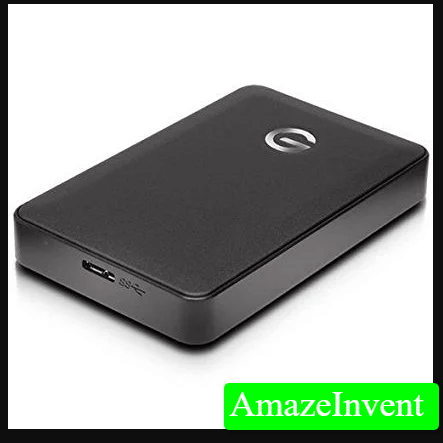 To prepare for unforeseen circumstances, you need to create a backup of your external hard drive. Following are some of the ways to do so.
Buy A New External Hard Drive
The first thing that you can do is get another external hard drive to create a backup. You might have an old external hard drive lying around or you can buy one.
External hard drives are becoming popular and cheaper day by day, and that's that mainly because of their portability.
It has the ability to carry all your documents, pictures, videos, and other media.
Professional Data Backup Software
Instead of getting an external hard drive, you can use an application. AOMEI Backupper is one such application, which is also open source.
When you download this application, then it will sync your contents from the external hard drive to Cloud.
It can also sync data with a device or application of your choice.
You can fully clone the hard drive partition and even a computer system.
It is compatible with Windows 10 OS, 8.1,8 and 7.
Dropbox and OneDrive
Creating a backup for an external hard drive on platforms like Dropbox and OneDrive is very easy.
Dropbox offers you online storage for up to 2GB, SkyDrive offers you 7GB and OneDrive offers you 5GB. If you are willing to spend more money, then you can buy the premium packages.
However, the only problem with online storage platforms is that your data can be easily hacked.
USB Flash Drive
One of the best ways to create a backup external hard drive is to buy a USB flash drive.
It is very similar to an external hard drive because it is portable.
However, the main problem with a USB flash drive is that the storage is less compared to a hard drive.
NAS Drive
NAS stands for Network Attached Storage. For those who don't know, it is an offsite device; this allows people in a group to access data.
A good point of this drive is that it does not need an internet connection, and this keeps the data safe. However, the only problem with it is that it is expensive.
You are lucky is to back up the hard drive to an external drive right now if haven't installed any malware software.
Pros & Cons of External Hard Drive
Pros
External hard drives are available at a low cost per GB. This is in comparison to CDs, DVDs, and Blu-ray disks.
Ease of use is another reason why people choose an external drive.
All the user has to do is plug_and_play and the system will automatically recognize the partition.
On the other hand, an internal drive is very difficult to install.
Speed is another reason why people buy hard drives.
For example, you can get a hard drive for 150MB/sec read and write and you don't have to get a second one.
Cons
External hard drives can break easily and that is the most problematic aspect of an external hard drive. During winter, the most common issue a hard drive face is electrostatic discharge.
The hard drive that we use isn't as protected, as a PC case protects a drive.
This is why, while using a hard drive, caution is very necessary.
Overheating is another issue that external hard drives face. Compared to internal drives, external hard drives don't receive the proper cooling, and if they are used too much during summer, then that can result in overheating.
Read more: How to Delete Backup Files in Windows 10?