In general, photogrammetry is the science of recording, measuring, and analyzing photographic images to acquire accurate data about physical objects. Here, I am going to make a list of the 10 best Photogrammetry software in 2023.
Surveyors, architects, and even engineers utilize photogrammetry to create topographic maps, meshes, points of clouds, and drawings based on the real world.
It is useful in the field of 3D printing since it may replace 3D scanning, which is the standard method for collecting data on the component you're trying to model.
In some circumstances, it is a better option than 3D scanning for creating your 3D model. When capturing massive things like buildings or landscapes, for example, only a 3D scanner designed for those applications will suffice. Furthermore, photogrammetry is frequently more accessible and cost-effective.
It may be as simple as utilizing the camera on your smartphone. Once you've got your photo, all you need now is the correct software to process it and turn it into a 3D model of the artwork.
We present to you some of the photogrammetry software available in the following ranking (arranged by alphabetical order)!
10 Best Photogrammetry Software in 2023
Here, I have shared with you guys a list of the 10 best Photogrammetry software in 2023.
ReCap by Autodesk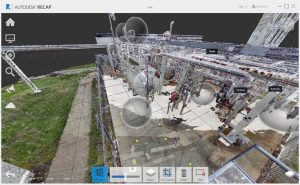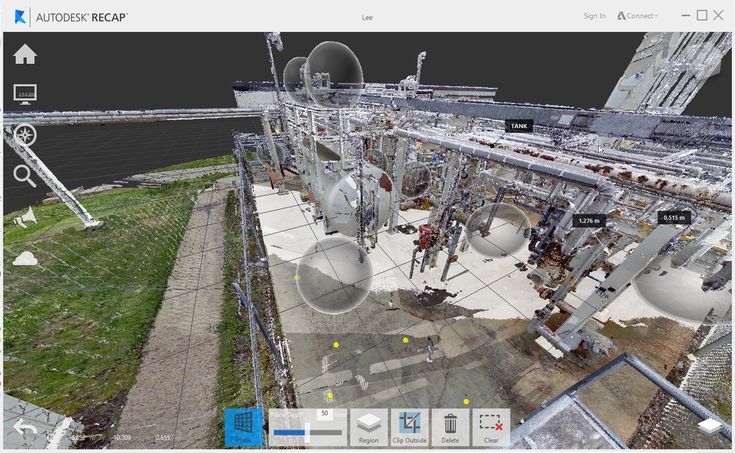 ReCap software from Autodesk turns photos into a 3D model or 2D sketch that may be utilized in your project.
In fact, ReCap stands for Reality Capture, which means that the software works either through aerial photogrammetry, which involves using aircraft to take aerial photographs that can then be converted into a 3D model or digitally mapped, or through close-range photogrammetry, which involves using images taken with a handheld or tripod-mounted camera to create 3D models of smaller objects.
You can quickly create a point cloud or mesh that can be used with other CAD software or tools with the software. ReCap Photo and ReCap Mobile are two extra capabilities available in the Pro edition. This program is also compatible with laser scanners and has a starting price of $310 per year.
Link: Here
Metashape by Agisoft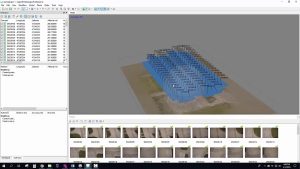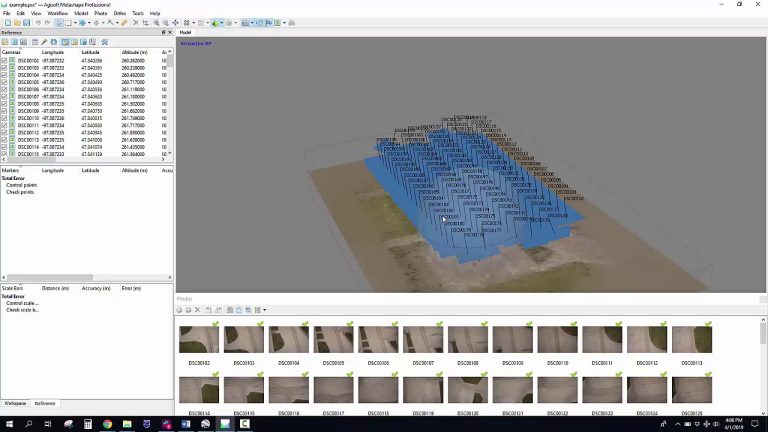 Agisoft Metashape is professional software that performs photogrammetric processing of digital photos for a variety of purposes, including GIS applications, cultural heritage documentation, visual effects, production, and indirect measurements of objects of various scales.
Metashape can process multiple forms of footage (whether aerial or close-range), create a point cloud, measure distances, areas, and volumes, and generate 3D meshes that can subsequently be exported to a variety of popular formats, thanks to a number of key capabilities.
Editing 4D models are also conceivable, which implies that complete scenes can be recorded in 3D and then manipulated in the software. The professional edition of Agisoft Metashape costs $3,499, while the ordinary edition is $179.
Link: Here
AliceVision Meshroom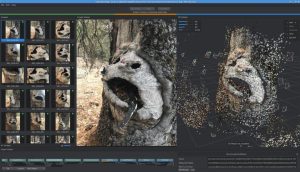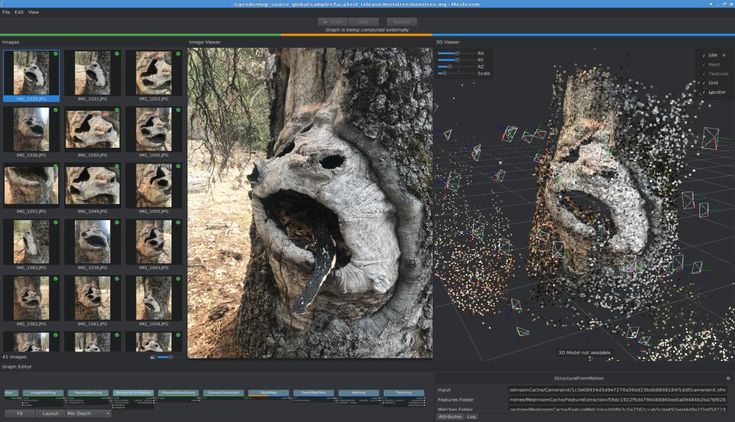 AliceVision Meshroom by AliceVision is a free and open-source 3D reconstruction program that takes images to create a textured mesh that will serve as the structural foundation for your 3D model.
It is a photogrammetric machine learning system maintained by a network of individuals that contribute to accessible applications such as Meshroom.
Link: Here
Pix4D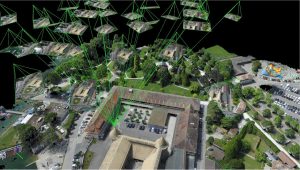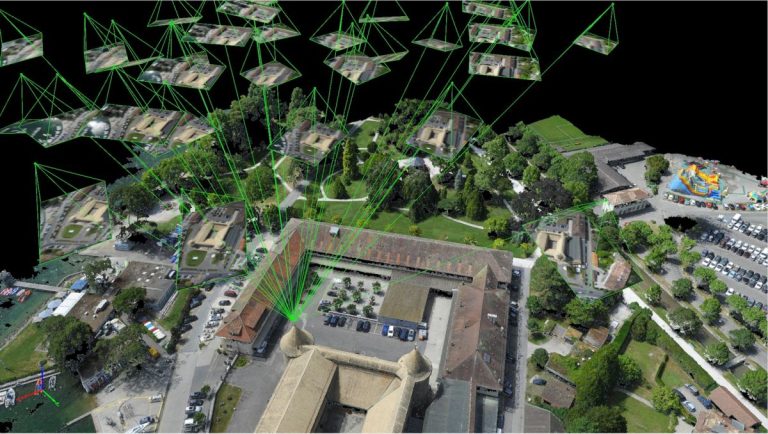 Pix4D is a complete photogrammetry solution that, in addition to being software, also assists in the capture of appropriate photographs.
It has created Android and iOS apps that transform consumer drones into professional mapping tools.
This one is photogrammetry software for professional drone mapping, with extra capabilities such as Pix4Dcapture for optimizing photos and Pix4Dbim for earthworks, construction, and infrastructure management, among others.
It is a program that creates point clouds, orthomosaics, elevation models, and other things. It's no surprise that its system is best suited for agricultural, surveying, architecture, and real estate applications. The business offers a variety of payment options.
Link: Here
PhotoModeler Technologies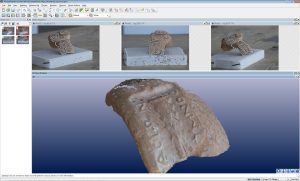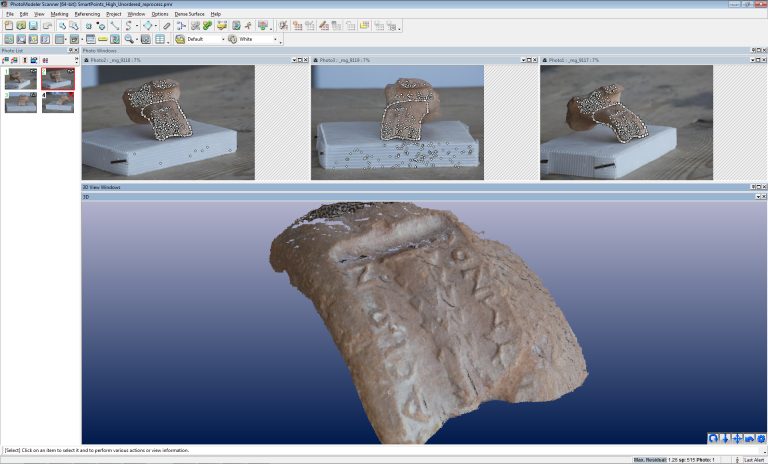 PhotoModeler gives precise measurements and models from images taken with an ordinary camera, just like the one on your smartphone.
It's more likely to be appropriate for CAD or CNC manufacturing than some of the other photogrammetry software options on the market. This is a cost-effective tool for accurate 2D or 3D measurement, surveying, digitization, reality capture, and other applications.
You have three options for generating the model you're seeking to duplicate inside PhotoModeler. You can manually identify similar features between photos, construct point clouds from overlapping images, or automatically generate a 3D model from coded targets.
Standard, Premium, and Maintenance Agreements are available; prices vary depending on whatever you choose and whether your license is permanent, renewable, or monthly.
Link: Here
RealityCapture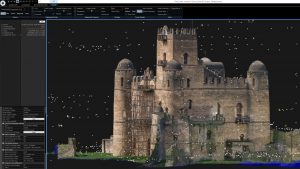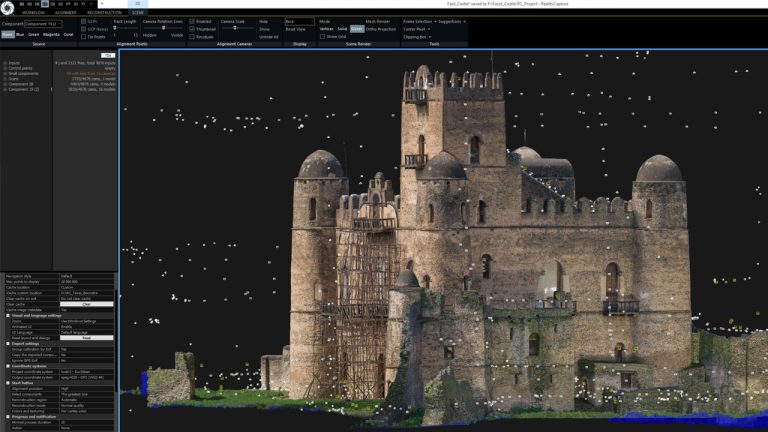 RealityCapture photogrammetry software was developed by CapturingReality and works with a wide range of input media.
This one transforms photos to VR – based scenes, molded 3d models, and more.
Orthographic projections, geo-referenced maps, and more. If you want to deal with both alternatives, you can use this software to work with laser scans.
For those who haven't used this software before, the user interface is clean and current, as well as intuitive. The business provides multiple software alternatives, with various prices between €19.90 to €15,000 for bigger industrial applications.
Link: Here
Regard3D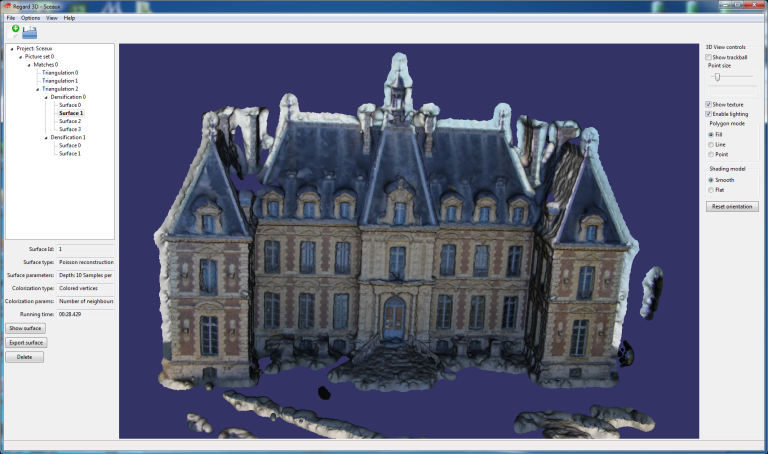 Regard3D is a free, open-source software solution that can translate pictures of an object taken from various perspectives into a 3D model of that object. They describe it as a structure-from-motion application.
You may use sophisticated third-party tools and libraries to execute this solution on a variety of platforms, including Windows, OS X, and Linux.
You'll find a collection of tutorials to familiarise yourself with the application, as well as regular updates, on their website, where you may download the software.
Link: Here
Inpho Trimble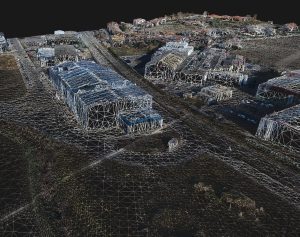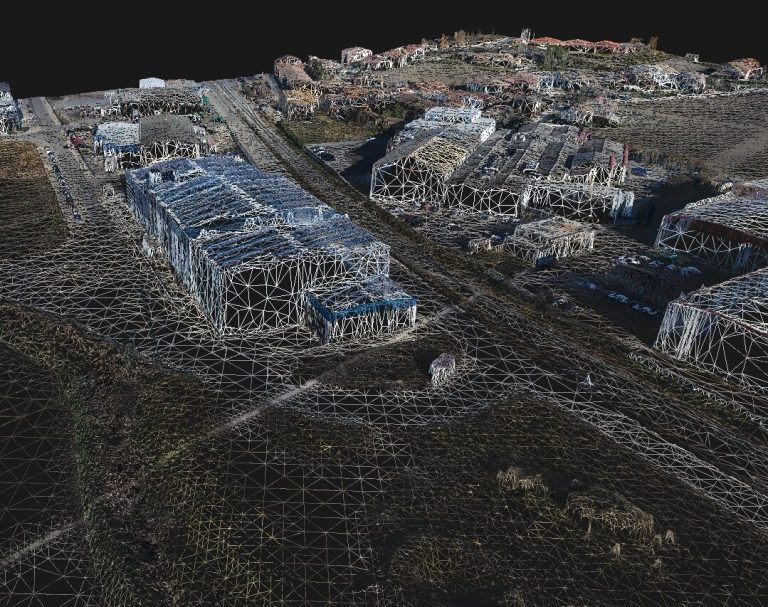 Trimble Inpho is one of Trimble Geospatial's premier software solutions for digital photogrammetry.
This software, too, is designed to work with aerial photos, converting them into realistic point clouds, surface models, orthophoto mosaics, and digitized 3D features.
Trimble Geospatial is capable of providing a solid solution because it is one of the oldest on the market. With 30 years of experience, Trimble Geospatial can provide a reliable solution.
Link: Here
WebODM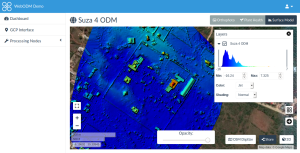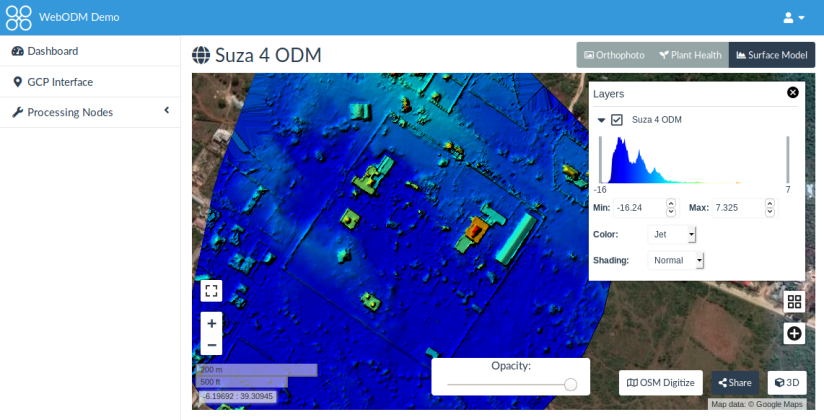 WebODM is a user-friendly solution that uses aerial photos from drones to create elevation models, textured models, geo-referenced maps, and point clouds.
OpenDroneMap is an open ecosystem of solutions for gathering, processing, analyzing, and displaying aerial data, and this program is part of that ecosystem.
Once you've downloaded this drone photogrammetry program, it will run on your computer even if you're not connected to the internet.
There is a one-time price of $57 for installation and technical support; there are no ongoing costs. A clip beneath contains additional details.
Link: Here
Zephyr 3DF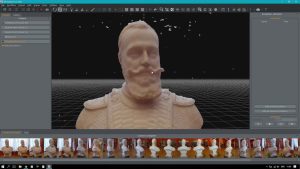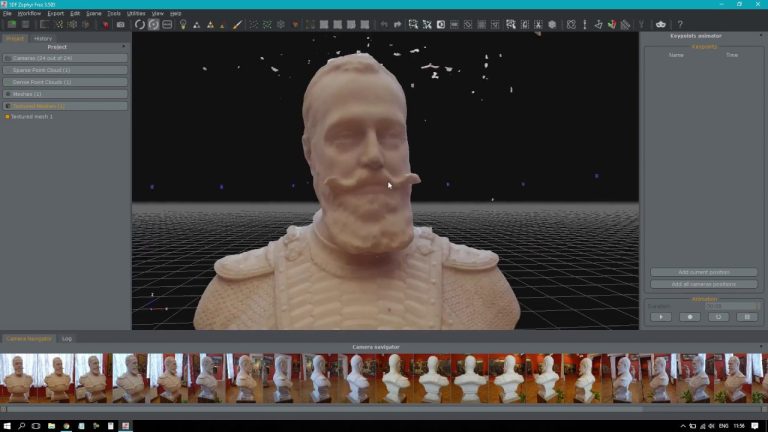 3DF Zephyr is a software solution developed by 3DFlow that automates the 3D reconstruction of an object utilizing any sensor, drone, or laser scanner device.
To put it another way, while this professional photogrammetry program generates 3D scans quickly, skilled users can make substantial changes to improve the end result.
The model can also be exported into a variety of file formats. Additionally, you may integrate photogrammetry data with laser scans for greater precision in your model, and 3DF Zephyr makes it easier to work with your model in another CAD application.
There is a free version, however, the 3D reconstruction is limited to 50 photos. Depending on features, the premium version runs from €149 (excl. VAT) to €3,900 (excl. VAT).
Link: Here
In some ways, photogrammetry is similar to 3D scanning an object for data collection. It's simply another method of gathering data on this thing, such as using a photograph rather than laser triangulation technology in the case of a laser scanner.
The photogrammetry software then reconstructs a model using this data, starting with point clouds that are turned into a 3D mesh. The sequential photos you take of an object or building must overlap by 80-90 percent to be correct.
There are a lot of possibilities on the market right now, and we gave you a broad overview of what you can discover above, with hopefully something for everyone.
You can also look into photogrammetry tools like COLMAP, MicMac, VisualSFM, and OpenMVG if you want a free and open-source choice. Another drone photogrammetry solution
What are your thoughts on our ad? Please share your thoughts in the comments section or on our Facebook and Twitter pages! Wouldn't bother waiting for our monthly free Magazine to receive all of the newest 3d printers information in your email!
Last Thoughts
Photogrammetry is a technique for producing 3D models from images to gather trustworthy data of real-world items in the surroundings. A digital 3D model is created by extracting 2D and 3D data from a picture and combining it with overlapping photographs of an object, building, or terrain.
This permits big things, including landscapes, to be captured that would otherwise be impossible to scan. As a result, surveyors, architects, engineers, and constructors frequently employ photogrammetry to create topographic maps, networks, and point clouds.
This software is available in a variety of formats. Commercial solutions are, of course, available for industrial and engineering applications.
However, if you want to try your hand at it, there are a number of programs accessible as free downloads. To capture images, all you need is a camera or phone, and if you have access to a 3D printer, you can even print your models later.
Now, I have completed a list of the 10 best Photogrammetry software in 2023.