You might play video games, but you don't need to be tech-savvy. If you don't know what Power line adaptors are, then you obviously can't use them.
They are used for installing digital home technology and provide a faster speed compared to Wi-Fi when you use them for connecting the device to the network.
A Power line adaptor uses the main power wires of your home, to create a network connection. It is not limited to gadgets as compared to Wi-Fi, or those devices which have Ethernet.
They can create a powerful new Wi-Fi hotspot, which gives the user a wireless signal in their room, or other areas where their router doesn't reach.
An alternative to the Power line is Mesh Wi-Fi, but the Power line is still the fastest, and it comes with an extra Wi-Fi hotspot built-in.
Installing Power line Adapters
Power line adapters are very easy to install. Plug one adapter into a power socket, which is near the router, and attach it to the router which has an Ethernet cable.
After that, you need to go to the room where you want to hook the device to the network and plug the second adapter into the nearby power socket.
Take another Ethernet cable from that and plug it into the device, which you want to use online. For those who don't have Ethernet cables at home, the adapters usually come with Ethernet cables, or you can always buy them separately from the main product.
8 Best Powerline Adapters for Gaming 2023
There are several Powerline adapters that gamers can choose from; they can set up their network in the vicinity of their home, without any clutter.
TP-Link AV2000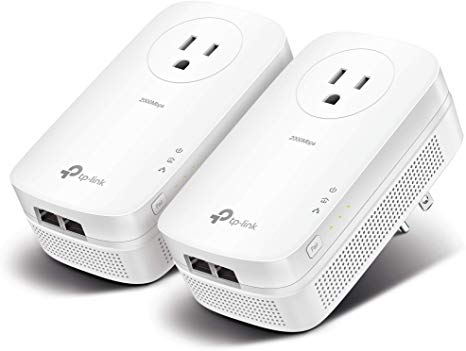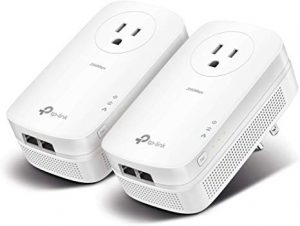 The speed of this adapter is 2000Mbps. It can connect to multiple adapters, to expand a computer's network. This device can turn on Power Saving Mode, if the customer wants to reduce the device's power consumption, almost by 85%.
Image source: here
The device is easy to use, as all the customer has to do, is plug and play it. It doesn't require any additional configuration, so if someone doesn't understand the technical requirements of the adapter, they can still connect it.
There is a 1GB port on this adapter and an LED indicator as well. The range of the adapter is 300 meters in the house, and it is compatible with the other line of AV adapters as well.
Instructions in the manual are not that clear, and those who have never used a Powerline adapter before, won't know how to use it
NETGEAR PowerLINE 1200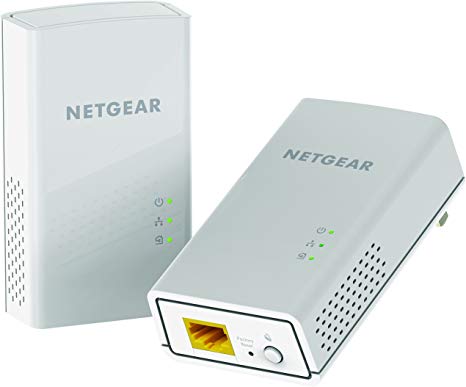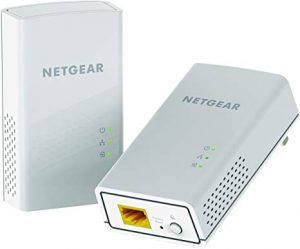 NETGEAR is a well-known name in Powerline adapters because it delivers high speed in wired and wireless internet and is a treat for gamers.
This adapter can be used in every room, with the help of existing electrical wiring for gaming and streaming purposes. It is very easy to set up, as all the user has to do is plug it in, and start using it.
The speed range of the adapter is 100mbps, and it comes with 1 ethernet port. It is best used for connecting smart TVs, and game consoles, and also ideal for 4k HD streaming.
The gamers have the opportunity to add up to 16 adapters, to expand their network and lag-free gaming.
The setup of the adapter is quite simple, and the user can use it within minutes. With just a touch of the button, it can secure the network connection. The adapter is energy-saving, and when it is connected, it powers down.
When customers get the package of this adapter, they will get 2 Powerline adapters and 2 ethernet cables.
TP-Link AV600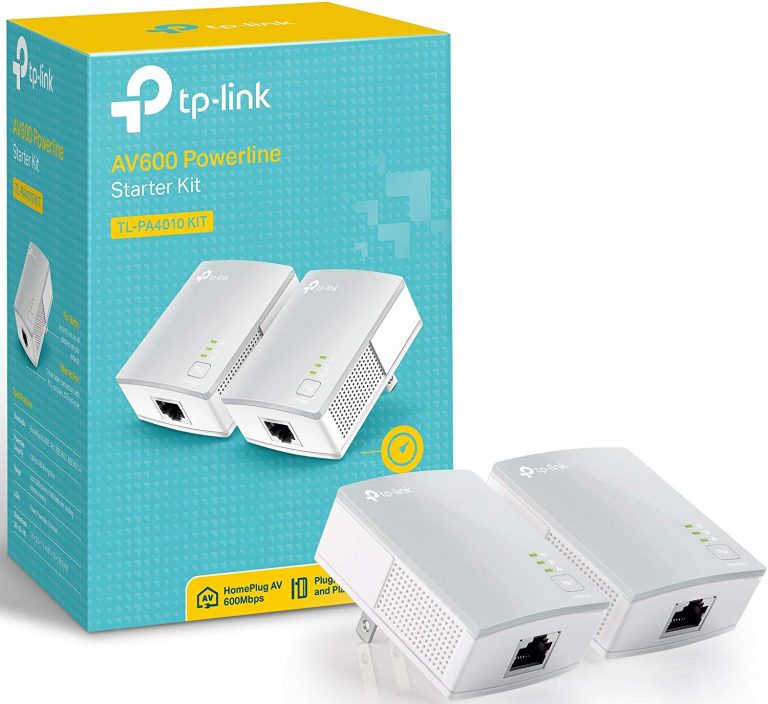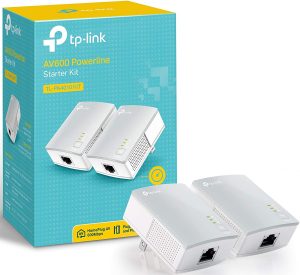 This is a HomePlus AV standard adapter. It has high speed, as it can transfer data up to 600Mbps. There are no wires on this adapter, and the customer doesn't have to configure it either.
It comes in a twin pack design, which helps the gamer set a basic Powerline network. It comes with a 1GB Ethernet port, and its maximum power consumption is 6.84W. AmazeInvent
The range of the adapter is 300 meters over an electric circuit. The system requirements for this adapter are Windows 2000, 2003, XP, Vista, Windows 7 & 8, Mac, and Linux. When customers order this adapter, they will get a Powerline Ethernet Adapter, 6.5ft Ethernet cable, resource CD, and a quick installation guide.
TRENDnet Powerline 1300 AV2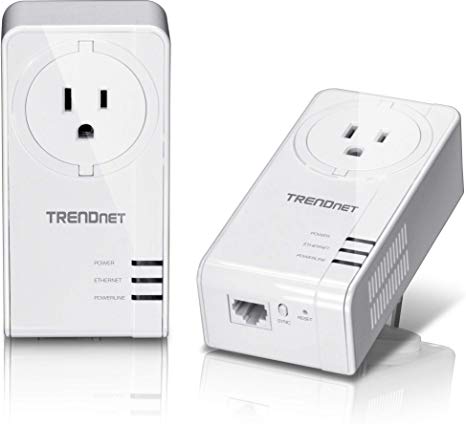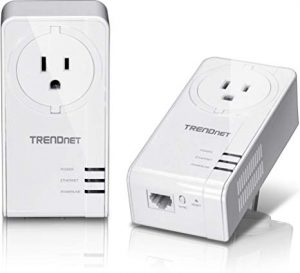 The speed of this Powerline adapter is 1300Mbps, over existing electrical lines. This Powerline noise filter minimizes the interference from other power devices. It has a built-in electrical outlet, and two Powerline adapters; these adapters are enough to start a network.
They provide enhanced Powerline performance to the customer and coverage because they are supported by MIMO and Beamforming technology. These adapters are encrypted, and they connect right away when the customer takes them out of the box.
It is very easy to plug and use them; they have a range of up to 300m, which is 984ft. These adapters are compatible with other Powerline adapters like 1200, 600, and 200 adapters.
The other Powerline adapters enter Power Saving Mode, when they are not used for long or when the customers decide to set the mode. However, this adapter sets the mode on its own, and that too, randomly
D-Link DHP P701AV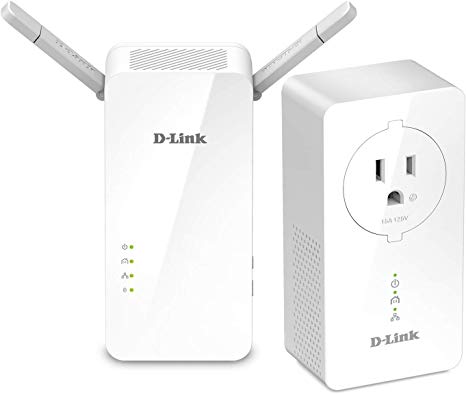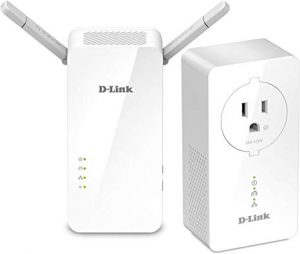 This adapter allows the user to expand their network using the AV2 MIMO 2000 technology. It provides them with Gigabit connectivity, that they can use with their existing electrical wiring.
With the help of this adapter, users can stream, game, and do more things with their gaming console or TV. The speed of the adapter is up to 2000Mbps.
It has a practical design of integrated pass-through the socket and makes sure that no power outlet goes to waste. There are built-in filters in this adapter, which eliminate electrical signal noise to ensure powerful transmission performance.
The adapter has a power save mode, and it turns on automatically when it doesn't detect any power consumption for five minutes. This saves about 85% of the adapter's power consumption. Customers can easily expand the adapter, by using 16 Powerline adapters in their home.
All they have to do is plug their adapter and play games or stream easily.
Extollo Powerline Adapter Lansocket 1500 Kit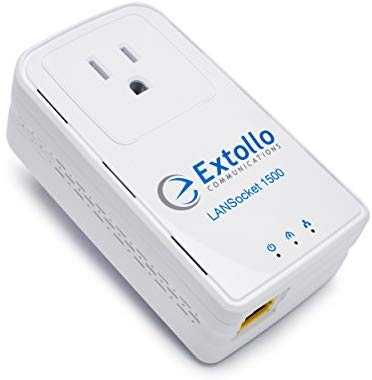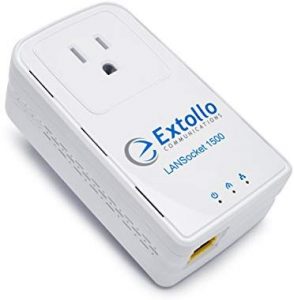 This power adapter will surely bring new light to the gaming scene of gamers. It is fast and supports speed up to 2000Mbps. It is a lag-free Powerline adapter, and best for gamers or users searching for reliability.
This one comes with a 512Mbit DDR memory and is dedicated to boosting signals. This device will surely not let anyone down, even when someone is having a gaming duel with their friends or other players.
It is built around Broadcom BCM60500chip.
This one has many useful features like it is supported by MIMO and Beamforming electrical pass-through. It filters any sort of noise, not making the customer feel irritated.
Zyxel Pass-thru Ethernet Adapter AV2000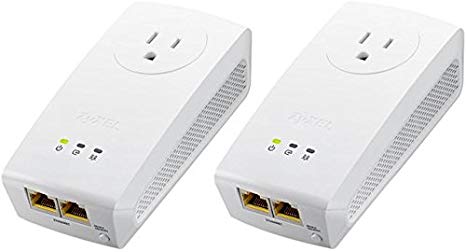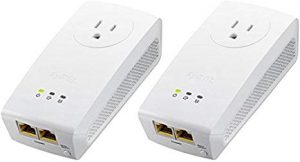 This is a very fast adapter, and those who buy it, won't be disappointed with its performance. Zyxel is perfect for those gamers, who want a high-performing device for their network. It has a speed of 1800Mbps and provides a lag-free experience.
It is perfect for high-definition games and 4K streaming. The device has numerous features like 128-bit encryption and MIMO function. It comes with 2 gigabit LAN ports and pass-through socket technology. There are LED status lights on the adapter, and much more than that.
The performance of the adapter is great, and it is one of the best adapters in the market that gamers can buy.
TENDA AV1000 Powerline Ethernet Adapter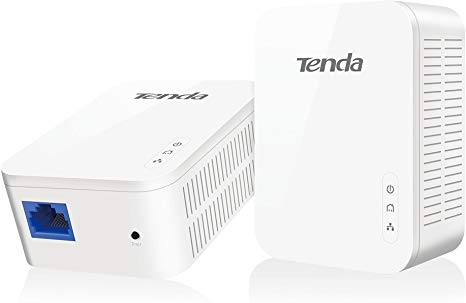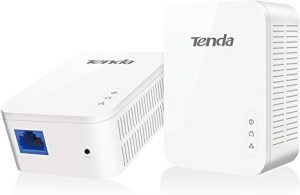 This is a basic adapter for those customers, who are not too demanding. It is an affordable device and comes with basic functions and features. This one is appropriate for those users, who are looking for something easy to use.
It has a plug and plays function, because of which the user doesn't have to indulge in any difficult configurations. This adapter provides support to the HomePlug AV2 standard and has a decent speed of 1000Mbps.
You can stream 4K videos using this adapter, very easily. It comes with an LED area and a power-saving feature. The power-saving features can reduce consumption by 85%. The power through the socket not only filters noise but reduces the interferences of other devices as well.
Before buying a Powerline adapter for gaming, you should consider some things. The first thing is that the adapter should have good speed.
The gamer or customer should always consider the specifications of the adapter and must buy one that has a higher number of speeds.
The second thing to consider is latency, which means that if a gamer wants a good gaming experience, then everything has to go smoothly. There should be no lag, and this is what the user should look for in the specifications.
Lastly, make sure that the adapter is usable, and it isn't very hard to set it up. Powerline adapters should be compatible and must be plugged into the same electrical circuit. If this feature is not available, then the devices out of the circuit, will not function.
Are power line adapters good for gaming?
The use of a power grid power line adapter for gaming can provide better throughput and less delay than using Wi-Fi, which is sensitive to interference and different performance.
What is the fastest power line Ethernet adapter?
TP-Link AV 2000
TP-Link AV2000 power line adapter. The TP-Link AV2000 takes the award for the fastest power line adapter, with a maximum speed of 2000 Mbps – although it will be slower. Still, it offers amazing speeds, as well as passing through built-in dual-band wireless AC networks and sockets.
Are power line adapters as fast as Ethernet?
Power line adapters significantly reduce interference, but never completely.
In most cases, the power line adapter can come close to or close to the Ethernet connection, but you may experience delays or occasional drop-in connections.
Do power line adapters use too much power?
After comparing a few different power line adapters from well-known companies, I found that they typically use maximum power between 2W and 3W.
The thing is that power line adapters use very little power to run, regardless of the model they use.