Microsoft's family features are a free set of features that is available on Windows 10 PC as well as Mobile that is bundled with Windows 10 Home edition as its operating system. You can disable Microsoft family features also.
This set includes family safety features that are formerly known as Microsoft Family Safety, and formerly Parental Controls in Windows Vista and Windows 7.
Disable Microsoft Family Features
It was March 2006 when Microsoft offered family safety features. At that time only a preview of Windows Live OneCare Family Safety was offered to 3 thousand beta testers.
After more than a year and a half of testing these features, the final version was finally released on the 6th of November, 2007.
It was 15 December 2008 when Microsoft released an updated version of 2009 of this software. It was also renamed Windows Live Family Safety, replacing it with the discontinued Windows Live OneCare family of products.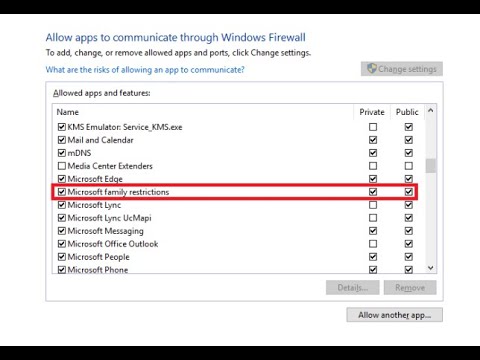 A Microsoft Account is required to use the Microsoft family features in Windows 10. With these features, a parent can manage settings for their children if both of their Microsoft Accounts are in the same family group.
Whenever a parent will turn on settings for their children, these settings are automatically applied to every device that the child logs into with the help of that Microsoft Account.
Many people like you want to know how to turn off Microsoft family features on their PC, so let me tell you that there are three ways to turn it off.
Change your Birth date.
Unlink the account of your child from Microsoft Family
Leave the Family group and reset (for Adults only)
How to change your birth date?
If you have moved into adulthood recently, then you might want to change your date of birth if it is not working automatically.
Follow these steps to change your birth date:
Open up your browser, go here and sign in to your Microsoft account there.
Click on the link that says "Your Info" at the top of the page.
Select the "Edit date of birth" option
Verify your account as per the requirement and change your date of birth.
Unlink your child's account from Microsoft Family
To unlink your child's account from Microsoft Family, the adult member need to follow the following steps:
Visit family.microsoft.com and sign in to your Microsoft Account
Find your profile that is listed under the child account
Click on More Options, then click on Remove from the family group.
Click on the Remove button to confirm.
Now go back to your Microsoft account and restart your PC to complete the changes.
Read more: How To Remove VBS: Malware-Gen?
Leave the Family group and reset
If nothing else works, then it is a reset method that you can apply to do the work for you.
Make sure you remove all child accounts by following the steps mentioned above.
Now you can remove all the adults. Click on the link that says "Remove from family group" and then confirm it.
In the last, you can click on the option that says "Leave family group". If you're the last account there, it will reset.