There are many factors that you should surely consider before buying a desktop, laptop, or notebook most of these factors that the best alternatives for Windows 2023.
You always want to have an attractive and good-looking device as well as updated features also.
But have you ever thought about the operating system?
The answer can be yes or maybe no. But if that is the case only then you are here in this situation searching for the operating systems. But the numbers are also huge who never think about the operating system.
We are living in an era of modern technology, and time is updated. So why do you stay on back?
Windows is an excellent operating system, but there is some operating system that is waiting for you that is much better than Windows.
5 Best Alternatives for Windows 2023
Yes, we are talking about some Windows alternative operating systems that are faster, much more attractive, and more helpful than Windows. If you are a person who likes innovation, then you are on the right track.
Zorin OS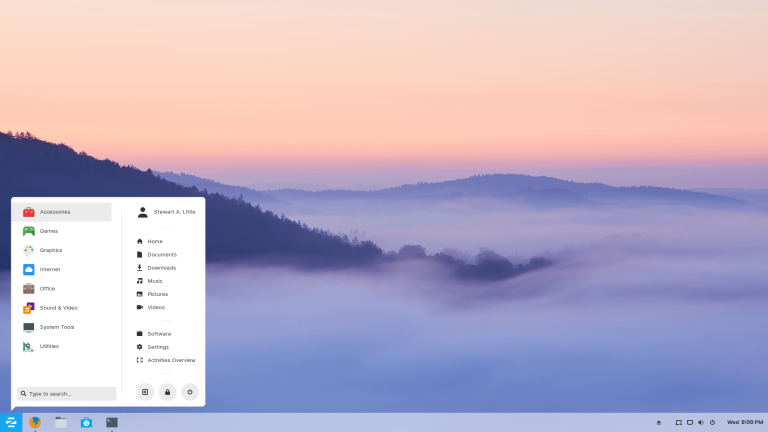 With having a different open-source operating system, why are we even talking about Zorin OS? Let's see, what is your expectation and how much the Zorin OS will offer you.
The very first step is the installation procedure. By which way you will want to run it? Do you want to use it as a USB drive? The process is quite a piece of cake.
Just make the drive bootable with software such as Rufus and then go for the installation. Then just follow the steps which will come step after step.
After the installation, the first appearance is pretty amazing. You can see the "superkey" which will let you organize running the apps on your desktop.
This operating system comes with several special built-in apps. And all of the apps are very much helpful. The apps are related to news, sports, photos, videos, weather, maps, and so on.
This operating system is greatly compatible with a high-density display that will adjust automatically with your screen.
Chalet OS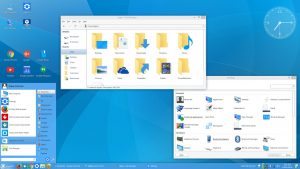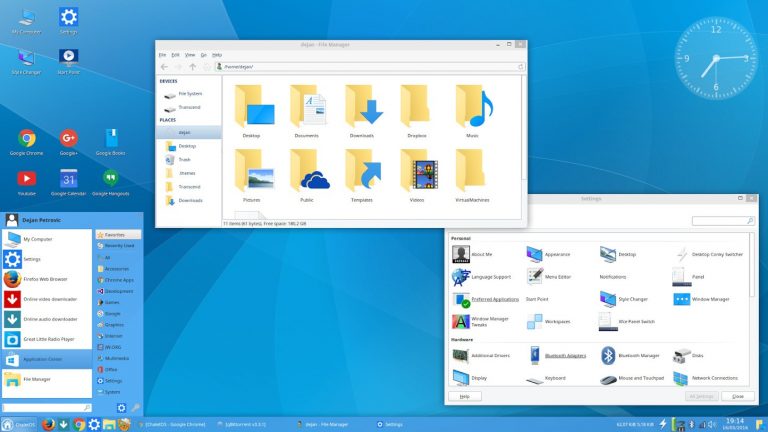 Are you a person who is crazy windows user? Haven't you found an alternative to Windows OS?
It's okay. I want to introduce you to the new operating system using which you can feel the real taste of windows even better. Not only this, It will provide you with more and more exciting and special features also.
Chalet OS is a Windows Alternative system that runs on your underpowered and even on most ancient gear. Its setting and panel offer you to change the entire look without reloading any operating system. It makes you forget that you are using older equipment.
Chalet OS comes with a wide range of pre-installed applications that are related to multimedia, security, office work, weather, and so on. This is one of the best Linux distros for a laptop but the easiest, it offers you much easier and faster service.
Linux Mint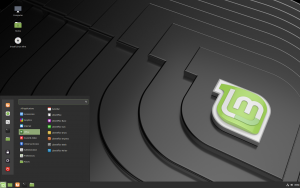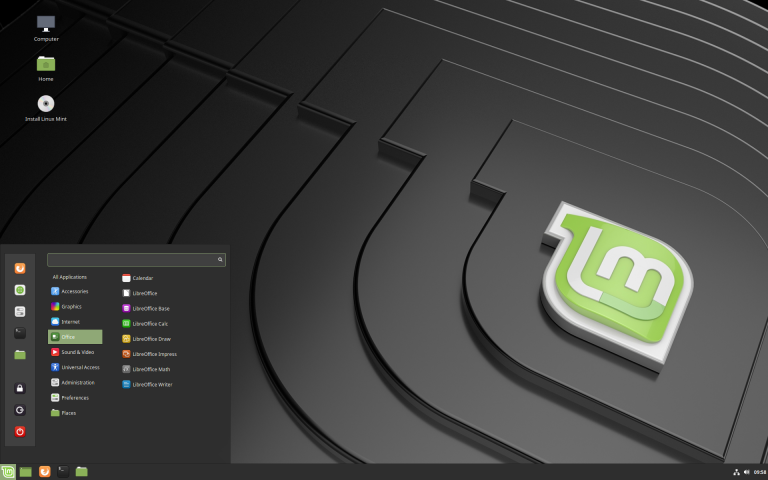 When we talk about the Linux distributions and mainly as a Windows Alternative OS, the first name which comes easily in the tongue is nothing but Linux Mint.
What is the reason for it? I see the number of people to use this operating system, and then they mention the purpose of their use, they " it lets me do, what I need to do" is that enough?
The program is full of important features that allow you to use it without any difficulty. There is an excellent feature that is included in it, namely Timeshift.
This will allow you to backup and restore any system. If it seems something has gone wrong, you can always choose to restore the functional system.
Nemo file manager is another useful feature of this program. If you want to search or move any file, Nemo does it all for you and with a much faster speed.
The operating system is also featured, which makes it friendly to the beginner.
Feren OS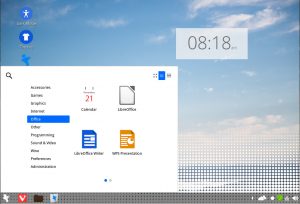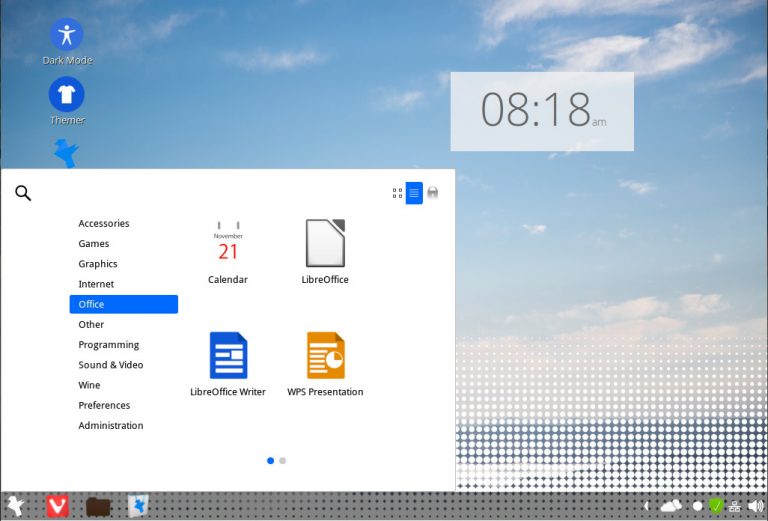 Are you thinking to replace your Windows operating system? If that is the case, which one should you use?
You must replace it with an operating system which should surely be more advanced than your previous one right? Feren OS is the perfect choice for that.
After installing the Feren OS, the first appearance that will attract you. And generally speaking, you expect the desktop icon, start button, system tray, fast launchers, bottom panel, and so on. The operating system also offers you these options in the desktop interface.
Some of the necessary software is also included in the program. You also find both WPS Office and LibreOffice on it. Magic disc alternative for windows 10 gives the same that you would get from here.
Use any one of those whichever you want to use the most. To connect with the world, it also comes with a web browser.
You may have a preferred browser on which you feel easy and comfortable while browsing and surfing. The operating system also lets you choose the option.
Elementary OS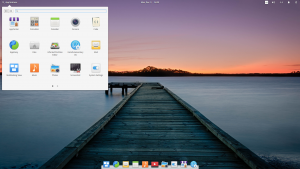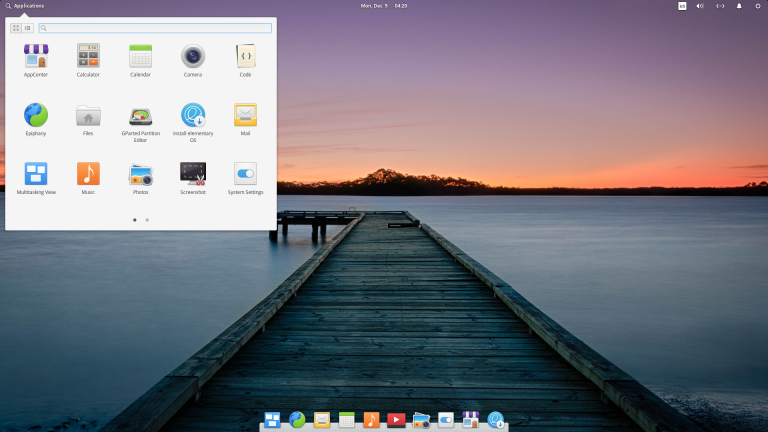 Ubuntu-based distribution Elementary OS is designed for focusing on the beauty of your desktop screen as well as the convenience of use. It comes with its beautiful interface which is called "Pantheon."
It is such an amazing type of operating system that emphasizes ease of operation.
There are so many features that are included with the program such as the internet, Bluetooth, sound, battery applets. It is featured with a notification center that offers you to control all of the installed apps. Visit more: AmazeInvent
You may want to keep some of the apps in do not disturb mode so that you can run other apps more easily and smoothly.
Other necessary options can be handled quickly, such as online account, parental control, new apps information, changing interface, and so on. Just install this. Hurrah! Microsoft office alternative for windows 10 is also available.
It is created to make it user-friendly whether you are a doctor, a police officer, a teacher, a banking staff, or you work for other occupations. This is a great choice for you.
These were my top picks for the Windows alternatives. In my opinion, these are the best alternatives which you can install instead of Windows.