It will help you find something good to read. Ebooks were a new concept when it was first introduced in the market.
Technology has gone one step further and changed the way people used to read books.
10 Best Ebook Reader App 2023 You Must Have One
EBook apps have changed the way people perceive eBooks, as these apps come with such features that no one can ignore their benefits.
There are several eBooks, with multiple unique features, which users can download for their Android devices, or iPhones.
Amazon Kindle: Android/ iPad/ iPhone
This is the best app, facilitating the reader to read books, anytime and anywhere. Amazon Kindle's app is made for those, who have a passion to read books, magazines, comics, and even manga. Image source: here
There are about six million Kindle books available on this app, along with books that have audio narration available for users.
The setup of this app is pretty easy, and users can start reading anything they want to, within seconds.
It can explore newly released books, bestsellers, and titles across different genres.
There are books about religion, science fiction, and other famous genres among readers, available on this app. The best part is that users can try out a book by reading its excerpt before they buy a free sample.
Kindle gives users the chance to enjoy unlimited books, read or listen to them. It can explore different titles and multiple audiobooks daily, along with current magazines.
These things can be read at the cost of $9.99 per month, which is cheaper compared to buying books from a store. Moreover, the app offers discounts on different books and offers customers deals that It can't resist.
It is up to you, whether you want to read in portrait mode or landscape mode.
The app comes with a built-in dictionary, so you can look up words that you don't understand. You can even look up instant translations and search for things within your book.
When you are reading a book in print, you can never look up a particular scene or a chapter right away. However, with an EBook app, everything changes and becomes accessible.
Nobody uses bookmarks, which is why this app is so helpful in that it remembers the page where you left reading. You don't even have to look up the 'lost' page again. It shows your statistics, that you never thought you needed like the time you spent reading.
When you are reading manga or a comic, then you can easily zoom in and zoom out.
You can even sync the books you are reading, across different devices. The Kindle app will sync from the page you left off, along with the highlighted text and notes that you have made.
If you are interested in reading the books of a particular author, then the app will notify you when they have another book of that author's available online.
Aldiko Book Reader: Android / iPad / Window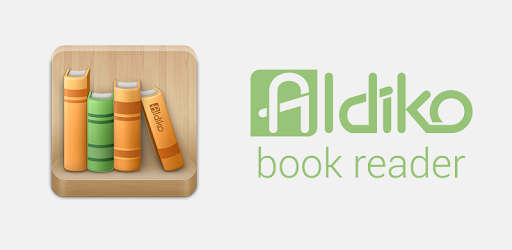 This is a free app, available on Google Play Store for Android users. This platform of ebooks has over 30 million users, from all around the world.
There are two versions of this app; one is free, while the other one is premium. The premium version doesn't contain advertisements, has important and expert annotations, and users can access unlimited audiobooks.
If you don't want to buy the premium version of the book, then you can always the free one. The free version has some very exciting features as well.
It can change the background color of their screen while reading a book, change the margins, alignment, and even line spacing. The app gives the user full authority over how they want to read a book.
The user interface of the app is very friendly and easy to use. You can download this app on Android phones and tablets as well. You can jump from section to section of a book, using the table of content.
Also, you can bookmark any page you like. There is an advanced library management system, which means you can import your EPUB and PDF files into this app so that you can read them whenever you want.
The worst thing about having a physical library is sorting and organizing. However, with the help of this app, users can organize their books, according to tags and collections.
This way, if they want to read a mystery book, all they have to do is go to the genre or tap on the tag. Aldiko will remember where the reader stopped reading a book and will bring them directly there.
The main problem that users had with this app is that, when they access a book and open it, the brightness of the phone automatically increases to 100%.
Moreover, some users complained that there were too many ads when they were using the free version, and some books don't have a cover.
Nook: Android / iPad / kindle Free / Window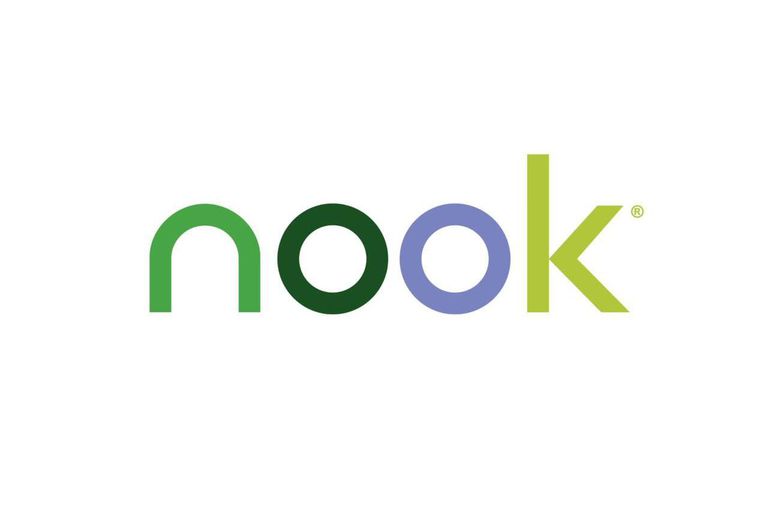 This is an app developed by Barnes & Noble, which is a popular name of an American bookseller.
This app is available for Android and iPhone both. It provides the user with a digital reading experience, that no other app provides. The app has a vast library of over 4 million books, magazines, and even graphic novels.
Those who love comics, and can't find them in common book stores, will also love this app. This app gives users the chance to customize their experience, by increasing the size of their font or changing the style page.
With the help of Nook, users can shop for the latest books, bestsellers, and promotions. This app also provides the user with expert recommendations.
When the user is browsing through books, the app observes their viewing activity and then based on that activity, suggests books for the reader. There are about 75,000 free titles available on this app, and some of them even include new books.
The font styles, line spacing, and margins can be adjusted so that the text would become more readable for the users. This app also has a page animation feature, and the user can change the background color of the screen, or adjust the screen brightness.
If you are reading a book, under your covers at night, then you might want to dim the screen brightness.
If the book you are reading is academic-related, then you can highlight the main points and even add notes to those books. You can even share these notes with other people, across social networking websites.
When we are reading a print book, we can't search lines or quotes in it and have to turn the page over for that. In this app, you can search the book and even look up difficult words in the in-app dictionary.
There is an ArticleView feature in this app, where you can read magazine articles, using customized fonts. You can enjoy comics, and the panel of the comics would give you an enjoyable reading experience.
Wattpad: Android / iPad / kindle Free / Window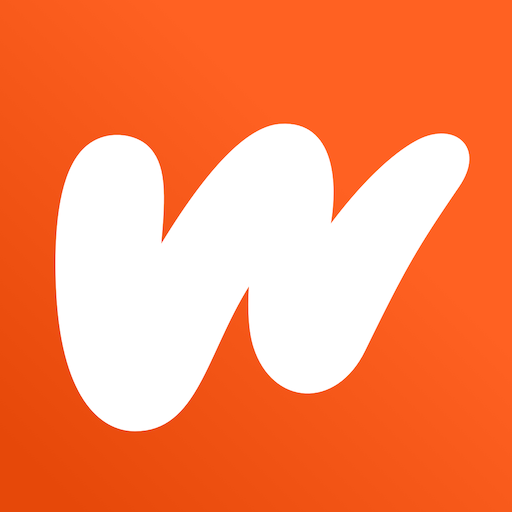 Wattpad is a different and the best ebook reader app for iPad. When you install this app, you just won't read the books published by known writers, but you can also write your own story.
There is a writer in every person, as every person wants to tell a story.
There are not many platforms, which allow users to write stories and give them a platform where They can grow and polish their skills.
There are so many community members on Wattpad, that you can share your stories with people, they will like it, share it and comment on it as well.
Wattpad is heaven for translated novels. When someone likes a novel in their native language, and they want to share it with others, they translate it into English or any other common language.
The reason why Wattpad is so famous for ebooks is that the user interface is very friendly, and it is easy to create stories and share them.
Wattpad has created a community of book lovers. When someone loves a genre, like horror, it can interact with people who love the same genre.
A new feature that Wattpad has introduced in their app, is paid stories. If a story gains attention and has potential, then the author can set a price on it.
This could motivate people to write good content, and work towards improving their writing skills. Wattpad is a community because new writers can gain guidance from existing writers.
Scribd: Audiobooks & ebooks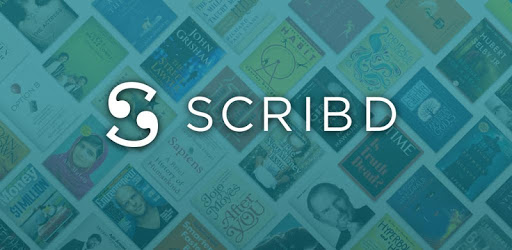 This app is used for both books and references. It is compatible with Android and iPhone devices. This app is used by millions of users, who use Scribd as a digital library.
It can access audiobooks, books, magazines, and sheet music. There are many best ebook reader apps for windows, but none of them offer users the chance to read sheet music.
This app offers the user a 30 day free trial period, where It can access the best audiobooks. There are about one million titles that users can pick from the app's catalog.
It can read and listen, without paying anything for the whole day. If they buy a subscription and want to cancel it after a month, They can do so.
If you download and install Scribd on your mobile phone, then it is like you are putting a whole library of books in your pocket.
You do buy the subscription, then you can make use of many other features as well.
You will get access to an unlimited treasure of audiobooks, of all genres. These genres include personal growth, true crime, non-fiction, contemporary fiction, and science fiction.
If the user doesn't want to read, then It can listen to the content on multiple devices. These features are included in the app for free, and you don't have to pay any membership fee for them.
When you are using the audiobook feature, then you can customize the narration speed as well, and set a sleep timer. This will save the battery power of your device, in case you sleep without switching it off.
In case you want to download the audiobooks for later use, this app offers this facility to users.
Imagine, having such an e-reader in your mobile, and carrying it around with you wherever you go. You can read, even if you don't have a stable Wi-Fi connection.
You can make annotations and notes on the books you read, especially if you are reading academic books. AmazeInvent is a global industry for sharing a good idea daily.
Customize the size of the font, its type, and the background color of the screen. The feature of horizontal and vertical page scrolling is also available on this app.
Libby, by OverDrive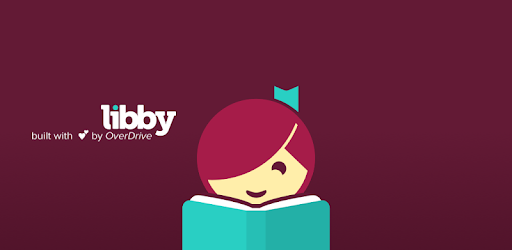 If you have a local library, then you can easily access the ebooks and audiobooks that they make available online. The user can instantly borrow the books in his library, for free, by just using this app on their mobile.
First, they have to get their library card, and then open the Libby app. Then, they have to find their local library on the app, search for the book they need, sample it, borrow it, and then enjoy.
This can be super convenient for those people, who don't want to visit a library and would rather just borrow online. The steps are easy, and if you have a local library, then finding it on Libby won't take much time.
You can send books from Libby to Kindle as well if you want. If there are multiple libraries in your area, then you can sign in to those libraries, but you need more than one library card. The user can stay signed in, for as long as they want.
This is the perfect way to keep your books organized. You can keep track of your reading, from the Activity tab feature on the app.
This is a brand new app, and it is trying to further simplify it. However, this app still brings joy to those, who want to borrow and read, and don't have to go to their local library.
Kobo Books-eBooks & Audiobooks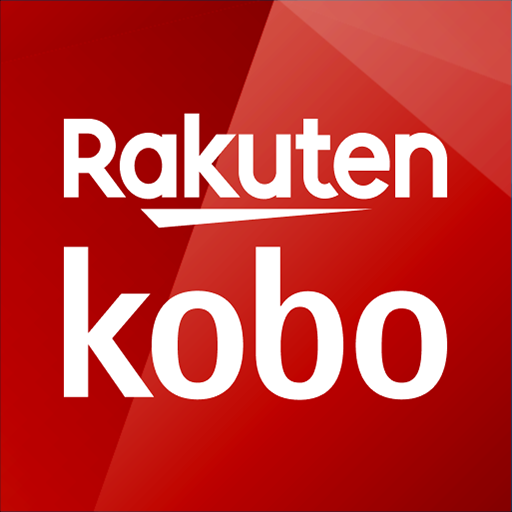 This is one of the best portable reading worlds that you can access with just one tap on your phone. If you don't want to fill up your shelf anymore, then why not get this reader app?
It will take you on a reading adventure, as you get to choose from 5 million titles. There is something, for every reader and listener on this app. These are audiobooks on this app, and you are going to love the collection.
You can customize the way you read a book. If the text isn't clean enough for you, then you can make it crisp by adjusting its size and style,
If you are reading at night, and don't want the screen brightness to hurt your eyes, then you can switch to the Night Mode in this app. Before bedtime, you can even turn your screen into a portrait or a landscape mode.
The app comes with an audiobook player, which is beautifully designed and easy to use. The user can easily move from one audiobook to another, with just a single touch.
If you are worried about losing the spot you have been listening to, or the time you have spent on your audiobook, then the screen will make all the statistics clearer.
When you are browsing through the library, then the app notices the books and genres you like the most. Based on your liking, the app is going to make suggestions and recommendations for you, and you will love to explore more books.
There are free previews available on audiobooks, and you can find your favorite audiobook, whenever you want.
You can have the same app and activity record, on multiple devices. If you are tired of reading books on your smartphone, then you can pick your tablet next.
This app allows you to share what you are reading on Facebook, Instagram, and Twitter. You can post the quotes you love the most from the book you have read, along with the notes you have made or just your thoughts.
This feature can be helpful for those students, who can't study together in a physical space, but can do so if they all are using this app.
If you read books, then don't forget to rate them as well. This will tell other book lovers, whether a story is worth reading or not. Moreover, the book collection that the app has, is not limited to just one language!
You can read in Spanish, Italian, German, Dutch, and even the Brazilian language. You will have access to audiobooks from the USA, Canada, the UK, and Australia.
Favorite Book Reader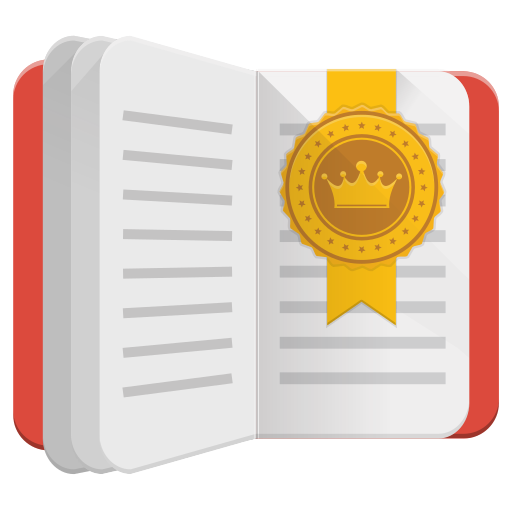 The unique things about this best ebook reader app free are its user interface and the clear front of every book. It supports multiple formats like MS Word, HTML, and plain text.
This app can synchronize the library, bookmarks, and reading positions, using Book Network. The Book Network is a Cloud Drive cloud service, and the user has to enable the synchronization setting.
It is a very fast and customizable app, and the user can use external fonts like TrueType and Open Type.
Moreover, the user can also add custom backgrounds to the stories it is reading.
If you are unable to read the text, then you can simply adjust the screen's brightness, by sliding your finger up and down on the screen. The user can choose different color schemes for day and night modes.
The reader can access different eBook catalogs and eBook stores. The best part of this app is that it includes books from different libraries, like the Chinese library, Polish library, and French library.
If you don't understand a word, you can simply search that word on external dictionaries. The external dictionaries on the app are ColorDict, Fora Dictionary, and LEO dictionary. Happy reading!
Google Play Books – Ebooks, Audiobooks, and Comics
This is a very reliable app, as the name suggests. You can purchase audiobooks and eBooks from Google Play and then run them on this app.
There are so many eBooks, comics, and textbooks available to the user. The user can listen on the go, and when it is finished, it can see the recommendations made by the app and read more books.
Most people don't have time when it is at home, but when it is going somewhere, they have time and the interest to read a book. This can be helpful in such a situation. The newest audiobooks are available on this app.
Imagine not having to look through your physical bookshelf, but make your way through millions of books, with just one tap. You can read comics, books, and textbooks on this app, even when you don't have an active internet connection.
Tap the page that you like, when you are reading a comic or a manga, and that page will come to life because of Bubble Zoom. You can take notes on different books, and then sync those notes with Google Drive.
This way, you can easily share them with your colleagues and classmates, and collaborate on different projects. As you can easily adjust the brightness of the screen, you can easily run this app even when you fall asleep.
Apple Books: iPhone/ iPad / kindle Free / Window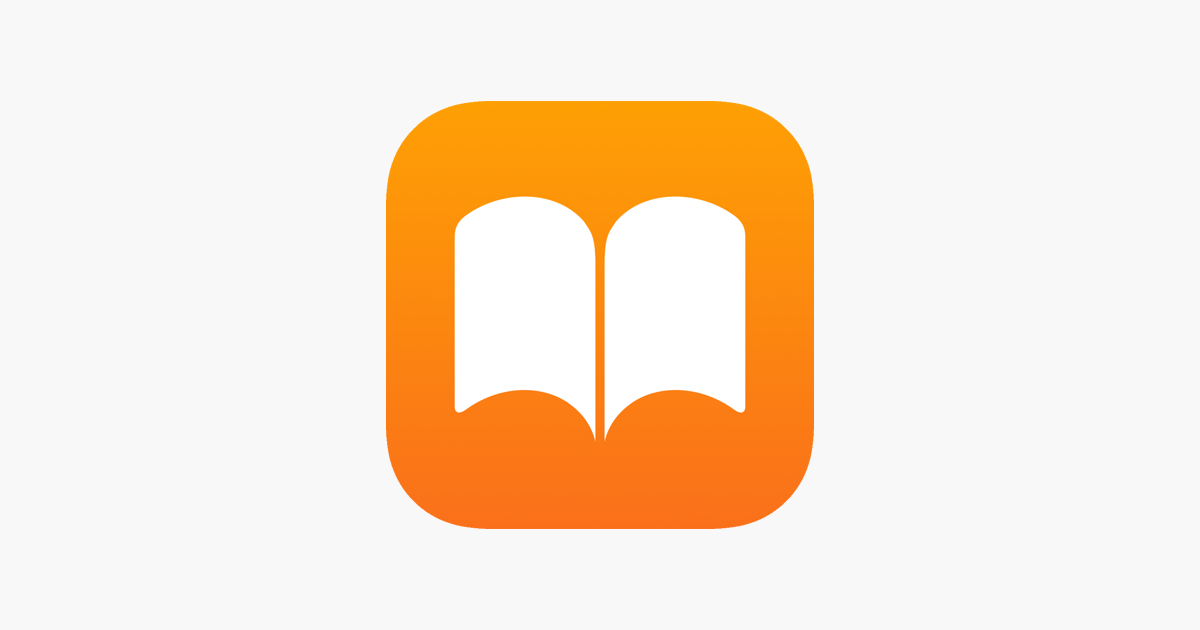 Apple Books have launched their reading app. It is designed in a user-friendly way, and you will be able to keep all the books you love, in one place.
This app makes it easier for the user to get to the right page, in just an instant. You can bounce between stories very easily.
The bookstore of the Apple app is filled with books and appealing book covers. There are reviews of books, written by those who have read books, and wanted to let others know whether they should read them or not.
There is an auto night mode available for those users, who like to read at night. The app automatically detects the light pattern, and then switches to whatever mode it feels are appropriate.
The best ebook reader app for pdf is a huge help for those, who want to read books on the go. Not everyone has the means or the time to buy a book from the bookstore.
Even if people like to buy books, they run out of space soon enough. Keeping books in a bag, or carrying a whole library of books on a mobile phone, are not even close in comparison.