9 Best Hybrid Smartwatches 2023 (iPhone / Android)
Updated on January 27th, 2023
The very new Apple Watch doesn't show you the time unless you interact with it like touch the screen or something and both of these smartwatches forces you to adopt the slightly awkward pose of tapping at a touch screen measuring about one inch on your wrist to read an email, book an Uber or do any particular task on that smartwatch of yours.
Hybrid Smartwatches
When you are out on a search for a smartwatch, there are a lot of questions in your mind to ask yourself, right? But the most important question which needs your consideration is what type of watch do you need?
Whether you do you want to buy a fully-fledged touch screen-enabled smartwatch like the Apple Smartwatch and Samsung Smartwatch, or do you want to buy a hybrid smartwatch that holds some great quality and features but with a more traditional look of a hand watch?
Now, if you talk about the best hybrid smartwatches with a heart rate monitor. These products are just as the name suggests. These hybrid smartwatches are a combination, a merger, or you can say a mixture of these smartwatches that I have mentioned above.
These hybrid watches can track your walking, running, cycling status as well as swimming sometimes.
All of these stats are tracked and then logged by an onboard accelerometer on these Hybrid smartwatches and some of these hybrids also include a vibration motor that will alert you to something happening in your phone, for example, a notification or might wake you up with a silent vibrating alarm.
Some of these hybrids accept standard and regular watch batteries, whereas the remaining others require recharging batteries every few weeks. The world of these hybrids is far away from the daily top-ups which are required by an Apple Watch.
I think my point is very much clear that these hybrid watches are offering great features at a much cheaper price tag than these highly expansive smartwatches.
A great number of these hybrid watches are starting at a price tag that is half of what the Apple Watch and Samsung Watch are charging.
Smartwatches are always designed in a sense where they put their technology ahead of their aesthetics. This means that they don't look like a watch, whereas these hybrids look more like regular and standard watches.
This means that if you choose hybrids over smartwatches, you will have a huge range of styles and sizes to select the best which fits according to your wish.
You can even go for a very well-known Swiss brand like Mondaine and its Helvetica 1 hybrid. This is one of the best products ever.
9 Best Hybrid Smartwatches 2023 (iPhone / Android)
Some of the best budget hybrid smartwatches have heart rate monitors, whereas some of them don't. So, if you want to have a watch to double as your trainer then you will have to bear this in your mind for sure.
All these hybrid watches have their special qualities and features, as some of these offers you more fitness tracking features than any other watch, some of these hybrids are water-resistant to massive depths, and most of the hybrids sold by companies such as Fossil Group have a great compatibility level and companion smartphone application as well.
Now, without any further wait, I will be listing and reviewing some of the best Hybrid smartwatches for you. This article will help you select the best hybrid smartwatch for yourself without wasting any time in searching for a hybrid watch in the markets.
I have managed to search and arrange some of the best hybrid smartwatches for iPhone for you. All of them are listed below:
Withings Steel HR Sport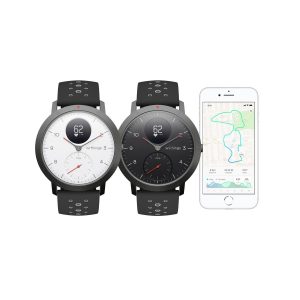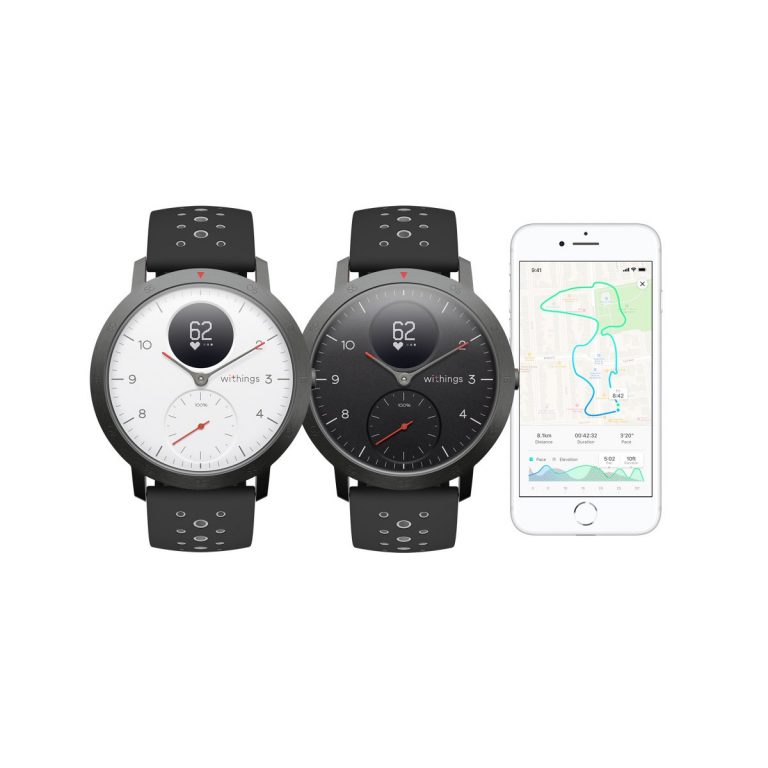 After two years at Nokia, Withings is back now at doing its functionality. Image source: here
It is important to mention that Withings is having an interesting couple of years recently. This French health technology company was bought by Nokia and it turned into the Finnish firm's Nokia Health Division in the year 2016.
Just after exactly two years from when it turned into the Finnish firm's Nokia Health Division, the founder of Withings namely Eric Carreel bought this company back from Nokia and gave all the product range into its original basic name again, and then he launched this new Steel HR Sport.
This Withings Steel HR Sport holds some great features, some of those impressive features are a heart rate monitor, it is water-resistant up to 50 meters of depth, and it has a battery life of up to 25 days and it is rechargeable.
Withings Steel HR Sport also provides you with an estimate of your VO2 Max, the measurement of the maximum amount of oxygen you can take and utilize during a particular exercise. This Withings Steel HR Sport can easily track up to 30 different types of exercise and it tracks your sleep as well.
Withings Move ECG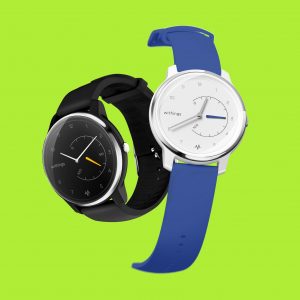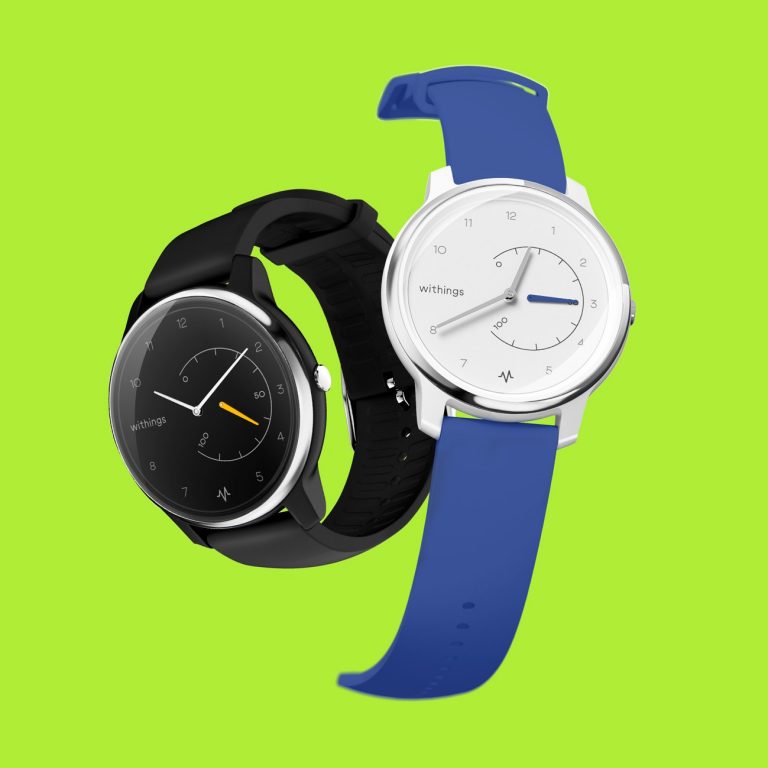 It is said about this product that it is an Electrocardiogram at a very low budget.
So, if you are one of those people who think that being able to take an electrocardiogram was limited to high prices and some full-fledged smartwatches such as from Apple and Samsung, then this product from Withings allows you to think again for a moment.
Withings has taken the entry-level Move hybrid smartwatch of it and has additionally added a metal bezel. Touching this button with the thumb and an index finger of one hand will create a circuit, while the metal case back is designed to rest against the wrist of the other hand.
Just by touching the bezel for 30 seconds and pressing the button, you will see the watch will start measuring the electrical activity of your heart. All the data recorded and collected will be sent to the Health Mate application on your smartphone for further analysis.
This Withings Move ECG is designed to track your walking, running, swimming, and sleeping as well. It is available in black or white colors, with a high range of straps made of silicon. This one vibrates to wake you up in the morning as well.
Mondaine Helvetica 1
This product is said to be as attractive and premium as the font it is named after.
As you guys know that Mondaine is known very well and is most famous for designing, producing, and introducing watches that resemble its classic Swiss railway clocks. But this Helvetica range from Mondaine is way much different.
This is the company's first-ever Hybrid smartwatch. This Helvetica 1 consists of a 44mm stainless steel case, including a 20mm leather strap with a quartz movement.
This hybrid smartwatch by Mondaine is compatible with both iOS and Android and the smart features of this watch include activity and sleep tracking as well. All the data recorded and collected is automatically sent to the companion application on your smartphone.
You get a second dial as well on this Helvetica 1 face which will show you how much of your daily step goal you have completed yet.
If you have used and you are familiar with the hybrid watches made by Alpina and Frederique Constant, then you will notice that this Mondaine uses the same MMT smartphone application as them.
This means that you will have detailed information about your sleep, an estimate of how many calories you have burned, and advice from the virtual coach on this hybrid smartwatch.
There is no doubt that this Mondaine Helvetica 1 is no match for the fully-fledged smartwatch applications of Apple Watch, Samsung Watch, and Google Watch, but it surely presents you and all the buyers with a nice and impressive set of extra features and for the buyers of traditional Swiss watches.
Kronaby Sekel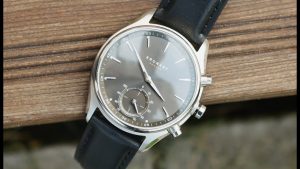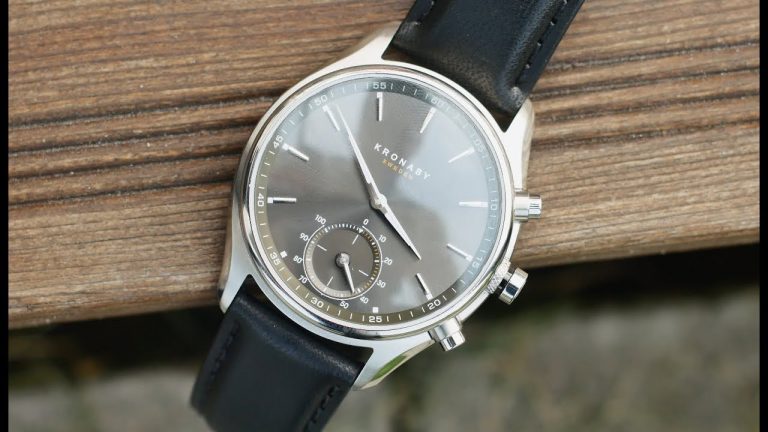 It is said about this watch that it is just like a smartwatch in disguise. As you guys know that many of the hybrids look similar to the regular watches, but I think that this Kronaby Steel 41mm is the one that keeps its smartness under the wraps only.
All thanks to the traditional face of this watch; straps and the buttons as well which look like mere chronograph controls to a person who has untrained eyes.
If you only scratch beneath the surface of this hybrid, you will find the technology there.
Kronaby Sekel consists of a battery that can last up to two years without any problem, it has a vibration motor that is used to alert you for notifications on your smartphone and it is capable of waking you up in the morning very silently with the vibration feature and how can I forget to mention, a daily step count as well.
Garmin Vivomove HR Premium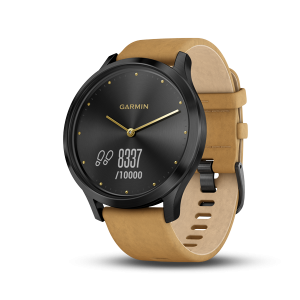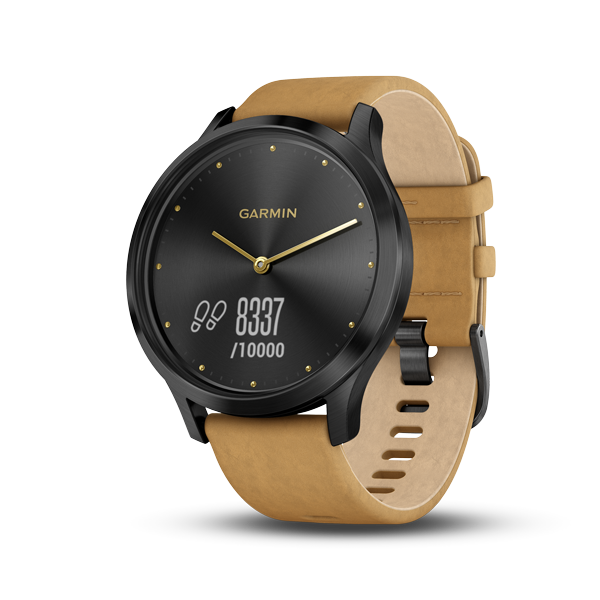 It also has a subtle digital display, and more than a few colors to pick from. This hybrid watch has key features such as constant heart rate monitoring.
It also can estimate your VO2 Max and fitness age, and also the wellness monitoring tools which are available and it suggests you take a moment to breathe when showing the signs of stress.
The thing which makes the Vivomove stand out from others is how it features a touchscreen display underneath its traditional hour and minute hands, which gives you the best of both worlds.
Frederique Constant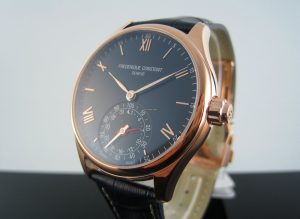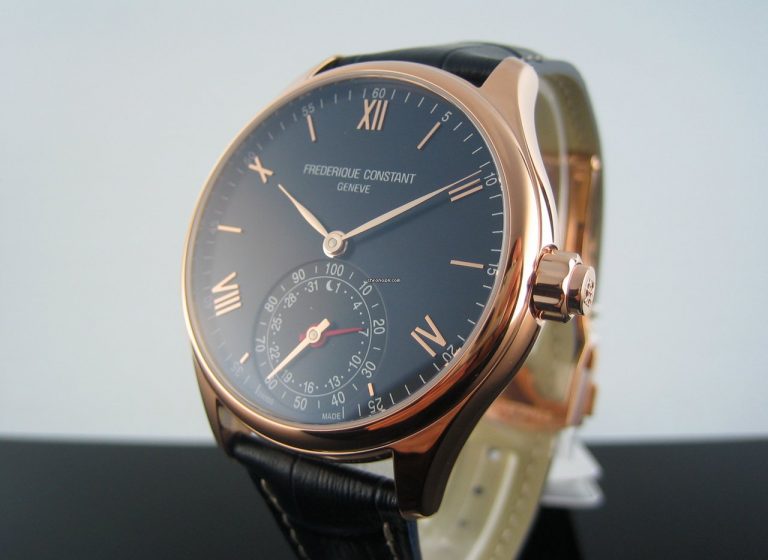 While some of the hybrid watches usually come at the more affordable end of the scale, there are exceptions such as this timepiece by Frederique Constant for example.
This watch works smartly in a similar way just like the other hybrid watches, in that an accelerometer tracks the steps which you take, tracks your movement, and sleeps, then the data is sent to a smartphone app over Bluetooth.
Garmin Vivomove 3S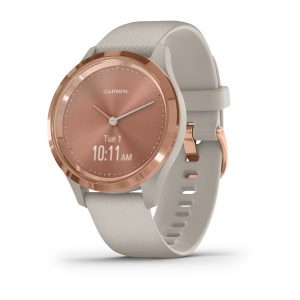 The Vivomove smartwatch range by Garmin consists of no fewer than 15 different variants. Case sizes also include 39, 42, and 44 mm.
Much of the range is fully-fledged smartwatches with color touch screen displays, but four of them are hybrid, with the traditional hands and a small touch screen display at 6 o 'clock for showing some of the extra info and notifications.
Skagen Holst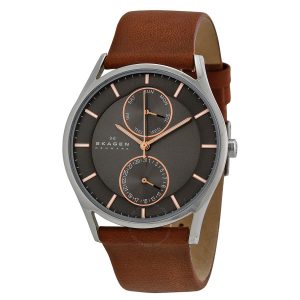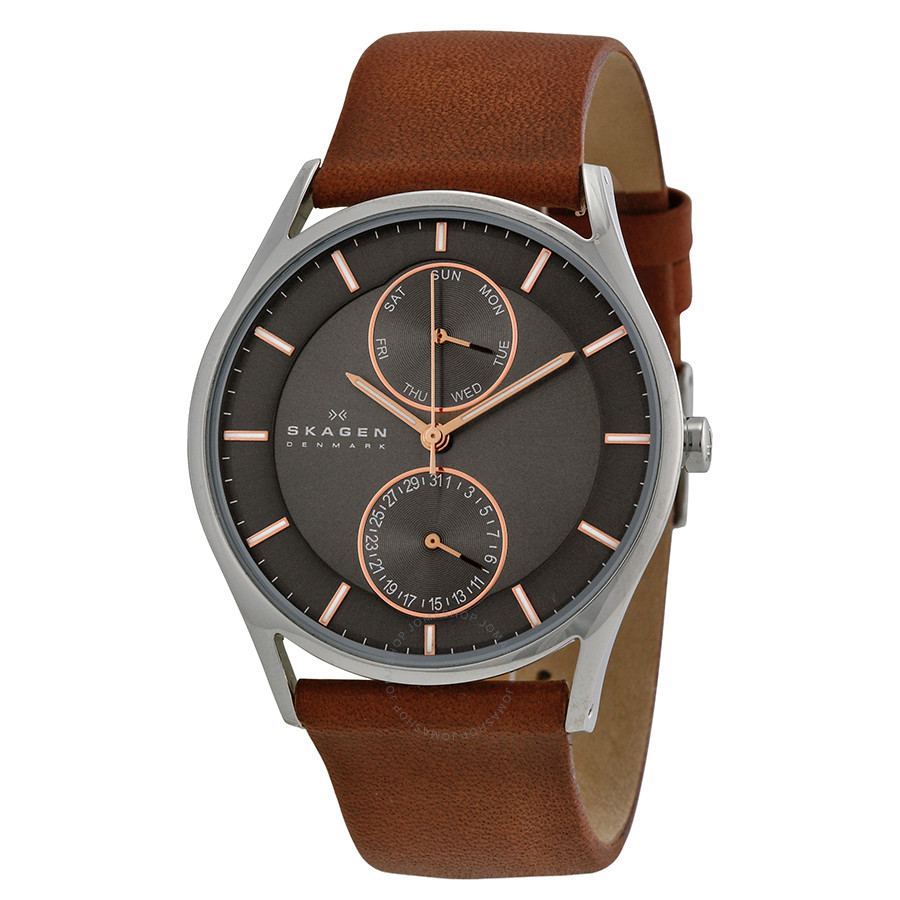 This is a smart and simple timepiece that has a subtle 0-100 scale between 7 o 'clock and 9 o 'clock, which indicated the percentage of your daily step target which you have taken. You just have to press a button and the watchpoints to what you have achieved so far.
The watch runs off a standard CR20032 coin cell battery, which is said to last for about six months.
Misfit Command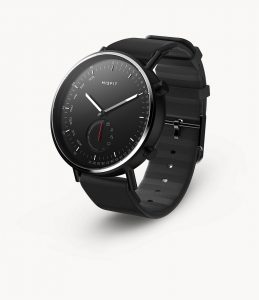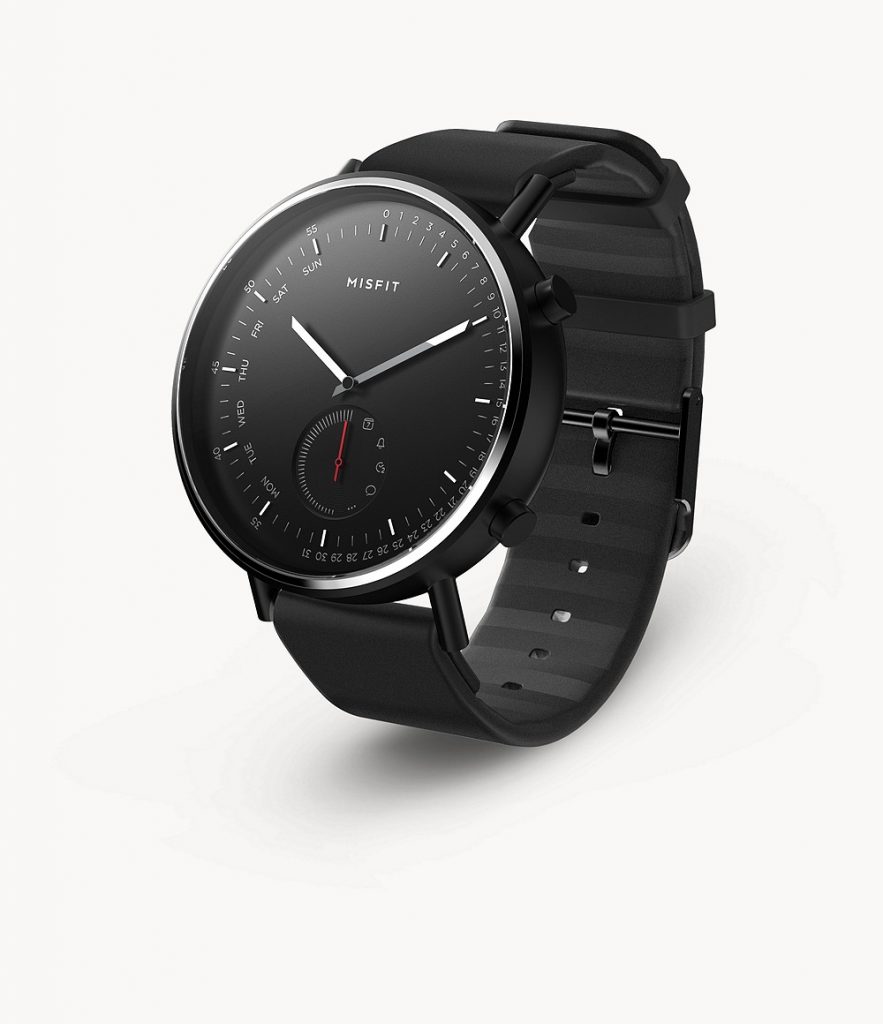 It is a stylish watch that is available in a range of different colors, the Misfit Command may have a confusing dial when you look at it first, but with the usage, it all makes perfect sense. The second dial shows how much of your daily steps were taken and whether the step target is completed.
Whereas the buttons can be configured to control a range of functions on your smartphone – such as playing or pausing music playback and taking a photo.
Throw in water resistance to 50 meters and a year's battery life, and the Misfit is a very capable and also a good-looking hybrid smartwatch.