Three of the six phones below have headphone jacks. Others are either more affordable or have great wireless audio software or solid speakers.
There will be a check of over 130 million products every day for the best prices.
The phone is how you communicate, it is both for you, your camera, and your photo album. It is your weather forecast, your daily schedule timetable.
And for most people in the world, the phone is the most convenient way to listen to music.
Listening to music has never been easier. You can listen to anything, at any time and anywhere thanks to these smartphones and to all those services through which we can stream music like Amazon Music Unlimited, Spotify, Soundcloud, etc.
There is a huge number of smartphones out there in the market and as each generation of phones tries and comes with innovations we get new features and modified specifications.
But before going out to buy a new smartphone, I am going to tell you what to think of what you need to consider when buying a new smartphone that can provide you with better sound.
Things To Think About Before Buying a SmartPhone for Music
The first and most important thing you should think of is how to want to listen to music whether wired or wireless.
If you have already spent your money on buying a good and reliable pair of Bluetooth headphones then the smartphones which lack this 3.5mm headphone jack will not bother you at all.
But if you are still committed to that DAC (Digital to Analog Converter) and always need a headphone jack for wired headphones then you will probably narrow down your choice of smartphones to select.
As you know that now Apple has ditched the headphone port and a lot of other manufacturers have followed them. The demand for a classic 3.5 headphone jack is decreasing as the quality of wireless audio is increasing a lot.
If you are a person who is committed to that DAC and headphone port then the smartphones like Google Pixel 3a, Samsung Galaxy S10, or Huawei P30 will do the job for you.
And if you are a fan of Apple, then you will have to buy an adapter for that iPhone port for which you will have to pay extra money.
People probably use streaming services to listen to music, but a lot of them don't provide good music sound and lossless audio. And the solution to this is downloading music files for yourself. And for download those files, you will need storage.
More storage, more music files you can download for yourself which you can listen to even without any need for the internet.
Some of the Android phones have a big plus point in this as they still provide you with a microSD port to increase your storage to whatever extent you want.
And when it comes to Apple, you have to pay extra money for extra storage and that can't be updated in your current model of iPhone, you will have to change the whole model for it.
Battery life is also to have considered because if you listen to music all day and every day then you might face some battery issues especially occur while wirelessly streaming music. So look for a smartphone with decent battery life.
Three of those phones are Moto G7 Power, OnePlus 7, and Huawei Mate 20 Pro.
This was a brief explanation for you to decide which phone to buy for yourself. Now, I am going to list some of the overall best smartphones to buy for music.
6 Best Smartphones for Music in 2023: Affordable and Brand New
LG G8S ThinQ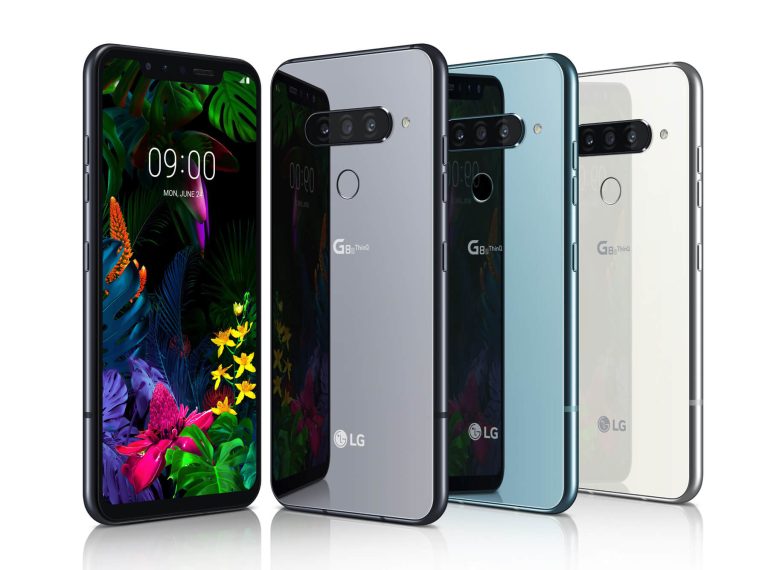 This phone is said to be the best phone in the aspect of audio quality. Image source: here
This smartphone the LG G8S ThinQ is the best of all the best phones when it comes to pure sound clarity. It consists of a 32-bit HiFi Quad DAC onboard and a DTS: X 3D Sound System for movies as well.
These specs mean this phone provides you with an audio experience with less distortion, less noise, and a wider dynamic range than other smartphones. The best fact about it is that it also uses a headphone port, which is impressive.
With all that great music system in it, it's a top phone as well. LG G8S ThinQ comes with a 6.1 inches QHD+ notch display screen. 6.1 is a huge screen with a QHD panel on which you can enjoy your music videos on Full HD resolution.
LG G8S ThinQ has dual cameras, Snapdragon 855 Central Processing Unit (CPU) backed up by 6 GB of RAM. It has an IP68 water-resistance rating making it a waterproof smartphone.
As for the aspect of Music, our favorite feature is the Air Motion feature which allows you to control the music volume and a lot more options with hand gestures like Jedi without even picking and touching the phone.
These facts about this phone make this smartphone one of the top best phones for Music playing purposes. But as for the specification it holds, it is best in overall everything.
Specifications
DISPLAY: 6.1 inches G – OLED capacitive touch screen, 16M colors
SCREEN RESOLUTION: 1080 x 2248
OPERATING SYSTEM: Android 9 (PIE)
REAR CAMERA: 12 MP + 12 MP + 13 MP (3 Rear Cameras)
FRONT CAMERA: 8 MP
BATTERY: 3500 mAh
PROCESSOR: Snapdragon 855
WEIGHT: 181 g
Samsung Galaxy S10 Plus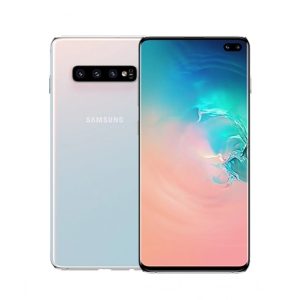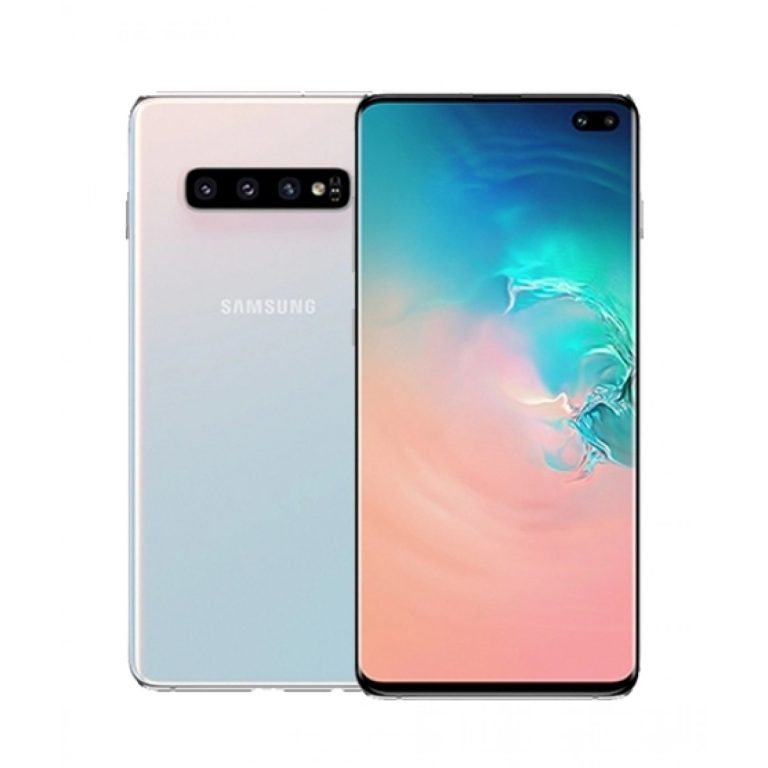 Samsung did remove the classic 3.5 headphone jack out of the Galaxy Note 10 and Galaxy Note S10 Plus otherwise, they would have been excellent for the music purpose as well but Samsung left the Galaxy S10 Plus model with a headphone jack for us people.
There was no idea to any of us about this audio hardware to be put on this phone, but the results are excellent, to be honest.
The Samsung Galaxy S10 Plus outputs amazing music with great volume and low harmonic distortion to your wired headphones device. Low harmonic distortion technically helps you to judge the audio even in this kind of situation.
The chipset used by the Samsung Galaxy S10 Plus is the Cirrus Logic CS47L93 DSP chip, this chip was also used by the Samsung Galaxy S9 series. Along with this chip, we also get a couple of Cirrus CS35L40 amps.
These chipsets are said to be working very well, they are giving super good overall performance and helping the smartphone in everything.
With Samsung Galaxy S10 Plus you have a great advantage, as it supports and can play ultra-high-end type music formats like DSD 64 / 128 and 32 – bit PCM. These formats are not even found on the Spotify music streaming application.
It just doesn't stop here, the Samsung Galaxy S10 Plus is a complete beast in this music aspect as it also has Dolby Atmos audio system. This Dolby Atmos audio is usually found in the cinema, there are speakers across the ceiling of the theatre which provides you advanced spatial audio.
In this phone, Dolby Atmos audio sound system involves psychoacoustic processing which is used to increase the sense of size and scale in audio.
With all these great features for music only, I think it will provide you better audio experience while watching movies than listening to music using headphones. It can add a little weight to the mid-bass as well.
Specifications:
DISPLAY: 6.4 inches long screen
SCREEN RESOLUTION: 1440 x 3040 pixels
PROCESSOR: Snapdragon 855 / Exynos 9820
RAM: 8 GB / 12 GB
STORAGE: 128 GB / 512 GB / 1 TB
REAR CAMERA: 12 MP + 12 MP + 16 MP
FRONT CAMERA: 10 MP + 8 MP
BATTERY: 4100 mAh
WEIGHT: 175 g
LG V50 ThinQ 5G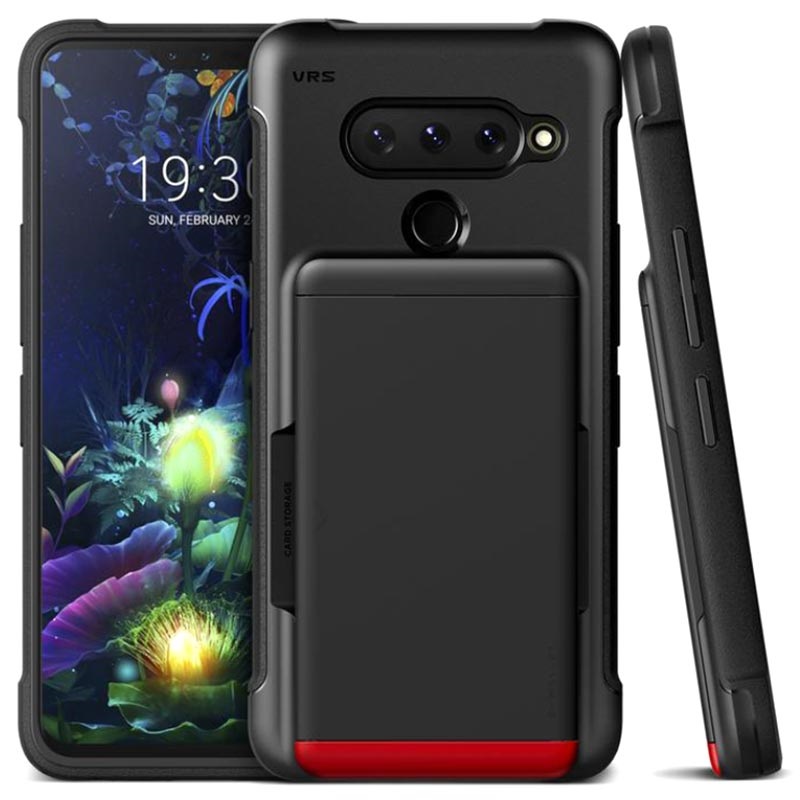 LG is not so much popular among people and many don't buy LG phones, but it still deserves a place in the heart of every audio fan. It has produced the latest high-end models, the LG V50 ThinQ and LG G8X ThinQ, both of these models have the Quad DAC hardware installed in them.
That does not mean that it makes the sound four times better, or four times louder, instead the DAC turns the digital signal into the analog where your headphone drivers can have installed. Bluetooth headphones have a DAC and also some USB C to 3.5 mm cables do have a DAC.
Internally, it has powerful specs which are Snapdragon 855 chipset paired with 6 GB of RAM, and it has Android 9.0 Pie which runs on it.
This phone is equipped with 128 GB of storage including a MicroSD slot that is capable of adding another 2 TB, it has more than enough space for apps, photos, videos, and music.
All of these internal are paired with an all-glass, large metal design that looks stylish and new until the screen lightens up.
This phone has a large notch located on the top of the display, including discrete bezels on all four sides of the phone. The phone's screen is bright, sharp, and huge.
If you flip the phone over, you will see that three rear cameras are neatly tucked under the back glass with no camera bump.
The cameras of this phone are versatile and hand, they can click some great shots, especially the closeup ones with the telephoto lens.
This phone costs about 999 dollars (£820, AU$1,445) which makes it is a costly phone. Some other phone competitors, such as iPhone XS or Galaxy S19 Plus don't offer the 5G connectivity feature.
This smartphone also has an oddly powerful headphone amp that offers higher volume output than most when it is used in the Quad DAC mode.
This LG smartphone has a whole bunch of other techs as well making it possibly the most greatly designed geeky sound customization of any phone. You can modify the digital filter which changes the shape of the impulse response.
Specifications:
Weight: 183 g
Dimensions: 159.2 x 76.1 x 8.3mm
Operating System: Android 9
Screen size: 6.4 inch
Resolution: 1440 x 3120
CPU: Snapdragon 855
RAM: 6 GB RAM
Storage: 128 GB
Battery: 4.000 mAh battery
Rear Camera: 12 MP + 12 MP + 16 MP
Front Camera: 8 MP + 5 MP
iPhone 11 Pro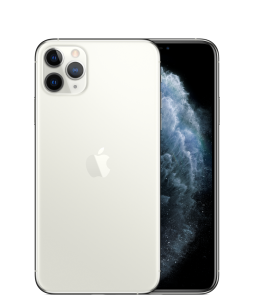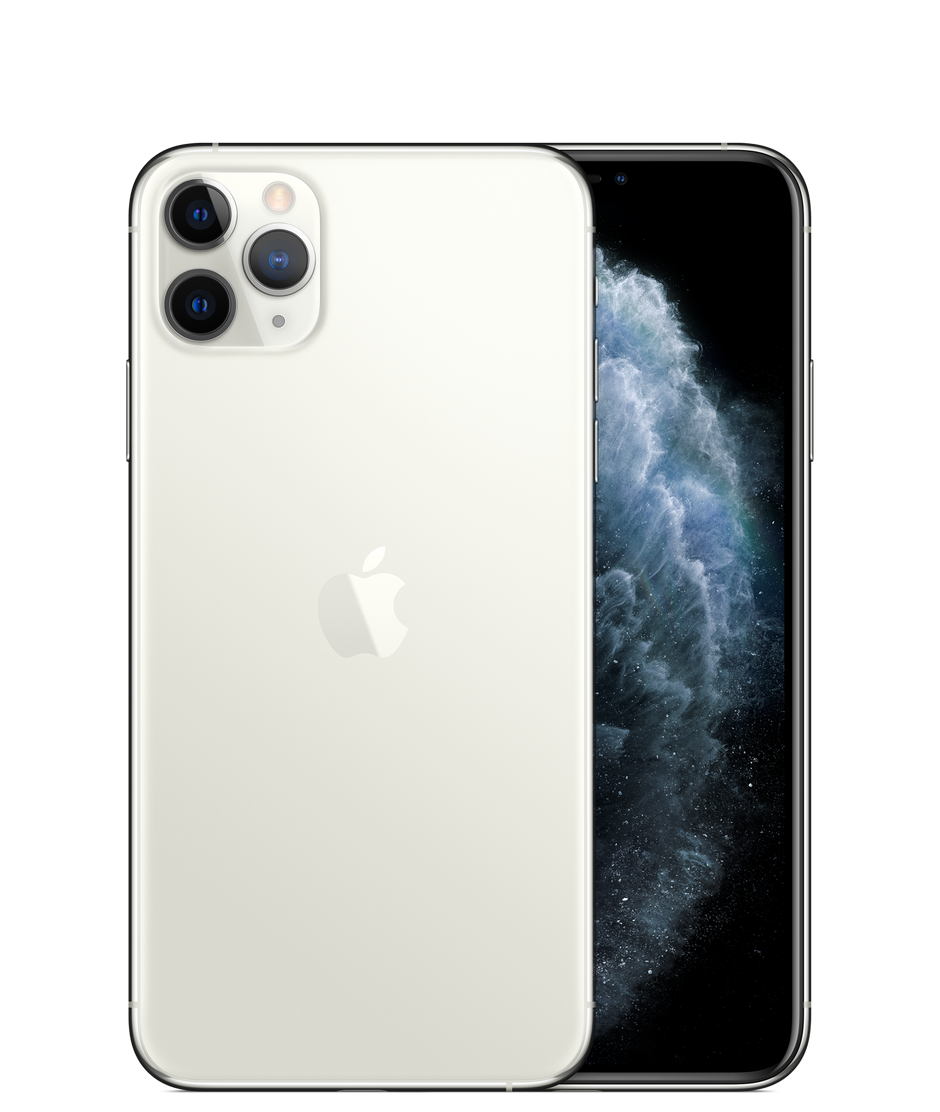 This phone iPhone 11 Pro is Apple's most powerful phone that has a size hand-friendly. The 5.8 inch iPhone 11 Pro is the phone everybody desires, this is the most advanced iPhone that is very easy to with just one hand because it has a good, average size.
This phone has a matte finish back cover which looks great and feels slippery.
This phone offers a triple-lens camera to capture the best classy photos and videos from different perspectives.
It offers a new night mode which helps to enhance low light photography. This phone has the best low-light camera ever tested on a phone.
Apple brightens up the pictures with the best brightness in them and the night mode in it is automatically applied. It is superior to Samsung, Huawei, and Google's lines.
The videos of this phone look great and the sound is best in class from the oversized rear cameras. It records in 4K and shoots slow-motion video as well.
No matter if the design has not changed, but this phone has the camera and battery upgrade for which most of the iPhone users were waiting for.
The iPhone 11 Pro is considered and said to be a good all-rounder smartphone with strong speakers. This is a recent phone and a premium phone which was released in September of 2019.
The iPhone has always been a great choice when it comes to audio.
All of this helps in making the sound to be much wider and more expanded.
Specifications:
Weight: 188 g
Dimensions: 144 x 71.4 x 8.1 mm
Operating System: iOS 13
Screen Size: 5.8 inch
Resolution: 1125 x 2436
CPU: Apple A13 Bionic
RAM: 4 GB
Storage: 64/256/512 GB
Battery: 3,046 mAh
Rear Camera: 12 MP + 12 MP + 12 MP
Front Camera: 12 MP
APPLE iPhone XR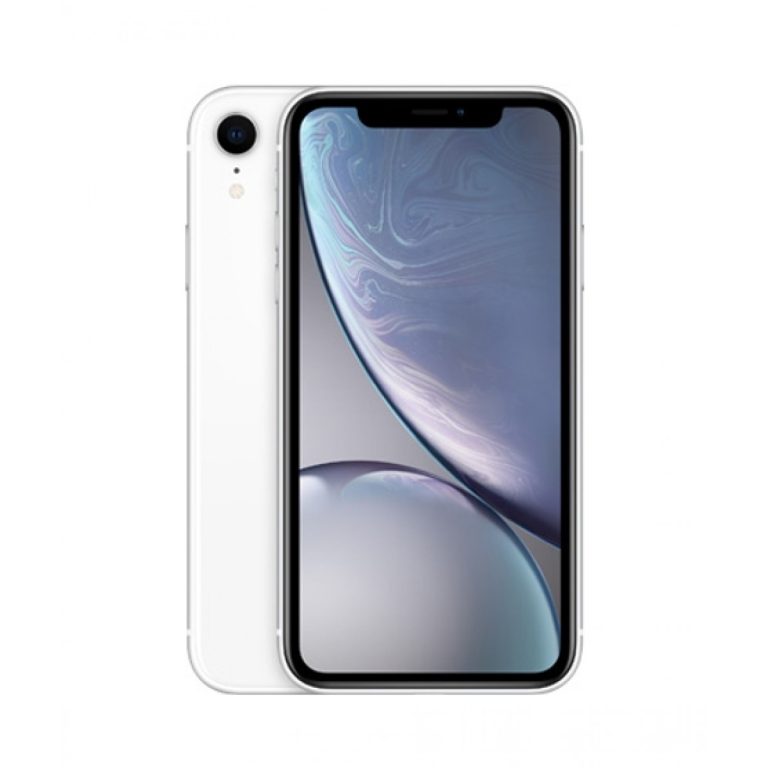 This one is for the Apple fans reading this article of mine.
To get an Apple iPhone with an edge-to-edge screen without pushing your budget, the iPhone XR is a great phone with a much affordable price to buy.
But as I mentioned at the start that having an Apple iPhone means you have to sacrifice the storage expansion and the classic 3.5 headphone jack as well.
You will have to spend some extra cash to buy an adapter for iPhone to then you will be able to go for a wired device for music.
The 6.1 inches large screen and 12MP camera of the iPhone XR also keep this model in a better position than the far more expensive handsets from Apple.
Specifications:
DISPLAY: 6.1 inches long screen
SCREEN RESOLUTION: 828 x 1792 pixels
PROCESSOR: A12 Bionic
RAM: 3 GB
STORAGE: 64 GB / 128 GB / 256 GB
BATTERY: 2942 mAh
REAR CAMERA: 12 MP
FRONT CAMERA: 7 MP
WEIGHT: 194 g
ONE PLUS 7 PRO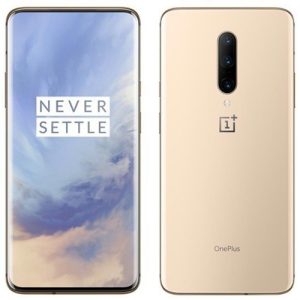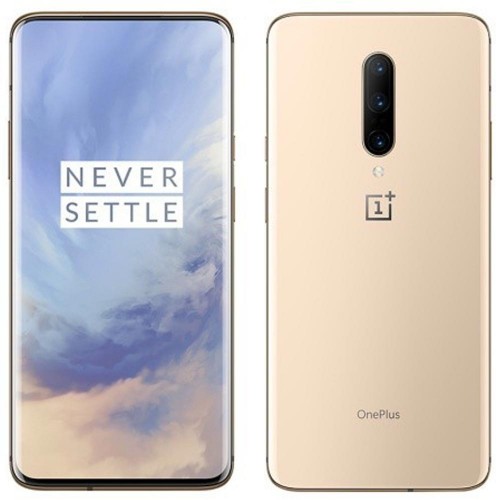 This phone is great for music in the aspect of its long-lasting and excellent battery life.
If you have a heavy internet package and want to stream and listen to music all day long then you will surely need a great battery life for that.
This smartphone, the OnePlus 7 Pro comes with a battery of 4000 mAh which can provide you music streaming for days without even needing to plug in your phone for charging.
It offers you a 6.67 inches long screen display and storage of up to 256 GB. AmazeInvent
These specifications make this phone a superb option for you in overall aspects, not just for the battery life of this phone. This phone is an overall beast at a reasonable price.
Specifications:
DISPLAY: 6.67 inches long screen
SCREEN RESOLUTION: 1440 x 3120 pixels
PROCESSOR: Snapdragon 855
RAM: 6 GB / 8 GB / 16 GB
STORAGE: 128 GB / 256 GB
REAR CAMERA: 48 MP + 16 MP + 8 MP
FRONT CAMERA: 16 MP
BATTERY: 4000 mAh
OPERATING SYSTEM: Android 9 (PIE)
WEIGHT: 206 g