Many times, reps will want to sell you a phone. This is a capability.
I have got a lot of options for the best smartphones for you that you can consider and buy under 500$ easily.
Why would you pay a $1000 bill for a smartphone, when you can get another smartphone at a lower budget with equal greatness or near to being equal?
Well, the phones you will buy in this budget won't be the absolute best phones but some of them should be great according to the price tag they hold.
There is no doubt that if you are buying a mid-range tier smartphone then you will have to be willing to make a few compromises in aspects of Camera and Processing power.
But considering the overall performance, some of these mid-range budget smartphones offer you great specifications that provide you the type of performance a high-tier smartphone will provide you with.
The time of New Year is the best time to buy these affordable smartphones as a lot of top brands release their smartphones at this time then you can get a good flagship smartphone with great performance even from phones lower than 500$ in the budget.
As you all know that the top tier phones right now in today's market like the Samsung Galaxy Note 10 Plus and Apple's iPhone 11 Pro Max are available at a starting price of more than $1000.
These great phones are getting expensive and expensive and are out of your budget.
6 Best Smartphones Under 500$ 2023 You Must have One
APPLE iPhone 8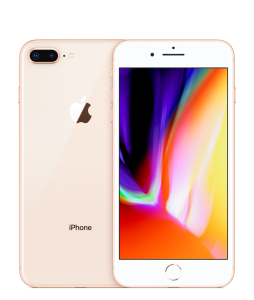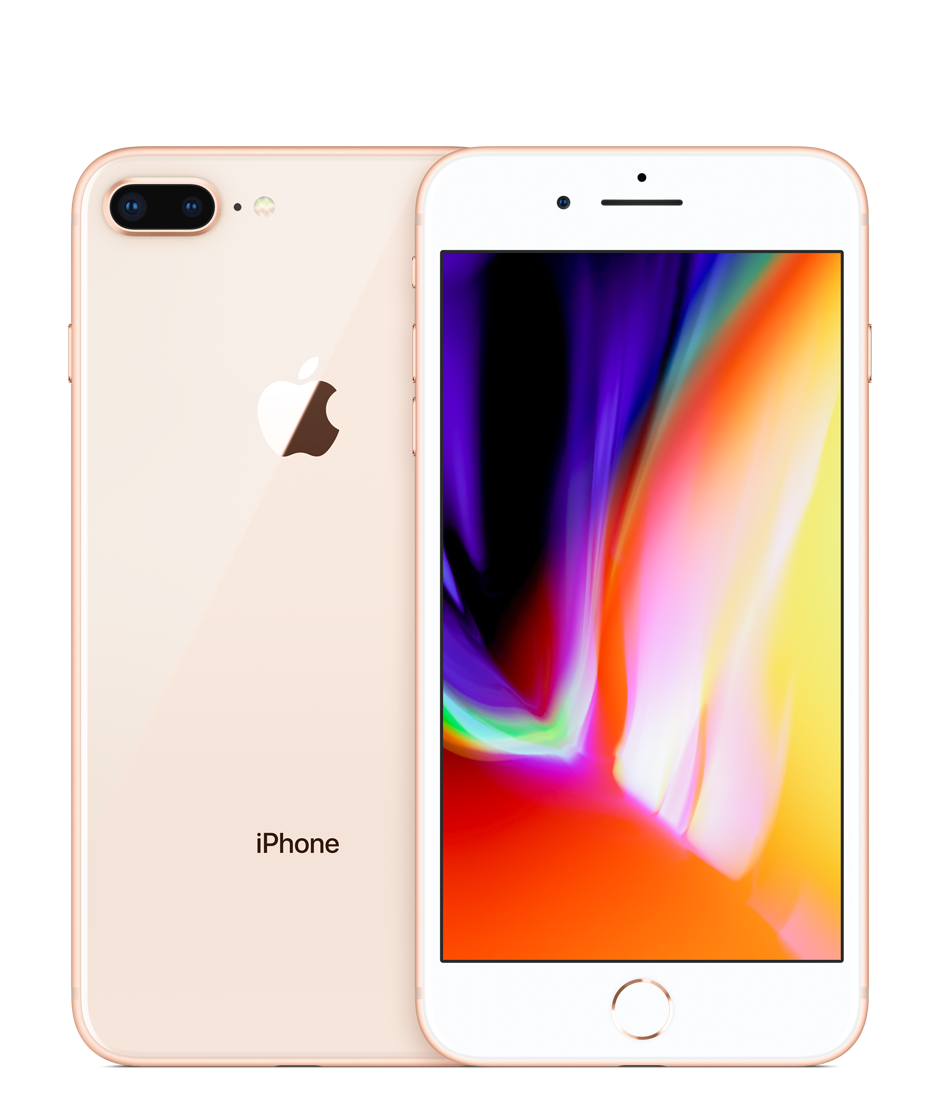 This phone was released in 2017 but it still works great. Even according to the modified latest software updates, it still processes very well. Image source: here
The iPhone 8 is the cheapest smartphone that you can still buy a brand new one among Apple's new smartphones.
The processor of this iPhone 8 is the best feature it got. This smartphone is powered by the fast six-core A11 Bionic Chip which is also powered on the iPhone X and iPhone 8 Plus. Apple's iPhone 8 works overall great having all modern software but a 2-year-old body and design.
With the help of the all-new image sensor included in the iPhone 8, the photo quality has been much more improved when captured in low light, the same goes for the video quality as well.
The screen of this iPhone is much improved than the previous models introduced before this iPhone 8. It has the iPad Style True Tone screen display.
The wireless charging feature in Apple's smartphones started from this iPhone 8 model as they modified the back of iPhone models to glass backs now. And the speakers of the iPhone 8 sound nice and loud.
If you have already used an iPhone 7 then you will get to notice all the great changes this iPhone 8 provides you with. It will provide you with faster speed, a screen with a better display, and a greater camera as well as the feature of wireless charging on this iPhone 8.
You will not regret buying this phone at this mid-range budget for sure.
Specifications
PROCESSOR: Apple A11 Bionic with M11 motion; 64-bit Architecture
DISPLAY: 7 inches screen with Retina HD display and IPS technology
SCREEN RESOLUTION: 1334 x 750 pixels; 326 pixels per inch (PPI)
STORAGE: 64 GB internal memory capacity
RAM: 2 GB
REAR CAMERA: 12 MP
FRONT CAMERA: 7 MP
BATTERY: 1821 mAh
GOOGLE PIXEL 3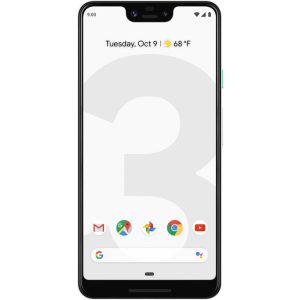 This phone is said to be a great option to avail of if you are looking for a brilliant camera at a heavily discounted price. Whether it is daylight or dark it doesn't matter to the camera of Google Pixel 3, it will capture great pictures for you.
It has a secondary front camera specially made and used to take wide-angle selfies. With this secondary camera, you can take group selfies with ease while covering every person in that group in a single picture.
Google Pixel 3 consists of some great, different, clever, and effective software features.
This Google Pixel 3 made its place in the list of best Android phones of 2018 just after seven months of the date it was launched. This is a good achievement in my opinion. And the fact is that it remains one of the best phones you can buy right now in today's market.
It has one of the best cameras you can get on a smartphone at this budget price. Along with a Night Sight update, it has only a single rear camera but Pixel 3 has to give the best camera quality with that single rear camera as well.
And with the Night Sight feature, this Google Pixel 3 can brighten up the pictures captured even in the darkest area without even wanting the flash to be enabled. This feature stands out from other phones on this list.
The Camera of this Google Pixel 3 is said to be taking pictures better than the camera of the iPhone XS. If you don't care about the storage being extendable then I say this Google Pixel 3 is the best option for you to go for.
No doubt that this Google Pixel 3 may not look as luxurious and premium as Apple's iPhone XS or Samsung Galaxy S9, but you can enjoy the extra perks you are getting from a Google phone.  Extra perks include unlimited cloud storage, software updates time by time, etc.
Specifications
PROCESSOR:5 GHz Qualcomm 8 core; 64-bit Architecture
DISPLAY:5 inches long screen with an OLED display; Flexible OLED
SCREEN PROTECTION: Corning Gorilla Glass 5 (Scratch Resistant Glass)
DISPLAY RESOLUTION: 2160 x 1080 pixels; 443 pixels per inch (PPI)
GRAPHICS ACCELERATOR: Qualcomm ADRENO 630
RAM: 4 GB of LPDDR4X SDRAM
STORAGE: 64 GB Internal Memory Capacity
OPERATING SYSTEM: Android 9 (PIE)
OnePlus 7T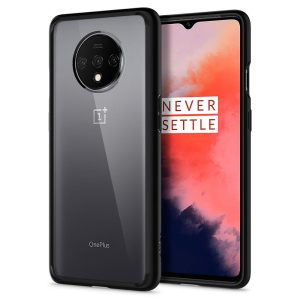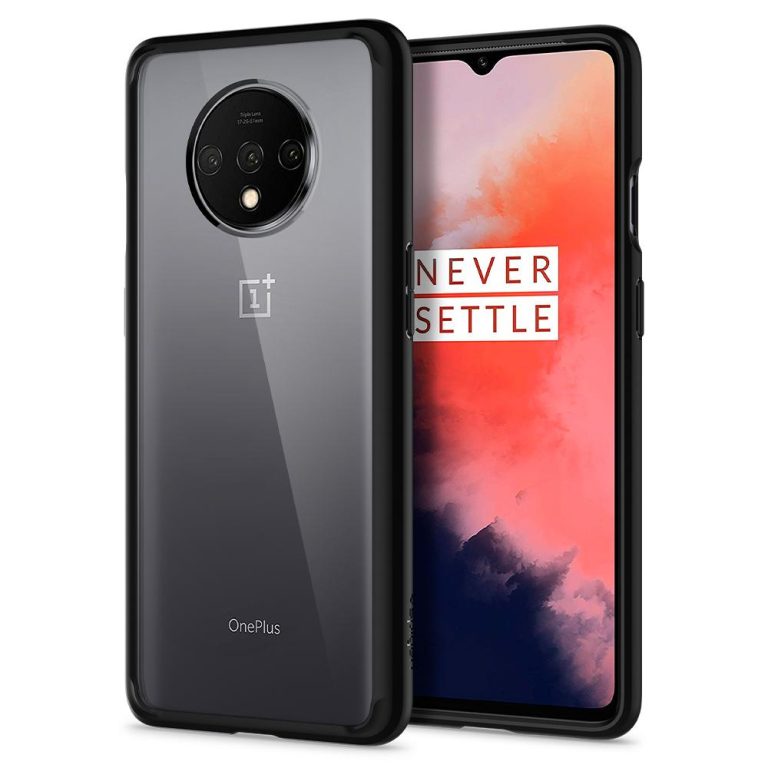 The OnePlus 7T is a flagship designed phone and has great performance at a discount.
This phone is a return back to a cheaper phone right after the OnePlus 7 Pro, up till now it may still be too expensive for some people. But this phone is still a cheaper phone than most. It is a standout phone for under 500 dollars.
Whereas the 7T does not have moderately the standout bonuses of the OnePlus 7 Pro (especially the popup camera), the company chose to pack more features in it and raise its price point to 699 dollars.
Though still, you are not missing that much by choosing the 7T, which has the same swing of three top-tier rear cameras.
This phone deserves to be mentioned on this list because it features flagship-level specs that are said to be even better than some flagship phones with 8 GB of RAM.
This phone is said to be the powerhouse from OnePlus at an affordable price.  In the starting, the OnePlus brand only used to release just one smartphone every year for its initial stage of the company, but now the OnePlus brand has evolved, and now; just like any other brand, the OnePlus brand also releases multiple phones every year.
The all-new OnePlus 7T shares an identical design language with the OnePlus 7.
It has the same slight curved back and a waterdrop notch at the pinnacle of the screen, but not like the previous T upgrades, you will not be troubled to find the difference between 7 and 7T it is because of the circular camera board, which is stated by OnePlus that it is an old fashioned camera.
This phone has a matte frosted glass rear like the 7 Pro, while the OnePlus 7 has a much shinier and smoother texture. The dimension of the OnePlus 7T measures 160.94 x 74.44 x 8.13mm and it weighs 190 g which makes this phone slimmer and lighter than the OnePlus 7 Pro, and a bit taller and heavier than the OnePlus 7.
The slim and lightweight form factor makes this phone a bit easier to handle than the OnePlus 7 Pro. It is much easier to use this phone with a single hand, and it fits comfortably into a pocket.
The ports and buttons which are arranged on the 7T are the same as they are arranged on the 7 Pro. The power key comes naturally underneath the thumb, and you can easily access the alert slider without even looking at your phone and just simply moving your thumb an inch upper.
Specifications
Weight: 190 g
Dimensions:9 x 74.4 x 81 mm
Operating System: Android 10
Screen Size:55 inch
Resolution: 1080 x 2400
Chipset: Snapdragon 855 Plus
RAM: 8 GB of RAM
Storage: 128/256 GB
Battery: 3,800 mAh
Rear camera: 48 MP + 12 MP + 16 MP lenses
Front camera: 16 MP
Samsung Galaxy S9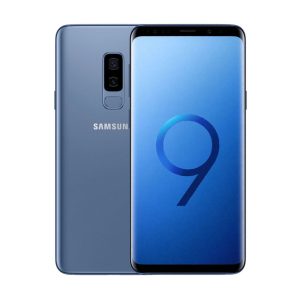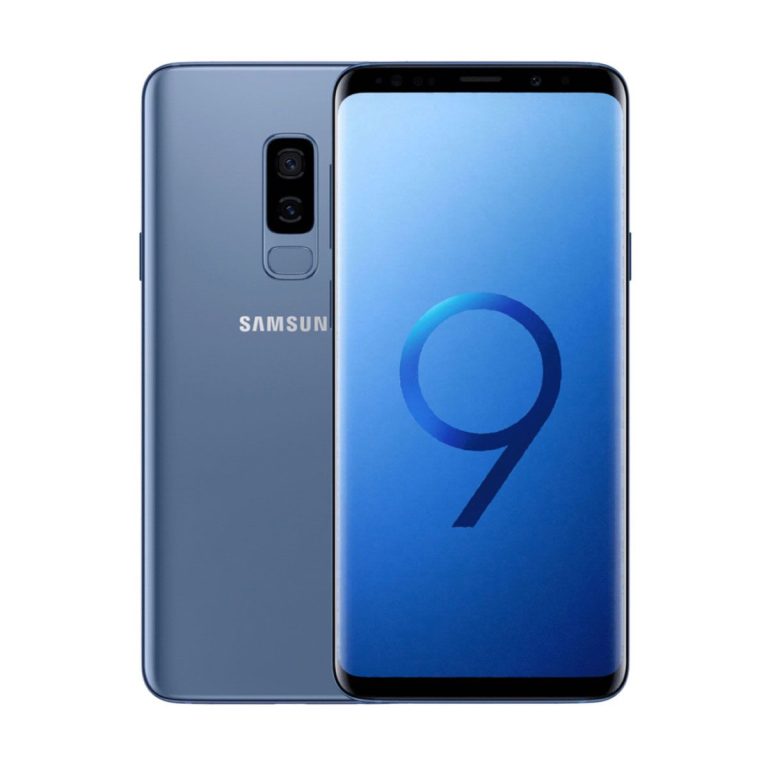 Samsung's flagship Galaxy S devices have been releasing some of the major phones with the most consistent discounts in their price rate after the phone is released.
The Samsung Galaxy S9 also comes into that list, as the phone is released over a year ago, and it is already reduced its price and is now under 500 dollars.
The Galaxy S9 is a great and solid smartphone. This phone was released on March 16, 2k18. The price of the Galaxy S9 at the time of launch was 719.99 dollars.
But it is very much cheaper and affordable now. Some features are very appealing and pleasing to the people who are looking to buy this phone.
The Samsung Galaxy S9 offers a higher power camera on the rear that makes it genuine innovation in the dual aperture shutter, and also it has a more robust frame and plenty of power under its sleeves.
There is not any single storage option for this phone; it offers a 64 GB option as well as 128 GB and 256GB builds of storage in some markets. The Samsung Galaxy S9 has upgraded the Bixby and kept the Bixby button on the side of the device to make you interact with your helper.
You can use the button as a walkie-talkie, by pressing the button and talking to Bixby, and releasing the button when you have delivered your message – but it is a little slow to catch up with your voice.
Specifications
Weight: 163 g
Dimensions:7 x 68.7 x 8.5 mm
Operating System: Android 9
Screen Size:8 inch
Resolution: 1440 x 2960
CPU: Snapdragon 845 Exynos 9810
RAM: 4 GB
Storage: 64 GB / 128 GB / 256 GB
Battery: 3,000 mAh
Rear Camera: 12 MP
Front Camera: 8 MP
SAMSUNG GALAXY A50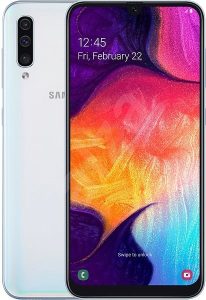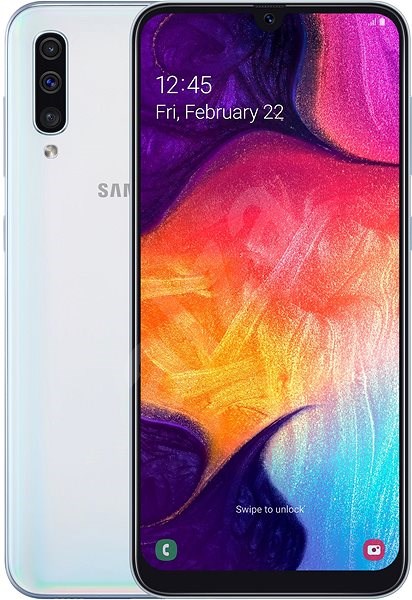 The Galaxy A50 smartphone is the cheapest Samsung Galaxy phone on this list you can buy in the market today. It is a part of A series from Samsung.
This Samsung Galaxy A50 comes with 6.4 inches display, a fingerprint reader on the screen, and most importantly, it has the classic 3.5 headphone jack.
It has three rear cameras on its back, which consists of a wide-angle lens and a depth lens as well which you can use to capture portrait pictures with a burry effect and dramatic backgrounds.
The main competitor people always compete with this Samsung Galaxy A50 is the MOTO G7. But there are many points where Samsung Galaxy A50 has a positive outcome over the Moto G7.
The camera of the Samsung A50 is more glowing than the camera of the Moto G7, as it looks flatter and sleeker. And the notch on the screen for the front-facing camera is also small in size which provides you a greater visual look while viewing the display.
The Samsung Galaxy A50 looks more flawless overall because it has an in-screen fingerprint scanner.
The Samsung Galaxy A50 offers you an AMOLED display that is greater than the LCD screen of the Moto G7.
If compared to the screen of Moto G7, the screen of the Samsung Galaxy A50 is way much brighter and provides great vibrant colors though the display resolution and pixel density are equal in both of these phones.
Specifications
DISPLAY: 4 inches long screen with AMOLED display panel
SCREEN RESOLUTION: 2340 x 1080 pixels; 403 pixels per inch (PPI)
PROCESSOR: OCTA CORE Samsung Exynos 9610
REAR CAMERA: 24 megapixel (wide lens); 8 megapixel (ultra-wide lens); 5 megapixel (depth sensor)
FRONT FACING CAMERA: 25 megapixels
RAM: 4 GB / 6 GB
STORAGE: 64 GB / 128 GB of Internal Memory Capacity
OPERATING SYSTEM: Android 9.0
EXPENDABLE STORAGE: Yes, up to 512 GB
BATTERY: 4000 mAh
MOTOROLA MOTO Z4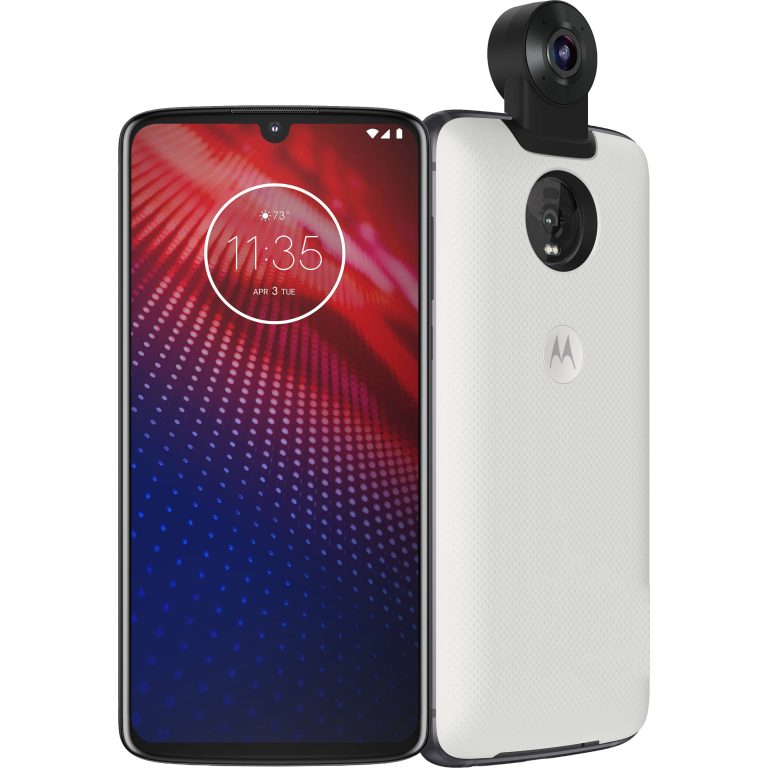 This phone was launched back on the 13th of June, 2019. This is one of the only few phones which are capable of connecting to 5G internet services with the help of a $349 5G Moto mod accessory which is attached to the back of this phone with the help of some magnetic pins.
The Motorola Moto Z4 is a great phone to buy for you. It is modular and has 5G connectivity with a network of Verizon. This feature is only found in high-tier smartphones like the Samsung Galaxy S10 5G or LG V50.
In an aspect of prices, the Motorola Moto Z4 directly puts itself in competition with the OnePlus 6T which comes at $449, and the Google Pixel 3A XL which comes at a price tag of $479.
So what do you think is the Motorola Moto Z4 better than the Google Pixel 3A XL or Samsung Galaxy S10 5G? Unfortunately no, it is not better than these two smartphones.
Specifications
DISPLAY: 3 inches long screen with the OLED display panel
SCREEN RESOLUTION: 2360 x 1080 pixels; 403 pixels per inch (PPI)
PROCESSOR:0 GHz OCTA CORE Qualcomm Snapdragon 675
STORAGE: 128 GB of Internal Memory Capacity
RAM: 4 GB
EXPANDABLE STORAGE: YES
REAR CAMERA: 48 Megapixel
FRONT FACING CAMERA: 25 Megapixel
VIDEO CAPTURE: 4K resolution
BATTERY: 3700 mAh
The above mentioned are some of the best smartphones that I searched about and gathered for you.
I hope this guide of mine will help you in search of the best smartphone under 500$ you can buy from the market right now. All these smartphones that I have listed above are overall good at everything. AmazeInvent
Go through this guide and read everything carefully, which will make the search for your type of phone much easier.
Thank you for reading, have a great day people. Stay blessed.