The best alternative to the iPhone for 2020. Best all-around competitor: Samsung Galaxy S20 Ultra. Best camera: Huawei P30 Pro. That's why to choose one from this list best alternative smartphones like iPhone
The best money-saving iPhone alternative: the Nubia Z20. Best Pure Android Phone: Google Pixel 4. Best Battery Performer: Huawei P30 Pro.
I have some of the most recent and best smartphones which are going to be the best alternatives to the iPhone that you can buy in the market right now.
Though, in my opinion, some of these phones I am going to tell you about are much greater than the iPhone itself. So, without any further wait, let's jump onto the smartphones.
5 Best Alternative Smartphones Like iPhone
SAMSUNG GALAXY RANGE: GALAXY S10 AND SAMSUNG GALAXY NOTE 10
Whenever a person is fed up with an iPhone or a person doesn't want to buy an iPhone then probably the first-ever brand he thinks about is Samsung as a better alternative to the iPhone. Samsung's smartphones can be your straight-up alternative to Apple's iPhone.
Samsung is the most visible, most found, and most known brand on the planet, side by side to Apple.
Some of the smartphones created by Samsung are even more than just being equal to Apple's iPhone and some of the phones hold good and equal specifications compared to an iPhone but at a reasonable price.
Samsung is packing in the latest imaging and processor technology in their smartphones. So, if you want to have the best phone but don't want an iPhone, then probably Samsung is the next choice you should consider.
Samsung Galaxy S10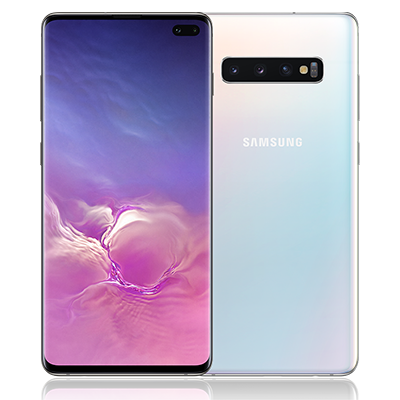 The New Samsung Galaxy S 10 is the most direct comparison to the iPhone, both in technology, capabilities, and price rate.
First of all, the design is so beautiful. The S 10 has a stunning 6.1 inch Quad HD plus edge to edge Infinity-O AMOLED display which makes everything, that is from simple mobile games to Facebook feeds, look crisp and brilliant.
The screen has a small circular outline from which the selfie camera is installed. The size is about the same as Apple iPhone XS.
The phone's display hides Samsung's ultrasonic fingerprint scanner which is used for unlocking the phone with a thumb put on a screen. The headphone socket is in the bottom – which is a pretty rare sight for a recent top-end smartphone.
Samsung Galaxy S 10 is water-resistant to IP68 standards, or depths of up to 1.5 meters in freshwater for about 30 minutes. This smartphone comes in a variety of colors, all of them looks great and feels smooth in hand.
As for the inside, it is just as impressive as the outside. This phone is one of the fastest, most powerful Galaxy phones Samsung has developed.
This phone is also one of the lightest and top-end Smartphones Like the iPhone on the market which weighs at just 157 g, which is 18 g lighter than the S 10 plus and it is 49 g lighter than the OnePlus 7 Pro.
The size and weight of this phone make it one the easiest top-end phones to use and keep it in the pocket.
You can easily use this phone on one hand without worrying about dropping down of this phone. It has a good size to one could easily use it on one hand.
Specifications:
Screen:1 inch QHD plus AMOLED (550 PPI)
Processor: Samsung Exynos 9820 or Qualcomm Snapdragon 855
Storage: 128 GB with a micro SD card
RAM: 8 GB of RAM
Operating System: One UI which is based on Android 9 Pie
Camera: Triple camera at the rear, 10 MP front selfie camera.
Connectivity: Dual sim, LTE, Wifi, NFC, wireless charging, Bluetooth 5 and GPS
Dimensions:9 x 70.4 x 7.8 mm
Weight: 157 g
SAMSUNG GALAXY NOTE 10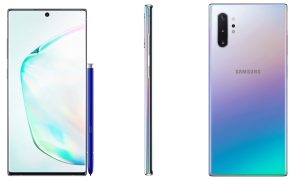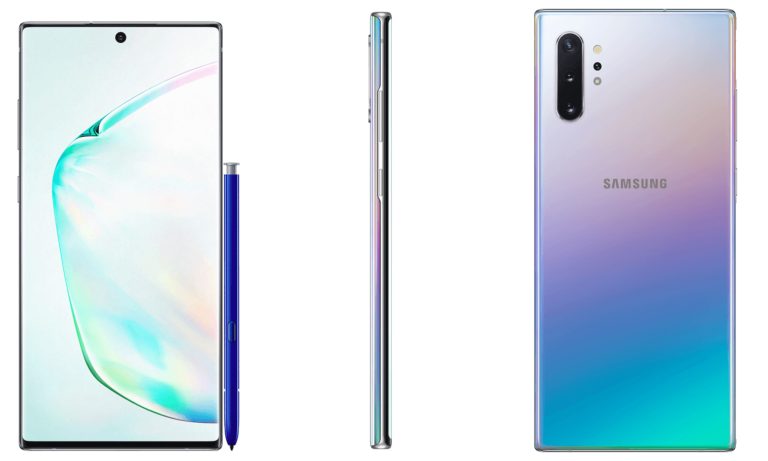 This smartphone from Samsung is the easiest to use the S Pen toting phone from Samsung.
The Samsung Galaxy Note 10 is a solid addition in the Note range from Samsung that has been dominating the market for a long time.
This is the biggest design change Samsung has made compared to their other phone's design and the full-screen display design on these Galaxy Note 10 and Galaxy Note 10 Plus is quite different from the all-screen display technology on the Samsung Galaxy S10 and Galaxy S10 Plus.
The display technology used on this Note 10 which is an edge to edge display is called infinity – O.
And this phone fits much more comfortably in the hand of the user than the Galaxy Note 9 did. It is not only smaller; it is also lighter and thinner than the previous Galaxy Note 9.
This Galaxy Note 10 offers you a 6.3 inches long screen with AMOLED Full HD resolution display that comes in at a max resolution of 2280 x 1080 pixels with a pixel density of 401 pixels per inch (PPI). This incredibly great display includes HDR10+ technology as well.
Samsung has set in the fingerprint reader under the screen here on this Galaxy Note 10 just as on the Galaxy S10 and Galaxy S10 Plus.
This fingerprint scanner is slightly better as it is proved to be fast and accurate than the under-display fingerprint scanners on some other Android smartphones.
The Galaxy Note 10 features a great combination of 3 cameras, one of a 16 megapixel (ultra-wide lens), a 12 megapixel (regular lens), and a 12 megapixel (telephoto lens).
These 3 cameras offer you a fantastic photographic experience and when the camera is only set to automatic mode, it works particularly well.
There is a little distinction in the chipsets according to where you live. Only the people who are living in the US will have access to the Qualcomm Snapdragon 855 chipset installed on the Galaxy Note 10.
And if you are living in the UK or other countries, you will get access to a newer Exynos 9825 chipset which is created with the help of 7nm EUV technology.
You get 8 GB of RAM with this Samsung Galaxy Note 10 and this model is available only with the storage of 256 GB without any microSD card support, which means no expandable storage capability.
Specifications:
DISPLAY: 3 inches Dynamic AMOLED capacitive touchscreen with 90.9% screen to body ratio and HDR10+ technology
SCREEN RESOLUTION: 2280 x 1080 pixels; 401 pixels per inch density
SCREEN PROTECTION: Corning Gorilla Glass 6
PROCESSOR: Octa-core (1×2.84 GHz Kryo 485; 3×2.42 GHz Kryo 485; 4×1.9 GHz Kryo (FOR USA AND CHINA) –
Octa-Core (2×2.73 GHz Mongoose M4; 2×2.4 GHz Cortex – A75 and 4.1×9 GHz Cortex – A55) EMEA / LATAM (FOR REST OF THE COUNTRIES)
RAM: 8 GB of RAM
STORAGE: 256 GB; no microSD card slot
REAR CAMERA: Triple Camera setup; a 12 megapixel, a 12 megapixel, and a 16 megapixel
FRONT FACING CAMERA: 10-megapixel Dual Pixel PDAF
GOOGLE PIXEL RANGE: GOOGLE PIXEL 3 XL & GOOGLE PIXEL 4
The smartphones from the Google Pixel range are considered as the iPhones for the Android ecosystem.
Google Pixel phones get timely updates to keep you updated to the latest version of Android just as soon as it gets ready for the users, just like an iPhone which gets timely updates to keep it updated to the latest version of IOS.
The best cameras in today's market are said to be coming from these Google Pixel phones which are providing you with shoot image capture and breathtaking photography experience.
The post-image processing that is powered by Google's AI is beating the world of smartphones right now.
If you don't want an iPhone and want an Android phone then this is the phone you should probably go for. It will offer you a great camera and masses of performance.
Best options on the Google Pixel smartphones are the Google Pixel 3 XL and Google Pixel 4
GOOGLE PIXEL 3 XL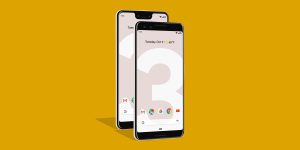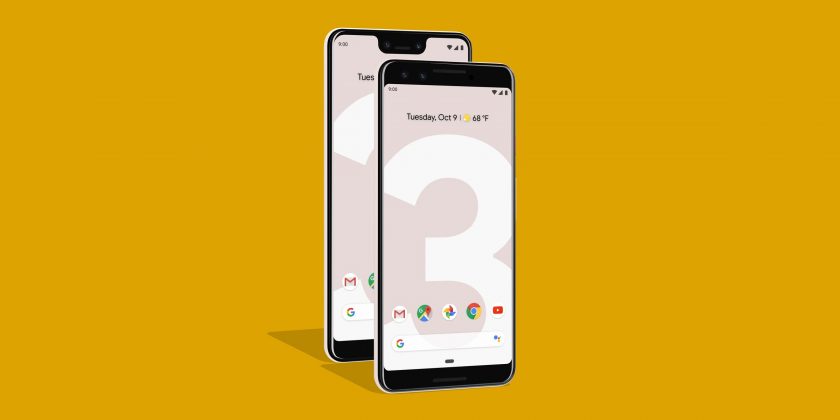 This smartphone from Google, the Pixel 3 XL is said to be featuring the best camera on a phone yet.
If you are so conscious about the image quality and the camera of the phone then this Pixel 3 XL is just the right smartphone for you. It is a pure Android phone and it is one of the best camera phones you can ever buy.
The design of this Google Pixel 3 XL doesn't seem to be much different than the previous model, but with this model, you surely get a bigger display of 6.3 inches long screen which supports QHD+ resolution.
The display is very colorful and impressive and when it comes to the notch on the display of Google Pixel 3 XL, even the people who are not a fan of this notch display are in love with this narrower but deeper notch than the one on iPhone XS Max.
Google has delivered a glass back with a matte finish on this Pixel 3 XL. That is a nice combination that provides you a greater grip on the phone with the great build quality.
The display on the Google Pixel 3 XL is one of the better-looking displays with OLED panel being so colorful, clear, and accurate. This panel is best according to the one on the Google Pixel 2 XL.
According to many testing and reviews, the Google Pixel 3 XL is said to be the smartest and best camera phone you can right now.
Unlike Apple and Samsung, Google is modifying its AI in a lot of ways. You get a new Top Shot feature on the 12-megapixel rear camera on this Pixel 3 XL which automatically captures a good number of photos to choose the right and the best one among them.
You will have access to the Snapdragon 845 chipset processor along with 4GB of RAM. With these two components in the Google Pixel 3 XL, it will deliver you with a great and super-smooth performance with everyday usage tasks and specific tasks as well.
Specifications:
PROCESSOR: Qualcomm Snapdragon 845
DISPLAY:3 inches long screen with an OLED display panel
REAR CAMERA:2 megapixel with OIS and EIS
FRONT FACING CAMERA: You get one wide-angle lens and one standard lens
RAM: 4 GB of RAM
STORAGE: 64 GB or 128 GB
DAMAGE PROTECTION: Yes; IPX8
OPERATING SYSTEM: Android 9 (PIE)
BATTERY: 3430 mAh with 18-watt fast charging and Qi wireless charging features enabled
GOOGLE PIXEL 4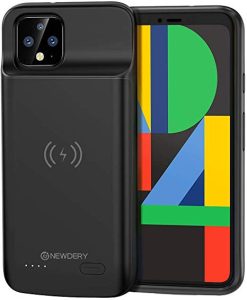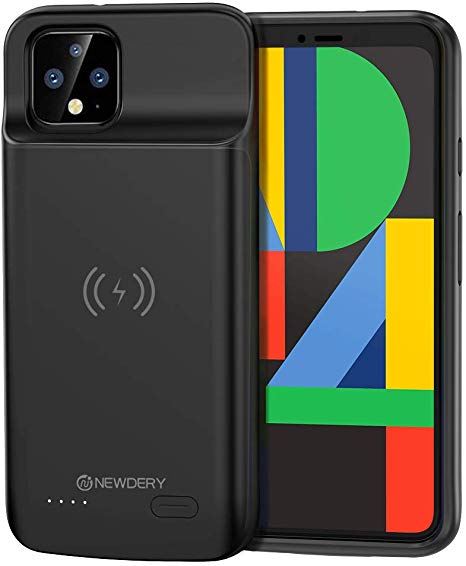 There is a saying for this phone; they say that the smartest phone just got smarter.
The smartphones from Google are mostly known because of the great camera they feature. But when it comes to this Google Pixel 4 smartphone, there is a lot more to talk about than the photos you can take with its camera.
With the class-leading camera in this Google Pixel 4, there are other brilliant facts about this phone to get excited about like the sensitive, timesaving and secure Face Unlock System and an incredible display featuring 90 Hz display.
This 2019 year has been a great year in an aspect of different new designs that have been introduced to the world like motorized pop-up selfie cameras, complete display that slides down to reveal the camera lenses, the bezels which are narrowest in size, and exteriors with exotic and dazzling finishes.
But, Google is daring enough to make this Pixel 4 different than all of these Smartphones Like the iPhone of 2020.
Featuring a 5.7 inches long screen, this Google Pixel 4 is a great option for the people who prefer compact handsets much more than the smartphones that are large.
With comparison to iPhone 11 pro, this Google Pixel 4 is just about a tenth of an inch taller than the iPhone 11 Pro. But the Google Pixel 4 is narrower than the iPhone 11 Pro by the same margin, which makes the Pixel 4 slightly easier to reach across your thumb.
This Pixel 4 from Google is the first-ever handset from Google which is featured with a 90 Hz refresh rate display panel which provides you even more than required Smooth Display. More the higher the refresh rate, the more the silkier animation reaction you will get.
When did someone ask what is new in the camera of Google Pixel 4? I reply to them, "Everything."
This Google Pixel 4 comes with 3 cameras, the main lens remains at 12.2 megapixels but you get a secondary shooter now, a 16-megapixel telephoto lens camera which is combined with the Google's Super Res Zoom technology enhancing the quality much more and one 8 megapixels front-facing camera.
Super Rez Zoom technology gives an incredible zooming range up to 8x zoom with a good result without demolishing the quality of the picture.
When it comes to performance, this flagship smartphone from Google is one great phone to have. The google pixel 4 is powered by Qualcomm's Snapdragon 855 chipset processor with the addition of 2 GB more RAM than the Google Pixel 3, making it a total RAM of 6 GB, which is good enough.
No doubt this Google Pixel 4 is a good phone option you can avail as an alternative to Apple's iPhone.
Specifications:
DISPLAY: 7 inches long screen with OLED and 90 Hz refresh rate smooth display panel
SCREEN RESOLUTION: 2280 x 1080 pixels
PROCESSOR: Qualcomm Snapdragon 855
RAM: 6 GB
STORAGE: 64 GB / 128 GB
REAR CAMERA: DUAL CAMERA SETUP; 12.2 MP (Standard wide lens) and 16 MP (telephoto lens) with optical zoom
FRONT FACING CAMERA: 8 MP
BATTERY: 2800 mAh
Huawei
Huawei is getting powerful over time in smartphones over the last two years.
The Huawei had produced the P10 and Mate 10 which ushered in changes from both, hardware and software point of view, then Huawei produced a much improved P20 and Mate 20 series last year, which were considered the best phones of 2018.
HUAWEI P30 PRO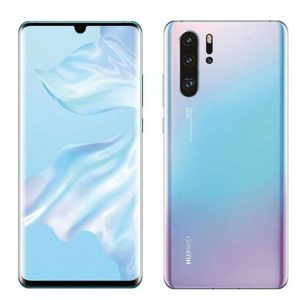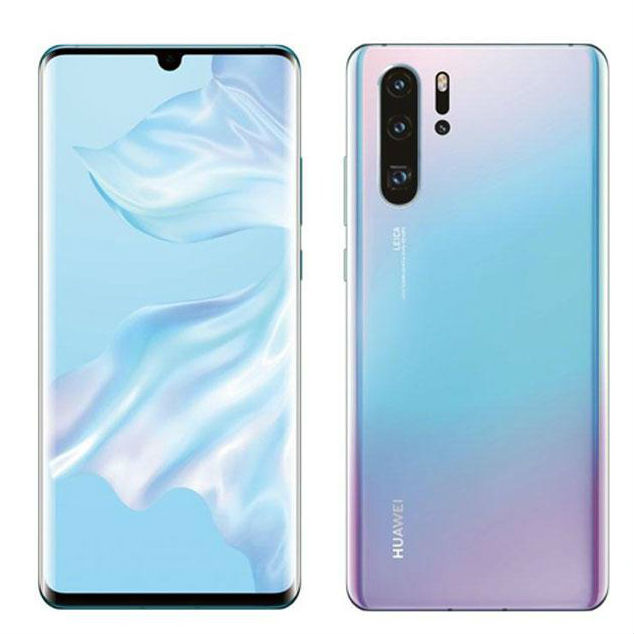 Huawei has delivered in 2019 as well by producing the P30 Pro which offers an even more tempting gradient pattern, and it offers an all-new zoom lens that can zoom 5 times lossless. It has a larger 4200 mAh battery with 40 W wired charging 15 W wireless charging.
The P30 Pro has the best gradient patterns available today. The changing of colors of the cassis is stunning. The Crystal color is the most beautiful option, and it looks so premium than any other device in the market recently.
You must know about: Quora review
The overall design is more like the Mate 20 Pro, but the screen P30 Pro is taller and narrower. There are symmetric curves at the front and rear, and the narrower screen makes this phone very easy to use on one hand.
The screen of P30 Pro is a 6.47-inch OLED panel that is incredible. It has an FHD+ display and not a QHD+ display like the Pixel 3 XL or Galaxy S10+ has. The color precision is great, and sunlight visibility is brilliant. You will have no issues using this phone outdoor on a bright sunny day.
The battery life has always been a strong feature of Huawei for years, and the P30 Pro also comes in that list. The phone offers the best battery life among phones in the market today, which is more than Galaxy S 10+ and Pixel 3 XL.
It offers a 4200 mAh unit which can easily be used for two days' inconsistent usage. The 40 W wired charging is also greater than what Google and Samsung have managed.
This phone has interesting camera arrangements at the backside, including the three main sensors which are joined by a time-of-flight module.
The 40 MP module is connected with a 20 MP wide-angle lens and an 8 MP zoom lens is attached with 5x optical zoom and 10x hybrid zoom.
Huawei P30 Pro has such a key focus on the camera, it is obvious then that this phone can capture some great shots in all lighting conditions. The P30 Pro greatly delivers in low light also, producing the images with full of details.
Specifications:
Dimensions: 158 x 73.4 x 8.4 mm
Weight: 192 g
Screen:47 inch, 19.5:9, 398 ppi (1080 x 2340)
CPU: Kirin 980
RAM: 6 GB / 8 GB
Storage:128 GB / 256 GB / 512 GB
Battery: 4200 mAh
Camera: 40 MP + 20 MP + 8 MP rear camera with a ToF / 32 MP front camera
Operating System: Android 9.0 Pie, EMUI 9.1
These were some of the best alternatives you can buy if you are fed up with using the iPhone OR if you don't want to own an iPhone.
I hope that you will find the best phone of your choice through this guide of mine.
What is a smartphone like an iPhone?
For power users: Samsung Galaxy Note 10+ Samsung Galaxy Note 10+ Plus Amazon.
Large specs, small price: Huawei P30 Pro. HUAWEI P30 Pro Amazon.
Smart Galaxy S10: The best smartphone around. Samsung Galaxy S10 Amazon.
iPhone for Android phones: Google Pixel 3. Google. Pixel 3 Amazon.
Who is the biggest competitor of the iPhone?
Samsung Smartphone manufacturers
South Korean company Samsung, which manufactures both personal computers and smartphones, is a major competitor, especially for the iPhone.
The Samsung Galaxy and Note series have been responsible for the decline in iPhone sales for many years. June
Is Apple better than Samsung?
And overall winners: both Samsung and Apple make great phones.
If you prefer Android, for example, go with Samsung. If facial recognition is more important to you, then buy an Apple. These phones will meet all your needs, and the big apps will run on both Android and iOS.
Which phone has the most radiation?
Xiaomi MAA1
The Xiaomi MAA1 emits high levels of radiation in the list of current smartphone models, followed by the OnePlus 5T, according to research, conducted under the German Federal Office for Radiation Protection (Bundsmt Strail Lanschotz). ۔