Last Updated on December 25, 2020 by admin
Looking for advice to buy a good quality wireless router under quality 100? Our guide not only helps you choose the best wireless routers under $100 2021 but also educates you about them!
For the best performance and best features, a person doesn't need to go for the latest model of the most expensive wireless router available in the market.
You can get the best performance and features in low-budget wireless routers as well, that is why I have summed up some best wireless routers that you can buy under a $100 budget only.
After watching my friend doing that all, I noticed one thing that if you don't know your needs or requirement for a router, it is not worth wasting your precious time searching for the best.
To save you guys from what my friend went through, I have written this article so you guys can know what things are necessary and important to look at and consider in a budget wireless router, and then I will be providing you with a list of some best wireless routers you can buy which will have every quality and ability you need or require from a wireless router.
Things That You Should Consider and Look For in a Budget Wireless Router
I will not take a lot of your time to tell you about these important factors you should look at before buying a Wireless router, which is why I will only be describing these factors briefly so that we can get onto the list of the Best Wireless Routers under $100 budget.
Keep the following things in mind before you buy a Wireless Router:
SINGLE OR DUAL BAND: If you are looking for a wireless router to support one of two computers and some smartphones at a time, you can go for a single band router that will even save you some money.
A Single-band router can still provide you with up to 300Mbps speed and usually offers a good range of connectivity, but it is a thing of the past now.
If you are a smart home internet user or a diehard gaming person, a dual-band 802.11 ac wireless router will do the job for you and will be a much better option to buy.
COVERAGE: If you cannot spend a lot of money and are looking for a budget wireless router doesn't mean that you will have to sacrifice coverage. There are many in budget wireless routers which can provide you over 2000 square feet of coverage.
ETHERNET PORTS: You have to choose between 2 options here, a Fast Ethernet port, or a Gigabit Ethernet port.
The Fast Ethernet ports have a throughput of 100Mbps and refer to as 10/100, whereas the Gigabit Ethernet port has a throughput of 1000Mbps and refers to as 10/100/1000.
If you generally see the results, Gigabit Ethernet Port is a good choice to make.
These were some of the important factors that you should always consider before buying a wireless router.
But keep in mind that in this article we will be talking about some in-budget wireless routers so you will have to make some minor compromises with the specifications here.
5+ Best Wireless Routers Under $100 2021
I will now be listing below some of the best wireless routers under a $100 budget with briefly described features and pros and cons.
NETGEAR R6700 Nighthawk AC1750 Dual Band Smart WiFi Router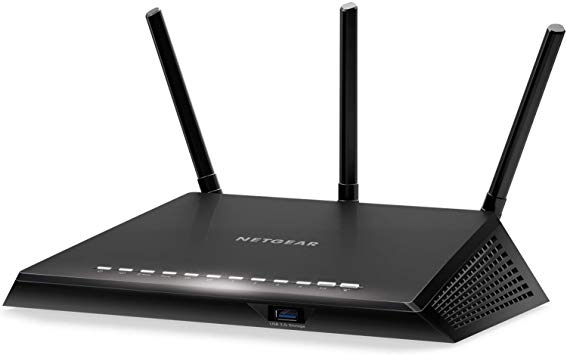 This device here is considered the best selling wireless router under this $100 budget. Image source: here
NETGEAR R6700 Nighthawk is an elegant dual-band 802.11ac Wi-Fi router which has all the features you would like and need to have.
This great wireless router offers you up to 450 + 1300Mbps maximum speed for gaming purpose
It comes with 1GHz dual-core processor which is used to boost both, wired and wireless performance
This one has an Advanced QoS feature which makes sure that you have a lag-free gaming experience
This NETGEAR R6700 is considered ideal for large homes that contain more than 12 Wi-Fi devices
It offers you parental control feature as well to provide a safer web experience for your children
Linksys WRT54G Wireless-G Router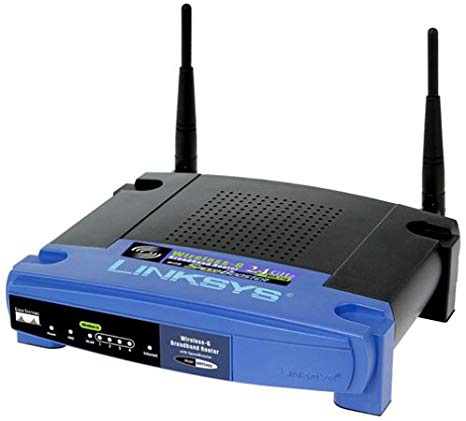 This Linksys WRT54G Wireless-G Router is considered a beginner-friendly router and one of the best home wireless routers under $100.
This wireless router comes and provides you with everything you need or require for the best internet access. AmazeInvent
It is great Linksys WRT54G Wireless-G Router offers you innovative wireless security including IP address, filtering, wireless MAC address filtering, and encryption of 128 bit WEP
This wireless router interoperates with the clients having 802.11b at the speed of 11 Mbps
It supports and runs up to 54 Mbps wireless data rates, which is 5 times faster than the 802.11b
It comes with all one internet sharing router along with a Wireless-G access point and 4 ports switch at the back of it
Linksys WRT54GL WiFi Wireless-G Broadband Router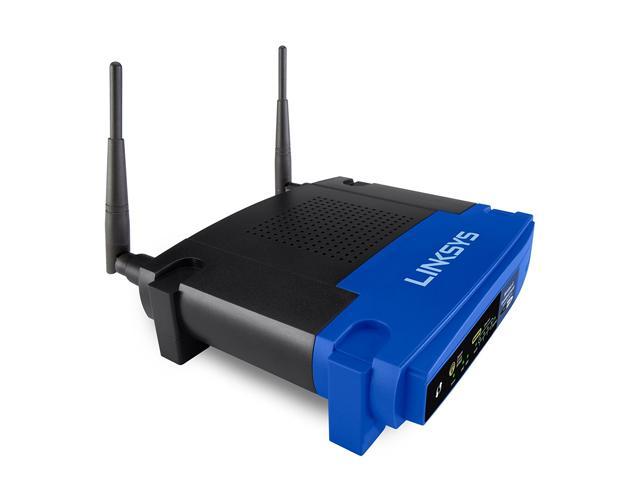 I have another great small router for your home and office use. This great wireless router is considered the best versatile router under a $100 budget.
This little buddy includes a built-in Wireless-G point and four LAN ports which are 10/100 switched
It offers you up to 54 Mbps maximum connection rate speed
This Linkys WRT54GL wireless router comes with open source based on Linux
It supports both, the 802.11b and 802.11g network standards
This one provides you with a parental control feature to offer safe internet access for your children and family members
It comes with two external antennas and it is also compatible with the old Windows XP and Windows Vista 32 bit / 64 bit.
TP-Link N450 WiFi Router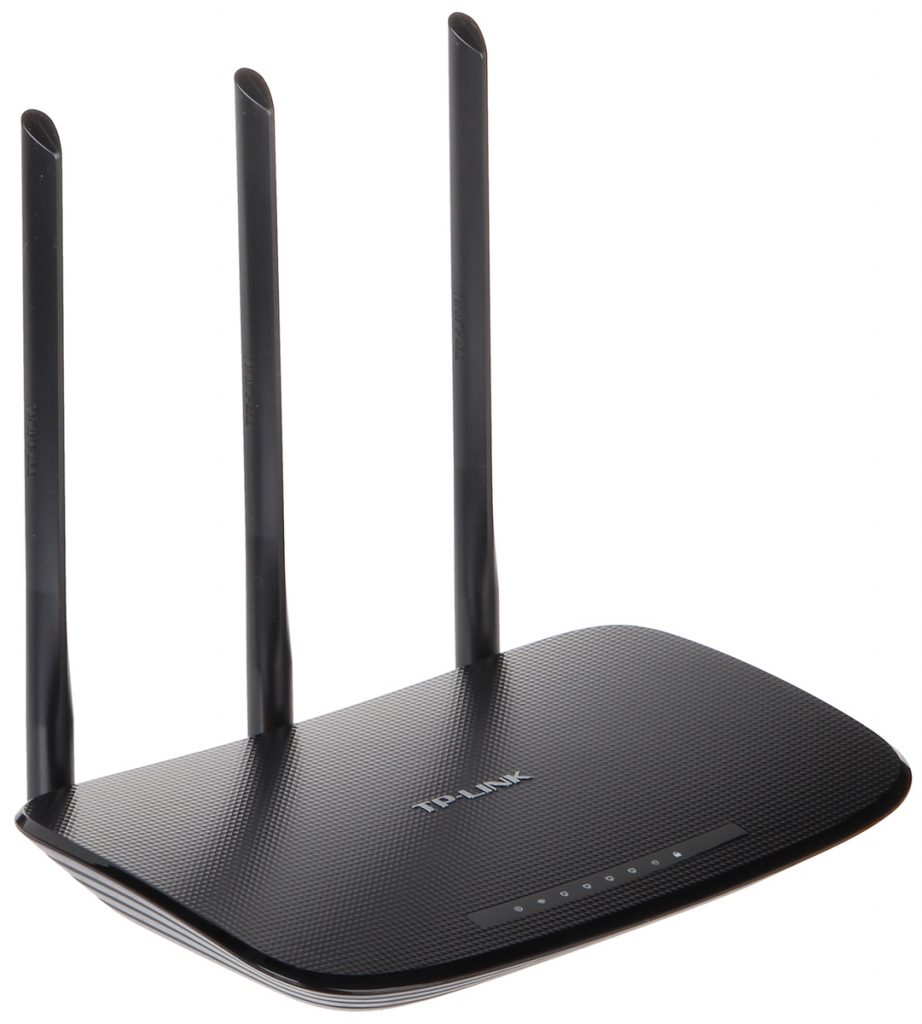 This device is said to be the best household router under a $100 budget.
It has Wireless-N technology (802.11n) and it operates 15 times faster than Wireless-G
It has 4 Ethernet ports which allow files, music, videos sharing over the network
This one is backward compatible with 802.11b/g
NETGEAR N750 Dual Band 4 Port WiFi Gigabit Router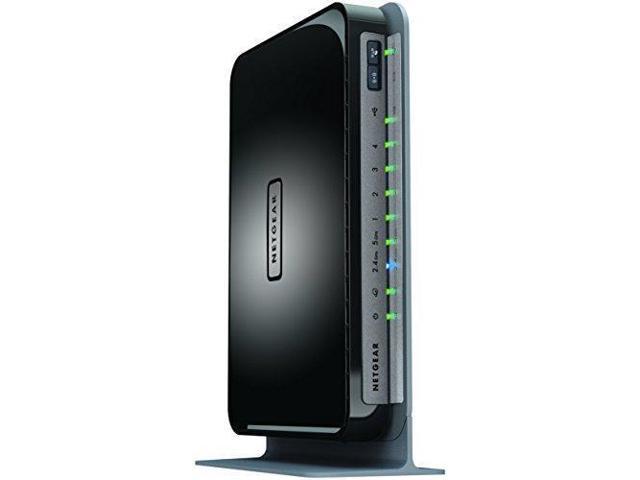 This device is considered as the best value WiFi router under this $100 budget.
It is ideal for large houses
It allows you to access and share printer and USB hard drive wirelessly
This one offers up to 750 Mbps internet connection
TP-Link Archer AC1750 Smart WiFi Router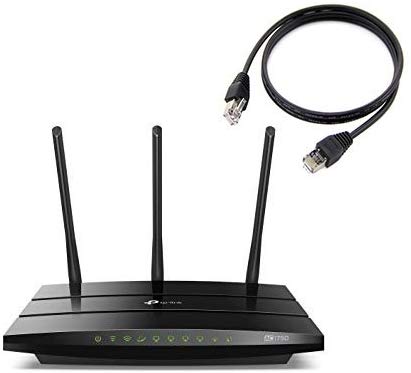 This is said to be the best budget wireless router. The reasons are listed below:
It is dual-band 2.4GHz and 5GHz. Up to 450Mbps and 1300Mbps
The app allows you to set up and simply manage your home network
You get two years limited warranty with it
It has 3 External Antennas and 3 Internal Antennas
It has advanced Wireless AC technology
4 ports of Gigabit Ethernet and 1 port of Gigabit WAN
It offers you 2 USB 2.0 ports
It has very good compatibility and support level
What is MU MIMO technology?
Multi-user, multiple inputs, multiple output technologies M known as MU-MIMO (aka Next General AC or AC Wave 2) – to communicate with multiple devices simultaneously Wi-Fi does not allow the router.
This decreases when each device has to wait for a signal and dramatically increases the speed of your network.
How much does a decent router cost?
Like anything, router pricing is based on performance and features. Login-level AC1750 802.11ac routers will cost anywhere from 60 to 100. But if you want an AC2400 router with MU-MIMO streaming capabilities, expect the price to be in the $ 100 to 200 range.
Is 100 Mbps faster?
By US standards, 100 Mbps is faster. At least 25 Mbps download speed is enabled for high-speed internet.
A minimum download speed of 25 Mbps is enabled for high-speed internet. If your internet service seems slow, you can always try a speed test to see how it is stocked.
Are expensive routers worth it?
It does not use state-of-the-art signal amplifiers to promote Wi-Fi. It can't even support later wireless standards like 802.11n.
Wireless connectivity is rapidly increasing in the home for Internet access. You don't have to buy the most expensive router on the market, you just have to buy one that costs at least $ 75- $ 100.