An exclusive list of top hard drive cloning software with features, comparisons, and prices. Choose the best cloning software for SSD 2023 based on this review:
If you want to choose the best cloning software, it is not so easy, especially when you are a total "noob".
The Cloning software keeps together all of your installed software or system data, so you will not have to go and re-install all of that stuff when, for example, you are upgrading your SSD with a much bigger one and so on and forth.
This feature comes in handy when suppose you have lost (expensive) software, games keys, or licenses.
As far as the backup software is concerned, disk cloning is pretty similar to disk imaging, as they both are going to copy all your hardware contents, but their procedure is different.
Because they do it in a different way, which is that latter creates an archived version of your HDD or SSD contents (you will also have to install a fresh operating system to use it), while the previous create a 1 to 1 exact and fully functional copy on a different hard drive.
How Can You Choose The Best Cloning Software?
Well, if I say the truth, this is not an exact science but to keep it simple and easy, you will have to part and factor in a few things, such as speed, ease of use, price point, and also security.
As for the speed, everybody wants their software to run as quickly as possible which means copying the contents of your Hard Disk or SSD to another drive in the shortest period and as hassle-free as possible.
The most important thing, if you are going to execute a disk cloning procedures on multiple machines at the same time, then look for a software that specifically allows you to do so, despite being forced to do that individually, and doing it individually can be time-consuming and rather boring.
As for user-friendliness is concerned, you must consider the "noob factor" which is the simpler the cloning procedure is the better it is, especially when you are not so much of tech knowing person.
A help wizard feature will surely help in this matter, and also a clean UI (user interface) would be great to have, particularly when it comes to complex stuff such as cloning software.
3 Best Cloning Software for SSD 2023
The price is always the main factor whether we are talking about the disk partition software, games, or cloning software.
Let's take an example, it would be very much dumb to spend most of your hard-earned money on an expensive cloning software when there is freeware like Clonezilla that would perfectly just fit in the bill.
Jokes apart, there are circumstances when premium (as in paid) software is a must-have thing, particularly in business or corporate environments where everybody is looking for the best toys money can buy.
And in this scenario, security also comes into play, enterprise-grade cloning software comes with data protection features, which offers encryption and anti-malware options (read ransomware protection).
Keeping all of these things in mind, let's find out about the best cloning software which is currently available in no particular order.
CLONEZILLA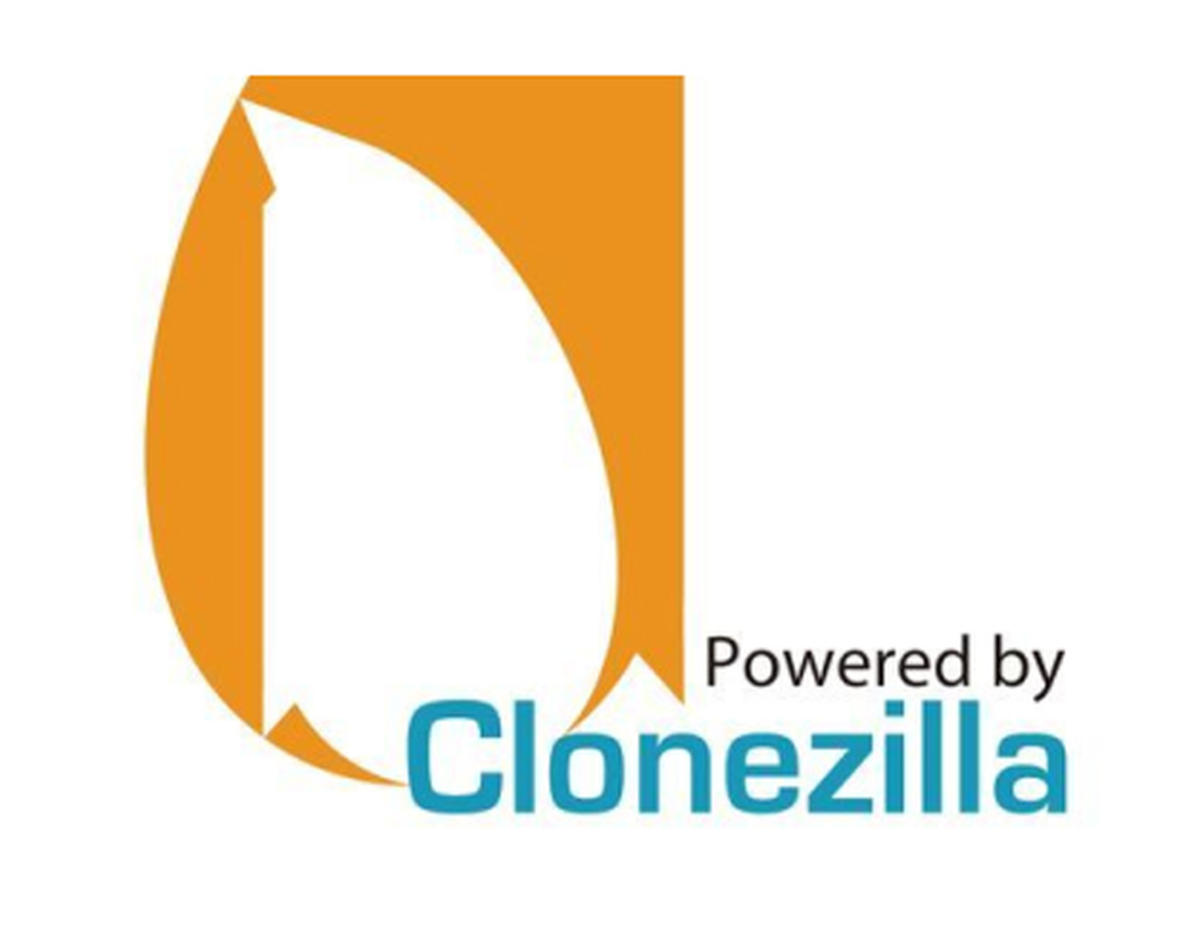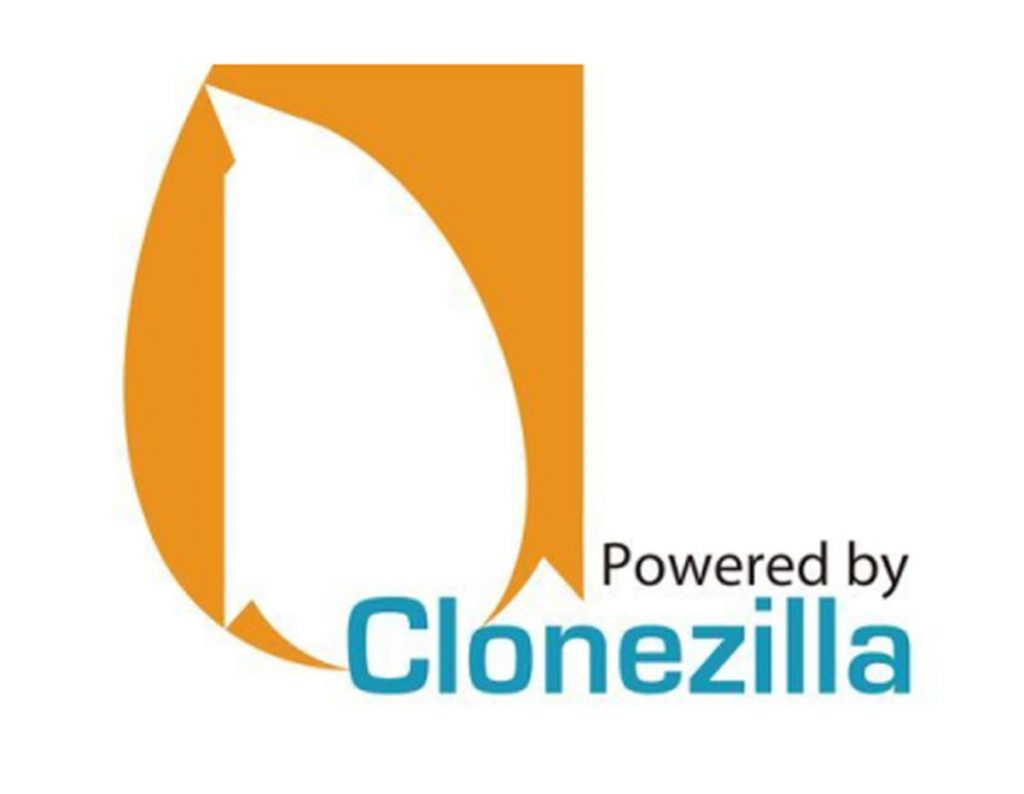 This is the best freeware device.  Clonezilla is the Godzilla of cloning software, the best thing ever invented in the backup software niche, because it is free of charge, which makes it greatly popular in the Nerd World.
This is a free and open-source cloning software that also allows disk imaging and it is incredibly light on resources.
There are two versions of the software which are available, Clonezilla Live, which is made for home users and works great on a single computer, and the business-oriented SE version, which can also be done software on more than forty machines simultaneously.
If I speak of pure and absolute speed, some users are reporting the restoring rates of 8 GB per min, which is quite an impressive one.
Clonezilla supports multiple and various file systems, GPT/MBR partition formats and it can clone various operating systems, which include Minix, NetBSD, and Chromium. If you are already familiar with Debian or Linux, you will surely love this admired piece of cloning software.
Pros:
This is the king of freeware.
It runs from an optical media (DVD) or a USB drive.
It allows cloning, portioning, and disk imaging.
These are very fast restoration speeds.
This supports both Windows operating system and the Linux operating system.
Cons:
It does not have the best user interface (UI).
Download: here
Acronis Disk Director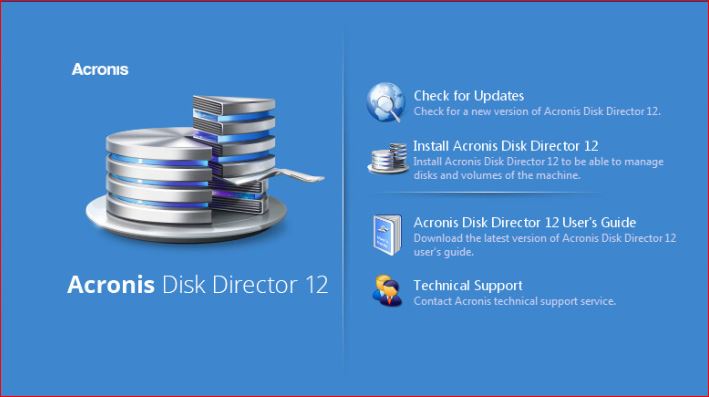 This is the best cloning software for Windows 10. The Acronis Disk Director is a high-quality piece of software, but it comes with a big warning which is a Windows-only kind of deal, i.e, it only works on Bill Gates' plantation.
If you are okay with that, then Acronis makes one hell of a disk cloning suite, among all the other cool features, such as formatting, creating or labeling partitions, resizing, splitting, and merging of volumes, disk recovery is also included.
You can also format your disks in almost any of the formats which are known which includes FAT32/16, NTFS, Ext3, Exts, Linux, Reiser3or SWAP. All the current time Windows versions are supported, starting from Windows XP and ending with the malware which is currently known as Windows 10.
Unluckily, there is zero support for Linux or Apple ecosystems. It is not as cheap as Clonezilla, the Acronis will cost you almost fifty bucks for a single PC license, or 80 dollars for 3 machines.
For the corporate environments, you can have the workstation license with a retail price of 80 dollars, which also includes free updates and 1 year of tech support.
Pros:
It supports a plethora of disk services and numerous formats.
This is an easy to use cloning software.
It has lots of backup tools.
This is compatible with Acronis True Image.
Supports UEFI.
It has a free demo available.
Cons:
This is expensive cloning software.
It is only compatible with Windows.
The demo version is very limited.
Minitool Partition Wizard Free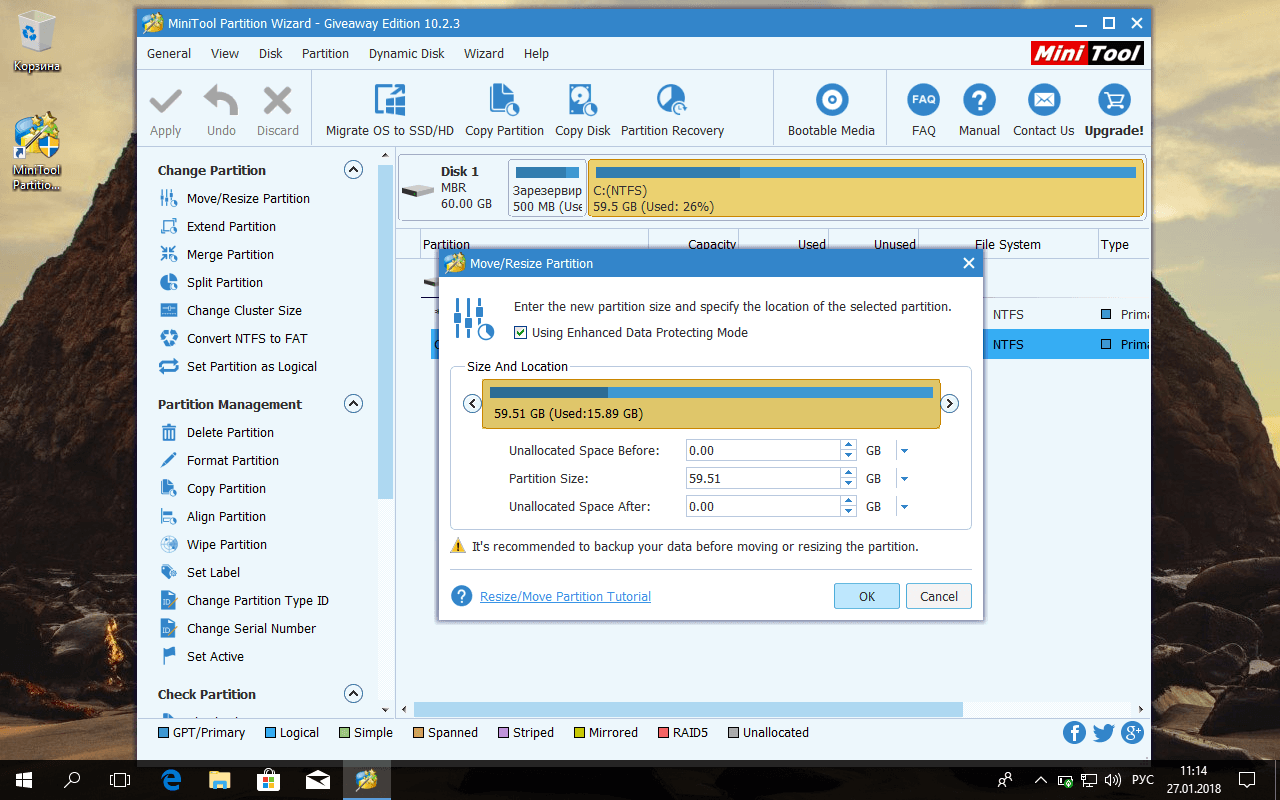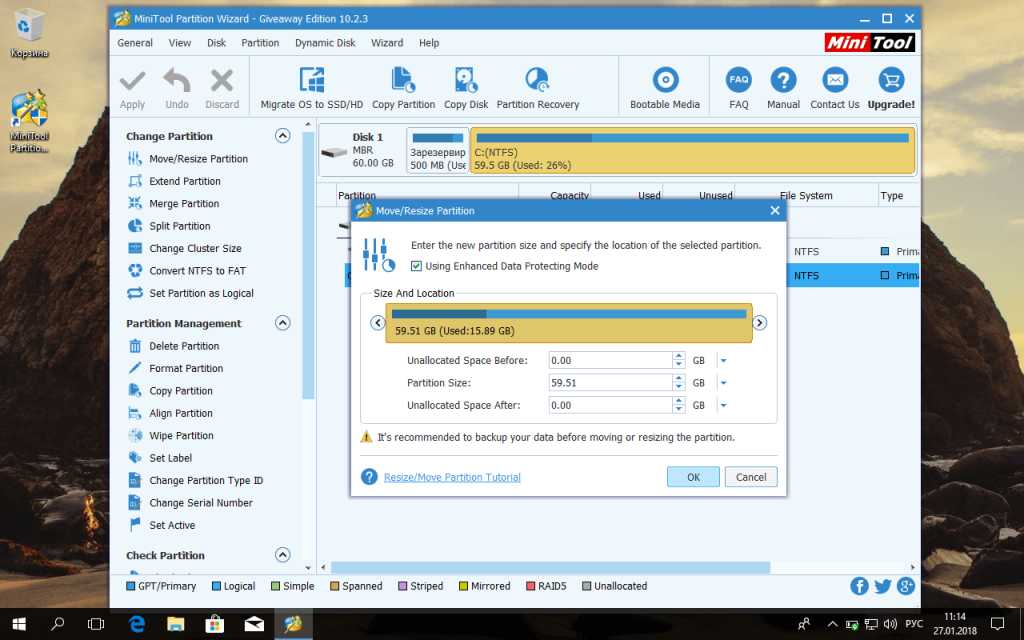 This is great free cloning software. The Minitool Partition Wizard is another example of a free-market solution that delivers free cloning software to home users, and it proves once again that the best things in life are free.
There is also a paid version, which is the Minitool Partition Wizard Pro, which comes with additional bells and whistles, but who needs that? As we are talking about the cloning software, you can easily clone an entire disk using this Minitool Partition Wizard Free and also you get some extra good stuff.
To start, the Minitool Partition Wizard Free is a powerful partition manager, which helps you with managing partitions or disks, align the SSD partition, check file system, convert MBR to GPT, and first and foremost, migrate your operating system to another HDD or SDD or clone a whole disk.
Pros:
It is excellent for Windows home users.
It supports FAT12/16/32 exFAT NTFS Ext2/3/4.
This one is easy to install.
Friendly and intuitive UI.
It has many of the data recovery features.
Allows restoring lost partitions
Built-in space analyzer.
Cons:
The free version cannot manage dynamic disks
Works on Windows only.
Does the main SSD come with cloning software?
It comes free with Classical SSD.
To download the software to the computer to which the SSD is connected, go and follow this.
Does Windows 10 have cloning software?
Omega Backup Standard, the best free cloning software for Windows 10 may be your best choice.
It can help you clone the entire HDD with another HDD / SSD, including the operating system, installed applications, and all the other data you will never want to lose.
Does cloning a drive make it work?
When you take a clone, your hard drive cloning creates a new bootable hard drive with the status of your computer.
You can clone the hard drive installed in your computer or the hard drive installed in the USB hard drive caddy. Windows cannot boot from a USB drive.
Better a poor horse than no horse at all?
Cloning is great for quick recovery, but imaging gives you a lot of backup options.
Most software allows the user to take additional and differential backups. An additional backup gives you the option to save multiple images without taking up too much space.
Which CSD drive comes with cloning software?
Acronis Disk Director. Windows is the only disk cloning suite.
Clones Free disk imaging and cloning software.
EaseUS Todo Backup A string disk cloning program that offers maximum features.
Macri Reflect. Free cloning software for home and business.
Paragon Drive Copy Professional.
Amy backup.
How do I transfer my OS to SSD for free?
Step-by-Step Guide for Moving Windows OS to New SSD or HDD.
Step 1 Launch Disk Genius Free Edition on your computer, and click Tools > System Migration.
Step 2 Select a target disk and click OK.
From the popup window, you can select the destination disk, and you should make sure that the correct disk is selected.