Microsoft PowerPoint is a great tool for creating professional-looking slideshows and presentations. However, it is not free and can be very expensive to own.
Fortunately, if you are looking for a free PowerPoint software alternative, there are many options available. Here's a look at some of the best free presentation software and how each of them compares to PowerPoint.
I am certain of the fact that all the presenters out there have a lot to worry about, including the embarrassing technical issues, public speaking anxiety, and the increasing number of distracted audiences to make your presentations for.
Whenever someone talks about presentations or stuff like that, it is Microsoft PowerPoint that comes in the mind in the first place, right?
There is no doubt about the fact that Microsoft PowerPoint is pretty fantastic, and there are a lot of impressively great reasons why it is said to be the industry standard presentation tool for all the schools out there are businesses as well.
It is standard, it is easy to work on, it works great, and it has a handful of nifty templates that make your presentations pretty simpler to create than ever before.
With all of these great positive points, come to some negative points as well.
It leads me to write this article for you where you guys can find those best alternatives for yourself and your loved ones as well.
No doubt that if you have landed here and you're reading this article of mine.
This means that you are one of those million people out there who are very much frustrated with the inability of Microsoft PowerPoint in support the modern work mindset that is that you should work smart rather than working hard.
Tell me that you guys are stuck over and over again tinkering with the text boxes and all the slide layouts for hours on end.
Instead of focusing on the thing that matters to you i.e. presenting a positive + great impact, and telling a good story that is capable of keeping your audience engaged.
It is a pretty interesting and impressive fact that the Microsoft's PowerPoint is marketed to each and everyone, but I also agree to the point that most of those people don't achieve the benefit they want from its clunky user interface.
PowerPoint from Microsoft was first rolled out in the year 1987, since then Microsoft has added push features with different succeeding versions.
Until now it has revolutionized many events, education and training, and each and everything that you can think of in-between this.
No person can deny the fact that Microsoft PowerPoint has been the undisputed and undefeated presentation, king, over the past three decades, and it was surely one of the first mainstream presentations tools provided by any company ever.
This great piece of great software possesses 500 million users all over the globe, and my estimate about it is that maybe only 2 percent of all these people are pleased and happy with the services and usage of PowerPoint.
10 Best Free PowerPoint Alternatives 2023
Do you guys think that it is an overstatement? Just think for a moment that you are in a meeting or an event watching and admiring other presentations.
Remember how many times a presentation that is designed badly with slides full of text and outdated animation effects instantly made you and all the others around think more than once about the credibility of the person who was presenting it?
This is how important these presentations are to all the presenters out there, this is why now I am going to review some of the best alternatives to Microsoft PowerPoint that you can have great use of.
Now, without any further wait, let me start with the review of some of the best alternatives to Microsoft PowerPoint that I have got for you in this article of mine.
Canva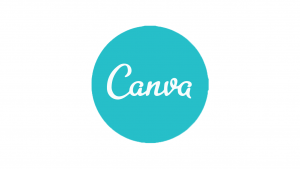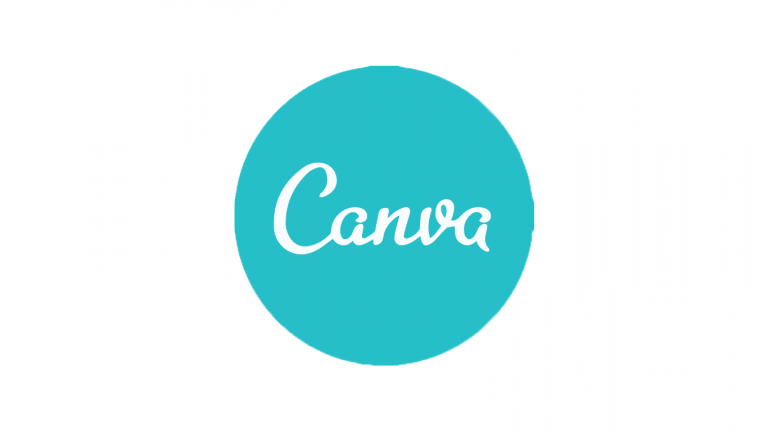 Even though you can use Canva as a simple free photo editor, it is mostly intended for transforming some simple snaps into something else, like a poster, logo, invitation, or social media post – which makes it a little more like a desktop publishing software.
It has quite a few membership tiers.
The free PowerPoint alternatives Mac level will provide you with a generous selection of tools and templates for optimizing and transforming your pictures, but the majority of it is locked behind a paywall, and even though fun, many of the designs have a business incline.
Before you get started with this software, you will need to create a Canva account using an email address or sign in with your Facebook or with your Google account.
This is an extra step, but it means that your projects will be saved so you can return to them and continue working on them later.
It is perfect for making a speedy presentation in your web browser.
This software provides you with a handful of free layouts to help you get your slideshow started, and it is easy to customize the templates according to your needs.
There is not a huge variety of content elements to add to your presentation, but this software makes up for this with a searchable library of more than 1 million images that you can use.
Its presentations are live online, which makes it even easier to collaborate with. You can invite your colleagues to edit your slideshows (though simultaneously editing is not supported) or flawlessly share your finished presentation.
Though, beware that this software can't import presentations from Microsoft Powerpoint or export the finished work to a Powerpoint-editable format.
Link: here
LibreOffice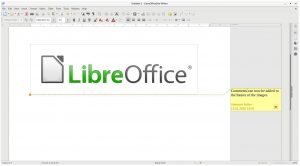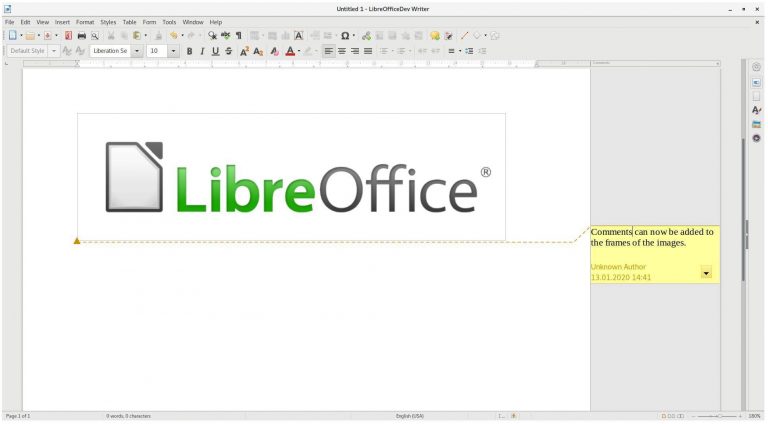 Every person needs a suite of office software for daily tasks. Microsoft Office is maybe the best-known option, but there are also lots of other free powerpoint substitute that replicate almost all of the features of Word, Excel, PowerPoint, and company.
It is one of those alternatives and it has earned a reputation as one of the best free office suites among all.
It is an offshoot of the OpenOffice project, and it is developed by a huge team of enthusiastic coders who deliver regular updates and new features to make sure that it keeps the pace with premium office software.
You can save and open many of the different formats, which includes Microsoft file types like DOC, DOCX, PPT, PPTX, and many more, which is perfect if you are working together with the users of Microsoft Office, or if you have previously used Microsoft's suite but now have decided to go with this.
This software is almost equivalent to Microsoft Office with only one big difference which you will find between these two slideshow creation tools, is that it lacks some of the modern features like built-in collaborations and integration with Microsoft OneDrive.
Although, it does have a few advantages of its own.
This tool can import files from Keynote, the default presentation software on a Mac computer. Also, there are hundreds of free templates that you can download for free.
Link: here
Google Slides


Google Slides is a part of Googles G Suite, and it does a great job of matching on to the PowerPoint's features and capabilities.
This free presentation software supports the embedding videos, creating diagrams, and adding animations to your slides.
Whereas the selection of the templates is to some extent limited, you can easily import hundreds of additional templates for free or you can create your own.
It is even better, it supports the collaboration tools users who have come to expect from Google.
Multiple people can work on a slide show altogether, and there is a built-in group chat option also so that it can keep track of what everyone is doing.
It is also nice that you can play your presentation in presenter mode, which will allow you to preview your presentation of how it will look to your audience and rehearse the timing.
The only disadvantage or you can say downside to this is that bloated slideshows can experience some loading delays.
Also, you have to be beware that while you can move between Slides and PowerPoint, the conversion often messes with the layout of your slides.
Link: here
Prezi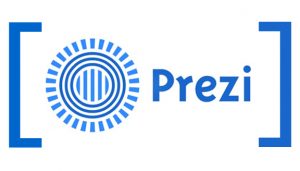 Prezi turns the traditional and custom approach to presentations on its head. Despite creating slide after slide.
This presentation software offers you with a single huge canvas. You can add blocks of texts or images, or you can even create mini slides.
During your presentation, you can flawlessly fly around the canvas and zoom in to look at the individual chunks of content. For how much complex this software seems, it is impressively simple to use the platform.
The only major difference which this software has from the Microsoft PowerPoint is that you need to add animated paths from one part of the canvas to another.
The tools for this are rather straightforward, particularly if you have ever used an animation or video editing software.
Of course, this type of presentation software structure is not always ideal.
This software makes it hard to visualize structured data like financials, which can make this software difficult to use in business applications.
Some of the viewers also might not appreciate the fly-around animation style that is inbuilt to the presentation software.
Link: here
Beautiful.ai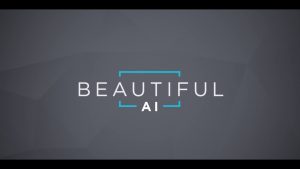 This alternative that I am reviewing is free presentation software that helps you in designing your presentation for you in realtime.
This software combines the learning behavior and the artistry of a professional graphic designer just to visualize crystal clear ideas for all of you.
With this software, you can never offend your audience with a presentation with messy content again, you should look like a genius presenter every time you provide a presentation about your stuff.
This application offers more than 60 smart templates for you guys. Dissimilar to the PowerPoint, the smart templates handle the manual labor of the layout, placement of image, text boxes, margins, and the aesthetics as well.
Are you guys having a huge block of text? It sounds like an eyesore for sure. These smart templates convey much more information with attractive slides which are also very well balanced.
The "design a.i." of this app is there to automatically update your presentation as the content is added or removed from it.
It is very easy for you to produce some impressive and gorgeous looking presentation slides with the help of this software, while you guys do not have the full control over each and everything, this is actually for a good purpose.
By constraining you by the use of different kinds of slide templates that have a pretty good degree of the controllable variation and the flexibility of the application.
But not total control over it, you probably end up with a really good looking slide while consuming a very short time creating it.
It prevents all the users from wasting their time as well as their energy on some dead-end paths that would possibly give you some ugly looking slides for your presentation.
Link: here
Visme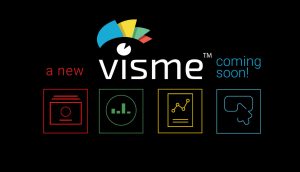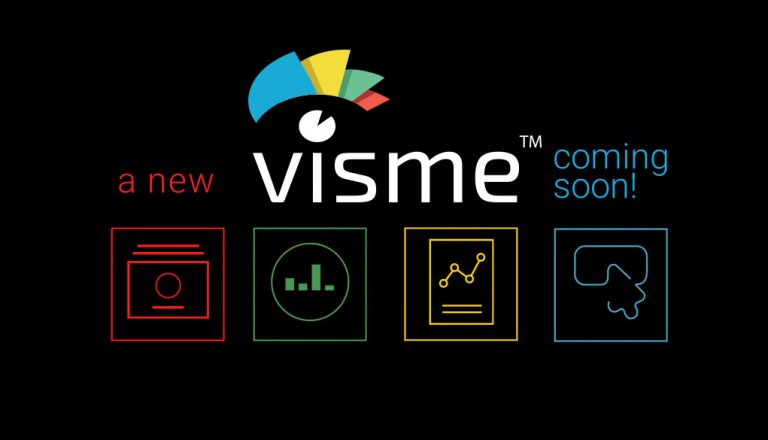 Here I have another free alternative to the Microsoft PowerPoint that refurbishes some intense information of yours into a visual candy that is very fun to absorb.
Infographics, all maps, and the charts as well are all the very main attractions of this.
Who doesn't love data in bite sizes? All the presenters out there can use all the up to date and contemporary design styles to win over his / her audiences.
You will find animated objects, pop-ups and rollovers as well, all of these add new dimensions to break down the patterns and trends in this industry of yours.
It is surely a very great and impressive product. It is very well worth the time and money as well only if you want to have some unique and functional ways to present your content to a very huge number of audiences.
This designing software is a bit clunky for sure on the zooming in and out, on the use of layers, fine-tuning, and on using other options as well.
Link: here
Slides


The slide is a presentation application for all the creatives and developers out there, so they can use it to present and design their presentations with great freedom.
All the slides have exceptional and amazing flexibility, it is a fully open-sourced app with access to the HTML, JavaScript, and CSS versions of your presentation
You guys would be wondering why this software is great for the presenters. Well, let me tell you that your team can add some custom animation styles or even can host the project on your business website with this application.
You can develop your signature style to be remembered at all the conferences, summits, and deals with your important clients.
Link: here
Slidebean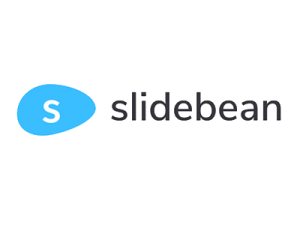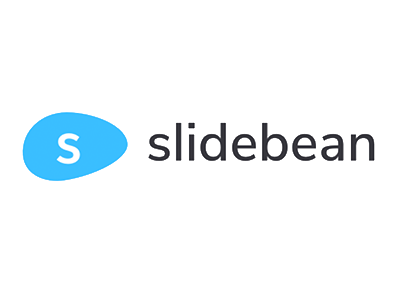 This software that I am reviewing right now bills itself as the first-ever AI-powered presentation designing tool of the world, but as this article is for the best alternatives only, is it the best on the market?
All geared towards the startups, this software includes ready-made content blocks that can have used by each one of you or exercise around and helps all the presenters who give preference to the written content to deliver their message over the graphics.
It does a great job of separating the content from design.
Link: here
Powtoon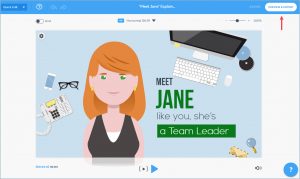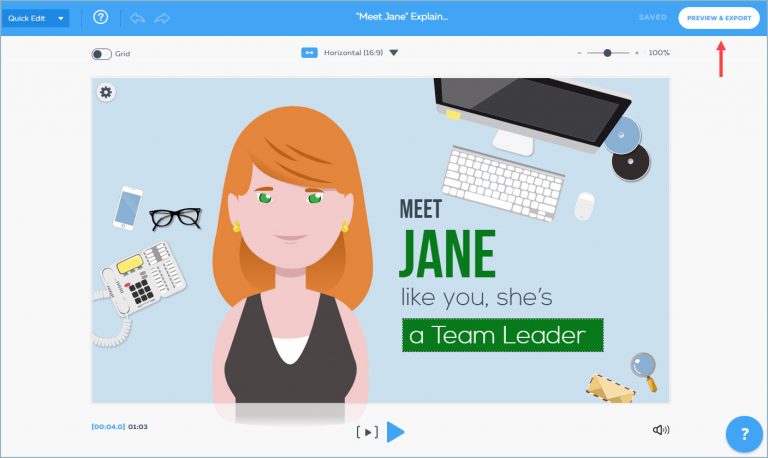 Did you ever think in your whole life that which software do some of the big brands use, such as Apple, Coca Cola, and Starbucks?
Well, if you guys have had that question in your mind, here is the answer now. This application that I am reviewing right now is used by these brands that I have mentioned.
Visit more: AmazeInvent
The digital graphics and illustration styles of this great application are pretty good for the corporate campaigns and scripted, drag, and drop templates cut down the creation time of a presentation to 20 minutes.
This is impressively very easy to use the software, and it is engaging for all the people to follow along for a few minutes only.
Link: here
Haiku Deck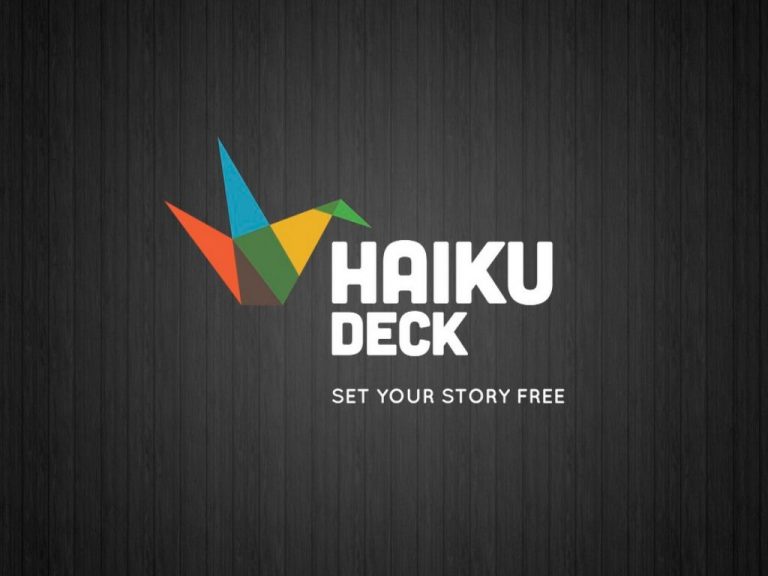 This is the last application of this article of mine, it is a niche presentation software that doesn't allow variety, being dissimilar to the Microsoft PowerPoint.
Similar to the Beautiful.ai software that I have reviewed above that restricts the users to customize to get a great and perfect result every time, it limits the slide decks to achieve two styles.
These two styles are a background image with a text overlay, and a simple pie and bar charts.
Link: here