Here are some quick tips you can try to grab a large audience: Use social media to fight saturation and get more viewers on Twitch.
Saturation is the biggest challenge that all small streamers face. Actively engage your audience.
Use Twitch chatbots to keep your chats alive. Continue on a regular schedule. Get out and try.
Twitch is one of the well-known streaming service or website which allows the people to stream their favorite game. In twitch, you need to have followers and viewers. The more followers and viewers, the more you earn.
Twitch has become one of the most popular places online to stream content. Your potential audience is massive, but it is also a competition. In simple words, you have to stand out from the crowd to build an audience for yourself.
5 Ways to Get More Viewers on Twitch?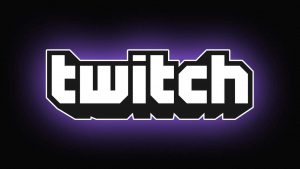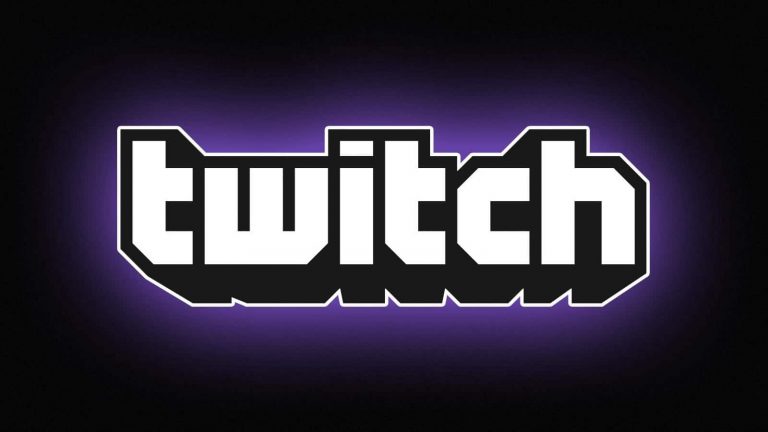 Here are some of the easy tips and tricks for getting you more followers and viewers on Twitch.
Use Social Media
New streamers who are on Twitch mostly overlook the power of social media in building and creating their brands.
Many of the successful streamers use some of the popular apps such as Twitter, Instagram, and Snapchat to keep their fans up to date and connect with their fans on a private or personal level.
One of the biggest power and benefits of social media is that it can expose your existence to new followers who would have never known or discovered you otherwise.
As it can be appealing to use social media as a notification service because it lets the viewers and followers know about your new stream. People will be often likely to respond to those streamers who use their accounts authentically.
Don't fill up your Twitter feed with an automated Twitch stream notification.
Also, do tweet about your life and the game news that is interesting to you. You can also post photos of your game collection, controllers, and computer setup. When announcing or introducing a new stream, make your post a unique one, and specify what you will be doing on the stream.
Watch Other Streamers
You can meet other Twitch streamers ( and have them follow you ) by watching other streams and being an active person in their chats so that they may recognize you. If you seem like an interesting person to them, other viewers may also check out on your channel and follow you.
If you deal with building up a real friendship with another streamer, he or she could even plug your channel or maybe host you, which would help you and give you massive exposure.
The key and tip of this strategy are to be a genuine person.  You have to avoid shameless promotion and requests for others to follow your channel.
You have to a person who has real conversations with other viewers and the host and let them check out on your channel on their own.
Go to the Meetups and Events
Connecting with the followers and fans online can be effective, but not many beats meeting people in person.
There are some video games and streaming events that are held throughout the year in almost every major city around the world, and they can be great places to meet other streamers, exchange some the tips, make new friends, and gain followers and viewers.
Some of the best events to attend are Twitch Con, PAX, MineCon, and Supanova. Many of the groups on Twitter and Facebook meet up in smaller towns and cities as well.
Create some business cards to give to people which you meet at events. Cards must be having to display your real name, your Twitch channel name, and the handles of any other social media accounts which you want people to follow you on.
Most people will want this information about you anyway, and having it already written down on your card will save you a lot of time.
Invest in a Good Twitch Layout
Spending and giving time and effort to design a quality graphical layout for your stream that will attract you with more and more viewers to it in the Twitch search results and will communicate dedication and professionalism to those who are watching.
A good and attractive layout should include a webcam in the upper left or right corner, a chat box for those who are watching in full screen, and your social media usernames which are either in a list or a rotating slideshow.
Adding special widgets that will display the latest followers and hosts will also encourage action from the viewers.
If you don't have any graphics experience, not a problem. There are a variety of free options such as TipeeeStream which offers a simple web-based platform for creating Twitch layouts, special alerts, and also widgets.
Be Strategic with your Games
You have to be strategic when selecting a video game to stream. Playing an old or a game which is not so popular game will probably result in no one watching. Playing one of the most popular games could be offering you competing for attention against a hundred or so other streamers.
If you want the best results, browse Twitch and look for the games that have between 10 and 20 streamers streaming. This category of games will be ranking higher in Twitch search results, but you won't be lost in the number of streams that are being displayed.
Twitch streams that use a webcam almost always get many more viewers than those who don't have a webcam, so go and buy yourself a webcam and turn that camera on.
You also have to keep the thing in mind that is the spoken language.
For instance, there are some non-English speaking streamers, which leaves many English-speaking viewers looking out for a streamer who speaks their language, so the spoken language matters a lot in getting the viewers.
If you are playing one of these popular games, just be sure to include "English" or "ENG" in your stream title to attract more and more people.
Can you find fake viewers on Cheech?
Yes, that's right you can now become known as a Lord of the Rings.
These include banning Twitch. In addition to fake viewing, these bots are also known as "view booting".
Can Twitch Streamers by viewers?
On Twitch, for example, the audience list is located at the bottom of the chat section.
You will find this setting except for Kong.
Just click the "List" button to see the people watching your series.
"View" means we read their username – and they have to log in for their username to appear.
Does the rotation count the viewers?
Viewers without an account are lengthened in the "Viewer Count" but not in the "Viewer List" because they do not have a username and cannot chat.
Some third-party tools display the "Viewer List" as a raw number and may refer to it by a different name, such as "Viewers".
Can you drink on tap?
Yes, you can drink alcohol on the stream. However, Twitch specifically stated that the dangerous use of alcohol violates their rules.
This means that it is okay to enjoy a beer or two on the stream, but drinking too much can lead to a temporary or permanent ban.
Is Mixer Better Than Touch?
If you want to stream live from your Xbox One, Mixer offers a much better experience than Twitch.
This is likely because the mixer is a third party and Twitch is a third party, will not deny the additional requirements of the mixer if you are going directly from your Xbox.