Travel around the world with ease! Feel more like a local than a tourist when you travel so must follow GPS Apps.
Get instant information about nearby sites, destinations, and more, or simply plan your next hike or bike path.
There is no need to remember addresses anymore, nor call up people and ask them the route to their house and these are awesome.
All people need is an address, and they can easily reach their destination.
These are time-saving options for people, and such technology benefits everyone.
GPS Apps Saving You From Getting Lost
Everyone has an internet connection on their mobile phone nowadays, and even if they don't, it still works.
They just need to know how to download and use them. There are many apps on Android and iOS, that users can download and use easily.
Google Maps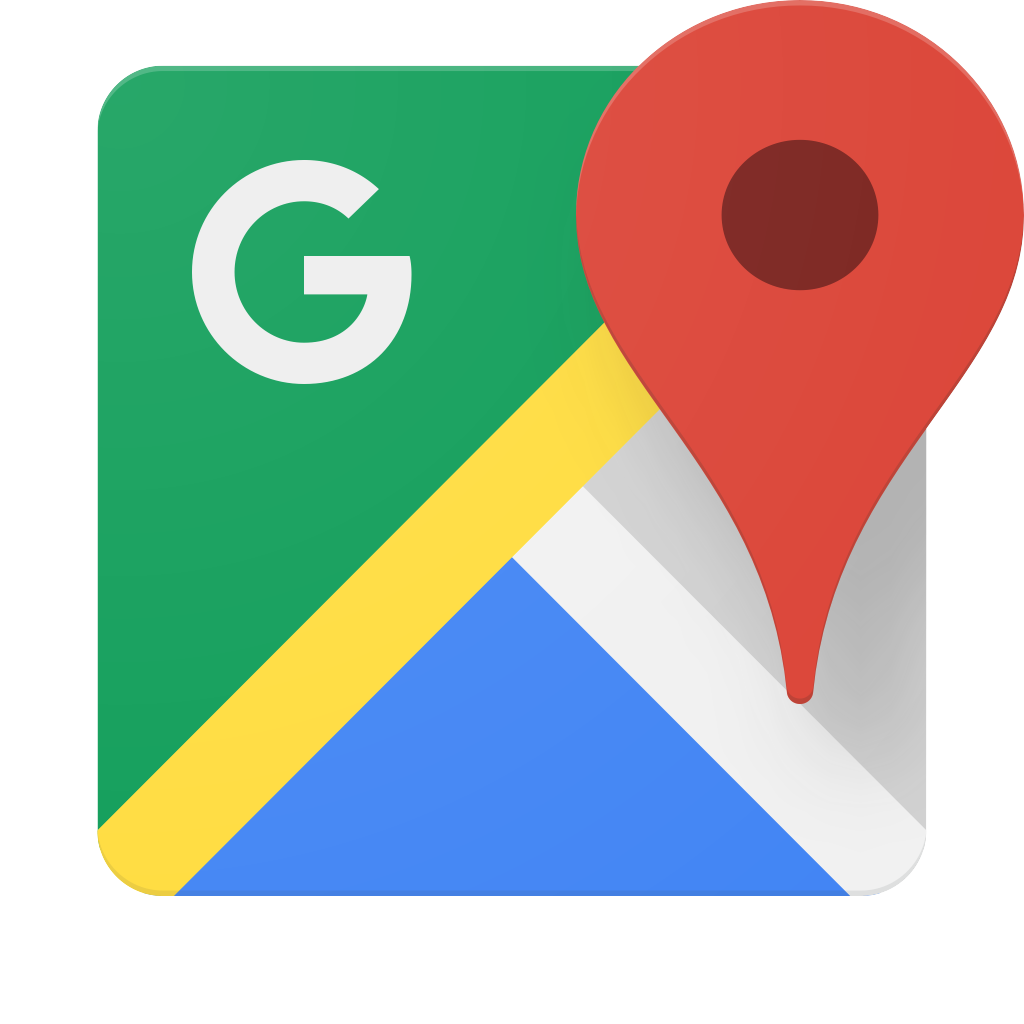 The reason why Google Maps is on every list of apps is that it is the most popular app. It has a very user-friendly interface and has information about every road, every region, country, and restaurant, that is out there.
Google Maps has maps of 220 countries and their territories. It is on the top of the list of apps because it is very helpful.
People can easily find out real-time traffic situations, while they are trying to reach the office in the early morning.
They can download different portions of Google Maps, for offline use as well.
There aren't many apps that offer transportation information for a user, but Google Maps does.
This app has a lot to offer its users, which is why when downloading apps, users should consider it.
Link: Here
Waze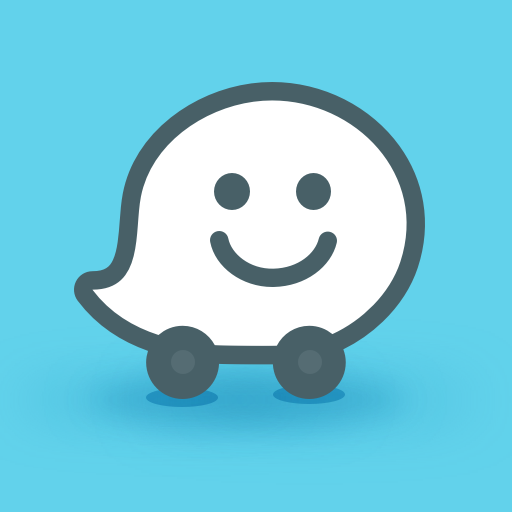 Among the GPS available on Android, this is a piece of crowd-sourced traffic information and map app.
It lets people know different things about their GPS, like accidents, constructions, and road closures.
Moreover, this is a unique app among Apps as it lets users share gas prices. People can connect this app to Facebook, in case they want to share their location with other people.
This is the second-best app, because it finds the best possible route for the user, considering the traffic situation they face.
This app considers which route would be more efficient for the user.
Like every this out there, there are some disadvantages to using this app. Firstly, the roadwork and obstructions on the road can clutter the map the person is using.
This can make the map confusing. This map updates the information regularly, which means this is one of those Apps, which drains the battery of a mobile phone, really quickly.
Users can also find this app among the Apps on tablets.
Link: Here
MapQuest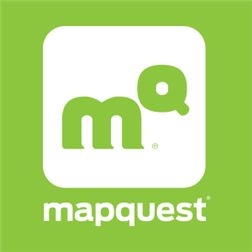 This is one of the original navigation apps, which were first available for desktops.
It is one of those that focus on maps and driving directions and even assists drivers with turn-by-turn navigation.
There are not many Apps that give traffic information nearby. This feature can be particularly helpful for people, who like to plan their trips.
These are not designed to tell users about gas prices, but this app can.
However, there are problems with this app as well. Like other Apps, this app needs money to survive on the Play Store. Thus, there are ads on this app, that some users might find annoying.
At times, customers have experienced that this app might give inaccurate directions.
Many apps are available in offline mode as well, but this app is not one of those.
Link: Here
MAPSMe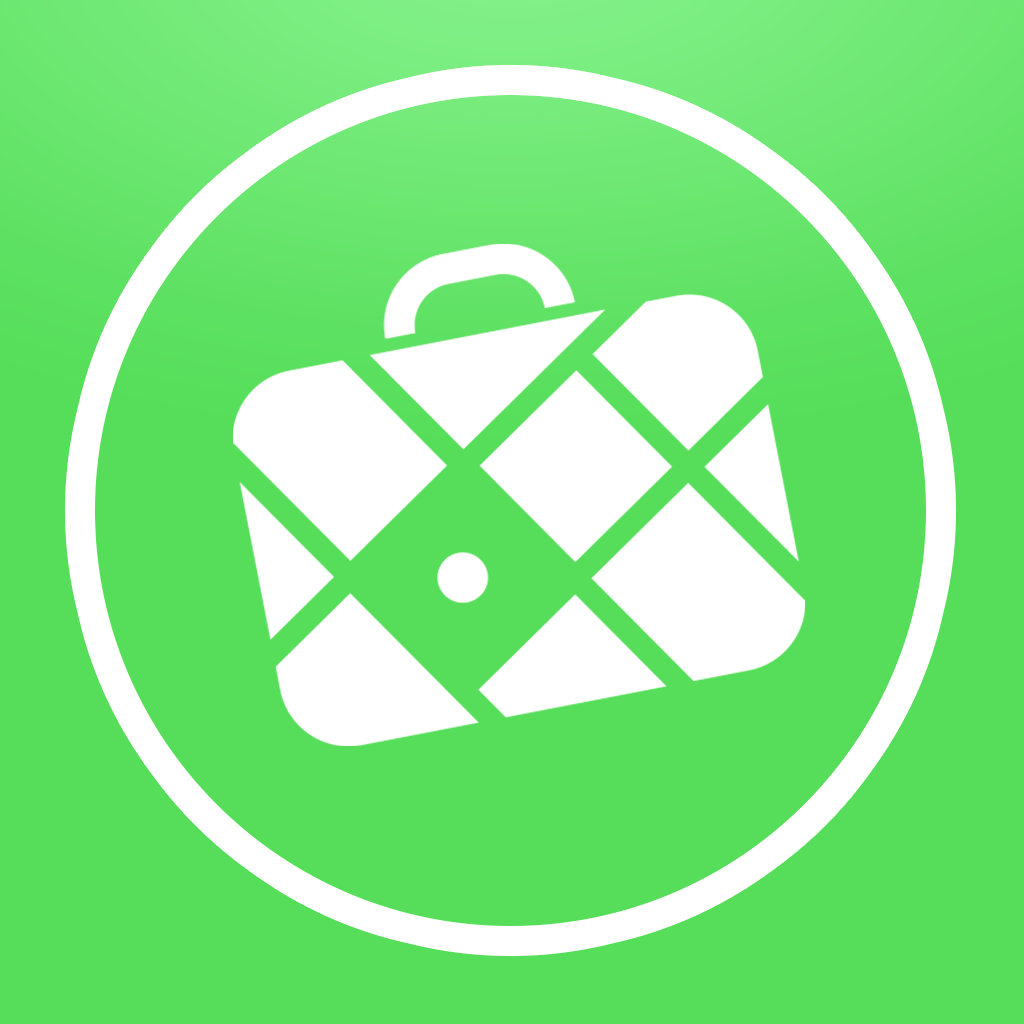 Those who like to travel a lot, especially to places that are not in their country, know the importance of it.
These can be helpful for tourists, who can't afford to hire a tour guide in a new country, or don't have any friends there.
Unlike other apps, this app comes with auto-follow mode and provides turn-by-turn directions on the road, and traffic data.
It has maps from all around the world and provides full functions that other apps do, like restaurant and ATM data.
When people are using this app, they can share their location with their friends or family.
It is a common disadvantage, that they eat a lot of battery. However, this app doesn't.
The only problem with this app is that the list of businesses is not updated on this app frequently. When people use it, then they want to know about the restaurants that opened near them or the roads that are under construction.
Link: Here
Scouts GPS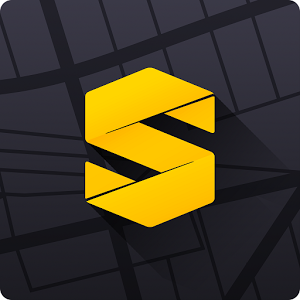 This is different from all the GPS Apps because it calls itself a social navigation app.
The app has very normal features, like turn-by-turn navigation and real-time traffic, that offers.
It offers users information about speed and traffic jams, which are very helpful.
This is one of those Apps that provides restaurant information to users, by showing them recommended restaurants by other users. By reading the reviews of other users on this app, this app is creating a chance for people to interact with others, and guide each other.
As compared to other Apps, a unique feature of this app is that it texts others to let them know, when the user is arriving at a specific location.
Some apps have a free version and a premium version. Even though the basic version of this is free, the advanced features are available at a cost.
Not all work worldwide and the problem with this one is that it works in the USA only. It can decrease the battery life if it is running in the background like all Apps do.
Moreover, there are safety and privacy concerns associated with this GPS app, but then that is a concern for all.
Safety and privacy issues can particularly arise in Apps because people share their location on Facebook, or with others.
Link: Here
Inroute Route Planner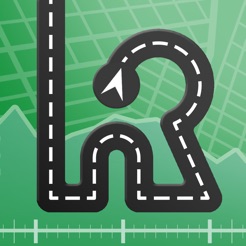 It gives them the chance to plot their course, depending on weather conditions.
If someone wants to go to more than one place, they can drop pins on the routes, and then plan their trip accordingly.
Like others, this one allows the user to search for hotels and gas stations, to give them more convenience.
However, like many other Apps, users have to buy features; the free trial period lasts for seven days.
This app is available for iOS, and when it is running in the background, like other Apps, it eats the battery.
Link: Here
Apple Maps
There are many GPS Apps in Apple, which assist users to reach their destination quickly. Apple Maps is one of those Apps and is also a rival of Google Maps.
It provides users with turn-by-turn navigation, like other Apps. Also, users can benefit from voice navigation and a 3D map view of buildings.
There are not many Apps, which offer users a virtual tour of their destination. However, users can use the Flyover tool on Apple Apps, and can easily use this feature.
Some users felt that business information wasn't accurate, along with exit directions, but that could be a network problem.
Link: Here
Navmii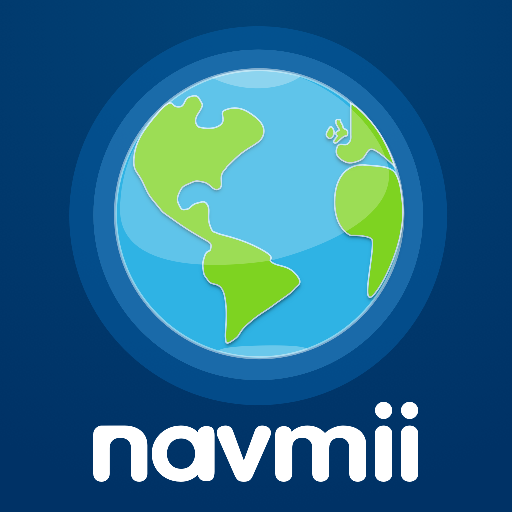 This is one out there, which has both offline and online capabilities. There are many regions listed in this app, which makes it more likely for a user to find their destination.
Like others, this app is free to use, but there are also in-app purchases if users want to use advanced features.
This app is voice-navigated, which makes it easier for users to drive, without continuously looking at the map. The menu of Navmii is easy to use.
However, unlike other apps, this app doesn't have good picture quality, which the app can improve on. It is also not as well known as other apps, which is why people don't download it frequently, compared to the others.
Link: Here
Komoot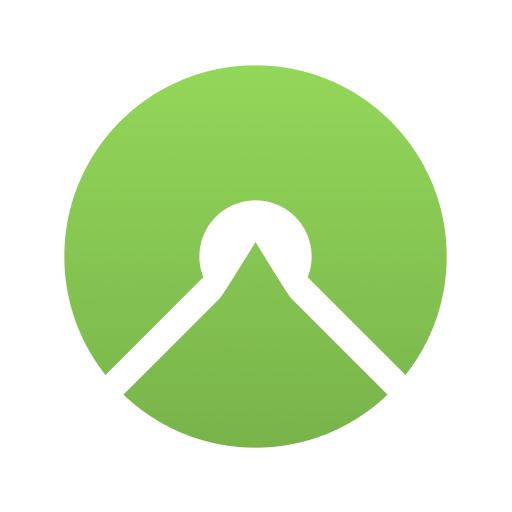 Most focus on off-road and on-road maps. However, Komoot is one of the best Apps, which provides users the chance to navigate those areas where they can cycle, hike, or go mountain biking.
However, even though the first regional map of this app is free, unlike others, there are maps for which the user has to pay.
For cyclists, these are important, because they like to explore different routes. If they have that can guide them to a path where they can cycle freely, then they would surely pay for it as well.
Users can even save their routes for offline use, and they will have access to important information, like gradient profiles.
One of the unique things about this app, unlike others, is that it tells the estimated time of travel, according to the rider's fitness profile.
The app has audio prompts, which eliminates the need for looking at the map over and over.
Unlike others, this app allows users to share their locations and routes with other people.
Link: Here
TomTom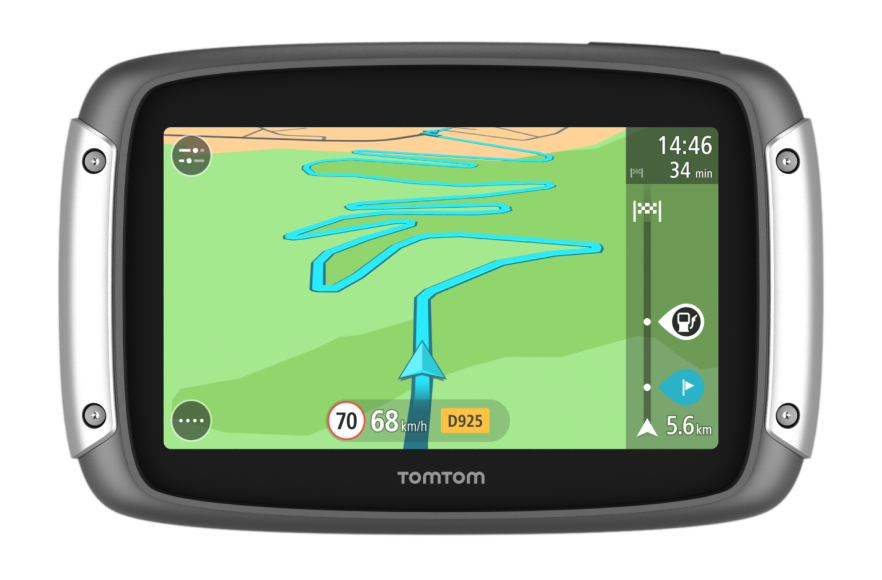 This is one of the best Apps, which is a well-known one as well. It provides the best route to riders, based on real-time traffic situations.
When users use it, they want to know about the best route they can take, to reach their destination in less time. This app provides them with this opportunity.
Even though others ask for money from users, when there are updates, this app doesn't. Users can even store offline maps, to use them when they don't have an internet connection.
They can utilize the feature of speed camera updates so that they don't get a ticket.
When users drive around, the app stores different points of interest for the user. While driving or even cycling, users can explore these areas of interest.
Unlike other apps, this app provides lane guidance as well. This feature helps the user get to their correct lane, in no time.
However, even though there are many free apps, users have to subscribe to use this GPS app. This app is free until the user has traveled 50 miles. The most prominent feature of this app is that it does the job well because it has been in the navigation business for a long time.
Link: Here
MotionX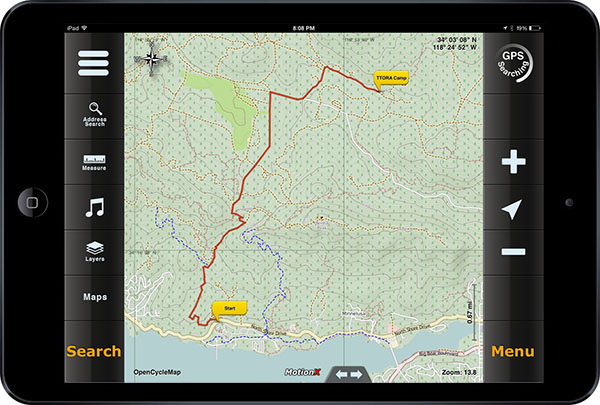 Some apps are to the point and don't offer much information. However, this GPS app does, and it is perfect for those who have to travel a long distance.
This is one of the best Apps, because it offers topographic maps as well, along with road maps. The app can be used offline and can save 500 personal waypoints.
Moreover, it comes with an integrated compass and is integrated with Wikipedia as well.
This app is included in the best list because it offers users the chance to Google their location, to find out where they are going.
Users can easily share their location information with others, to tell them where they are, and where they are going.
However, like others, this needs to be updated frequently. This app is not available for Android, but only for iOS.
Link: Here
Why Use GPS Apps?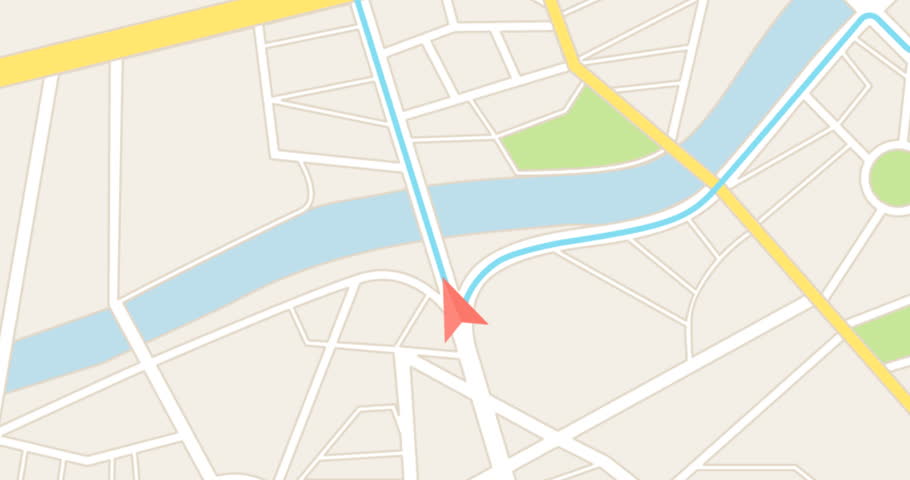 Even though paper apps are a thing of the past, people still use them. They feel comfortable reading routes and know how to best make use of a paper map.
They are particularly designed for those, who don't know how to use the latest technology, for their good.
However, they are important, because they provide important information. They tell the user where there is a traffic jam, or where a road is being constructed. If this important information is available to the user, then he can save a lot of time.
Moreover, it gives people the comfort to access route information, wherever they are. Not all need a perfect internet connection, as users have can use different and save maps on their smartphones, for offline use.
They are a perfect way for people to navigate new areas and roads, particularly the ones they are not familiar with. When people go to a new town or a new city, they don't always feel comfortable asking others for directions.
It comes in handy when all a person has is the home address of the person they want to meet. Even if they are not familiar with the area, there would tell them exactly where to go.
Conclusion
Every turn and every street is properly defined in these Apps so that the user doesn't have to face any problems.
Even if users have an active internet connection all the time, they should always save some relevant maps there.
This way, if they feel that there is a weak internet connection somewhere, they can easily access their offline map. Such a feature is helpful for the user, and also for those who don't have a GPS app on their device.
Why is my GPS signal always lost?
There are many reasons why a phone or tablet's GPS signal may not work properly, such as a failure to communicate with a satellite.
Other times, it may be because your location is inactive or because you are not using the best location method.
How do I fix my lost GPS signal?
To fix this GPS, you can use apps like GPS Status and Toolbox to clear your GPS data and start connecting to the satellite from scratch.
In the app, tap anywhere on the screen, then tap the menu icon and manage the A-GPS status. Tap Reset, then when done, go back to the A-GPS status menu and tap Download.
Can GPS work without the internet?
Yes. On both iOS and Android phones, any mapping app can track your location without the need for an internet connection.
A-GPS doesn't work without data service, but GPS radio can still recover directly from satellites if needed.
Why is my phone's GPS not working?
Location problems are often caused by weak GPS signals. … If you can't see the sky, you will have a weak GPS signal and your position on the map will not be correct.
Go to Settings > Location> and make sure the location is on. Go to Settings > Location> Sources mode and tap on High Accuracy.
Why does Google Maps keep saying that the GPS signal is lost?
If you lose the GPS signal when you lock the phone, it means that Google Maps will not work in the background.
Let Google Maps run in the background, depending on which phone you use.