Laptops are helpful to their users in almost every single thing, and they are being used for a lot of purposes such as working, studying as well as spending some of their free time in entertainment activities.
Do any of you guys ever think that what makes these laptops common among people?
Well, the portability level of these laptops is what makes it very common and very useful to people in that it can be carried easily anywhere, allowing the users to use this laptop anywhere and anytime they want.
Just like every other device, laptops are also offered at different prices according to the budget of the user and according to the needs and requirements as well so that the laptop you buy can satisfy you with your work.
Ya! Wanna Be An Expensive? 9 Most Expensive Laptops 2023 Ever
The time when people used to have big-size PC in their homes and offices has passed now because the passage of time has become more mobilized and so are these laptops that we use.
There are four major types of Laptops introduced until now, and each type of laptop is designed, manufactured, and introduced according to the needs and requirements of its targeted audience.
Four major types of laptops are:
Everyday Laptops
Lightweight Laptops
2 in 1 Laptop
Performance and Gaming Laptops
The price tags of these laptops vary according to their types, configuration, specifications, and most importantly Branding.
MSI GT83 TITAN-027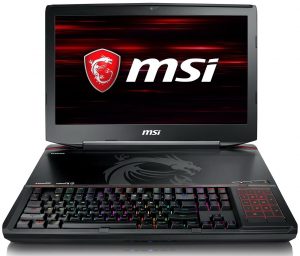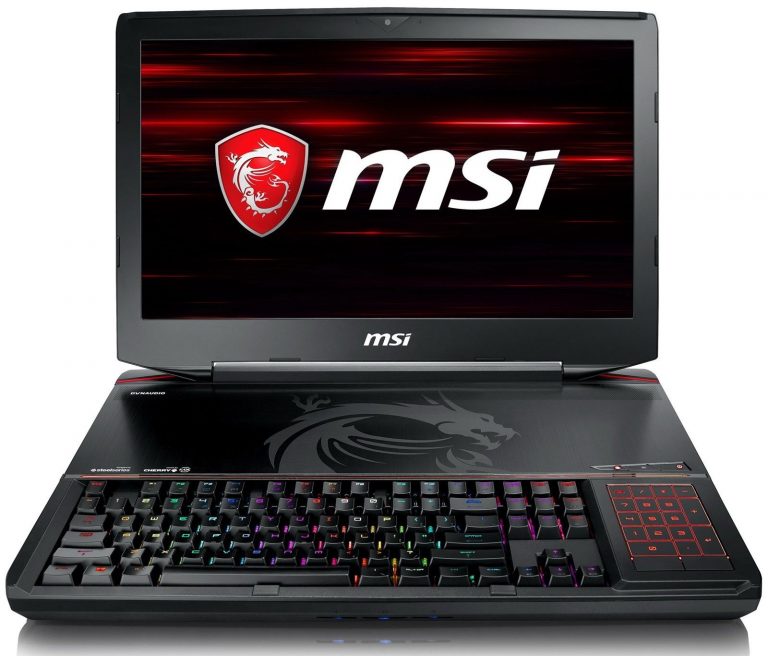 This laptop MSI GT83 TITAN-027 is the most expensive gaming laptop on this list. With this laptop, you can feel the ultimate freedom as it has the most powerful and advanced GPU which provides you with High-Resolution graphics with real-time motion effects. Image source: here
The MSI GT83 is powered by the latest technology with next-generation hardware, and it handles all of the load and programs which are necessary for gaming purposes.
When it comes to display and screen size in gaming, the MSI GT83 TITAN-027 offers an 18.7-inch display. The screen size is great for gaming lovers who can enjoy their game display which no other laptop offers like this one.
It is powered by i7-8850H which has a base frequency of 2.60 GHz. One of the well-known features of MSI gaming of having this processor is that it has a 6 MB smart cache.
ACER PREDATOR 17 X GX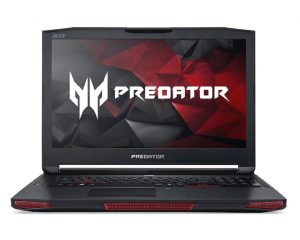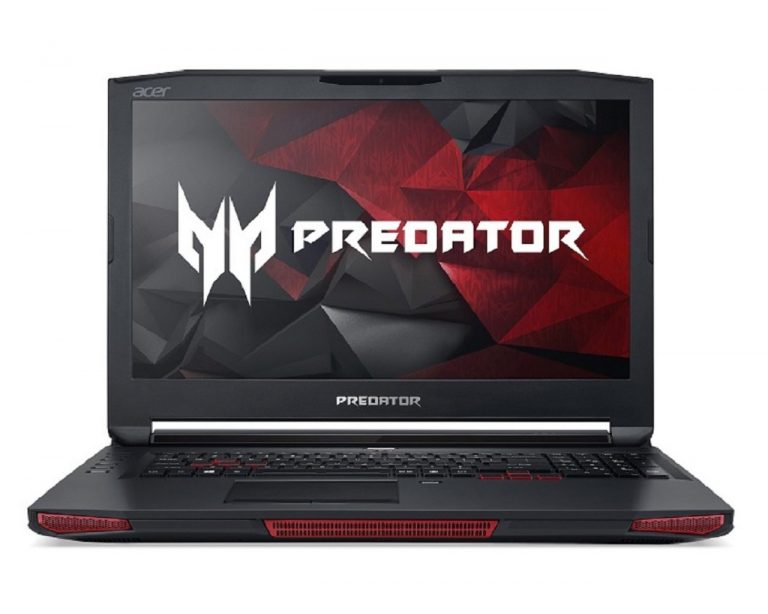 Acer is known for its True Harmony Premium fully efficient and master level High-performance cool sound system and the cooling system is loaded on this laptop.
It offers a well-performing 17.3-inch new Ultra HD widescreen (resolution 3840 x 2160). This laptop comes with a LED-backlit IPS display with NVIDIA G-SYNC efficient technology which offers you a dynamic and uninterrupted gaming session.
Acer has proven on building a quality and the fastest laptop with efficient image processing and video editing skills. This edition of Acer has the latest generation of i7-7820H, a broad range of up to 3.9 GHz processors which is equipped with a swift Turbo Boost.
MSI GE70 APACHE PRO-012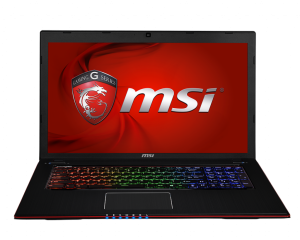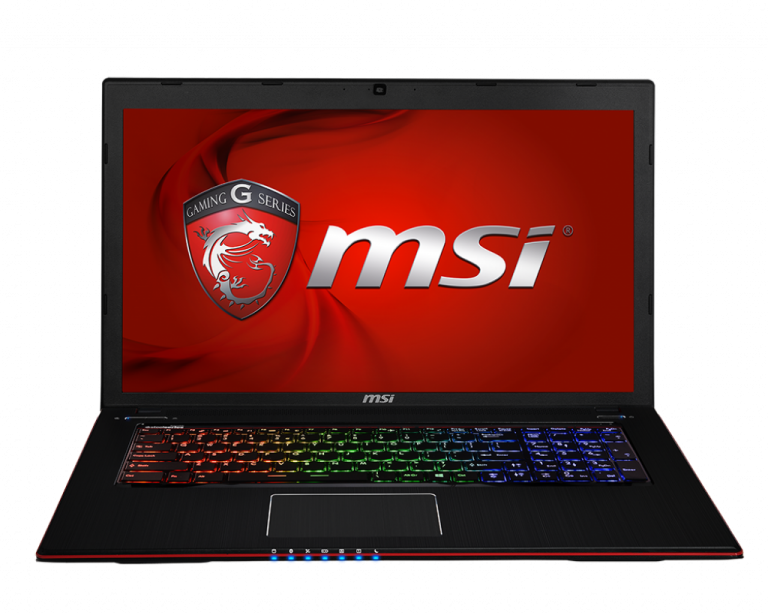 MSI GE70 Pro-012 is a laptop with a big screen of 17.3 inches and a high-quality gaming experience.
It has a Steel Series keyboard that is made for gaming and it gives a pleasant and comfortable feel. The keys are designed in a way to prevent slippage and are customizable for multi-colored LEDs.
The graphics card is NVIDIA GeForce GTX 860M which offers super quality graphics.
You also have the feature to record your gaming moments easily via XSplit Gamecaster, and also broadcasting and sharing them on YouTube, etc. A game network which is Killer E2200 is also provided for online entertainment and a faster system.
Apple MacBook Pro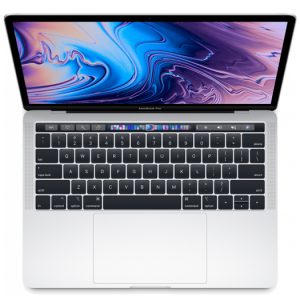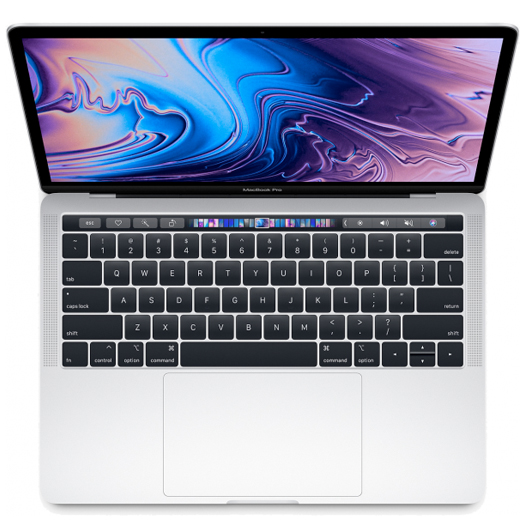 This is the third most expensive pick in our expensive laptops list. Being the most powerful, the Apple MacBook Pro is a great laptop, it is useful and efficient in function, it has 2560 x 1600 full native acute resolution which is present in a device at about 227 pixels per inch.
It has specialized 300 nits advanced level brightness measures that are a win-win situation for your sessions to serve all of your display perks and needs.
The laptop has a specialized 13.3 inches diagonally positioned panel with one of Apple's specialties i.e Retina Display which means a fantastic picture pixel, image prints, and LED-backlit display.
The MacBook comes to serve up with 8GB of 1866MHz advanced LPDDr3 onboard memory packs. This storage is enough for all of your requirements but if it isn't, it offers an additional total of 128GB PCIe-based exclusive available flash storage.
This device comes with an Intel Iris Graphics 6100.
HiDevolution Asus ROG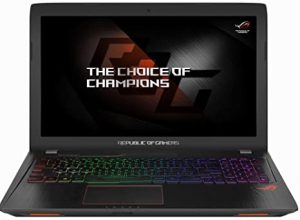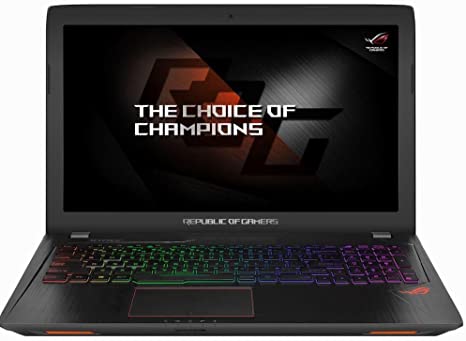 The HiDevolution series of ROG is a built-to-order (BTO) authorized ASUS laptop as this laptop features all the winning situations of your desires you can ever even think of.
This HiDevolution Asus ROG laptop upgrades under warranty. This version of a gaming laptop is no doubt of high quality, as it is customized and built along with some great and responsibly controlled quality checks to avoid any kind of defect on its arrival.
HiDevolution Asus ROG Zephyrus laptop includes the whole latest and stable level BIOS firmware. The drivers on this laptop are verily installed, burnt in clear stress study, and investigated for factors like temperature issues.
This laptop provides you with an efficient and fast boost-up that comes with the PCIe and velar SATA bases Solid State Drives. There is loaded the Gelid GC Extreme on the well-organized CPU plus GPU of this laptop to provide a much improved high-performance level to all the users.
You get a completely loaded and exceptional 15.6 inches HD screen panel by ASUS. And when it comes to the processor, you get an extremely powerful 7th Generation Intel Core i7 that is 2.8 GHz, fully equipped quad-core (i7-7700HQ including the Turbo to 3.8 GHz).
This laptop is equipped and loaded with the latest version of NVIDIA GeForce GTX 1080 Max-Q with 8 GB of GDDR5 memory.
Microsoft Surface Book 2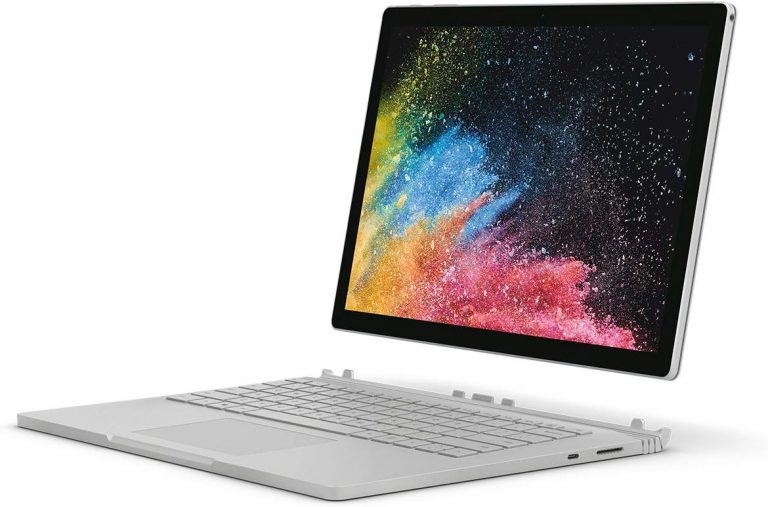 This laptop is considered the fastest Surface Book that contains 2x more power. This laptop is common and most often used as a tablet. The display screen of this Microsoft Surface Book 2 is exceptionally incredible in that it will take your video editing and Photoshop skills to another level.
This Microsoft Surface Book 2 offers impressively great and much-improved performance just because it includes the very well-known NVIDIA GeForce GTX 1050 discrete graphics processing unit with 2 GB of GDDR5 graphics memory.
Microsoft Surface Book 2 offers you 13.5 inches wide touch screen with a Vibrant Pixel Sense feature. And you get the powerful 8th Generation Intel Quad-Core i7 processor and including the Nvidia GTX 1050 graphics processing unit, what else does a laptop want?
Eluktronics P650RP6 VR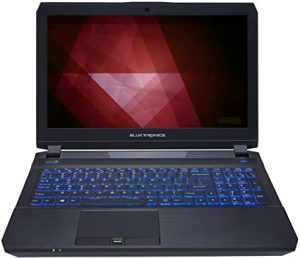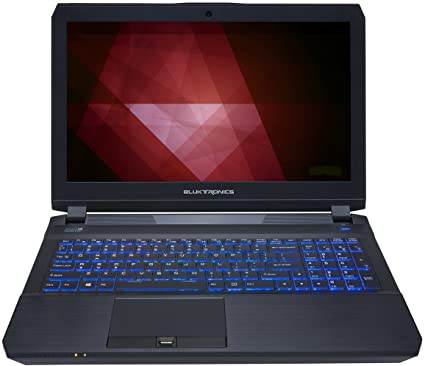 In this list of some of the most expensive laptop gaming, this Eluktronics P650RP6 VR is the only laptop that is slim yet verily powerful and loaded with a complete Virtual Reality technology gaming laptop.
It is a fully modified and very efficient quality check to make sure about the whole latest and stable level BIOS firmware installed on this laptop.
This Eluktronics P650RP6 VR performance is the new and refreshed version of the most bestselling laptops pro series and it is also considered the best gaming laptop in this price range.
P650RP6 VR-ready gaming laptop is powered by the basic NVIDIA Pascal-based well-organized architecture and this is very impressive.
This P650RP6 VR-ready gaming laptop from Eluktronics offers you a full 15.6 inches of exceptionally detailed HD panel with an efficient and well-working IPS term EDP essential Anti Glare feature. This display features up to 1920 x 1080 max resolution.
It is powered by the competent 6th Generation Intel Core i7 – 6700HQ from the series of Quad-Core of about 2.6 GHz to 3.5 GHz fully loaded with Turbo Boost. You get a massive, fast, and powerful RAM of 64 GB DDR4 with about 2133MHz.
There is no doubt that this laptop is providing you with an all-win aspect because when it comes to graphics, this P650RP6 VR-ready gaming laptop is loaded and powered by the NVIDIA GeForce GTX 1080 graphics processing unit which provides you exceptional performance for an uninterrupted gaming experience.
Gigabyte Aero 15X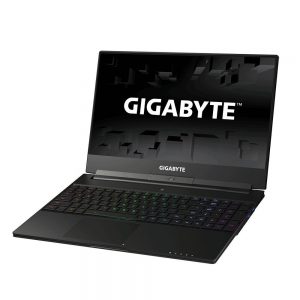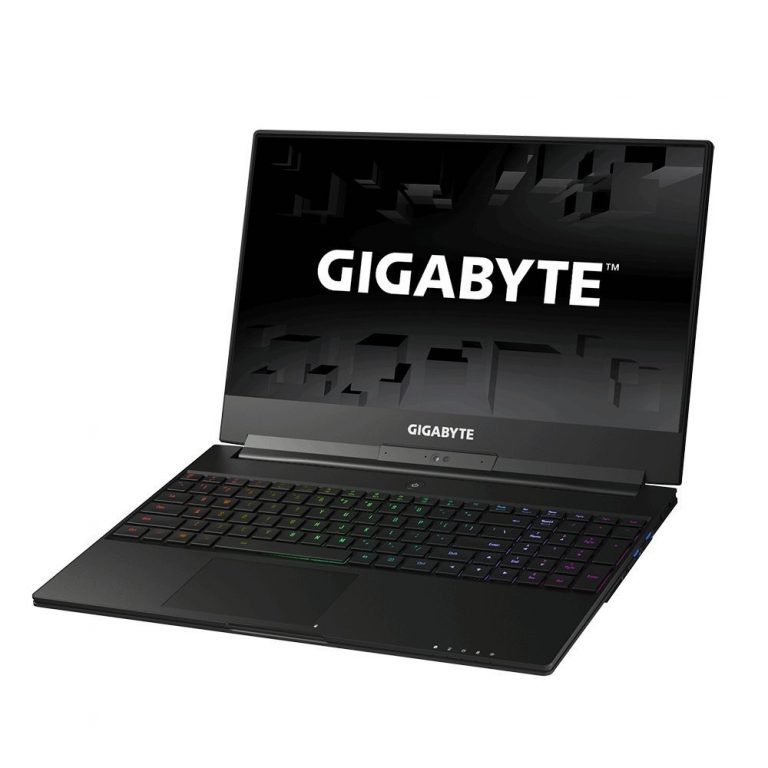 This laptop stands at the seventh position in this list of some of the most expensive laptops for college. Gigabyte Aero 15x is fully loaded with great and high-quality customization.
All the hardcore level gamers I have great news for you regarding this laptop here, with the extended 94Wh battery life, you can easily now possess an assorted over the full top-level superior performance.
This laptop includes the greatly beneficial FHD level IPS display panel that is loaded with the swift 144 Hz main refresh rate feature.
This higher level of main refresh rate is 144 Hz in this Gigabyte Also 15x laptop is not just for significant victory, but it is designed to provide all the users of this laptop with an impressively smooth visual-based sensation.
You get an impressive 15.6 inches wide, sleek, thin bezel loaded with an Ultra High Definition Advanced RGB 100% Pantone X-Rite display panel on this Gigabyte Aero 15x which features up to 3840 x 2160 max resolution, as well as the display of this laptop, comes with an efficient IPS anti-glare feature display loaded for all versions of LCD.
HP Omen 17t VR Ready
This is the last most expensive laptop cooling fan on this list of ours. Just by knowing the name of the manufacturer/company of this laptop you can yourself imagine that this would be without any doubt one of the best laptops out there. AmazeInvent
HP Omen 17t VR Ready gaming laptop has an incredible look including some impressively powerful features that offer you an exceptional gaming experience.
This laptop offers you a full and big screen of 17.3 inches display that supports a max resolution of up to 3840 x 2160 pixels. The screen of this laptop provides you with a great colorful display and the screen of this laptop is anti-reflection.
The battery life of this laptop is 86watt-hour which is calculated to last around 3 hours of continuous usage. I think that the battery life is just okay and enough for a laptop that comes with a large screen of 17 inches.
HP Omen 17t VR Ready Gaming Laptop is powered by the Intel Core i7 – 7700HQ (7th Generation) Quad-Core processor with 6MB of Cache (2.8 GHz to 3.8 GHz).
In addition to that, you get an impressive 32 GB of DDR4 2400MHz RAM as well as Intel 512 GB of NVMe Solid State Drive (SSD) storage and 1 TB of Hard Disk Drive (HDD) storage.