In a world full of colors, there are times when you want to Print black and white On Mac?.
Your document or photo does not have to be black or white to print this way. As long as it's connected to a wired or wireless printer, you can print from your Mac in black and white.
If you often think of doing this, make a preset for colorless printing. When problems occur, fix them on Mac, and you'll be back to printing soon.
You don't need any distinctive software to print black and white papers in Mac. However, whether the printing in black & white is available on your Mac, depends on the printer you are using.
First, you need to make sure that your printer actually supports Black and White printing. If it does, then follow the steps given below, to print your documents.
How To Print Black And White On Mac?
Open the document that you want to print
Make sure that the document is opened in an appropriate program, like Microsoft Word
When you press Print from the options, you will be taken to the Print Options Window
Click on Show Details, if there is such an option available
It will reveal to the user, more options about the printing process
Continue to the next step, which is finding a toggle on the Print Options Window
It is available, then just check that toggle, and you will be able to print that document
However, if the toggle is not available, then click on the non-labeled Application drop menu
Choose the printer settings option, and choose the name of your printer
Select the copies you want to make
There are options in the same window for choosing the color, one wants to print in.
These are very simple steps, and if you don't want to set them every time, then you can just save the current settings from the same window, you choose the printing options.
Why choose Black and White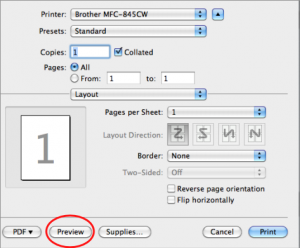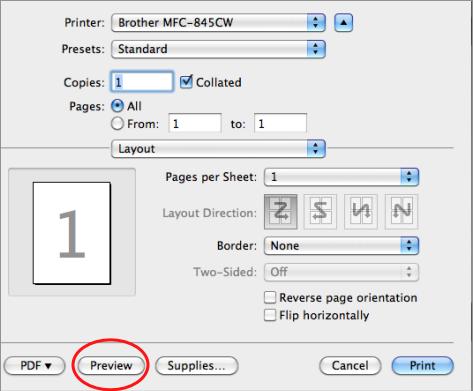 When people print their documents in black and white color, then that makes those documents look very professional.
A black and white printing option can boost the contrast of documents, and reduce the amount of color ink used during the printing process. This means that you don't have to spend much money on printing ink, and you can easily print as many documents as possible.
If someone wants to have color options on for printing purposes, then they might be printed for a presentation, where certain things have to be highlighted. However, colored printing is rarely used for both academic and professional services.
Troubleshooting
If you know that your printer has a black and white option, but it won't show on the printing options, then there are two things you can do. First, you can troubleshoot and try to re-add the printer from printer options. The printer options can be seen in system preferences.
Re-set the printing system from your MacOS, as this will simply delete the printer and then you can re-add it. However, if the problem still persists, then it means you need to download drivers or update the ones that already exist on Mac.
At times, users are not very considerate towards printing drivers, and even if they see an update alert, they completely ignore it. Updates are necessary for applications because they constantly improve the applications that we need.
If your printer doesn't support B&W printing, then you can't force it to print in those colors. Before buying a printer, make sure you consider the following things.
Image Quality
If you are in the habit of printing images, more than you print text, then you need a printer that has good image quality.
A printer that produces 1200dpi print resolution, would be perfect for fine art photography. There are different resolution modes of printers, and a user should always assess his needs before buying one.
Image quality also depends on ink density. If the ink density is good, then an image or text would be rich, and deep.There are different ink density printers, and the user should buy one that can give high or good ink density.
Size & Speed
The size of the printer depends on the image or text size that you want. If you own a 17-inch wide printer, but you need more space, then you can buy a 24 inch one. However, make sure that you need a 24-inch printer for everyday use, or it will be of no use to you.
The speed of printer matters, because if you need to print a lot of documents on a daily basis, and the printer is slow, then that would be bad for use.
Get a printer that can print several documents in no time, so that your everyday printing needs are met. While doing this, make sure that the resolution of the printer stays the same, even if it prints at a quick speed.
Don't compromise quality for speed, because if you can't read the text or see the images clearly, then what is the point of having a fast printer?
Paper Thickness
Another thing you need to look for, when buying a printer, is the media thickness that your printer can handle.
If you want to put in thicker papers, because you have a business of printing posters, then you need to buy a printer accordingly. Also, consider the ease of use; buy a printer that prints with just a few buttons.
The old printers need the user to learn a couple of things, and the printing process takes too long for the user. At times, people focus so much on the specifications and features of a printer, then they forget to check if it is usable or not.
For example, the things that a user should see is whether it loads or unloads a media easily or not if the control panel is easy to navigate and the availability of drivers.
Make sure the setup is easy to use, and the software of the printer gives control to the user. If the user can just hit Print and then walk away, then that would be a really good printer.
Why is my Mac printing in black and white?
Select "Paper Type / Quality" from the list.
Click the small triangle next to the Color Options area, and select the "Gray Scale" from the "Color" menu.
Click the "Presets" menu near the top of the dialog box, and select "Save" if you want your printer to use black and white as the default preset.
Why isn't my Mac printing in color?
Open the Print dialog box (click "Show Details" for all options/settings).
Click "Preview" (center of the box) and scroll down to "Quality" in the drop-down menu.
Change the "Gray Scale" to Auto or Full "Color" Make sure you're releasing your document on a color printer.
Why is my HP printer printing only in black and white?
Open your printer driver's Properties dialog (see above) and look for a color option that uses only black. Uncheck it or select an option that enables color.
Some color printers have different resolutions for color and black and white (usually higher resolution in black and white).
How do I turn off the Gray Scale on Mac?
Grayscale on your display? If so, check the preferred pane. There is a checkbox for grayscale. Just check it out.