(Last Updated On: March 18, 2020)
There have been many pieces of research, many debates on this particular topic that whether a person can update and change the Graphics Processing Unit on a laptop or not. Let's Upgrade A Graphics Card In A Laptop.
Well, if you surf the internet for this question then mostly you would get to know that many researchers deny this upgrading process by saying that it is not possible to change the graphics card on a laptop.
You, your friends and many people may not know this fact, but you can indeed upgrade and change the graphics cards in your laptop and believe me, it is not even a hard job to do.
This is a secret that only a few people that are involved in the PC gaming community know of this fact that you actually can upgrade your graphics card in a laptop into a greater and much powerful GPU.
Before we start with the actual procedure, let me tell you some facts and figures that you should consider before starting the procedure of changing the graphics card in a laptop.
First of all, temper your expectation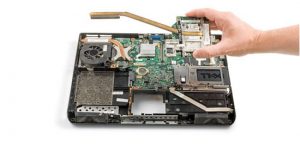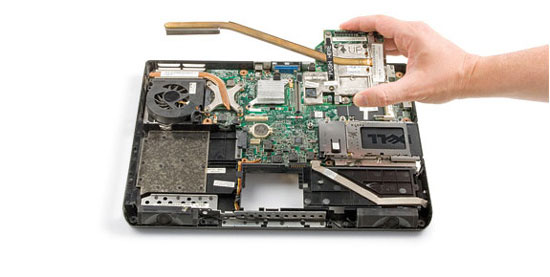 There are many people who get very excited at first just after they get to know this fact. If you also are getting excited that you will get another few years out of this thin and light gaming laptop of yours just by upgrading the GPU on it, then take down these expectations off your mind.
Just because these upgrades are usually possible only for some big laptops made by only some particular manufactures. Clevo is the most common and one of those manufactures whose laptops have the most possible chances for the GPU upgrades.
Euroco P150EM
Euroco P150EM is the laptop that many of the few people have used in their tests to upgrade the GPU procedure.
This laptop is generally known as the Clevo P150EM, inside of this laptop is an Ivy Bridge quad-core Core i7 – 3740QM, 8 GB of DDR3 RAM memory and a Seagate Hybrid Solid State Drive along with an Nvidia GeForce 675MX.
I will try my best to share with you guys a procedure that you can perform and apply on most of the laptops as well.
The Actual and Genuine Upgrade
When you will get to know about the physical part of this upgrade procedure, you will see that it is fairly straightforward. Like every other procedure, there are some things that you should check off and consider before you continue with the procedure.
First of all, you should browse the VGA showroom of Eurocom in order to see whether the company is selling an alternate Graphics Processing Unit for your laptop or not.
As you guys know that Eurocom supports the units from Clevo in addition to Alienware units. Suppose that you possibly find an alternate Graphics Processing Unit for your particular laptop, I recommend you to read the fine print first.
It is possible that you may need a certain level of BIOS on the laptop for this procedure to work, as well as it is possible that you may need a certain level of power brick too. AmazeInvent for more information you need.
What About The Central Processing Unit (CPU) In A Laptop?
Well, if you see that much to the agitation of Intel, there are a lot of gamers that I have seen who don't really need to stay with the fastest CPU if the only thing they want to do is play games and not much of anything else.
If you guys are concerned about the battery life of the laptop, or if you guys do a lot of video editing or video encoding then yes, you guys might need the latest, greatest, and one of the most powerful CPU in the market right now.
Graphics Processing Unit Matters Massively In Terms of Gaming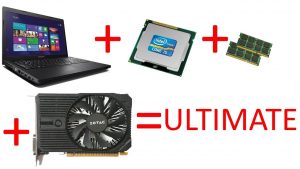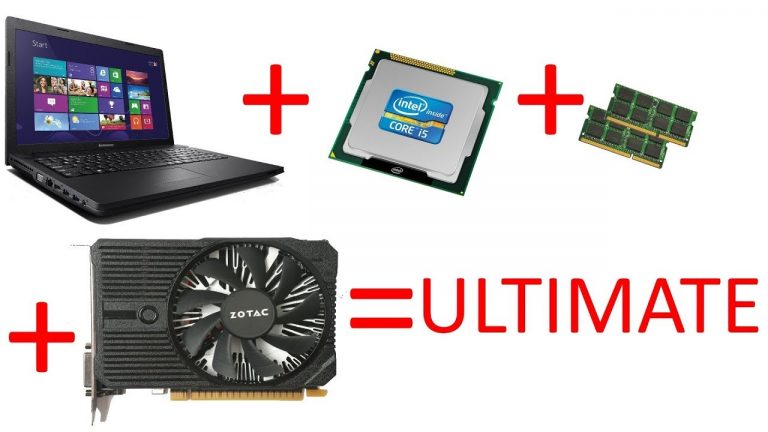 As for the laptop that I mentioned before has the Nvidia GeForce GTX 675MX as its GPU. I won't say the same for this GPU but it is good. GPUs are actually designed and integrated in order to enhance gaming performance on a particular laptop.
Greater the GPU, greater the performance and gaming experience of that laptop.
This is why whenever a person is having issues with the gaming performance or gaming experiences such as encountering some lags or the game is just not running as smooth as you want, people think of upgrading their graphics processing unit on the particular device they do gaming on.
Let's get onto the procedure now.
Upgrading the GPU on your Laptop
Follow the steps mentioned below as they are described:
STEP 1: Shutdown your laptop completely. Disconnect the power cable and then remove the battery pack. Also, remove any connected external devices.
STEP 2: Use a small flathead screwdriver and open up the laptop as far as it will go.
STEP 3: Locate and remove the Philips head screws that are securing the keyboard to your laptop frame. Lift your keyboard and place and turn it over. Disconnect the ribbon connector of a keyboard from the logic board of your laptop and then you will be able to remove the keyboard entirely.
STEP 4: Disconnect the LCD video ribbon connector from the video card.
STEP 5: Then you will have to remove the retaining screws that are securing the heat sink of your laptop to the logic board. Lift the heated skin carefully and put it aside.
STEP 6: Remove the four screws that are securing the video card to the logic board of your laptop and then lift up the old logic card out of your laptop and place it aside.
STEP 7: Place and install the new video card by placing it in the video card compartment in your laptop and then replace and fit the four retaining screws that secure the video card on your laptop.
STEP 8: Reassemble the laptop completely and carefully just the way you disassembled it in order to completely install the Graphics Processing Unit on your laptop.
STEP 9: Insert the DVD disc that came with the new video card you bought and then follow the on-screen instructions in order to install the video card drivers on your laptop and make that new graphics card work.
This was the procedure to upgrade the GPU on your laptop. I hope that this procedure helps you just the way it did to my friends. Official support: Here