If you are looking for an easy learning system for your classroom, consider Google Classroom.
As Google explains, "Classroom is a free web service for schools, nonprofits, and everyone with a personal Google Account.
The classroom makes it easy for learners and teachers – to connect inside and outside schools.
This free platform makes it easy to work with students throughout the process of storing files, getting paperless, and learning. To use Google Classroom you need to know:
Many middle school elective teachers are looking for particular tools and some resources that can help them save ties and make their lives much easier than ever before.
There are a lot of times when a large portion of your class time is consumed just by the process of collecting the work done by students and in making sure that students are aware of all the upcoming assignments.
The administration, and sometimes the teachers as well of the schools around us, fall for the hype around digitizing the classrooms and try to adopt the new tech tools so that it would make them help in their work in a much faster way.
The key here is to take up something which makes teaching even easier without a lot of work to do – which is exactly what this offers to you.
It is designed to simplify the classroom workflows by allowing the teachers to replicate classroom actions and activities on an online platform in a much faster and effective manner.
Despite all the bells and whistles, just like every other software or tool, it may or may not suit your needs.
I know that many people are new to Google Classroom, you guys are pretty lucky because in this article of mine.
You guys will be provided with everything that you need to know about it before you get started.
What is Google Classroom?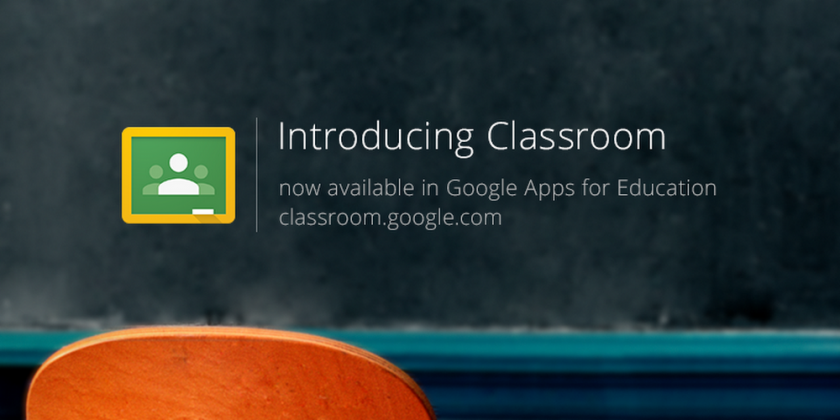 It is a web-based platform that lets the teachers create online classrooms where they can distribute, collect, and manage classwork.
It also allows the teachers to communicate and they work together with students and their guardians.
This one is a free web service, which is developed by Google for schools, which aims to simplify creating, distributing, and grading assignments in a paperless way.
The main purpose of Google Classroom is to streamline the process of sharing files between the teachers and students.
It combines Google Drive for assignment creation and distribution, Google Docs, Sheets and Slides for writing, Gmail for communication, and Google Calendar for the schedule.
The students can invite to join a class through a private code, or which is automatically imported from a school domain.
Each of the class creates a separate folder in the respective user's Drive, where the students can submit their work to be sequenced through grading by a teacher.
Mobile apps are available for iOS as well as Android devices, which let the users take photos and attach to assignments, share files from other apps, and access the information offline.
The teachers can monitor the progress of every student, and after being graded, the teacher can return their work along with some comments or remarks.
The actual purpose of this Google Classroom is to facilitate paperless communication between the teacher and the student and streamline the workflow of education.
It allows all the teachers to produce classes, post some assignments, organize the folders, and view all the work in real-time.
As I have described earlier that all the students can begin their work with just a single click, by viewing the assignment that is posted by the teacher and then opening a Google Doc.
Whenever a student does this, the teacher who created the class has a real-time view of the progress of that student and he/she can also offer feedback along the way.
All the students have their folder for Google Drive that allows them and the teachers as will perpetual access to the previous work done, and the educators can also assign grades within this Classroom as well.
One of the very best features of this Google Classroom is that it is fully integrated with all the other applications from Google.
This means that the student and the teacher can share information right away instead of going through some hurdles to submit the work that you have done.
All of this simplifies certain functionalities and features in apps as well.
For example, the Google Docs app would no longer require the use of the nefarious "Doctopus" function to create some duplicate copies for the students.
In case if you guys still didn't understand, let me summarize it for you.
IT offers a one single stop platform for facilitating the digital production, workflow, and communication between teachers and their students.
Just like all the other great applications from Google, this one is also available for free to all the schools out there, it has no advertisements, and it never uses the content by teachers or students in between them for some advertising and all.
What does Google Classroom do?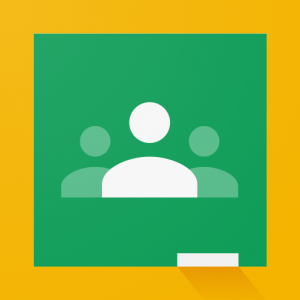 Following is mentioned that what this Google Classroom does for you:
Distribute resources
It can have used as a platform to share the study materials and other related documents with your students.
It allows the teachers to share files from their computer, YouTube videos, Google Drive links, or any other relevant URLs.
As this is stored online, students can access it from anywhere all around the world, and even on their mobile devices.
How To Manage your assignments in Google Classroom?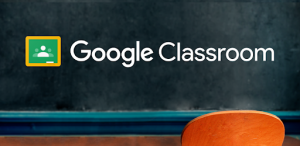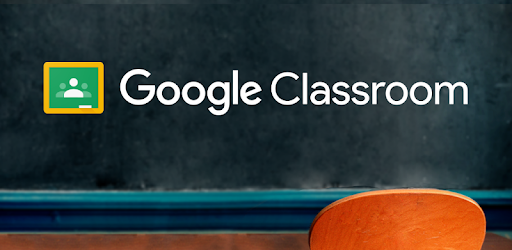 It allows the teachers to create, distribute, collect, and grade assignments right within the platform.
That is not all, you will able to do many other things such as:
You can add helpful links along with assignments
Set different permission levels for the documents which you distribute along with the assignments
You can reuse the same assignment again
You can also set up due dates using the Google Calendar integration
It allows you to schedule the assignments for a later date
This feature called the Assignments is a pretty great way to collect the work done by students and then provide them with feedback and grades respectively.
Whenever a person creates an assignment, he/she can provide specific instructions regarding that particular assignment.
All students will have until a particular time on the selected date to submit their work for that assignment that was made.
I know what you're thinking, that what if a student submits his work late, right?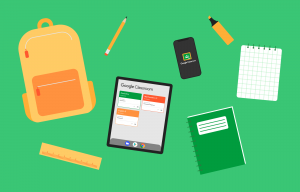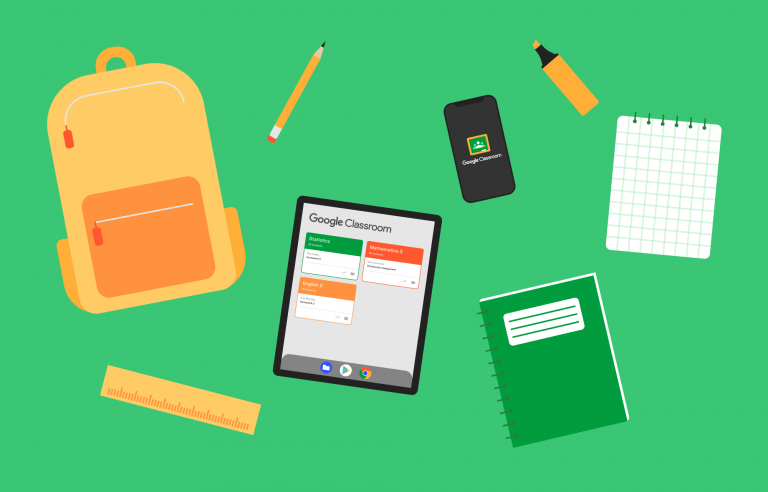 Well, in this case, it will surely accept the assignment, but it will indicate to the teacher that this assignment was submitted late.
One of the best features of this option is that the creator of the assignment can add files to it.
Suppose you have created an assignment, you can add a file from your computer storage, from Google Drive, a video from YouTube, or a link to any website that you want your students to have access to.
Remember that all students can submit any kind of file to the Classroom, not only Google Docs.
The students don't need to submit their completed work as files to you, you can also just open them directly from the Classroom and even grade them right there.
Another thing to remember is that you will be able to open up the files that are submitted to your Classroom only until your computer is having access to an Internet connection and the software that is required to open up the file for you.
Make announcements
The teachers can also make announcements through this application. This will automatically be emailed to all of the students in the class.
The students will also be able to view it in the respective Classroom's Stream tab. The Stream tab of this application is almost the same as the Facebook newsfeed.
It also allows the teachers to schedule their announcements, post, or an assignment which will appear in their student's Stream tab.
Store classroom materials
When you sign up for Google Classroom, it will automatically create a Google Drive folder which is called Classroom.
Then, as you create a new class, a new subfolder also gets created by it. All of the assignments which you distribute will automatically be stored in these subfolders.
You can also share your Google Drive folders as well as files with your students by just pasting the link in the 'About' tab or by adding it to an assignment/question /announcement.
Summaries for guardians
This also allows the teachers to send feedback to the guardians about the performance of the students.
This feedbacks will be sent through emails. It includes details such as missing work, class activity, and upcoming work.
Pro Tip:
When you are creating documents for your students, It will be much better for you to use the Google Apps for that, such as the Google Docs app and Google Sheets, rather than using any of the third-party applications, such as Microsoft Word or Excel.
The reason behind this is that Google applications are completely integrated with this application, as for the third-party applications you will have to go through a lot of stuff, such as downloading, converting, and then re-uploading the documents.
Whenever a student of yours will open a Google Doc to work on, all the changes done will be automatically saved in the document on Google Drive, which you can grade after it is completed, without even needing to download it or re-uploading the document.
Common Problem
If you guys still use paper for materials and your assignments more often, then you should probably consider that it is offering an easy to use, entry-level step to make your class more digital than ever before.
Just like most of its products, it is known that Google makes every attempt to provide a self intuitive and user-friendly experience to its entire user community across the globe.
If anyone of you guys already makes use of paperless methods for your students, then this service will streamline all your workflow with its peerless integration with all its other applications.
It is not only this that it helps with the student organization by putting all the assignments and works in a particular single place, but what more is that it helps all the teachers as well.
Making, copying, assigning, supervising, collecting, grading, recording, and then returning the work to students is a kind of process that requires a great amount of time and steps.
But this application simplifies each and everything, including these tasks by combining, eliminating, or just by organizing them.
There is no single doubt about the fact that it will save time and trouble for all the teachers out there in grading the work of their students.
In case you're thinking, it is not a production tool actually, but rather a management tool it is you can say, so it just requires all the users of it to learn how to post any kind of information and documents and how to locate the information that you want on it.
If you guys are pretty familiar with the usage of other Google applications such as Google Docs or Google Spreadsheets, then let me tell you that you guys are all set to get started with this Classroom.
And to all the new people, don't you guys worry for even a moment, because I have already mentioned at the beginning of this article that you will find everything that you want to know about this stuff in this article of mine.
It is as well designed and introduced for all the teachers and students out there so they can share their ideas and resources.
All of them can participate together in an online Classroom discussion and each and everyone can post some links to some great informative resources in between discussions or any other sharing mechanism.
How To Use Google Classroom?
Google is entering a competitive market ripe that is already very competitive with these services of Google Classroom with some pretty effective management systems.
There is no doubt about the fact that this is where it has the most leverage, the not to be faulted integration with its very own personal applications.
It probably allows exceptionally and impressively easy access for all the students and teachers to the work of one another, and it also reduces many of the steps that were pretty necessary to do before sharing information in between.
While other systems such as Schoology and Edmodo integrate Google application into their systems very effectively, it needs some extra steps are done, which means some extra clicks and extra complications.
Another great advantage of these services is that all the products that are created with the help of Google apps are designed especially for sharing purposes.
And this sharing process might take place even more easily in this application rather than done on other management software systems that are considered as "Closed systems".
There are surely some perks that it might be lacking in that the teachers have come to enjoy with various systems, such as the Schoology that has consistently without any break has increased and enhanced its features for the last several years.
Other systems out there allow all the teachers to create assessments right in the system itself, or they just more conveniently allow the usage of some non-Google tools for communication and resources as well.
How Can Teachers Sign-up For Google Classroom?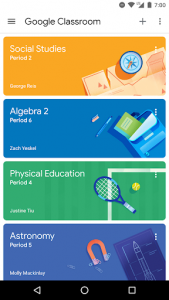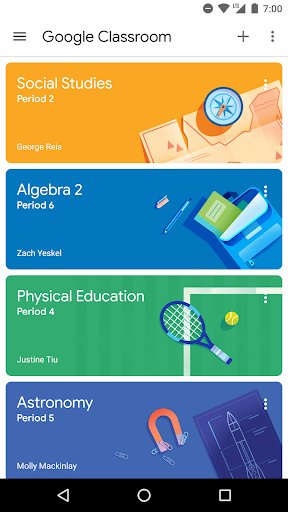 To use this application at a school with your students, your school must be signed up for a free G Suite Education account. If your school already has an account, it may look like this [email protected].
But, if you are just an educator who conducts out of school courses, you can also sign up by creating your account which may look like this ([email protected]) A G Suite for Education account is not compulsory in such cases.
In either of these ways, you can sign up for Google Classroom by visiting classroom.google.com.
How does Google Classroom relate to G Site for Education?
Well, Google Classroom is a learning management system that forms a part of the G Suite for Education platform.
It is fully incorporated with other G Suite applications such as Docs, Slides, Drive, etc.
What are the requirements or specifications for using Google Classroom?
Some of the major highlights are:
This requires an active internet connection to work on it.
All of the data is stored on your Google Drive, the local servers are not needed.
Its apps are available on both Android as well as iOS devices.
How To Get Started with Google Classroom?
As similar to all other applications from Google, you will need a Google account to get started and use it.
But there is a slight difference here, and it is that not just any Google account will do the job for you, for Google Classroom you will need a Google Apps for Education account.
This one is a different account than the standard one. Follow the steps I have mentioned below to set one up for you.
Open up a web browser and search classroom.google.com. You will have to sign in with a Google account there.
If you will use a standard Google account, you will get a message saying "Sorry! The classroom is only available for Google Apps for Education Users at this time." Click on the button that says Get Started with Apps.
On the page of Google Apps for Education, you can read everything about the service, or just skip the read and click on the button that says Get Apps Today, it is situated on the top right.
Fill out the form with the required information and then click on Next.
Most likely the schools have a website of their own, if yours have one then you will want to use that. Click on the option that says Use a Domain Name I have Already Purchased and then type in the domain. Click on Next.
Type the username and password that you want to use.
Type in the requested text shown in the picture there on the window to prove that you are not a robot. Check all the Read and Agree to box, and then click on Accept and Signup button.
Google will create your account successfully and it will log into the admin portal.
From the admin portal, you will have to verify the domain that you entered for yourself, this means that you will have to prove that you own that domain.
Visit more: AmazeInvent
Suppose that you are using the domain of your school then you will be needing help from your webmaster on this step.
I know what you guys are thinking, that what if you don't have a domain that you can use in Step 5, right? In this case, you will have to purchase your own through Google.
If you choose the buying option, it will lead you through the purchasing process. Remember that you will need a credit card to charge the domain fee.
Pricing
There are no charges, It is all free for all the schools out there that are using G Suite for Education.
Though, some of the integrations and add-ons features for the Classroom might come at an additional cost (Only if you want to have access to them).
It is surely a service that can add value to all kinds of educators. It allows all the users to go entirely and paperless.
What is google classroom and how to use it, it is a part of the Google ecosystem. It means that it goes through frequent and regular updates, a massive library of third party extensions, and the safety and flexibility that it offers to all of you.
Is Google Classroom Free to Use?
Google Classroom is a free collaboration request for teachers and learners. Teachers can create online classrooms, ask students to attend classes, and prepare and submit assignments.
Schools can create free Google Apps for Education accounts to use this solution.
What can parents see in the Google classroom?
Google is allowing parents to work with a new feature for their children's school classrooms.
When a teacher invites parents into the classroom, he or she can view daily and weekly summaries of their child's performance, and view classroom announcements.
Can anyone join Google's classroom?
Google Classroom is opening up even further: After allowing anyone to join classes last month, promoting the learner side of equality ahead of those with G Suite for Education accounts, Google Now Classroom Class creation is opening for anyone with a personal Google Account.
What does the student see in the Google classroom?
After posting the assignment, the student will see it in the classroom: The student clicks Open to view the assignment. Now that the student has opened the assignment, they can start working on it.
Can parents join Google Classroom?
Google Classroom is not designed for parents to join. There are only two roles in the classroom – teacher and student.
Please note that accepting invitations to receive parental summaries will not allow you access to the classroom.