It wants to encourage users to stream videos on it so that they can earn through ad revenues, and people who put effort into making those videos, get recognition.
15 Best YouTube Free Video Downloader 2023
However, if someone wants to download videos on YouTube, then they can do so, using extensions, plugins, and downloaders, available on the internet.
Gihosoft TubeGet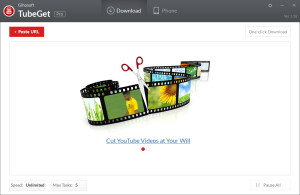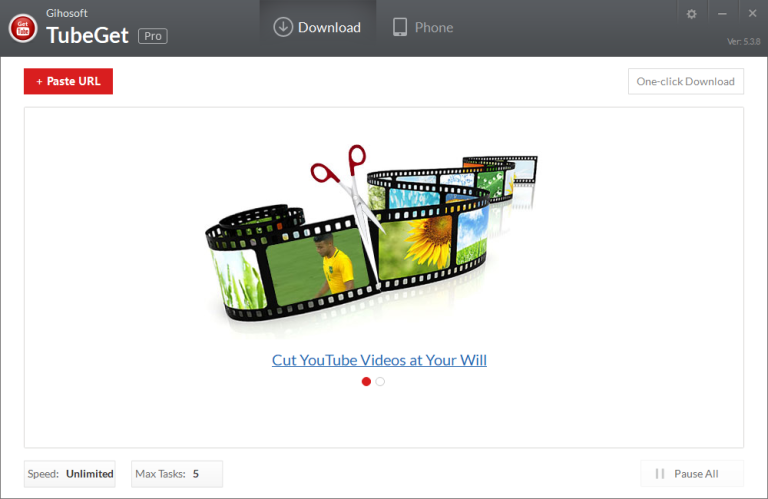 This is software that aims to download videos from YouTube. There are multiple features of this software that can help people download videos from YouTube. It supports HD 7 UHD videos on YouTube. Videos can be downloaded in all formats, like 720P, 1080P, and 8k resolution.
This software is available for Windows and Mac. It includes several practical features, like if a user wants to download all videos from a playlist, then they don't have to do that, one by one.
To prevent users from downloading videos, YouTube changes its algorithms. Gihosoft TubeGet upgrades its code so that the user doesn't have to face any problems. The software has the ability to downloaded even those videos, which are age-restricted.
Those who use this software would feel that it has a very clean interface. It doesn't carry any ads and not only supports YouTube videos, but several other streaming websites as well.
Link: here
4K Video Downloader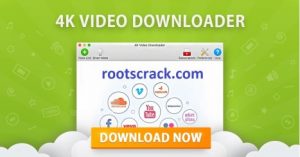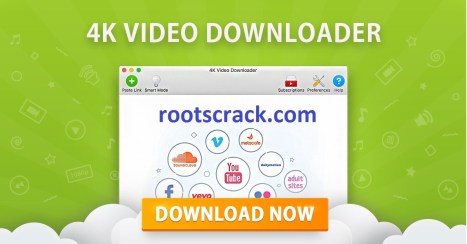 This is a quick tool to downloaded videos from YouTube. It is user-friendly, can be customized by the user, and is ad-free.
If a playlist has less than 24 videos, then all the user has to do is copy the URL and then paste it on the downloader.
Users will be given the option to choose their format, the quality of the video, and the folder in which they want to save the video.
This downloader can give users both MP4 and MP3 content.
4K video downloader has a great choice of formats for the users. It can download a whole playlist if it has less than 24 videos, and this means less hassle for the user.
This tool provides support for both 3D and 360-degree videos, which are very popular on YouTube nowadays.
Link: here
YouTube Go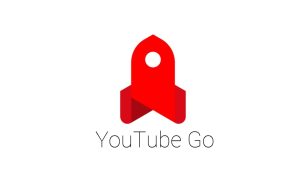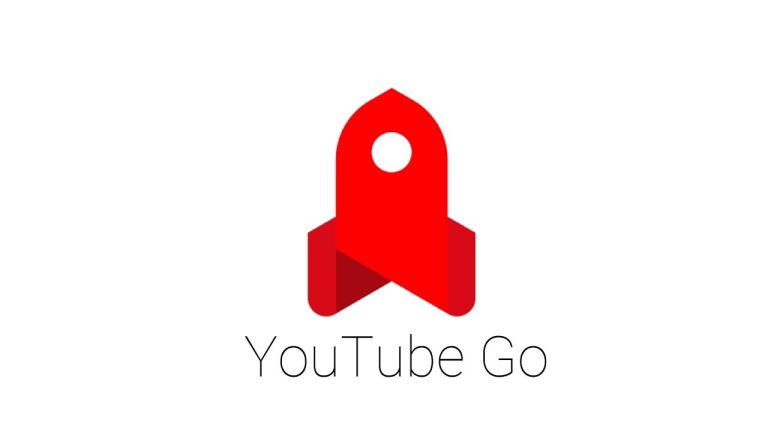 This is an app, which users can easily download on their smartphones. If they want to view any video for offline viewing, then this is the best app to download.
Google created this app, which means that it is not a scam and it won't trouble the user.
There are YouTube apps available in-store, which don't provide access to every video. However, this video doesn't place any restrictions on the user, and they can download any video they want.
This app is available in more than 130 countries, and if it isn't available in the user's country, then he can download an apk file.
YouTube Go lets the user share videos with other users as well, in high quality. However, this app can be only used for downloading YouTube videos, and not Facebook or Instagram videos.
Freemake Video Downloader
This tool is for Windows users. There are many useful functions of this tool, from which users can benefit.
Users have the option of limiting the download speed, to the range, they see as appropriate. When users are downloading videos, they can easily send them to Dropbox and Google Drive, by setting them as the main destinations.
This would protect the user, as whatever he has downloaded, won't be exposed. The download speed of videos is limited to 4MBPs.
A useful feature for users could be the watermark at the beginning of the video and the end of the video. If the user doesn't want the watermark in the video, they have to pay for the premium version.
All the user has to do, is paste the URL of the video they want to download, choose a resolution for the video, and the video will be downloaded.
The tool has the option of downloading videos of 1080P HD. However, it doesn't support 4K and 8K videos.
Link: here
WinX YouTube Downloader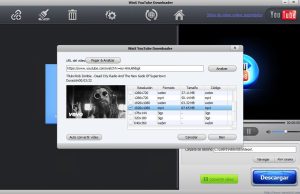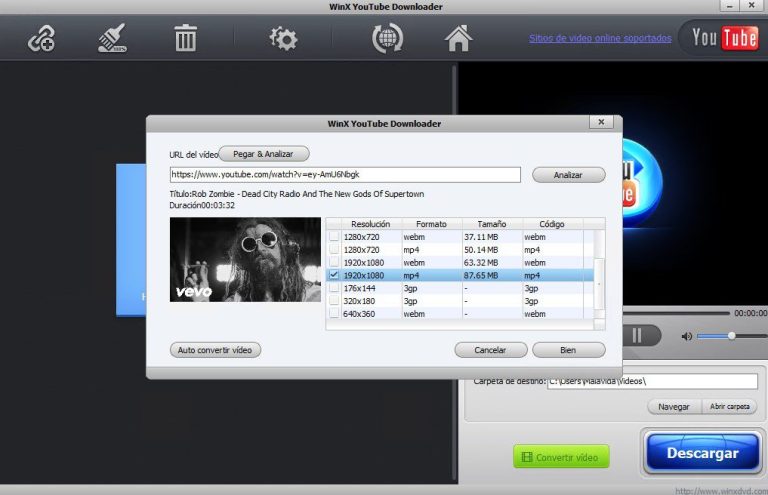 This tool has a very user-friendly interface, and it can download videos from over 30 websites. It supports videos on YouTube, DailyMotion, and even Vimeo.
WinX can download multiple videos, with a simple click. The user should choose their destination folder and with a simple click, can download all the videos.
If a user wants to download a 4K video, then they can easily do, using this tool. However, if users want to download a 3D video or a 360-degree video using this tool, that won't be possible.
YTD Video Downloader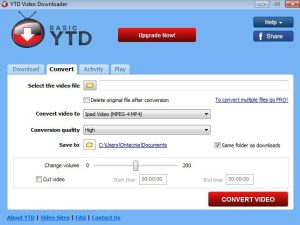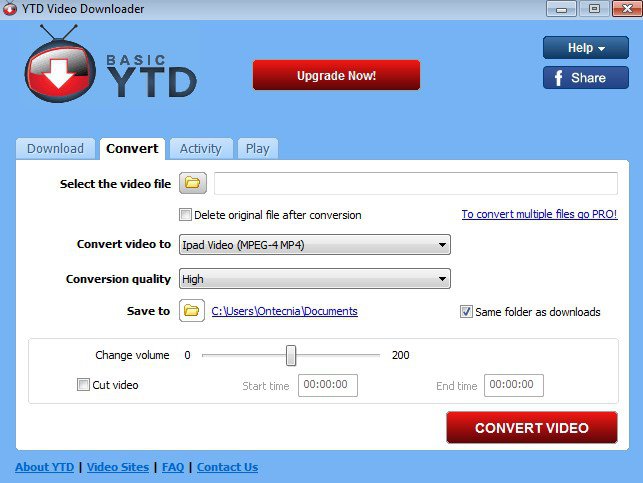 This downloader has two versions; pro and basic version. In the basic version, when a user pastes a link to a video in the URL bar, the video starts downloading.
During the download, the user can't download any other video and has to wait for the first video to finish downloading.
If the user goes for a pro version, he would be able to download more than one video. However, he won't be able to download it with a resolution of 1080p.
The reason why this downloader is good, despite its faults, is because it is easy to use. It can convert the video easily, and there are no difficult instructions that the user has to understand.
Link: here
Any Video Converter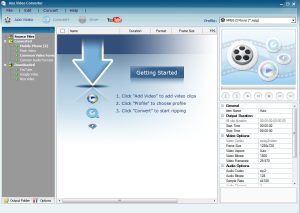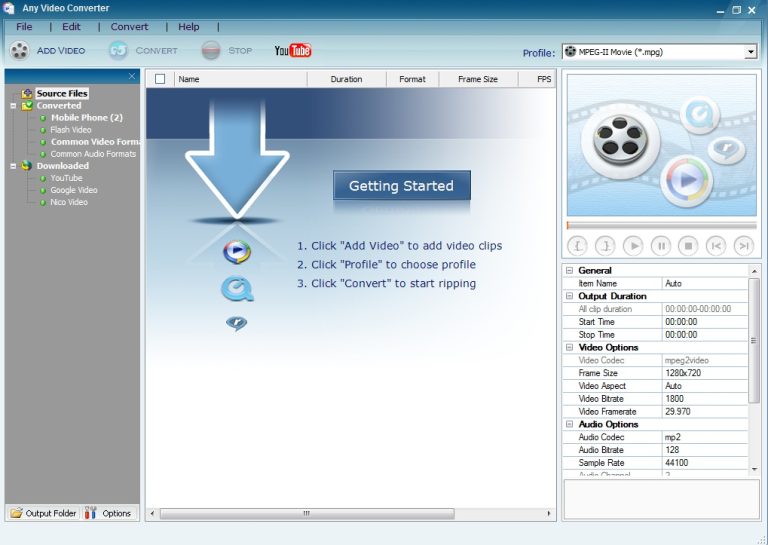 This is considered to be a great video downloader, but a user can download only one video, at a time. This is a free video converter, which will make it easier for users to access it.
Apart from downloading videos of various formats, this downloader acts as an editor as well. It can be used for cropping videos, adding special effects, and adjusting colors.
The user interface is quite good, and it won't take long for the user to get familiarized with it.
Link: here
Kastor All Video Downloader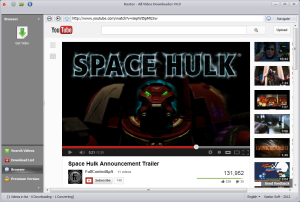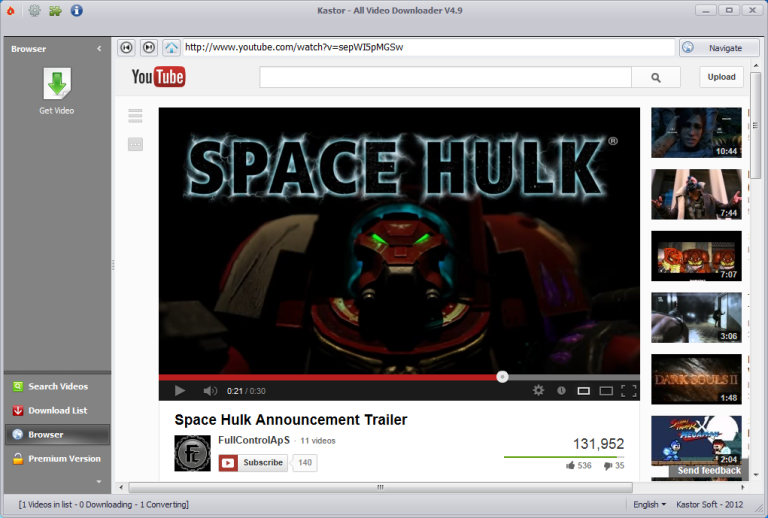 Kastor can be used for Windows 7, 8, and 10. This is a powerful video downloader, which not only supports YouTube videos but other formats as well.
This software doesn't contain any viruses. The most important benefit of downloading this software is that it supports videos from many websites.
If users want to search for a video, they can do so on this software, and they won't even have to open their browser.
Free YouTube Download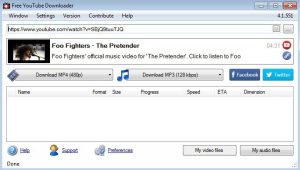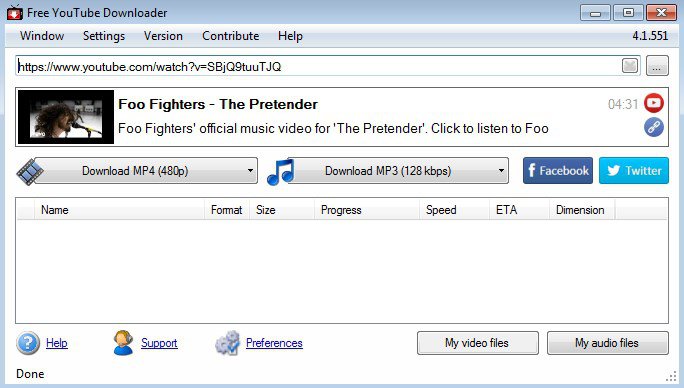 This is a simple downloader, which doesn't distract the user from what he needs to do. All the user has to do, is to paste a URL from YouTube on the downloader, and with a couple of clicks, the job would be done.
The video formats available to the user are AVI, MP4, and MKV.
It has an auto-download option, which most users would find helpful. It can download videos in batches. However, it has a three-minute time limit, which can be irritating for some users.
Link: here
aTube Catcher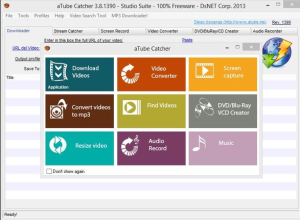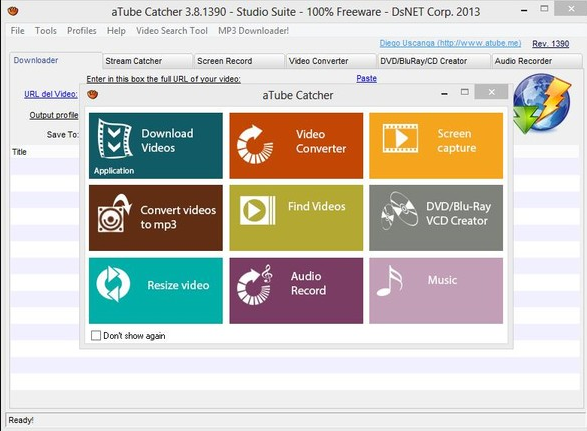 Users want to download videos from YouTube because they want to watch them in offline mode, or in a place, where there is no internet connection. However, YouTube doesn't make this task easy for users. This is why a user should download an aTube catcher.
It is software, without any virus, which has many functions.
It can download videos from YouTube and can convert them into any format the user wants. There is also a screen recorder feature, which can record whatever is happening on a person's screen.
The software can download videos in a batch, and the user won't have to download videos, one by one.
Link: here
Airy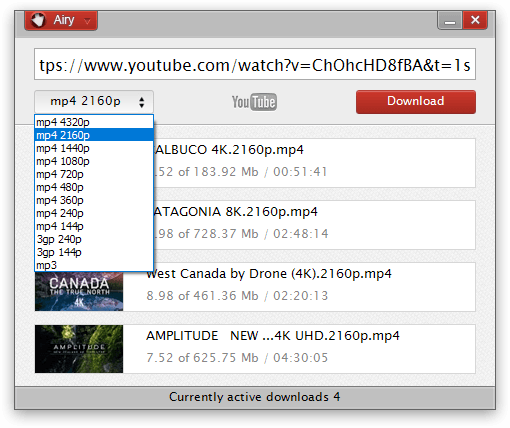 This is a very safe YouTube video downloading software, available for Windows XP, 7, 8, and 10.
Users can download HD and UHD videos with the help of Airy.
When users use this software, they will feel how easy it is to download videos. All the user has to do, is copy-paste the URL of the video, select the video resolution they want and then decide the output location.
This software is available for Mac versions as well.
It doesn't contain any viruses or malware. The software does support videos that are saved in a playlist.
If due to any reason, the downloaded can't be finished, then the user can resume the downloads, without any fail.
KeepVid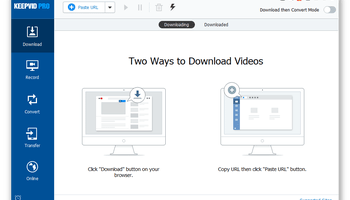 KeepVid is an Android video downloader. It is a very popular application, through which users can download videos from YouTube, Facebook, Twitter, and Tumblr.
This tool has a very user-friendly interface. Users can easily download videos up to 4K resolution, and they can download HD videos as well.
This app is free for users to use, and doesn't have any in-app purchases. If users want to remove ads, then they can buy the advanced version.
Link: here
ClipGrab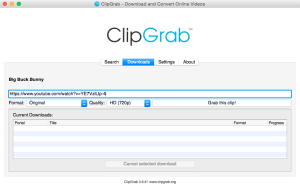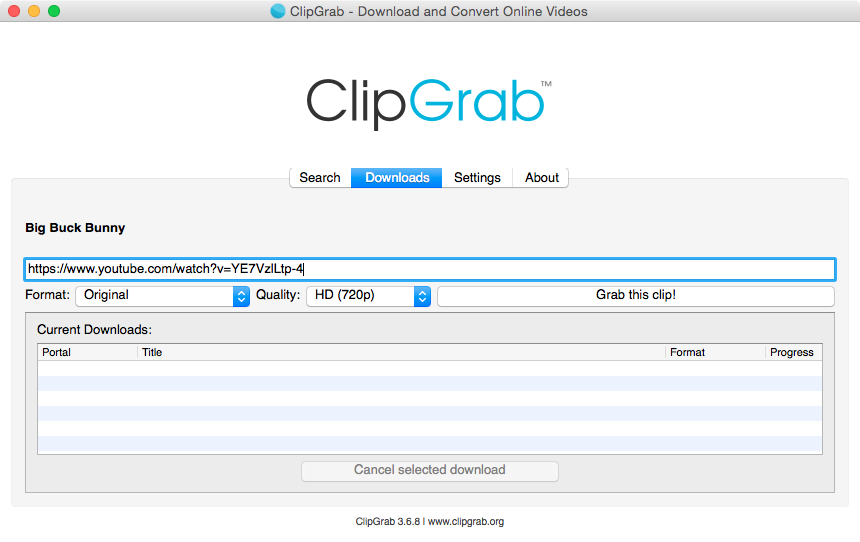 This is a safe YouTube video downloader. It is free software, and users would be happy with the user-friendly interface.
When downloading this tool, users should make sure that they don't download the Opera browser, if they don't have any use of it.
It provides comprehensive settings to the user when they are downloading a video from YouTube.
It also acts as a proxy for those videos, which a user can't access due to geographical restrictions. When the user inserts the URL of the video in the tool, they get to decide the target path of the video, and then simply download it.
Read more: YouTube Video Ideas
It has a built-in search bar, from where users can look for YouTube videos. It can download more than one video, at the same time.
If somehow the process of downloading stops, it can be easily resumed through the downloader.
Link: here
Clip Converter
For this, users don't have to download any software on their computers. This is an online tool and is specifically designed for users, who want to download videos from the internet.
There are multiple resolutions available to the user. These resolutions include 480p, 720p and 1080p. This tool doesn't require the user to register and is for free.
However, if a video has a Vevo label, or it contains music, then this tool won't be able to download it.
This tool is compatible with different browsers and supports downloading videos from YouTube. The YouTube video quality can go up to 8k.
Link: here
VideoPro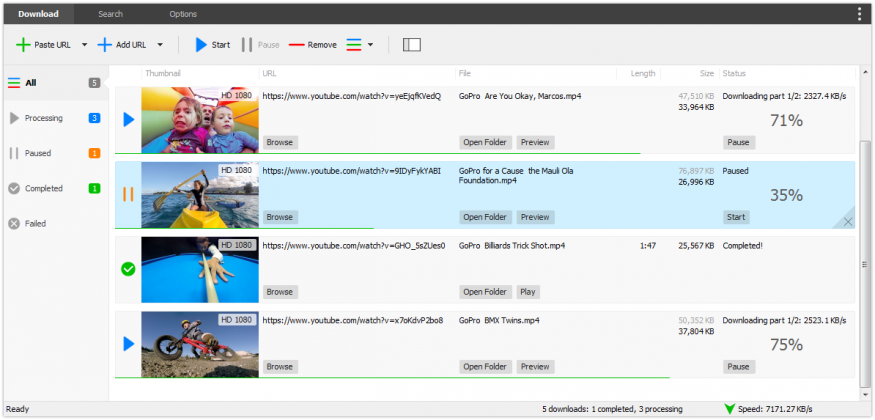 This is a safe video downloader and is in the shape of software. There are four main features of this downloader:
Video editor
DVD conversion & Backup
Video Downloader
Screen Recorder
If this one software gives users four important functions, then this can be considered as a one-stop solution.
There are several editing features of this software, and it allows a user to crop videos, cut them, merge them with other videos, and add subtitles to them.
If someone downloaded a video from YouTube and wants to add subtitles to it, then this is the perfect tool for them.
They can capture their desktop screen if they are playing a game, and then upload that video to the internet.
YouTube By Click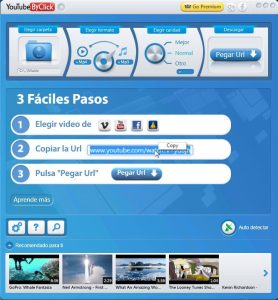 This application allows users to download videos from YouTube, Vimeo, and even Facebook. It can download all the videos that are present in a playlist, without any delay.
The applications come in two versions; free and premium versions. The premium version allows the user to download as many videos as he wants.
The premium version also allows users to grab videos, which are private on Facebook and YouTube. This is a very important feature, and many would find it helpful.
All these tools are designed for the convenience and assistance of users. These tools help them grab videos from YouTube and other websites. Some of these tools are limited in supporting formats, while others support all video formats.
The user should find a convenient tool to download a video.
If he wants a free tool, then there would be some limited features in it. However, if he wants a premium version of a YouTube downloader, then he can also edit videos in the very same downloader.
The perfect downloader would be the one, that can download all videos from a YouTube playlist.
Link: here
Here I have done the best YouTube free video downloader.