You can also add fonts to Word in Windows, Mac, Word Online, and Mobile versions of Word.
All versions of MS Word support this feature, but you need to add a font to the operating system before using it in Word.
Though, all of you guys are well aware of these applications from Microsoft known as "Microsoft Office" which are running the world. One of these most helpful applications is Microsoft Word.
Before we get into the actual procedure of adding fonts to Microsoft Word for Mac, let me tell you deeply about one of the applications from Microsoft Office, namely "Microsoft Word."
Though we use these applications often and some people use these apps daily but do you know when Microsoft Word was first released on the Mac? I don't think many of you people know about this.
Advanced features of this great platform provided by Microsoft Word include spell checking, embedded objects and charts, adding pictures, merging data from databases, and many more features that will provide you with every possible tool you want.
Microsoft Word was first released for Mac OS in the year 1985 and it is a word processing application.
This word processor aka Microsoft Word differentiates itself from different text editors such as default Notes, and all other text editors as well.
You guys would be thinking about how Microsoft Word sets apart itself from other text editor applications. Well, Microsoft Word provides you with a strong and reliable platform along with more advanced features.
All the businesses and people involved in business take Microsoft word as the first preference over all the word processing applications. One of the most important characteristics of Microsoft Word is that you get a "WYSIWYG" interface. WYSIWYG stands for "What You See Is What You Get".
This means that the content you write on this Microsoft Word matches the screen to the final document that you will print on the page.
How is the Microsoft Word for Mac Different than the Microsoft Word for Windows?
Overall there are no massive differences between the Mac version and Windows version of Microsoft Word. But it doesn't mean that they are the same, there are few differences which maybe you will get to know for the first time in your life.
Mac version
The following are the few differences in the Mac version of Microsoft Word.
Though the Mac OS lacks in incorporation with SharePoint and Visual Basic the Microsoft Word version for Mac includes only some level of support for SharePoint and Visual Basic as it does not support all aspects of the features from these.
The Microsoft Word version for Mac doesn't support ActiveX, whereas the Windows version of Word supports it. This is because ActiveX is windows only technology.
The inability to work with ActiveX on the Mac version of Microsoft Word can cause problems for the users who need that feature.
The Digital Inc and the associated freestyle drawing tools are not included in the Mac version of Microsoft Word.
The document inspector is not included in the Mac version of Microsoft Word. This feature is used to remove personal information and hidden data from a document created in Microsoft Word.
There are no embedded fonts in the Mac version of Microsoft Word.
If you don't have Microsoft Word on your Mac device then no need to worry about it. Microsoft Word for Mac is available for you to download in the Mac App Store.
You can download this Microsoft Word individually as a stand-alone application, as well as you can get the Microsoft Office 365 bundle which includes other Microsoft applications as well as this Microsoft Word, but both of these downloads require an Office 365 subscription to use this classic, great, and impressively helpful application from Microsoft.
The easiest and most convenient way to download and install the Microsoft Word for Mac without getting yourself searching for a safe and trusted site is to get it from the App Store. Here is a quick way to open PDF in MS word.
Subscription
To buy a subscription to Office 365, you can sign in to your Microsoft account online and order it there.
If you are going to order a subscription for Microsoft Word then I should tell you that the subscription model of Word in Office 365 can have installed and used on multiple computers, tablets, and smartphones.
On the other hand, if you are going for a one-time purchase, that version can have used only on one computer and no other devices.
How to Add Fonts to Microsoft Word for Mac?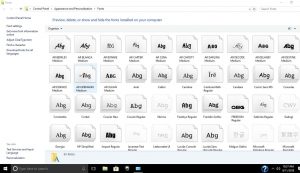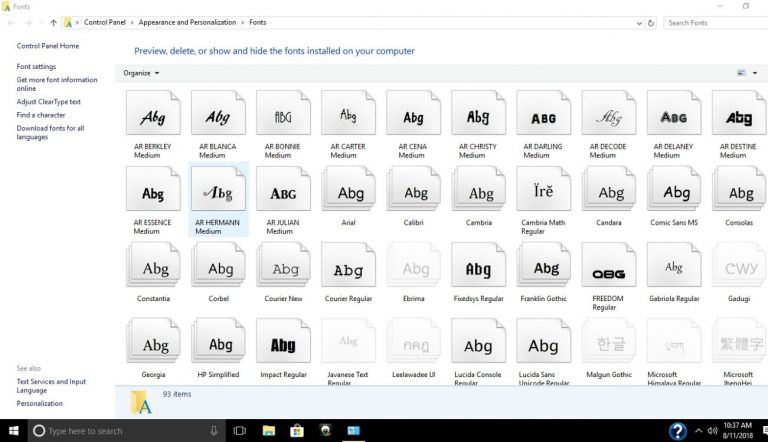 First of all, you will have to search and download the fonts for your Microsoft Word.
And any of these font files can have used on any OS. There are several websites on which you can find fonts online for you, such as Creative Market, Dafont, FontSpace, MyFonts, FontShop, etc.
You will find some fonts which are free to download, and others that can have purchased as well.
Download the fonts
After downloading the font file of your choice, follow the steps mentioned below:
Search and locate the font file you downloaded. You will have to unzip it first if the file is zipped. Then double click it to open the font preview window.
Click the button saying "Install Font" near the bottom of this font preview window. It will then automatically open the Font Book.
If you are using the 2011 version of Microsoft Word on your Mac device then what you need to do is to drag and drop the font file you downloaded into the Windows Office Compatible collection.
You will find this Windows Office Compatible collection in the left sidebar of the Font Book.
Just apply a restart on your Mac and after your Mac successfully restarts, the font you wanted should be available in Microsoft Word for Mac and other office applications as well, such as PowerPoint and Excel.
So, guys, this was our review for today. The procedure was a lot simpler than expected, right? I hope this procedure was helpful and worked for you guys. Official Site
Why aren't my downloaded fonts showing up in Word Mac?
Restart the computer. Apple OS X will rebuild its font cache, and Word will rebuild its font cache with it.
For best performance in Word, try to run with all your fonts enabled at all times.
Each time Word starts, it compares its font cache to the system font cache.
How do I add fonts to my Mac?
Install fonts from your Mac or network.
Click the Add to Font book toolbar, find and select the font, and then click Open.
Tip: To quickly install the font, you can also drag the font file onto the font book app icon, or double-click the font file in Finder, then click Install Font in the dialog that appears.
Why aren't my downloaded fonts showing up in Word?
If the following methods do not resolve your font issue, contact the font manufacturer or the website from which you purchased the font.
Restart your computer first, and then check the font again.
Some installations are not complete until the computer is restarted.
Why aren't my downloaded fonts showing up?
Click Start, point to Settings and then click Control Panel.
Double click on fonts.
On the File menu, click Fonts to place a checkmark.
To verify that fonts are appearing, look in a folder that contains font files (such as Windows \ Fonts folder).