Most governments are banning TikTok, and this is a disappointing thing for many citizens.
People have grown so accustomed to TikTok, because of its entertainment value, that they are now looking for apps that can replace TikTok.
While TikTok will always have a special place in the hearts of those who have been using it, there are some other apps that they can give a try, and explore new ways of enhancing their creativity and acting skills.
10 Best Alternative TikTok Apps 2023
Dubsmash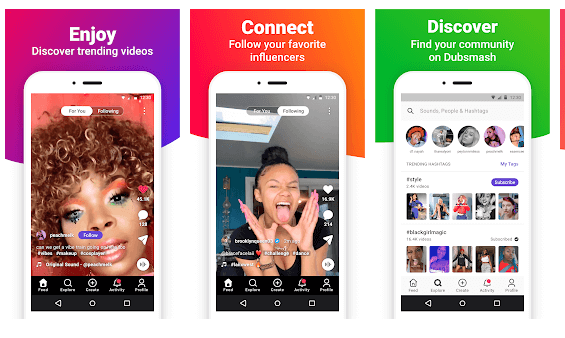 Dubsmash came way before TikTok did, and it is a German-based app. It was introduced to the world in 2014 and was the only app of its kind back then. This app became very popular, as people had so much fun with it.
Celebrities were using this app as well, as it allowed them to record videos of their choice while lip-syncing to any audio that they wanted. This app was introduced in 20 different languages, and it became a really good way for content creators to pass time.
Triller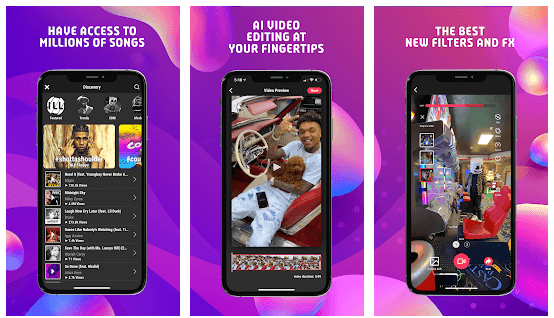 Download
This is a social media platform, where the user can make professional-looking videos in minutes. This app has an auto-editing algorithm, which is very unique and is the reason behind such quality videos.
The user can benefit from more than 100 filters, and they can personalize their videos using text and even drawings. With the help of an existing library, the user would be able to access the top trending music and audio tracks and even make collaborate with their friends.
Once a user has made videos, he can easily share them using Twitter, Facebook, and e-mail. This is an entertainment platform, where the users can showcase their creativity and even express themselves.
They can take part in trending challenges on the app, to make things more interesting. This is the best alternative TikTok app, because it is very easy to use, and is equally entertaining.
Byte
This is a free app and a really good TikTok alternative. It comes from the creators of the Vine app, which was also a popular platform for short videos.
In the past summer, Byte has gotten alto of attention, and many people have downloaded it. The videos that users create are often on loop, and this creates a very funny or horror effect. There are many categories from which the user can choose, and it is very easy to use the app as well.
Chingari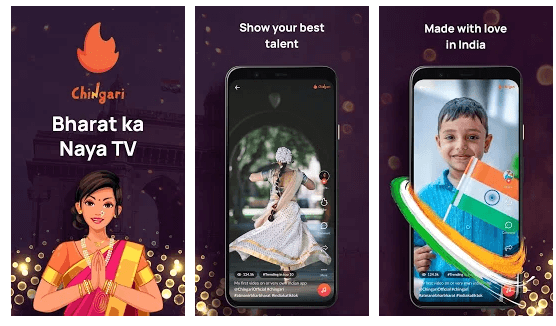 This is an alternative to TikTok that India has developed for the Indian users. Since the country has banned TikTok, there is a need for a similar app. This app allows the user to record and upload videos, with music and other audio tracks.
After making a video, the user can easily share them with friends and family. Some features are missing when compared to TikTok, but new updates are added to it now and then.
This is a really good app for the people living in India, and since the developers are from that very country, they understand what the people want to see.
Instagram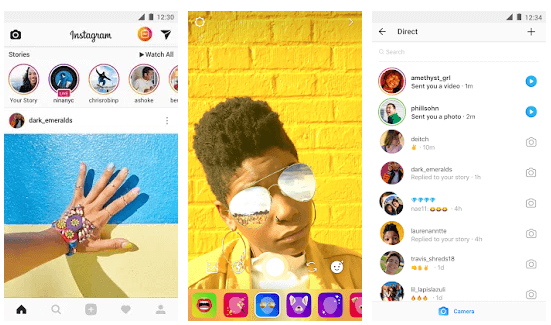 People who have been using TikTok, have already used Instagram. Instagram has amazing features, which can serve the same purpose as TikTok used.
The users can add effects to their videos, post them live, record, and post them on their feed; they can use all the creative tools that are present in the app. They can directly message their friends, and start fun conversations with them. If they want to post longer videos, they can use IGTV and add really fun effects to them.
The best part of Instagram videos is that people can discover brands and businesses and even get more exposure through this app. Not only does the app lets the user add music to their videos, but the effects are also endless.
Instagram Reels
This app is more like TikTok, because the user can download videos for up to 15 seconds, and can string many videos together. There are all sorts of effects and music that the user can add, choosing from the vast library of content on the app.
The main advantage of the app is that there are already so many followers of it, so the chance of getting content discovered is high. The users of this app can create the best alternative TikTok app videos, without having to use the actual app.
Snapchat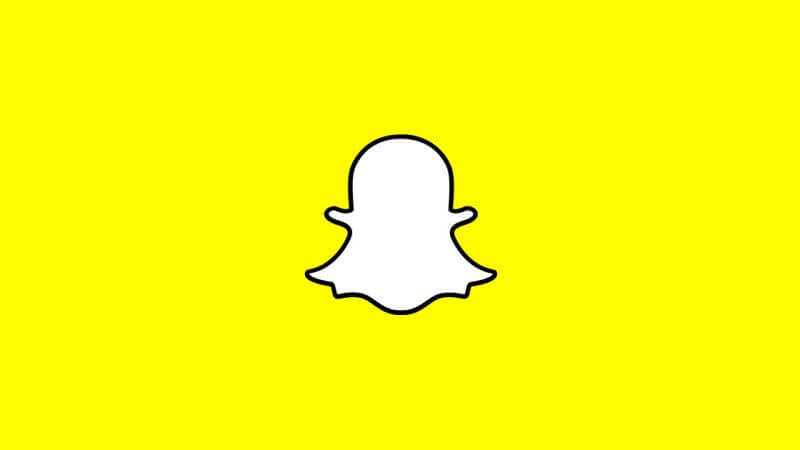 While Snapchat is not very similar to TikTok, it is a well-established app with many users. There are many filters, 3D Bitmoji, and other effects that users can try when they are using this app. They can take a photo or press the button and hold it to take a video.
They can add a lens to their picture, or video and change the way they look, completely. The 3D Bitmoji is a new feature, which lets the user dance with it. Moreover, the user can discover and play games with Snapchat, as well as communicate with other people.
Snapchat gives users the chance to video chat with 16 friends, at the same time, and they can even add filters and lenses to it. Further, they will be able to express themselves with the Bitmojis.
Another interesting feature of this app is how, people can go live, make stories, and then show them to other people. These life stories are based on a person's interests, and they can even get inspiration from the stories that other people post.
Read more: How to Hide Apps on Android & iOS?
Zoom range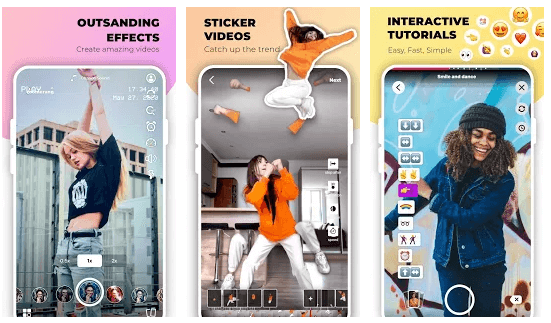 This is a really the best alternative TikTok app. Using this app, a person can create videos very simply, and with just one button. They can make music videos, and there are even tutorials available on how to make them. There is no need of signing up for the app, and the videos can be easily shared on any platform.
There are many effects that users will find on this app. They can create their favorite song, and then let the app analyze it; the app will definitely include eye-catching effects, which would set a user's videos apart from others.
There is a pro account of this app available too, which allows the user to access more features. They can get rid of the ads, and have a fun experience, shooting any kind of videos that they want to. This app has a good rating on Google Play Store, and those who have used it, are in good numbers as well.
Video Maker for Mitron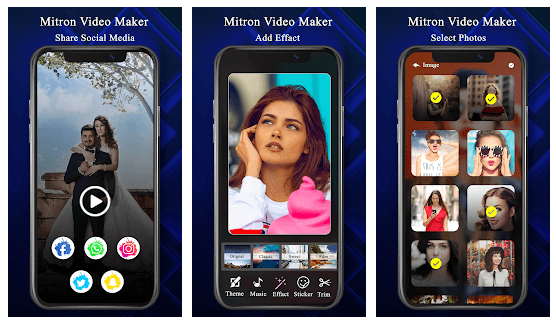 This is a short video maker, developed especially for sharing videos with special effects. People who want to show their innovative side to others would love to use this app.
The user interface is very easy to understand, as people can create and edit their videos. They can get inspiration from a vast library of videos, from all around the world.
This is also a platform for where people can edit their videos, images, gif, trim videos, add quotes and effects to them. If someone simply wants to watch videos, then they will get a personalized list based on their interests. This app gives people a chance to express themselves better, and they will be able to find other like-minded people.
Funimate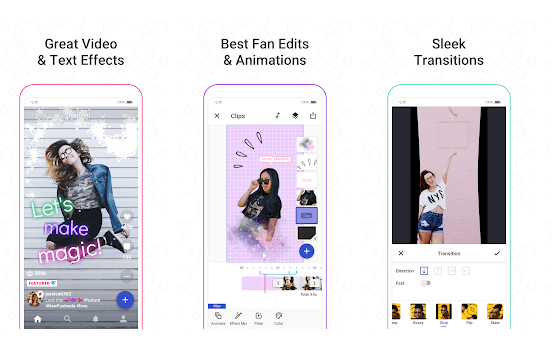 This is a video editor, which has effects that people used in TikTok. It is a fun video app, which can create amazing music video clips.
Users can edit their own videos, lip-sync to other videos, make slow-motion videos and do much more. If someone wants to crop a video and post it on a social media website, then this app is very efficient in doing so.
To use this app, one doesn't have to be an expert, because it has a simple user interface, and its functions are very straightforward. Moreover, TikTok features are available in this app, making it a really good alternative.
Conclusion
TikTok is a famous app, but it has become controversial in some countries. This app is made in China and has gained the attention of millions of people worldwide.
Regardless of the country, people don't want to stop using this app. However, if the government of a country bans it, then there is nothing that the citizens can do. What they can do is get hold of the alternate options for TikTok, and try them out.
Read more: Best Tasker Profiles for Android & iOS