While some people have zero issues when others go through their phone, not everyone would want to show their personal documents to others.
There are pictures, videos, and even text messages that you wouldn't want anyone else to see. In such a case, especially on Android, a user can easily hide apps.
There are two methods through which, you can hide apps on your phone. The first method is simple, but it is not necessary that the options would be available on every phone.
Hide Apps Option on Samsung Galaxy 7 Edge
If you have a Samsung Galaxy 7 Edge or a smartphone close to that series, then follow the steps below: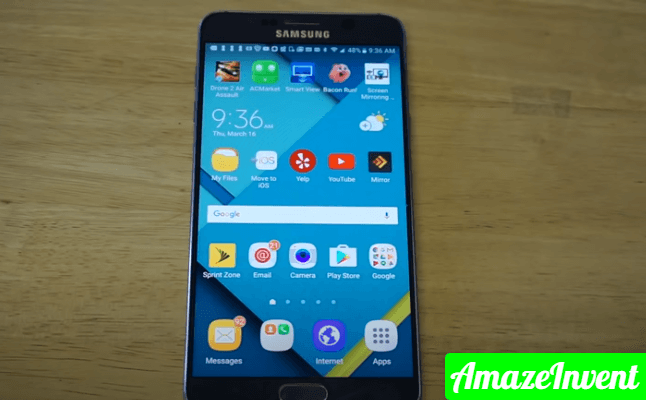 Notice the three dots on the upper right-hand corner; click on it
You will see six options; sort, clean up pages, home screen settings, finder setting, Galaxy essentials, and contact us
Choose the home screen settings, and a menu will open up
There, under the 'Quick-open notification panel', you will see the Hide Apps option
Click on it
Now, the screen will go back to the apps page on its own, and you will see all the apps on your phone
Select the ones that you want to hide, and then click on Apply
Your apps are now hidden
In case you want to unhide apps in the future, go to the same menu, and check the apps that you want to see on the home screen.
Nova Launcher
If the above options are not available on your phone, then you can use Nova Launcher.
This is an Android launcher, which allows the user to hide apps with just a few taps on their mobile screen. There are many features in this launcher, and it is quick as well. However, the problem with this launcher is that the user has to upgrade to prime to hide apps.
If someone already has this app, because it is very useful otherwise, they need to follow the steps below:
Open Nova Settings app
Tap on App drawer
And then check the boxes next to the apps you want to hide
That's it!
Disable Apps
Even though not many people choose this method, because it simply restricts them from using the app, this is one way of hiding apps.
Disabling apps means that the user won't be able to use that app. So, in case you want to use an app, but not just now, then disabling it would be the better choice.
Open the Settings in your smartphone
Tap on the 'Apps and notifications' option
Tap on See all apps
Find the app that you don't want to see anymore on the phone
Tap on Disable and then Disable App
The above steps may vary as per the Android version or phone that you are using. However, the main point here is that, to make an app disappear from the phone, a user can easily disable it as well.
There are many reasons a person would want to hide apps from their phone.
Firstly, it is because they want to protect their data. For example, if you have a banking app on your phone, which doesn't need a manual id and password, then you would want to hide that app.
Similarly, if there are children around, and you want to make your phone friendlier for them then some apps need to be hidden.
For example, you wouldn't want children to access YouTube without you; so hiding it would be the right choice. Hiding apps is very easy, and there are multiple methods from which you can choose.
Read more: AmazeInvent