For those who don't know what tasker profiles are, you are missing out on something really good!
Tasker profiles basically automate tasks on an android phone, using an app called Tasker. Tasker is an app that lets the user set tasks, which would be done automatically when a specific set of conditions are met.
10+ Best Tasker Profiles for Android & iOS 2023
Tasker profiles can do jobs like turn on the battery saving mode when it sees that the battery is low. Similarly, if someone is reading something on the screen without scrolling it, then the Tasker will keep the screen on.
This application can be particularly helpful in cases when the user has to send out text messages; for example, sending out a text while driving, when a user can't touch the phone.
The main point here is that when such tasks are done automatically, then why shouldn't a user make use of such an application. Smartphones are specifically designed to make our lives easy, and Tasker profiles are not different.
Following are some of the best tasker profiles for android that users can try.
Keep the Screen On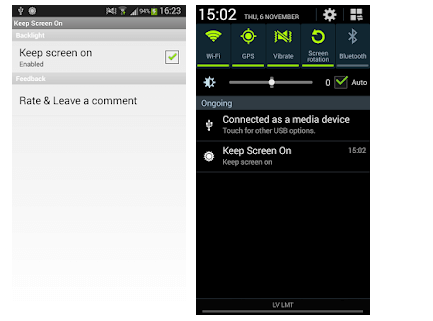 If the user is reading books on their smartphone, then they wouldn't want the screen to keep on dimming its light. The user might not want to tap on their screen over and over, so the light stays on.
If they want to do something about it, then they should use a tasker profile. After you have downloaded the Tasker app from Google Play Store, follow the steps given below:
Select the e-book application you have been reading from
Add new task
Select the + option
Select display
Tap on display time out
Increase the time out of the display, so the light dimming won't interrupt you.
Keep Phone Silent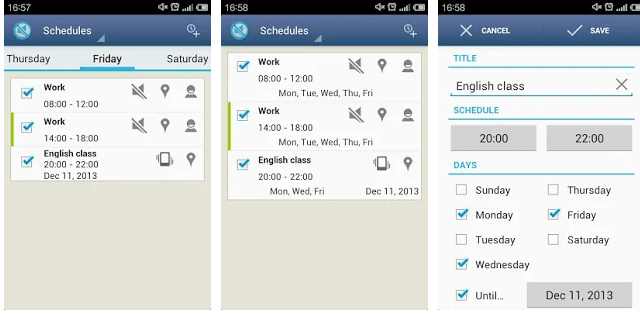 At times, when someone is attending a very important meeting, their phone starts to ring. If they have the Tasker already installed on their phone, then they can handle this situation very well:
Go to profile
Tap on select state
Go to Sensor and select the 'Orientation' option
Select the face down option
Tap on a new task and + button
Tap on audio, and choose the silent option
Select vibrate, if you still want to be informed about an incoming call or message and this will stop the phone from ringing until you change the settings.
Flashlight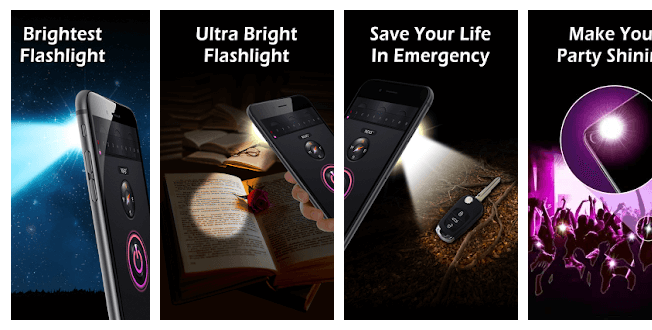 It is so annoying when the light is gone, and you actually have to look for the flashlight option to turn it on. What if there was a different way through which you could handle this situation?
Download an app from Google Play Store called Tesla LED flashlight
Go to profile, choose an event
Press Sensor, and then choose the shake option
Choose the next option, as per your own preference
Add a new task and then click on the + button
Go back to the display of your phone
Select the system lock option.
Emergency Texts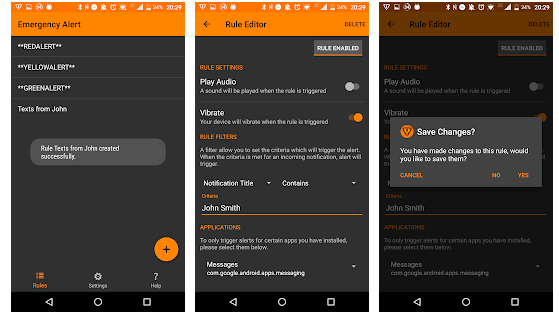 If a person's phone battery is very less, and they can't take a call then sending an emergency text would be the next best thing. For this purpose, follow the steps below:
Create a new profile, tap on state, and choose the power option
Tap on the battery level of the phone, which is between 0 and 5 percent
Add a new task and then choose the + button
Go to the phone and select 'Send SMS'
When the user enters a phone number, they would be able to type a message, which will automatically go to the person who is trying to reach you.
Read more: Best Game Booster for Android
Wi-Fi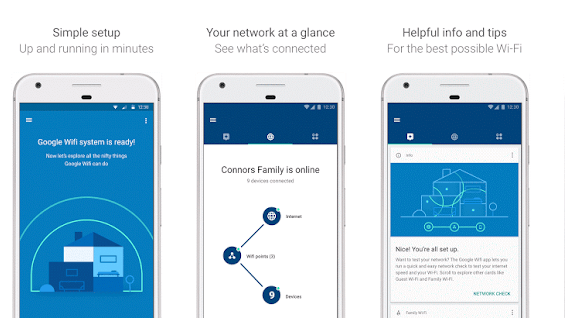 Most people reach home and turn on their Wi-Fi and when they leave, they have to turn it off. Wouldn't it be amazing if that happened on its own? To make this possible, follow the steps below:
Enable GPS on the phone
Go to the Profile tab; this is on the Tasker app
Press the + icon and choose Location
The user will see a map now; tap on the location icon that you see on the top
Save the settings by tapping on the checkmark that appears next to 'Home'
The initial settings are now done; turn the Wi-Fi On and create a new task the same way as above
Choose the option Wi-Fi out from the menu of options that you see
Now, the tasker is all set to switch on Wi-Fi, when the user enters home
Create the exit action by tapping for a few extra seconds on the first task that you created
Select the option of Add exit task, and then create another task
Click on the + icon, and select Wi-Fi to switch it off
Even though these steps are long, but once you have completed these steps properly, then you won't have to switch the settings on or off again.
Read more: How To Get iOS Emojis On Android?
Auto Rotate Applications
If you are watching a movie, then you probably would want to watch it in landscape mode. However, each time going to turn the landscape mode on can be a headache. With the best tasker profiles for Android & iOS, you can simply set this to be automatically done.
Go to the Tasker app and click on the new profile option
Choose the application on which you watch movies the most, and then select the option of auto-rotate
Select a new task and the + icon
Select the display and the auto-rotate display option; make sure that this option is turned on
There is no reason to turn the display option on now because it will be automatically done.
Find Your Car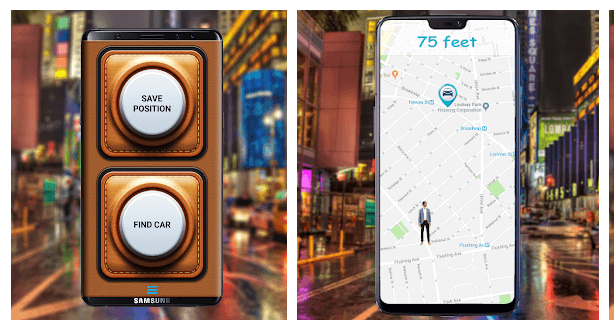 Sometimes it happens that when you have parked your car in a parking lot, you are unable to find it. For this, the Tasker app can come in handy.
Select the phone option, and hold it for a few moments
Tap on the media section
Press the new button
Select a name that you want for the widget
Give a one-time option
Select a new task in the Tasker app
Select the option of Misc
Search for a GPS option
Turn it on
Go to applications and then switch on the map
Go to mode, navigate, and then provide the longitude and longitude of the car's location.
Read SMS while Driving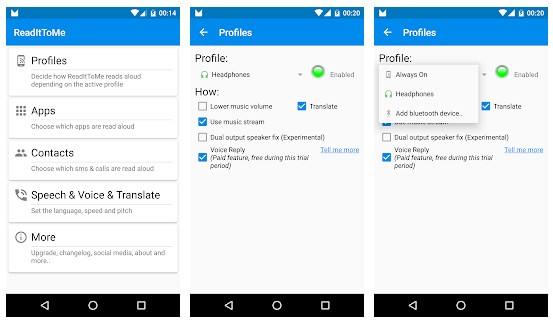 While everyone is tempted to check their phone, even when they are driving, it would be wrong to do so. Tasker has a really interesting feature through which the user can read their texts, without having to look at their phone.
Tap on event
Go to the phone section and select Received SMS
Go to applications
Select home or car
Create a new task in the Tasker app
Go to Misc and then Say
Enter the coding'%SMSRF sent the following SMS:%SMSRB'
When you are done, you will be able to hear the texts, and won't have to stop and read them
Friends and Personal Stuff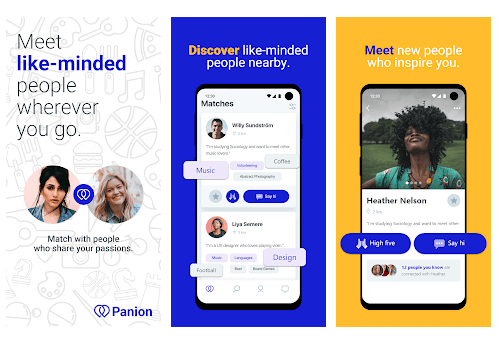 At times, when you give your phone to someone, they try to open the personal stuff you have in there. However, since you are not hovering over them, you are unable to see what they are doing. In such a situation, the Tasker app can help you.
As soon as one of your friends tries to open the personal stuff inside the phone, you will get an alert. Privacy is very important for some people, and shouldn't be taken lightly.
Create a new profile in the app
Select application
List the apps that you want to protect from others, or don't want them to see
When you are done, create a new task and set the previous action by returning toHome
Select Alert option, and then Beep
You're done!
Music and Headphones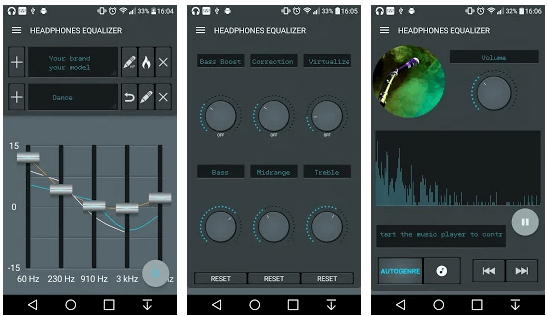 Those who really love music would want to turn on music, as soon as they plug in the headphones. However, this is something only the Tasker app can do for you.
Create a new profile, like you have multiple times now
Tap on State, hardware, and then choose the option of 'Headset Plugged'
Select the music application that you use most of the time to listen to music
Plugin your headphones and that's it! Next time, you won't have to do this manually, and it will be done automatically
Read more: How to Hide Apps on Android & iOS?
Sleep Timer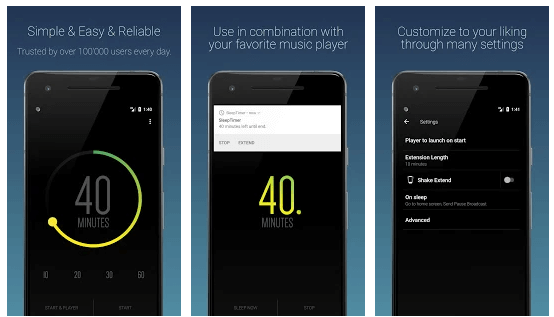 The sleep timer is a very useful task. It so happens that, when someone is in bed, they often sleep listening to music, or using a specific app.
If they want to prevent that from happening, then they have to follow the steps below:
Create a new profile and then tap on +
Go to media
Media controls
Select the stop option, which you will see under 'cmd'
When you are done, open the music app you use
Go to the widgets menu, and tap on task timer
Drag the task timer widget to the smartphone's home screen
There will be a pop up asking you to link it to the task that was created before
Select sleep timer
The profile is created!
All these best tasker profiles for Android & iOS are very important, and they are like shortcuts to a person making the best use of their phone.