The calorie counter might be the best choice to track someone's daily foods and drinks intake to adopt a healthy lifestyle. There are several calorie counter apps for your devices.
Let's get started!
10 Best Calorie Counter Android Apps – iOS 2023
SparkPeople Calorie Tracker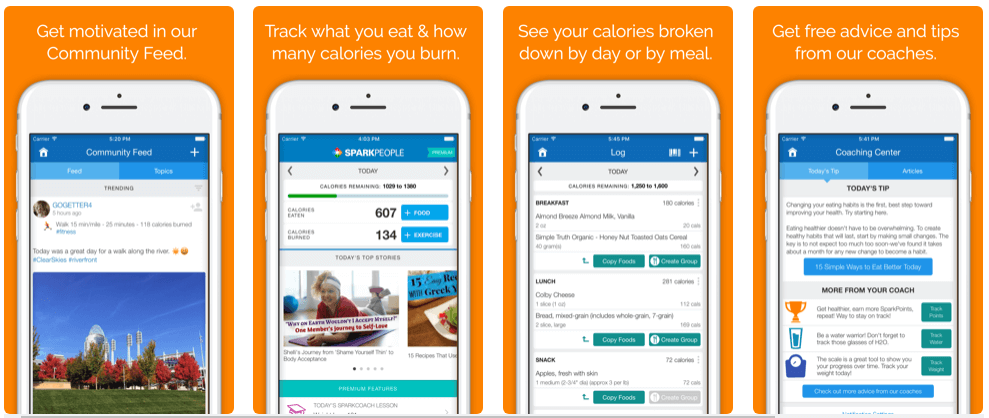 SparkPeople Calorie Tracker is one of the best open-source calorie counter apps. It supports only smartphones, and tablets, such as iOS and Android devices.
This app allows its users to determine the food calorie information which they take daily. You can scan the barcode of any food items with your smartphone camera or determine it manually.
This application has a vast database of daily foods, and meals that make it possible to identify any unusual meals more precisely in your daily intakes.
It's a perfect app for the foodie peoples who wants to eat something different every day. Moreover, SparkPeople has a lot of features to potentially motivate you on your daily diet and lifestyle changes.
Cost: the standard version is free.
Available on: iOS and Android.
Fitbit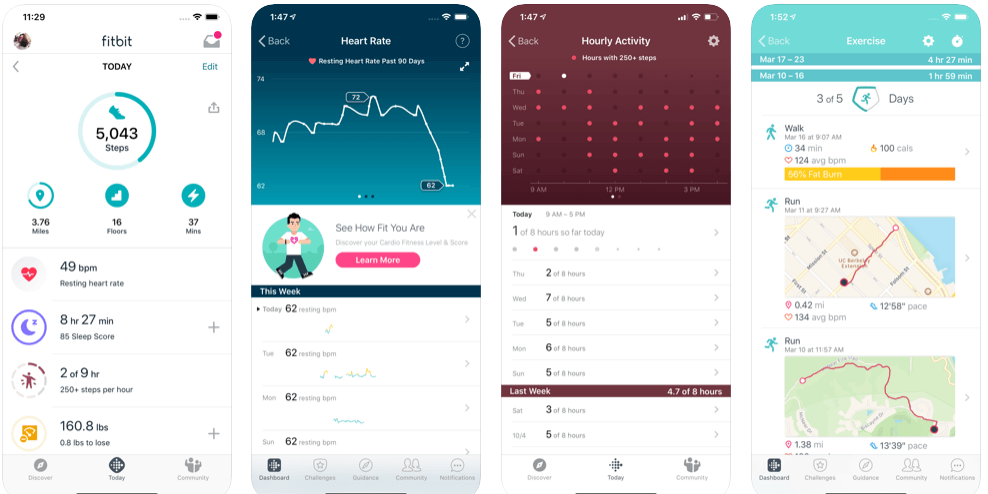 Fitbit Inc. is a USA health application that was founded in 2007. This company provides many human health services, such as sells smartwatches and scales, fitness wearable trackers, and accessories.
Additionally, this company also offers a Fitbit Health & Fitness mobile application that is best suited for all the iPhones and Androids devices. This app offers a complex tool for all the health aspects, such as heart rate, step counter, exercise tracker, etc. Besides this, this mobile app is also a food calorie tracker.
This app starts by typing or barcode scanning on your device and tracks users' daily intake. After completing a certain period, this app present the user's progress report, like weekly or monthly progress.
You can also sync this app with any device, such as Ace, HR, Alta, and Versa to collect you weekly or monthly data. On the aspect of nutrition, this app features all the basic tools, such as counter, water, fat, sharing, multiple measurement types, etc.
Availability: iOS and Android
Cost: Free, or charges $10 for the Premium version.
Lose It!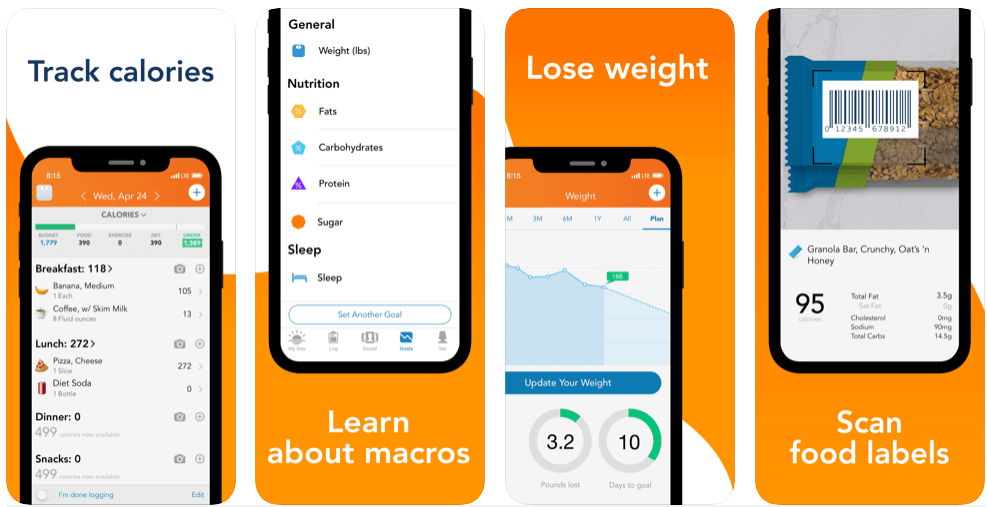 It is also a health app that offers everything necessary for decreasing calories, set a proper weight, and achieving nutrition goals.
FitNow Inc. that is a Boston, USA-based publisher, launched a basic and open-source version of this app for smart devices, such as Android smartphones, iPad, iPhone, and iPod Touch.
Lose It! app claims that you can lose the first weight, starts within only 3 days, as this app sets a lower calorie limit than other competitive calorie counting applications.
Moreover, this app also features more than 20 million meal databases, logging exercise, nutrients, syncing with fitness devices, barcode scanner, etc. the "Snap It" feature allows the users to take a photo and upload it on the app, and then the app analyzes it.
Availability: iOS, Android.
Cost: Free for the standard version and $10 for the Premium version.
FatSecret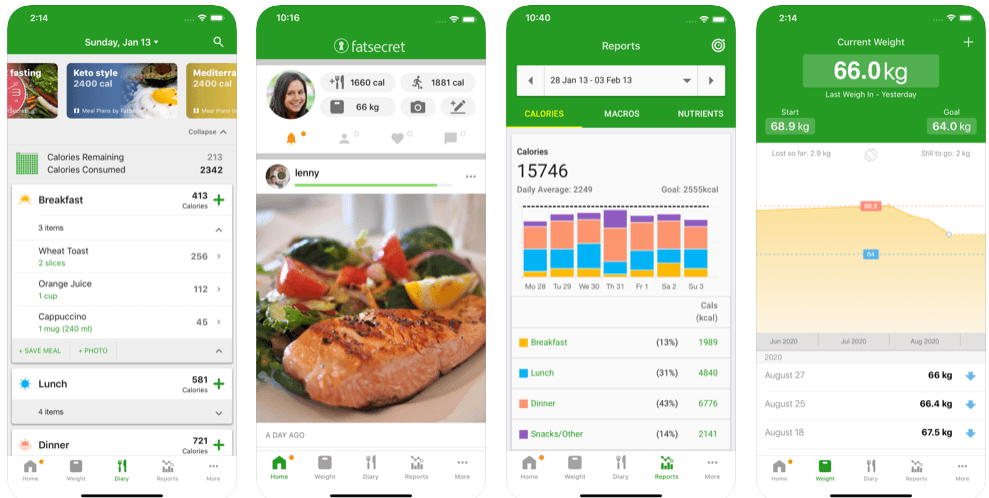 FatSecret is an Australian-based software developers company. This app offers a perfect calorie tracker for Android, iOS, Microsoft, and Blackberry smartphones.
It is an open-source app that takes little space to download, like takes only 33 Mb on Android this app offers a camera to take photos of user's daily foods, and meals to identify their daily diets.
This feature is represented by a camera icon, placed on the top-right corner of this app. It also offers a handy "Quick Pick" feature that allows the user's to pick out their healthy foods, supermarkets, food brands, restaurant menus, and others all places that localize nears the user area.
Availability: Android, iOS, Microsoft, and Blackberry.
Cost: Free for everyone, but cost $6.49 for the Premium version.
Lifesum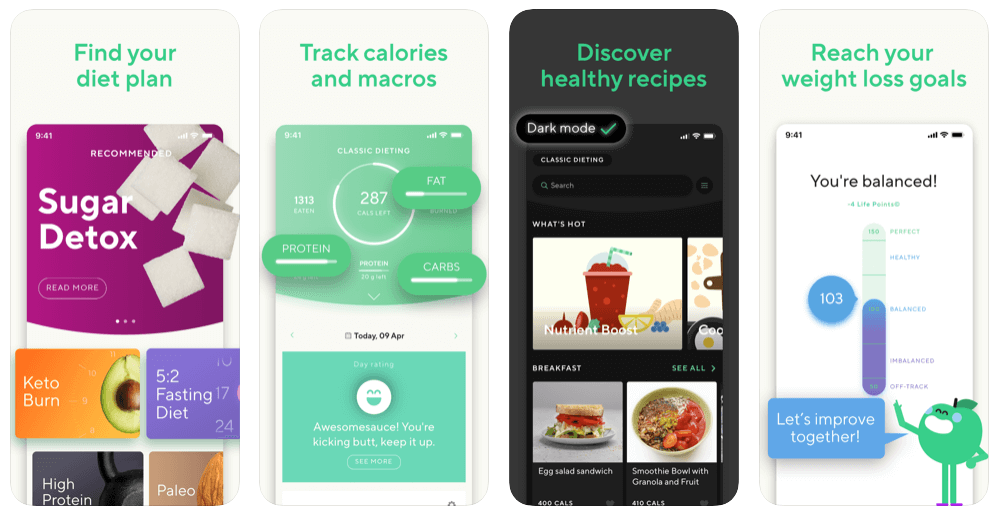 Lifesum has all the vital features of a health-tracking app. This app was launched by the Swedish Lifesum AB Company. This company has a wide range of saturated database agencies with official sources of many European countries, such as the US, Germany, UK, and Swedish.
It has also collaborated with many unity systems, like UK Imperial, EU metric, US, AU. It offers a loss of healthy meal plan, recipes, barcode scanner, weight tracking, diet suggestion, and nutrition tracker.
Additionally, has a vast database of nutrients, like carbs, protein, sugars, fiber, cholesterol, fat, etc. In an iOS 13 smart device, there is an additional option of switching to a dark theme.
Availability: iOS, Android.
Cost: it needs a monthly subscription of $4/month.
Read more: How to install Here Drive+ and Here Maps?
Yazoo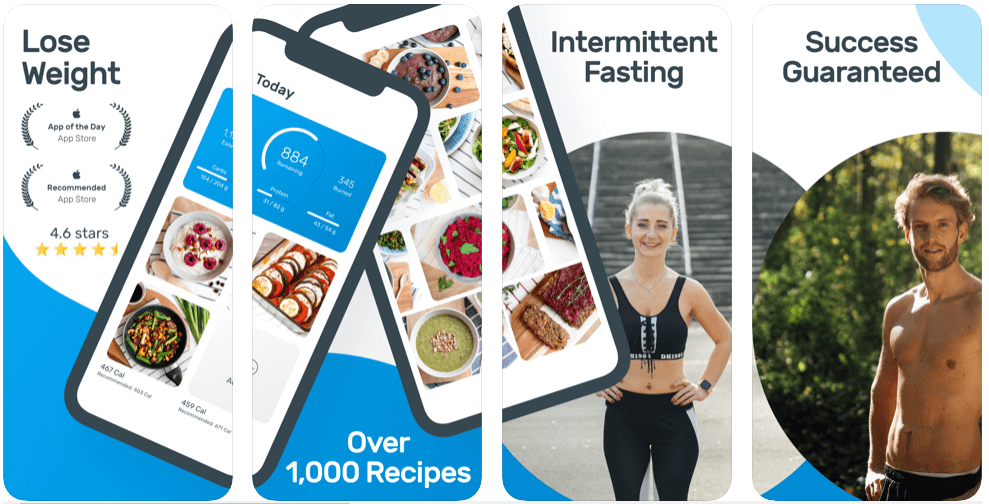 This app is a German product, surely, and consider one of the best calorie counting apps. It features a huge table of two million meals, favorite meals for fast entry, nutrition analysis, such as constituent of carbs, fats, proteins, barcode scanner, exercise tracker, the overall progress of a certain period, and more tiny bite.
These all functions help the users to maintain their logging foods, weight, and to check their daily, weekly, or monthly foods intake for a healthier lifestyle. The Pro version has an additional function of hundreds of food ratings, healthy recipes, nutrient tracking, body statistics, etc.
Availability: iOS, Android.
Cost: Standard version is free and the Pro version costs $7.
MyNetDiary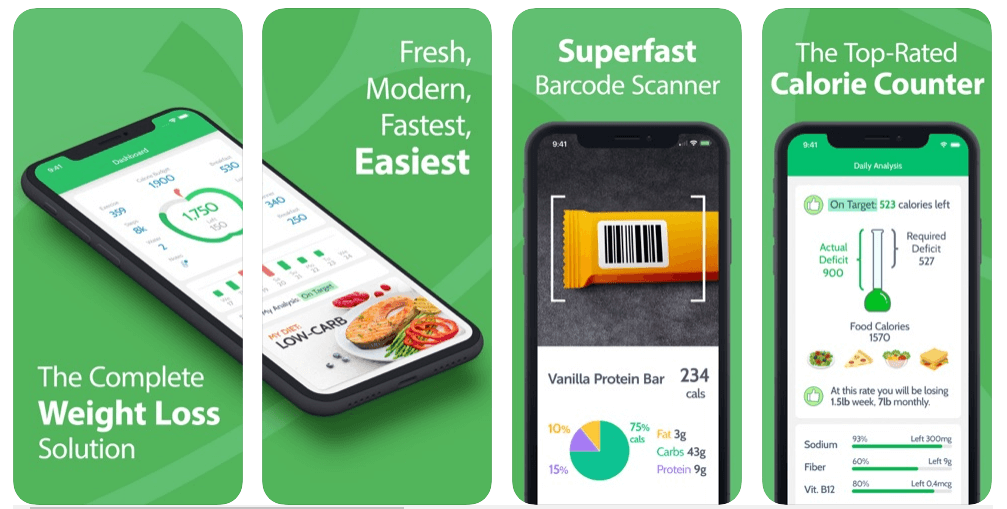 MyNetDiary is the US developer app that is amongst the top three most popular apps on the US market for calorie counting, as it has over a million installs on Apple Store and Play store.
This app features all the basics tools of health care, e.g. validated meal database, fast food logging, nutrient tracking, water, and exercise tracking, etc. some additional features, such as keto, ethnic cuisines, and low carb diet planner, and its elegant design makes this app unique with others.
Furthermore, it offers some extra features, like GPS tracking while running/walking, Siri voice commands, integration of this app with other fitness wearable third-party apps, like Apple Health (iOS), Google Fit (Android), Fitbit, Garmin, Polar Flow, and Samsung Health.
Availability: iOS, and Android.
Cost: Standard version is freely available and the Premium version costs $9 for a subscription.
Read more: How to Keep Your Kids Safe on this Social Media Platform?
MyPlate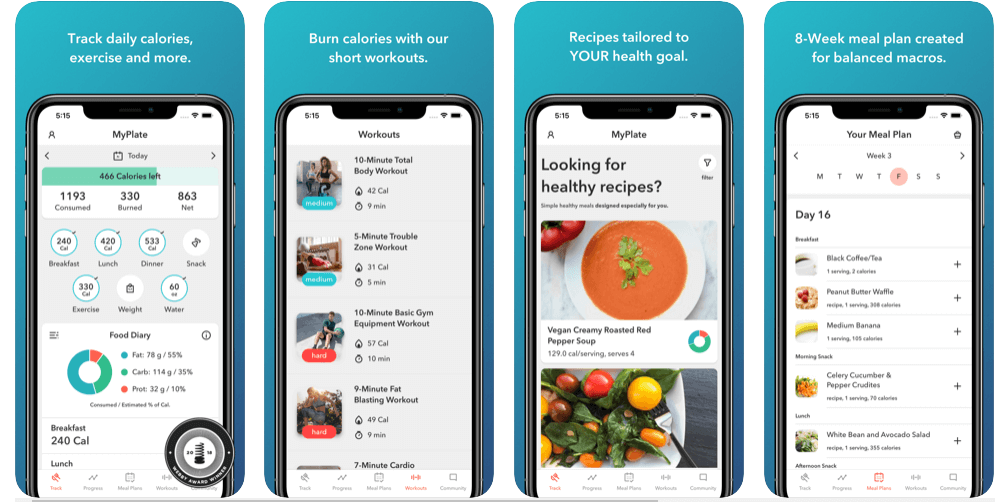 LiveStrong is a US vendor popular mobile application. It has an easy-to-use interface with a vast database of two million foods. It has an elegant design with a light-red/white color scheme.
In the standard version, it offers several calorie intake personal tasks i.e., Moderate, Easy, Extreme, Challenging, and Custom.
EasyFit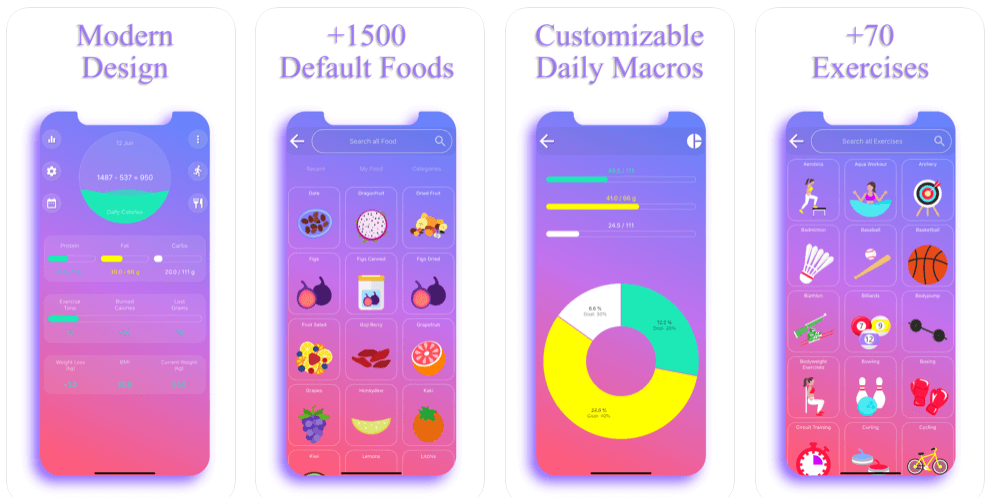 A German-based app that is developed by Herzberg Development. It is the best application for a healthier lifestyle. It is an open-source app with a very pleasant design.
This one does not have any tricks, only plays ads at the bottom of the home tap.
Moreover, this app does not require signing up or personal information, like contacts number and location. Additionally, it organizes a dashboard to get everything in one place.
Cost: open-source.
Cronometer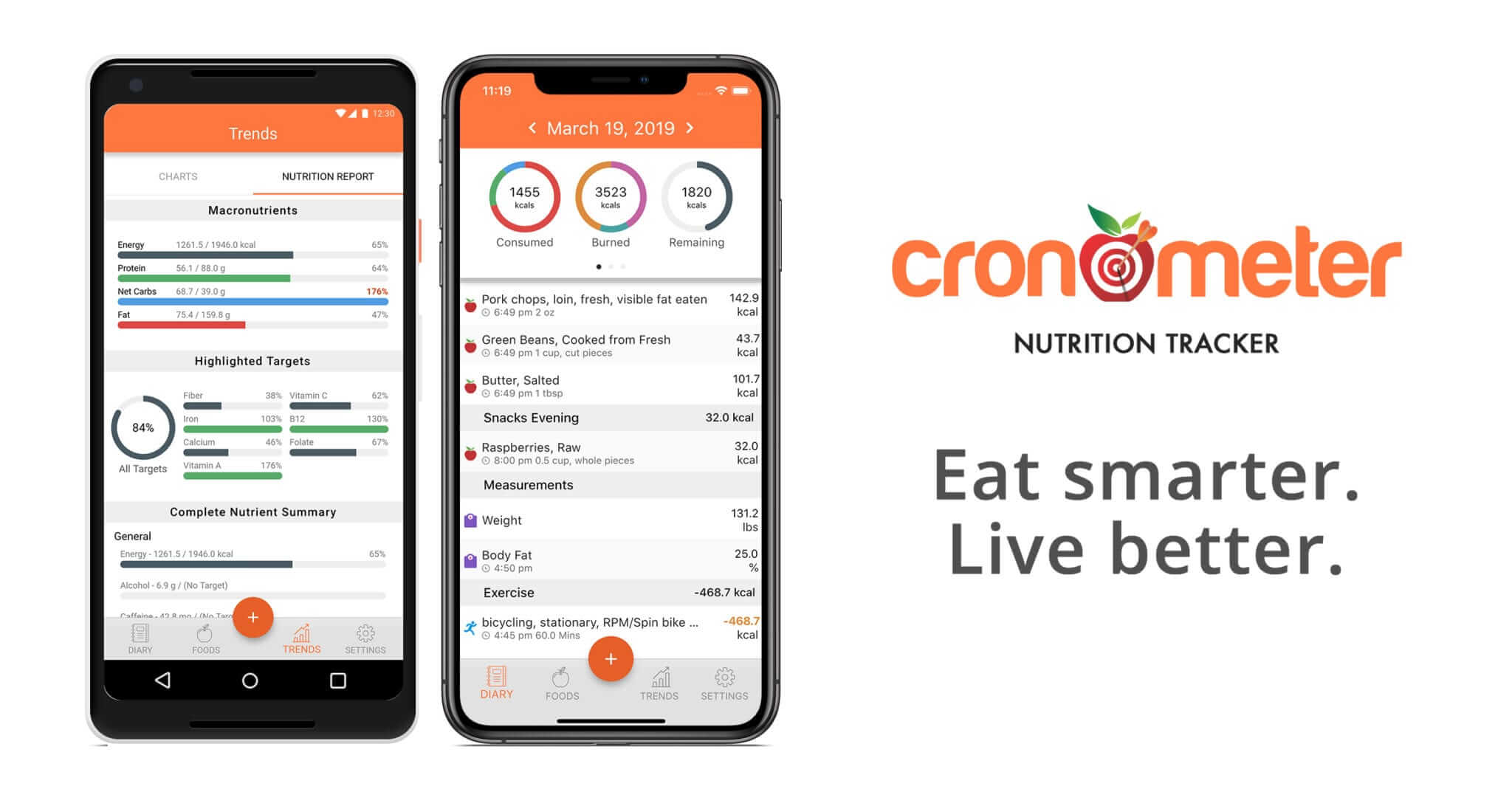 Cronometer is a Canadian calorie and diet-tracking app that also features apple shot. It has two versions, the basic version is free and packed up, more than 80 micronutrients analysis, scanning food labels, water intake, trends and reports, and fasting timer feature.
Read more: How to Remove mSpy from Android and iPhone?
Cost: Free of the basic version and $6 for the Gold version.