When people share rides and commute together, then they can reduce carbon emissions and positively contribute to the environment.
Carpool and ride-sharing have become very common nowadays, and there are many services that people can benefit from.
10 Best Ride Sharing Android Apps – iOS 2023
Uber
Uber is a famous on-demand ride, which is based in San Francisco. However, it has now spread all over the world.
Uber offers customers different types of rides, and they can choose one according to their budget. If someone doesn't mind sharing a ride with strangers, then they can choose Uber.
Read more: Best Calorie Counter Android Apps – iOS
LYFT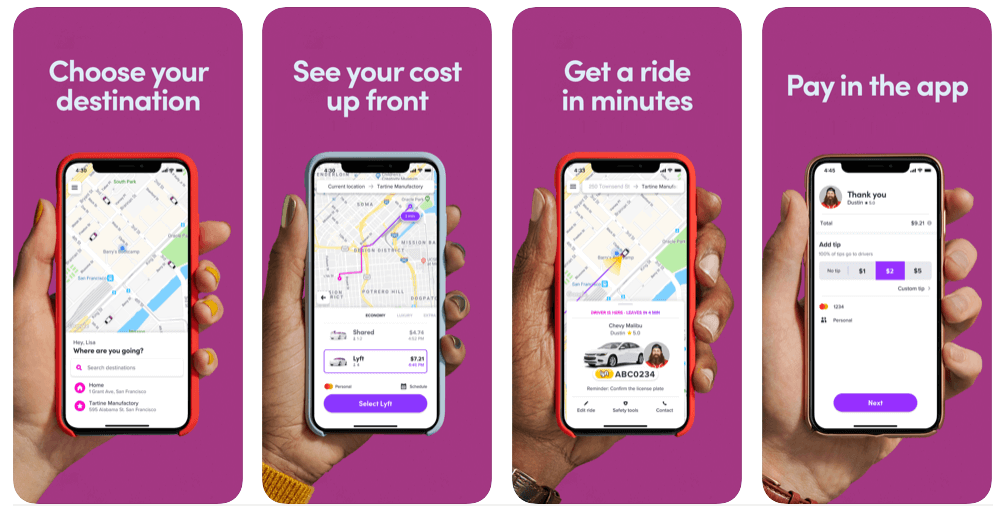 LYFT is not just limited to carpooling, but customers can easily get a ride in their nearest scooter, bus, or transit. This app is very quick, and it matches the customer with the driver in seconds.
If someone orders a ride from LYFT, then they won't have to worry about finding parking.
Gett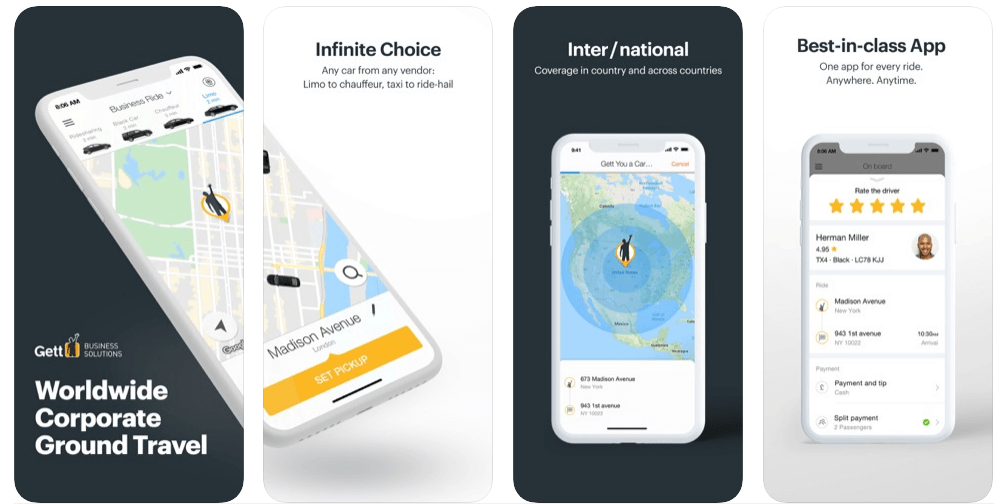 Gett is different from other ride-sharing apps because it covers business taxi and private hire. For example, if someone wants a bus to transport colleagues or friends for an event, then Gett is the solution for you.
The app gives the customer the option to choose from any size vehicle and set their preference. The user can fully book a van, and tracks its functionality.
Android – IOS
Curb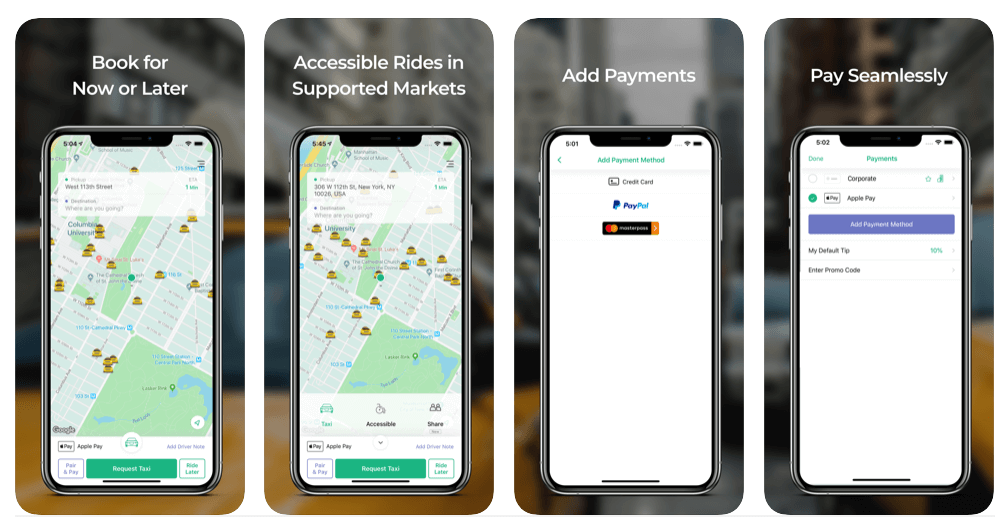 This is a taxi app, which has three riding solutions for users. They can ride now, ride later and reserve a taxi or they can pair and pay.
Pair and pay are when the user hails a taxi with his hand, and then uses this app to pay the driver.
Read more: Best Ride Sharing Android Apps – iOS
Wingz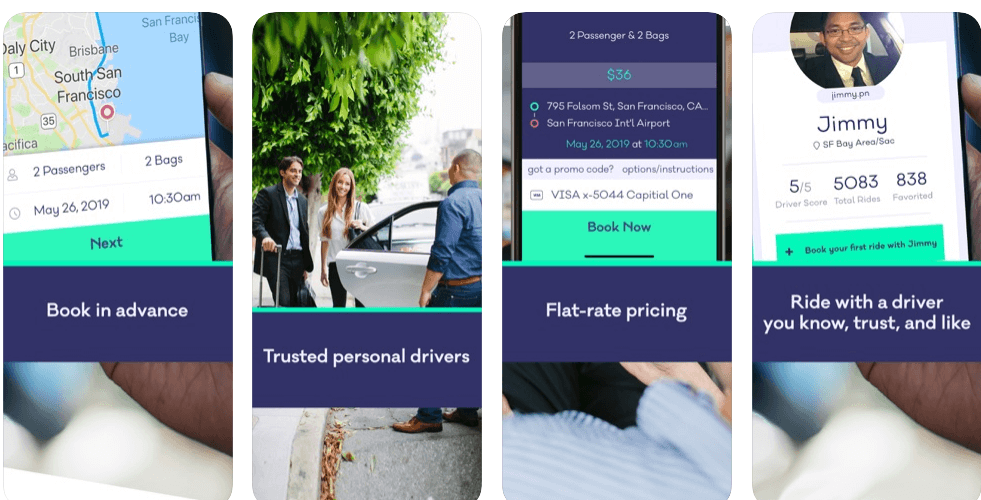 It is a private car service app, where customers can preschedule a ride, and choose a trusted driver.
For example, if a customer wants to go to the airport, then they can pre-book a ride from this app. This app is specifically for those who find it hard to get a ride early morning, or late at night.
Blablataxi: Carpooling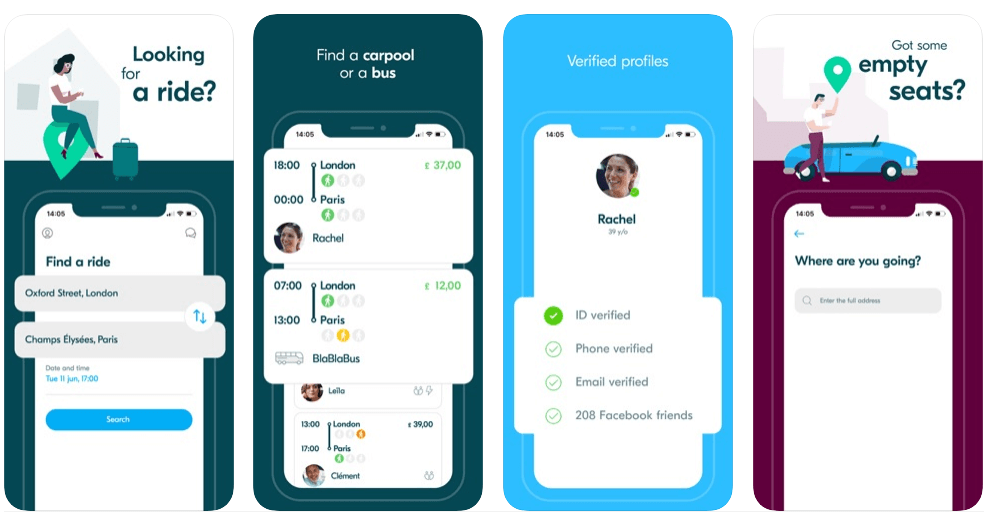 When the customer downloads this app, he will have access to many people traveling his way. It is upto the customer who he wants to travel with.
Carpooling eliminates transfers or long queues, and the customer doesn't even have to wait at the train station. If someone wants to carpool, they can publish their ride, and then decide who they want to take with them.
PopaRide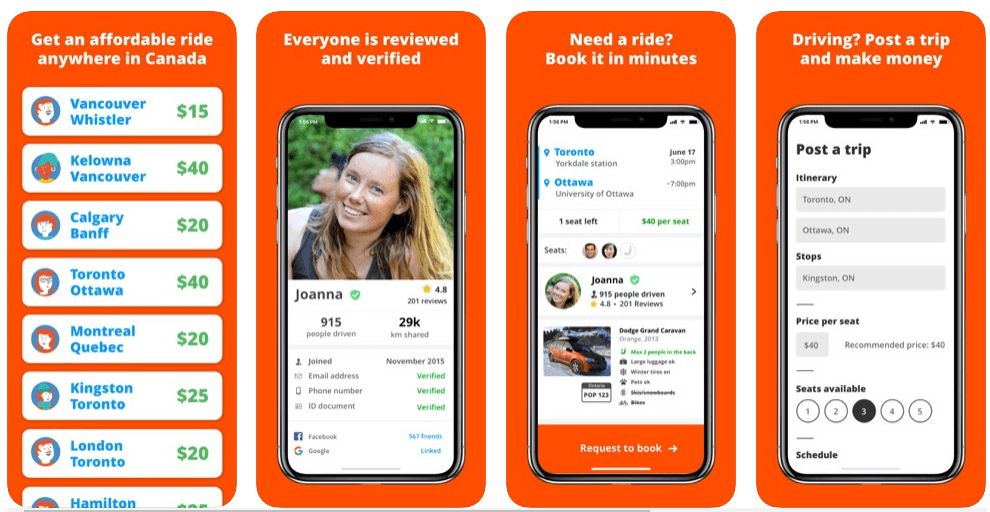 This app contains many popular routes, which the customers can benefit from. If a driver has empty seats in his car, then he can post about the number of seats, and take people to their destination.
Passengers get to choose their drivers, and drivers are all verified. The customer gets access to the whole profile of their driver so that they know who they will be traveling with.
inDriver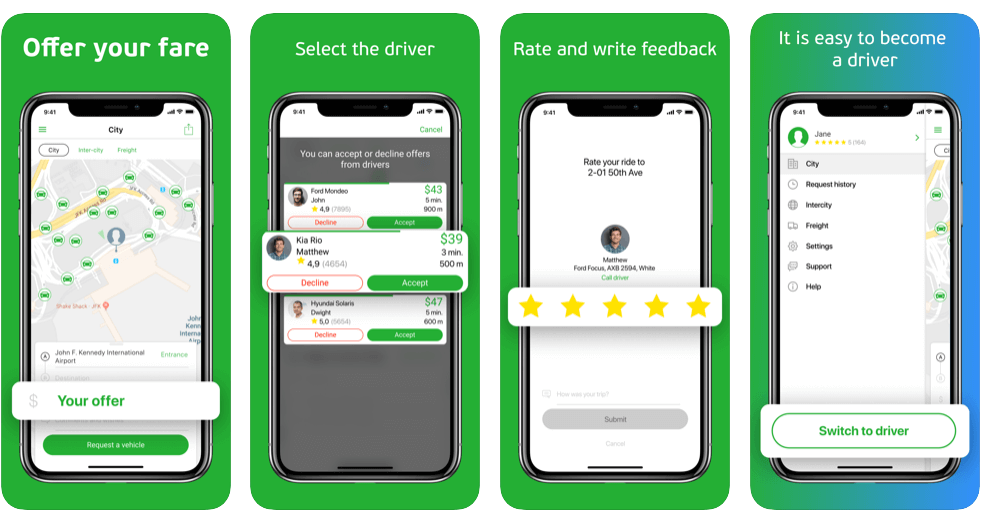 If someone wants to save on their daily transportation, then this is the ride for them. This app allows the user to negotiate the price with the driver, and perhaps, it is the only app of its kind that gives the user such a facility.
Before the app confirms the ride, the user will receive information about the name of the driver, his car, and the model number.
Read more: Best Home Workout Android Apps – iPhone Apps
Beat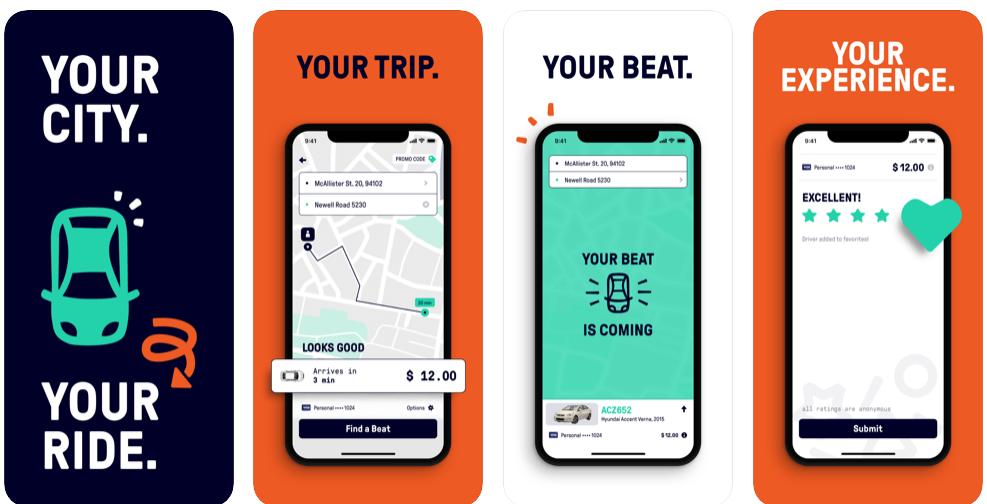 This app is very simple and easy to use. It is a taxi service app, which will take you to wherever you want to go. The drivers are all skilled and friendly.
This app is free and doesn't include any hidden costs. The customer can either pay with a debit or credit card.
Careem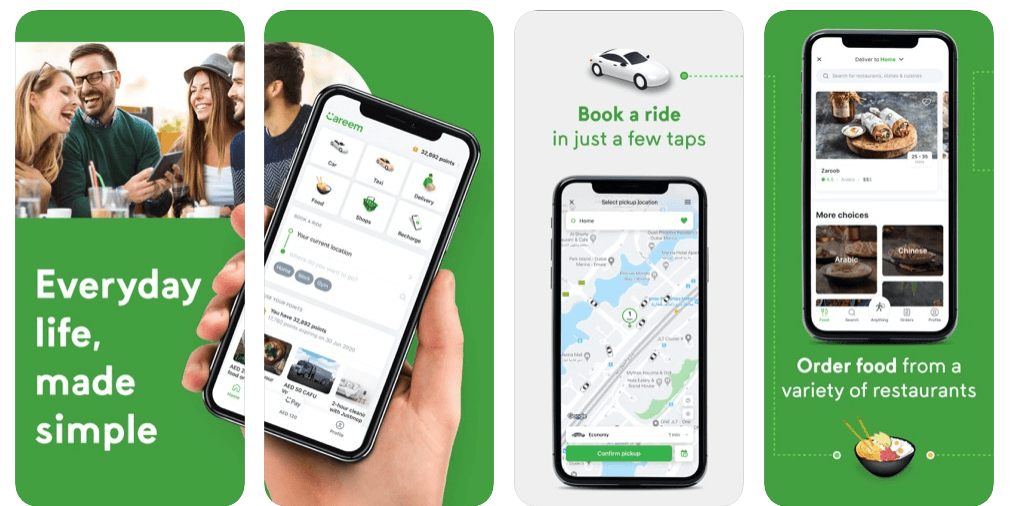 The Careem car booking app is a really helpful one for customers. When a customer books a ride, the nearest driver to the customer's home or area of pickup, accepts the ride and then within minutes, reaches the customer.
This app makes sure that the customer doesn't have to wait for long.
Conclusion
The app that people should download is Uber. Uber is a professional when it comes to ride-sharing services, and people have fewer complaints about them.
You must read: Best Android Dialer Apps