A dialer app is a simple app that people use to make their call log look fancy. There are many best Android dialer apps in 2023, which have a good reputation, and good ratings from current users.
Let's begin!
10 Best Android Dialer Apps 2023
Simple Dialer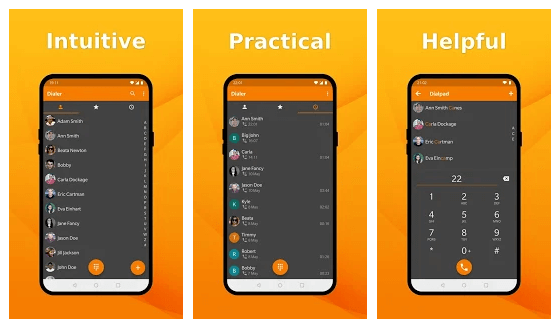 This app is very lightweight, and it is a perfect one for handling calls. The app has a call log, which makes it easier to initiate calls. The user interface of the app is simple, and so is the structure. The user will find features that are present in typical dialer apps.
This app allows the user to block calls, and send messages in groups. Contact management is very easy, and the user can merge numbers, sync them, and delete duplicate contacts.
There is an offline and online backup present for contacts. Users will find the presence of a T9 dialer very helpful. There is also a feature of smart clean-up.
Contacts+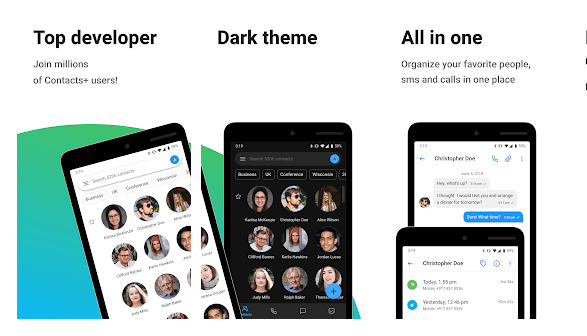 This app allows the user to organize the people they contact the most, SMS and calls, all in one place.
This app might feel like any other app, but what makes it different from others is the contact management feature, merging, and finding duplicate contacts. The best part is that the user can customize the way their contacts appear in the call log.
Some of the best features of this app are that it protects stored contacts, as it encrypts them. There is a built in caller ID and a call blocking engine in this app as well.
This app can be integrated with WhatsApp, Duo, and other messengers as well. This app supports Android Wear and can be customized as well.
Read more: Alternatives of Internet Download Manager (IDM)
Drupe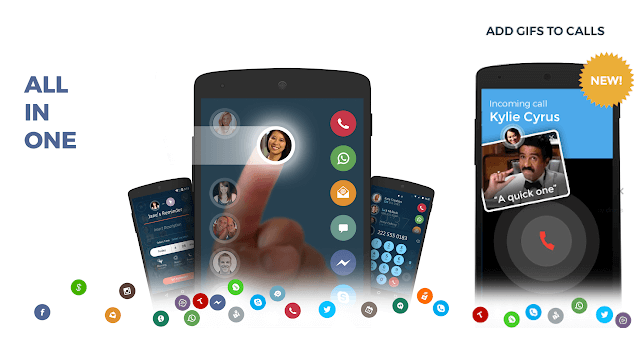 Drupe is a really good Android dialer app, which is available in multiple languages. This app has an in-built recording feature, where the user can easily record his calls.
There is a caller ID, which can track the identity of the incoming numbers of callers. The user can customize contacts in his phone, by assigning GIF stickers for them. This app can be integrated with WhatsApp, Duo, and many other messengers.
ZenUI Dialer & Contacts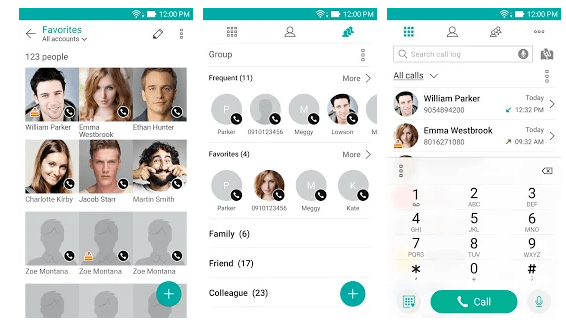 As the name suggests, this is a very easy-to-use app and can make calls right away. This app can block calls from any numbers, which can't be identified.
The user will have to only type the first character of the contact they are looking for, and their number will appear on the screen. This app is unique; as it allows the user to password-protect their contacts.
Truecaller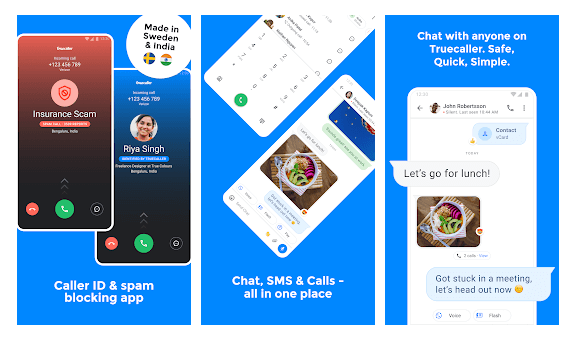 Truecaller is not just a dialer, but it can do wonders for your phone. If a person is calling you, who you don't know, the app with fetching the data of that person from Facebook.
Mostly, when people make their social networking accounts, they use their number, and this app fetches that number and the ID of that person. It is, easy to use the app, and has the best interface.
EyeCon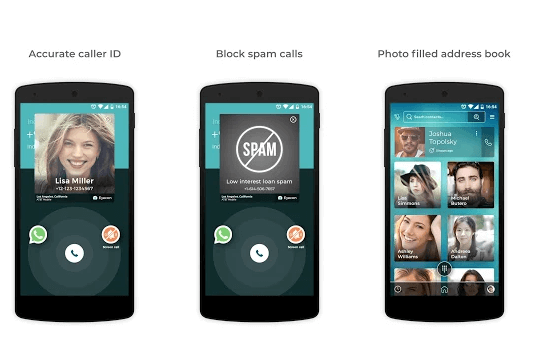 This app syncs with Facebook and other social media platforms, to find out the identity of the caller if the number isn't stored beforehand.
This app allows the user to personalize their contact information, as they can put up pictures along with their numbers. The app protects users from spam calls and anonymous calls.
True Phone Dialer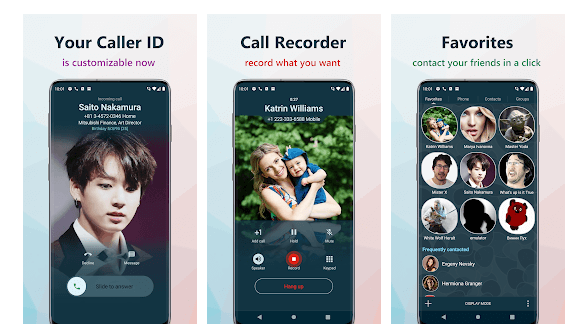 Users can edit all their contacts and create new ones within seconds. They can contact friends on social networking websites, and link similar contact together.
If the user wants to import links, then they can do that as well. They can easily organize their favorite contacts in one place.
Dialpad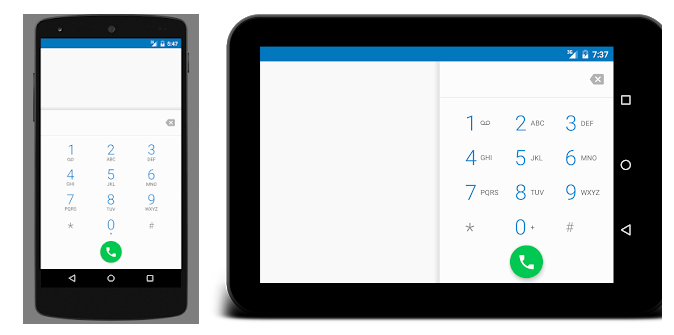 Dialpad is a replacement for Android's stock dialer, and it works on Android 5.0 and above. This app adds a shortcut to the phone so that the dial pad can open directly.
Smart Dialer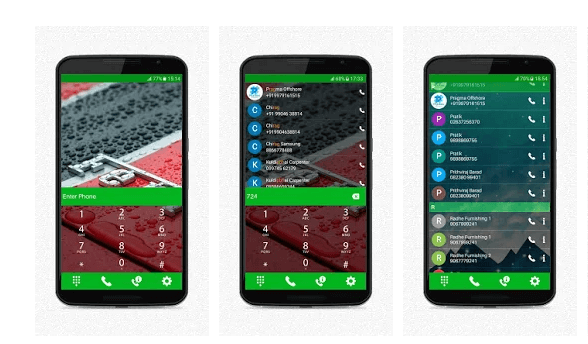 This is very easy to use the dialer, which has an appealing interface. It provides users with a very convenient way to manage both contact and the call log. It can separate the missed calls from the received calls.
Download
Caller ID | Clever Dialer

This app is a dialer but is mostly used for blocking unknown callers, and protecting the users from unwanted callers.
Spam calls get blocked, and the user information is always secure
Conclusion
The best app among these is the Truecaller, which can grab the identity of the user from Facebook, and no one can remain anonymous.
It also has an easy-to-use interface, and it will take the user minutes to learn how to use it.