Pokémon has become Nintendo's second most popular gaming property, with over half a billion copies sold since its inception in 1996.
It trails Mario, which has sold about 150 million units more than it, despite having a decade and a half head start.
5+ Best Old Pokémon Games on Switch 2023
Pokémon games began on the Game Boy in the first generation and have continued through Game Boy versions and Nintendo DS variants until now when games are released on the Nintendo Switch, which is a top-five selling platform for Nintendo and is rapidly climbing that list.
Pokémon Home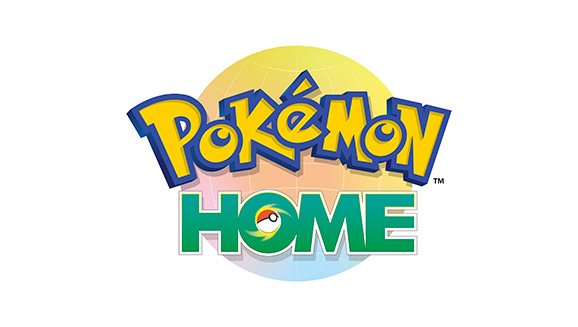 Although Pokémon HOME isn't technically a game, it is still an official Pokémon program accessible on the Nintendo Switch, so we decided to include it regardless. It's free (more on that later) and functions as Pokémon cloud storage.
The game also has a mobile version and, of course, a Switch version.
The Switch version has various unique features, such as access to the Basic Box, which can hold up to 30 Pokémon. Let's Go Pikachu!,
Let's Go Eevee!, and Pokémon Sword & Shield all have Pokémon that can be stored here.
One of HOME's major flaws is that if you want to make use of everything it has to offer, especially if you're a die-hard Pokémon fan, you'll almost certainly have to pay for the Premium plan, which allows you to save up to 6,000 Pokémon.
A 30-day subscription will set you back $2.69, while a full year will set you back $14.39.
Download link: here
Pokémon Café Mix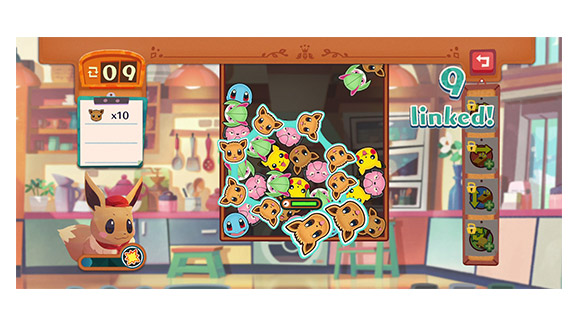 Pokémon Café Mix, like Pokémon HOME, was developed by Genius Sonority and released by Nintendo and The Pokémon Company.
It isn't your typical Pokémon game in which you must catch Pokémon. It's a puzzle game instead.
You and Eevee run a café where you serve Pokémon as customers. A puzzle is triggered every time an order is placed.
Matching icons on a screen must be cleared by linking them in a ring, with a focus on things that the consumer has just ordered.
Every time you successfully execute an order, you'll be offered the option to enhance the café, which will attract more Pokémon.
The art aesthetic is fantastic, however, some players have expressed concerns about the game's sustainability.
This game will not persuade you to change your mind if you aren't a fan of the puzzle games that are commonly seen on mobile devices. With a price tag of zero dollars, it's worth a shot.
Pokémon Quest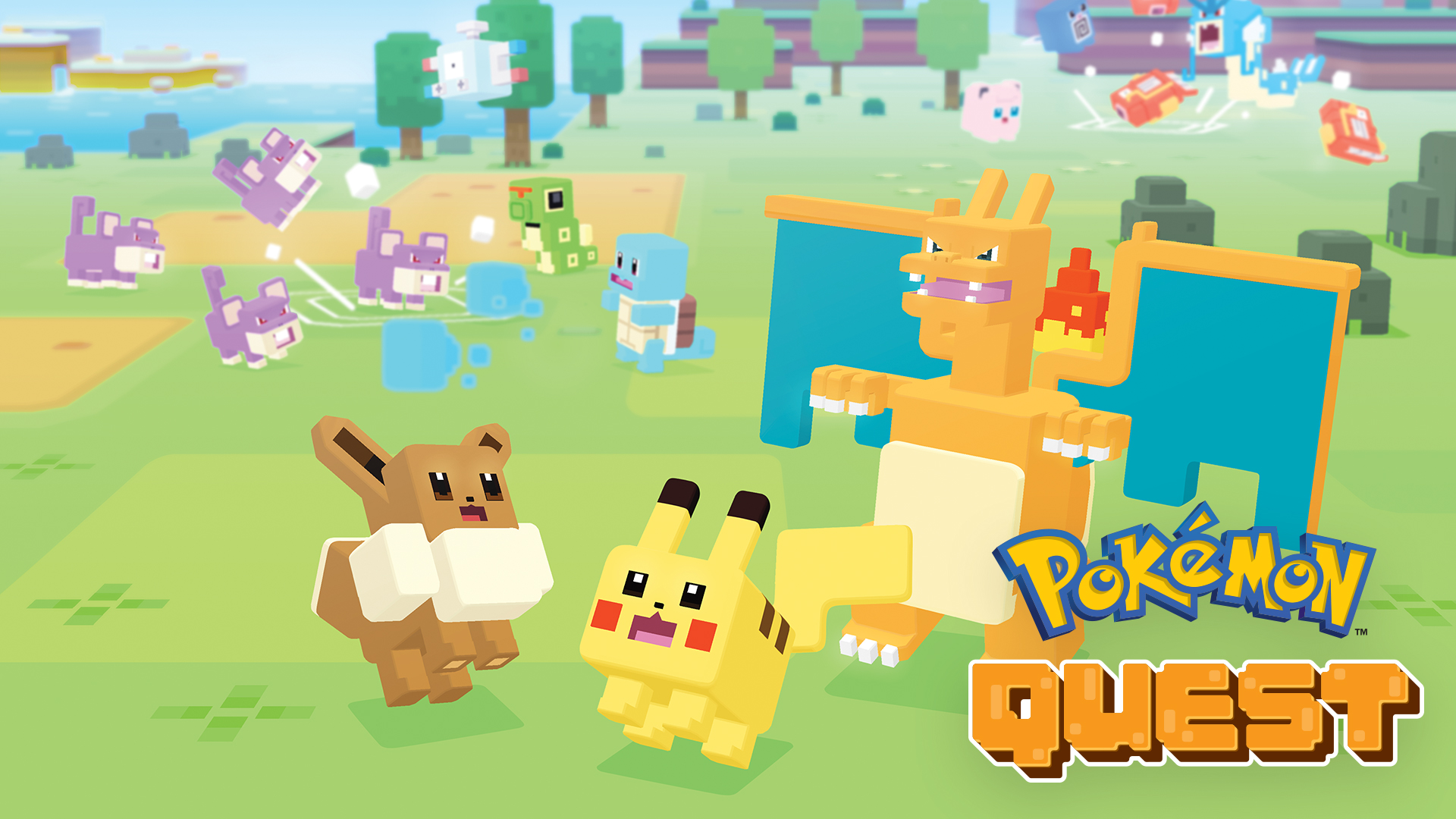 As Minecraft's popularity grew, several franchises attempted their voxel-style games, and Pokémon Quest is Game Freak's version.
The new cube-shaped Pokémon we see here is called Pokéxel, and they are set on the appropriately titled Tumblecube Island. Base camp management, expeditions, capturing Pokémon, and training Pokémon are the four aspects of the game.
Pokémon Quest, like Pokémon Café Mix, is regarded as a nice enough game to give a sufficient diversion from daily life, but it lacks the complexity required to compete with some of the titles later on this list.
Download link: here
Pokémon Mystery Dungeon: Rescue Team DX
This game is a recreation of Pokémon Mystery Dungeon: Blue Rescue Team & Red Rescue Team, which was released last year. It was the first remake of a game that wasn't part of the main series.
You begin as a human who transforms into a Pokémon, and the type of Pokémon you become is determined by a personality test you take at the outset. After that, you choose a Pokémon to be your partner and complete the tasks assigned to you.
These can range from rescuing Pokémon to delivering packages.
Many people believed that the game was too much of a grind, which took the pleasure out of it, but it's a worthy spinoff product that's hard for a Pokémon fan to ignore, similar to criticisms of other games that have already been on this list.
Download link: here
Pokkén Tournament DX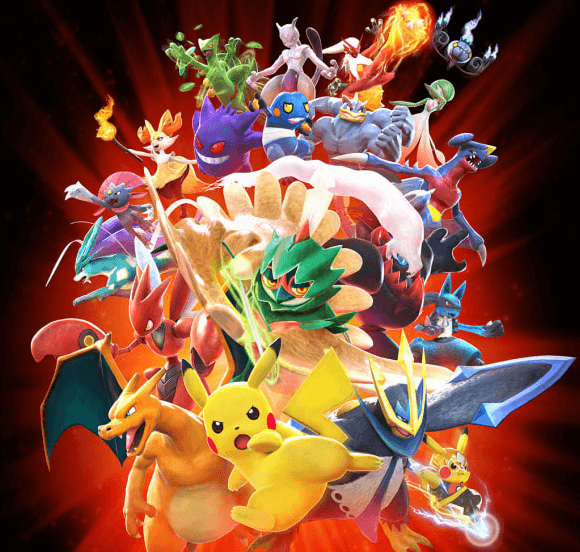 Pokkén Tournament DX is an improved version of the original Pokkén Tournament that was first teased in 2013. It was released in 2015 for the Arcade, 2016 for the Wii U, and 2017 for the Switch.
The game is known as Pokémon Tekken in Germany and Austria, which should give you an idea of what it is. It's an action-oriented fighting game.
The Switch is the only version with all 23 Pokémon, out of all the versions published.
The game is regarded as underestimated and one of the better fighting games available on the Nintendo Switch, with the Switch version receiving extra appreciation.
Download link: here
Pokémon Sword and Shield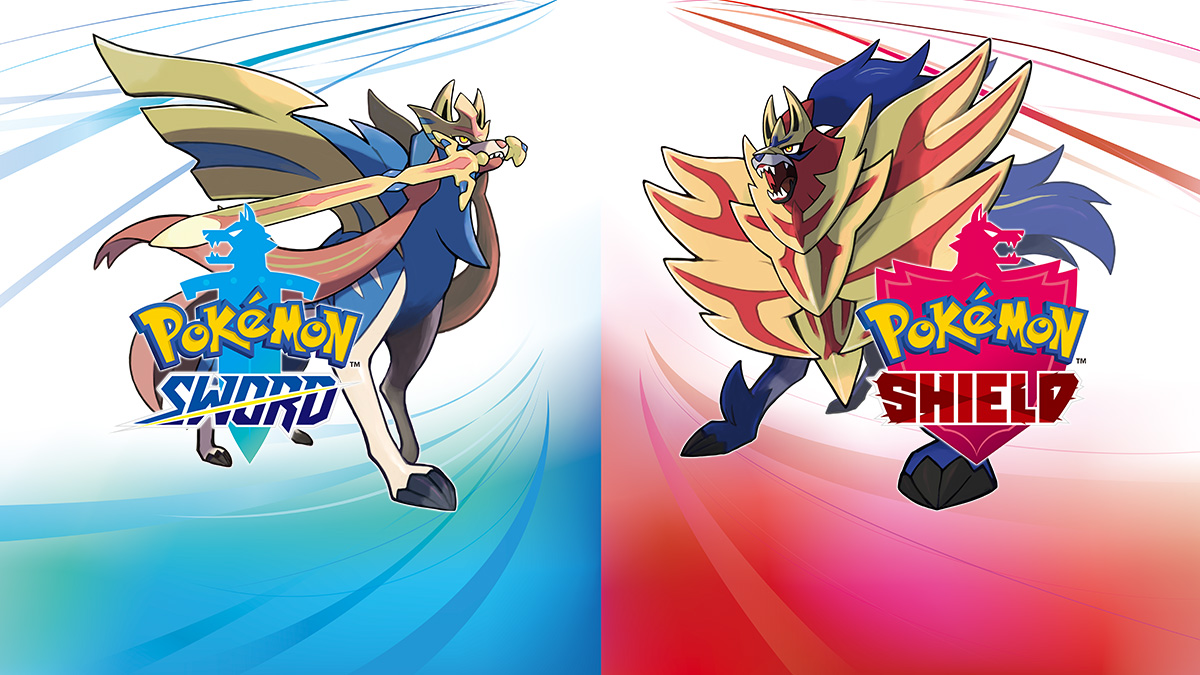 Finally, Pokémon Sword & Shield, the best Pokémon game on the Switch.
Here, we return to the traditional story of a teenage Pokémon trainer who seeks to dethrone Leon and become the Galar region's champion.
The build-up to the game had been rocky. Some fans were disappointed and called for a boycott after learning that not all pre-existing Pokémon would appear, but all worked out after the game was released.
The game's emphasis on freedom and overall design has been lauded, and many consider it to be one of the best in the series, let alone on the Switch.
Download link: here
Pokémon: Let's Go Pikachu! and Let's Go Eevee!
Another remake, Pokémon: Let's Go Pikachu! and Let's Go Eevee!, a remake of Pokémon Yellow, is in second place.
These games are unique in that they are designed to be an excellent entry point for both new and returning fans of the original from 1998.
The return to Kanto does a good job of bringing back memories for the original fans. Fans and journalists alike praised the capture mechanism and the characters Pikachu and Eevee.
Read more: How to Play DS Games on Switch?
New Pokémon Snap
Release date: April 30th, 2021
In North America, Pokémon Snap was launched in 1999 for the Nintendo 64, and the community is still divided on how wonderful it was.
Some people say it's one of the best old Pokémon games on Switch called spinoff games ever, while others think it's a bit dull. The game's premise is that you play as Todd Snap, a photographer who travels across the world photographing various Pokémon species.
You return to Professor Oak after taking 60 photos, and he rates each one.
It's a basic notion that, depending on your gaming preferences, could be ideal for you. Bandai Namco Studios will release the sequel next month.
While the first game was panned for having only 63 Pokémon, New Pokémon Snap will have more than 200.
Now, you'll use your hovercraft to go through jungles, beaches, and deserts to capture images, which you'll then deliver to Professor Mirror, who will judge them with the help of Rita and Phil.
Retouched photos can now be shared online, with the most popular images appearing in-game.
The Illumina phenomenon, which was teased at the end of the trailer, is a new addition. You've been tasked with assisting with the investigation.
Pokémon Brilliant Diamond and Shining Pearl
Pokémon Brilliant Diamond & Shining Pearl was one of the other games revealed in honor of Pokémon's 25th anniversary.
It will be an upgraded version of Pokémon Diamond & Pearl, a fourth-generation game released in Japan in 2006 for the Nintendo DS (and 2007 in North America).
Fans are eagerly anticipating the return to Sinnoh. The Pokémon Diamond and Pearl games marked a watershed moment in the brand since they were a step forward from prior games and showed fans what the franchise's future held.
Fourth-generation was the first to introduce online battling and trading, so it's only right that it returns here.
Apart from the apparent graphical differences, the remakes are thought to be accurate.
Read more: How To Find Roblox Condo Games?
How to spot fake Pokemon games?
The label
The best place to start is with the label, as most fakes can be discovered just by looking at them. You'll want to keep an eye out for the.
Labels are equally spaced and straight.
Color/saturation, clarity/blurriness of words, font/size of text, and icons are all present in the Nintendo Seal.
label imprint with holographic quality (GBA games)
The cartridge casing
If the label doesn't reveal that it's a fake, the plastic cartridge shell can often reveal the truth.
Take great note of.
The frostiness of the plastic typeface of the Game Boy Advance imprint on cartridge color of the plastic frostiness of the plastic font
How to randomize Pokemon games?
Make sure you have both a ROM and an emulator on hand.
To randomize a Pokémon game, you'll need a ROM for the game, as well as an emulator installed on your Windows or Mac computer to play the game.
LoveROMS and EmuParadise are two sites where you can get ROMs and emulators.
If you're playing a Pokémon game on a console or a mobile device, you won't be able to randomize it.
The Universal Randomizer application can be downloaded here. Visit this for further information.
Click the download link for your operating system in your web browser (if you're using an OS other than Windows (such as Mac), click the Download for all other platforms link).
The Universal Randomizer can be used to randomize Pokémon games from generation one to generation five (for example, Pokémon Black Version 2 and White 2).
How to get pokemon games on your iPhone?
Downloading and installing an emulator is the best way to play vintage Pokémon games on your iPhone.
This is an app that looks and acts like a computer system, such as an outdated video game console.
You can play Game Boy, Game Boy Color, Game Boy Advance, and Nintendo DS games on your iPhone with the correct emulator.
Because your iPhone lacks sufficient processing power, newer consoles, such as the Nintendo Switch, aren't frequently available to simulate.
Emulators aren't allowed on the App Store, unfortunately. However, there are a variety of other options for installing an emulator on your iPhone.
None of them, by the way, need you to first jailbreak your smartphone.
Even though Apple doesn't like it, most emulators are open source, which means they're free and legal to use.
That implies you can use enterprise certificates or compile them as your apps to install them outside of the App Store.
Read more: Top 5 Best Games To Emulate