We want to improve our time management skills; and lead more productive, fulfilling lives.
The world is becoming more distracted than ever before. From social media and streaming services like Netflix, Spotify, etc to video games and silly YouTube videos, our attention is constantly being diverted from our daily tasks.
However, times are changing. People want to get more out of their time. Nowadays, the world is all about being productive to the core.
IT firms throughout the world offering Mobile App Development Services are now coming up with state-of-the-art applications for the Business sector.
Whether custom solutions or products, Software companies are also making apps that enhance efficiency and productiveness.
Time management is a necessary aspect of anyone's routine who wants to properly utilize and manage their day.
As a result, a lot of apps are available in the market to help in giving them the most out of their day and maximizing an individual's potential.
The digital revolution has brought many productivity applications to the position of prominence.
10 Best Productivity Apps for iPhone 2023
Some productivity tools help you manage your ever-growing email inbox. Others automatically do rote tasks for you, letting you focus on the work that only you can do.
With the help of the right productivity apps and services at your fingertips, you can improve your workflows and your life to a whole another level.
Here you go!
TRELLO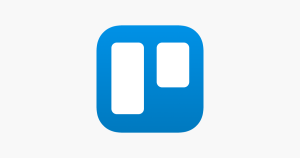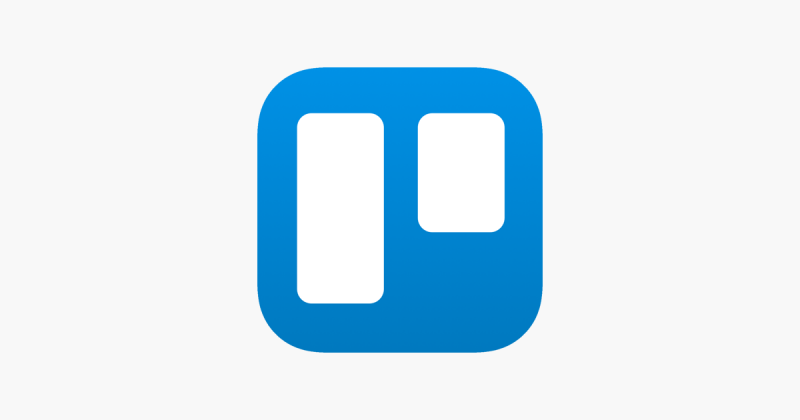 Trello is known as a project management tool that is designed to help individuals and teams collaborate better and keep their projects organized.
It offers a freemium model that lets users work conveniently with an unlimited number of boards, lists, and cards.
This one can also be amalgamated with cross-functional departments.
it is all about collaboration with others when it comes down to get the job done efficiently.
Thanks to Trello, this can have used and enjoyed by both iOS and Android users who are working together through customizable boards, lists, and cards.
The visual features of Trello make it a great way to organize tasks on both personal and professional fronts. This app helps everyone to stay up-to-date with the progress of the project without the need for sending out emails which are quite convenient for you.
Trello holds some features like task allocation and sharing which make the app super cool for its users. Through a progressive workflow, you can create and prioritize tasks that make it easy as pie for users to know what to do next.
Tasks can also have deadlines that make it vitally important for the users to complete them within the assigned due dates.
It provides security features, such as the ability to restrict membership invitations, set access to observer-only for clients or external team members, remove former employees from an account, and control who can create private or public boards
BONUS TRAITS
It offers integration with an unlimited number of apps
You can easily attach a file of up to 250 MBs
It gives you the bonus of adding files, emoji, or a comment to a discussion
You can also tag specific members to a comment
Provides sorting options like recently active members, most members, or alphabetically
Link: here
ZAPIER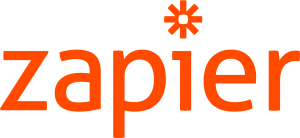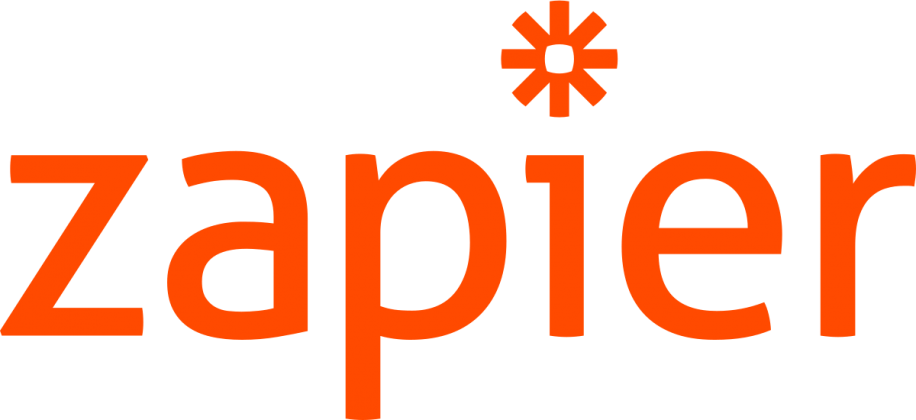 You can save a great deal of time while working on the recurring tasks through Zapier which lets you create a customizable automated workflow for things you usually perform manually.
Zapier allows you to manage time by downloading all email attachments to Dropbox etc and to avail your best time to work on other tasks to achieve more productivity.
It is an online platform that aims to connect various apps to automate workflows easily in the business or even for personal productivity.
With the help of its powerful technology, Zapier moves information between user web apps automatically, so users can focus on the more important work at hand.
The ultimate aim of Zapier is to empower businesses everywhere to create processes and systems that let computers do what they are best at doing and let humans do what they are best at doing.
With the help of the right tools, you can accomplish more with 10x the impact and lesser work involved at the same time.
BONUS TRAITS:
It offers a lean but capable dashboard that lets you manage your apps and zaps very easily
Offers you an extensive task history
Automatically or manually replays the tasks depending on your preferences
No complex installation procedure
Offers imports/exports through Google Sheets
Link: here
TODO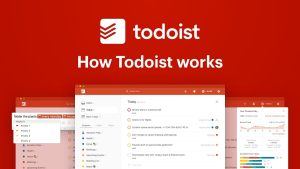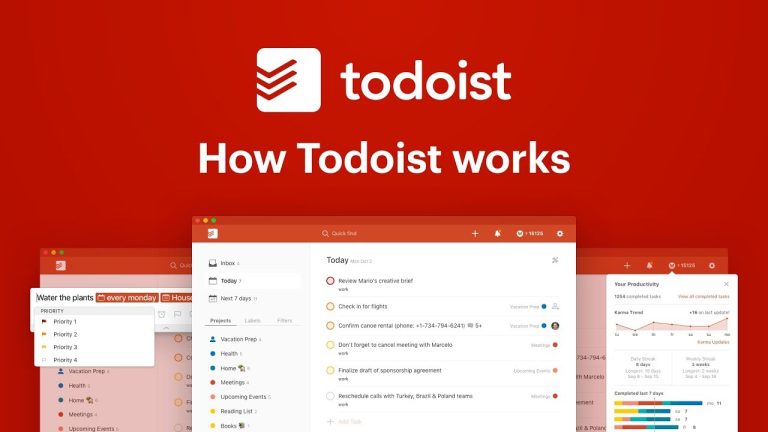 ToDoist is an app that is based on the same idea. It aims to keep track of everything including errands (imagine a shopping list) and even big-sized sophisticated projects between teams. It helps people achieve more.
ToDoist is an app that works on all your devices, has great features for monitoring your productivity, and lets you geek out on organizing everything you have to do. This remarkable and reliable app is available on all major devices, couldn't be easier to use, and comes with great features.
Todoist will keep you happy and productive if you need an app to organize your tasks, either by yourself or with others.
ToDoist is available on every major platform, including Android, Android Wear, iOS, macOS, Windows, and Apple Watch.
BONUS TRAITS
It also offers a web app
Syncing is highly reliable through this app
Its setup is straightforward and simple
It gives you a bonus to add a due date, comments, a priority rating, and other details
You can also make tasks and subtasks
CALENDAR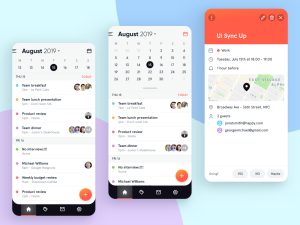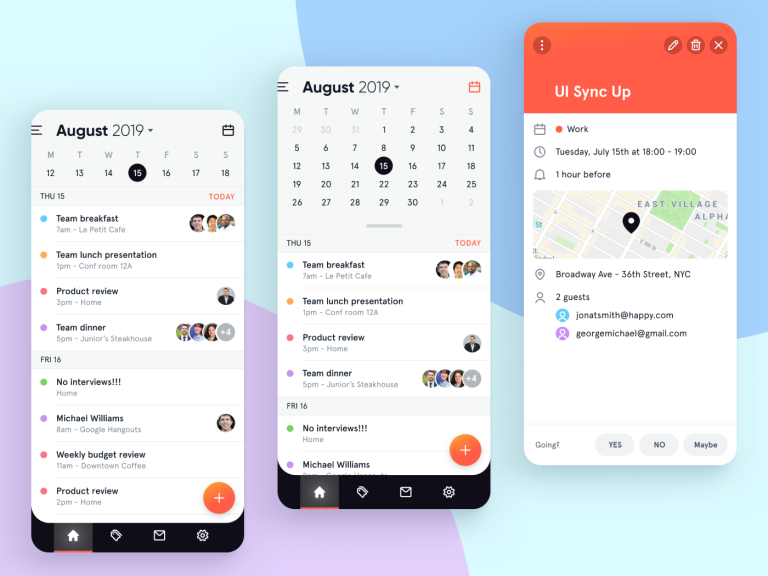 This Artificial Intelligence (AI) led productivity app is always learning and helping you in saving your time and effort along the way.
The value and significance of the Calendar application are increasing with its continued usage. It provides other users to see your availability for booking a convenient time for a meeting with you.
Calendar app lets you create and edit appointments, invite friends and colleagues to events, get alerted, share agendas, stay on track, and most importantly — on time!
You can easily set up Calendar application to work with Apple's iCloud, Google Calendar, Microsoft's Outlook, and even CalDav calendars from your own or your company's servers.
Furthermore, thanks to Siri, you can add, review, and even change appointments quickly and easily, and with the power of your voice.
BONUS TRAITS
It provides a wide range of tools and solution for tasks
It also helps you manage email and spreadsheets
You can plan events with a daily, weekly, and monthly format
You can set daily reminders
Offers impressive integration
HOOTSUITE: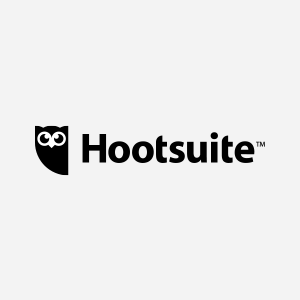 Thanks to HootSuite that allows you to update all these social media sites in one go without logging into each of the individual platforms.
This is an amazing social media management app that provides help in scheduling every post you plan for next week, month, or even 3 months. The software automatically posts content at your specified time.
Hootsuite is counted as the world's most widely used social media management platform with over 16 million users worldwide and Best Productivity Apps for iPhone.
It is designed for organizations to help them execute social media strategies across multiple social media networks, including Facebook, Instagram, Twitter, Linkedin, Pinterest, and YouTube.
Teams can easily collaborate within a secure environment across all devices and departments to manage social media profiles, generate revenue, and engage with customers.
The app's Dashboard is laid out with main tool groups, product controls, and added services in a slide-out menu on the left side. There's a lot of data present in the app, which might be a bit disorienting at first.
BONUS TRAITS:
The Header is present at the top of the screen.
The Header allows you to select profiles, compose messages.
You have the choice to compose and post the messages or save them to post later.
Hootsuite also added a recent integration with Twitter's customer feedback feature
It gives you a bonus to attach photos to your posts and publish or schedule them in fewer clicks
Link: here
MindMeister
Get your creative juices flowing any time of the day when you can brainstorm and work on a viable idea whenever your mind comes with something great? Mind Meister is here to help you gather your thoughts through a mind map.
This is an easy-to-use customizable app that encourages free thinking, noting down ideas, and creating a mind map to help you organize your thoughts into a considerable idea.
Most of all, it provides help in collaboration with your ideas so that others can also contribute and help you refine and polish up your thoughts.
MindMeister is a powerful, cloud-based mind mapping app that provides help to the individuals and teams in schools and businesses to visually capture, nurture, and share ideas.
It is a reliable collaborative tool that offers impressive graphical techniques to help its users in brainstorming, creating project plans, taking notes, managing meetings, and performing other creative tasks online.
The platform is OS-agnostic which means it allows users to access mind maps inside the web-browser whether they are working on Linux, Mac OS, Android, Windows, or IOS devices.
This app offers you endless possibilities of mind maps which make it an ideal replacement to the traditional mind mapping and collaboration applications.
BONUS TRAIT
It is a reliable information visualization tool that provides a flourishing, shared environment
The users in different places can collaborate and solve problems in real-time
Students can work together on the mind maps from school and home
It includes a mind map editor
Its bonus traits include history mode, import & export, mind map presentation, publishing & embedding, and project management.
HELLOSIGN
Let's admit it. A lot of us have this problem thanks to the digital age we are at that we all want things done faster without the intervention of the manual/paper-based system.
The document signing is always a problem especially when you have to take a printout, sign on the document, scan it, and then attach it to the document again.
HelloSign is a tool that makes document signing easy without having to go through this hassle again. Your signed contracts are inside the secure HelloSign system so that you do not need any space in storing documents which proves to be helpful.
It is a tool that lets users sign documents with legally binding e-signatures. It is a web-based program that also allows users to easily upload documents with a drag and drop interface.
With HelloSign, you can affix signatures to documents obtained from various sources, including email as well as third-party applications like Dropbox, Google Drive, Box.com, Evernote, and SkyDrive.
The tool is very straightforward and does not contain any complexities in its flow. All users need to do is simply upload or create a signature, insert it on a document, pick the recipient, and hit the "Send" button, and bingo! You are done.
BONUS TRAITS:
It offers team management tools
Helps in branding
The workflows turn flexible
Contains Google integrations
Offers two-factor authentication
EVERNOTE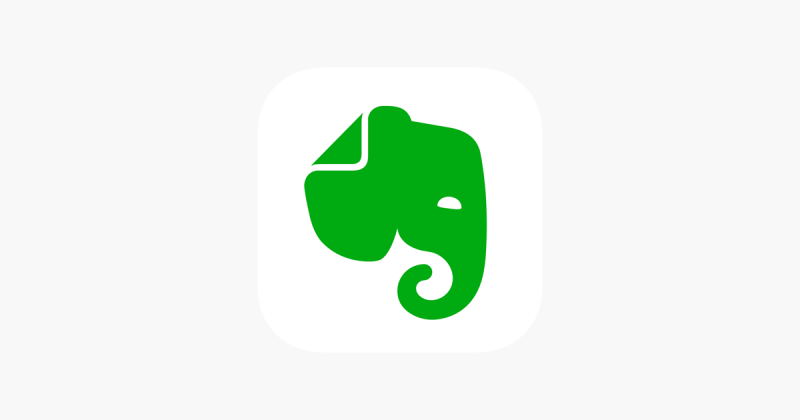 Evernote is among the best apps for taking notes and one of the most popular productivity apps.
It is a highly customizable and easy to use app which makes it a favorite for the majority of entrepreneurs/owners, business executives, and employees around the world.
With tons of built-in features, this tool is designed around pounding out notes, clipping websites, and organizing thoughts, we have no trouble affirming that Evernote stands at the top of the digital notebook class.
It is a cloud-based tool that lets you take notes on your computer or smartphone which provides several advantages over the traditional pen-and-paper approach or even a word processor.
The ability to take notes and store them in the cloud isn't what makes Evernote a favorite among the record-everything crowd, however. It's the added features that do that, particularly the organizational ones.
Farther the ability to group notes into notebooks, those organizational features also include tagging notes for sorting, crosslinking notes, saving attachments to notes, and inserting checklists and tables.
Text in notes can have searched, of course, but so can text in images that are done by optical character recognition (OCR). The OCR includes scans of handwritten notes and camera snaps of whiteboards.
BONUS TRAITS:
It allows effortless note-taking and syncing.
Evernote offers incredible search.
Also contains a browser version
Evernote offers three tiers of service for personal use to the customers
You can upload up to 1GB of new data per month
SLACK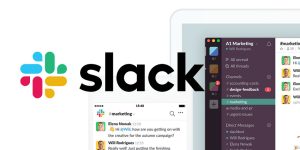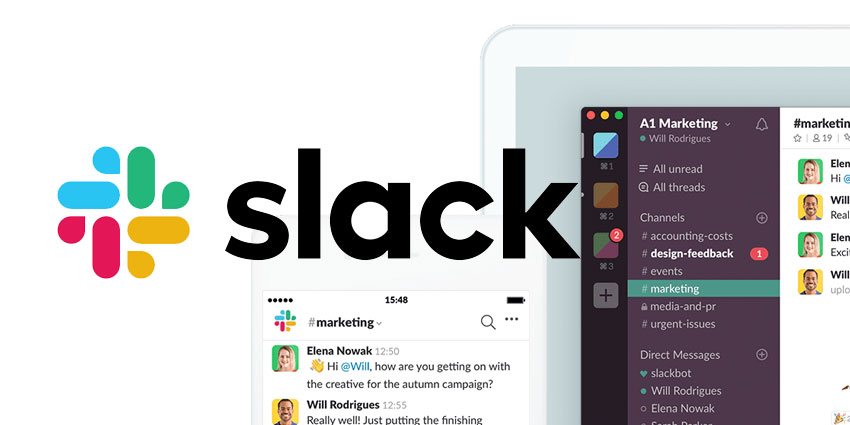 Stay connected with your team members through a messaging service that makes instant communication handy. You can easily create multiple communication groups and broadcast a message with a click to help everyone be on the same page regarding an important announcement, discussion, and many other things.
Slack is your go-to platform for collaborating and resolving problems within a second.
Slack is the perfect tool for communication & collaboration when there's a team that spans time zones and continents. It houses a workplace directory, so any employee can have searched for by name.
It helps you in sending a direct message to any individual in the company and it is as simple as finding their name, then typing a message & hitting send!
Essentially, it's a hub for all communication. With the help of Slack, individual, team, and company-wide announcements can have quickly & easily disseminated.
This tool is great when you have a working group that is spread out over various locations.'
It doesn't only assist you with facilitating productive chat sessions but also with video conferencing and screen sharing (depending on your pricing tier). Its fun features can help to build team camaraderie.
BONUS TRAITS
It helps you to connect with fellow workers easily.
You can also communicate with other companies who have Slack
It holds a low barrier for entry
You can also invite new users via email
Offers mobile, web-based, and desktop version of the application
Link: here
DROPBOX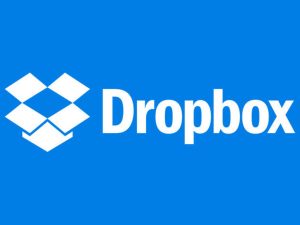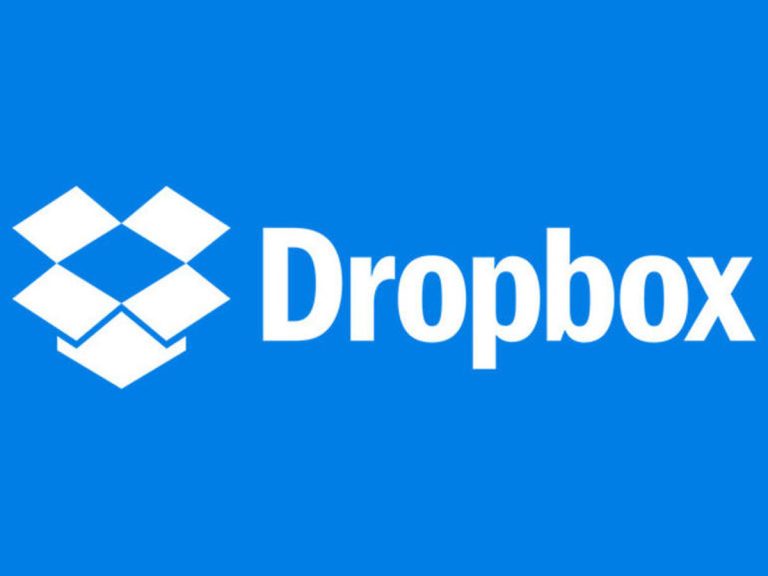 Dropbox is an essential tool that gave users the concept of storing everything online in a secure mode that can have access from anywhere as long as you have the Internet and a device for accessing the data.
It has a lot of popularity and following around the world for remaining as one of the top productivity apps for users as it allows instant access to your data for performing any type of tasks as you hold to be fit for the moment.
With Dropbox Space, you can have text descriptions to break down its purpose, and basic to-do lists for managing upcoming tasks and productivity apps for iPhone.
It has a "For you" tab that lives in your Windows system tray or macOS menu bar pulls information from your calendar and tries to find files you might be looking for mid-meeting, and also shows you a timeline of recent activity (edits, comments) from your team.
BONUS TRAITS:
You can see everything you have shared or collaborate on with a specific member of your team.
Cloud files can be brought into Dropbox Spaces
It works with JPG, PNG, and GIF files.