People usually use Instagram to generate leads, as a brand ambassador, for their spreading news, and to generate a social connection with your others. To make stunning videos, people need a free Instagram video maker.
In this article, we will show you how to make an Instagram video step-by-step.
The softwares used to offers color grading with more than 50 transitions, more than 40 filters, and more than 30 overlays. You can edit anywhere.
Instagram video makers help and provide a new function by that you can also directly upload or publish your videos on YouTube and other online platforms. Here is available an open-source video editing software and export videos to your social media accounts with watermark and without watermark.
Top 15 Best Free Instagram Video Maker on Windows / Mac / Android / iPhone / Online
Lightworks (Windows, Mac)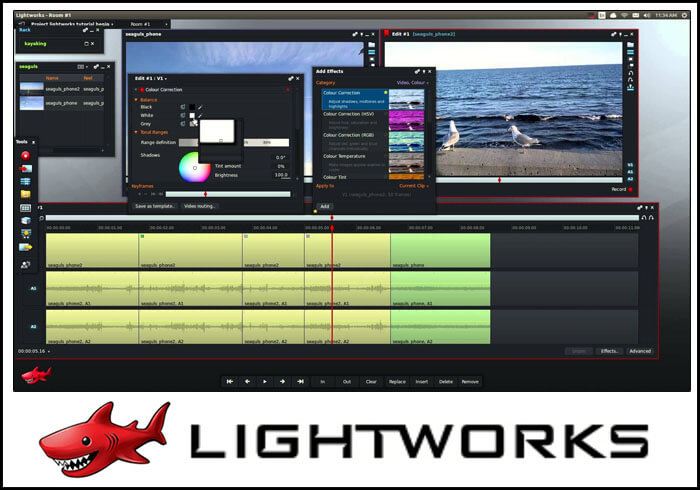 Lightworks is the more advanced and powerful video editing software which is a perfect choice for Instagram users. This software has edited many well-known, award-winning films, such as The Wolf of Wall Street, Pulp Fiction, and The King's Speech.
Lightworks offers two different editions that is the "Free" and "Pro" version. The pro version needs to purchase for use.
Therefore, the Pro version offers some advanced features, including advanced project sharing and stereoscopic output. However, the free version still has powerful features, including more than 100 effects and Multicam editing.
Features
The interface is quite easy that is drag-and-drop
There is a perfect content management
It offers video routing
It has blend modes and color correction
It edits with effect keyframes
It offers rendering effects
You can apply color LUTs
You can add chromakeys
It is a perfect fusion compositor
Machete Video Editor Lite (Windows)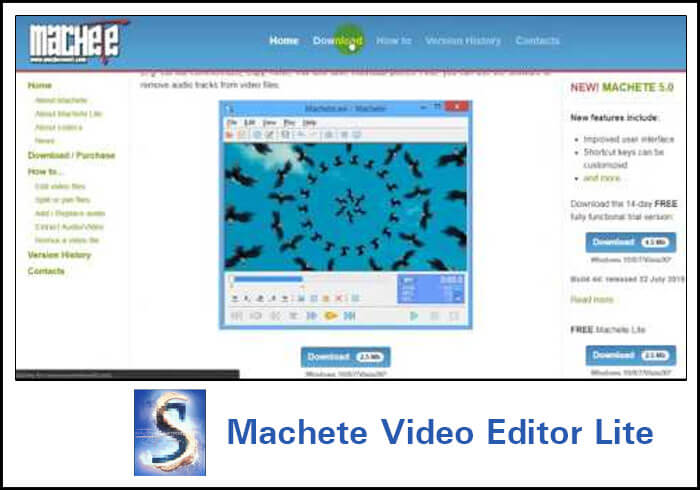 Machete Video Editor Lite is an open-source video editing program. This software supports all the versions of Windows OS. Furthermore, you can copy, cut, and paste any sections of the video.
This program does not re-encode the video files while slicing them, so you do not lose video quality. The interface is very intuitive and you do not waste your time. It may be a great option for beginners.
Features
It supports 3D video editing.
It offers audio tools.
It has various brand overlays.
It has a media library.
You can share it on social media accounts.
You can adjust the video speed.
You can split and Merge your video.
It supports HD Resolution.
It has numerous text overlays.
You can capture your videos.
It offers video stabilization features.
Read more: How To Download Tinder for PC and Mac?
Cinemagraph Pro (macOS, window, iOS)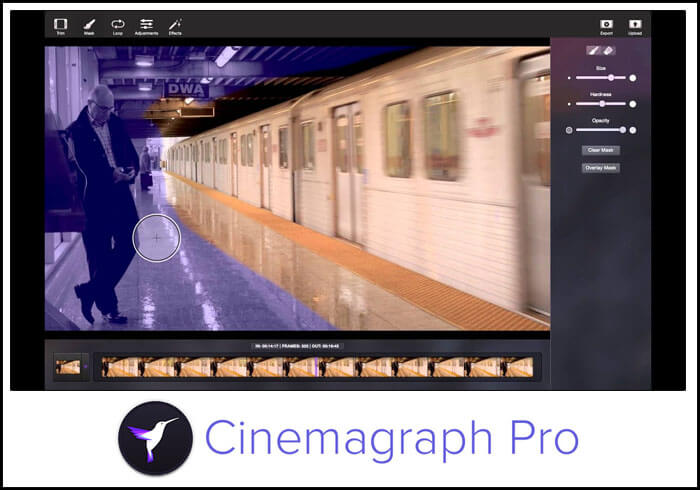 Cinemagraph Pro is another option for creating an Instagram video. It also offers to create videos for digital marketing, websites, and other social media accounts.
This video creating software also offers you to rotate, flip, and adjust the temperature, saturation, exposure, tint, etc.
Features
The video output is a high resolution
It has numerous masking tools
It offers seamless looping options
It has white, colored, and black filters
You can instantly upload your cinemagraph to the Flixel Facebook page if you want.
It gives an embed code.
Adobe Spark Video (iOS, Windows, Mac)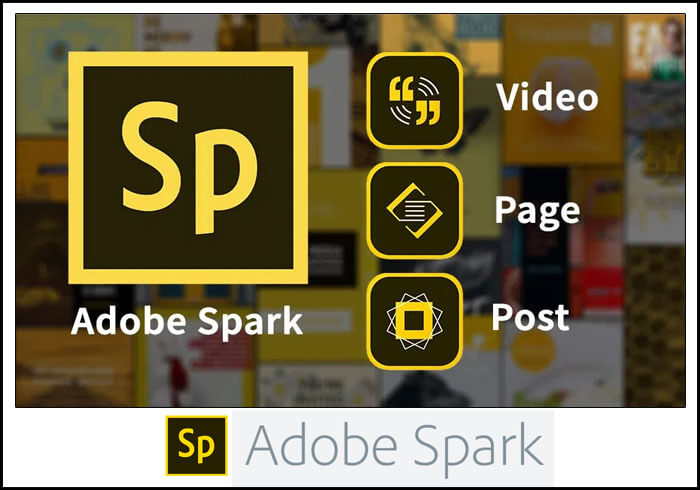 Adobe Spark Video is video creating software used to create an Instagram video in just a few minutes. It offers to select the personalized add logo, themes, text, music, etc. You just need to sign up for a free Adobe ID using your Facebook or Google account.
Features
This software has perfect contact management.
You can extract your data.
It has a lot of designs for new templates.
You can either edit your mage or your video.
It also has print management
Here is the option of the step-by-step Wizard.
Read more: How to Post To Instagram From PC or Mac?
Avidemux (Windows, Mac)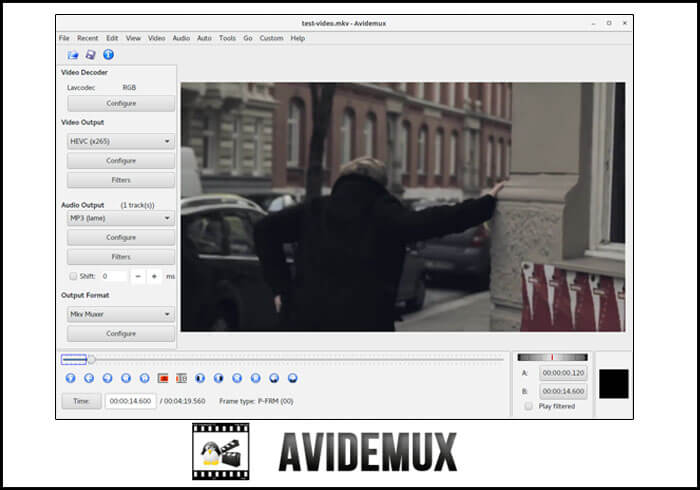 Avidemux is another Instagram video creator. It offers a quick basic video editing without loss of video quality.
Furthermore, this program supports multiple video formats, including DVD, AVI, QuickTime, MPEG, and MP4. It also offers several filters along with rotating and flipping of clips, adding subtitles, adjusting colors, and brightness levels.
Features
It supports 3D video editing
It also offers various audio tools
It has numerous brand overlay
It supports collaboration
It has a media library
You can share your edited videos on social media accounts.
There is an option of speed adjustment
You can split or merge your videos.
It supports HD resolution
There are numerous text overlay
It offers on-spot video capturing.
It supports video stabilization
EaseUS video editor (Windows and Mac)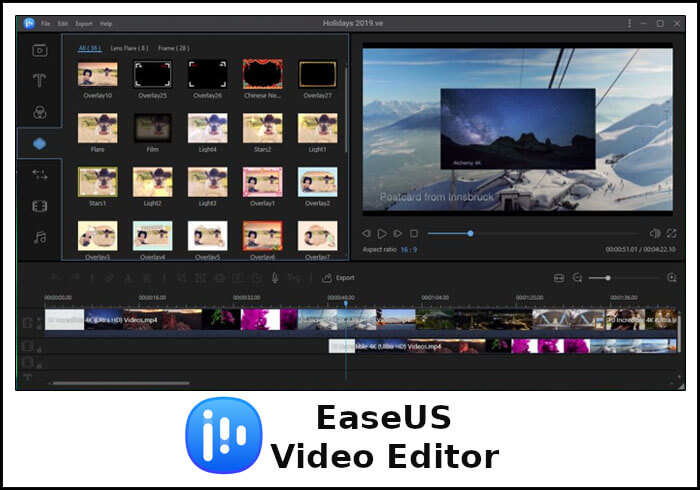 You can import all media file formats by EaseUS. It can a good function that can convert file formats and also can edit audio files, video files, and more. EaseUS provides the supports of multi-track editing at the same time and you can edit up to three tracks editing of videos, as well as images with PIP effect.
EaseUS Video Editor could be the most helping tool for your footage shot on almost all of the devices, such as GoPro, phone, or digital camera.
That is why? Instagram offers different amazing ways to share your videos, such as when you add your Instagram stories, in your timeline and Instagram TV (IGTV). Uploading videos onto your Instagram account can be used.
Not only EaseUS have more than 100 music backgrounds, sound effects, and more than 60 elements to add beautify effect in your videos but also supports narration, as well as voice recording for videos.
Apart from this, it creates stylish slideshows, has detailed tutorials, and intuitive Interface. It also offers a free trial version.
Tutorial of Making an Instagram Video and Sharing to Instagram using EaseUS Video Editor
You can create and easily upload your engaging, funny, and professional-level videos on Windows PC videos through just one click by using EaseUS Video Editor.
Here is the stepwise tutorial on how to make an Instagram video and share it to Instagram using EaseUS Video Editor in just a few seconds.
Read more: How to Delete Instagram Account?
There are two steps, first one is to create a video using EaseUS, and others are sharing on Instagram
First. Creating an Instagram video on your desktop devices:
Following are the step to make a video on PC
Step 1: First, open the preinstalled EaseUS Video Editor software on your PC.
Step 2: Import the Videos file which you want to edit.
Step 3: Put video clips on your timeline panel, either by dropping or dragging videos from the Media Library. Otherwise, you can also add through the right-click on the clips in the "Media," then select "Add to Project" to load your video on the timeline.
Step 4: Next, then right-click on the video, and then select the "Edit" option.
Step 5: Now you can rotate, add watermark, split, speed, trim, or enhance your video clip.
Step 6: Click on the "Export" option in the Toolbar, so that your created video export to save. There will be four available methods to save the export file.
Second: Upload video to the Instagram
Step 1. Sign on to the Instagram with your account Id and password.
Step 2. Now, go to the IGTV or Instagram TV and click on the "Upload" option.
Step 3. Click on the "+" icon, and go to browser option to choose your created video, and upload it to Instagram.
Ripl (ios, Android)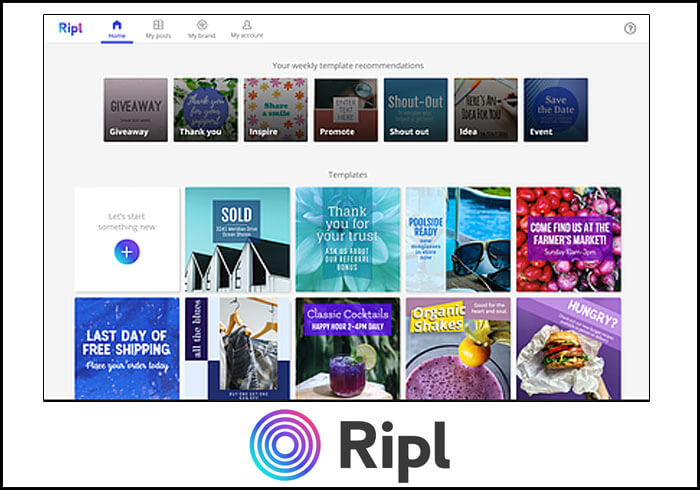 Ripl is only the mobile supported, which is used to make videos.
In the Android running operating system, this application is compatible only with the 6.0 and later editions, whereas, in iOS, this program is available in 9.0 and later versions. Additionally, it can also make slideshows, collages, banners, etc.
Features
It is free and easy to use software
It is available in various beautiful templates.
You can edit your images, as well as videos.
It is best for all the social media platforms, like Facebook, LinkedIn, Instagram, Twitter, as well as for YouTube.
Vigo Video (Androids)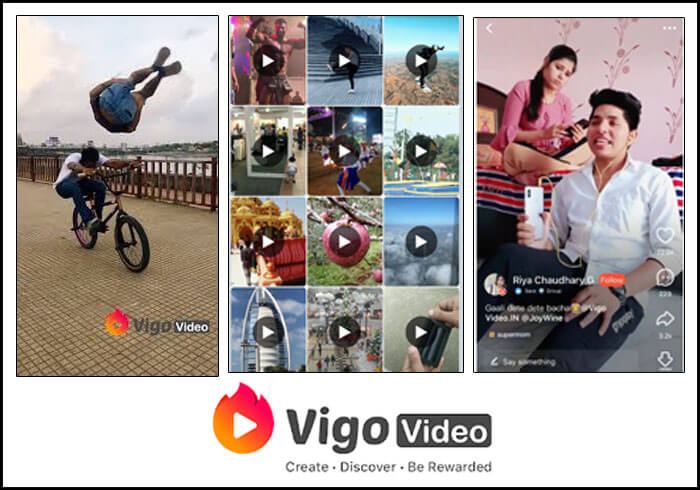 Vigo Video is another Instagram video maker only for Android OS. This is an open-source, and easy to use video maker.
This application is perfect to create short chic videos of 15 seconds for social media accounts. Additionally, it is available up to twenty different languages, including English, Bengali, Arabic, German, French, Hindi, etc.
Features
A wide range of different formats.
The interface is very intuitive.
It offers powerful video editing features.
More than 300 stunning video effects for different niches.
Read more: How to block or unblock somebody on Instagram?
PicPlayPost Alternative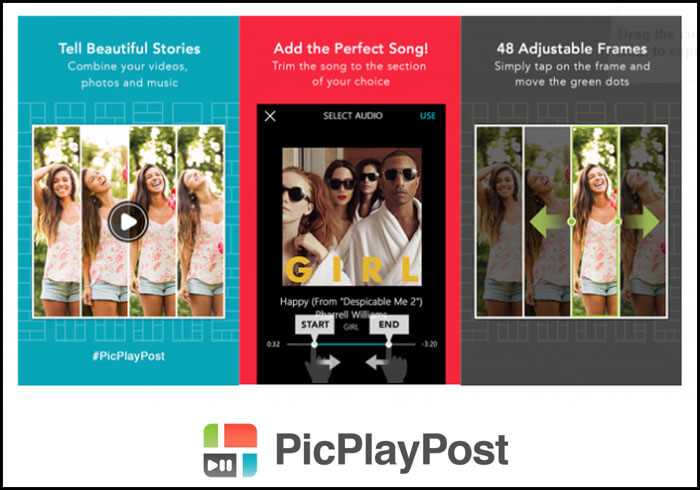 PicPlayPost is an alternative application to create video collages, slideshows, and memes. It is only a mobile application, and available just on the App Store and Google Play Store.
You can import videos, photos, live photos, and GIFs on Instagram by using this application. Additionally, you can also add music, watermark, text, transitions, etc., in your videos.
Features
The interface is very intuitive.
It offers video collages, slideshows, and memes creating.
You can import your photo directly.
In the iOS version, PicPlayPost Pro does not support iCloud saving and backing up to the devices.
Read more: How to Poke a Friend on Facebook?
Instagram (iOS and Android)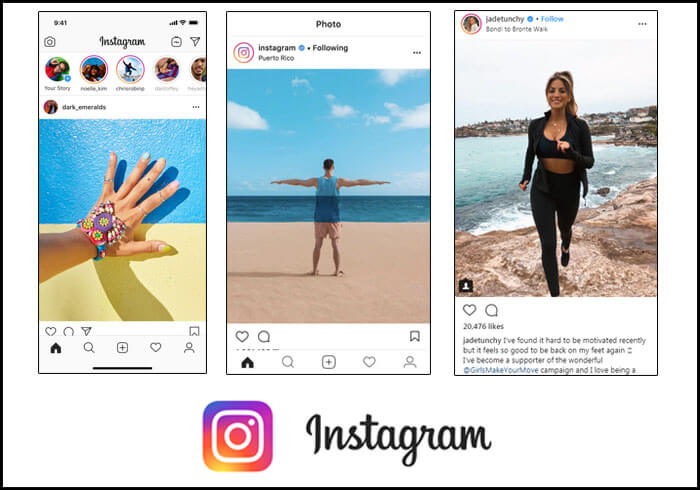 Instagram itself as a video creator. It supports iOS and Android operating systems to share the videos with followers.
Additionally, it also offers to add several filters to your photos and videos. It also offers to post videos and photos on your profile, as well as sharing live video to your friends.
Features
The best editing software for Instagram users.
You can create a video within a few seconds.
You can directly share or post your videos.
Hyperlapse from Instagram (iOS and Android)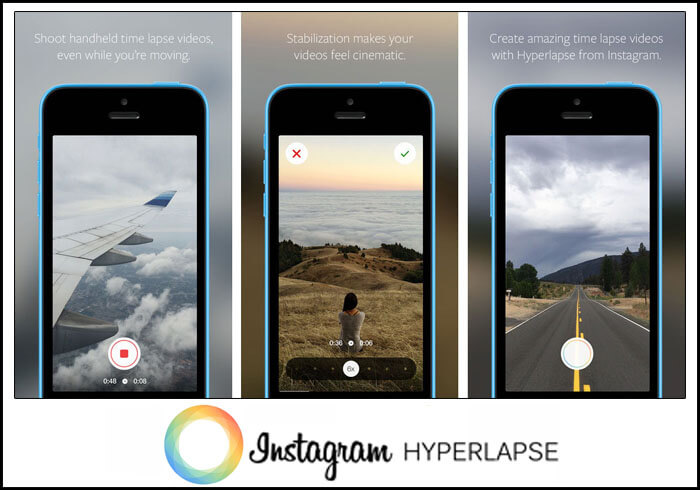 Hyperlapse from Instagram compatible only in the Android and iOS operating systems. You can create a time-lapse video by using Hyperlapse from Instagram on your Android and iOS devices.
You make Stunning videos while jumping, walking, climbing, running, or falling. Moreover, you can speed up your videos 12 times faster than the real one.
Read more: Best Flight Simulators for PC And Mac
Features
It offers a Hyperlapse tool.
The interface is intuitive.
You can merge and split your videos.
Color Story (iOS and Android)
A Color Story is the perfect choice for changing the filters of Instagram video.
This application offers more than 300 free, and paid filters. It also allows you to add various fun effects, such as fogs of color, lighting flares and leaks, and a grainy effect.
Features
It offers a beauty mode.
It is a complete design kit for your videos.
It has various modern and colorful effects.
Read more: How to Install Instagram on PC Or Mac?
LightMV (online)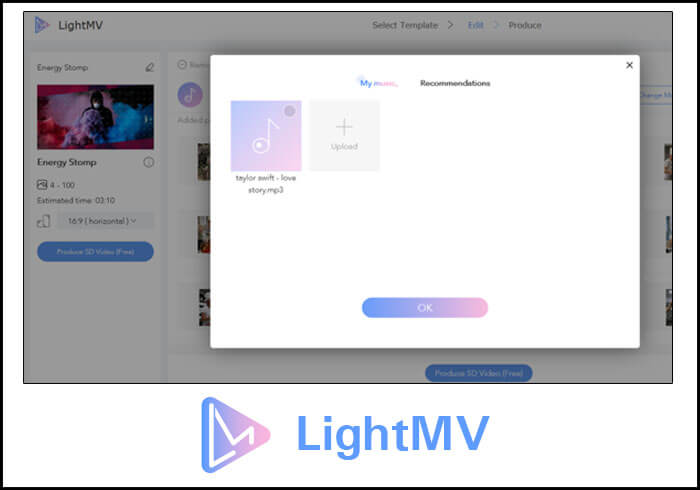 LightMV is an online Instagram video maker. This video editor tool featured several stunning video templates of different categories, such as a wedding, fashion, baby, birthday, travel, graduation, and limpid.
Moreover, this tool is compatible with all versions of all devices. Additionally, you can also view your edited videos online without any watermark. Besides this, you can share your videos with your friends and families.
Features
You can view your edit video without a watermark.
It has lots of templates.
You can share your video directly to social media accounts.
ApowerEdit (online, windows, macOS)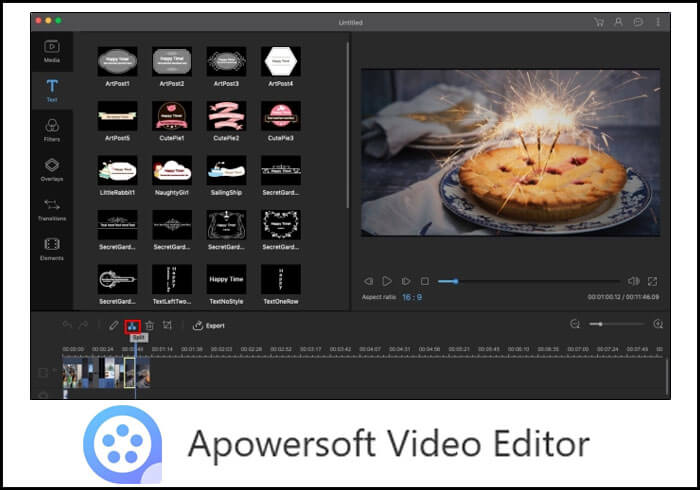 ApowerEdit is an online, as well as all version window compatible video editor. It comes with many advanced video editing tools, such as transitions, the addition of texts, overlays, filters, and elements.
The main features included trimming, cutting, merging, splitting, cropping, rotating, additions of mosaic, and music, adjustment of speed, saturation, brightness, contrast, and hue of the video.
Read more: How to Remove a Child From Family Sharing?
Features
Very intuitive interface.
It has all the basic editing tools.
it supports all the desktop devices.
Clipchamp (online)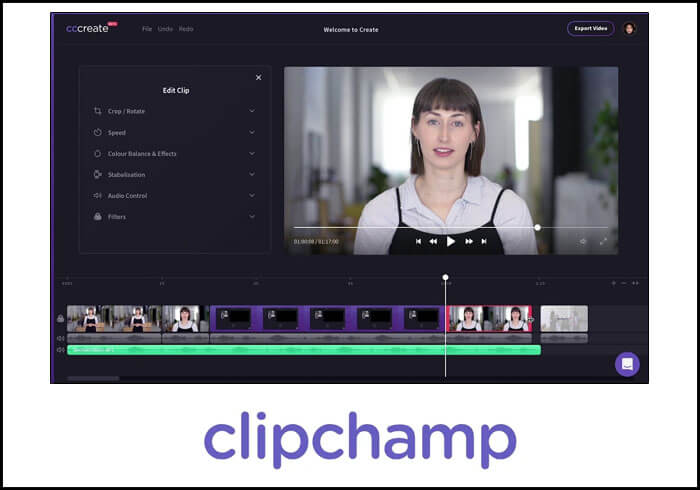 Clipchamp is an online, open-source, modern video maker for Instagram.
This software offers all the essential editing tools, including cutting, trimming, rotating, cropping, speed control, apply filters and adjust colors, etc. Moreover, it also allows you to add audio tracks, text, and images.
Features
It is open-source software.
It offers all the essential editing tools.
The interface is intuitive.
Read more: Best Free Video Editing Software
Conclusion
So, in conclusion, we assume that this all listed software is perfect basic editing which is the best alternative of other high cost marketed software. Lightworks is the most professionally one, but it is not for beginners.
EaseUS is the best option for basic learning. However, the software has only its initial release and still in the development process. EaseUS need to update day by day with functionality to become the more professional software.