A good case is a wise investment for your iPhone. So, you should choose one of them from the best protective iPhone cases in 2023.
Even the least expensive iPhone is pricey, and the right case will offer protection against scratches, dings, and cracks especially when you drop your iPhone a lot or you work outside in all weathers, you like to go adventuring.
Secure Your iPhone: 19 Top Cases for 2023
A good phone case allows you to personalize your phone, without adding much extra bulk or changing how you use your phone.
Here's a list of the toughest of the tough best protective iphone cases.
Pelican Shield case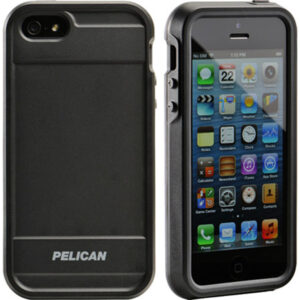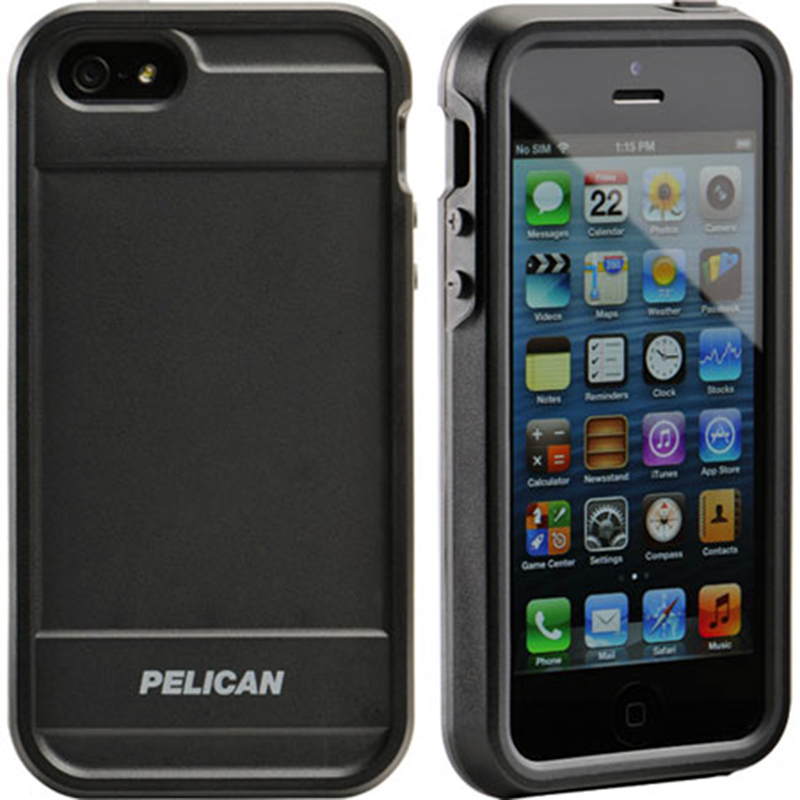 The Pelican Shield is, arguably, the toughest of the three cases, shielding your Apple smartphone in five protective layers. It boasts 3x Military Grade Drop Protection. Image source: here
The Shield combines Kevlar fibers, hard polymers, and soft rubber for a case that's both protective and solid without being overly bulky.
With a shock-absorbing interior shell, reinforced corners, and of course not only full button coverage but also protection for the Lighting port at the bottom.
The iPhone secures into the case using a two-piece design with three latches that hold the front frame solidly in place while still being easy to open when you want to remove the iPhone.
And an included holster provides an easy way to clip your iPhone onto your belt in any orientation while still keeping it easily accessible.
However, it doesn't come with a screen protector.
Key specs
Kevlar brand fiber construction is 8x stronger.
Drop-proof protection.
5 unique levels of protection.
Multiple latches to lock and secure the phone.
TECH21 EVO Check Evoke case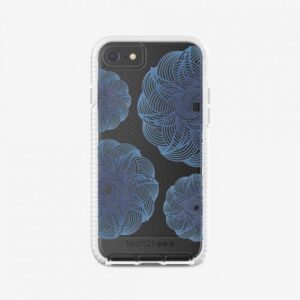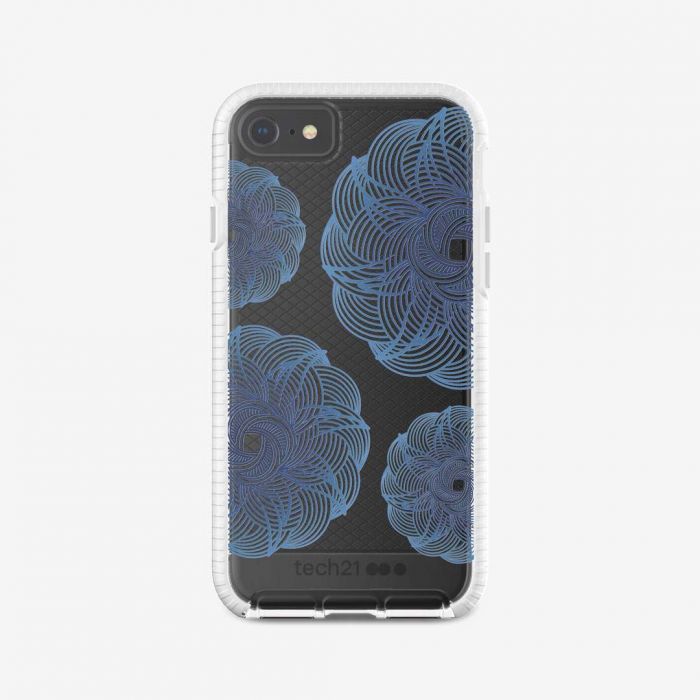 Rugged best protective iphone cases can be expensive, but sometimes they're worth it. Tech21 rugged cases offer solid drop protection. It is made up of FlexShock.
FlexShock is, is a very thick rubberized material that surrounds the outer skirtings of the case to protect your phone from drops up to 3m.
FlexShock is the 'core' of the 3 materials used, which is a toughened affair to keep everything together as well as keeping your phone safe and secure.
Secondly, a skeletal frame comes around the FlexShock which is again another protective material.
Flexible Outer Shell is there to make sure the end-user has 100% comfort when handling the case. The outer shell is a rubber material.
Key specs
FlexShock Impact Protection.

Thin and Lightweight.

Comfortable access to all ports and functions.
Otterbox Defender Series case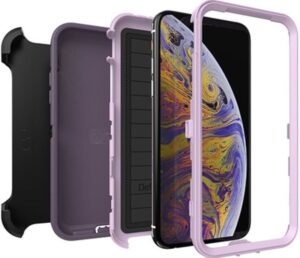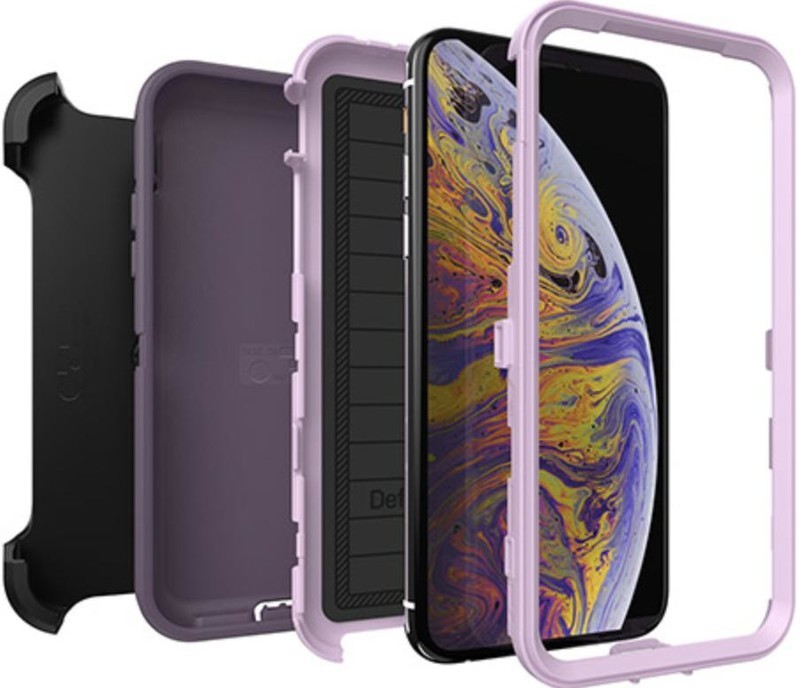 The OtterBox Defender Series Case for the HTC One X offers three solid layers of protection in a tight, compact package.
Beyond the usual hard plastic/silicone skin hybrid set-up, there's also a screen protector integrated with the inner case.
You're going to have to deal with a fair bit of bulk, but Otterbox tends to be good about having dense components.
The case is four pieces. Two-piece comprises the hard polycarbonate inner shell. The synthetic rubber outer shell layer is softer and goes on around the other two parts. It has a nice grippy texture to it.
You cannot use the inner shell without the outer shell or vice versa; all three of those pieces make the case. Finally, there is a hard plastic holster with a belt clip, which you can use or not.
Key specs
Multi-layer defense: solid inner shell and soft outer cover 

Belt-clip holster included that doubles as a kickstand for hands-free media viewing.

Port covers keep out dust and debris.

Includes OtterBox limited lifetime warranty. 
INCIPIO REPRIEVE Sport case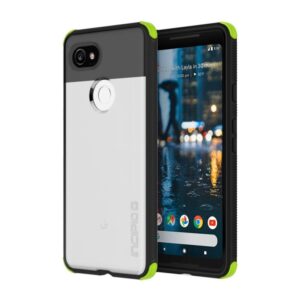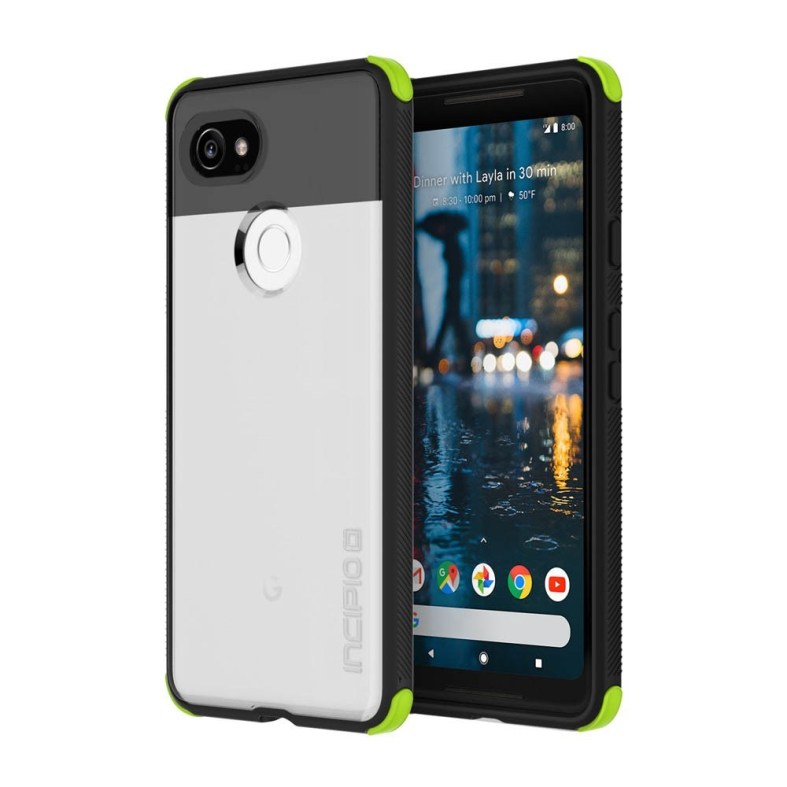 Incipio Reprieve Sport case offers 12 ft. of drop protection. It consists of a Crystal clear polycarbonate back.
It has protruding corners that give extra protection in the event of a corner strike, as well as adding additional grip.
Polycarbonate back has a scratch-resistant coating, which will help with the almost inevitable scratching that glossy polycarbonate endures.
And a small lip around its edge will keep the back of the case from touching, as long as the case is laid on a flat surface.
The case is attractive and has a nice feel in the hand.
There is a small amount of grip on the sides, making it comfortable to hold, and the slick back makes it easy to slide in and out of pockets and handbags.
Key specs
Military-grade drop protection.
All around secure.
Anti-slip texture.
UV protected.
LIFEPROOF FRĒ case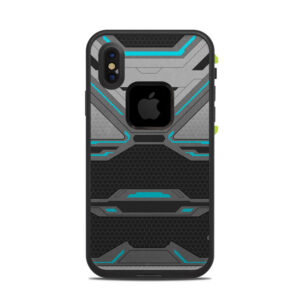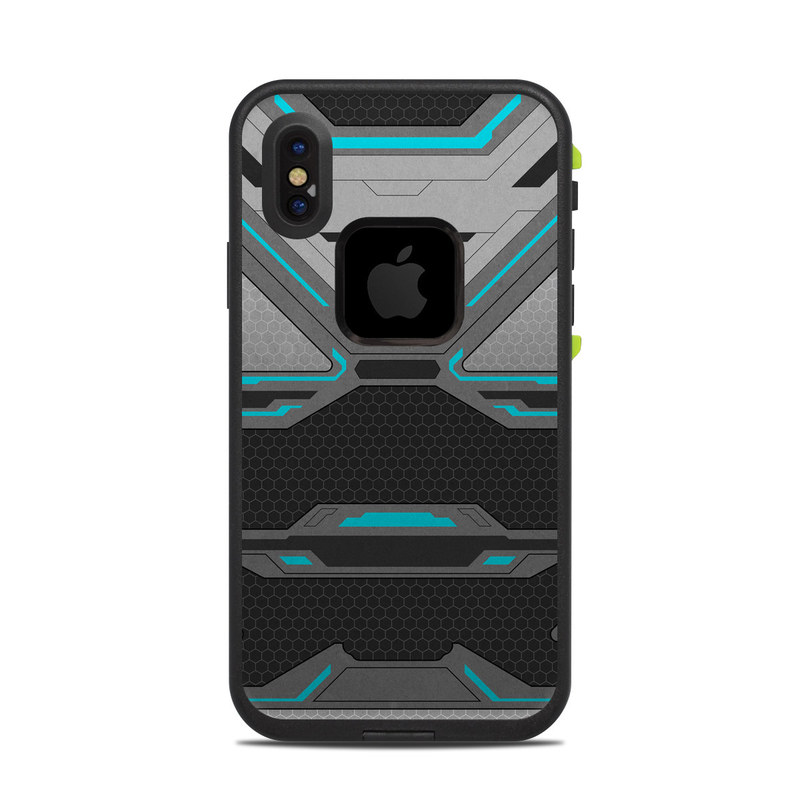 The LifeProof phone case lineup is organized based on levels of protection.
The FRĒ series is the max-protect option, with an integrated screen cover that seals the phone completely to protect against drops, dirt, snow, and water.
It's a two-part shell construction, with a rubber gasket that seals the housing against the elements.
The charger port is protected by a hinged cap that seals completely when not in use. It does a nice job sealing the port against the elements.
If you're using wired headphones, note that you'll have to keep that port open for operation. The rear face provides clear ports for the apple logo, camera, and sensor elements.
It might add noticeable bulk to your phone. There's a slight gap between the case cover and the phone screen but it works fine for the most part.
Key specs
Built-in scratch protector.
Water and snowproof.
Shockproof.
SPECK PRESIDIO Grip case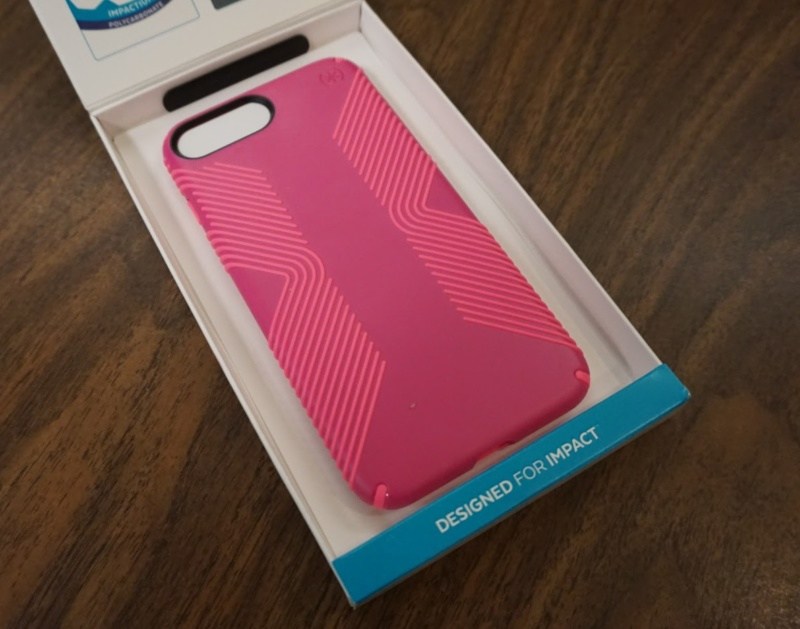 The Presidio Grip is one-piece, uncluttered, easy to attach and remove and protect the iPhone where it needs it the most—in the corners.
The Presidio Grip case feels good when holding. It makes the iPhone feel thicker because the case makes it thicker.
Dirt and dust can make their way through the case though. Not all Presidio cases are the Grip model. Most are smooth. Even so, the Presidio line of cases is not slippery.
The bezel protection is provided by a small lip on the front gives your protection on the screen without losing the sensitivity or access to the screen.
The Presidio Grip provides protection as well as easy access to buttons and ringer switches.
It's formed and is excellent and Speck designed the case to have that while adding hardly any width to the phone overall.
Key specs
Impaction is a dynamic shock-absorbing material that lines presidio grip cases.

Impactium raised bezel guards screen from direct drops.
Slimmest dual-layer case.
Matte finish resists scratches.
Griffin Survivor Extreme case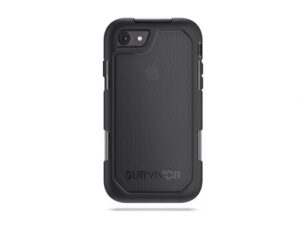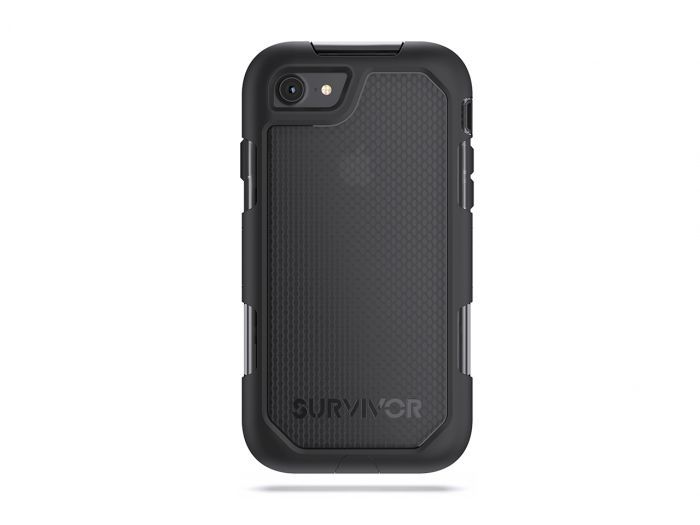 The Griffin Survivor Extreme case is great for those who tend to work in environments where dropping your phone would experience a little bit more than a normal impact.
The phone holder that attaches to your belt makes it very easy to access your phone when you need it.
The waterproof part covers the speakerphones which makes it difficult to hear people on the phone. The case protects everything but the phone camera lens, LED, and mic.
The rest of the case would help protect the phone for a short duration when exposed to fluids.
The inbuilt screen protector is great for extra scratch protection and fluid resistance.
The screen protector is not an optional feature. The extra screen protection layer reduces the response of the touch screen.
Key specs
Sealed, mess-proof design.

Resistance against water, sand, and dirt incursion.

Impact Dispersion System absorbs impact when the phone is dropped.
Spigen Tough Armor case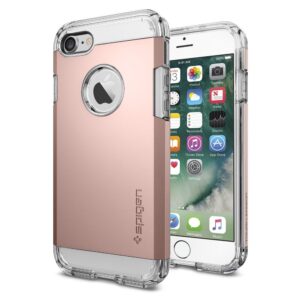 Spigen Tough Armor case is a two-layer case with a flexible rubber core and a hard plastic outer shell. It's also designed to stay as slim as possible yet provide the same level of protection.
Air-cushioned corners form a concealed pocket of air to help absorb corner impacts more effectively and help reduce the amount of shock transferred to the device.
The Tough Armor case also features raised bezels to protect your screen or camera when you put your phone down.
And, with a thickness of around 2mm, your phone will remain secure without adding unnecessary weight or body to the phone's profile.
Key specs
Extreme drop protection with two layers of impact resistance.

Form-fitted and efficient for daily grip and pocket-friendliness.

Effortless viewing anywhere with a built-in stand.

Mil-grade certified with Air Cushion Technology.
RhinoShield SolidSuit case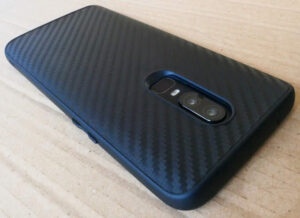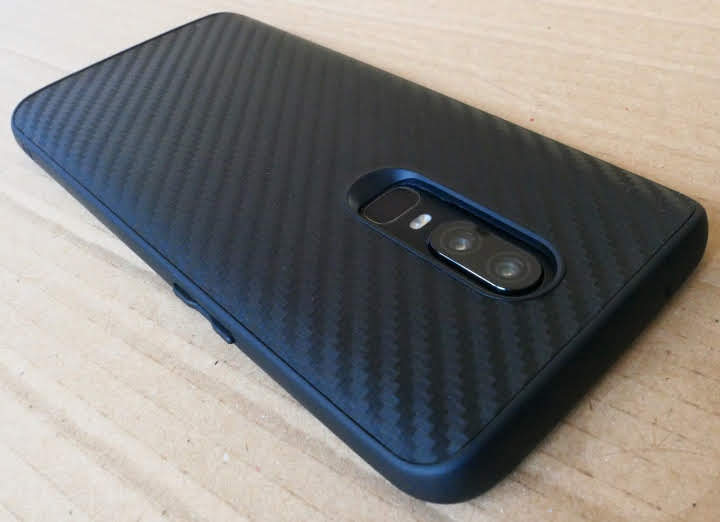 It features RhinoShield's patented EggDrop tech, which protects your phone from drops of up to 11 feet.
In other words, you can drop it from the first floor of a building onto concrete, and it'll come up unscathed.
The case is equipped with their new ShockSpread material which can withstand large impacts up to 11 feet (3.5m) of impact.
It is a new ShockSpread material that is evident in the interiors with its standard honeycomb pattern design.
Read more: battery myths
It provides good protection to the screen with raised lip covers.
If you don't use a screen protector and yet expect some protection from the case, then you will not be disappointed with the SolidSuit case. At the back is the premium leather finish.
The best protective iphone cases are genuine leather and it is incredibly smooth and soft.
There are also several other material choices for the back of the case including carbon fiber, microfiber, and brushed steel.
Key specs
Worry-free protection.
Minimal design with a premium finish.
Slim and user-friendly.
Extremely durable ShockSpread material.
CATALYST IMPACT CASE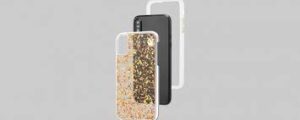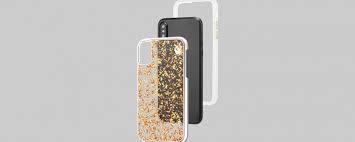 The Catalyst Impact Protection is thin and light. The Catalyst Impact Protection feels very solid.
The case fits your iPhone X quite well. The cover details the 9.9 foot (3 meters) drop resistance, a hanging lanyard, impact truss system, and the 32-gram feather lightweight status of the case.
The materials on the Catalyst Impact Protection look like they would be very slick, But the blend of TPU they used in the case keeps your iPhone from slipping around easily on flat surfaces.
The handling of the case is also quite decent. The Catalyst Impact Protection is a tough case with 3m drops protection for the corners.
Key specs
Superior drop-proof technology.
An extra layer of impact cushioning.
Raised bezel for screen protection.
Fine and sleek design.
TORRES Slim Fit iPhone Case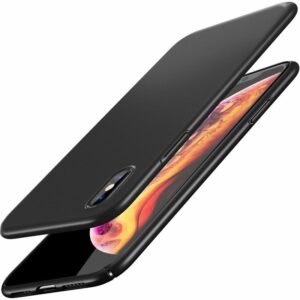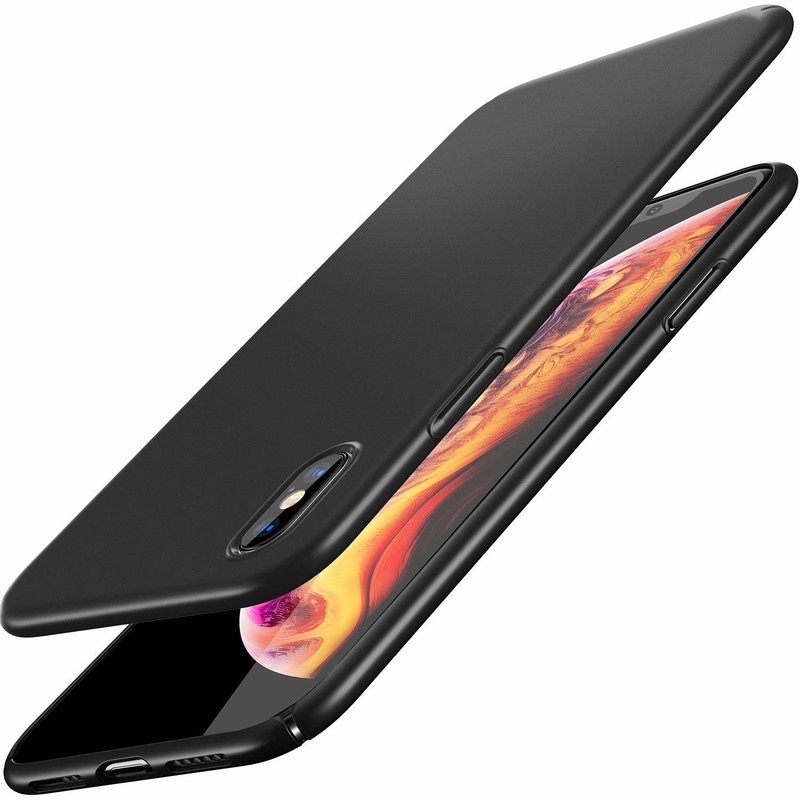 TORRES Slim fit case is ultra-thin. It has a silky feel and comes in a variety of colors. This one can easily fit into pockets or bags.
It provides an excellent grip, fits the iPhone from all sides, is raised on the back to protect the camera, and even has protection for the side buttons.
The case is made from a thin, flexible piece of polyurethane with cutouts for the camera, mute switch, and Lightning port.
It also has a thin lip around the camera and front of the screen to keep both from getting scratched.
Key specs
Ultra-thin & Ultra-light.
360° Full Protection.
Perfect Fit.
Silky feel.
YOU MAKE Case
It is more of a rugged case, which means that you do get military-grade protection.
YOU MAKE case offers 360-degree heavy-duty protection. The case is made with dual-layered hard polycarbonate and thermoplastic polyurethane.
It ensures the protection of all the features on the phone whether it is your camera lens or your screen.
It protects your camera lens and ensures your pictures will retain excellent quality for the life of your phone.
There's also no chance of your phone's screen getting scratches as the YOUMAKER case has a built-in screen protector and raised edges.
It has a slim-fit design, even considering the raised lip. This model is equipped with an additional feature, the kickstand that allows you to set up your phone on any flat surface.
The kickstand will help you to go hands-free whether you want to set it up in landscape or portrait mode.
Key specs
Built-in kickstand.
Military Grade Protection.
Built-in Screen Protector Included.
Slim Fit Design & Multiple Color Option.
Matone Case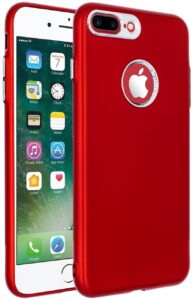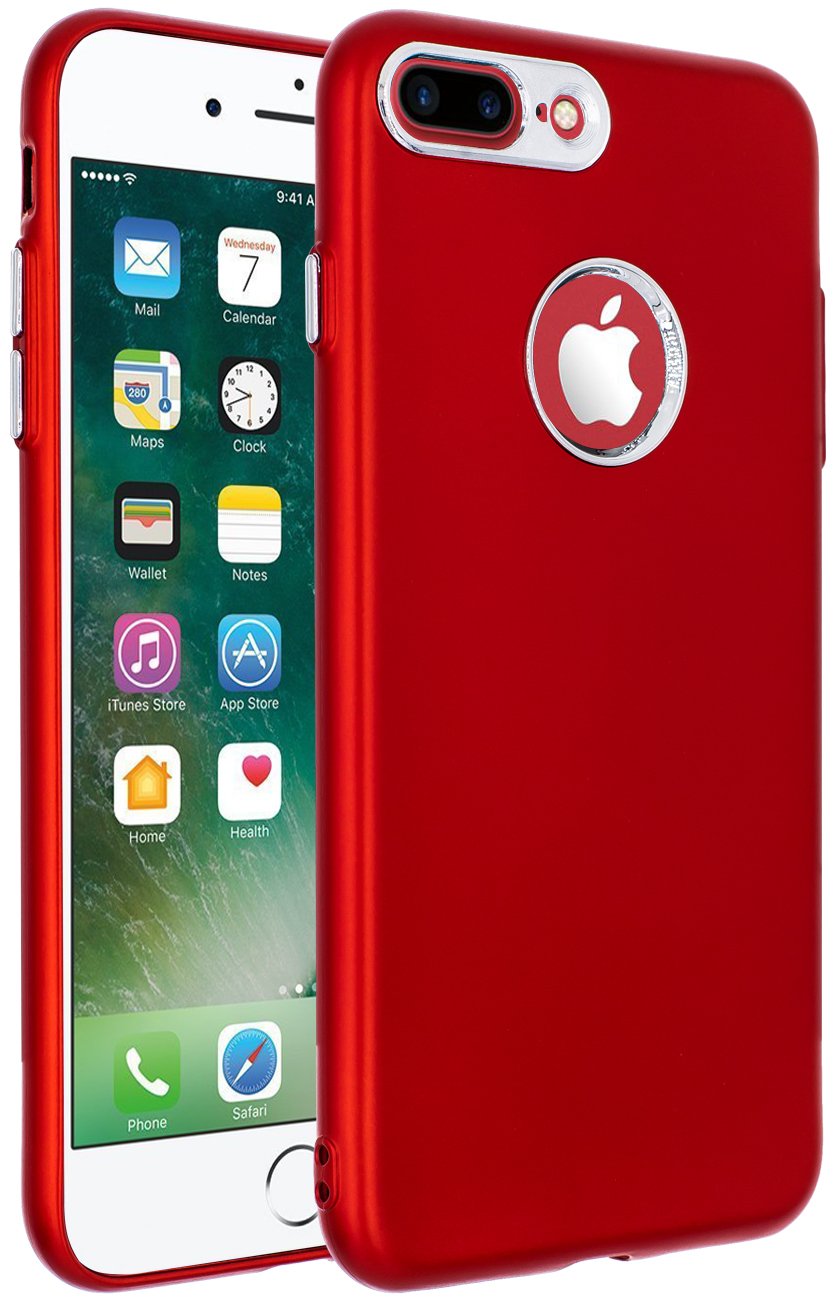 Matone case not only will you prevent damage but also improve the phone's appeal.
It easily fits on the phone courtesy of its flexible and sleek nature as well as the dimension of 6.25 x 3.25 x 0.45 inches.
The protective device design is made from sturdy, flexible, and premium TPU material, Matone clear case is extremely flexible and smooth. It is very lightweight and sports a slim design.
The TPU bumper is equipped to absorb shock with ease. The raised bezel safeguards the screen from scratch.
TPU also features well-cut-out holes for connecting other devices and raised bezels for better protection.
Key specs
Anti-scratch hardshell PC and flexible TPU.
Featuring raised bezels.
Precision cutouts.
Crave iPhone case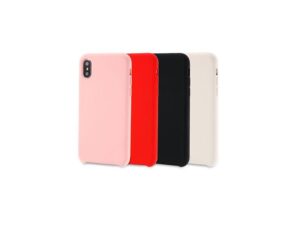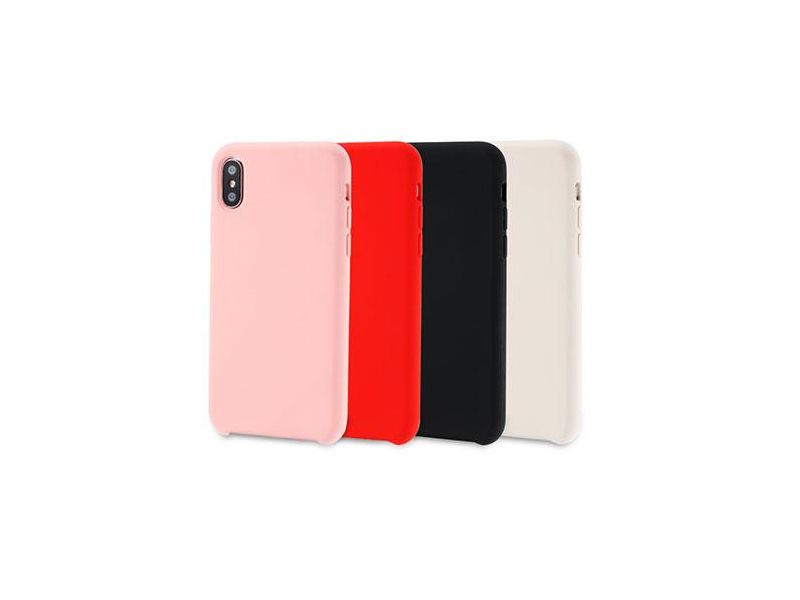 This case isn't quite as flashy as its competitors, but it's still a solid case.
It is a case that straddles the line between the Veil and the Chameleon.
It's good-looking, and it doesn't stick out in a crowd, but it still offers a lot of protection.
This one probably couldn't be dropped from six feet and survive, but it is still very scratch-proof and shock-absorbent. The case comes in a variety of colors, and it isn't bulky at all.
It features premium rubber, which truly gives you the flexibility and mobility you need in a SLIM case.
Easy and uniter They're well-made, and even if they weren't, you would be able to take advantage of the lifetime warranty that comes with the case.
Key specs
Slim lightweight design.
Scratch and shock resistant.
Easy and uninterrupted access to the rear camera, pushbuttons, and ports.
LUVVITT Shock Absorbing Case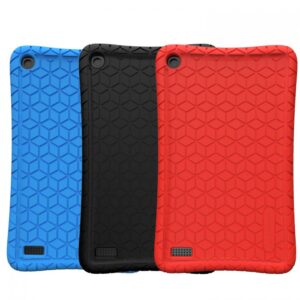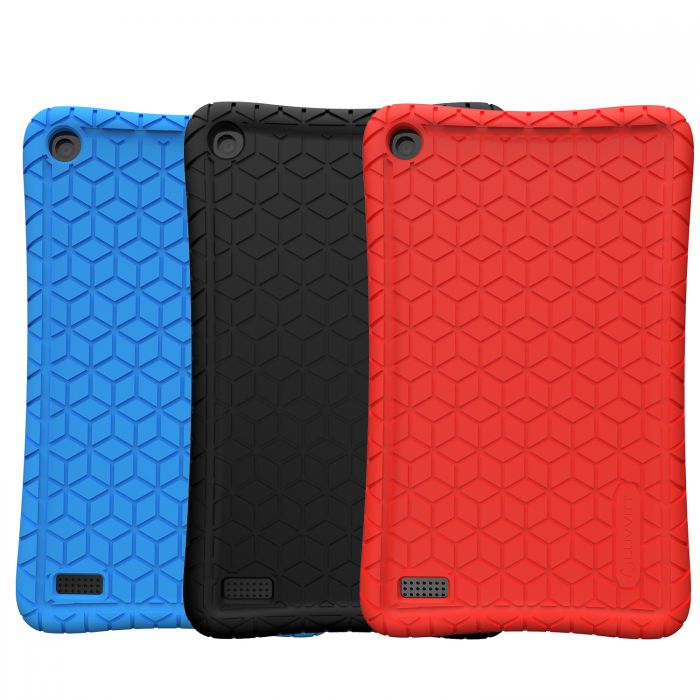 The case has a double layer of protection. It combines a tough German Bayer branded shell with a top-quality shock-absorbing TPU core.
The case is ultra-protective but, at the same time, still ultra-thin. It's put together in such a way that you get all the protection you need without it being incredibly bulky.
It has passed the military drop protection test.
There is a lip about 1.4mm above screen level that keeps the screen away from the surface it's on top of. You can rest your phone face down on anything and it'll be safe.
These little nubs can also be found on the back of the case giving it that little extra elevation keeping the back of the phone as dust and dirt free as the front of the phone.
The case also has easy access thanks to the holes in the case being just the right size and in just the right place.
Key specs
Double layer armor case comprised of German Bayer branded hard shell and a shock-absorbing TPU core.
Military drop protection.
Sleek yet durable and protective.
Protective lips.
Easy access to the push buttons and ports.
FOGEEK iPhone Case

Fogeek is highly protective and sports a sturdy design. Made of high-quality TPU and PC material, the defender case is robust enough to withstand drops.
What makes it easily survive falls is the dual-layered casing which is capable of absorbing shock.
The hybrid case has an Apple logo cut-out on the back which enhances its look. It comes with a built-in screen protector to defend the touchscreen from scratch.
Key specs
Drop-proof protection.
Shockproof and dustproof.
Made with durable material PC & TPU.
Built-in screen protector.
TRIBE Water Resistant Cell Phone Armband Case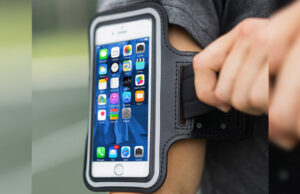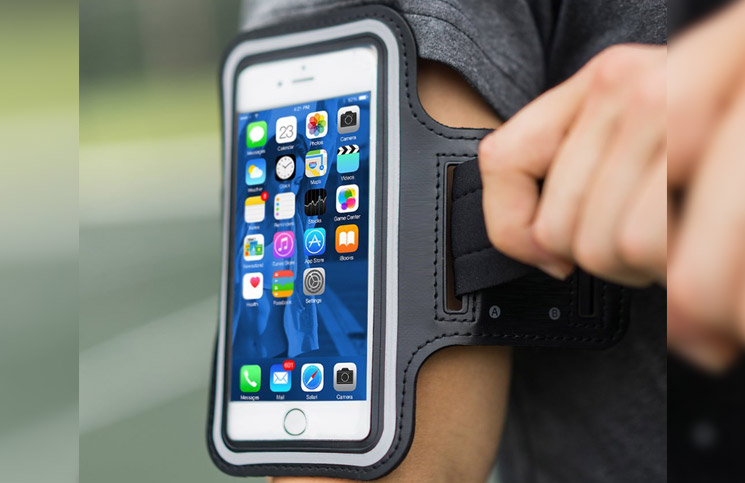 It comes as no surprise that the Tribe armband is the number one best-seller on Amazon for smartphone armbands.
You can have a secure way to hold your phone while working out. It's water-resistant, reflective, and even comes with a hidden key holder.
The armband offers full-screen coverage and is touchscreen compatible. It will fit any arm size ranging from 8 inches to 16 inches around.
The neoprene material that the armband is made from will move with you, making for a comfortable fit, and it will protect against sweat, keeping your phone dry.
Key specs
It offers full-screen functionality.
It has a no-slip design that guarantees your phone stays in place.
Made from premium Polyurethane and a mixture of Lycra and Neoprene to provide optimal comfort, extra protection for your phone as well as water-resistant capabilities.
Lifetime guarantee.
Price
JOTO Cell Phone Dry Bag Pouch
Universal waterproof case dry bag fits all smartphones up to 6.0″ diagonal size. Certain big screen phones might need to remove the protective case.
Waterproof case dry bag could be to the beach, fishing, swimming, boating, kayaking, snorkeling, and water park activities.
Its clear window on both front and back sides, perfect for taking pictures, videos, and checking emails.
It has 11 different shades to allow you to match it with your mood or personality.
Also, this product does not hinder your access to buttons or sound due to its fantastic design. Besides, this accessory protects your phone against dust, snow, and water.
This phone cover is made using TPU which is durable for use in both hot and cold weather conditions.
It is drop-proof and shockproof so that your phone maintains its shape promoting durability. It is also equipped with snap and lock technology which provides the best water resistance and doesn't block signals.
Key specs
It provides the topmost water resistance.
This one also has snowproof and dirtproof protection.
It comes with a neck strap for convenient carrying.
This one features a snap and locks technology to keep the water and dust out of the case away from the phone.
Supcase Unicorn Beetle Neo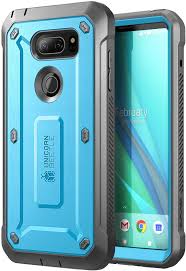 Supcase Unicorn Beetle Neo is an easy-fit case for your phone. The inner layer is made of shock-absorbent TPU and hard polycarbonate back shell.
It is equipped with raised edges to keep the screen and cameras off surfaces.
It also contains precise cutouts that allow easy access to the push buttons and charging ports.
Wireless charging is also enabled in it. It comes in a variety of colors.
It also features an inbuilt screen protector for extra protection.
Key specs
TPU and polycarbonate provide added protection.
Built-in screen protector which prevents scratches.
It comes with a 360-day warranty.
Reasons why you need an iPhone case 2021
A minority of people don't use phone cases, the reason behind it is that either they feel like their phone will become bulky, they like the design of the phone more without the cases, the cases are either too expensive or some say that they don't drop their phones quite often.
While these reasons are valid but also seems risky to leave the fate of your phone up to chance.
We use our phones all day, every day, for hours and hours, and in a variety of precarious activities and environments, from bike rides to dance floors to subway tracks.
So it's become easy to think of these devices as simultaneously delicate and disposable, an object we feel we should have the liberty to be careless about, and yet one we remain terrified of disabling in any way whatsoever.
But it is liberating to treat your smartphone with a level of care proportional to its role in your life and to be able to enjoy the device as it was designed.
While smartphones are becoming sturdier and more durable, they are also becoming more expensive. So here are some reasons for you to consider buying an iPhone case for yourself.
Drop protection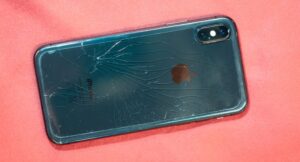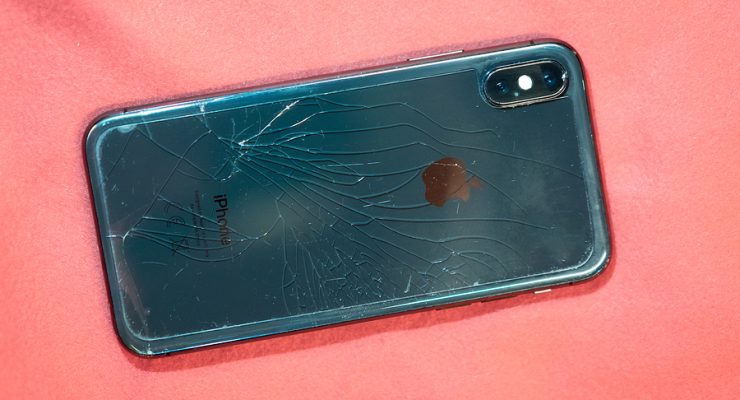 Our mobile phone cases come in a variety of materials, like silicone, leather, and wood that help keep your mobile phone safe while you're carrying it.
No one likes to own a phone that looks ugly, has scratches all over them, and has scuffs all around.
I know that you don't like them either. Phone cases are primarily for that. Phone cases protect the phone in case of a drop and situations when you slide your phone across a table.
These are crucial if you want to have your phone scratch-free.
A mobile phone case can prevent breaks when an accidental drop occurs, saving you from the heartache of damaging your mobile phone.
Hardshell case is the least protective, as they are more likely to break when dropped.
Softshell cases have more give, therefore they can absorb impact better. Hybrid phone cases are often recommended because they absorb a higher impact and provide more amount of protection.
Show off your unique style and personality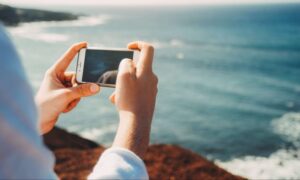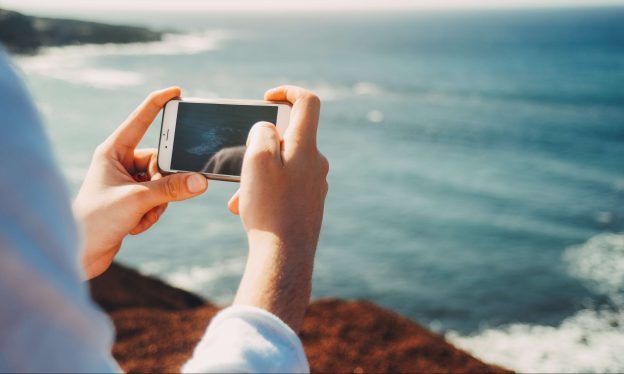 Many people consider their phone case as an extension of their style or personality.
Your phone case should show the world just who you are.
Whether you prefer a case with cute characters on it, a modern, sleek case, or a case with the logo of your favorite football team, there is virtually no limit to the options available to you.
Phone cases are designed with style in mind. From inspirational quotes, skulls, mandalas, and pop culture television icons, you're sure to find a mobile phone case, or two, that you'll love.
With all of these choices, you can protect your phone without sacrificing style.
Preserve your phone's resale value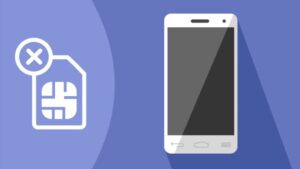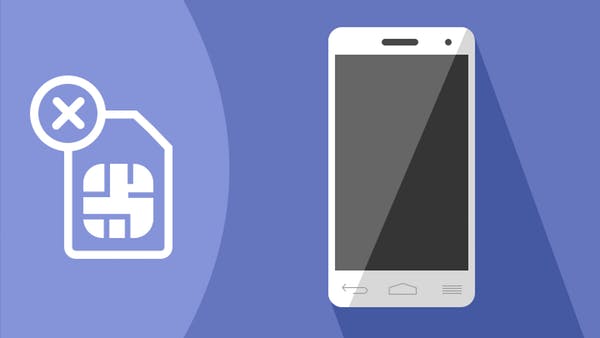 Even though you may not crack the screen or dent your phone, you can get little nicks and scratches over time.
If you go to re-sell your phone when it's time to upgrade, then these little marks will count against you.
A case can cut down on the amount of cosmetic damage done to your phone, which in turn will keep your resale value high.
Read more: Battery Life Smartphone
Also, if you have the original box as well as the bill of purchase is another important factor. If you have put on a phone case from day one, chances are you will get a higher value when you sell the phone.
A phone that looks almost brand new easily fetches more money than a phone that looks all beaten up.
Don't worry about insurance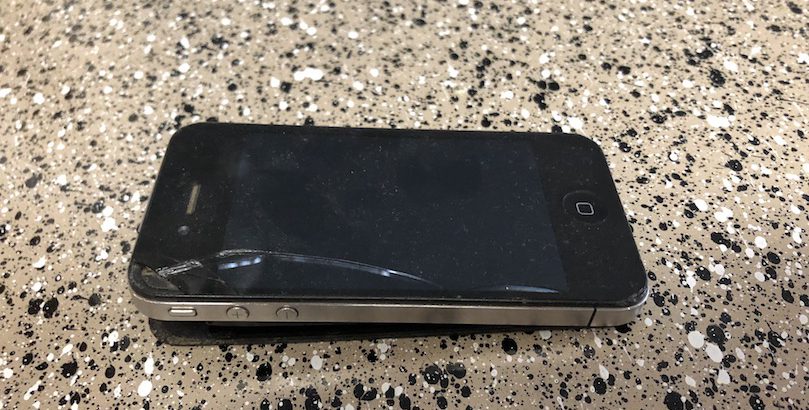 If you chose not to purchase phone insurance or a protection plan like most people then you need a case! Even the most careful person can have a brief moment of sweaty hands.
The last thing you want to see is your expensive phone slip out of your hands and hit the sidewalk especially if you have no backup.
A case is always recommended, made of tough leather or hard poly-carbonate or TPU  tempered glass, and a protection plan to ensure your phone never meets an untimely end.
Phone cases protect your screen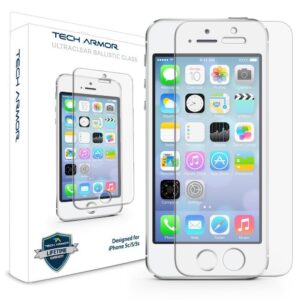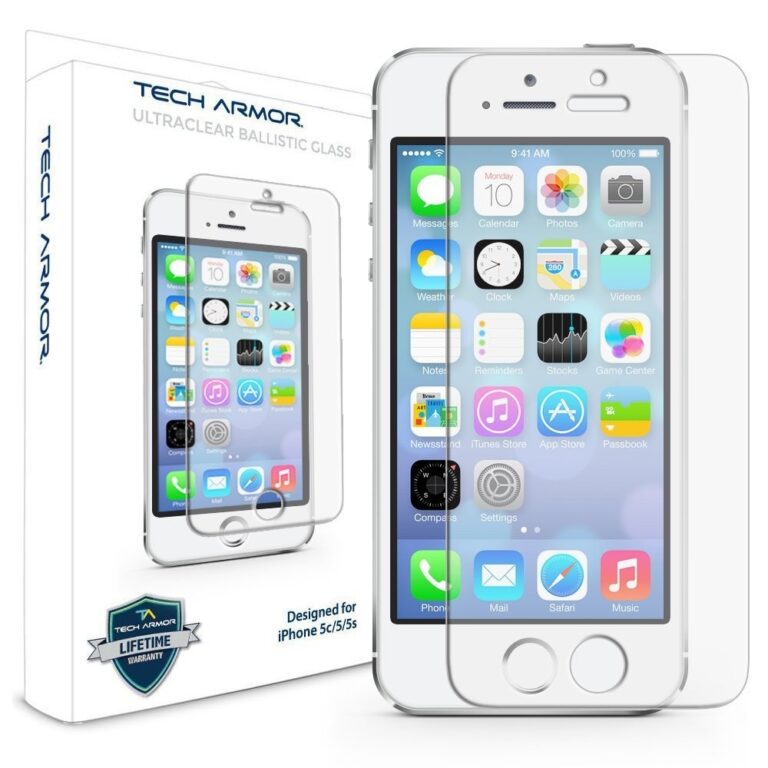 Phone cases are supposed to just protect the body of the phone and you need to use the tempered glass screen protector if you have to protect the display of the phone. Well, you are not entirely right.
Most of the cases out today have raised bezels and edges. So, in case you drop your phone, your screen is saved from any kinda scratch and it will survive the drop while your screen protector will have all of it to protect your screen from any damage.
Phone cases are inexpensive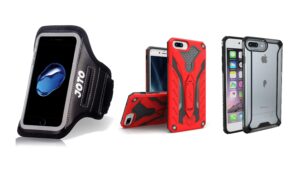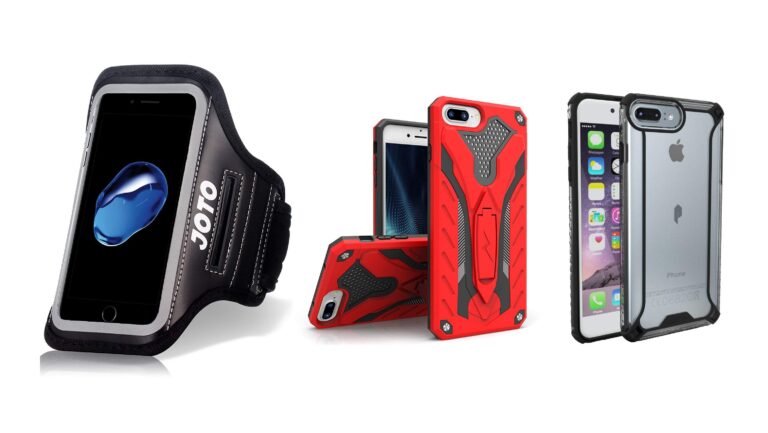 An inexpensive mobile phone case can absorb damage and prevent your phone from scratches and cracks, even if the case breaks in the process of protecting your mobile phone.
Mobile phone cases are convenient, inexpensive, and easy to replace.
Let the mobile phone case give up its life to protect your phone. Fixing or replacing your mobile phone is a time-consuming hassle and can be expensive.
So in that case, buying one or two of our mobile phone cases is inexpensive, easy, and fun.
Change the look of the phone every day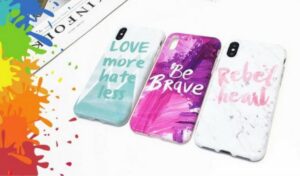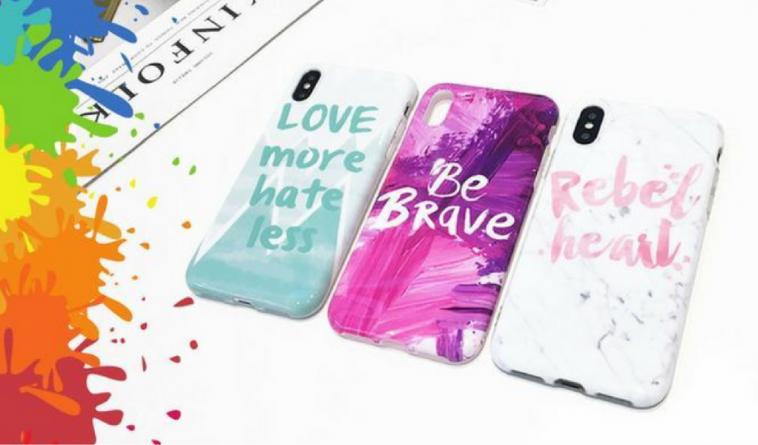 We can't buy a new phone every other week and that's exactly where phone cases come into play.
The mobile phone case offers a variety of classic and vintage styles to take the look of your mobile phone into the past.
From classic-looking wood to the look of a faded book cover, vintage mobile case designs offer endless possibilities.
Since phone cases are so cheap, you can get a bunch of them and change the case when you so desire. There are phone cases that look the same but are available in different color options.
You're in control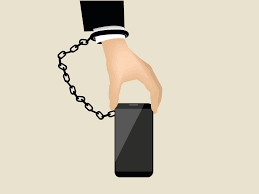 Changing the look of your mobile phone is completely in your control. There's no need to meet with a mobile phone salesperson or even leave the comfort of your own home to buy mobile phone cases.
All our exclusive mobile phone case designs are available for you, 24 hours a day, 7 days a week.
If you're not finding the perfect mobile phone case, you can just check it online.
There are plenty of sites selling awesome phone cases that will provide you with phone topmost protection and will also make it smart-looking and stylish according to your mood or personality.
Phone cases improve phone's functionality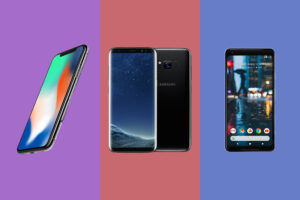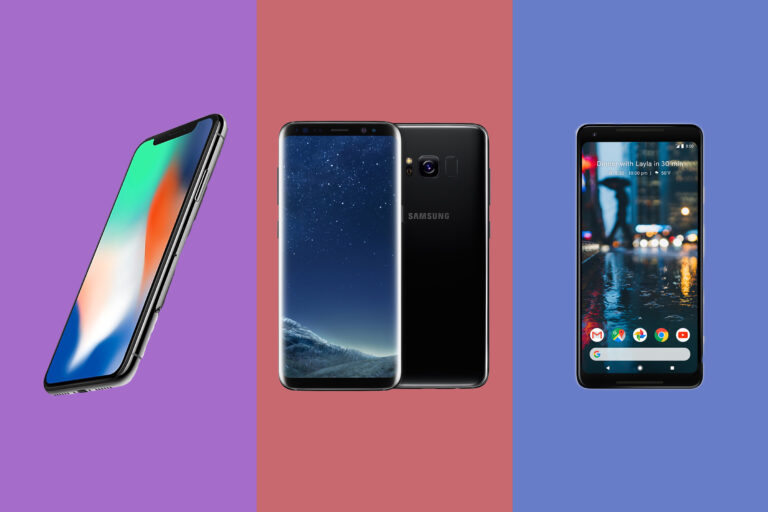 Today, cases add more than just protection to the phone. Special cases act as a power bank, a kickstand, and have a 3.5mm headphone jack built-in.
A mobile phone case can improve the functionality of your phone by allowing you to use your phone hands-free.
Many of our mobile phone cases come with a feature to mount the phone on the dashboard while you're driving.
This is a wonderful feature, especially if you're using GPS to navigate to the airport, library, or your favorite bookstore.
Some of our phone cases have stands that allow your phone to be used in the vertical or horizontal position, which is perfect for watching movies, reading, or binge-watching Netflix.
New life VS. old phones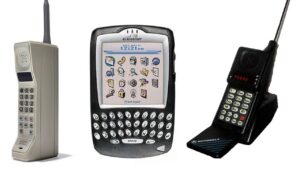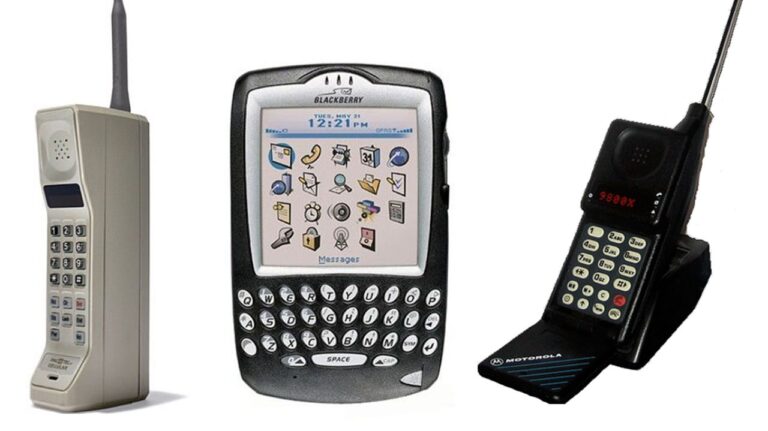 Give your mobile phone a renovation, especially if it's in bad condition due to scratches, dirt, dust, and accidental drops.
A mobile phone case will cover the imperfections, in any shape whether there are dents or scratches, and give your old mobile phone new life.
While many mobile phones range in the hundreds of dollars, a new mobile phone case is so affordable and in the budget so in that way you can buy several to save you money and keep your old phone longer. So, the best protective iphone cases give some sense.
Personalize your phone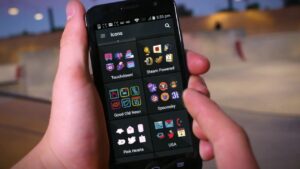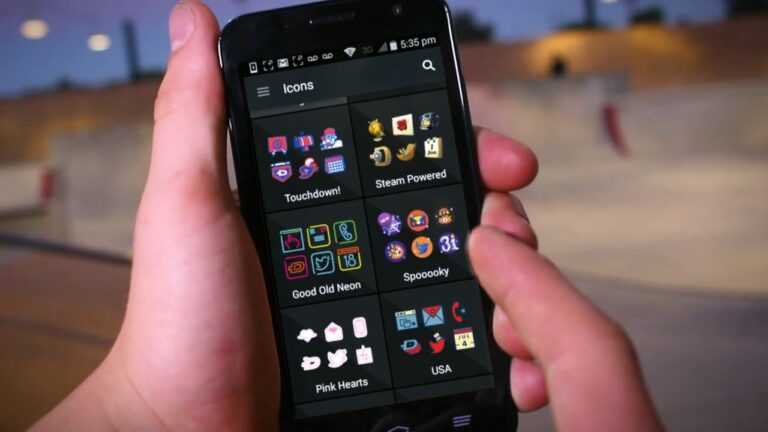 Lots of people have iPhones and they all look the same. Unlike cars and clothes you cant personalize phones but if you really wanna stand out of the crowd, phone cases are just a perfect choice for you to personalize your phone and make it look different from others.
Mobile phone cases offer versatility in terms of personalization.
You can alter your phone's appearance depending on your mood, season, occasion, lifestyle, fashion trends, and more.
All you have to do is choose the perfect mobile phone case, which comes in a variety of colors while offering protection, is modifiable, and as well as reasonable when it comes to price.