Chinese drama or cdrama as it is popularly known, has become famous. Whether it is the historical context of the drama, the set design, the period in which it is set, or the unique storyline, Chinese dramas are no longer watched in China only.
People from all over the world watch it now.
9 Best Websites to Watch Chinese Drama with English Subtitles
There are so many websites and apps from which users can watch Chinese Dramas, with English subtitles.
iQIYI
Even though this website and app won't have all the Chinese dramas, it has the most popular ones available. There are VIP users and there are free users on this website.
This is a way where to watch Chinese drama by using this website.
The only difference between the two is that the VIP users get access to episodes quickly, compared to the free users.
This website is ideal for use, because it is legal, and the English subtitles are updated on this app quickly.
For example, if you want to watch the new show "The Long Night" of Bai Yu, which is a mystery show, then when new episodes are added to the website, subtitles in multiple languages are added to it too.
WeTV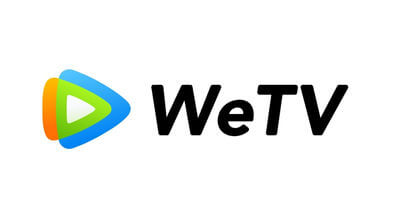 This is another website and app, which is legal. On this app, you can watch Chinese dramas, Thai, Philippine, anime, and much more.
This app also has free users and VIP users, but most of the shows become free when they end, so people don't have to buy their subscriptions.
However, if you are living in China, only then you can see particular cdramas, otherwise, you get access to limited content. However, some of the most popular cdramas are available on this website, along with accurate English subtitles.
Viki Rakuten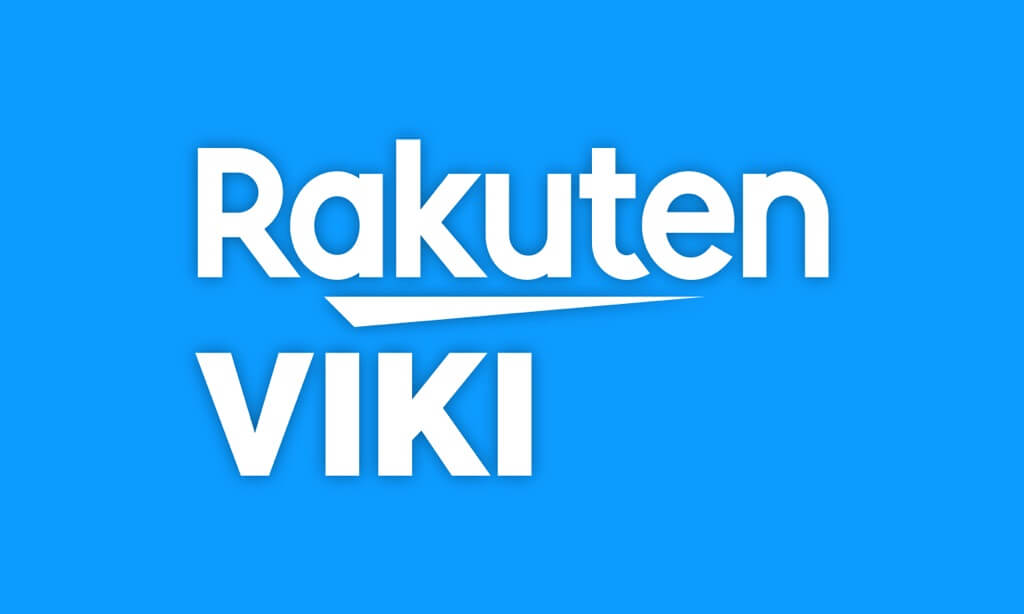 This is an app and a website, which allows the user to watch cdramas with English subtitles. The best part is that this app is powered by global fans of cdramas, and the subtitles are very accurate.
If you want to watch the latest cdrama on this app, like The Lost Tomb Reboot of Zhu Yi Long, then you can easily see it with English subtitles.
There are some dramas, which are restricted for users because you need a Viki pass for them. However, most popular Chinese dramas can be found on this website, and you can easily watch them whenever you want to.
Newasian TV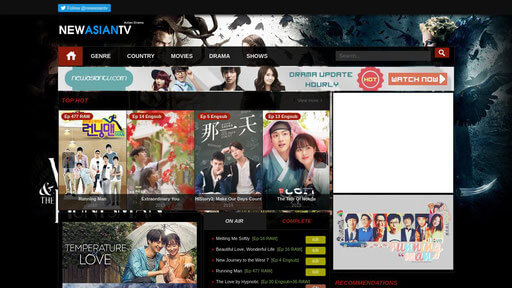 On this website, the user will be able to find old and new Chinese dramas, with English subtitles. The user can also access other languages on this website like Telugu, Hindi, and Bengali.
If you are a Chinese drama fan, whether of a drama with a historical setting or a modern one, then this is the perfect website for you. However, make sure that you have an ad blocker on your browser because there are irritating ads on this website.
Kissasian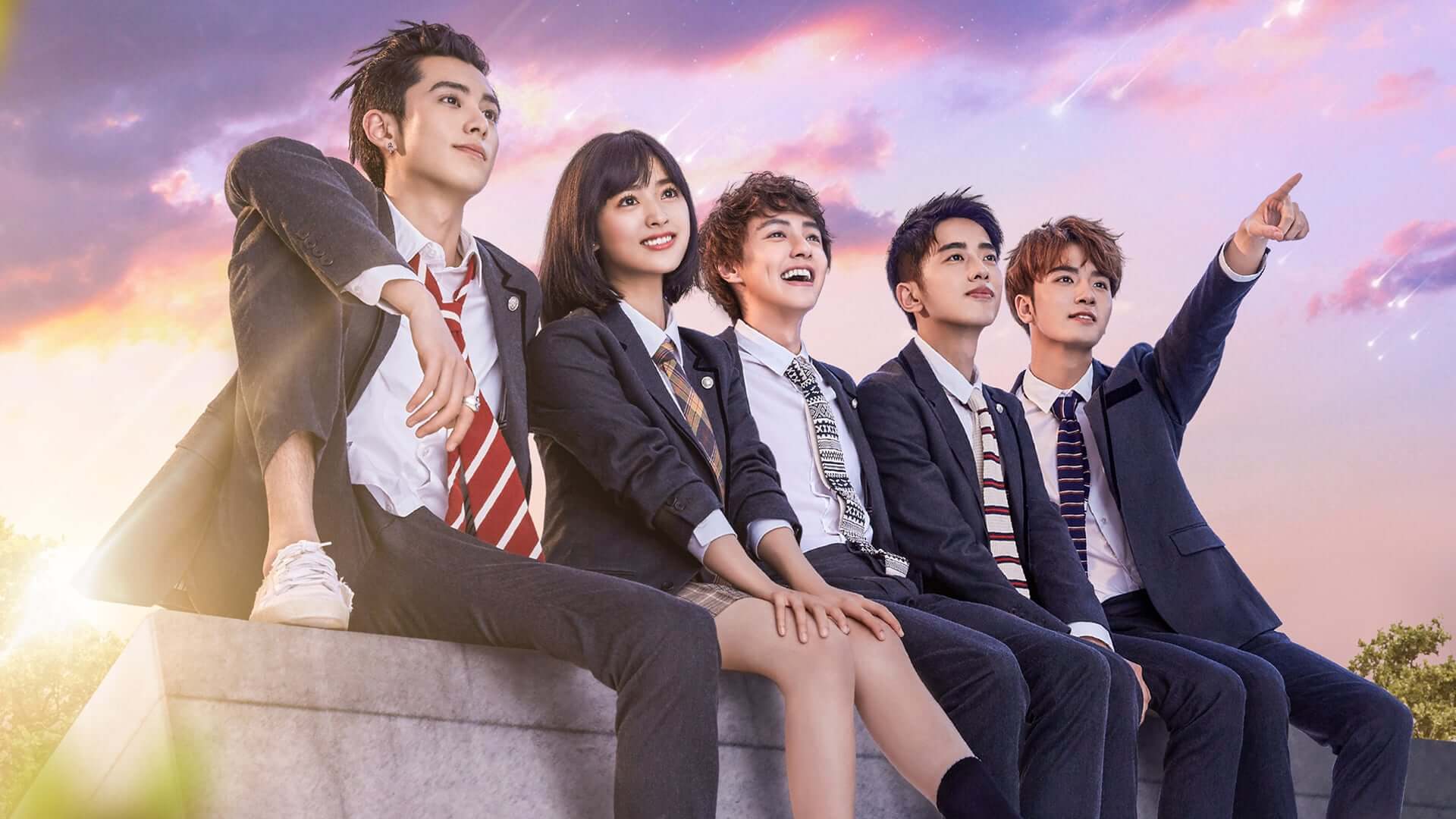 Those who like to watch anime, kdrama, cdrama of Japanese TV shows, surely know about Kissasian. Kissasian has the best Chinese dramas and movies available, with English subtitles.
This website is very reliable, because it gives access to the user to all the latest content, and they would feel blessed by the content that they get to see.
Dramacool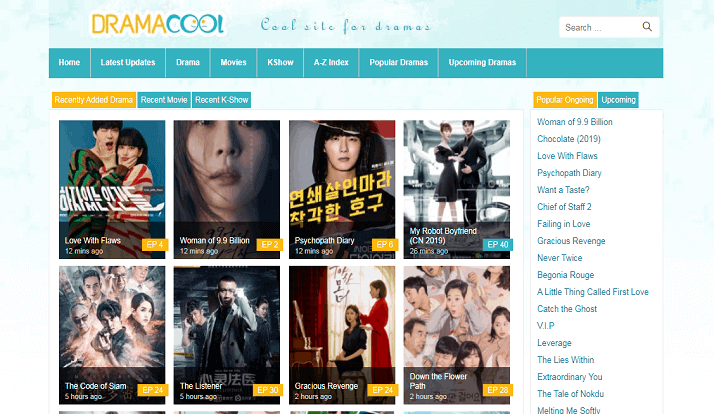 Dramacool is the most commonly used website among cdrama lovers. If you love kdrama or cdrama, then just open this website, and you will gain access to tons of content.
There are so many old and new dramas available on this website that, you will never need another website, ever. If the episode of a cdrama has just been released, then expect this website to upload that episode, along with English subtitles in just 24 hours.
This website is the favorite website for not just cdrama lovers, but kdrama lovers too. The picture quality of the videos is really good, and you can download them in different resolutions as well. This website is where to watch Chinese drama, so, no doubt you can use.
Not only do you get quick access to TV shows and movies, but you can also read accurate subtitles, and see quality video clips as well.
Asian Crush
Asian Crush is absolute heaven for Chinese drama lovers because they can get access to a lot of content, without any ads popping up.
The most annoying thing that a cdrama fan can experience is watching Wang Yibo's rap battle on screen, and then a pop-up disturbing his wonderful performance.
Fall Drama
This is another website, which allows the user to download cdramas along with their English subtitles. This website won't cost the user anything, and they can download or stream their favorite shows, anytime and anywhere. This website is included in Chinese drama sites list.
There are genres and proper categories on this website, which allows the user to choose shows based on their rating. The video quality on this website is really good, and it is a must recommend for Chinese drama lovers.
YouTube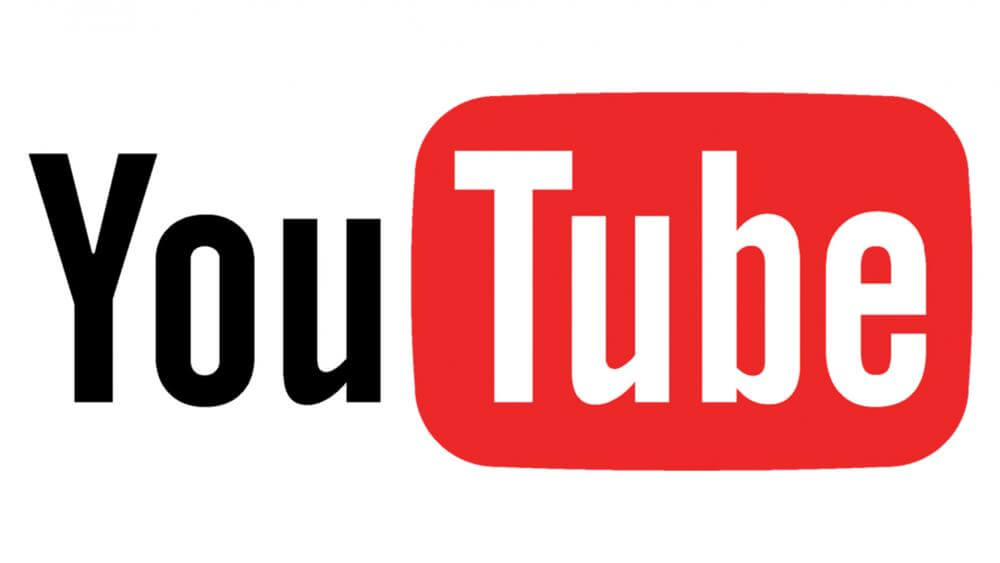 Visit Website
While YouTube didn't use to have much cdrama content initially, more and more users are watching their favorite Chinese shows on it. And same as Chinese drama website with english subtitles available here.
There are legal uploads of episodes on YouTube, made available by the producers or makers of a show.
For example, if you want to watch the full episodes of The Guardian or The Untamed, then you can easily find them on YouTube. Moreover, the recent show depicting the Peking opera industry, Winter Begonia, is also available on YouTube, with English subtitles.
However, the main problem with YouTube is that sometimes the subtitles are not available.
Moreover, the uploader might not make the video available in some countries, and this could be an inconvenience for the cdrama lovers living in that region.
For example, even though the episodes of Crossfire have been uploaded on YouTube, there are no genuine English subtitles for the show yet.
Conclusion
I would recommend people to get the iQIYI app, or just visit its Chinese drama website with English subtitles. There are many Chinese dramas available there, and the English subtitles are pretty accurate. Unfortunately, I didn't mention chinese drama app with English subtitles for free.
Not only cdramas, but the website also has a variety of shows and anime for the users and the best part is that this website doesn't have any ads. It is also a legal website. Here I have completed a list of the 9 best websites to watch Chinese drama with English subtitles for you. Enjoy!
Which is better Cdrama or Kdrama?
Kdrama is not more popular than Cdrama, which means the Cdrama site is well-known over the world. Most Chinese liking Cdrama because of its high quality.
Why is Chinese drama not popular?
There is already a huge audience that's what the Chinese just do go on YouTube most of the time but if they are having an interest in the full episodes then they have probably a good site.
Do Chinese watch Korean dramas?
Yes, the Chinese like Korean dramas as well. Chinese has its own drama industry but the dramas have no suspense. That is why Korean dramas are well popular.
Is Chinese drama popular in India?
Yes. Indians. watch Chinese drama online free with English subtitles because of romantic, and romance.