Last Updated on August 5, 2020 by admin
Dolphin is a video gaming media software that is used all around the world. It is well known for its high compatibility with any device and operating systems, various available gaming features, steady development progress.
Not only this, this software, also has the ability to play a number of video games with some graphical enhancements that is better than the original consoles.
Dolphin offers its user to download Wii, Gamecube, and Wii U games. These games can be download in your device as an ISO file. These ISO can run through the Dolphin application. As we know, the games in the Dolphin are capable of emulating them.
Emulator, which is an open-source program offers to run the games on various operating systems, such as Linux, Windows macOS, and Android to play several games, such as Nintendo Wii, Nintendo Gamecube, and Nintendo Wii U games.
The emulator can also enhance the visual quality and performance of these games. It was launched in 2003 and was the first successful commercial GameCube game emulator that could. It provides free services for the Windows operating systems. Read more: How to Hide Games on Steam?
Emulator Dolphin can be download and installed on your device easily. There are many methods to install it and add to the Dolphin menu.
How to download dolphin games in your Android system?
First of all, download the Dolphin MM apk application, and then install it in your android system.
Now, allow the installment process.
Download ISO file of all the downloaded games. This file is usually available in the compressed file form, so you need to convert it.
Now download, and install the ZArchiver in your phone.
Next, then extract this downloaded file.
Now this extracted ISO game file can move to the Dolphin MM folder.
How to download the game for dolphin, using the computer?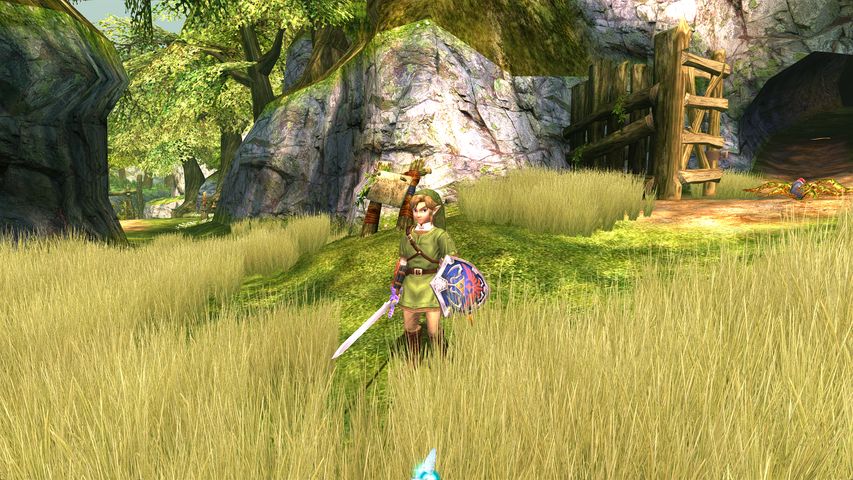 Download the GameCube games
Now if you want to load these on your mobile with Dolphin, you need to install it.
The downloaded game is file will be present in a compressed RAR, ZIP, or 7Z file.
Now you need to install 7-Zip that used to extract these compression game files.
Right-click on the 7Z or RAR file, and then go to the 7-Zip.
Now extract the file here.
If you want to load a game, then double-click on these games.
If you aren't able to load the games by using the above method, you can do it manually. Click on OPEN or click on File, and then go to Open.
After clicking on Open, you need to navigate to the "Select a file" window.
Go to that folder, where you download the GameCube or Wii games.
Click on the desired game you want to play, then click on Open.
Now the games will start to play.
Read more: How To Rip 3D Models From Games Blender?
Conclusion
Dolphin is one of the gaming application. It is available in almost all of the operating system. Dolphin supports various game applications, including Nintendo Wii, Nintendo Gamecube, and Nintendo Wii U games.
You can download it in your operating system, as well as on your mobile. In this article, we discussed the various methods to install it in your device.
This video gaming software is supported by various operating systems, such as Windows, Linux, macOS, and Android.
Due to its graphic improvements, advanced features, steady developed progress, etc., many Peoples prefer this software to play games in their free time.