Netflix profiles are a big entertainment package for friends and families who share their accounts. Netflix offers to create up to five profiles for a user, and each account has its own recommendations and viewing history.
As multiple profiles of the same user help to keep save the user's privacy So that your Netflix recommendations will never influence on your child's anime preferences.
Netflix profiles can also be deleted by the simple methods, if you no longer want to keep it active or you want to delete it, you can do it by many methods.
It included a mobile device, television, and web browser. In case of a deactivation of a primary account profile, you can do it with one caveat.
What is the primary profile of Netflix?
The primary profile of Netflix is created along with the Netflix account when someone creates a Netflix account.
This primary account is a permanent profile of a user, and cannot be deleted or removed in an ordinary condition. So you need to cancel the entire Netflix account if you want to delete this primary profile.
Read more: What is YouTube TV?
How to delete a primary profile?
You can permanently delete this primary profile along with almost all the personal information on your account including the phone number, email address, and profile picture, etc. you need to just keep it remain to cancel for more than ten months.
Another method is contacting to the Netflix customer care and support through the provided email address, i.e.
[email protected], and request Netflix to delete your profile information, as soon as possible.
How to delete a Netflix profile by using a web browser?
You can easily delete any profile of Netflix except the primary profile from a web browser. Here is the step vice method of deleting.
Initially, log into any Netflix profile in a web browser.
Look for your profile icon, locates at the top-right of this window.
Place the mouse over it, and click on the "Manage Profiles."
Select the profile you want to delete and go to that profile.
Now click on "Delete Profile," And then confirm your request by clicking again on the "Delete Profile" button.
Read more: How to Cancel Hulu Subscription?
How to delete a Netflix profile using your mobile phone?
As we know, Netflix also offers its services through the mobile application. You can also delete your Netflix profile by using its application on your mobile.
Go to the Netflix application.
Search out the "More" option at the lower right side of the screen, and tap it.
Go to the top of the screen, and tap "Manage Profiles."
Select your desire profile that you want to remove.
Go to the profile and select "Delete."
Now, confirm the delete process by tapping the "Yes" option.
How to delete a Netflix profile on your television?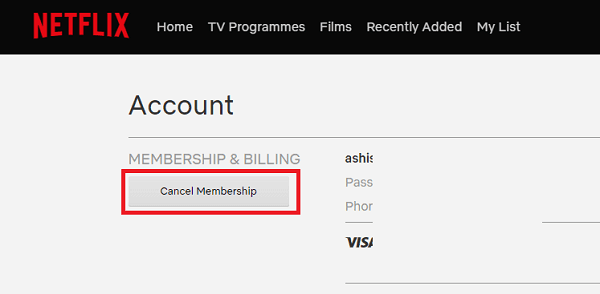 Usually every streaming media player devices and smart television less very few different, but the deletion process of a profile from smart television and streaming media player nearly the same.
Here is the step vice process to use a Roku player.
Sign in to Netflix.
With the help of remote control, go to the left side of the screen.
Now, select "Switch Profiles."
Select the profile you need to remove, and then choose the pencil icon which is placed below the profile.
Select "delete Profile" option, and then confirm that you want to delete the profile by choosing YES.
Read more: How to Remove Continue Watching Netflix?
Conclusion
Sometime you may not find the option to delete profiles, so you can choose another method to remove your Netflix profile, such as through your smartphone application or web browser on your device.