Netflix saves where you're at a show or movie, so if you ever stop and come back, you can pick up where you left off but if you want to remove continue watching Netflix?.
This is a great feature, but it is also a curse. Sometimes you need to know how to remove "keep watching" items from Netflix.
Why do you want to remove continue watching Netflix? Isn't it a very tough question? Such as an old.
Netflix has completely changed the way people watch television and movies. Due to the introduction of Netflix streaming services, people have completely grown impatient when it comes to ads and waiting a week for the next episode.
Netflix not only lets people watch shows and movies in the comfort of their homes, but it lets people access their recently viewed shows as well.
They can always begin watching again, from the second they stopped watching an episode. This is a convenient factor for people, who forget what they were watching (which is everyone!).
Netflix can be said to be a getaway card for those, who don't want to watch political shows on their TV and don't have many entertainment options available.
How to Remove Continue Watching Netflix?
Netflix is unique, because when one person pays or for an account, on a monthly or yearly basis, then they can share their account with others as well.
This makes it cheaper than cable, because several people pinch in money, get the best HD package, and then watch all month without having to pay more.
Moreover, every person who shares an account has a profile. There is a profile specifically for kids, teens, and then an option for mature people.
If parents don't want their children to see specific programs, then they can make their separate profiles and set an age limit on them.
However, profiles don't have passwords, which is why people can see each other's activities. This could be problematic for those who don't want others to know what they are watching.
If someone wants to remove 'continue watching' from Netflix, then this can be done with the help of some easy steps.
Log in to your Netflix account from your web browser
Select your profile
Locate your profile name, which is at the top right corner of the screen
Scroll down to My Profile
Select 'Viewing Activity from the list
You will see a list of shows that you have seen in the past few days, with their episodes and names.
There is a cross sign next to each name, which you need to tap on.
An option will come asking you if you want to remove the series click on that option.
Within 24 hours, the show will disappear from your continue watching list
Movies and Television Shows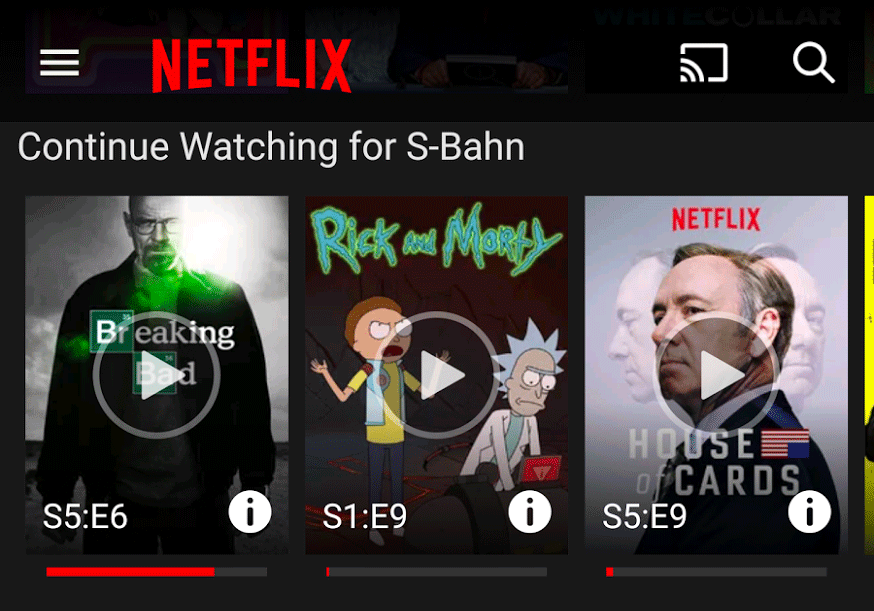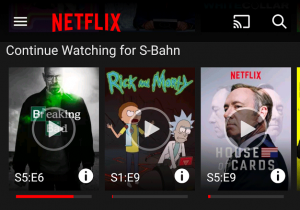 There are several movies and television shows from which a user can choose. There are different genres, like action, anime, Asian, British, comedies, crime, docuseries, European, horror, kids, reality and tv shows, romance, sci-fi & Fantasy, teen, and thriller.
They have many shows and movies, that sometimes all users do is go through them. They are not able to decide on a time, or what they want to see.
However, the best part is that, when friends have a sleepover, then they will always have something to watch. Netflix has some amazing horror and action movies.
Netflix is popular because people can binge show one night or two straight days.
While Netflix takes content from different places and has old movies as well, it has produced some great originals over the years as well. Some of the hit original shows include Money Heist, Stranger Things, Lucifer, and Peaky Blinders.
Subtitles
Subtitles are the best part of Netflix because it is a great help to those who have a hearing disability.
Moreover, if someone wants to watch a foreign film, then they will be able to see subtitles in their language. Even the language choices in subtitles are often limited, but Netflix adds more options over time.
Subtitles help people watch their favorite content when they are not able to raise the volume. For example, if they are in the gym, and they can't raise the volume because of the loud blaring music, then they can simply read the subtitles.
Download Option
Netflix doesn't let anyone download from their website. A few available software doesn't give good quality to the user and they are illegal.
However, Netflix allows the user to download TV show episodes and movies for offline viewing. If they are using the app, they can easily download videos and can see them when they are out and don't have access to an internet connection.
The download doesn't impact the quality of the image or the audio and is very helpful for those who don't have 24/7 access to the internet.
Paying for Netflix
Some people think that they can get away with not paying for Netflix. The thing is that they can have a month's free trial of Netflix, but for another free trial, they will need a different email address and credit card number.
This is the reason why most people end up paying for Netflix subscriptions. However, it is worth it. Unlike cable, Netflix can be used 24/7. In the case of electricity failure or some other problem, people can still access Netflix.
Alert! Sharing Netflix Account
Sharing an account with other people helps people to share joy.
If a friend has seen the show 'Marianne' and is horrified at the end of it, she can share it with another friend. There are cheap and expensive packages available for Netflix users.
If they don't want to buy an expensive package, because they don't want to use two screens at the same time, then they can buy a cheap one. There are separate, cheaper packages for mobile phone users as well.
The main drawback of using Netflix is that there are shows which are available in one region, but not in another.
For example, Skam Italia is only available for Netflix Italia and not for other regions. This gives people limited access to content.
However, Netflix gives people the chance to request shows, and if they receive requests for the same show, they might consider adding that show in another region.
Netflix is a delight that you can't put away because it has a lot to offer, and that too, for everyone.
How do you end the show by continuing to watch?
For the first time, Netflix has come up with a way to do this on Android.
To do this there is a little "three-dot" menu icon on the title, and you can select "Remove from row" there.
How long will the stop on Netflix continue?
24 hours
Please be sure to give Netflix up to 24 hours to make sure the show has been removed from your current to-do list.
Sometimes the shows are removed immediately and other times, it takes Netflix a little longer to adapt to your new settings.
How would you delete an ongoing view on Netflix 2020?
If you're using the Android app for Netflix, find the show or movie you want to remove from your Continue Monitoring list.
Tap the menu icon on the title (the three dots are arranged vertically), and select "Remove from row".
How many days do you watch shows?
You can take up to 24 hours of headlines hidden from your Netflix account, actually disappearing from the "Stay tuned" section.
Why did my constant glance at Netflix disappear?
Add extensions to your Google Chrome browser.
Click Ad Extensions. Wait for Google Chrome to install the extension.
Restart Chrome and see if this extension fixes your issue by logging in to your Netflix account.
Why don't the shows keep watching me?
Go back to your profile homepage and scroll down to your 'Continue watching' list to see if the show you've removed still shows up.
If not, it means that Netflix has removed it from your list. If not, give the company 24 hours as your new preferences may be delayed from syncing to all of your connected devices.