(Last Updated On: January 21, 2020)
In earlier times when there were no drawing tablets or graphics tablets, artists used to draw an art with a piece of paper and a brush. They had to keep a variety of brushes with different thicknesses to show off their drawing skills with Drawing Tablets of 2020.
If something goes wrong with the art there wasn't any solution for erasing it and hence, artists were facing hard times with painting.

However, things were made simpler after the launch of software like Adobe Illustrator, Photoshop and Autodesk Sketchbook on computers.
When it comes to designing and illustrating, you need a powerful tablet that will keep up with the demands of your everyday projects.
There are literally hundreds available on the market today, and Drawing Tablets can make it overwhelming to choose the perfect tablet that won't fall short.
12 Best Drawing Tablets of 2020
Determining the right drawing tablets for you is going to depend entirely on a number of factors including how you intend to use it and how often you'll be on it.
If you're completely new to Drawing Tablets market, it's worth pointing out that there are three different categories to be aware of, knowing exactly what you're looking for will help you decide what the best drawing tablets for your needs are.
Graphics tablets, which you draw directly onto with a stylus
Pressure-sensitive pen displays, which are hooked up to a monitor
Tablet computers, which can be adapted for drawing with an app.
So if you are looking for a gift or something for yourself, you are sure to find something that fits your needs and budget, here's a list of the best drawing tablets.
1. Wacom Intuos Pro Digital Graphic Drawing Tablet

The Wacom Intuos tablet is top of my list. It comes in small, medium, and large and you get the opportunity to customize the package by choosing the regular edition, paper edition, or the pro bundle.
Image source link: here
It has revamped pen technology that features a responsive 8192 levels of pressure sensitivity to give pinpoint accuracy while you use it.
The pen also has built-in tilt support, and it's battery-free, so you never have to worry about charging it.
The included pen stand has a sleek design, and it ensures that your pen is always close when you need it.
The tablet comes with a customizable ExpressKeys and Touch Ring technology which gives you quick access to all your favorite software shortcuts.
Whatever the graphics usage be including drawing, sketching, painting, or photoshopping, the Wacom takes it all with ease.
Drawing Tablets comes with a USB Port, and it supports Windows 7 and later or Mac OS 10.10 or later operating systems.
In paper mode, it also supports Bluetooth for connectivity to mobile devices, and it comes with a more compact footprint with a slimmer design.
It also has a larger active area. You get the tablet, USB cord, pen, and extra nibs, pen stand, and the battery all in one bundle.
Key specs
The medium size is a super-slim tablet design with a more compact footprint and larger active area.
Speed your workflow with multi-touch gestures, customizable Express Keys, Radial Menus and pen side switches.
New pen technology supports 8192 levels of pressure sensitivity, tilt-response, and virtually lag-free tracking.
Price $378.60.
Customers' Reviews of Wacom Intuos Pro Digital Graphic Drawing Tablets
"Very disappointing. I decided it was time to upgrade from my Wacom Intuos 3 which I had used for many, many years and love it" _ Robbie. rated Wacom Intuos Pro Digital Graphic Drawing Tablet 5 out of 3 stars
"All in all, if you're looking to upgrade from a Pen and Touch/Bamboo/older, smaller, hobbyist tablets- Drawing Tablets will be a pretty nice upgrade if you can stand the fact that you're likely looking at a big price tag of nib replacements over the years." _ Anda. rated Wacom Intuos Pro Digital Graphic Drawing Tablet 5 out of 2 stars.
2. Huion Inspiron Q11K Wireless Graphic Drawing Tablet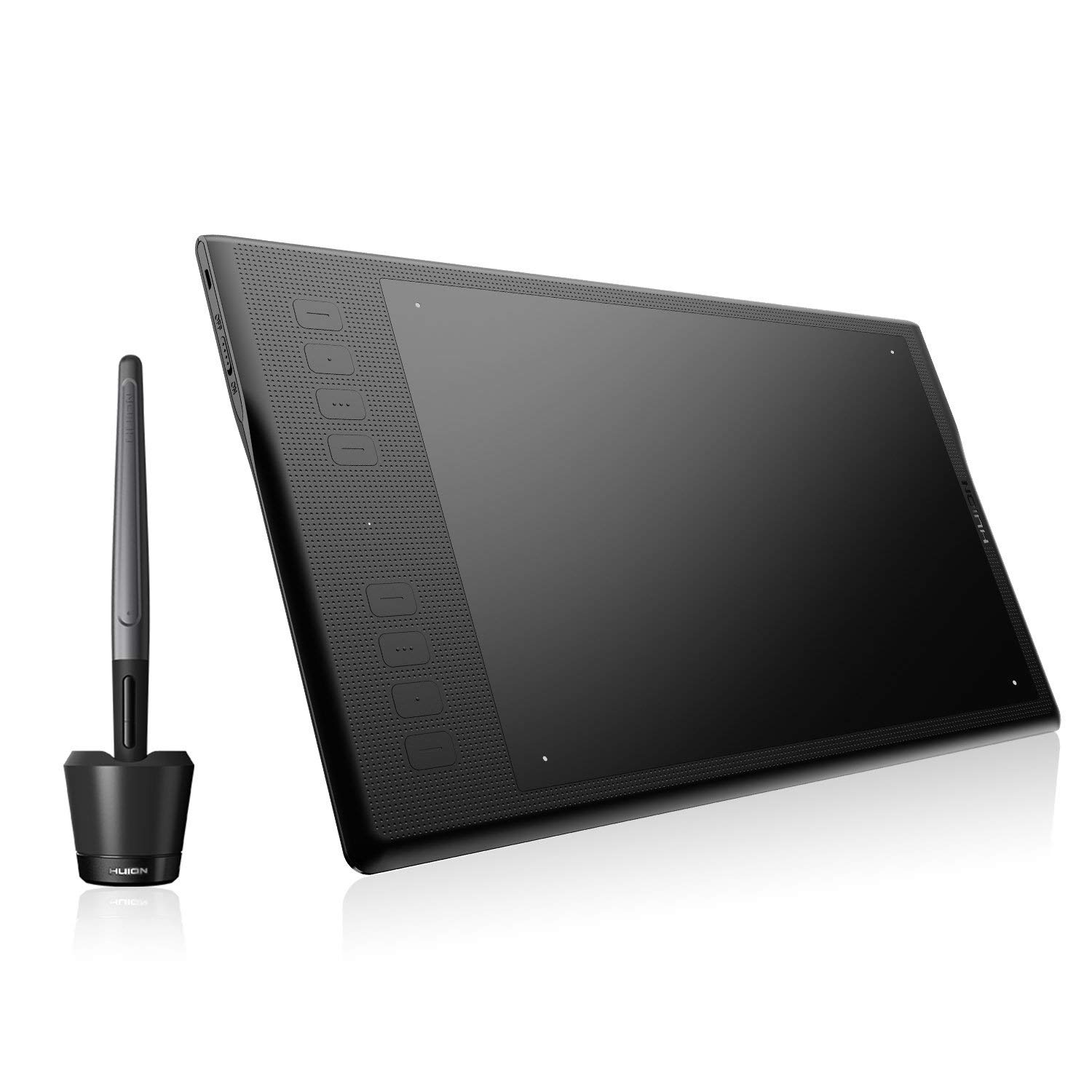 This tablet has a very ergonomic design with a smooth surface, curvy edges, and rounded corners designed to bring maximum comfort for the users.
It allows you to comfortably rest your wrist along the edge to reduce the fatigue that comes from hours of work.
You also get a huge 11-inch active area that allows you to create your projects and designs quickly and easily.
More guides and interesting review: here
The included pen has been recently upgraded, and it features 8192 levels of pressure for ultimate accuracy and advanced performance. You can make as precise of strokes as you need that range from thick lines to hairline designs.
It is also rechargeable, and it provides a balanced and lightweight drawing experience with a built-in nib extractor.
The Huion Inspiron Q11K drawing tablets are compatible with Windows 7 and above in Windows OS and also comes with Mac OS compatibility, making it easy to use and work with.
In terms of connectivity, it comes with 2.4GHz wireless network support, which not only makes it seamless in drawing, painting, and sketching but also makes it easy to pair with other devices through a network.
As far as the battery backup on Drawing Tablets is concerned, it comes with a 2500mAh battery, which the company claims to provide over 40 hours of continuous usage to draw with.
Key specs
New Rechargeable Pen PF150.
8192 Levels of Pressure Sensitivity.
Large 11-inch active area.
OS Compatibility.
40 hours of battery life.
Price $99.99.
Customers' Reviews of Huion Inspiron Q11K Wireless Graphic Drawing Tablets
"I've been using my Q11K pen tablet for a solid week now. 3-4 hours a day working on a project for a client.
It was extremely easy to set up, download and install drivers from Huion's website, charge, and sync to PC and work with Adobe Photoshop and Illustrator which are the 2 programs I'm currently working in" _ Patrick F McCarthy. rated 7TECH Huion Inspiron Q11K Wireless Graphic Drawing Tablet 5 out of 5 stars
"Huion has established itself as a good drawing tablet manufacturer over the years." _ Jiro Tamas. rated Huion Inspiron Q11K Wireless Graphic Drawing Tablets 5 out of 5 stars.
3. Huion H610PRO Drawing Tablets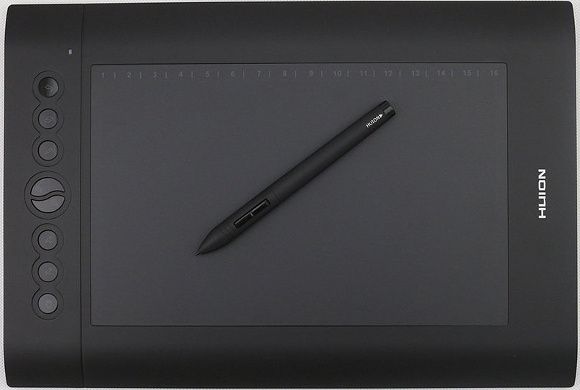 You'll get a very large drawing space with this tablet at 10-by-6.25 inches so you can work on even large projects with ease.
The redesigned surface has a paper-like feel to enhance your design experience that helps to prevent the pen from slipping.
The pen itself is rechargeable, and it comes with 2048 levels of pressure sensitivity and two programmable buttons for precise line work and drawing capabilities.
The tablet comes with eight customizable buttons and 16 hotkeys along the side and top of this tablet. They allow you to quickly and easily zoom in and out, scroll, and map them to your own convenience. You can use Drawing Tablets with both your left and right hand comfortably.
The pen which comes along the Huion H610 Pro is rechargeable and the company claims that the pen lasts for over 800 hours of continuous usage for every 2-hour charge.
for drawing is compatible with all the Windows and Mac OS X and supports most of the graphics stationed applications such as Adobe Photoshop, Illustrator, Corel Painter, Autodesk Sketchbook, Manga Studio, Clip Studio, Zbrush, and more.
Key specs
Thin and lightweight, easy to carry around.
Large Compact Drawing Surface 10-by-6.25 inches.
8 customizable buttons on the side and 16 hotkeys.
The rechargeable pen is light and comfortable to hold, with 2048 levels of pressure sensitivity and 2 programmable buttons.
Price $70.
Customers' Reviews of Huion H610PRO Drawing Tablets
"This product arrived sooner than I thought. I don't have prime, so no two-days shipping.
The arrival date for mines was about within 6 days, but it arrived the second day which was surprising since the day before was when it began to ship so I didn't think it was going to arrive any time soon" _ Amazonia. rated Huion H610PRO Drawing Tablets 5 out of 5 stars
"I recently bought this tablet and was very impressed with the overall quality of this tablet, especially for what it cost!
The tablet itself is durable yet very light and easy to transport." _ Tara Maake. rated Huion H610PRO Drawing Tablets 5 out of 5 stars.
4. UGEE XP-PEN Star03 Pro Graphics Tablet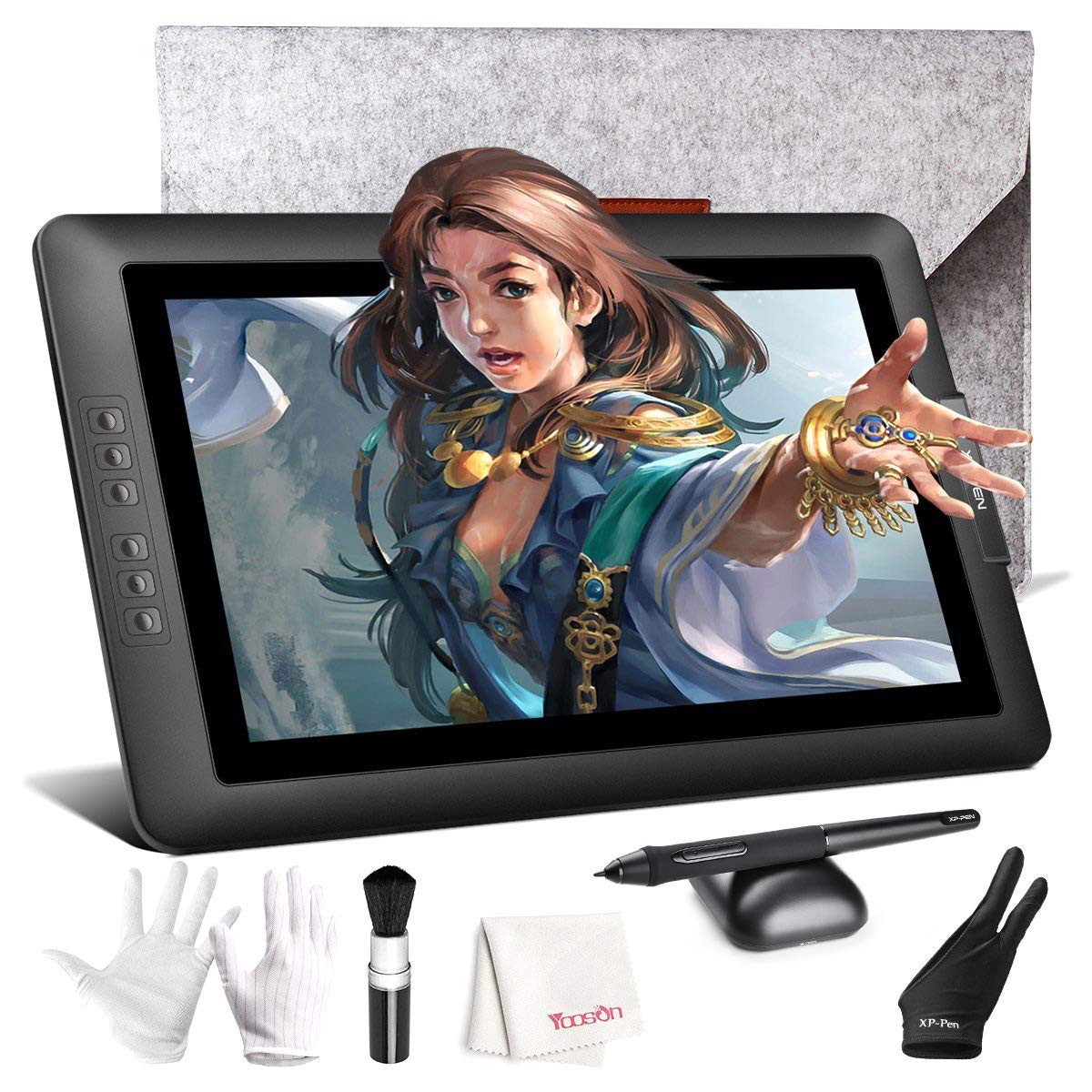 This tablet features a large 10.6-inch active area with high resolution and a high response rate for a brilliant screen and a smooth user experience.
The higher refresh rate of 230 RPS helps to improve accuracy as you work and reduce any leg. The stylus pen is battery-free and lightweight.
The pen looks and feels like you're drawing with a traditional pen, and it has 8192 levels of pressure sensitivity to enable you to sketch thick, bold lines or wispy, thin lines quickly and easily.
You also get eight customizable Hot Keys to improve your user experience. They adapt to your most frequently used shortcuts, and you can use the left or right-handed quickly and easily.
It is compatible with a variety of operating systems to improve flexibility including Windows 10, 8, 7 and Mac OS.
It also works with several creative software applications including Photoshop, Fireworks, Illustrator, Macromedia Flash, SAI, Comic Studio, and many more. Drawing Tablets works well for both professional designers and illustrators and beginners.
Key specs
Slim and portable design with extra 6 express keys.
XP-PEN Artist 15.6 large space drawing monitor features natural and intuitive work-flow.
 8192 level of pressure sensitivity pen stylus.
 The battery-free feature requires no charging for the pen stylus.
Widely compatible with all sorts of creative software such as Photoshop, SAI, Painter.
Price $299.99.
Customers' Reviews of UGEE XP-PEN Star03 Pro Graphics Tablet
"I've been using Drawing Tablets for a few months now, and I have to say it's quite amazing for the price." _ Jaquel Rey. rated UGEE XP-PEN Star03 Pro Graphics Tablet 5 out of 5 stars
"Drawing Tablets are my absolute favorite tablet and I've tried a couple of different ones." _ Kat. rated UGEE XP-PEN Star03 Pro Graphics Tablet 5 out of 5 stars.
5. Ugee 1910B Interactive Pen Display Drawing Monitor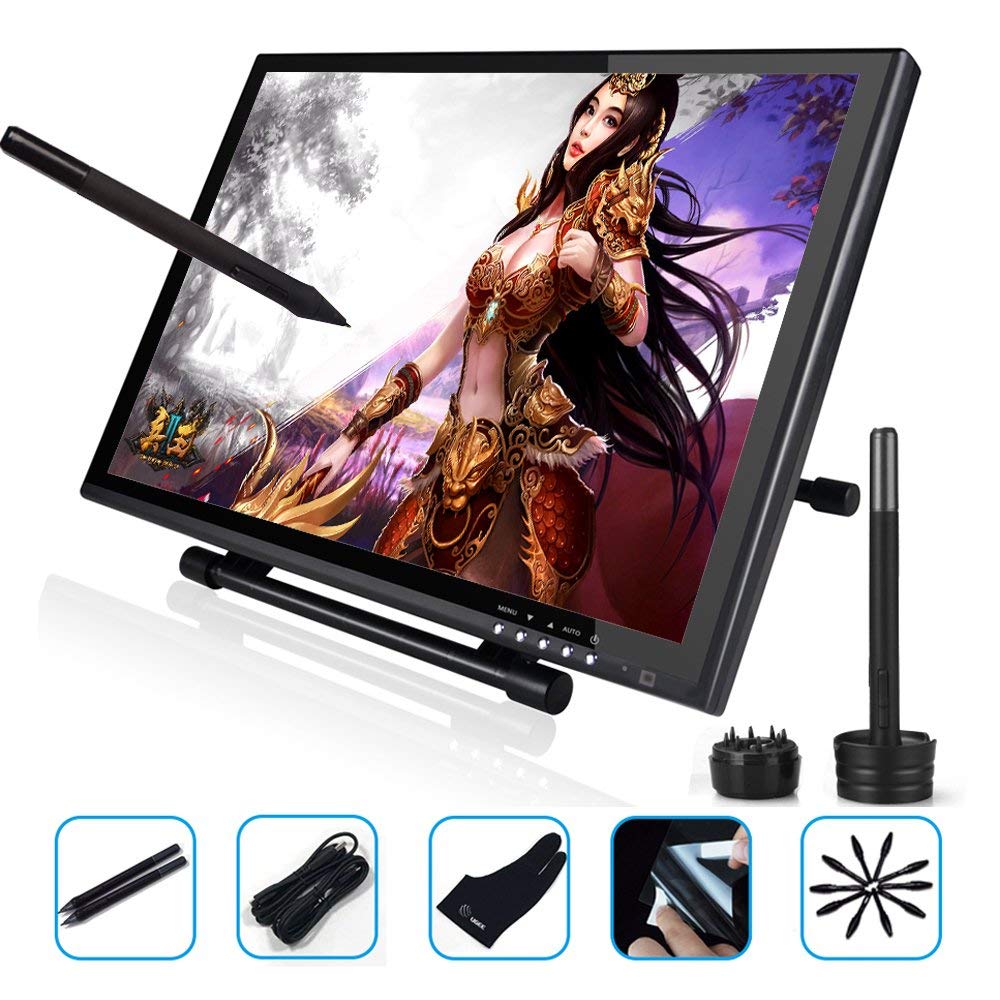 This tablet allows its users to sketch, draw, and paint directly on the screen for a smooth and seamless experience. The active area is very large at 19 inches, and it has a high 1440 by 900 resolution.
Image source: here
When you combine Drawing Tablets with a high sensitivity ratio of 2048 levels, you get an accurate and responsive drawing tool.
It comes with a multi-angle adjustable stand so you can adjust it to your perfect comfort level while you work for extended periods.
You can use Drawing Tablets with XP, Vista, 7, 8, 8.1, 10, and Mac OS. In addition to Drawing Tablets, you can also use Adobe Photoshop, Illustrator, Autodesk Sketchbook, Corel Painter, Autodesk Maya, ZBrush, and more drawing software.
It comes with two rechargeable and lightweight pens, two pen charging cables, a VGA cable, a USB cable, a power cable, a user manual, a screen protector, and a drawing glove all in one package. You also get a one-year warranty against damage or device failure with easy-to-reach customer support.
Key specs
Large screen: 19-inch active area.
2048 levels of pressure sensitivity.
1440 x 900 resolution.
Compatible with Windows XP/Vista/7/8/8.1/10 and Mac OS.
Multi-angle adjustable stand.
Includes two original rechargeable pens, two pen charging cables, VGA cable, USB cable, power cable, drawing glove and user manual.
Customers' Reviews of Ugee 1910B Interactive Pen Display Drawing Monitor
"I ordered this tablet to use professionally, as a freelance artist. I have used a regular drawing tablet (no monitor) in the past, and I was looking for something with a screen. Of course, people usually think of Cintiqs for Drawing Tablets purpose, but that was out of my budget. I decided to give it a go and order the 1910B." _ Minh. rated Ugee 1910B Interactive Pen Display Drawing Monitor 5 out of 5 stars
"I've been using Drawing Tablets for about 7 months now and I've nothing but good things to say. It's improved my work tenfold and I'd highly suggest it to anyone looking for an inexpensive, quality tablet.." _ Joshua Shiflet. rated Ugee 1910B Interactive Pen Display Drawing Monitor 5 out of 5 stars.
6. Huion H420 USB Drawing Tablets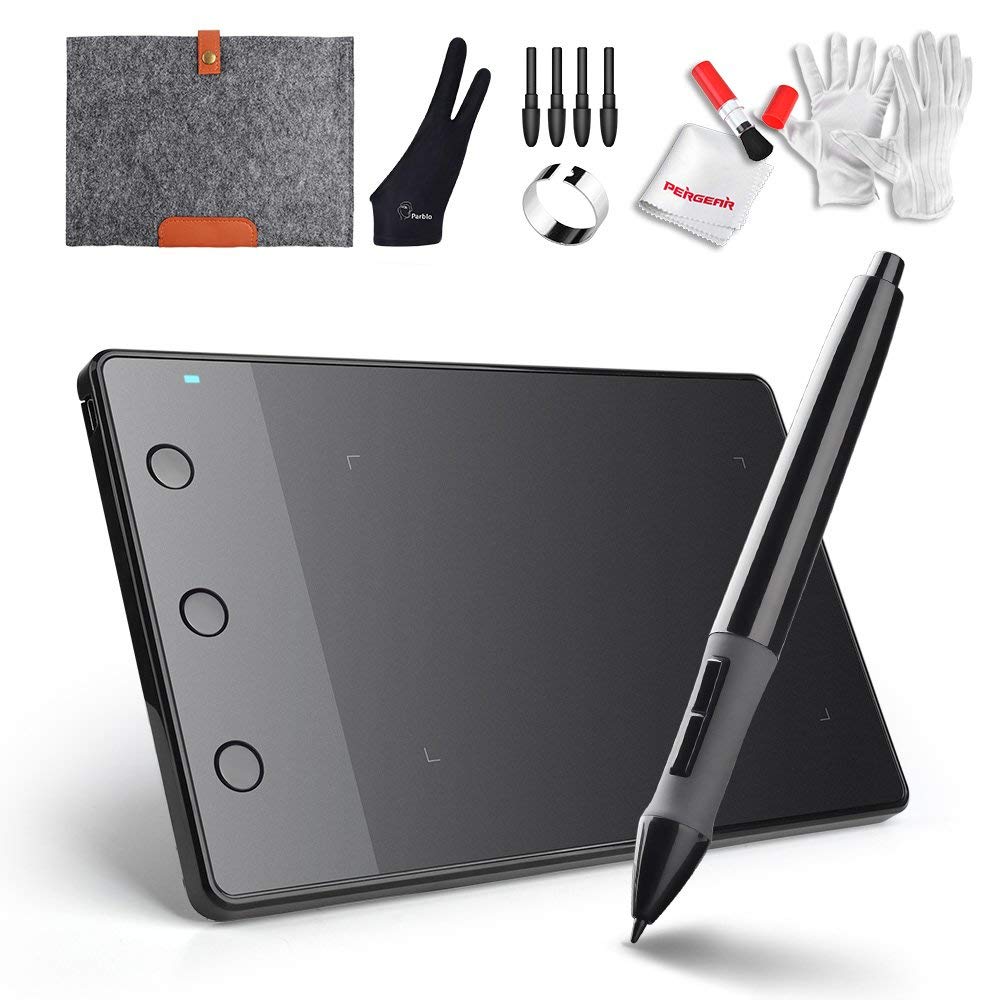 The Huion H420 is a compact drawing tablet. It sports an active draw area of 4 x 2.23 Inches. Now don't get puzzled looking at the small size of the display, the tablet is an ideal replacement for your mouse in drawing and even in gaming.
It has 2048 pressure sensitivity levels and also equips an additional area for advanced usage.
The small and compact Huion H420 perfectly fits into any laptop case or in your business suitcase making it very easy and ergonomic to carry around. Though small in size, the Huion H420 is nowhere less than its competitors in the specifications.
The pen has a dual function as a drawing tool and as a cursor, and it allows you to scroll through your web pages as well.
You get three express keys that allow you to close the current page or save it with a click to streamline your experience. It's very user-friendly, and it has a USB interface for plug and plays technology.
Read more: 19 Best Classiest of iPhone Cases of 2020
Huion's tablet is compatible with a wide range of applications including CorelDraw, Corel Painter, Adobe Illustrator Photoshop, and Fireworks, Macromedia Flash, SAI, Paint tool SAI, Comic Studio, 3D MAX, Infinite Stratos, Pixologic ZBrush Autodesk MAYA, and more.
Drawing Tablets kit comes with several accessories including a durable carry case, an anti-fouling glove, a two-finger artist glove, and a cleaning kit.
Key specs
You can scroll documents and Web pages by pressing the middle button of the digital pen over the tablet's working area.
Three express keys – such as close current page, save the current page.
Function as the cursor and the board as the screen.
Price $27.99.
Customers' Reviews of Huion H420 USB Drawing Tablets
"I bought Drawing Tablets for myself because I'm a casual and beginner Photoshop user who likes making clothing graphics on Roblox.
I needed to be able to make smoother lines, and Drawing Tablets had decent reviews, so I thought I'd give it a try." _ R.D. rated Huion H420 USB Drawing Tablets 5 out of 5 stars
"It's perfect if you're just getting into drawing on a tablet. The price was the best I've ever seen for drawing tablets and the extra stuff that it came with was just topping it all off." _ Ray. rated Huion H420 USB Drawing Tablets 5 out of 5 stars.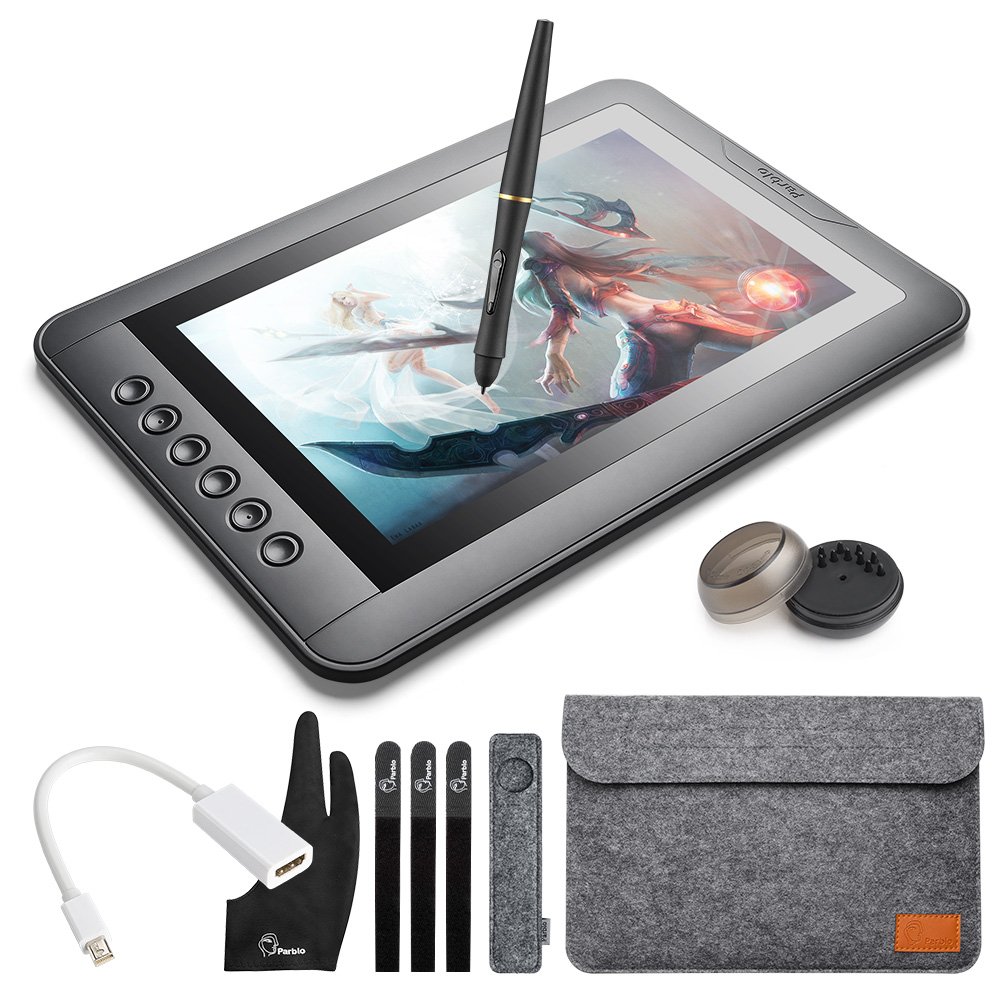 This tablet gives you a high viewing angle with 170 degrees in both vertical and horizontal that allows you to see the screen in several ways for maximum comfort.
It also features a comfortable ergonomic design that allows you to use Drawing Tablets screen while holding it in your lap, with a desktop, or on your workspace.
The pen is battery-free, and Drawing Tablets makes it a more lightweight option the closely mimics an actual drawing pen. You won't have to worry about charging it or about the battery leaking while you use it.
It operates on Windows XP, 7, 8, 8.1, 10, and Vista. You get a large and bright screen at 10.1-inches that is excellent for professional projects and design.
It is compatible with several drawing platforms including Corel Painter and CorelDraw, Adobe Photoshop, Illustrator, and Fireworks, Macromedia Flash, Comic Studio, SAI, Paint Tool Sai, Infinite Stratos, 3D MAX, Autodesk MAYA, Manga Studio, Pixologic ZBrush and more. You also get a multi-plugin USB cable and an artist's glove.
Key specs
The latest Battery-free Pen Stylus technology with 2048 levels of instant Pen Pressure Sensitivity.
10.1″ 1280*800 IPS 16:10 Display 5080 LPI Resolution with 178° visual angle.
6 customizable Express Keys for convenience and efficiency.
Compatible with illustrator, SAI, Adobe Photoshop, Adobe Fireworks, Photoshop CC, Animation Editing, Handwriting Annotation, Photoshop, Corel Painter, Manga Studio, Paint Tool Sai, Multimedia Teaching and more.
Price $229.00.
Customers' Reviews of Parblo Coast10 10.1″ Digital Pen Tablet
"I've had the tablet over a week and have run into a number of issues. There appears to be no customer support (no response after a week) and I had to figure out solutions for these issues on my own. You'll find them below. Overall, I love the tablet and intend to keep it simply because the alternative (Cintiq 13") is more than twice the price." _ Andrey. rated Parblo Coast10 10.1″ Digital Pen Tablet 5 out of 3 stars
"Art is really just a hobby for me, so I couldn't afford an expensive Wacom. The fact that a Wacom Drawing Tablet size is twice as much made me start looking for cheaper alternatives." _ C.R. Fowler. rated Parblo Coast10 10.1″ Digital Pen Tablet 5 out of 5 stars.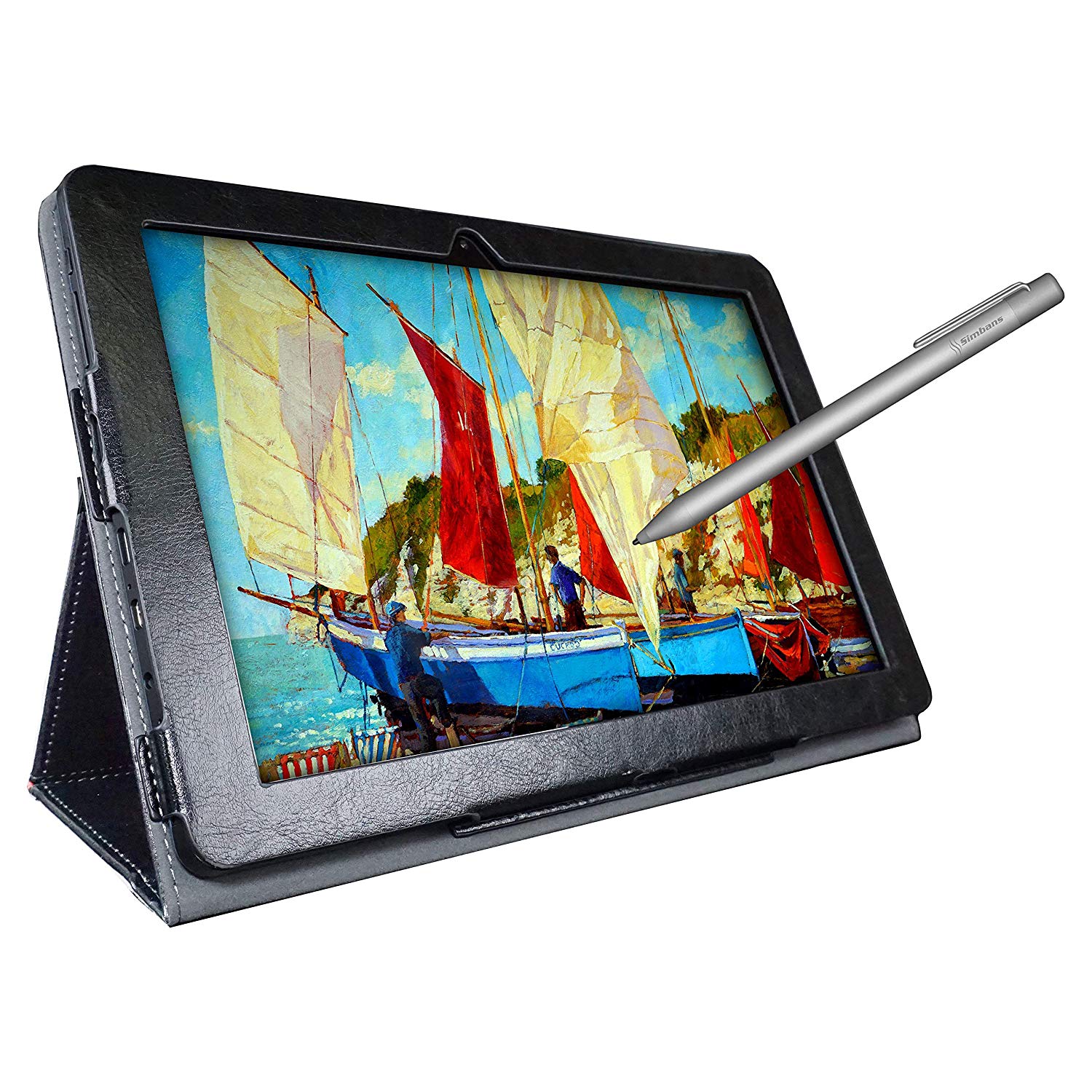 Now that is what we call a purely economical product that you could use to earn millions by designing!
It's basically an android drawing tablets with 1280×800 pixels of resolution and a quad-core processor. For a gadget of Drawing Tablets range, the cameras are just fine with 2 MP at the front and 5 MP at the back.
The screen features an IPS panel of roughly 10 inches and the package includes a screen protector as well. Moreover, it nests an Android OS with version 7, Nougat. One of the core advantages of availing Drawing Tablets great gadget is that it does not come loaded with a lot of useless apps. The only pre-installed application is the one you need to start drawing.
Key specs
 The High power MediaTek Quad-core processor boosts the multitasking abilities of the tablet.
The most affordable tablet that comes with a pen and a pre-installed Autodesk Sketchbook app for those who want to draw pictures or take notes in the classroom.
Connect your tablet to your home WIFI network and you can take Drawing Tablets wherever you are; your entertainment always goes with you.
Price $219.97.
Customers' Reviews of Simbans PicassoTab 10-inch Tablet
"I got this for my wife so that she can draw and save her drawings. I was very impressed with what she was able to do within a few hours of working with it" _ Robert Cordero. rated Simbans PicassoTab 10-inch Tablet 5 out of 5 stars
"The tablet came in perfect condition and was fully charged. It does what it needs to do, but can be a bit slow at times." _ Michael Lake. rated Simbans PicassoTab 10-inch Tablet 5 out of 4 stars.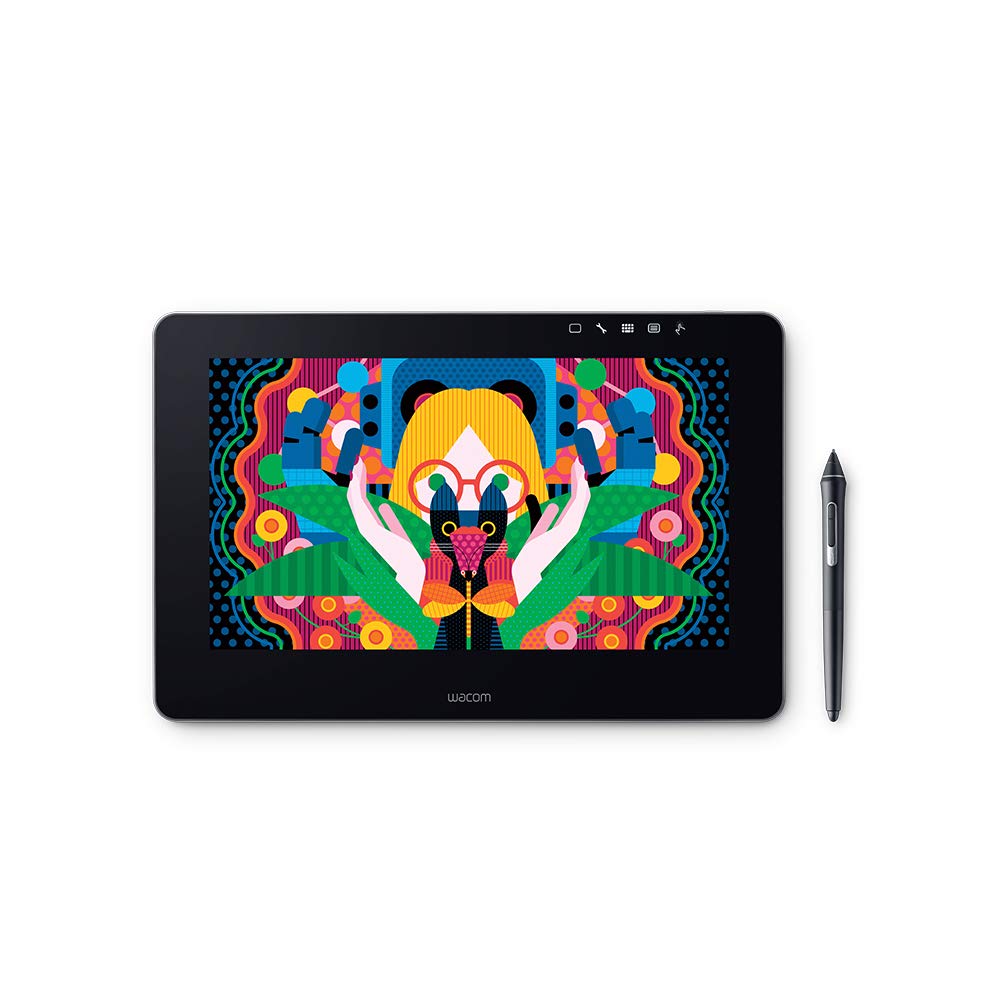 The tablet is built for customization before you buy it and Wacom offers several different models including a new 13-inch model, a 13-inch pro bundle. and a 16-inch version.
A wide viewing angle and high resolution provide you with an amazing viewing experience while you work directly on the tablet's screen that gives you a fast and interactive drawing experience. With an HDMI cable included with its purchase, you can connect the table to a monitor if you prefer being able to see what you're drawing.
A display stand with three different positions allows you to easily adjust the viewing angle so it is easier to view and work on at a comfortable height. A compact. lightweight design allows the table to be carried with you easily.
A Rocker Ring, as well as four Express Keys,  give you even more customization options as well as features multi-touch gestures allowing you to scroll, zoom in and out, pan, and even rotate your project with the simplest touch of the screen.
With its many different model options and focus on not only a lightweight design but high-end display technology, it's not hard at all to see why the Wacom Cintiq 13HD Creative Pen Display is a favorite of illustrators and graphic designers alike.
Key specs
Remarkable clarity with a full HD (1920 x 1080) resolution, 13″ display and superior color quality (87% Adobe RGB).
Wacom's most natural and advanced pen performance with 4x greater accuracy and pressure sensitivity and virtually lag-free tracking.
Multi-touch gestures, customizable Express keys, radial menus, and one-touch shortcuts to speed your workflow.
Connect to any Mac or PC with a single USB-C cable (included) to a USB-C port for both video and data.
Price $799.95.
Customers' Reviews of Wacom Cintiq 13HD Interactive Pen Display Monitor
"Right away, this thing is beautiful and VERY nice. It is my first Cintiq but not my first Wacom product. I have used the cheapest intuous and an Intuos draw. While the others were good for the price this one just blows them both away" _ Top Contributor: Photography. rated Wacom Cintiq 13HD Interactive Pen Display Monitor 5 out of 5 stars
"I bought this and had a TON of problems getting it to work. It turns out, my Dell laptop is the culprit. Dell has been nothing but $4500 worth of issues.." _ Preston. rated Wacom Cintiq 13HD Interactive Pen Display Monitor 5 out of 5 stars.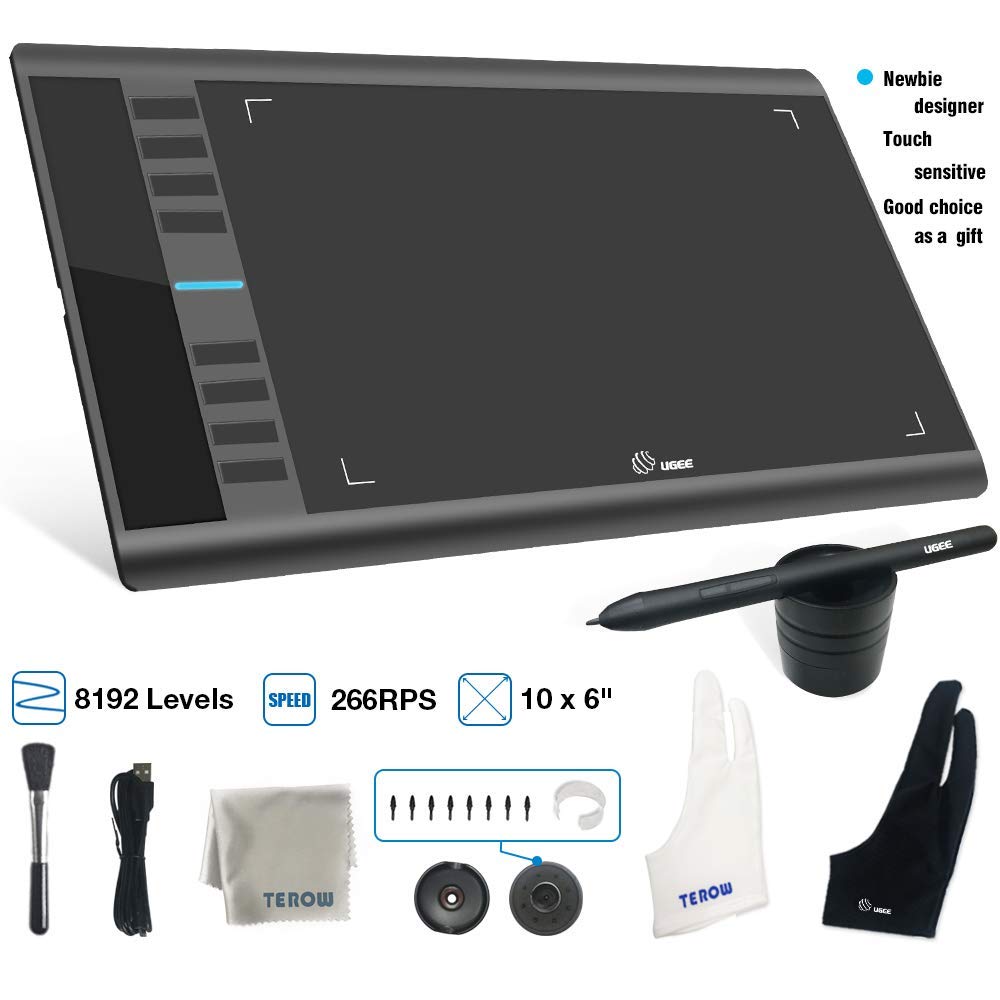 UGEE's tablet comes with a large active area that allows you to work on a variety of projects with ease. It also gives you a slim, sleek, and lightweight area to work on for an exceptional experience.
This tablet is highly sensitive, and the pen has 2048 levels of pressure sensitivity that allows you to make bold or thin lines quickly and easily.
You'll enjoy eight shortcut keys and a three-button mouse to streamline your working experience.
It's user-friendly for both left and right-handed people, and it suits anyone from industry veterans to design hobbyists. You get a one-year warranty against any damage or failure with fast customer support options.
The micro USB port lets you quickly and easily connect to another device.
This tablet is compatible with several different operating systems for added flexibility.
It works with Windows 7, 8, 8.1, 10, and Mac OS. You can also use several popular drawing and design applications including Photoshop, Illustrator, Macromedia Flash, Comic Studio, and SAI.
Key specs
The large active area allows releasing your inspiration on enough space and slim, sleek, super lightweight panel with a compact design.
8192 levels of pressure sensitivity.
8 shortcut key(zoom in/out, brush size +/-, undo, hand, brush, eraser), support both left-handed and right-handed users.
Compatible with Windows 7/8/10 and Mac OS 10.10 or above, but not for the Linux, Chrome. Also compatible with Adobe Photoshop/Photoshop CC/Illustrator/Lightroom/Corel Painter/Autodesk MAYA/Pixologic ZBrush/ Macromedia Flash/Comic Studio/SAI.
Price $59.99.
Customers' Reviews of Graphics Tablet M708 UGEE
"Adore the simple value that Drawing Tablets magnificent device comes with. For a fraction of what high-end tablets cost, Drawing Tablets one provides just as much utility, while also coming with a pen with 8 extra nibs, and a drawing glove" _ Amazon customer. rated Graphics Tablet M708 UGEE 5 out of 5 stars
"Decided to get back into digital art as a hobby. So choosing something that is reliable and not a huge hit to my pocket was ideal.." _ Amazon customer. rated Graphics Tablet M708 UGEE 5 out of 5 stars.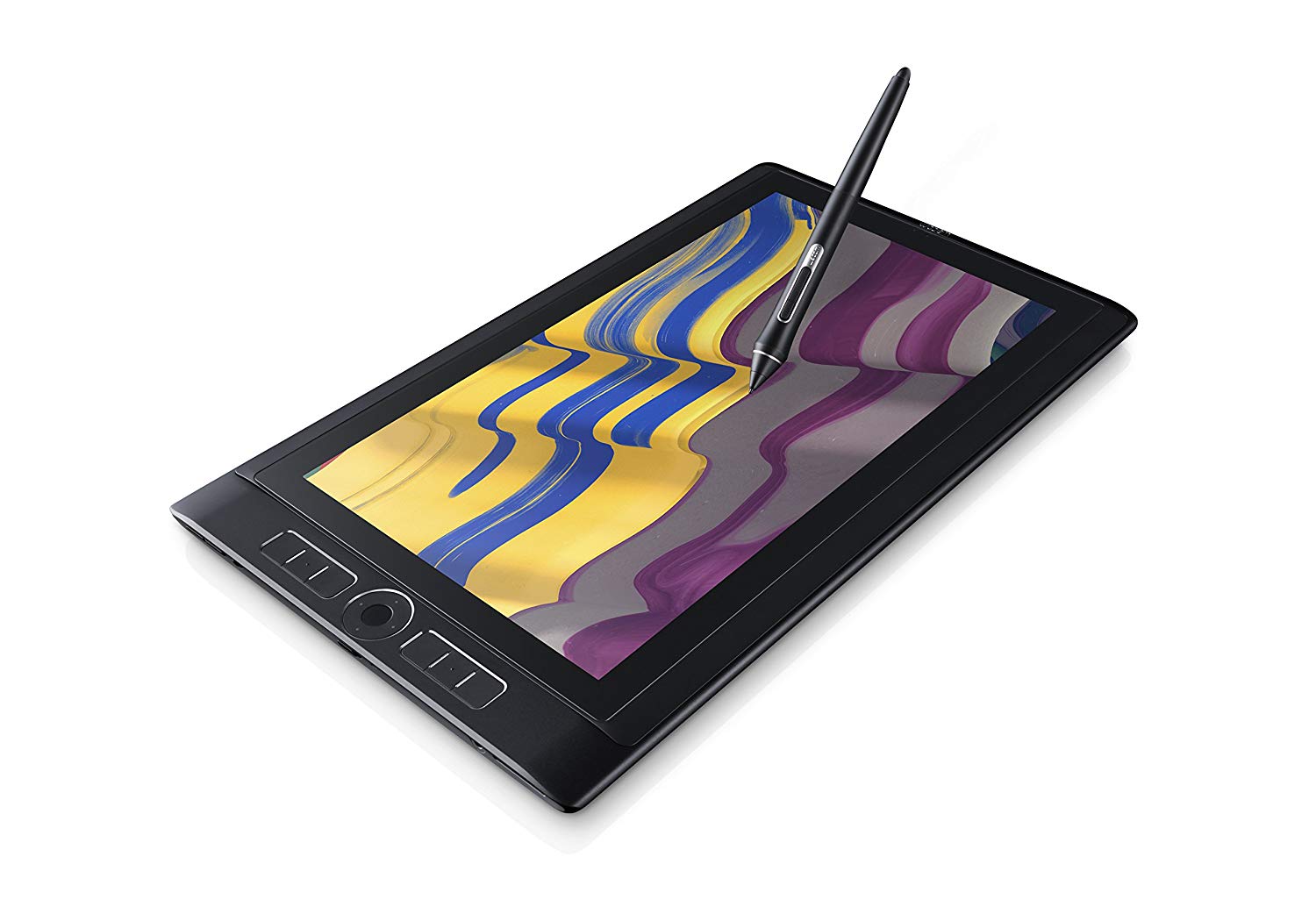 MobileStudio Pro 13 is one of the best drawing tablets, with a slim body that nests all of the creative tools Wacom has to offer in Drawing Tablets price range.
Whether you want to craft a 2D masterpiece or a 3D one, you have got everything at your fingertips.
This tablet comes with four times enhanced accuracy and the pressure sensitivity also exceeds our expectations.
With its unbelievably high Adobe RGB color performance, every creative geek craves to add Drawing Tablets product to his collection.
Key specs
Wacom's most natural and advanced pen performance with 4x greater accuracy.
Professional computing power and graphics options to run the most demanding 2D and 3D creative and card applications.
Remarkable clarity with high-resolution displays (2560 x 1440) and superior color quality.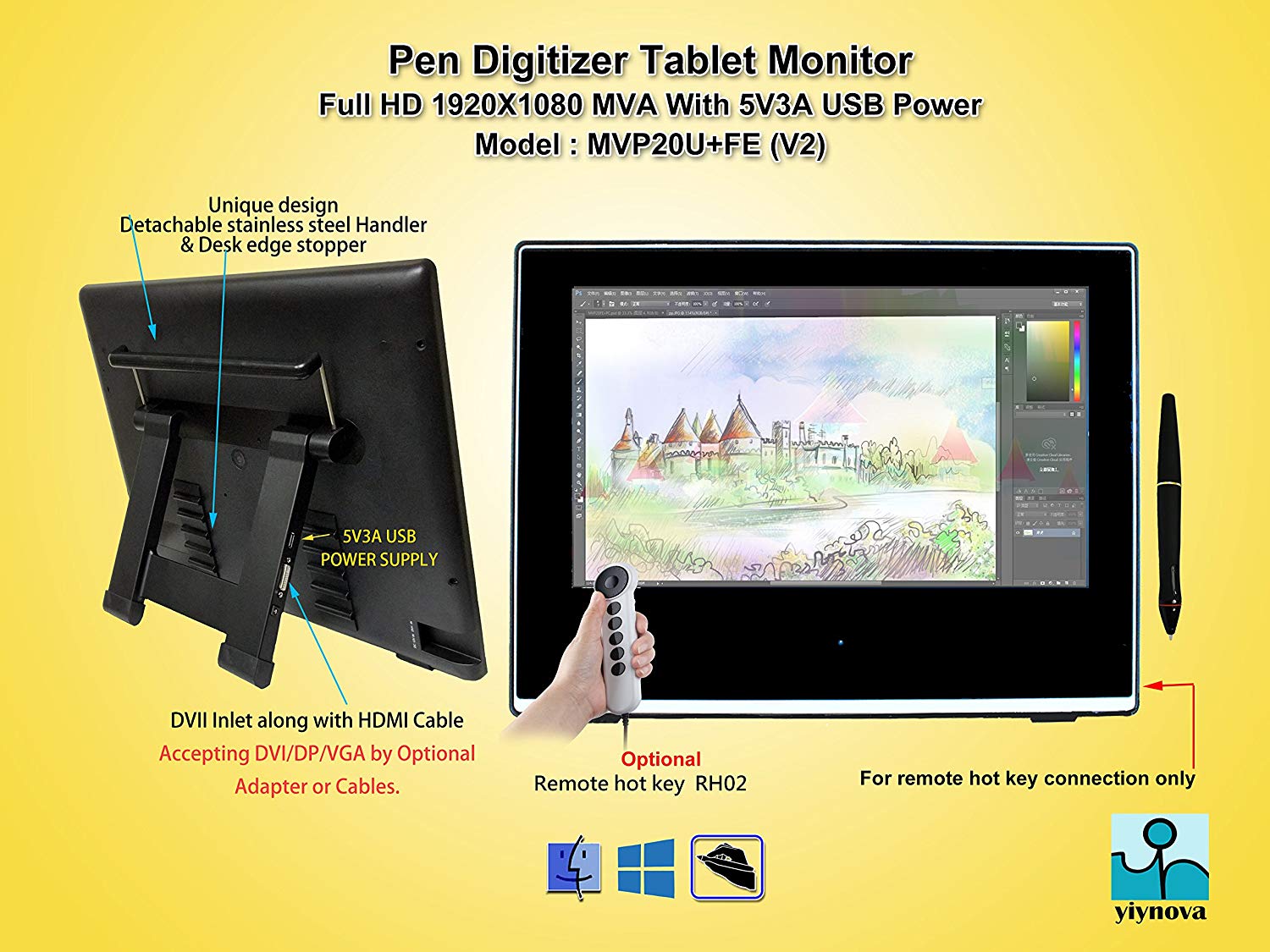 This large tablet monitor comes with full HD capabilities with a very high 4000 LPI resolution and a snappy 230 PPS tracking speed that allows for a dependable and precise drawing surface.
If you combine this with the stylus pen's 2048 levels of sensitivity, you get a bold display with pinpoint accuracy. The screen also has a 3000:1 contrast for a brilliant display.
This tablet runs on an external AC 100/240V Power, and it connects through a 5V3A USB port on the side of the tablet. You get a 1.8m DVI to HDMI cable, a 1.8m USB 2.0 to USB 2.0 cable, the tablet, and a pen kit in Drawing Tablets bundle.
There are also several optional accessories you can buy. It supports several operating systems including Windows 7, 8, 8.1, 10, Mac 10.8.x and later, and Linux. It also comes with a one-year warranty against failure or damage.
Key specs
Resolution(4000 LPI),Tracking speed(230 PPS),Pen pressure sensitive(2048 levels).
External AC 100/240V Power. With 5V3A USB Port on Monitor. Input: detachable, with a 1.8m DVI to HDMI cable CB02& with a 1.8m USB 2.0 to USB2.0 cable CB01. 1 P2X(V3) Pen Kit.
Active display/drawing area (H x V): 434.88 x 238.68 mm (19.53″ diagonal), LCD:16.7M Colors,1920×1080 Res,0.2265×0.221 mm Pixel pitch,14ms Response,3000:1 contrast.
One year warranty.
Customers' Reviews of Yiynova MVP20U+FE(V2) Full HD Tablet Monitor
"I've been using Wacom products for over 10 years. So when I was ready to upgrade from my Intuos3 tablet to a "video tablet" I started to do some serious research." _ DK. rated Yiynova MVP20U+FE(V2) Full HD Tablet Monitor 5 out of 5 stars
"The Yiynova MVP20U+FE tablet monitor is very good. I have owned and still have the last two Intuos from Wacom. They were excellent as well." _ Arves Muzzle. rated Yiynova MVP20U+FE(V2) Full HD Tablet Monitor 5 out of 5 stars.
Things to consider before buying a drawing tablets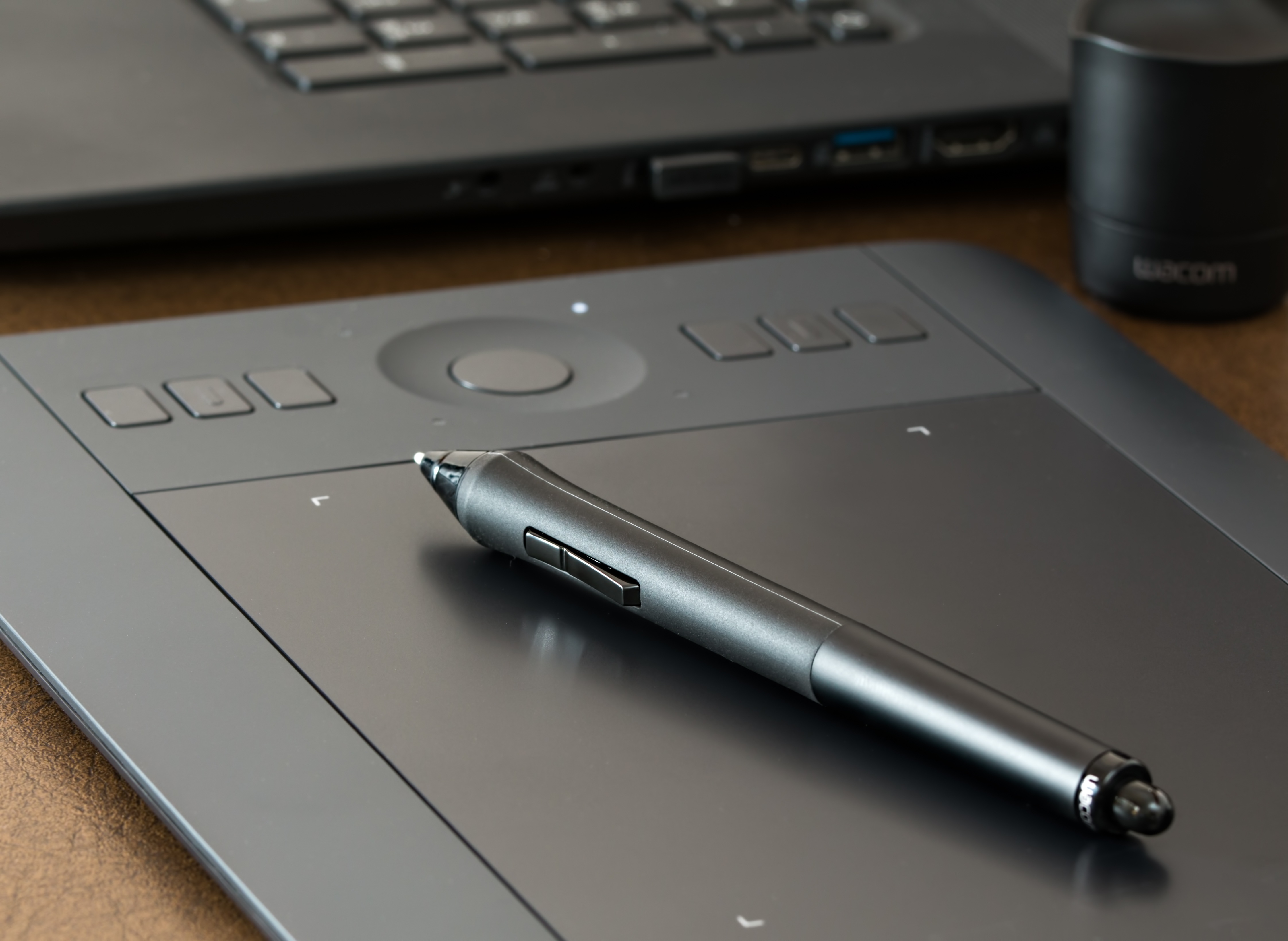 Technology is being incorporated in our lives more and more by every passing day. Whether we talk about the revolutionizing changes brought by phones and computers in our lives or just the daily household items. Technology is just around us making our lives better.
Similarly, if we talk about graphics and drawing, tablets are the new love for artistic people. Whether you are a professional artist or a creative person who just likes to draw art in his leisure time or even you have kids who are in their early ages growing creativity and taking interest in everything, good quality drawing tablets are just right for you.
But not all drawing tablets are equal in quality. The large variety of designs and features might seem too overwhelming and you might not be able to choose the correct drawing tablets for you because similar features and you might end up buying a generic tablet out of frustration, but that's not what you need.
So here are a few things to consider before buying drawing tablets so you can find the right tablet for you and that will take your artistic and creative abilities to the next level.
1. Resolution
The most important thing that you should consider before buying yourself a graphics tablet is what resolution it is using. Basically, the higher the resolution of your tablet, the greater and finer your detail in your artwork would be.
You might be thinking if that means you should buy a graphics tablet with the greatest resolution available. Well, it can be a good idea if you have enough budget to buy one and you can afford it. But if not then you should consider the type of work you are doing, whether you work requires such incredibly finer details or not.
If you are creating a simple logo design or a clip-art, you might not require much higher resolution and fine quality, So you can save yourself some money by going with a more basic tablet with a lesser resolution. But if you are producing a piece of fine art or some 3D realistic drawings, then higher resolution might be your great need and you consider to invest in it.
But if your work keeps changing, you probably should wait before buying a new version with better technology because chances are that the technology might evolve. So you should better wait until you really the better one.
Measurement of resolution is a different tablet to tablet. Some tablets measure resolution in pixels while the other use in Lines per Inch (LPI) standard.
2. Pressure sensitivity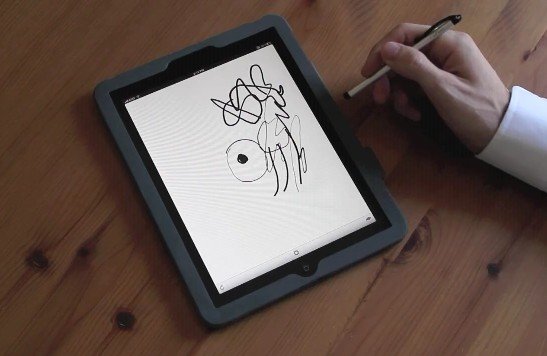 many of the graphics tablets these days come with pressure sensitivity and can vary the intensity of your stroke depending upon how firmly you have applied the pen. As resolution vary product to product, sensitivity can also vary in a lot of items depending upon the quality and the technology used. Some of the cheap products do not feature pressure sensitivity at all.
Pressure sensitivity is an important factor to achieve the desired quality in your drawings. If you only want to do simple sketches you can care less about pressure sensitivity but if your work requires professionalism and finesse you should consider high-pressure sensitivity.
You should go for the highest pressure sensitivity you can afford because the higher its sensitivity is the more you feel like you are holding a real pen and drawing on a real paper or canvas.
The difference between working with and without the pressure sensitivity is visible. Once you have worked with it you would never choose the tablets who don't provide the sensitivity, because the results while using it are just magnificent.
3. Tracking speed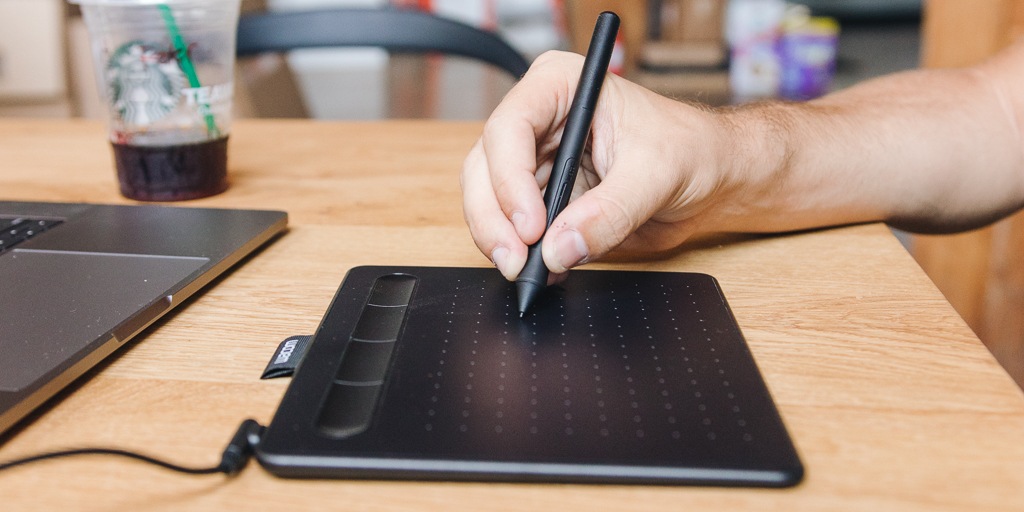 Tracking speed is measured in Points per Second (PPS). The greater the tracking speed the lesser time will be taken by your tablet to respond to the stroke you made on the drawing surface. The lower PPS gives you very poor quality as in some older tablets.
4. Physical Size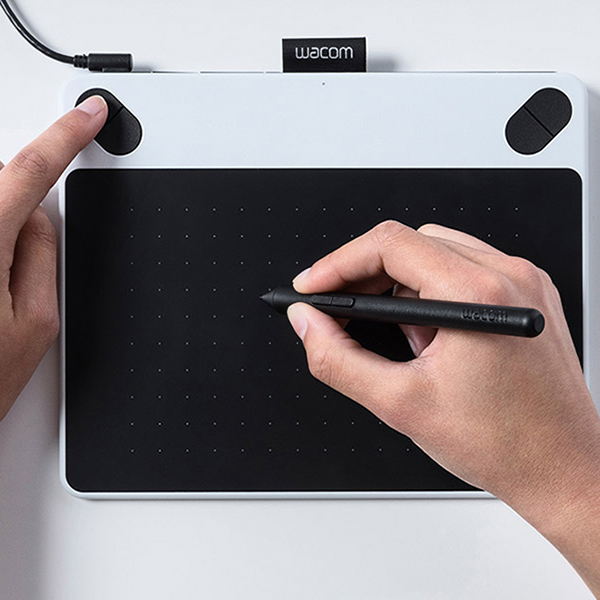 The phrase the bigger the better might be true for other things but it is not always true when it comes to graphics tablets. The larger size means that you might spend more money because of the large cost and you still might not get what you desire.
The smaller tablets are good to go as they provide higher resolution for the amount spent on them. Many artists find smaller tablets fine to work with as long as they provide the desired quality and features.
Buying a large tablet would also need a larger space. A bigger room or a larger desk. Buying a larger desk might e helpful to solve the space problem. Having a bigger office doesn't always work out.
If you want a large tablet with a greater resolution you might think about spending a large amount of money. But don't worry it would be worth it because sometimes there could be advantages of buying a larger tablet.
The benefit of smaller tablets over larger ones is that they are easy to carry and you can travel with them too. Plus they are less likely to be damaged because of their smaller size and easy fit as compared to larger tablets.
5. Display material and size
One important factor you should consider is the material used in the construction of the tablet. Most of the tablets are made from cheap plastics which obviously doesn't mark a good impression. The simple advantage of having the exterior of your tablet built with more metal rather than plastic is that it provides greater strength. The disadvantage of having a metal body is that it is heavier and will attract condensation in a cold environment.
The drawing surface is more essential than the frame itself. The quality of the drawing surface is not determined by the material used but by the texture of the material. You would the surface to be as smooth as possible. Some cheap tablets have granular surfaces that affect the smoothness of your artwork when the pen glides on the drawing surface and drawing tablets.
Recently, Wacom has presented its new line of graphics tablets called Cintiq. It is the smoothest of all the tablets you have worked with which allows you to directly draw on the glass surface. But of course it is expensive and comes with a huge price tag but it is worth it. Glass is more delicate than metal and plastic, so you would have to handle it with great care.
6. Connectivity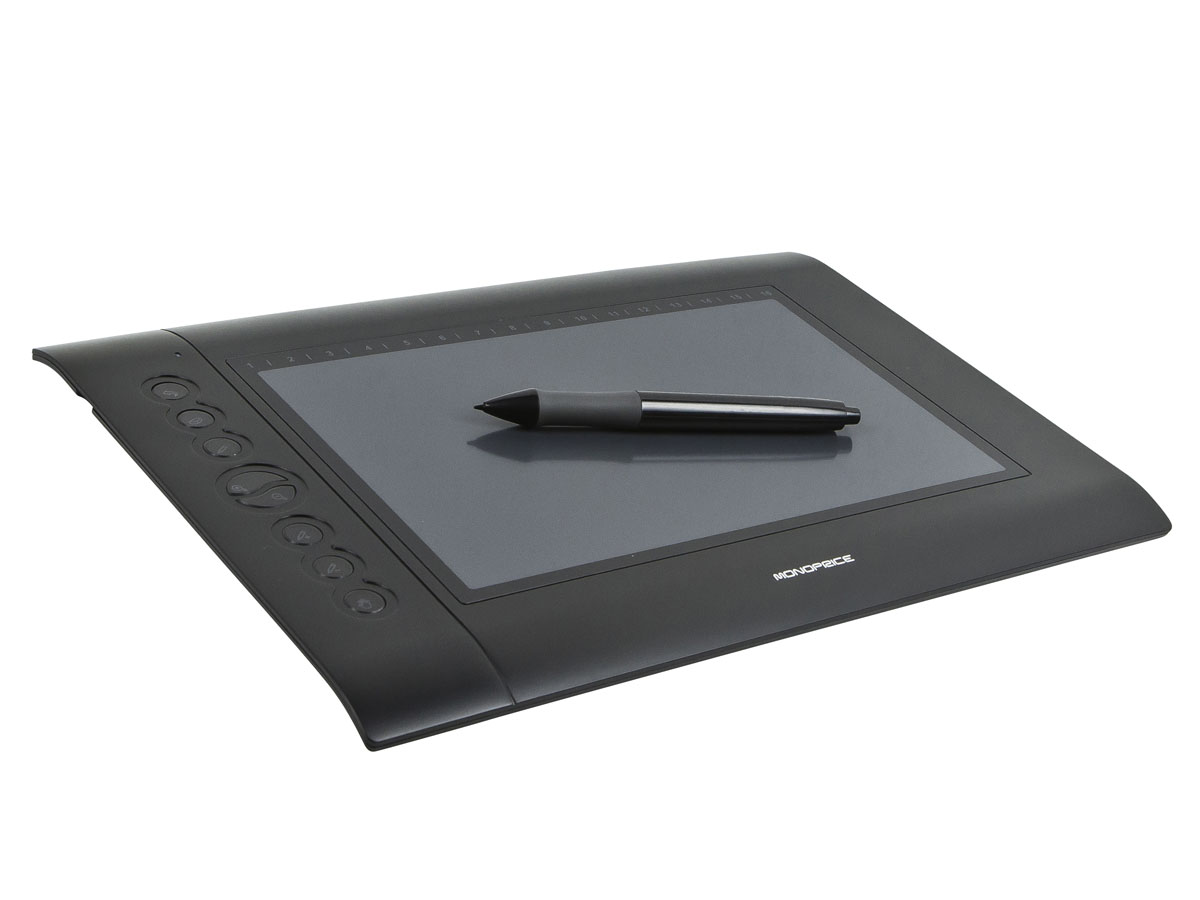 How your tablet is going to be connected with your computer is another essential factor. With an older computer USB, 2 will be the only option you are left with. A tablet with USB 3 is rare to occur in the current generation. But I any case USB # connector could be plugged in USB 2 and will perfectly fine.
Not all graphics tablets have Bluetooth technology installed in them so you will need to see how it is preferred to work. But many modern computers might be connected to tablets by using Bluetooth.
7. OS and software compatibility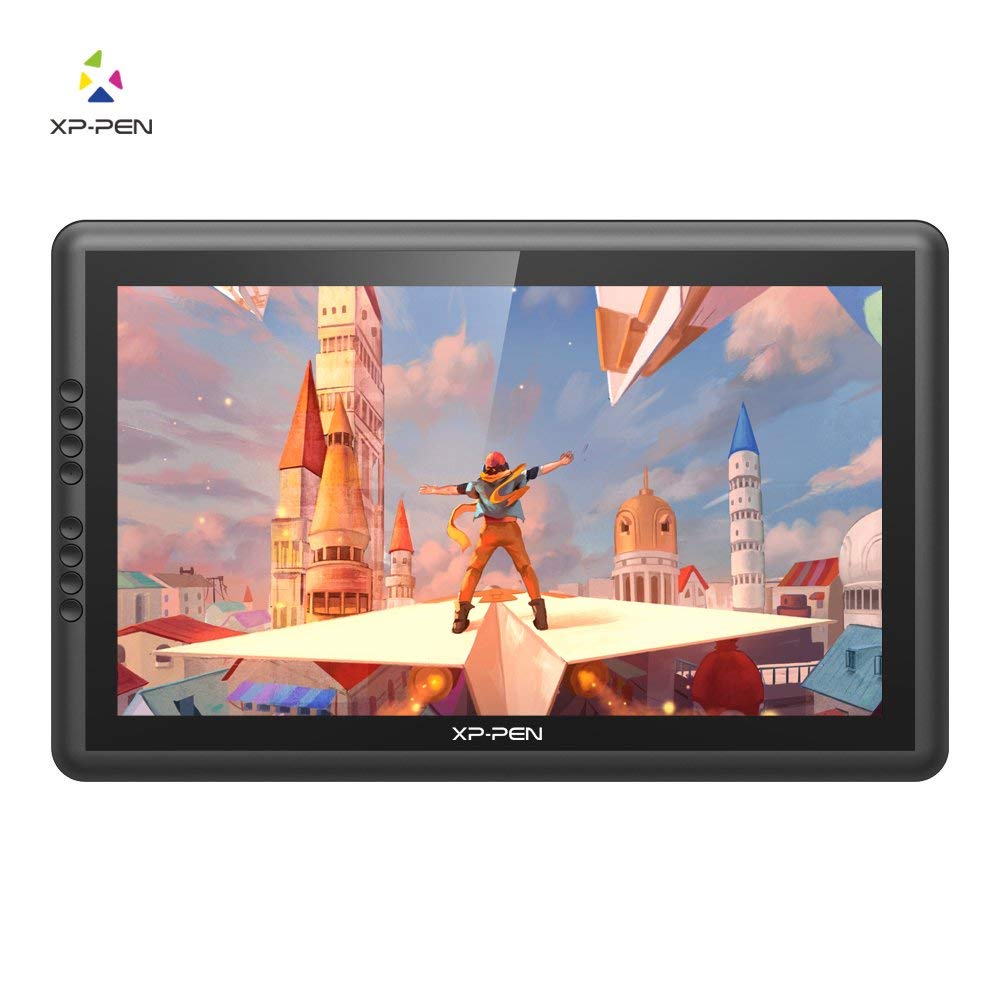 The operating system used by you restricts your choice of graphics tablets. Wacom which is currently leading the market offers compatibility with  Windows, Mac, and most versions of Linux.
The topmost best choices for greater compatibility with all popular graphics software titles and operating systems, are Wacom Intuos 5, Wacom Intuos 4, and Wacom Intuos 3.
Wacom drivers are already installed in the Apple devices such as Mac, iPad, and iPhones, and so is the Linux distros. But when it comes to Windows the driver would have to be manually installed. Regardless of the type of operating system you use, manual installation of drivers is required by other brands of tablets.
8. Bundled software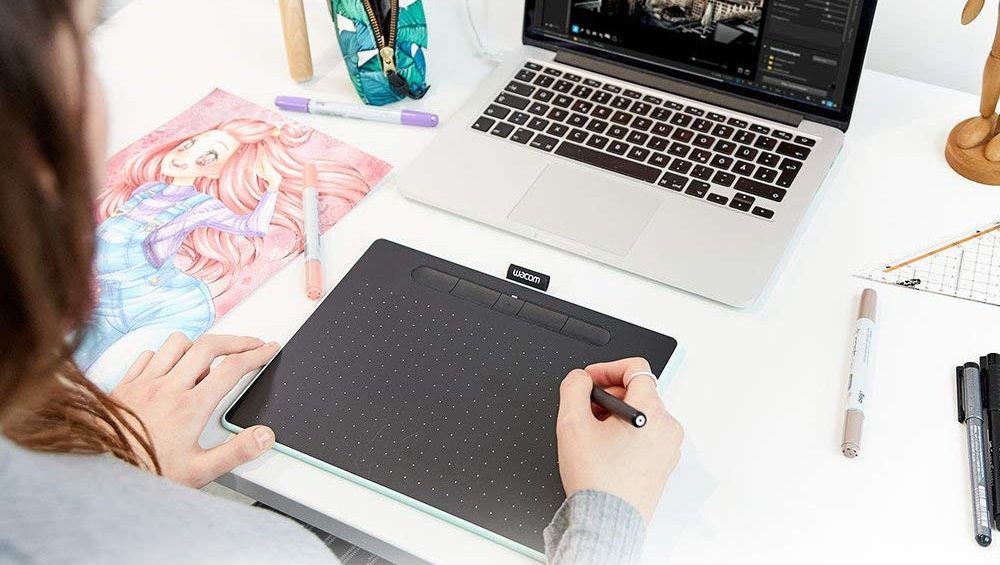 If your graphics tablet already has bundled software it will be potentially better valued. If it does not come with bundled software, you might have to purchase one if you actually need it and of course, it is going to cost you more. The bundled software that comes with the hardware is not a satisfactory and a perfect fit for professional use, in many cases.
9. The maintenance and endurance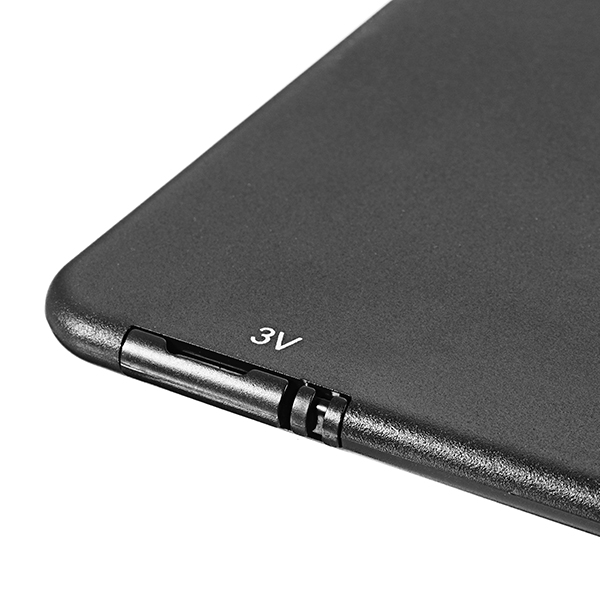 You would definitely want to use your tablet as long as you can, once you have invested in it. You would also want to maintain it with the least additional cost. Besides the warranty time, you might look for some potential protection accessories, like a screen defender.
The digital pens equipped with rechargeable batteries are considered more agreeable and suitable for most of the artists and professionals too.
10. Versatility
According to your needs and interest, you might look for a tablet that is compatible with a large variety of drawing and drawing related programs. A lot of the drawing programs in the market offer a basic toolset for the beginners or more extended options for the professionals.
It would be a great idea to get enough information about the drawing program that you want to choose and use according to your tablet. If you are looking for a tablet that can be used in a more versatile way then you should probably look for a model that can be converted and used as a laptop.
Reasons why you should choose a drawing tablet as an artist
There are plenty of reasons why you should choose a drawing tablets as an artist. Some topmost benefits of choosing a graphics tablet are given below.
1. Natural drawing motion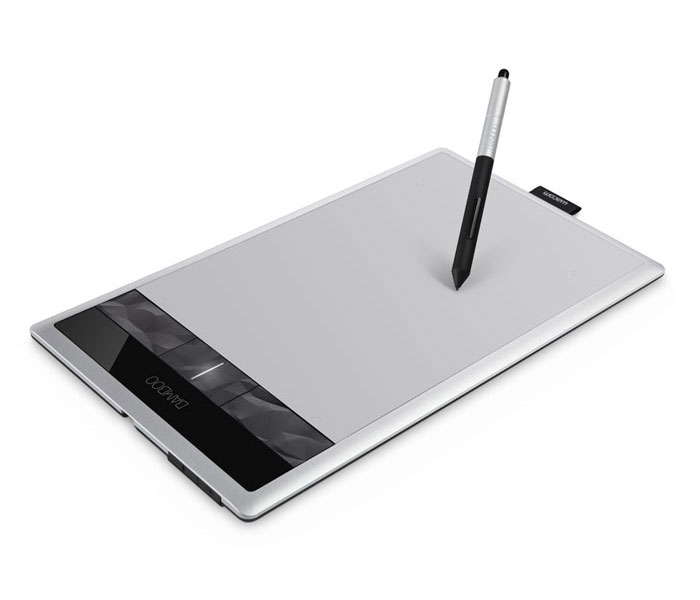 You can easily draw considerably smoother and sleeker designs and curves and can also draw complicated shapes by taking advantage of the natural drawing motion which can be utilized in a drawing. Basically, drawing with drawing tablets are a lot more comfortable and way easier than drawing the same thing with a mouse.
Digital artists who have less knowledge about the complications of interfaces used by software such as Adobe Photoshop could abandon them in favor of an instinctive drawing. By taking advantage of a drawing tablets, you could devotedly recreate personal artwork than with a touch screen and a mouse.
2. Pressure detection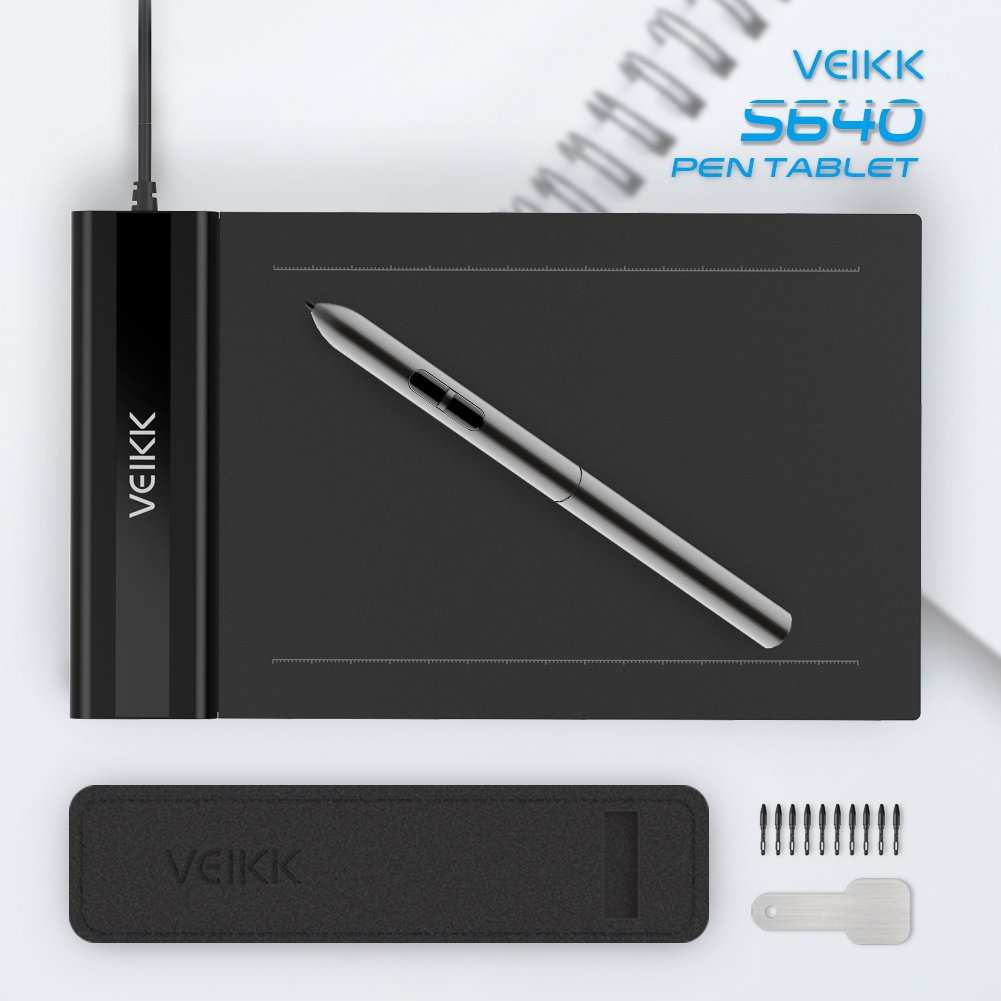 it depends on your drawing tablets as well as the program you are using, the pen of your graphics tablet takes count of pressure detection technology. As it can be tested with a pencil, applying more pressure on the paper leaves darker lines, and when the pressure is released or reduced a lighter and thinner line can be seen.
Same goes for the pressure-sensitive pen and drawing tablets, the more firmly the pen is held, the darker the lines are.
An appropriately sensitive pen could also be used to trace recent printed images because it can detect the pressure in the paper which can be helpful in copying the older artwork or designs into a digital medium for improving and recreating it in a better way or simply to keep a record or for storage purposes.
3. Sensitivity
You could have an astonishing control provided by your graphics tablet that could estimate the least amount of force, and not just like the normal click on and off.
Your graphics tablet can give you remarkable brush control by providing you with roll and pitch inputs. You can also adjust the controls to make them appropriate and fit according to your type of job or the kind of work you do.
4. Miniaturize repetitive stress injuries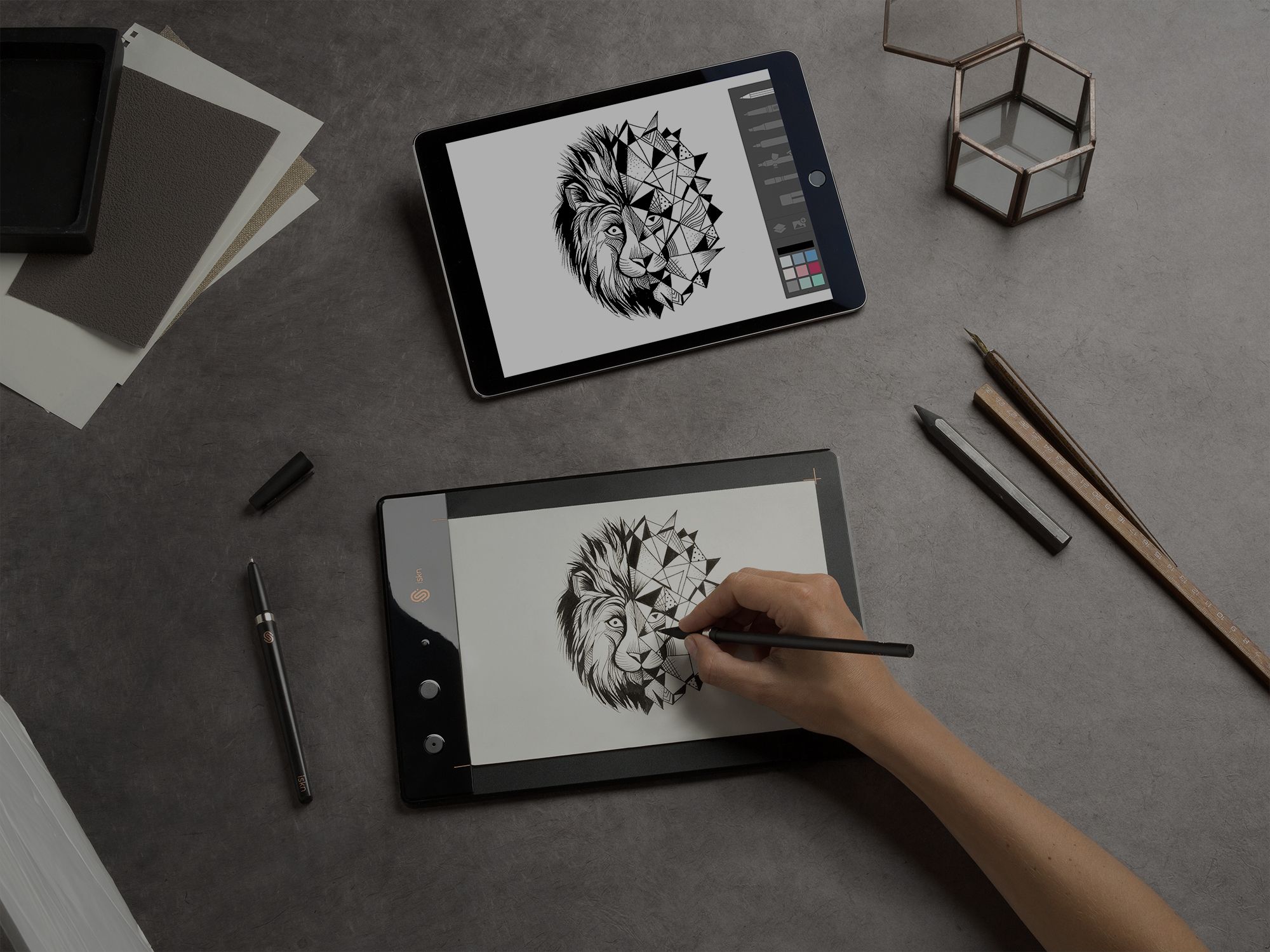 The less obvious benefit of utilizing graphics tablets includes the reduction of repetitive stress injuries. It also aids in warding off carpal tunnel syndrome. graphic tablets also come with important features like Plug and Play option and USB connections. The drawing is compatible with both PC and Mac. No batteries and cable and cords are needed because the pen comes with power.
5. Easy connect to computers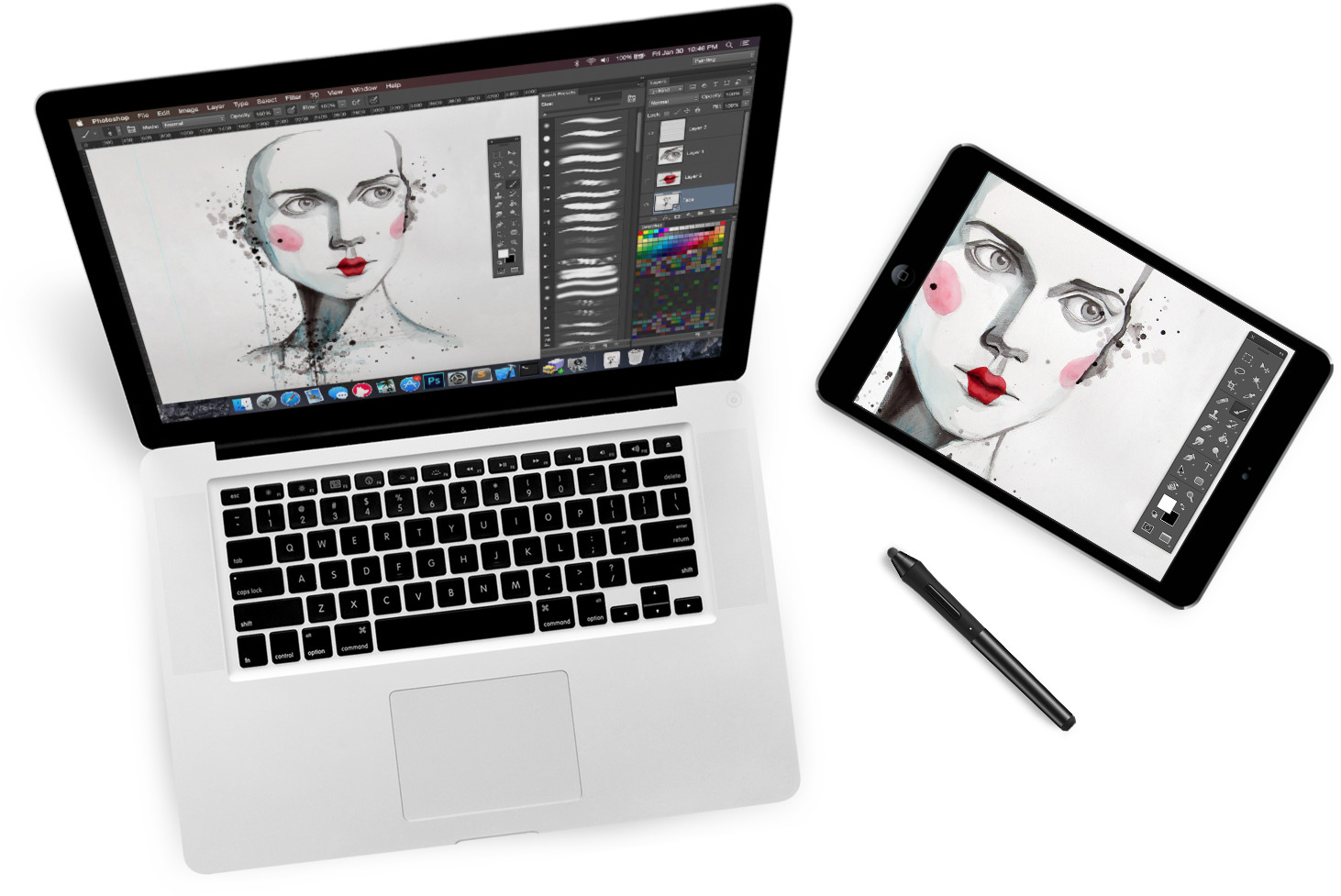 Graphic tablets can be easily connected to your PC with the help of USB. But the latest graphics tablets are wireless which are faster and less stressful to use and can also be connected to the computer by other means such as Bluetooth. But Not all computers with the Bluetooth connectivity so you might have to check first and install.
6. Custom setting
Once you click the and setup programs you will see that the graphics tablets are equipped with plenty of custom settings which you can change according to you will or the style of your work. If you have a very and soft-touch utilizing the reverse settings would be an excellent choice for you.
The main aim or goal here is to have drawing tablets working for you and a tablet that is not in opposition or cause of any harm for you. You would need more time to learn how the Drawing Tablets option works.
7. Real-World examples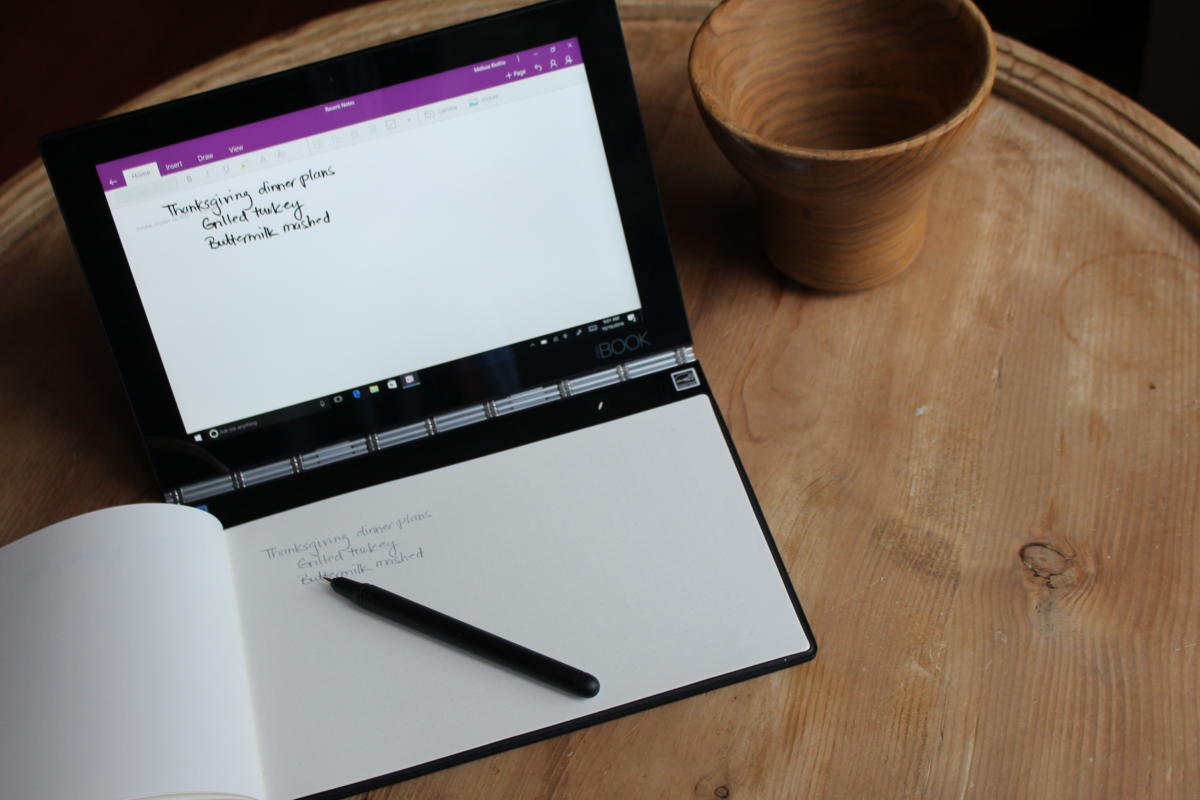 if you are kicking off with Photoshop 7, a new paint engine conferred by Adobe takes better advantage of graphics tablets. Intuitively, the best way to actually experience the kicks and joys of the graphics tablet is to get hands-on with the Photoshop job, specifically when you are making choices or creating or touching up your painting, graphics tablets are honestly beyond compare and exceptional.
8. Using graphics tablets is a breeze
You do not need any program to work or function when you have your graphics tablet, because your drawing tablets are interchangeable with the mouse, so you do not really have to worry about it. You can also expand the functioning of your device when you are using your graphics software such as Adobe Photoshop.
9. Available in various sizes
Whether you are a professional graphic artist a hobbyist or an illustrator, you are going to need a huge surface to work on. But you do not have to be concerned about it because graphics tablets come in various sizes offering a comfortable surface for you to carry on your work without any trouble. It depends on the artists whether they prefer small surfaces or large surfaces.
Most artists are comfortable with smaller ones as they do not require much space, are handy and can fit easily anywhere. Whereas, larger ones require large space. You either need a big working desk or a bigger room to conveniently work without any trouble. But a set back of having larger ones is that they cant smoothly fit into spaces and are most likely to get damaged as compared to smaller ones.
Plus you will also need a good amount of money if you are planning to buy a large graphics tablet.
10. Boost productivity and efficiency
Drawing Tablets one is the topmost best advantage of utilizing a graphics tablet. Graphic tablets obviously increase your efficiency and productivity most importantly when you are working in an innovative app like Photoshop, Illustrator as well as Adobe In Design.
Types of drawing tablets
if you are truly new to the market, first you should that how many types of drawing tablets there are. Once you have know-how about drawing tablets, it will be easy for you to decide what sort of tablet you should choose according to your needs or whatever your work or job requires.
1. Graphics tablet
A graphics tablet is a hardware device with which you are able to draw or sketch on the screen smoothly using a pen or stylus. Graphics tablets are productive and advantageous because of their natural and precise sense than what you feel while using a standard mouse.
The first graphics tablet for home computers was the Koala Pad. Developed by Koala Technologies in 1984, the Koala Pad was originally designed for use by the Apple II computer but later was available for the IBM PC compatible computer as well.
Just like an artist uses pen and paper to draw various things, similarly if you are an artist whether a professional one or just a hobbyist, you can draw or sketch on the graphics tablet with the stylus pen. The drawing strokes are converted by a computer into the digital form. and they will be displayed on your computer screen.
If you are a professional artist, you would need a signature for yourself. The good thing is that the graphics tablet is also of good use if you want to capture your signature. Drawing Tablets is just like the pads of signature used at a grocery store or any general place, where you would have to write you signature after you make them with your credit card.
2. Tablet computer
Tablet computer has a size that intercedes between the size of a computer and a smartphone. The tablet computers used before had either a keyboard or a stylus with which you had to work, but in the recent ones, the technology is replaced by a touch screen.
The touch screen on the computer tablet which helps to input is Liquid Crystal Display commonly known as LCD. With the help of Drawing Tablets LCD, you are able to type on the virtual keyboard on the screen or open apps or files by using it.
The modern tablets like Galaxy Note 10 use a stylus and also features handwriting recognition. Most of the stylus is pressure-sensitive which detects and produces darker strokes if the pressure is greater, and produces lighter strokes on the computer screen if the stylus is not helping very firmly.
Other features are: High-definition, anti-glare display, touchscreen, lower weight, and longer battery life than a comparably-sized laptop, wireless local area, and internet connectivity (usually with Wi-Fi standard and optional mobile broadband), Bluetooth for connecting peripherals and communicating with local devices, ports for wired connections and charging, for example, USB ports, Early devices had IR support and could work as a TV remote controller, docking station, keyboard and added connectivity, on-board flash memory, ports for removable storage, various cloud storage services for backup and syncing data across devices, local storage on a local area network (LAN).
3. Pen display tablet
A pen tablet is also called drawing tablets, computer drawing tablets, hand-painted tablets, etc. It is a kind of computer input equipment, usually consisting of an electronic painting tablet and an electronic pressure-sensitive pen. It is working mode is an electronic drawing tablet.
The Pen display tablet should be connected to the computer with the help of USB In order to empower it and transfer data to the respective computer. The image drawn on the tablet by the user, using a stylus will be displayed on the computer screen. The pen tablet has more advantageous painting functions than the traditional tools when connected to the computer.