Sometimes, the audio connection has unwanted noise, such as static, echo, feedback, or others.
These unwanted noises give very bad impressions when your audio connection produces these noises while a meeting.
Noise can cause due to several common issues. More often, the misconfiguration setting of software and audio and an improper location of hardware is the main cause of feedback.
How to fix audio feedback?
First of all, you have to figure out where these unwanted noises are coming from? Once you figure out, you can troubleshoot these issues with the help of the tips below.
Only I can hear the unwanted noise.
Plugging with any mic and speakers can be the main source of issues with your audio device, such as noise.
Unplugging your headset from the device, and then again, plugging it back.
All participants can hear unwanted noise.
In this case, mostly the person who is the source of this feedback notify while speaking. You have to mute that individual.
a) Otherwise, follow these steps to identify who is the source of this feedback:
b) Click on the Mute All option in the participant pane.
c) Now, then unmute each participant one by one, and wait till speaking them.
d) When you receive this unwanted noise, identify the most recent participant as the source of echo, who was unmuted.
Troubleshooting for computer mode (mic and speakers)
Ensure that you have selected Computer mode:
Make sure that, you preset the right mode, which cannot pick up your audio voice, such as GoToWebinar mode, whenever, you need to connect with the headset and speakers.
Try a USB headset.
If you are using a built-in headset and speakers of your device. This built-in voice recorder might not pick up audio clearly, as a USB headset can.
Built-in microphones of devices can more easily pick up other noise than your audio and become a reason for the echo. So, you have to use a USB headset for computers instead of an analog-mic, and a headphone with a mic for mobiles.
Unplugging and plugging back in your mic.
Unplugging and then plugging back into your standalone microphone or headset from the mobile phone or computer devices might solve the noise problems and fix audio feedback.
The use of a different USB port is a better option, if possible.
Try moving the microphone if using a standalone one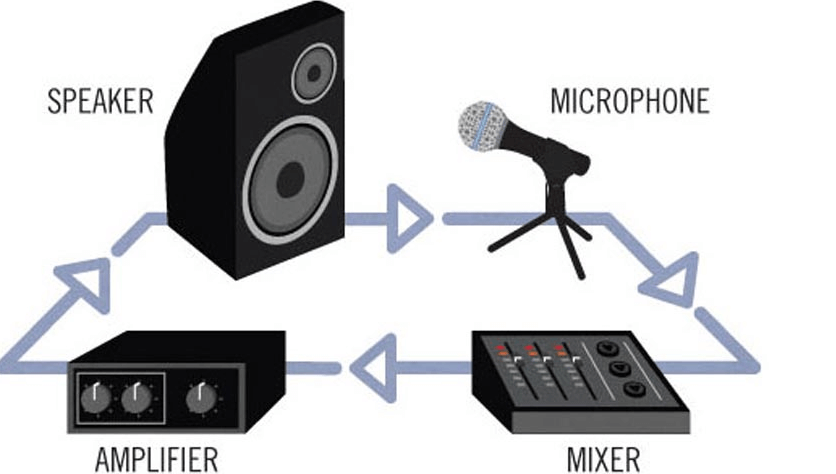 When you get the noise while using a standalone microphone, which is neither a built-in mic on the computer nor a headset, try to set it away from your mouth.
Additionally, make sure that there are no other hand-held electronic devices, such as iPhone.
If there is, keep it away from the speakers or mic as these hand-held electronic devices might be the source of feedback.
Decrease the volume of built-in speakers.
If you are using built-in speakers of the computer, you might receive playing back or echo sound that may pick up by your built-in mic.
So,  you have to decrease the volume of your built-in speakers.
Remove the sources of background noise.
Something, there are too many things present in your environment, which causes unwanted noise, such as noise of public area, any electronic machine or air blowing directly into the speaker.
You have to change your place and go where no sources of noise are. Whenever, you are not speaking, have to mute yourself.
Avoid using a phone speaker.
Usually, the use of a speakerphone might be a source of echo or unwanted feedback.
You have to switch it to the regular mode or instead of a speaker, you may use headphones, which is a better option.
Try to use a different phone.
Sometimes, people have some issues with their phones instead of the above reasons. If you are using a landline phone try to use your cell phone.
There is another possibility of having low network service. If you are already using a mobile phone, then try to use another network service, if you have.
Avoid multiple connections in a single room.
Sometimes, people share their speaker or living in the same room, such as in a classroom, meeting room, etc.
You all have to use a separate headset or move to another separate place.
Read more: How To Install Car Speakers?
Zoom may help: here