There is so much talk about TikTok nowadays, because people have become so addicted to it. TikTok lets people create fun and short videos, which is why it is so popular. However, this has inspired other big names to create similar apps, and one of them is Reels.
Instagram Reels
Reels allow the user to record videos for 15 seconds, and then add music to that video. They can add filters and effects to their videos as well.
This is Instagram's way of bringing in new users for the app, and making sure that the current users spend more time using the app.
Reels has created a landing spot at the top of the screen; there people can see an explore page that is similar to the "For You Page" that TikTok users are familiar with.
Users can make their videos both public and private. This is a really good feature in Instagram, which lets the user become an influencer, or showcase their talent to the public. Reels is not a new app, but a feature in Instagram.
So why launch Reel now? As everyone knows, Donald Trump wants to impose a ban on TikTok, because he thinks that China is spying on Americans through that app.
The launch of Reel gives people a chance to do similar things that they did on the TikTok app, in case the ban takes effect. While people think that Reels is a copy of TikTok, Robby Stein, who is the product director of Instagram, says that Reels and TikTok are completely different.
However, considering what happened in 2016, this might seem a familiar line for Instagram users. When Instagram stories came out, people stated that it is a copy of Snapchat, because as soon as you make stories on it, they disappear after some time, which is exactly what Snapchat is about.
Read more: How to Delete Instagram Account?
Details of Instagram Reels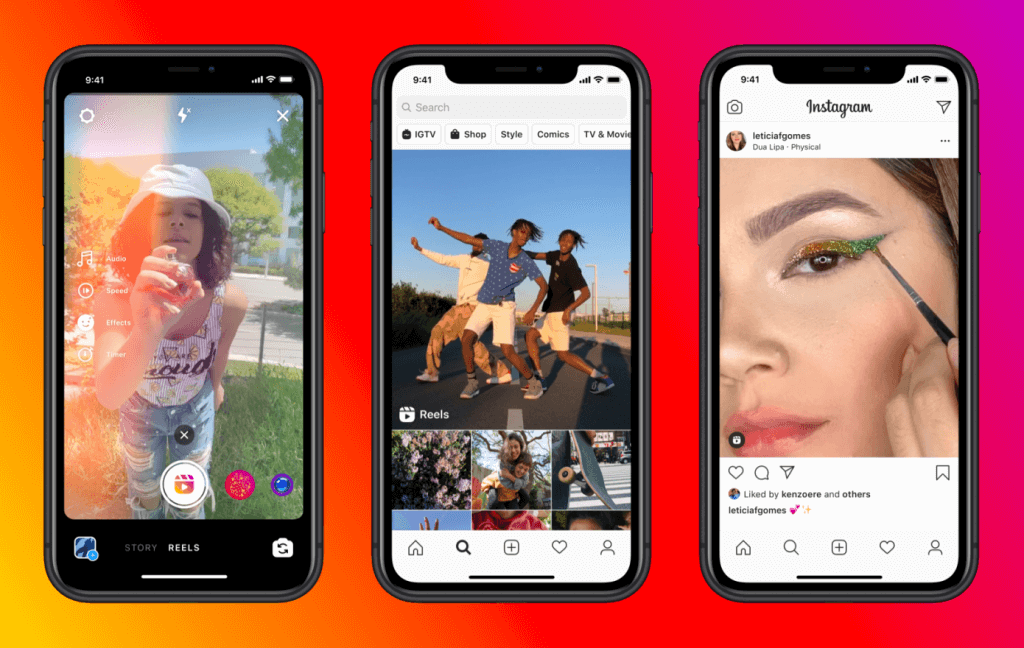 When a person opens Instagram Reels, they get to see videos from those accounts as well, which they aren't following. They get to see videos made by different Reel users, and it is mostly the accounts that people follow, or the kind of content they interact with.
The videos that are 'Featured', those videos are original content, and are chosen by Instagram to help inspire other users. For those who have used TikTok, they can easily get used to Reels.
Users can either select their own audio, or choose one from their library. There are many editing tools that users can use for their videos.
They can adjust their video speed, and add effects to them, to make it more creative. If you want to access the Reels option, then you can simply open Instagram Stories, and find the Reels icon.
You can use stickers and text on your Reels as well, to make them more informative for the other users.
Read more: How to block or unblock somebody on Instagram?
Reels is not just for Instagram users, but for business purposes as well. Brands can use Reels to promote their products and services, and make them more appealing for customers.
While Reels can capture customer attention, brands should create content that would resonate with their customers. Not every video can have a 'viral' impact on the viewer, which is why brands need to create something unique, and relevant.
While creating content, it is best to be careful and not put up something offensive on social media. In past few years, many brands have been criticized over their approach about racist or insensitive content, and this reputation stays with brands for quite some time.
Instagram Reels is not a separate app, but it is an attempt by Instagram to get more users. Here is more guide may help: here