Snapchat is only for mobile devices, but many people have also figured out how to install and use Snapchat on a PC. Unfortunately, Snapchat makes it difficult to access users' accounts with any synced iOS or Android device.
I don't think that there is any single person in this globe right now who can say that he doesn't know anything about Snapchat.
Even if somebody has not used it until now, but I am damn sure that he or she would have heard about Snapchat and would know about what kind of application it is.
As all of you guys know that Snapchat is one of the most popular applications that our generation is using in their daily lives, be it on an Android phone or iOS.
It might be a little less in popularity than Instagram and more recently TikTok in terms of popularity but Snapchat is not just way too far away, it is still a hugely popular platform in its own right.
All the recent reports for Snapchat estimates that there are more than 200 million people who use the services of Snapchat every single day, be it just for messaging purposes, posting snaps to their stories or sending to their friends, or catching up on any celebrity gossip.
The beauty of Snapchat and one of the best things is the limitation of how long the pictures will be viewable to all the friends.
The mobile application of Snapchat has more than1 a billion downloads on the Google Play Store individually.
Everyone nowadays loves to have the ability to create Snapchat Streaks and then send them to their friends and family members.
This is something that nobody can get tired of because I have been using Snapchat since the year 2016 and have Snapchat Streaks with a lot of friends for more than a year.
These kinds of abilities and features of this application make it very much different from others and only these features provide us all the reasons to stick to this photo-sharing application more than any other else.
We all are certain of the applications that are owned by Facebook, such as WhatsApp and Instagram that these applications have their respective web versions as well, but when it comes to Snapchat, sadly there is no web for that.
But, you don't have to worry about it all, because I come up with a way that will allow you to install and use Snapchat on your PC, whether it is Windows or Mac.
Before I start with the procedure, let's talk about Snapchat a little bit.
Snapchat
Just as I mentioned at the very start of this article of mine that even if you are not that much socially active and not an addict to social media applications, but you should know the basic concept of Snapchat.
To all the people who don't know, let me tell you that the basic concept of Snapchat is to upload photos and videos to their friends particularly and to their stories as well which will vanish in 24 hours automatically.
Snapchat is not just an app to apply those plethoras of filters that are available on Snapchat to the videos and pictures you wish to upload to your story or to send to your beloved ones, send or receive media, but Snapchat can also be used to play a couple of games on the application itself with your friends.
Read more: How to Post To Instagram From PC or Mac?
Or you can also play around with some fun geo-filters that are available on the application as well.
I should tell you that once you start using Snapchat just the way every Snapchat freak does, you will get hooked on to it because of the filters and all the features it includes.
Is Getting Snapchat on a Windows Computer Possible?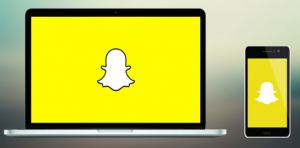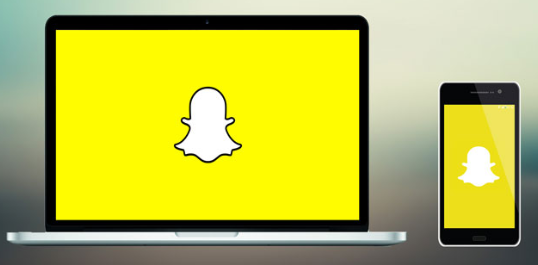 Well, Snapchat was particularly designed to be used on smartphones only, but to all the people who ask this question that whether it is possible or not to get Snapchat used on a windows PC, I need to tell you that yes, it is possible.
After hearing this answer, each and everybody of you would be asking yourself one question only, "HOW?" I should tell you that there is only one method through which you can Install Android applications and games on your Windows or macOS PC and that only one method is 'USING AN ANDROID EMULATOR'.
How to Install and Use Snapchat on PC?
Just as I mentioned above that there is only one way to install and use Snapchat on pc online and that method is by using an Android emulator.
Bluestacks 4
When it comes to Android emulators, Bluestacks 4 is one of the most famous, easy to use, and efficient as well. It is no doubt one of the best well-optimized android emulators and it will perform as an Android phone to you.
So, now I am going to tell you how you can download and install the official application of Snapchat on your PC using the Bluestacks 4 emulator.
First of all, you will have to download Bluestacks on your computer and it is very simple. You just have to go to its official website and download the file from there which will be around 298MB in size.
After the file is downloaded, double click on it and follow the on-screen installation steps to install it on your computer successfully. After the installation ends, you will have the emulator installed on your PC.
The next thing you need to do is to go through the setup procedure and then link this Bluestacks application with your Google account because you will need it while setting up any Android device there.
You will have to wait some moments for it to complete the setup procedure after it is done, you will have Play Store show up on your home screen.
Then you will have to navigate and use the Play Store normally as you do, search and download Snapchat from it.
You will see that the unusual layout might take just a little or maybe a long amount of your to get used to this, but you will see all the regular functionality will be there.
After everything is done, just go to the Play Store, search Snapchat and download it.
Voila! You are done with the installation process and now you will be able to see the Snapchat application icon on your home screen for sure.
Make sure that the device you are using should be having a built-in camera, and if your PC doesn't have one, you can easily connect an external camera.
You should have a solid internet connection for this, and then just like the android application, you will be able to view your friend's Snaps and stories there.
Keep in mind that if you are using a PC that has no camera, Snapchat will prompt you with multiple errors. You will have to continuously click on 'Cancel' and then you might be able to use Snapchat without a camera installed.
This is a clear fact that you won't be able to take any Snaps of yourself without a camera.
And if you are using a PC that has a camera, then you simply have to click on the center button on Snapchat to take a quick snap of yourself.
And if you want to record a video, you will have to click and hold down the center button.
You will need a microphone for recording videos and all, but according to my knowledge, most of the cameras nowadays come with a mic installed build-in.
There you go my friend, you have installed and use Snapchat on pc without bluestacks now.
Is Getting Snapchat on PC Without Using Bluestacks Possible?
Yes, as I mentioned above that you need to use Android emulators to get the job done, and Bluestacks is only one of those android emulators.
There is no doubt about the fact that Bluestacks 4 is one of the most trustworthy, efficient, and easy to use android emulators, but there are many others as well which you can use to get the job done.
Nox App Player
You can use Nox App Player is a great alternative to Bluestacks. Nox App Player is a Snapchat emulator that you can rely upon on. This emulator can be installed on your Windows PC or macOS computer without any effort.
Nox App Player offers a one-click installation for all people, it doesn't require any specific third party application. The process of downloading and installing Snapchat on pc without an emulator is just as same as with the Bluestacks.
KOPlayer
KOPlayer is another one of the best Android emulators for running Snapchat on a Windows PC.
This emulator is especially dedicated to running games and other applications that are resource-intensive on a Windows PC easily.
It is tested that you won't notice any lags or issues regarding performance while you use Snapchat on KO Player. The installation process of Snapchat on the KOPlayer is just similar to the process of Bluestacks.
These were only two of some of the best and well known Android emulators after Bluestacks.
You can use either of them, all of these Android emulators are easy to use and reliable as well. I hope that this article was helpful to you. Thank you for reading to the end.
How do I get Snapchat on my Mac 2021?
And click Install. Once done, your Bluestacks app's My Apps page will have a snap chat icon.
Click on the app, enter your login details.
You can use Snapchat on Mac, just open BlueStacks, My Apps page, Snapchat.
Can you use Snapchat on your computer?
A very fun app on your smartphone, but even more fun when you install and use Snapchat on pc no bluestacks.
Instead of dealing with small screens on smartphones or mobile devices, you can enjoy a larger viewing area of ​​your computer screen using the free Bluestacks Android emulator.
Does Snapchat work on blue stacks 2021?
Blue Stacks is the best Android emulator to use for Snapchat on PC. It's very easy to use and operate, and it's the best.
The only thing you need is to download this Snapchat APK file along with the emulator.
How do I get a tick on my Mac?
Here's how to install TickTick on your Mac.
Go to the Blue Stacks website and click the download button to begin the download process.
Open the folder where the BlueStacks installer is located, find the installer DMG. File, and then double-click it.