If you are worried about linking the website with your Instagram account, you are at the right place and an excellent article.
Firstly, we should know about Instagram. Let's have a short introduction to Instagram.
Instagram is a social media app and platform where you can share your pictures, videos and keep in contact with your followers. It is linked with Facebook.
The primary purpose of Instagram is visual content. It is free. Anyone can download it on mobile and upload their pictures and videos.
Different Ways to Link Website
On some social platforms, it isn't easy to link your website that is clickable. But in many cases, there are options to connect a  website with the account or with some unique settings or ways.
We will discuss some right ways and methods to link our website on the account.
In Bio Details
One of the standard methods is to link the website in Bio details of Instagram.
In this method, open the main page of your profile and click on the edit option.
You will see there is a blank space for the website.
Copy the website link and paste it there.
In this way, your followers who visit your profile can smoothly go to the website because that link is clickable.
Using Direct Messages
Another way to link a website is by direct messages. This method was not more used, but with time, it is getting popular.
In this method, paste your link at the end of a message you send to your followers.
It is the best method to improve your sales and followers' trust because you respond to them in messages and with another benefit of linking website links.
Go live using Instagram pretty easy to do.
By Swipe up Stories
Add website links in the swipe up stories of your account.
Stories are the best way to engage your audience.
Add a link in a story and must write swipe up the link to check the website or watch the video.
As one story's time is less than twenty seconds almost, you must use colors, stickers, and gifs.
In this way, it will make more good impact on the audience. You can also pin your stories as highlights.
Live Links Directions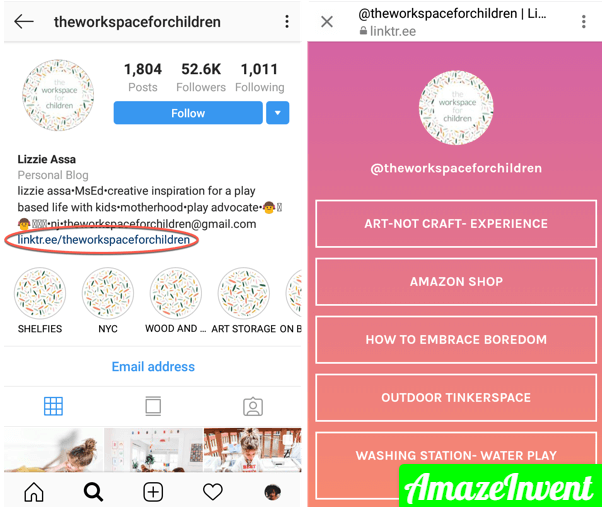 Directions to live links is another strategy.
In this technique, paste your branded link in the posts and mentioned copy and check this link to your audience.
If your audience is interested, they will check this link.
Conclusion
From the above explanation, I am sure you will like all the described methods. Nowadays, many people and other companies use social media platforms for advertisements.
They feel difficulty sharing links. Therefore you should learn the best strategies to engage your audience and increase your number of followers.
Read more: How To Add Music To Instagram Video Post?