In this article, I will be reviewing the Most-Viewed YouTube Videos of All Time. Are you guys excited about that?
Before we get onto the actual review of these most viewed videos, I think we should generally talk about YouTube where these videos are posted and have gained recognition all over the world.
What is YouTube?
YouTube is an American video-sharing platform website, which is known globally in whole the world and I can say without any doubt that there is no single person on this globe who doesn't know about YouTube.
The headquarters of YouTube is situated in San Bruno, California and it was founded by three people, namely Steve Chen, Chad Hurley, and Jawed Karim in February of 2005.
Jawed Karim, the co-founder of YouTube was the first-ever person to post the first-ever video on YouTube and the video was "Me at the zoo" on his channel in April 2005.
YouTube is an online website for public communication purposes. The YouTube website allows all the registered users to upload videos and then make them available for the entire public for viewing.
Making the videos entirely public means that whosoever will open up the YouTube website will have permission to view your video which you uploaded on YouTube without any restrictions.
If you are a registered user on YouTube, you can upload any video there. The video can be regarding anything, from a beginner video to a professional one, it doesn't matter at all.
There is only one thing that you should always care about while uploading videos to YouTube, which is to consider and take care of the terms and conditions of YouTube. Whenever you will go through and read the terms and conditions of YouTube, you will get to know what kind of restriction is there to avoid and everything about YouTube services.
YouTube is not just about uploading and posting videos. You can watch just about any video you want to see. Just type what you are looking for in the search bar there and you will be provided with thousands of results in just a second or two.
Now, I think this is enough talk for YouTube and we probably should head back to our actual review, right? I think we should. Let's proceed further guys!
List of the Most Viewed Videos on YouTube
Just as I mentioned above that YouTube was created in the year 2005 by three founders. The very first video on YouTube was "Me at the Zoo" which was uploaded on the 23rd of April, 2005. Since that time, not one, not two, not a thousand but 1.3 billion people have set up accounts on YouTube and now are registered users on YouTube.
As per the reports of 2018, people watch approximately 5 billion videos in one single day. And every single minute on YouTube, people upload 300 hours of video. This is a fact about YouTube that very few people know. Congratulations! You are now of them.
Though, different researches about YouTube have shown results that there are very few music-only accounts, and the most subscribed channels on YouTube are gaming channels. Still, out of all the odds, most viewed videos of all time on YouTube are almost music videos.
So, without any further wait, let me introduce to you the 20 most viewed videos on YouTube. I will be adding the views on the Top 4 videos on this list.
Blank Space by Taylor Swift #20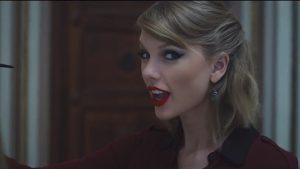 Content from Taylor Swift is mentioned twice in this list and Blank Space by her stands in the 20th place in this list. This song comes from her fifth studio album, which is called "1989".
This song was released in November 2014 and only within three weeks, it topped the US Billboard Hot 100 by knocking off "Shake it Off" from that top position.
This huge success and recognition make Taylor Swift the first woman in the chart's history which has succeeded herself to the top.
Taylor Swift has played the role of a crazy villain in this music video and she likes this idea. Joseph Kahn was asked to direct this video and this video was partly inspired by "A Clockwork Orange".
Link: here
Faded by Alan Walker #19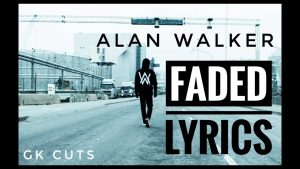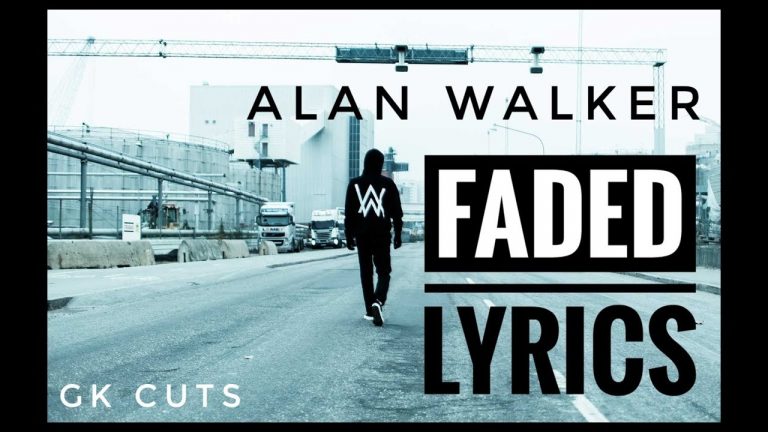 A song that has been and still is a favorite to a lot of people I know. This song was created by a Norwegian record producer and DJ Alan Walker.
The faded song has vocals that are provided by the Norwegian recording artist namely Iselin Solheim. The single of this song was released on 3rd December 2015.
Faded by Alan Walker peaked in the Top 10 in most of the countries where it was registered. It has topped Norwegian, Finnish, and Swedish singles charts and it has entered the top 3 positions in Danish singles charts as well.
Link: here
Let her Go by Passenger #18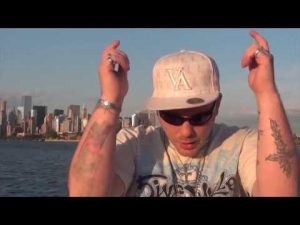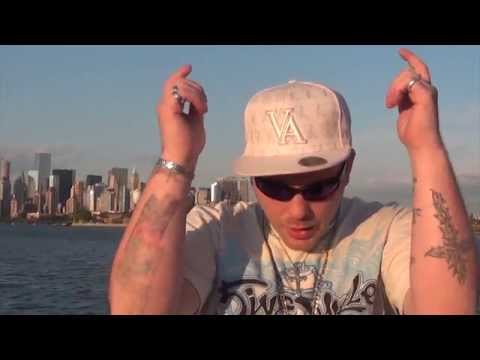 This song "Let Her Go" was written and recorded by an English singer and songwriter "Passenger" whose real name is Mike Rosenberg. It was July of 2012 that this Let Her Go song was released as the second single from the fourth album of Passenger, "All the Little Lights."
This song by Passenger has topped the charts in a lot of counties and has sold more than one million digital copies of this song in the United Kingdom and more than four million digital copies in the United States. This song got a huge success and got hit in the Netherlands as well.
Link: here
Hello by Adele #17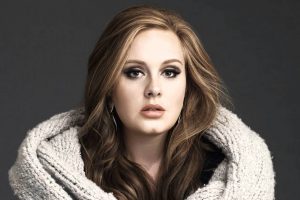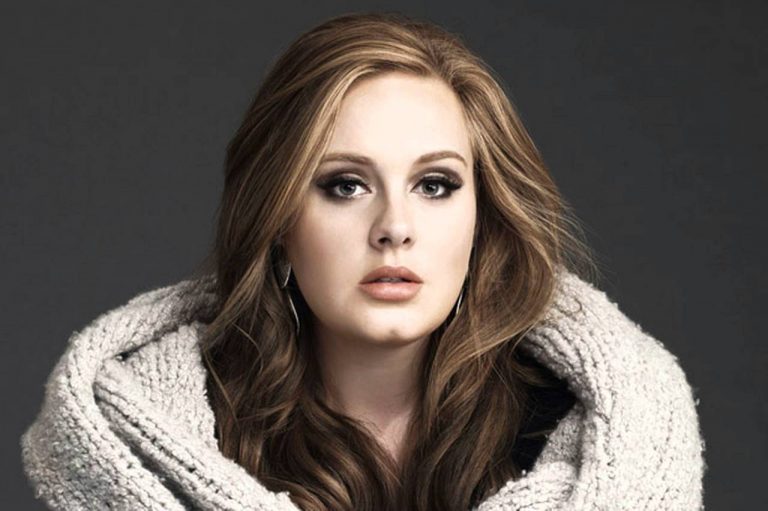 This song was released back in October 2015 by a very well-known English singer Adele. This was released as the lead single from her third album namely "25".
Hello by Adele was a success in a lot of countries as it reached the top positions all over the world, including both the United Kingdom and the United States of America.
Adele and Tristan Wilds are the stars in this music video and it was directed by Xavier Dolan. This song has broken the incredible record for the shortest time to reach 1 billion views on YouTube. It took 88 days only for this song to break that record.
Another interesting fact about this song is that it currently has 12 million likes which makes it the fifth most liked video on YouTube.
Link: here
Dark Horse by Katy Perry ft. Juicy J #16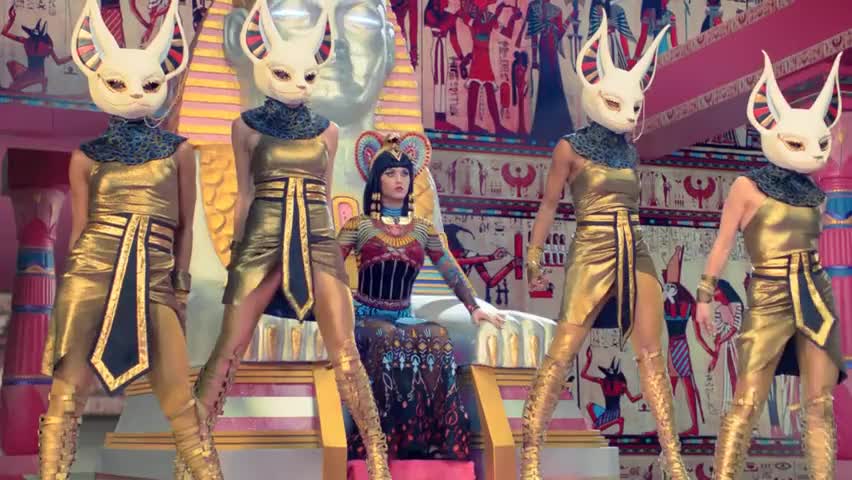 Katy Perry has competed with Taylor Swift as she also features two videos in this list of most-viewed YouTube videos.
Katy recorded this song with rapper Juicy J and it was released back in September 2013.
Pepsi brand has used this song in the promotion of its products.  This song, the "Dark Horse" has sold more than 13 million units and it has been the second best-selling song of the year 2014.
The video of this song was released in February 2014 and it has an Egyptian setting where Katy plays "Katy Patra" which is her version of the Egyptian queen, namely Cleopatra.
Link: here
Lean On by Major Lazer and DJ Snake #15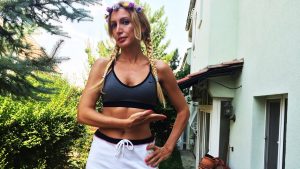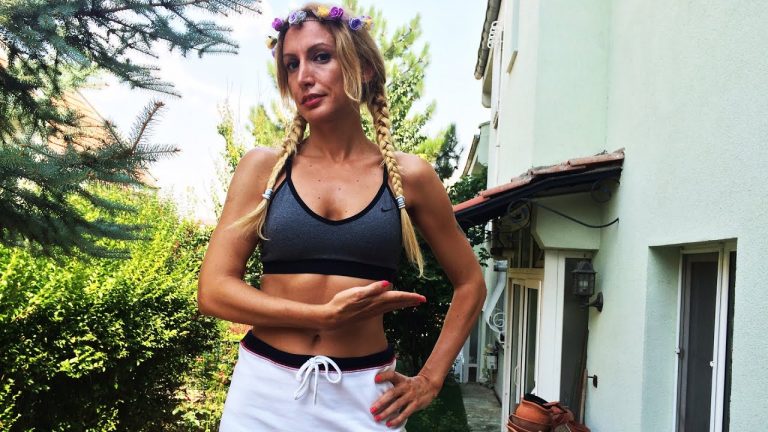 This song 'Lean On' comes from the third album of Major Lazer namely "Peace is the Mission." It is a house ballad.
I remember this song became the most-streamed song of all time on the Spotify application in November 2015 but in the following year, One Dance by Drake overtook this song.
Tim Erem directed this music video of Lean On by Major Lazer and it was filmed in India. The video of this song shows a sequence of Major Lazer, MO, and DJ Snake performing some dance sequences in the whole video.
Link: here
Bailando by Enrique Iglesias ft. Descemer Bueno and Gente De Zona #14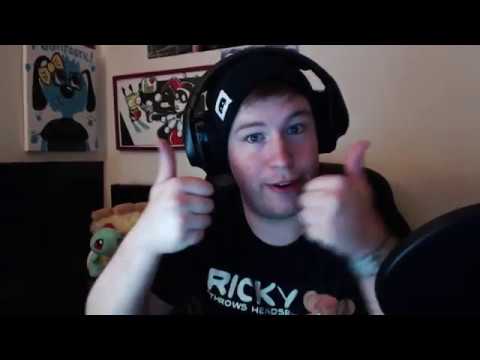 This is another music video that highlights the International Appeal of YouTube.
The Spanish Singer, Enrique Iglesias, which is known all over the globe, recorded this Bailando song for his 10th studio album, namely "Sex and Love" in 2014.
Enrique Iglesias has recorded several versions of this song. The original version is the Spanish version which includes vocals by Cubans, namely Descemer Bueno and Gente De Zona. It has a Spanglish version as well which features vocals by the very well-known Jamaican Singer, Sean Paul.
Further, there are two different versions of this song in Portuguese and they have recorded four music videos for this song, one for each version.
Link: here
Thinking Out Loud by Ed Sheeran #13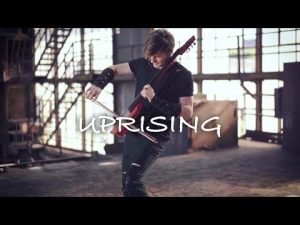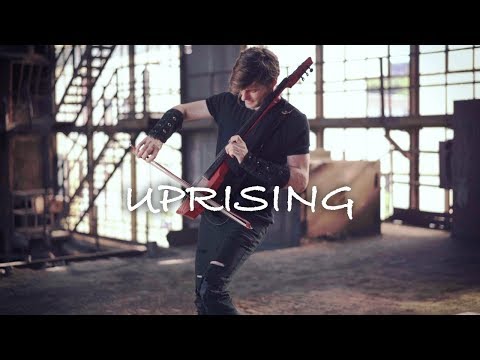 English singer and songwriter Ed Sheeran recorded this 'Thinking Out Loud' song for his 2nd studio album, namely "X" in the year 2014. This song was listed within the Top 40 in the United Kingdom for 19 weeks before peaking at number one in November 2014. This is the second 'number-one single of Ed Sheeran there.
Not only it rocked in the UK only, but the single also reached the top spot in other countries as well, such as Australia, New Zealand, Denmark, Netherlands, Slovakia, and South Africa.
This song became the first-ever single to spend a full year in the Top 40 of the UK in June 2015.
Link: here
Counting Stars by OneRepublic #12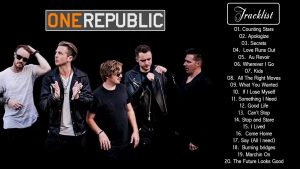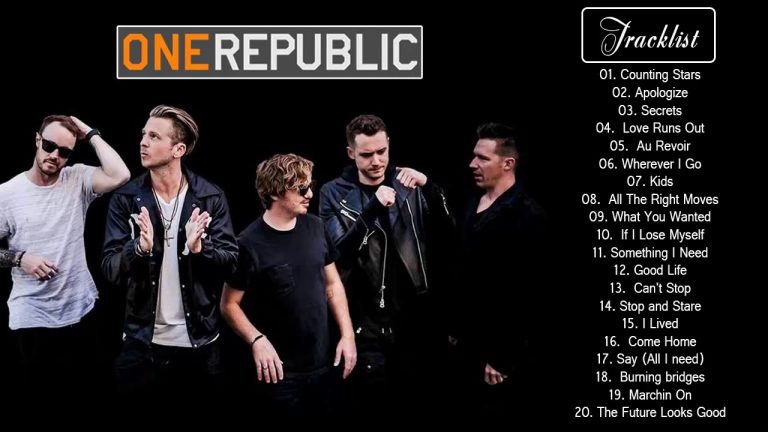 Counting Star music video comes from a renowned American pop-rock band which is OneRepublic and its third studio album, 'Native' (2013). The song has reached number one in many of the countries which include Canada and the United Kingdom, where it has been sold over one million copies.
This music video was filmed on May 10, 2013, in New Orleans, Louisiana. It has featured the band performing the song on a pretty gloomy and dark ground floor of a building surrounded by hanging light bulbs, scattered with scenes of people in a religious revival service on the upper level, dancing down with the song.
The video has finished with a person from the service who is falling through the floor, coming through the ceiling as the band performs.
The video then became the first music video by a group in history to reach 1 billion views.
Link: here
Shake it Off by Taylor Swift #11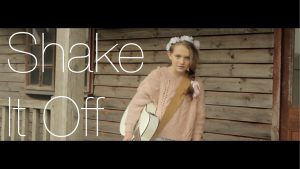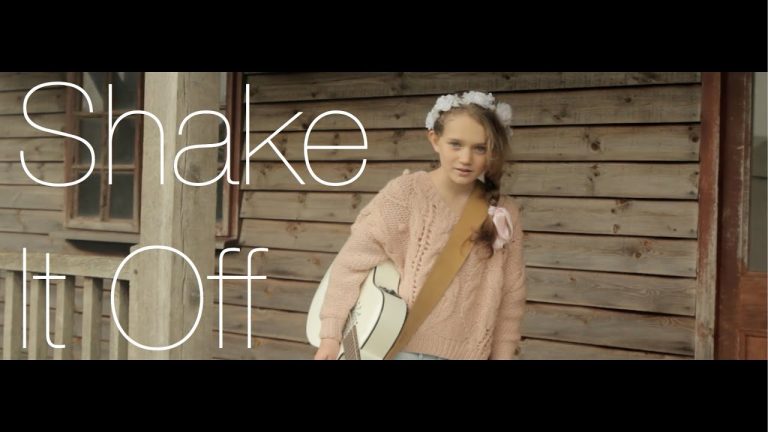 Taylor Swift is a famous singer and she has recorded the song Shake it Off – as the lead single for her fifth album, "1989". The song was premiered on a Yahoo! Live stream on August 18, 2014. The studio has released the video on YouTube and has made the song available for digital download on the same day.
Shake it Off is Taylor Swift's most successful Billboard Hot 100 song to date. It has stayed in the chart for about 50 consecutive weeks and that is pretty impressive.
Mark Romanek has directed this video, and it has featured dances choreographed by Tyce Diorio. It includes dancing in the style of hip-hop, lyrical, ballet, jazz, and cheerleader, and also "twerking".
Link: here
Roar by Katy Perry #10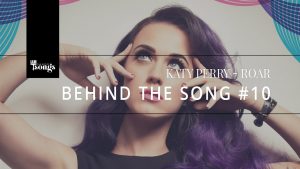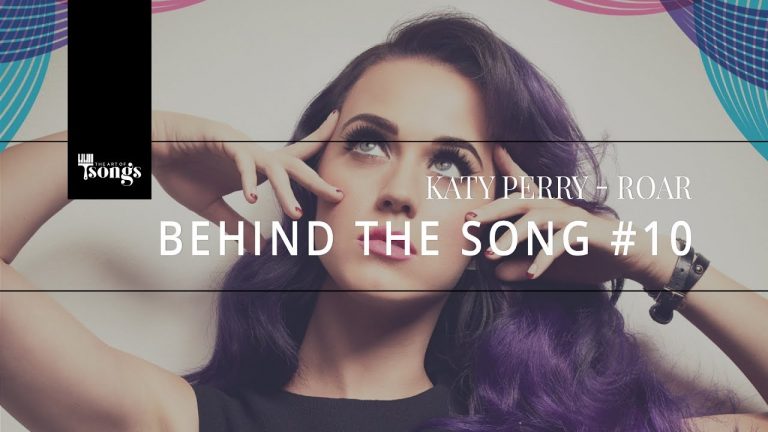 Katy Perry has released the Roar song as the lead single for her 2013 album, "Prism". The lyrics of this song have focused on standing up for yourself and self-motivation and self-empowerment.
The song was a huge success. It was certified as Diamond by the Recording Industry Association of America (RIAA), which makes her the first artist to have three Diamond Awards.
The video of the song tells a (fictional) story of Katy Perry adapting to life in the jungle after surviving a plane crash. She is seen in the video that she is taming a tiger. It was filmed at the Los Angeles County Arboretum and Botanic Garden.
When this song reached 1 billion views on YouTube, in July 2015, Katy Perry became the first-ever artist to have two music videos that have exceeded this milestone.
Link: here
Sugar by Maroon 5 #09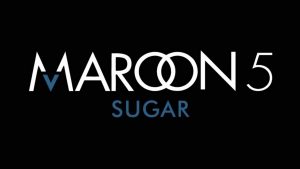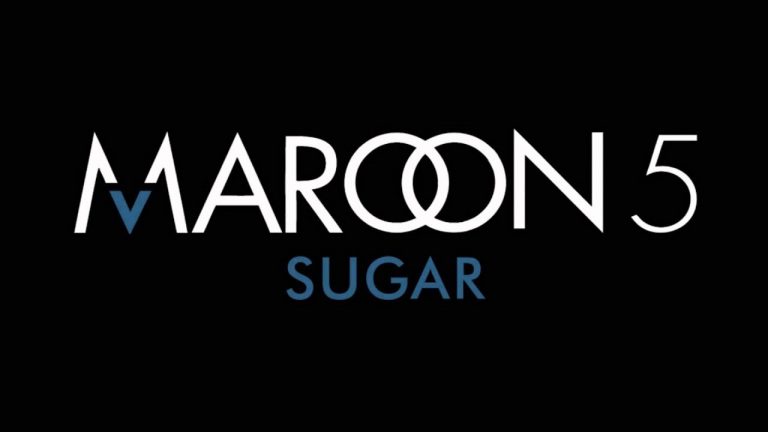 Sugar song was recorded by Maroon 5 for their fifth studio album, "V".  It was released as a single on January 13, 2015. It has peaked at Number 2 on the US Billboard 100.
The band has worked with the film director, David Dobkin on the music video. He had recently directed the movie "Wedding Crashers", and used that as an inspiration for this video.
In this video, Maroon 5 crashes weddings across Los Angeles. This is not staged. Maroon 5 has crashed weddings which are shown in the video.
The production team of this song worked with wedding planners in Los Angeles to find suitable weddings for the video.
Link: here
Sorry by Justin Bieber #08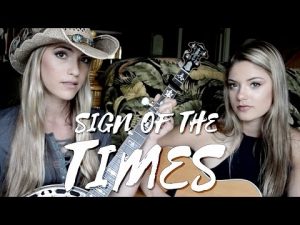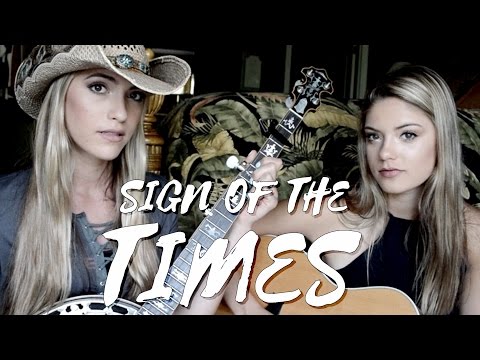 It is no surprise that Justin Bieber has a video on YouTube's Top 10. He is one of the most visible symbols of the YouTube generation. It is probably surprising that he cannot claim more of the videos in this top group even though he does have videos of his songs in positions 23 and 24.
The sorry song comes from Justin Bieber's fourth studio album, which is called "Purpose". It was released on October 23, 2015. The song has topped the charts of 13 countries, adding seven weeks in the top spot in Bieber's native Canada.
All around the world, people have bought more than 10 million copies of the song in 2016. This song became the fifth-fastest YouTube video to reach 1 billion views, and the fourth fastest to reach 2 billion views.
Link: here
Baby Shark Dance by Pinkfong Kids' Songs and Stories #07
This is yet another very unusual entry in the list of Top YouTube channels. Baby Shark is a children's song about a family of sharks.
It is thought to have created and originated from a campfire song or chant.
Different types and versions have been created, comprising some with music, often reminiscent of the movie, "Jaws".
This is the most popular Baby Shark video which is labeled as Baby Shark Dance. It has received over 3.3 billion views worldwide. The song has broken into the Billboard Hot 100 at number 32 during the week of January 7, 2019.
This version of the song has urged an online dance craze, sometimes it is referred to as Baby Shark Challenge.
Link: here
Gangnam Style by Psy #06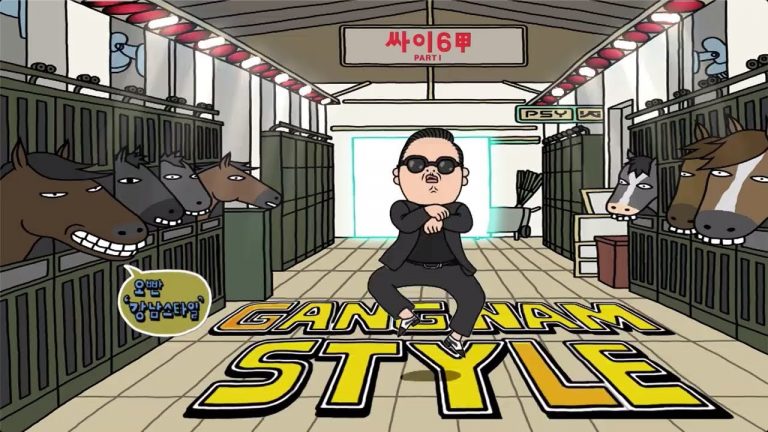 It is fair to say that Gangnam Style was an unexpected mega-hit, which set records on YouTube, that some of the people believed it would never be bettered.
The video shows that Psy poking fun at the style of Seoul's Gangnam-gu. This is said to be, "a flashy district with high rents, high expectations, and a focus on the high-status lifestyle".
Psy's official YouTube account has uploaded the video on July 15, 2012. On November 24th of that same year, Gangnam Style overtook Justin Bieber's record of 803,700,000 views to take over the coveted Number 1 sport on YouTube. This song stayed in that position for an incredible 1,689 days.
Link: here
Uptown Funk by Mark Ronson featuring Bruno Mars #05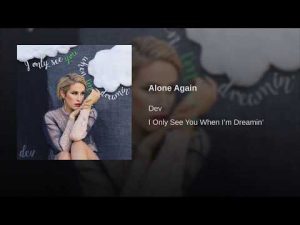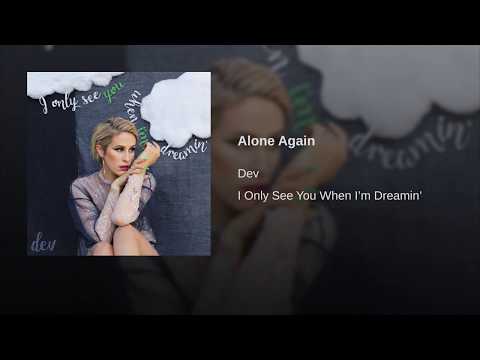 Uptown Funk song was recorded by British record producer, Mark Ronson, with an American singer/songwriter, Bruno Mars. It was released as a single on 10 November 2014.
It has spent 14 consecutive weeks at Number 1 spot on the US Billboard 100 and has also reached Number 1 in the charts in several other countries as well.
Uptown Funk became the second best-selling single of 2015. It has won two Grammy Awards, which includes the record of the Year.
The video was almost as popular as the song, which has gathered more than 2.8 billion views to date.
Link: here
Masha and the Bear: Recipe for Disaster by getting Movies #4
(4,229,911,769 views)
This is the most unusual video on this list of most viewed videos on YouTube. It is not a music video and it is not an official video as well. And, it is in Russian.
Masha and the Bear is an animated television series from Russia. It is based on an oral folk story of children.  Though there are many episodes of this series this particular episode "Recipe for Disaster" got the most views out of nowhere.
Link: here
See You Again by Wiz Khalifa ft. Charlie Put #3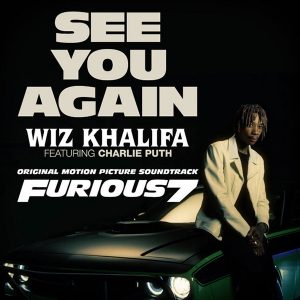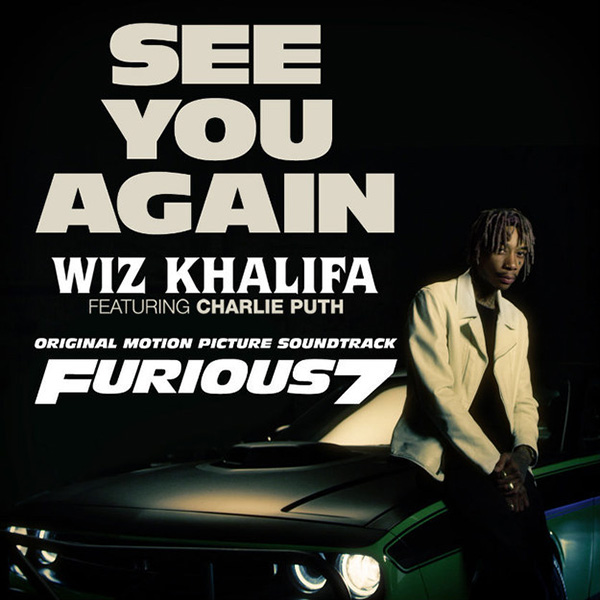 (4,430,256,038 views)
From July 10 to August 4 of the year 2017, this song held Number One position on YouTube and it was the video song that finally broke the hold on the top rank by "Gangnam Style".
The main reason behind the success of "See You Again" is that it was selected as the theme song for the movie "Furious 7".  It was the most successful track for both Wiz Khalifa and Charlie Puth.
See You Again song has held the record as a track which was most streamed in a single day on Spotify in the United States and records for most streams in a weak all over the globe.
Link: here
The shape of You by Ed Sheeran #2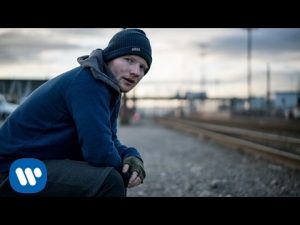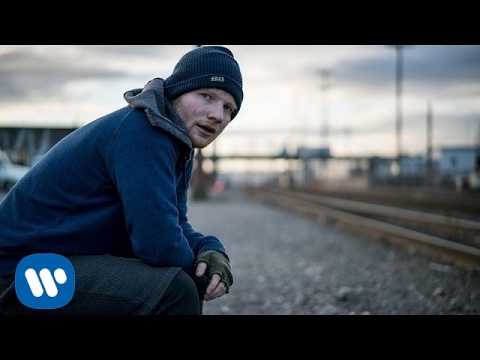 (4,636,022,332 views)
There is no doubt that Ed Sheeran had the successful year of 2017. This song, the Shape of You was released as a digital download by Ed Sheeran on the 6th of January, 2017. He included this song as a part of this 3rd studio album.
On the singles charts of 44 different countries, this song made it to Number One and it topped the Billboard Year-End Hot 100 Singles of the year 2007. And, this song was also nominated for the "Best Pop Solo Performance" at the 60th Annual Grammy Awards.
Link: here
Despacito by Luis Fonsi ft. Daddy Yankee #1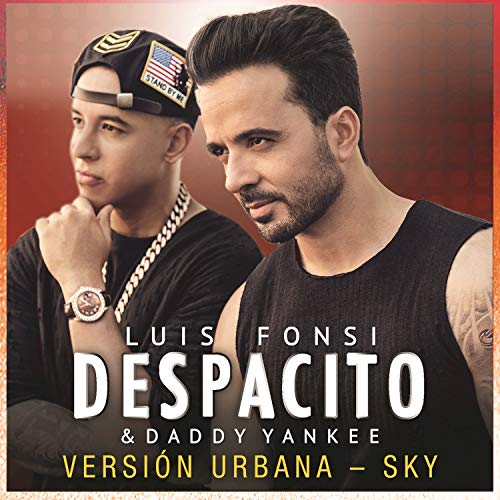 (6,644,113,220 views)
And finally, the top song on this list is here. There was a time when people that no song or any other video will take over the popularity of the Gangnam Style song. But, here you have Despacito by Louis Fonsi as the top #1 most viewed video on YouTube.
This song has topped the charts of 47 countries and has entered the Top 10 in ten other countries as well. In 20 years, this was the first song that topped the Billboard 100 in Spanish.
Despacito is the first video ever on YouTube which has achieved the milestones of both three and four billion views on YouTube. This is a great record that is going to stay in its position for a long time I guess.
Link: here
These were the most viewed videos on YouTube. There is no doubt that 'Despacito' has won the game by a huge margin.