Everybody is always curious to change their face into something nicer, Snapchat has gained popularity because of it.
Snapchat offers you so many filters with a unique and different ambiance. There are plenty of other apps that provide filters, but Snapchat has the most unique filters.
There are so many options and benefits that everyone wants to use only this application. Snapchat provides the most advanced AR technology for mapping filters on your face from a variety of options.
It's also a great way to add a more valuable look to your face also look prettier on yourself or becomes popular and win more likes. Snapchat stores only the filtered pictures.
How to Remove Snapchat Filter Completely?
Actual images do not exist on Snapchat after having taken filters. In this article, I'm going to help you remove filters from your photos in case you don't like these filters on your face anymore.
Snapchat provides many advanced filters for redefining your images, but some of us aren't too fond of such filters.
Previously, Snapchat introduced a magic raiser tool to remove filters from your pictures, but later it was withdrawn for some undesirable reasons.
However, there are many other ways to remove filters from your photos.
Filters from saved images
Access memories where all your photos are backed up.
Browse through the image you want to delete filters for.
Open the image and there will be three-point icons on the image, click on them.
Click on the edit snap option.
Choose "no filter for the image" and save it.
You can also save this image as a copy and the screened image will also be there where you can edit the original image.
Remove filters using the magical tool
To use the magical tool in the latest version of Snapchat, you must save your image on a device. Capture your picture through a filter.
Store the image on your device. After saving the image, the magic tool is automatically displayed. You will see a tool button, click on it.
Read more: How To Fix Snapchat Not Loading Your Snaps?
Use this button to brush and remove these filters from your pictures. It can be emoji's, dates, or filters. Then, save the unfiltered pictures on your device.
Remove the stickers on the pictures
Open Snapchat and navigate to the souvenir option.
Select the image you would like to remove from the decals.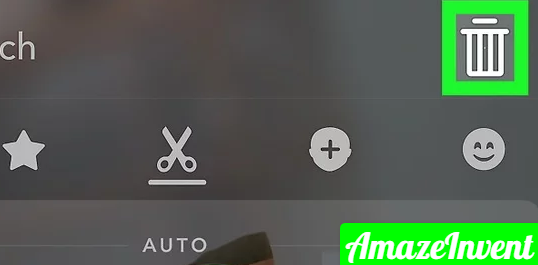 There will be a three-point icon on the pictures.
Click on them.
Switch to the edit option.
Touch the stick and choose Delete.
You can also drag and drop it in the dustbin.
Now you can add stickers or take off as many as you want.
Once you have finished editing, simply save the picture on your device.
Conclusion
These are the easiest ways to remove filters from your photos, there are a lot of third party applications that provide you with this installation, you can also try them out.
Read more: How To Screenshot On Snapchat Without Them Knowing?
You can also read ahead a guide from the official site: here