The Samsung Galaxy S10e offers a premium experience for less than you expect, which is why it's one of the best Android phones out there.
In the compact design, you get a vivid 5.8-inch OLED display and a powerful Snapdragon 855 processor that is easy to use with one hand.
There is a lot of competition in the smartphone industry. Every country has its own, smartphone brand, which is better than the next one.
However, new players have entered the market like Huawei and Google. They have features that can prove to be competition for both Samsung and Apple.
There are multiple reasons why people buy a Samsung smartphone. Samsung smartphones have a lot of features, which other smartphones don't.
They are easy to use and unlike Apple, documents, music, and movies can be easily moved and shared with others. Samsung smartphones are cheaper as compared to other brands, and many can buy them easily if they save for a while.
In simpler terms, Samsung smartphones are not outrageously expensive. Samsung's software is reliable. It doesn't crash or stop working properly when  Samsung releases a new smartphone.
A good Samsung smartphone has all the features, which people usually get on their laptops and computers.
Samsung S10e Review
S10e has a lot in common with Apple's iPhone 11, but it is cheaper with many useful features. The company released S10e with Galaxy S10, and Galaxy S10 Plus.
Even though there aren't some features in S10e that the latter two have, it is still affordable and carries some good features.
The Galaxy S10e was released on March 8, 2019.
Weight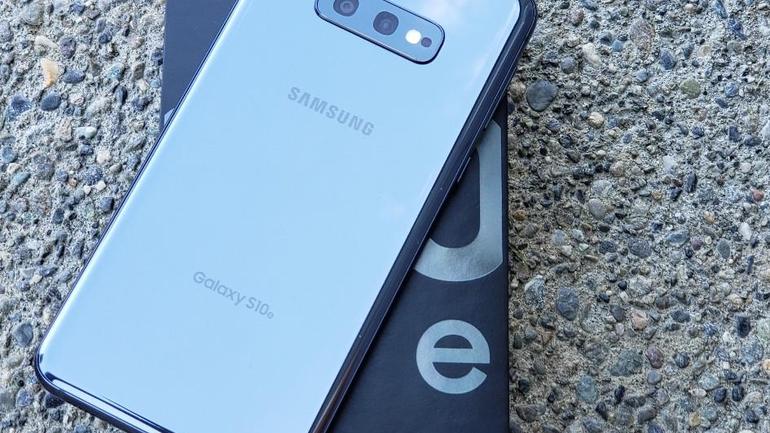 The weight of S10e is 150g. The reason why it is so light is that it is the smallest. As compared to the other phones in the Samsung Galaxy 10 series, this phone is the lightest. Light phones are easy to carry, and they look elegant as well.
For those who want their phones to fit the plan of their hand, it is the best phone to buy. However, it isn't that small, but it gives a very cozy look.
Design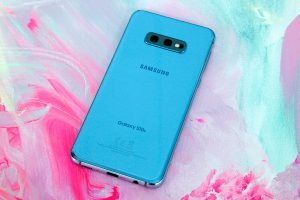 The design of the smartphone is really attractive. It is small in size, which is an appealing factor for many people. If S10e is compared to the other phones that it was released with, it looks shrunken.
It doesn't have the Infinity Edge tapered display, mainly because it is an affordable phone. The Infinity Edge is available in other sibling phones of S10e.
Samsung smartphones are known for their elegant design. They are simple and have a pretty decent look. If people want a phone with an edge, because it makes the phone look good, there are other S10 phones they can buy.
Dimensions of the phone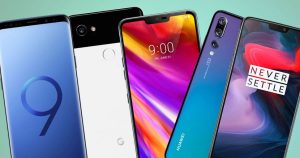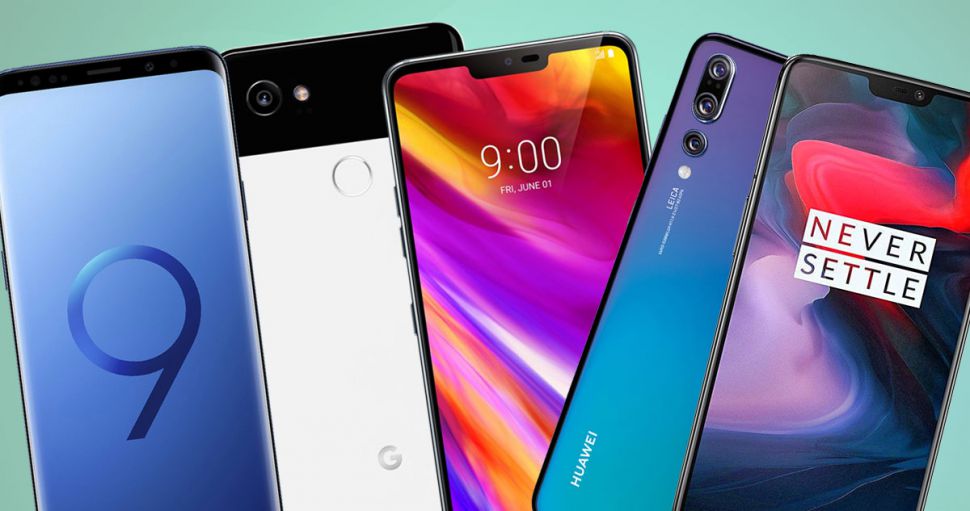 The dimension of a phone is the screen size of the phone. It includes the diagonal measurement of a phone's screen. It tells the pixel size and viewport of a phone. 142.2×69.9×9.77mm is the dimensions of S10e.
For some people, screen size, if it is large, would be disappointing. They would want a small screen-size phone, one that fits their hand. Moreover, using a small screen size phone ensures one's privacy.
When people use a large screen size phone, everyone around them can read their messages and see what they are browsing. For those who don't want others to take a peek, using this phone would be the best option.
OS of S10e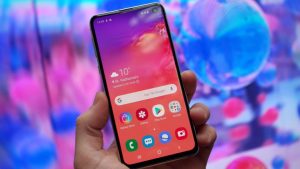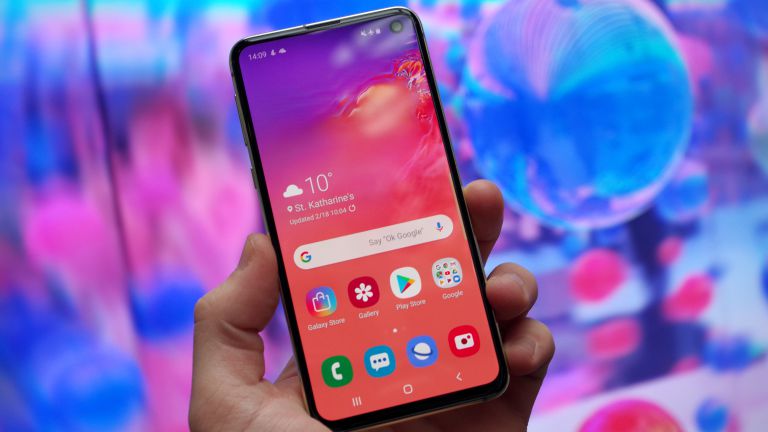 Android 9 is the operating system of S10e. It uses Al technology and adapts to how a user uses his phone.
The operating system learns the preference of the user, as he continues to use his phone. It improves user experience and makes transitioning from one cell phone to another, smoother.
Al technology is very helpful, especially when someone has a problem with switching phones. When people get used to their existing phones, then they prefer not to buy a new one, until the old one lasts.
If the operating system learns the preference of the user, then then it would be a benefit for the user. It will make the user more comfortable, and he would be able to use the phone easily.
Adaptive Battery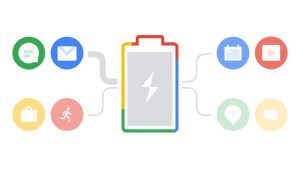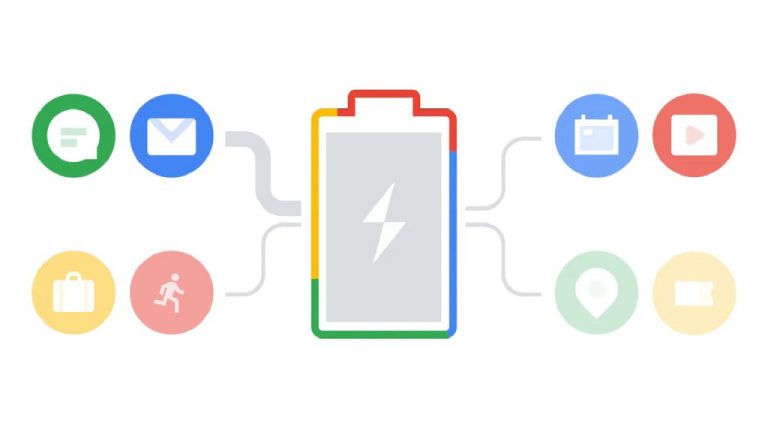 As the OS uses Al technology, the phones last longer with adaptive battery. It means, that the battery can learn the apps that the user uses.
The apps and services, which the user doesn't use much, they don't consume much battery.
When it comes to turning off the apps that are not in use, people are pretty lazy. They let apps run in the background, and continue to open more pages and apps.
Brightness Setting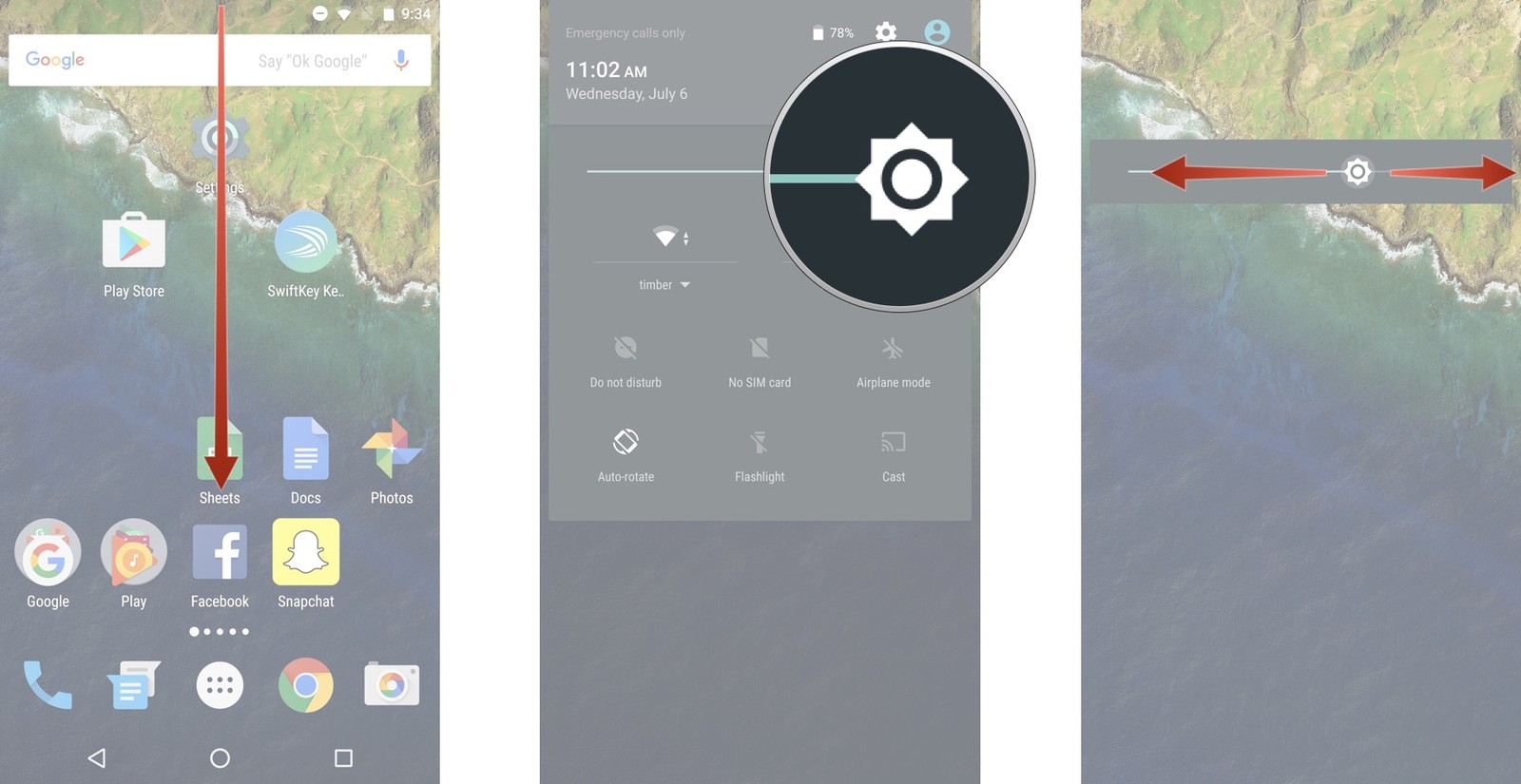 In S10e, users have the feature of adaptive brightness. Users no longer have to worry about adjusting the phone's brightness.
This is because the phone's OS continuously learns the kind of brightness the user likes. The brightness may vary from app to browsing.
Users can easily adjust brightness on their own. Even though it is an old feature, the added advantage of auto adjustment of brightness is pretty interesting and helpful.
Prediction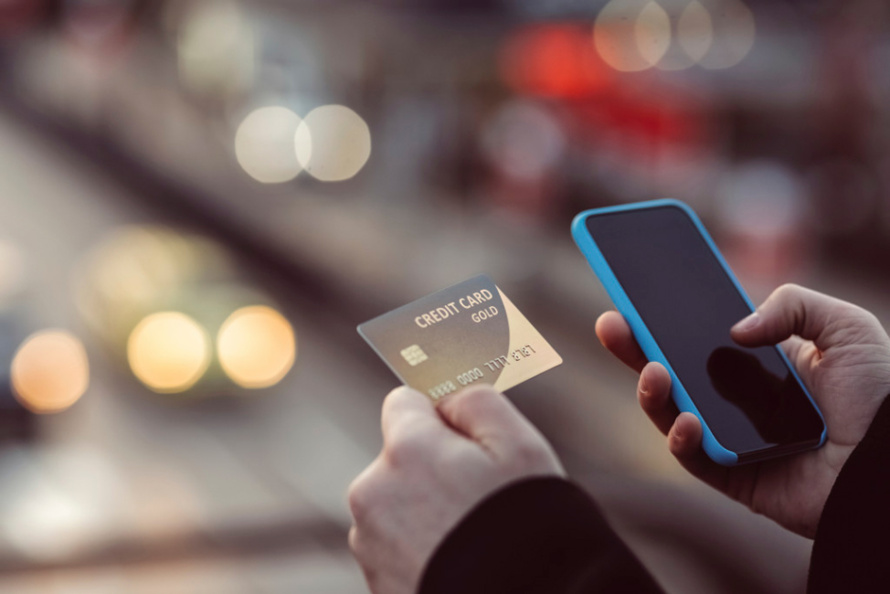 The operating system predicts what the user is going to do next. For example, if the user is out on work commute and attaches his headphones to S10e, then the last playlist will appear on the screen.
It saves time, as the user doesn't have to find the music app he was listening to last time.
Currently, the Samsung phones which don't have the feature, are problematic. For example, if someone has been listening to music, switches the app off, they have to restart it if they want to hear music again.
It becomes a problem for those who are walking or working out in the gym. It becomes a hassle to choose the app and then go to the song one wants to listen to.
Best of Apps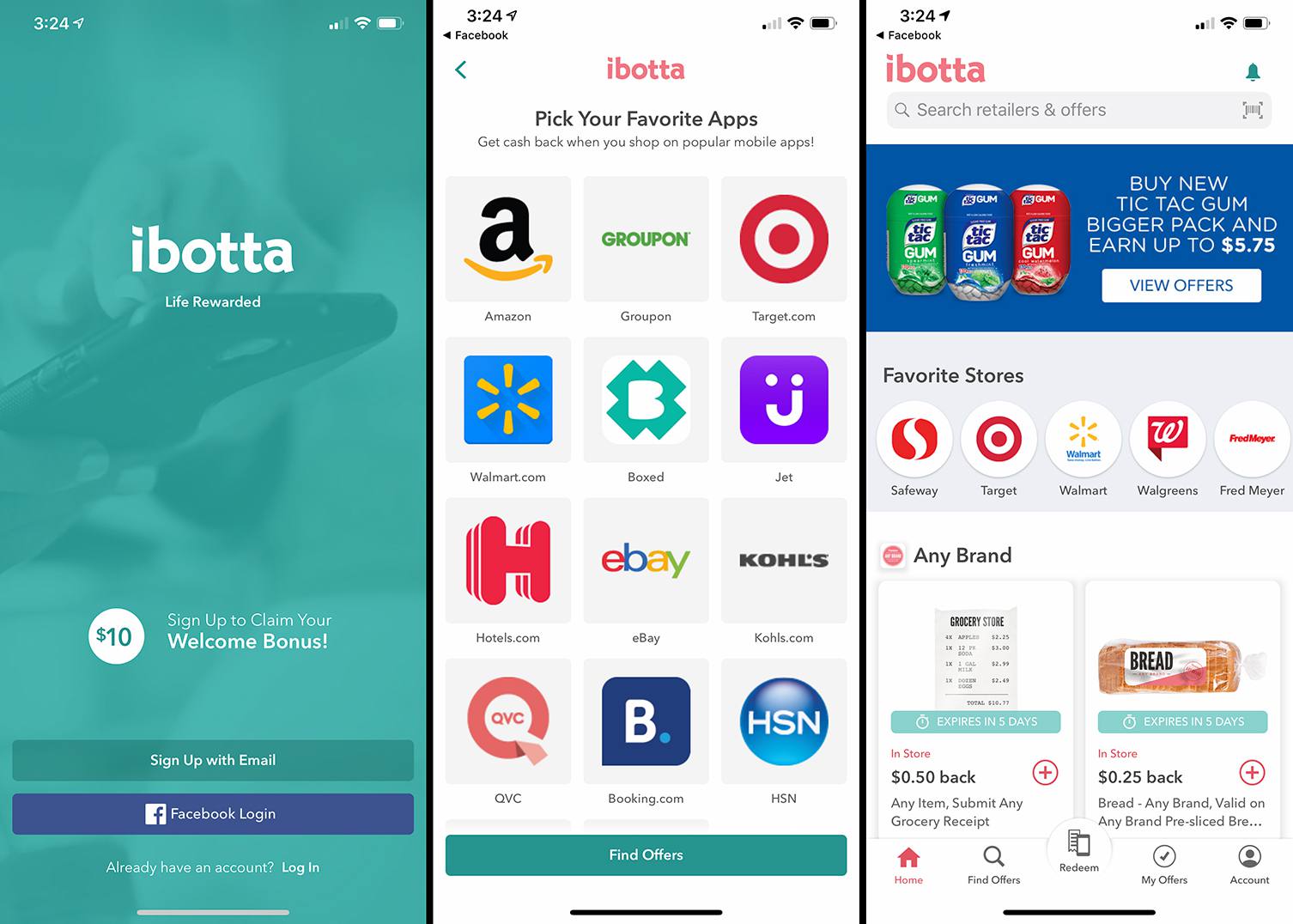 Restarting an app, and waiting for it to go to the page that was last used, or needed, is a thing of the past.
The current operating system has made it possible, to bring out the best pages of an app on the surface.
For example, if someone uses the Lyft app, then they will see the price to their current destinations, and also the destination of the nearest driver.
Gestures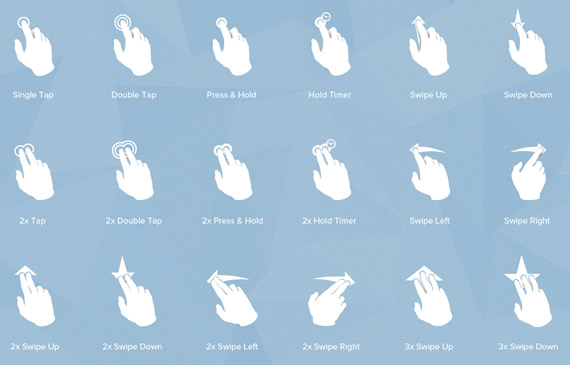 There is no need to tap on the phone anymore. If a user has to switch between any two apps, then all they have to do is use a gesture.
It is a really exciting feature, that users would surely want to try.  The gestures feature would make things easier, particularly for those who like to eat, while browsing their cell phones.
Even if someone doesn't use gestures, they can still switch between two apps. Advancement in technology has made it possible for smartphones to introduce features, which cut down the need for unnecessary actions.
Gestures are one of those features. If users can make use of gestures, then they won't have to tap on their phones all the time.
Before tapping, touching the screen of a device was considered to be a bad thing. However, smartphones are changing the way people use their smart devices, and these changes are adaptable.
In-screen fingerprint scanner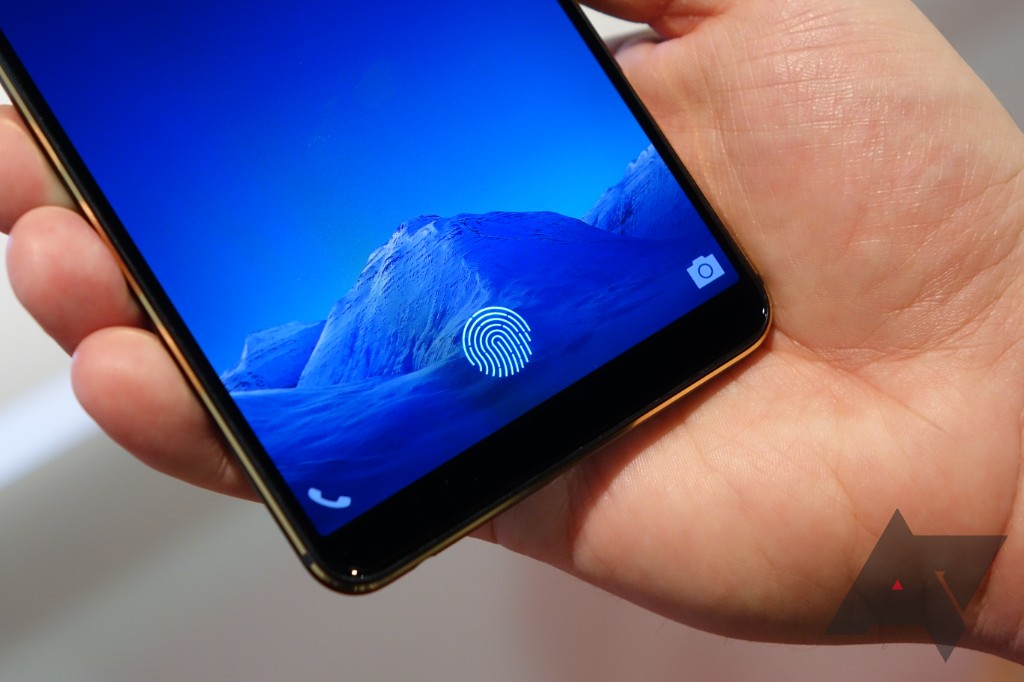 There are Samsung phones, which have a biometric fingerprint pad on the back of the phone.
However, this phone, because of its price, didn't put the pad on the back. Instead, the biometric fingerprint pad is on the top right side, known as the power button. It works best when the user, uses his thumb to open the phone.
This is because, to open the phone, the whole sensor has to be covered.
Using a thumb makes it easier to open the phone. The reason for it is that, at times, fingerprints don't work, and can take time to function.
Not everyone has the time to keep on pressing their fingers, to open their phones. The feature is particularly helpful in the case of an emergency.
App Timers
This is a new feature of the S10e operating system. The user can set timers for different apps. If they are using an app, and they go beyond a certain time limit, then the smartphone will notify them.
App timer is a perfect feature for those who are addicted to social media websites but also want to limit their time on them.
This is also good for those who have an appointment, want to kill time, and want their phone to notify them. By using this feature, no user will get carried away with their phone use.
App timer's particular feature can be used for children. When children hold a phone, they want to continue using it, even when their parents want them to stop. If they put a timer on how much their child has used their phone, then this could serve as a time limit for them.
Children will find this feature, very interesting. It will give parents the chance to bargain time with their children.
If Samsung wants to improve this feature, then they can make a separate profile for children. Parents should be able to set a time limit to their phone use, after which the phone will lock itself.
The appearance of the phone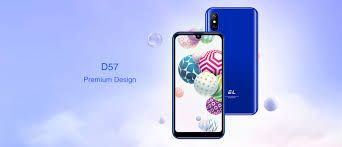 The Samsung Galaxy S10e has a chrome aluminum case. The case is surrounded by appealing glass and rounded corners.
The rear of the phone has a narrow camera bump, but it doesn't have a third camera. As compared to the siblings of this phone, S10e doesn't have a heartbeat sensor.
Perhaps, due to the lack of these two features, it is less pricy.
Colors Available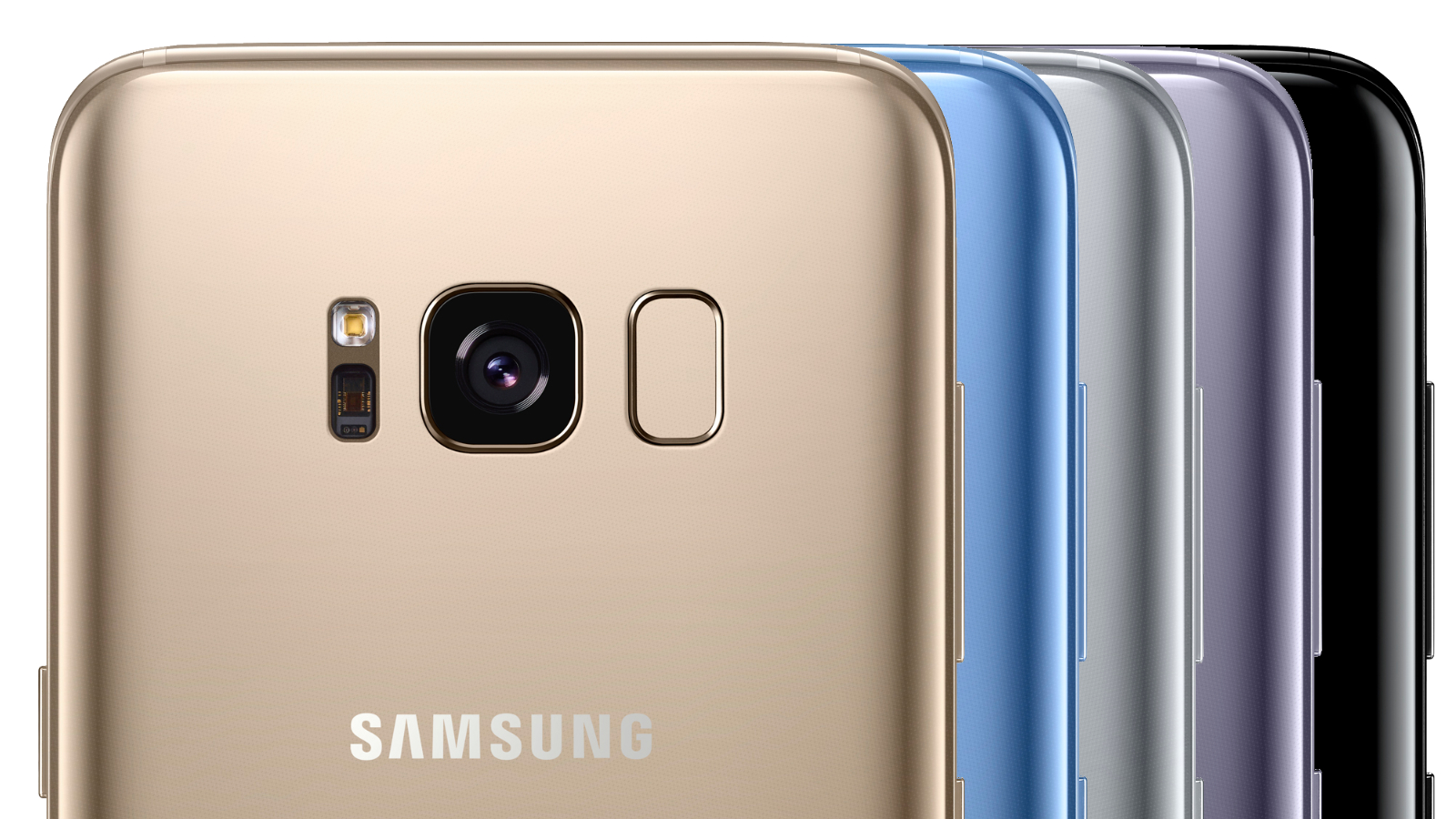 The color in which the phone is available, are as follows:
Prism White
Prism Blue
Punchy Paste
Flamingo Pink
Prism Green
Canary Yellow
Prism Green and Canary Yellow are not available in the USA.
Revamping Bixby Key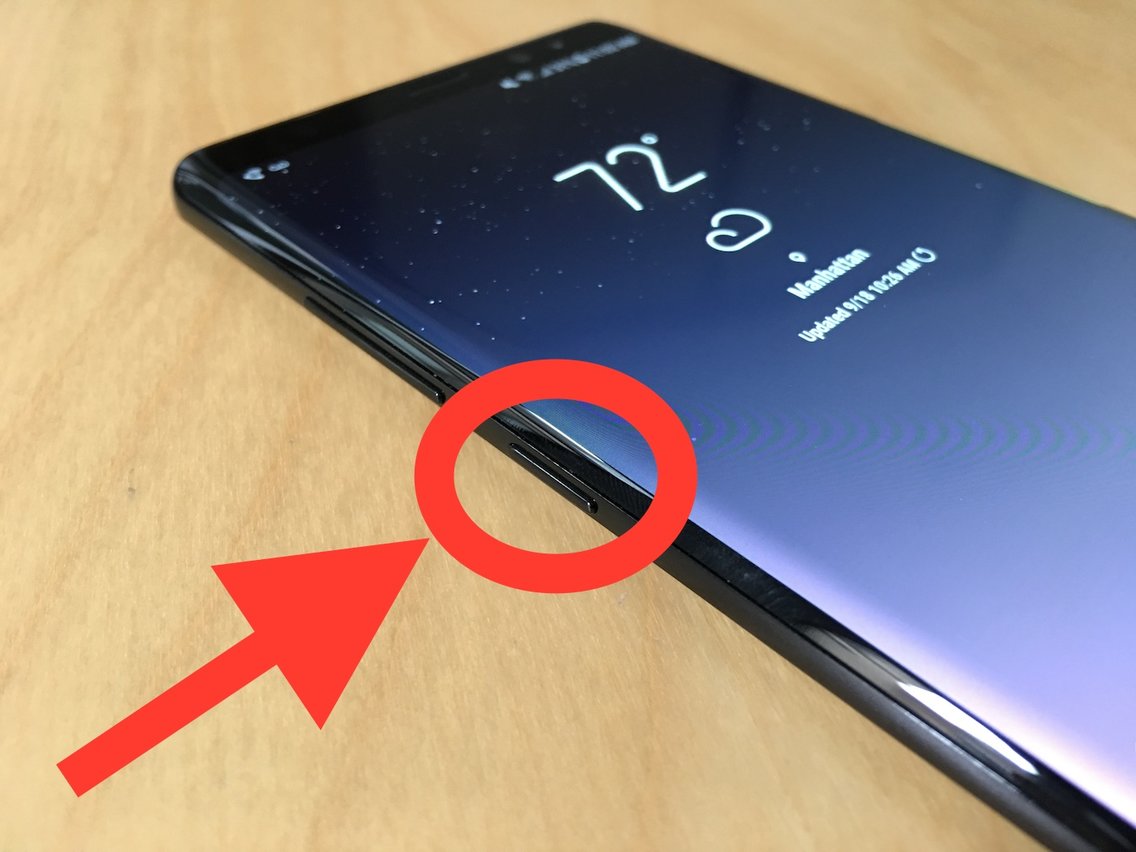 In previous versions of Samsung Galaxy phones, the Bixby button could only be used for summoning Samsung's virtual assistants. However, the button can now be remapped, to be used for other purposes.
The remapping can be done through the settings button of the phone. If there is a more urgent command that the user would like to give the phone, then that command can be implemented.
Users can use the Bixby button to activate any app they want to.
The Bixby button is easy to access, which is why fewer people would want it to act as a Samsun assistance, and more as a button for opening an app that they need.
Wireless PowerShare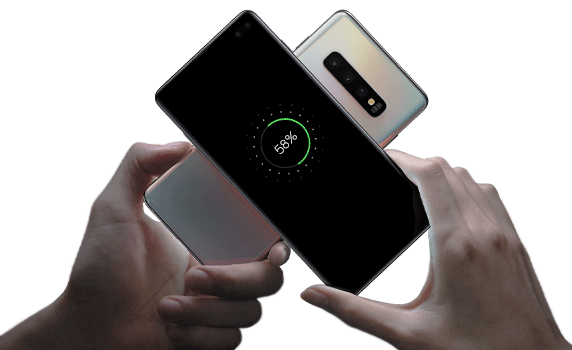 This is a new feature of the Samsung Galaxy S10e.
The Samsung phone should be laid down on its face and the wireless charging side of the phone should be laid on the top of the device that is low on battery.
This is a really convenient and super cool feature, which can help others. When the mobile that is sharing its power with another mobile, reaches 30% battery, it automatically stops charging the other mobile.
It would ensure that both mobiles have enough battery power to last long.
Power Button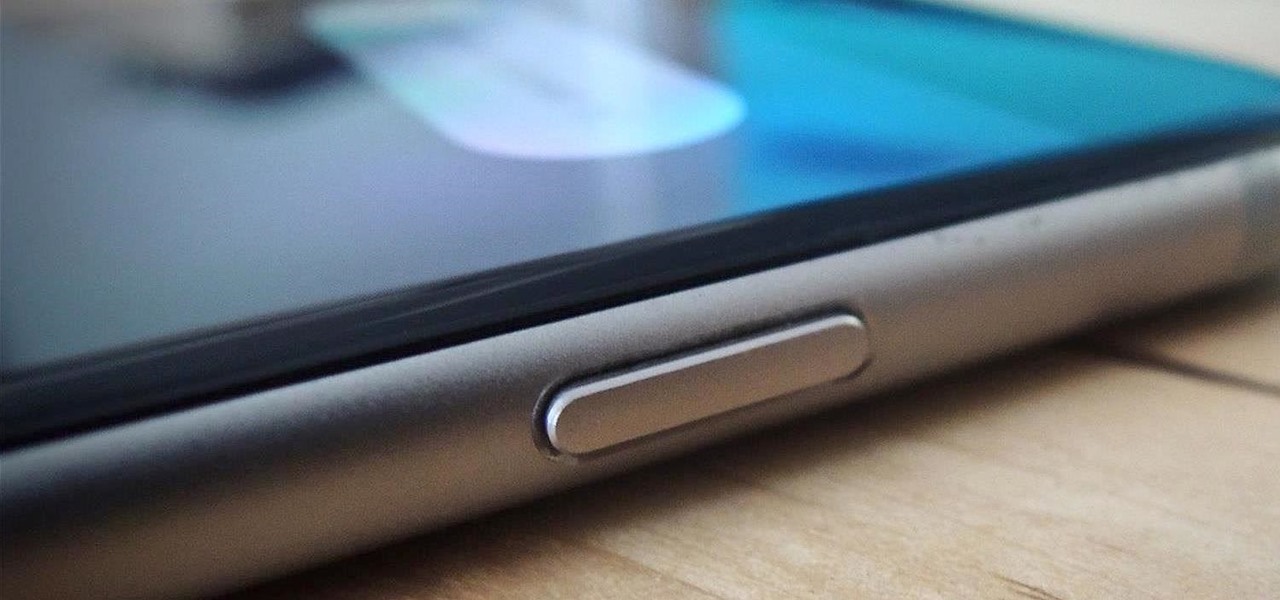 The power button acts as a fingerprint sensor. On the other hand, it also functions as a button for opening the phone's camera. If a user doesn't want the function, then they can easily change it.
Camera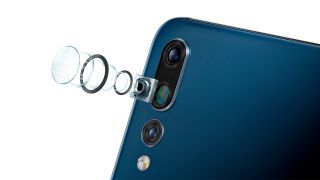 The camera of S10e has come with a feature of adding portrait effects to a photo after it has been taken. Changing photos and molding them to one's desires and interests, has become quite common.
If users find this feature on their smartphone, then they don't have to download another app to get the same feature.
This would work wonderfully in events, where people want to take photos and right away put some effects. It can be used for entertainment purposes only; users can share fun pictures, enhancing their creativity.
There are two rear-facing cameras in the S10e. The main camera has an OIS to smooth the shaky footage.
At times, it happens that people have to take pictures and record videos at parties, and there are so many people that the camera starts shaking. The S10e's feature would be perfect for such an occasion.
Lining up the shot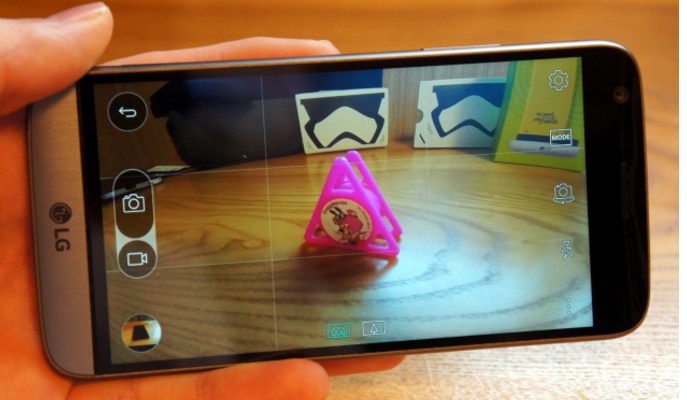 At times, the pictures that people take are not properly lined up. They don't come out as straight and give a very crooked look.
However, when a user takes a picture using S10e, there would be a yellow line keeping their shot straight. When the user adjusts the picture according to the yellow line, the camera will take the shot.
Regardless of what one thinks, pictures and videos matter a lot.
This is why, before buying a phone, a user always looks at the picture quality of the camera. There is no doubt that the picture quality of S10e is good; it will give sharpness to the pictures that users take.
Configuration
Following are the details of the configuration of S10e:
Octa-core-2.37GHz M4 Mongoose dual-core
31 GHz Cortex A75 dual-core
95 GHz Cortex A55 quad-core
The processor setup runs at 2.84 GHz
Flagship-Exynos 9 Octa 9820 chip
Mali-G76 MP12
RAM-6GB
If the configuration of the phone is so good, then there is no doubt that it would perform better as well. When it comes to handling games and multitasking using a smartphone, such configuration is necessary.
Storage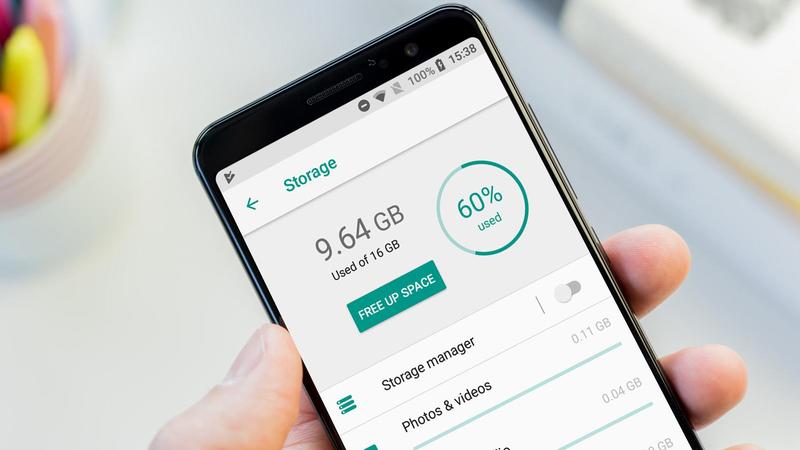 The internal space of the phone is 128GB. If users buy a micro SD card with their phone, then space can go up to 512GB. A lot of people like to store everything on their smartphone, because when they want to access it, then they can do it with ease.
S10e can give a lot of storage to users. They can store their favorite television shows and movies quite easily. Moreover, users can download the best apps, which are heavy, on their phones without needing to delete them.
Most users have to delete apps because their phone storage shows as 'full'. However, with so much space on this phone, along with the option of adding storage, users won't face any problem.
Battery
The S10e contains a 3,100mAh Li-on battery. This is a really good battery and would keep the phone running for a long time.
Users will feel that the best part of this smartphone is that, it charges at a quick speed. S10e's battery is more likely to last for nine hours if a person browses pages continuously.
When users use the PowerShare option, their phone stops sharing power when the battery life reaches to 30%. The battery feature can do wonders for users, who use their phones for a long duration daily.
Some people have to attend meetings, take classes, and do stuff, which doesn't allow them to be close to a charger. If their phone's battery lasts for the long, then they won't have to worry about recharging the phone, until they return home.
Further, if someone from their friends or family has the same phone, then they can easily charge their phone through the PowerShare feature.
Connectivity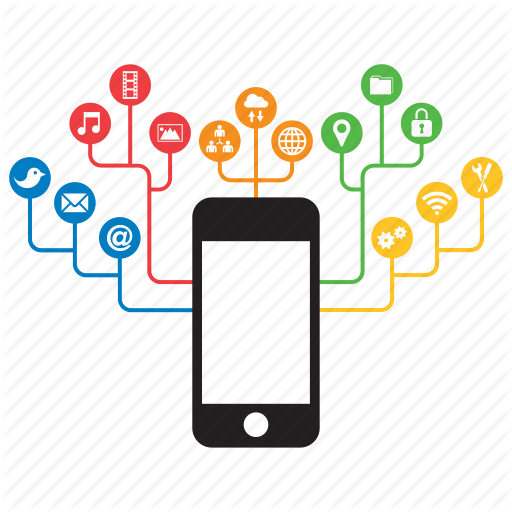 Getting access to a Wi-Fi connection is a top priority for those, who want to keep in touch with their emails and other notifications, at all times.
Not every smartphone has the ability to pick Wi-Fi signals if they are not in the same room as the router. The S10e is different, as it has better connectivity.
The connectivity is strong, and it provides the user with a strong internet connection.
It could be a perfect feature for a family, who shares a Wi-Fi connection. The router doesn't have to be moved a lot, and every family member can share the same internet connection.
Safe Browsing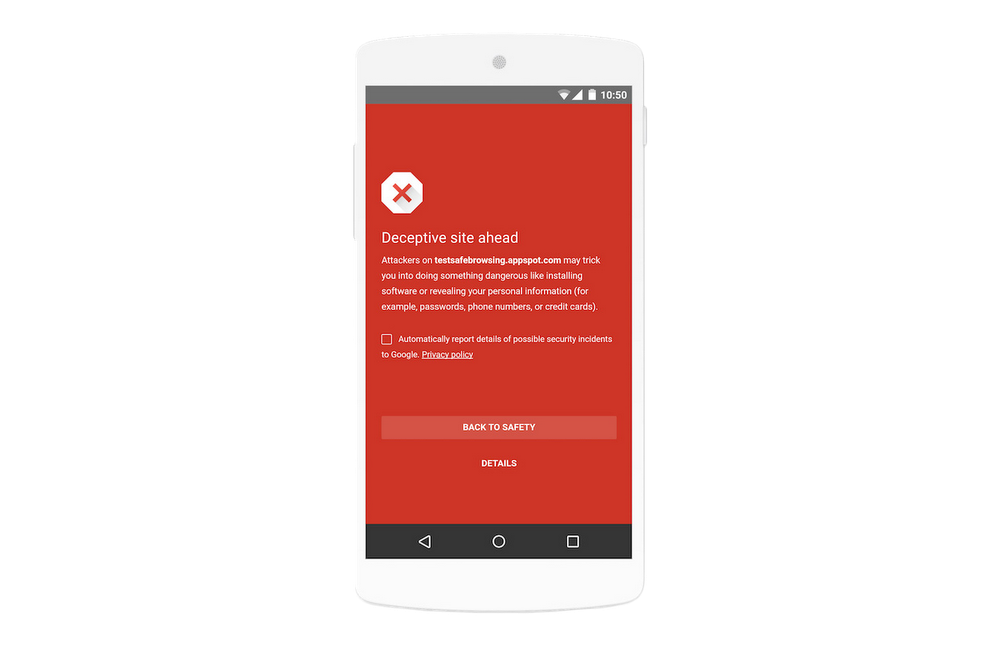 The parents have the authority to make apps and features visible to children, which they consider appropriate. They can limit them from opening apps that they don't want them to open, or simply make them disappear.
The parental controls are password-protected, giving parents more control over the content that their children see. To switch modes, all a parent has to do, is to tap on Kids Home in the drop-down menu.
Some parents are hesitant about handing smartphones to their children because they don't want to see anything disturbing or inappropriate for their age.
This is why, the feature will help parents give their children, a safe browsing experience.
Wind Down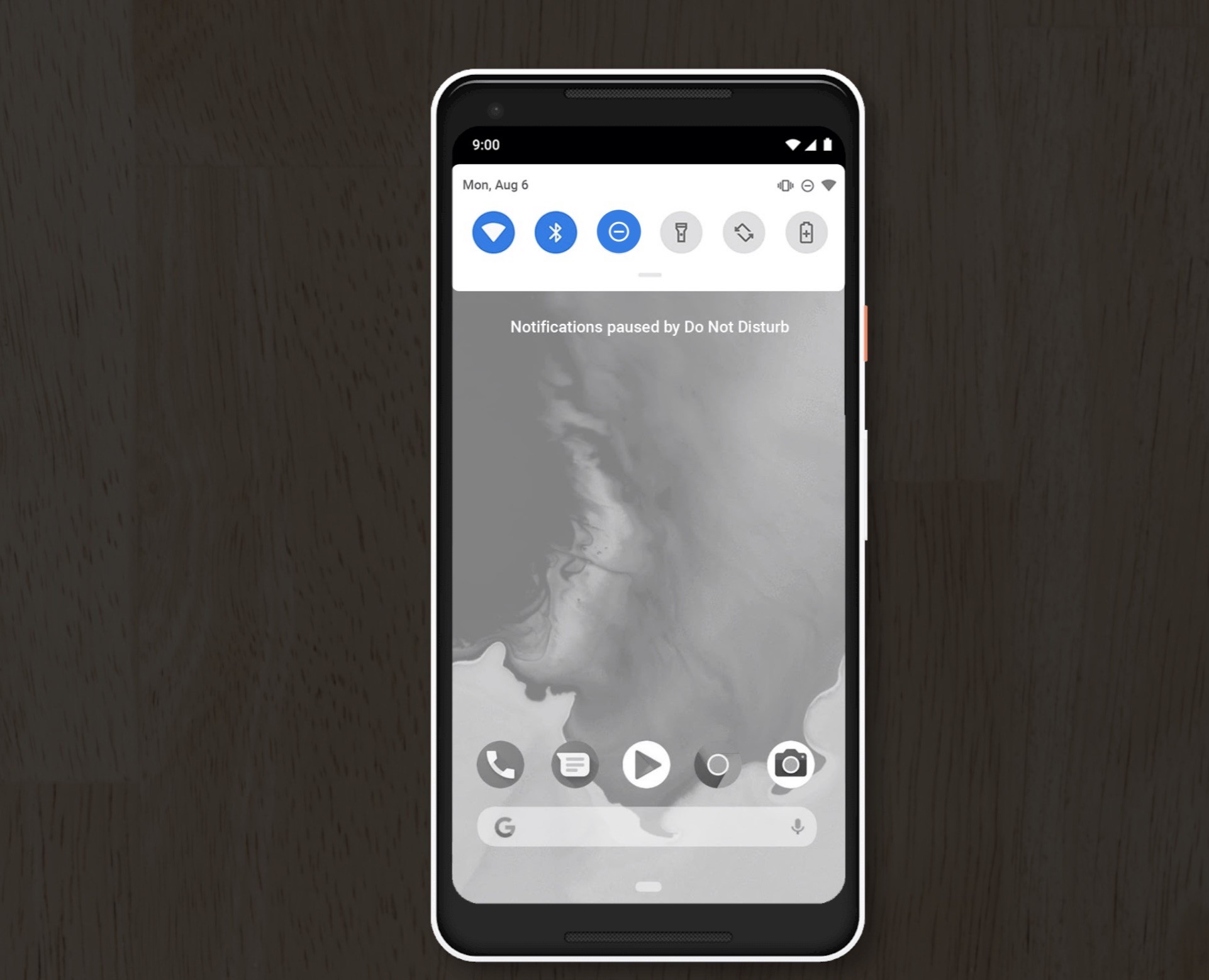 The operating system of the S10e is very smart. At the end of the day, if the user doesn't want to receive any notifications, then they can turn off the 'Digital Wellbeing' option in settings.
When this option is activated, then their phone will turn gray.
The user has the option to schedule their hours. For example, if they don't want to receive notifications early in the morning, then they can turn their digital wellbeing on.
Camera Modes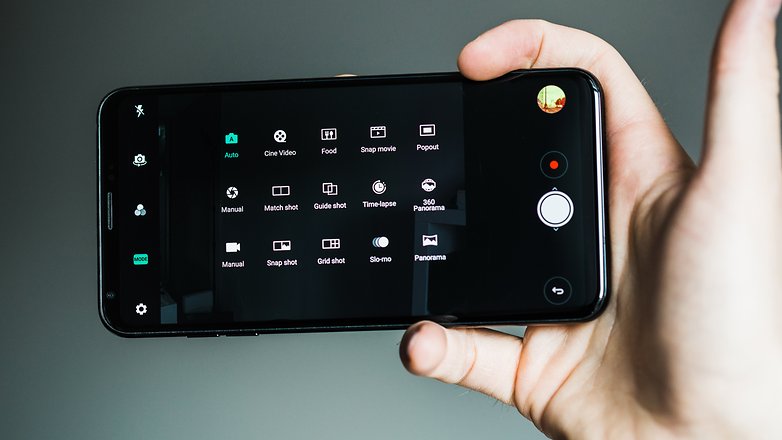 There are many mode options that the Samsung camera has. However, users might not want to use all the modes, and if they appear on the screen, then that could be an inconvenience for them.
There are many different modes like Pro, Live Focus, photo, video, super slow motion, and slow motion.
From camera settings, the user can choose which ones should appear on the screen. They can even change the order of the options, by choosing the ones that they use the most.
HEIF pictures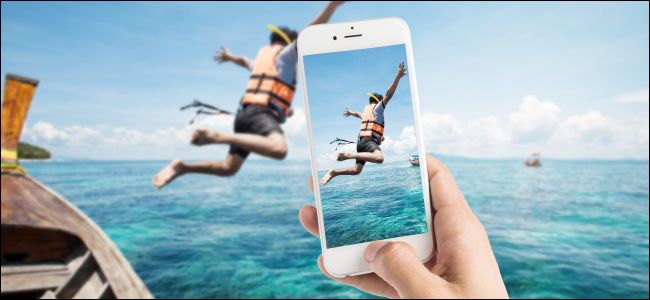 An exciting feature of S10e is choosing from two options; saving pictures in high-quality format or raw format.
The HEIF pictures are high-efficiency images. They save space for the users, but not every sharing site supports this format.
As for the raw copies, these are pictures taken in Pro mode.
The S10e's camera can record a video in HDR10+. If the user wants to play an HDR10+ video on a device, then it has to be compatible with it.
Screen Temperature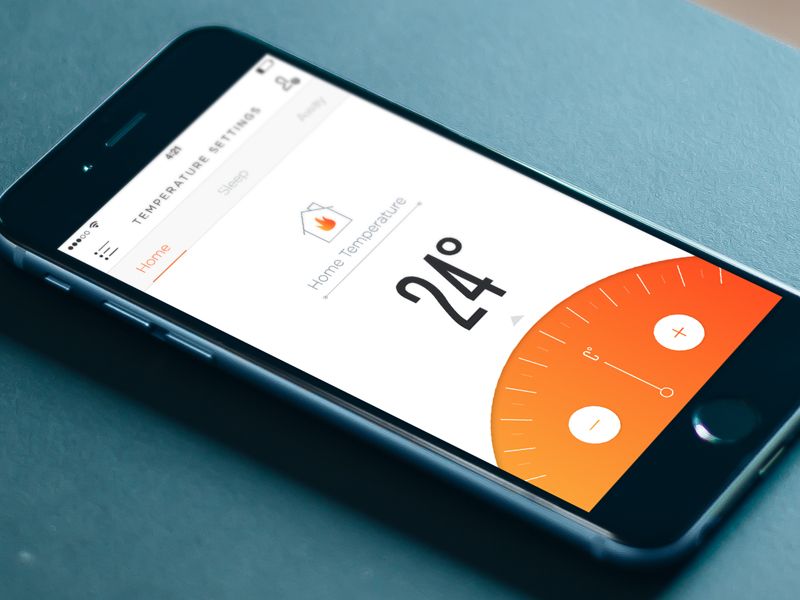 The option to change the temperature of the screen is now available, with the help of just a slide. There are two options; vivid and natural.
The user can easily adjust the white balance of the S10e.
Selfies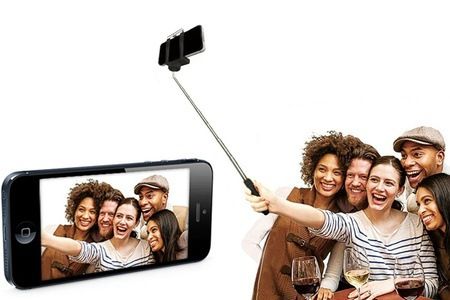 This model has one 10MP front-facing lens, and when someone is taking a selfie, they can zoom out.
Usually, zooming out when it comes to taking selfies, is not allowed on phones. In S10e, even if the camera doesn't zoom out too much, it still provides a breathing room for the user.
The feature is best for those, who want to capture their surroundings a little as well. For example, if someone wants to show a glimpse of the new sofa, they bought, they can take a selfie and include the sofa as well.
Performance of the phone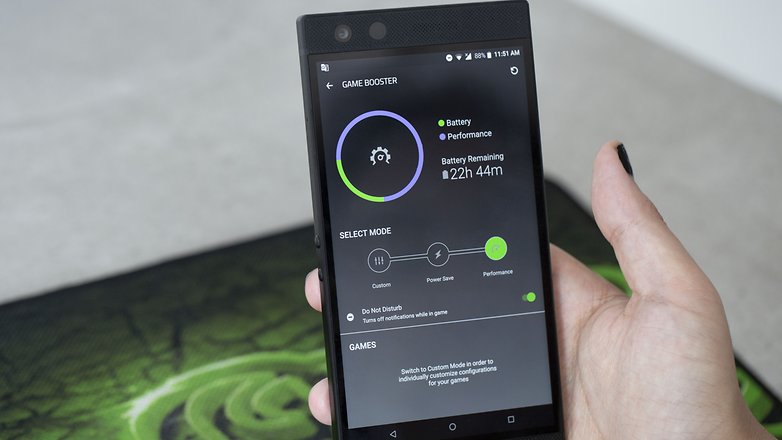 The S10e gets a leading chip called Snapdragon 855. The phone doesn't crash when heavy games are played on it. For example, if someone is playing Fortnite or Asphalt, then they can easily play these games.
People should only play such heavy games if they have a charger nearby because these games do drain the battery.
Waterproof
Even though many don't test the feature, fearing that the phone wouldn't work again, S10e is waterproof.
At times, when people are out in the rain, or someone suddenly throws them in the swimming pool, it doesn't give them much of a chance to take their cell phones out.
However, if they have S10e, then they don't have to worry much, because it is waterproof. This phone won't disappoint its users, by not delivering, what it has advertised.
These features define the S10e and give users many reasons to buy it.
Users Many Reasons to Buy it.
The performance of the smartphone is really good, the display is elegant and small, and the camera functions quite well.
The battery can be charged quickly, as compared to other Samsung phones. It comes with Gorilla Glass 5 and contains dual sim mode.
The phone can be charged without a wire and is waterproof. If the user doesn't want to input passwords for this phone, then they can easily lock it with a fingerprint sensor.
There are many updates on this phone, because when someone is buying a new phone, then they would want it to have new features. Users look for technology advancement and ease of use, whenever they are buying a phone.
The reason why people prefer Samsung to Apple is that it becomes easier to share information with other people, using Samsung.
Moreover, Samsung isn't very expensive, and there is always at least one handset in one series, which people can afford.
The smartphone is designed in a way that makes it easier for people to use. The user interface is user-friendly and doesn't take much time for the users to understand how to use a handset.
Verdict on the phone
It is a flagship phone, which has multiple useful features. Users would surely appreciate its fast charging technology and power-sharing technology.
The body of the phone is dustproof, and the company has made sure that the screen is well protected. When it comes to performance, the configuration of the processor and the graphics of the smartphone are really good.
The battery lasts for a long time, and for those who have a small budget, but need many features.
When Buying a Phone
The first thing that users keep in mind when they buy a phone, is their budget. They don't want to buy a very expensive phone, and they would have to forego other things, to get the phone.
Users would be more interested in a phone that has many features. It doesn't have to be the latest model. It has to have enough useful features for the user.
For example, in S10e, the user can limit his type of using apps.\
The feature is hardly found on any phone. This is a useful feature because even if the user decides that they are not going to use social media for more than an hour, they lose a sense of time.
Moreover, when buying a phone, users look for different colors. S10e offers them a variety of colors, from which they can choose.
S10e is a small phone, which would be a plus point for many users. Users have to decide which model they want, what budget, they have, and which features are more interesting.
After buying a phone, most people don't use the full features of the phone. They stick to the ones that they need the most. For example, they will download social media apps on their phone, and use it for browsing purposes.
It is important to learn more about one's phone, to know the shortcuts and the convenient factors.
If a company has added multiple features to a phone, then there are surely some, which can make life easier for a user.
For example, if a person doesn't want to receive notifications at night, then muting the phone is not the only option. If they buy S10e, then they have the option to decide the hours, during which they don't want to receive any notifications.
Is the Galaxy S10E a good phone?
With the regular S10 already available for a similar amount, but with the help of a better camera and fingerprint in the display, the S10e becomes less flexible. But the Galaxy S10E is a good phone, which would be even better if bought on a contract. If you hate curved screens but want a top-end Samsung then this is the phone for you.
What is the difference between Samsung Galaxy s10 and s10e?
The main difference between the four models is size. The Galaxy S10E has a 5.8-inch, Full HD display, the same size screen as the iPhone 11 Pro.
The Galaxy S10 Plus has a 6.4-inch screen, while the S10 has a 6.1-inch display.
Is the s20e worth buying in 2020?
Best Answer: The Galaxy S10 is a good buy in 2020 for those who want a flagship Samsung phone but can't afford the high prices of the S20 series.
The S10 series has received a reduction in official prices to make the S10 and S10e more attractive.
Is s10 or s10e better?
If you want all the benefits of the S10 range without breaking the bank, the Galaxy S10 is your best option.
Despite its low price tag, it still has the same sleek design and fast processing as its older siblings, and even a very powerful battery and camera.
Is the s10e worth buying?
It is more accurate than a screen reader. Price competition is the biggest threat to the Galaxy S10E.
The point to note here is that the Galaxy S10E is a small but powerful powerhouse that has a price tag. If you don't need a 6.4-inch screen and telephoto lens, this is the Galaxy S10 to take.
Is s10e better than s9?
Samsung Galaxy S10e
The Galaxy S10e is a suitable successor to the Galaxy S9. It has not only improved dramatically.
You expect better specs, a new Ultra-Wide camera, a better front camera, and stronger long-term performance. This is a better phone, as a result of which it only costs more.