Every system that you use, needs a cleanup to optimize performance. CleanMyMac is one such tool, which can optimize Mac by cleaning it perfectly.
It can even monitor the system's performance, remove any malware, and is a real lifesaver.
CleanMyMac
Digital Space
When you run CleanMyMac on your system, then it will clear all the junk files on macOS.
If there are files that you no longer need like cache or broken downloads, then CleanMyMac will clear them right away.
Similarly, useless logs and localization can also be cleared using this tool.
There could be a lot of clutter on macOS that you don't know about, including iTunes, mail, photos, and other hidden files.
When you use this tool to use Mac, then you will get access to more storage space than before.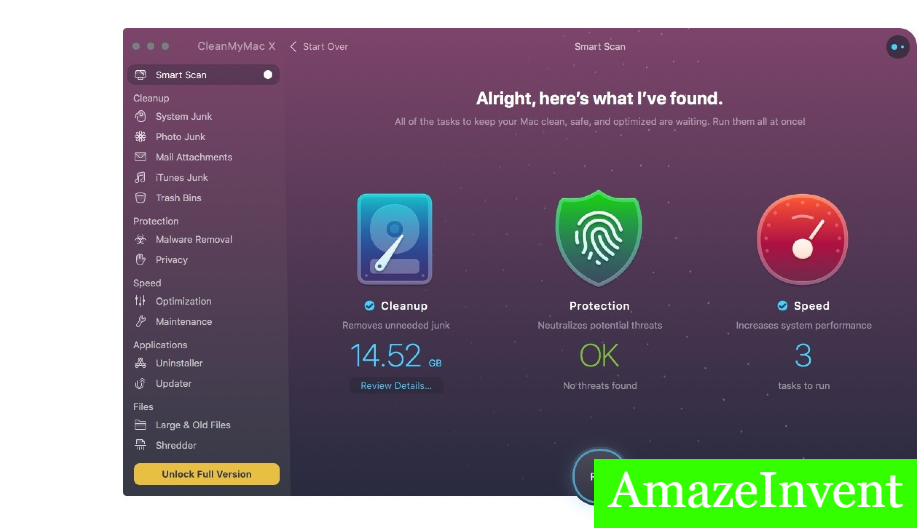 Moreover, macOS will become more responsive.
Using CleanMyMac
It is very easy to use CleanMyMac. When you start using this tool, then the first thing you need to do is a smart scan.
One-Button Smart Scan
Smart Scan of the whole macOS will take just one button.
This smart scan will search for any malware on your computer, and will even give you tips to clean the system.
You can learn how to better optimize the performance of macOS, the tool will clean any vulnerabilities that there are in the system.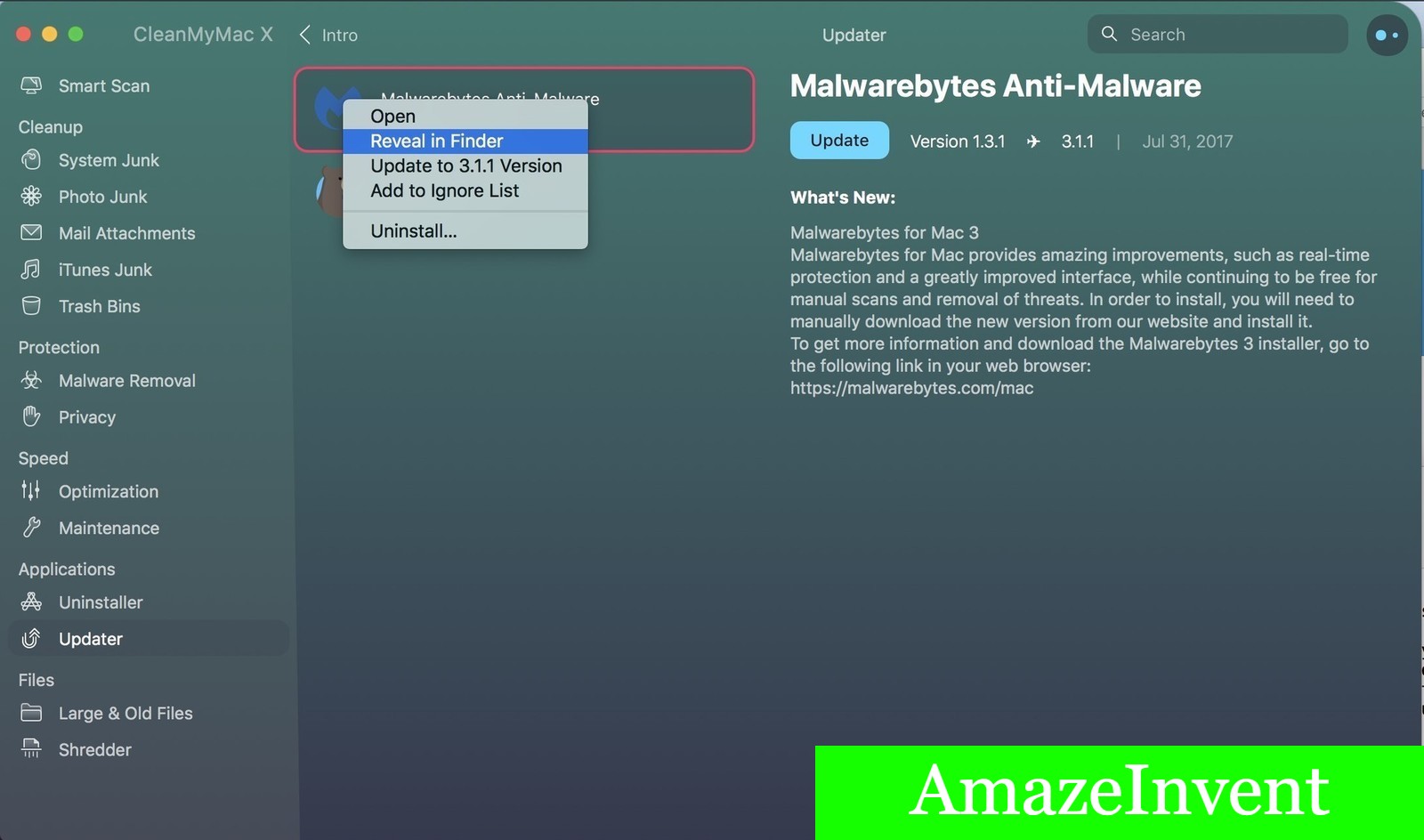 Fast Mac Cleanup
You will be able to clean macOS in less than no time. This version of CleanMyMac is 17 times faster than its previous versions.
CleanMyMac not only analyzes every folder on your system but deletes it securely.
It will ask your permission before deleting things and doesn't even take that much time.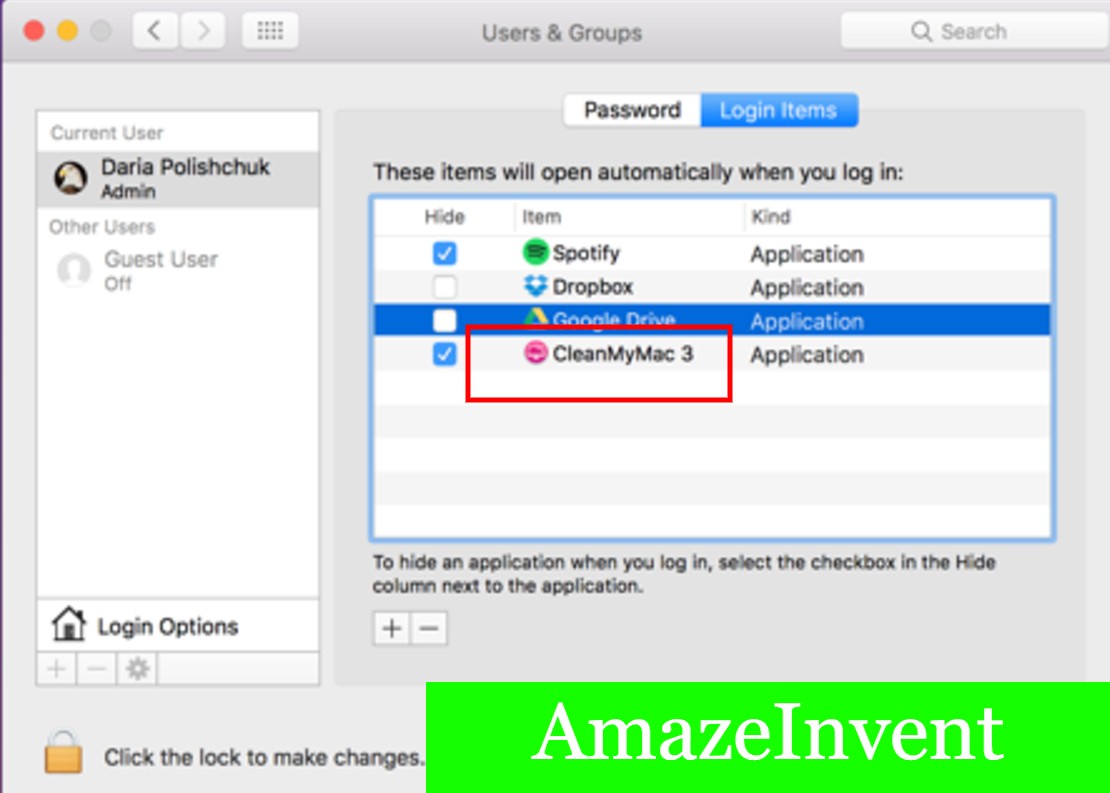 Junk System
If your Mac has been acting up lately, then know the junk inside the system needs cleaning. This system junk won't be on the surface, but deep inside different folders. For example, it could consist of broken downloads that are a result of poor internet connection.
System junk also means DMG installers that are outdated, and extra localizations that are dead weight now.
This tool simply wipes these things away, so that the speed of your system improves and becomes laser light.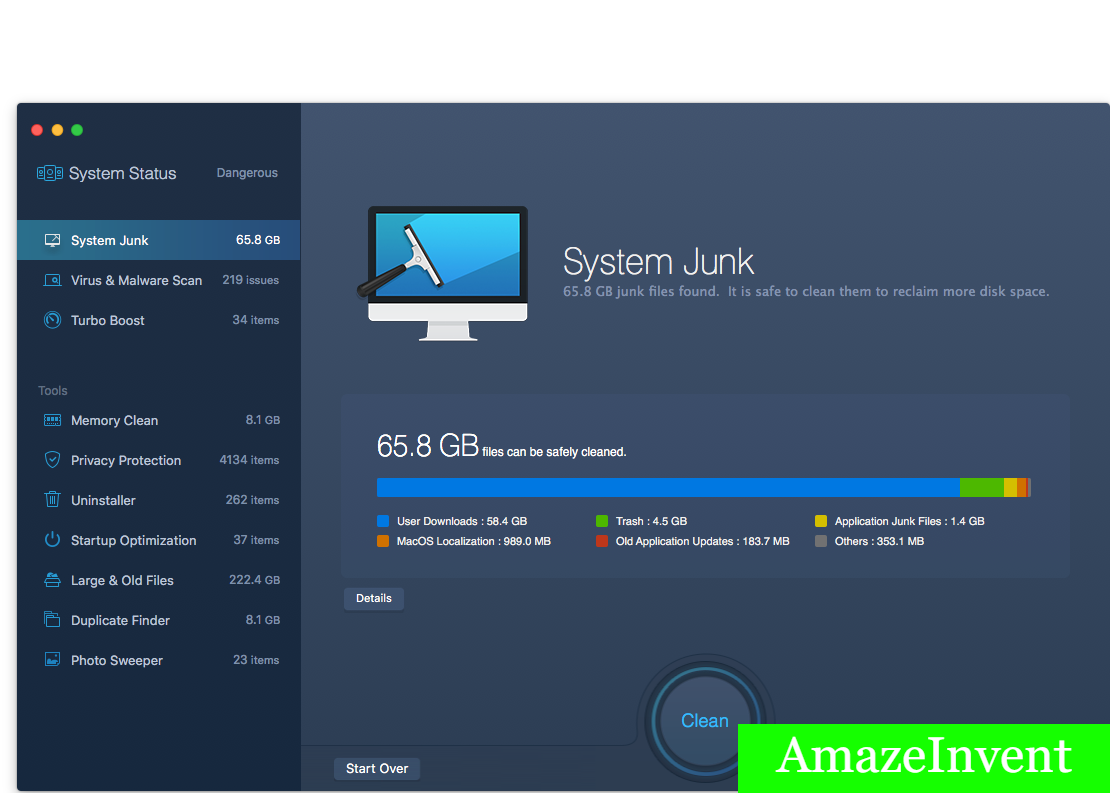 If there are system errors that you see appearing on macOS frequently, then CleanMyMac can easily solve this problem.
Hidden Files
In case you don't know, but there are large hidden files on your PC. These files could be downloads that you forgot or old videos, which are present in the drive.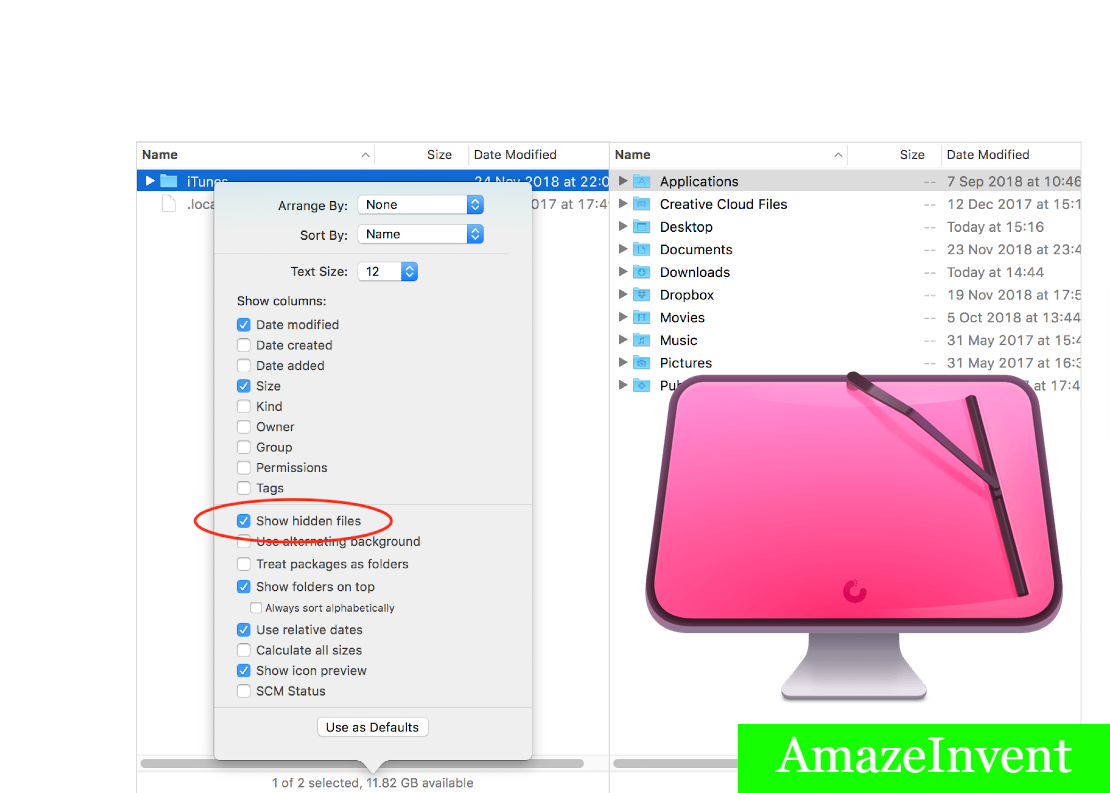 However, with the help of this tool, you would be able to review these files and decide if you still want them in the system or it is better to delete them. CleanMyMac's skills are so good, that no other cleaner can optimize the Mac system as it does.
Trash Bin
If you are tired of cleaning your trash bins, then you can pass away this task to CleanMyMac.
If there is more than one trash bin on your PC, then you can clear them all with just one click.
You can clear photos and even mail trash.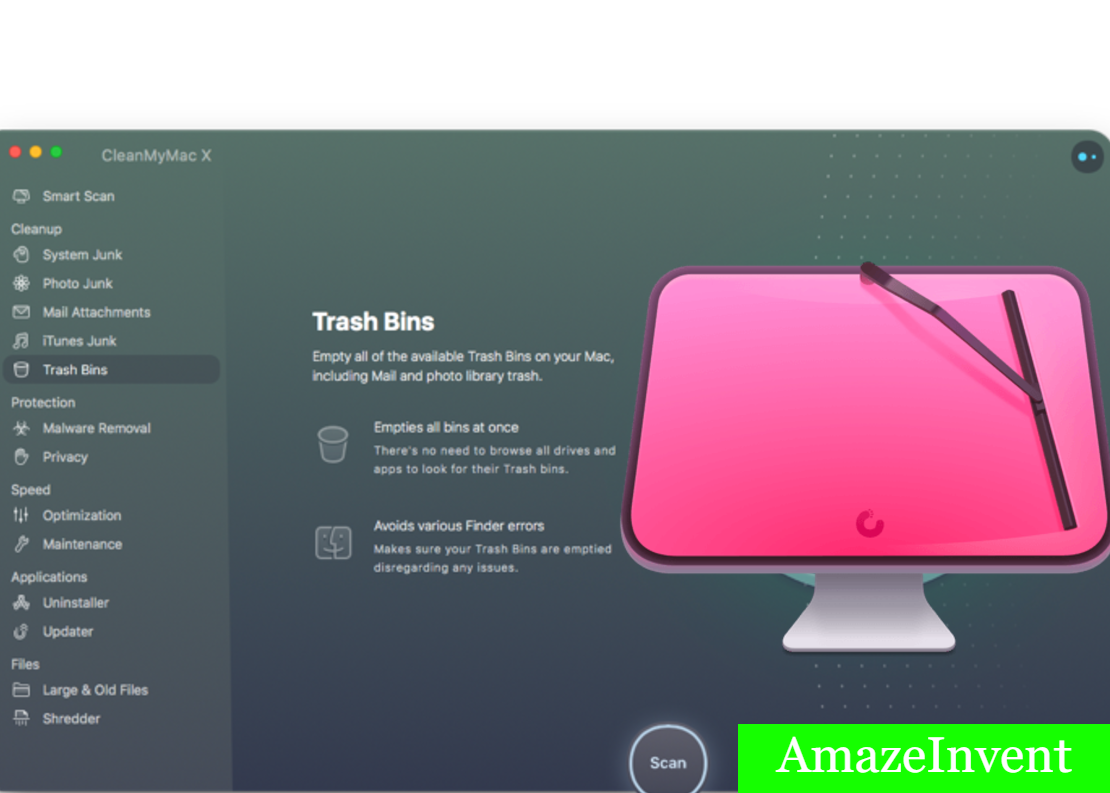 Shredding Sensitive Data
If there is some sensitive data on your PC that you want to get rid of, then using CleanMyMac is the best idea.
It can shred that sensitive data like no other tool can.
If you don't use the tool and simply drag the item to the trash, then it can still be recovered. However, this tool can help shred all the files, and make sure that they are no longer recoverable.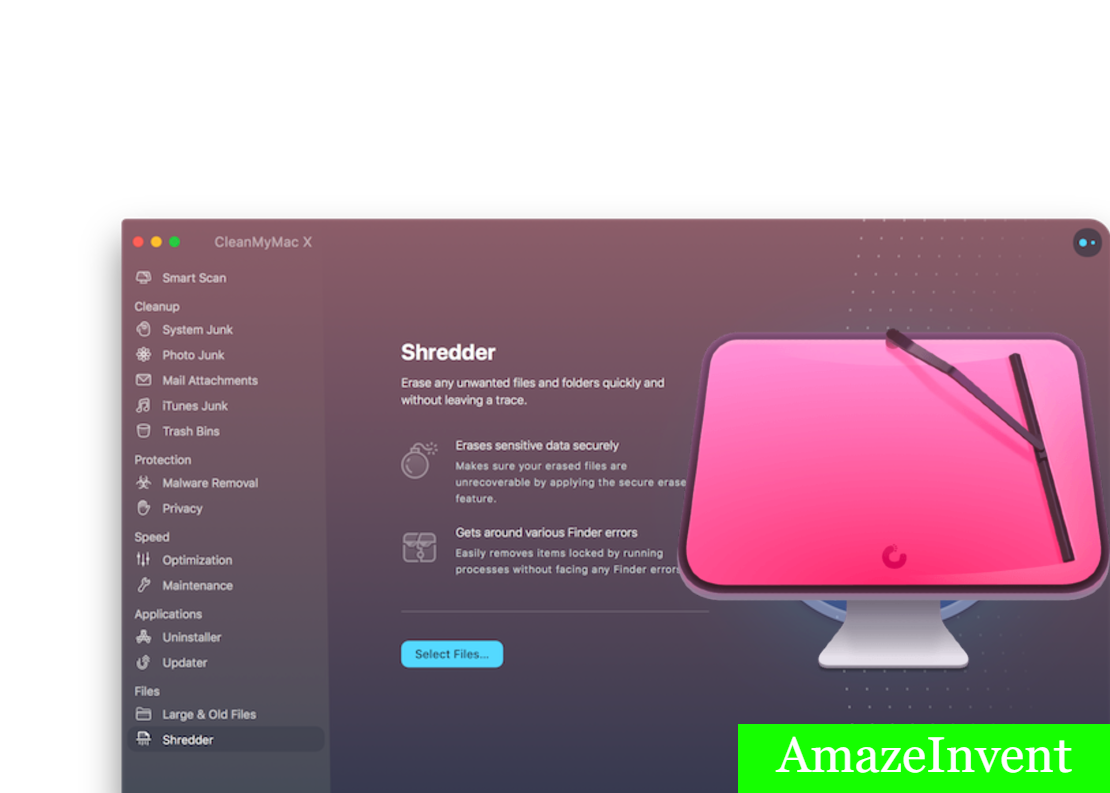 CleanMyMac can also clear iTunes and Photo junk. It has the ability to resize the photos in the library, and remove the supporting data from them. This means that they occupy less space.
The best part of this tool is that it is very easy to use. The user interface of the tool is user-friendly, and even if you are not tech-savvy, you won't face any problem using it.
Conclusion
This tool is available in many languages like English, Espanol, Francais, Italiano, Polski, Dutch, and Japanese.
This way, more users can benefit from it and make sure that their macOS remains clean and the performance is optimized. Download CleanMyMac today, and run it on your OS to see the difference that it brings.
Read more: 4 Ways To Fix SIM Not Provisioned Mm#2