When you use your phone at night, do you experience eye strain? Most people go through their Snapchat during night time, but the blue light can give them headaches.
Some apps and devices now offer users the feature of dark mode.
How To Use Snapchat Dark Mode?
Dark Mode
The dark mode is also called night mode, where the theme of the device is turned into a darker landscape.
This type of feature is sometimes termed as bedtime mode as well, and it makes it very easy for people to use their smartphones. It doesn't cause a strain on your eyes or makes it difficult for you to sleep.
There have been talks about how Snapchat is going to introduce this feature but hasn't yet. The reason why users are expecting Snapchat to introduce this feature is that it is a popular app and it is a user requirement.
Many popular apps like Twitter have already made this movie, and if Snapchat does too, then it would make things easier at night for the users. They would be able to use the app more, without causing any strain on their eyes. They no longer have to keep the lights on to use the app and can simply rest while enjoying the other features of Snapchat.
Substratum Theme Engine
While dark mode doesn't work on Snapchat yet, there is an app that users can download to enable this feature. This app is called Substratum Theme Engine, and it is available on Google Play Store.
This app is compatible with Android Oreo, but if a person has an older version of Android, then they can simply root their device.
Follow the steps below to enable dark mode on Snapchat:
Install the Substratum Theme Engine. Here
Tap on Settings, then Security, and then choose the option of 'Lock Screen and Security'
Tap on Enable, and then choose the Unknown Sources option (In some phone, this option is also called Developer options)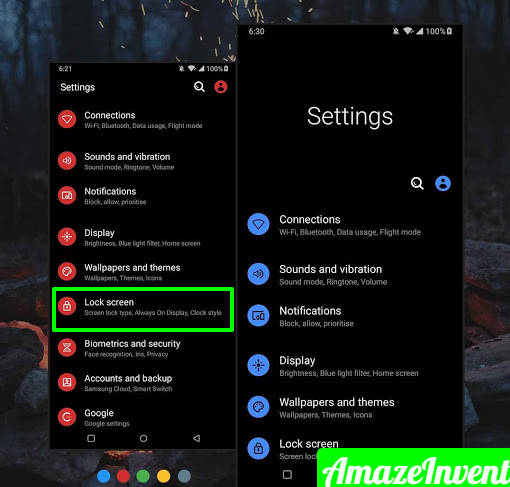 Launch the app
Explore the themes available on the app, and then look for Dark Mode
When you find it, then select the device, and select the Snapchat app
Tap on the Build and Enable the option
That's it!
Even though this app didn't work initially, but the bugs of the app are now fixed. You can even choose the two shades of black available on the app, for Snapchat.
iOS
If you are using iOS, then you need to download a different app on your phone.
Go to Apple Store, and look for an app called 'Nightmare'.
This app can tweak a user interface, and even bypass the restrictions that Snapchat has set for users. However, you need to jailbreak the iPhone for this to happen.
Usually, users with an iPhone don't jailbreak their phone, as it voids the warranty that they have with the seller, and can also ban them from Snapchat.
Snapchat Should Introduce Dark Mode
Every popular app like Twitter has introduced dark mode in their app. This is because apps want users to use them as much as possible, and if introducing dark mode would mean, the user will feel comfortable using an app at night time as well. When the dark mode is on, then the screen doesn't strain the eyes so much.
It can be very annoying when someone gets a message on their Snapchat while they are sleeping, and when they pick up the phone, the light hits their eyes.
This annoyance can be eliminated by introducing the night mode. Also, if a person shares the room with another, then the night mode won't be an annoyance for the non-users as well.
Snapchat is a popular app because it has introduced a unique way of sharing videos and pictures. However, if it doesn't introduce night mode in their app, then they are wasting a really good opportunity.
They would be able to get more users this way, and their existing users would be able to spend more time on the app. Snapchat app gets updated now and then, and it would be best if, in one of these updates, they introduce the night mode. So, snapchat dark mode android no root is also easy to apply.
Night mode can make the user experience a lot better. Users would be able to enjoy the many features that Snapchat offers them.