WhatsApp has really changed the way people communicated or shared information. WhatsApp payments is one of the tops and the new features.
The reason why WhatsApp is so popular among people of all ages is mainly because of its end-to-end encryption.
WhatsApp keeps the data of a person safe from third parties, and they can easily create a backup of their chats, in case they need that in the future.
With the help of WhatsApp, people can send text messages to each other, voice messages, video messages, they can video call, voice calls, send files, images, videos, and share music. When people make WhatsApp groups, then they can add other people to those groups, and share different things.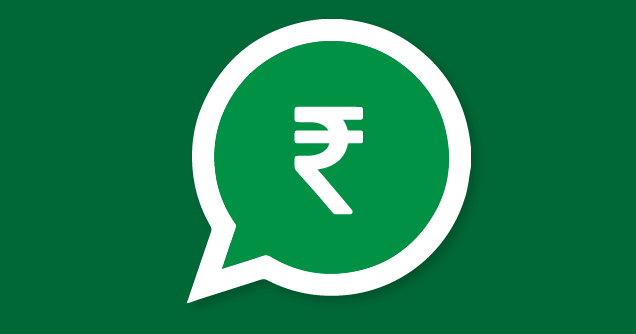 For example, they can start an online class, and have a video call with more than two participants. It is also a good way to have an online class because the glitches that other video conferencing software or apps experience are rarely seen in WhatsApp.
There are so many exciting features of WhatsApp, but the one that we are going to discuss in detail in the article is WhatsApp Payments.
WhatsApp Pay
WhatsApp Pay is an in-app feature, which the users can use to make transactions with the help of the app.
The payments are UPI based, and this service allows the user to send and receive money. This feature was specially developed by the National Payments Corporation of India, for the citizens of India.
This feature was first introduced in India, in February 2018. The initial launch was a trial run to test whether the payments could be safely made or not. This feature was launched by NPCI, and they were in a partnership with ICICI Bank.
On February 7, 2020, NPCI approved this feature for WhatsApp, and in the first phase, this feature was available to about 10 million WhatsApp users.
Enabling WhatsApp Payments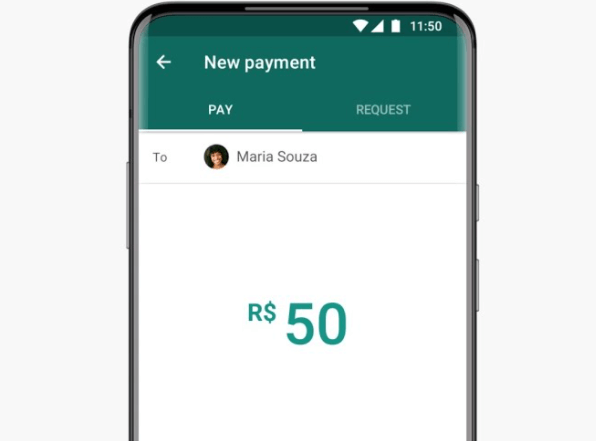 To receive and send WhatsApp Payments, the user has to follow some very simple steps:
Launch WhatsApp on your phone, by tapping on the icon
You will see three dots on the corner; when you tap on it, select the option of "Payments"
Tap on the "Add Payment Method" option, and then choose the BHIM UPI option
When the prompt says "Sends and receive money securely with UPI", click on Accept and Continue
The user will get to see a list of supported banks in India; click on the one where you have an account (Note. The user's WhatsApp number should be linked with the bank account)
After choosing the bank, the user will see a prompt telling them that "Setup Complete"
Tap on Done
WhatsApp will send a verification message using your WhatsApp number when you tap on 'Verify via SMS' before it completes the process
Brazil WhatsApp Pay
Brazil is also one of the countries where WhatsApp Pay works. The users can easily make transactions using WhatsApp they can send and receive money the same way they chat with other people. Whether the user is sending money home, or they are splitting the cost of a pizza, WhatsApp doesn't charge any fee.
The three simple steps that users have to take is 1) add a card,) verify and 3) transfer. WhatsApp pay supports debit and debit-enable card, to send and receive money. This method of payment is very secure, as the user can easily protect them from unauthorized activity.
They use their Facebook Pay PIN or biometric verification, whenever they want to send money. The card information is well encrypted in line with the PCI requirements, and there are multiple layers of security providing the user with proper assurance.
Local Business
WhatsApp Pay can be a huge benefit for local businesses, as they would be able to receive payments through WhatsApp, where they can conduct their business as well.
This gives the business and the customer to have everything in one place. The money that is transferred between WhatsApp and a business is secure because of trusted payment partners. This feature is enabled by Facebook Pay, and in Brazil, it is processed by Cielo.
Pros and Cons
Like every other thing, WhatsApp Pay has both advantages and disadvantages.
Pros
WhatsApp payment is a new thing, and it will take some time for people to learn more about it, and to assess whether it is safe or not. The only two features available on this app right now is sending and receiving money.
The first benefit of using WhatsApp Pay is that everyone has WhatsApp on their phone; be it a small shop or a big shop. Thus, the reach of the app is massive, which makes it easier for people to send and receive money.
Read more: How to Switch Accounts on Google?
The second benefit is that it is very easy to use. Once the user has linked the WhatsApp phone number with their bank account, they don't have to worry about anything else. They can easily send money using this app.
Cons
The disadvantage of using WhatsApp Pay is that people can fall victim to engineered messages.
For example, someone could ask money from you, promising blessings in return. Even though you block their number, they will keep spamming your inbox from different numbers.
This is a new app, which is why its drawbacks are still not known. Also, WhatsApp Pay is not available in every country, but it does have a promising future.
People can ignore spam messages easily, but the app needs to add more features to it if they want to expand their customers.
FAQs
How can a user activate WhatsApp Payment on the app?
To activate WhatsApp Pay on the app, the user has to follow seven simple steps:
Open the WhatsApp messenger
Go to Setting and select the Payments option
Tap on Add Payment Method, and then choose the bank where you have an account
Select the bank of your choice
Enter the verification code that you receive from the bank in the app so that the app can confirm the bank account. The verification will take place through SMS
When the verification process is completed, the user can add multiple accounts with whom they want to send and receive money on the WhatsApp Pay
Send and receive money by selecting the bank account that you added earlier to the Settings
Will I be able to send money using WhatsApp Pay?
The user will be able to send money to other people if they have the WhatsApp Payment option in their app.
The user has to tap on the person's name in WhatsApp, whom they want to send money.
Tap on the attachments sign, and then tap again on 'payment'.
If the receiver has WhatsApp Payment as well, then the sign to exchange money will appear on the screen.
The user can put the amount of money that they want to exchange, and then click on Next.
The process of sending and receiving money is very simple and straightforward.
Is WhatsApp Payment available in India?
WhatsApp chooses Brazil to be the first country that would get the feature. However, it is now available in India as well, and if it is successful in these two countries, then it will be launched elsewhere as well.