It is true that people have one account for personal emails, while the other for works related emails so, it is important to know how to switch accounts on Google.
Moreover, most of us made an account when Gmail first came, but we are too embarrassed to share that email address with our work colleagues or new friends. However, we do want to keep on checking that one email address for any important emails.
Thus, for those who use two or more than two accounts on Gmail, they would want to switch between accounts now and then.
Gmail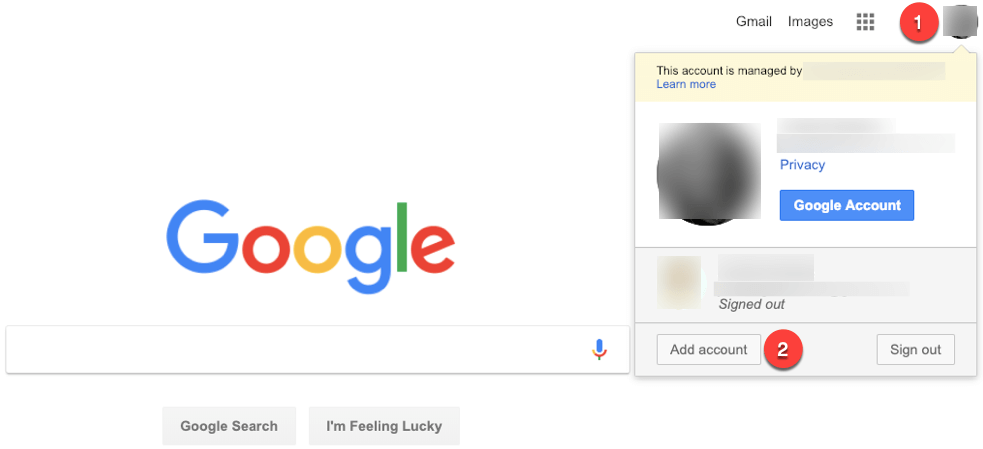 If you are using Chrome or any other browse, then you first need to open the Gmail website and sign in using the credentials from your first account.
When you are done signing in, Chrome will save that information, and let you view the inbox of that Gmail.
Now, Gmail gives you the choice to add another account, which you can do so by clicking on the circle at the top right-hand corner.
This circle would show the initial of your username from the first address that you are using.
When you add another account, Gmail will log you out of your current account.
This way, the next time you want to switch accounts, you only have to type in your password.
The user can add multiple accounts on Gmail, by logging into them through the "add another account" option.
Chromebook
If you are using Chromebook, then switching profiles and accounts can be really simple.
Click on the Quick Settings Panel on Chromebook, which you will see at the bottom right corner of the screen.
Then, you need to click on the username you are currently signed into.
An option will appear "Sign in another user"; click on it.
Now, if you have logged in to the second profile before.
It will show you an icon of it, or you can simply set up another profile by following the instructions on the screen.
Read more: How to Erase the Registry in QuickBooks?
Password
The common thing among switching accounts in both Google, and Chromebooks is that it asks for your password.
This is a precautionary measure taken by both systems so that if someone unauthorized wants to access your other profile, he won't be able to.
Removing Account
In case you want to remove one account from Google, follow the steps below:
Go to the device, and then click on the browser
Go to my account
In the top right corner, select the profile picture or initials of the account you want to remove
Select sign out or the option of 'sign out of all accounts'
Click on the option to remove an account
Next to the account, you want to remove, there will be an 'x' sign; click on it
These steps can be repeated for all browsers, and the user would be able to successfully log out of Google
Reasons to Choose Google
The ease of using both Google and Gmail is the reason for its popularity. Whenever someone makes an account on Google, they get storage space in the shape of Google Drive and Google Photos.
This means that a person can easily free up space on their smartphone or computer, by uploading files, images, and videos on Google.
The reason why one should sign in on Google before they do anything is because, Google keeps track of the activities of a person. This may sound unethical, but it completely changes the browsing experience. Whenever you are about to search for something, you won't have to type in more than two words or letters, because Google is aware of your search habits.
Switching accounts on Google is not a hassle, but the user would have to type in their password each time unless they want the website to remember it. If they do make that choice, then they can switch between accounts in seconds.
Read more: How to Fix MTP USB Device Failed?
With the help of a Google account, a person can become more expert in handling their search-related activities. They won't have to input their credentials of Google account each time they want to switch, saving time.
Those who receive emails regularly, and want to get more storage for their files, should make an account on Google, as this would be more convenient for them. This way may help better than my guide: here