Last Updated on August 16, 2020 by admin
People have become so advanced, and the smartphone has become one of the essential devices of our modern society.
A smartphone in your pocket is more than enough to control all the daily activities, from you home to your big enterprise. People usually use thousands of mobile applications to live their life more comfortably.
Some of these apps inexpensive can turn your pocket smartphone into a powerful data-tracking and collecting barcode scanners which might change your life by assisting for many asset tracking, inventory management, etc. here are the examples of some barcode mobile apps.
10 Best Barcode Scanner Apps for Android And iPhone
Scout Mobile Management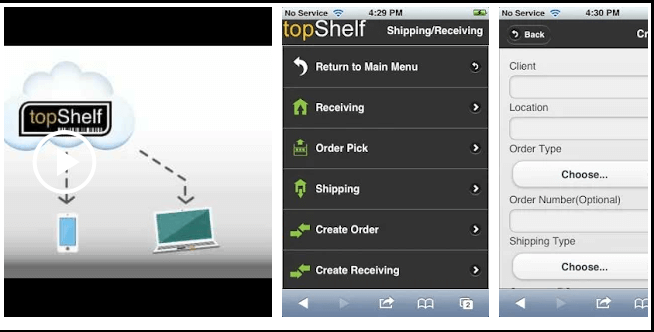 Scout Mobile Management is best suited for warehouse and inventory management applications. This App is corporate with topShelf and based on the App cloud. It is a suitable scanner for any business from a small retail business to a big international warehouse.
This app offers almost all the basic and advanced functions necessary for the inventory management, including order picking, shipping or receiving, cycle counting, kit building or BOM, proof-of-delivery and wave picking, but it depends on the version of topShelf.
You can do all the tasks of your business inventory and supply chain management which is available on the web portal of your phone so that you can easily access to your inventory.
Compatible: iOS and Android.
Cost: Free of cost, but requires a top-shelf subscription.
Application:  Perfect fit for 1D, 2D smartphones, and tablets for Warehouse Inventory Management
Scan to Spreadsheet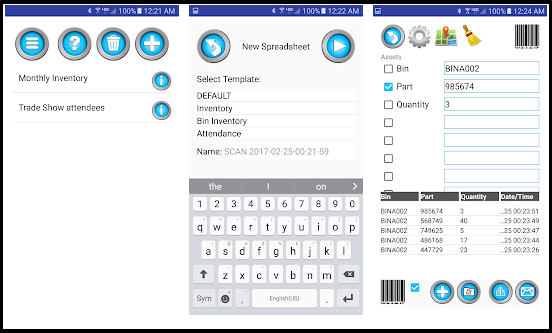 Scan to Spreadsheet is one of the best options for basic spreadsheet-based data collection. This app stores data in the form of a simple spreadsheet. This app offers a built-in barcode scanning option, so you can input your data, either through manually key or barcodes.
The spreadsheet features 2 user-defined fields, item ID, and a timestamp. You can use it by emailing or downloading this spreadsheet without the SD Card. It can use for attendance tracking, physical inventory, cycle counting, and general data collection.
Compatibility: iOS and Android
Cost: $2.99.
Application:  Perfect fit for 1D, 2D smartphones, and tablets for spreadsheet-based data collection.
Inventory Droid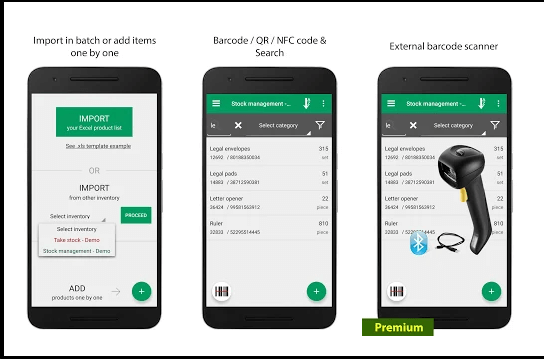 Inventory Droid is a simple management App for asset management and general inventory. It offers a wide range of custom and pre-defined inventory features, such as model, buys date, location, value, serial#, etc.
You can also add Image of the items and all type receipts in the inventory. It offers barcode scanning of UPCs of every item, and support for online UPC databases form Amazon and Google.
The standard version supports only one device and the data exports as a CSV file. While the Pro version that offers a shared cloud-based database.
Compatibility: Android.
Cost: $4.99.
Application:  Perfect fit for 1D, 2D smartphones, and tablets for inventory and asset tracking.
Stock Control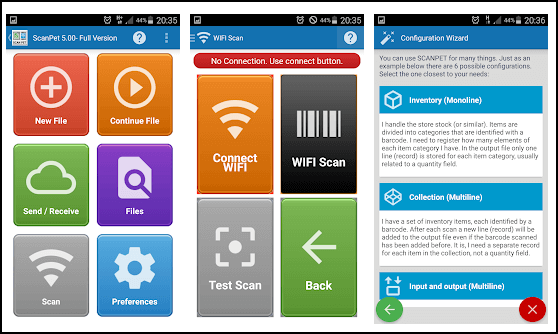 Stock Control is an inventory tracking and asset management app. This app offers you multiple tracking options of the items, such as by their category, location, and attributes.
It is very customizable, supports loan function, and location barcodes searching option for perfect asset management. This one also offers an easily export and import data inventory data option of CSV files that supports PC and Mac devices.
Compatibility: Only for iOS
Cost: $9.99
Application:  Perfect fit for 1D, 2D smartphones, and tablets for inventory management.
Read more: how to take a screenshot on surface pro 3 keyboard
Barcode Express Pro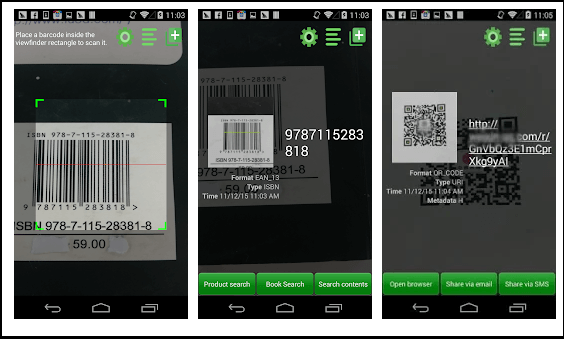 Barcode Express Pro is an easy to use inventory tracking app for Android devices. You can track items in different ways, such as by category, location, ID tag, value, etc. you can also add the product images.
It has a customizable and comprehensive search function. You can export your inventory as a CSV file to the Google Docs or can send SMS or Email. This one also supports the import images and product data from Amazon
Download: Android.
Cost: $1.99.
Application:  Perfect fit for 1D, 2D smartphones, and tablets for Inventory tracking.
Entry Manager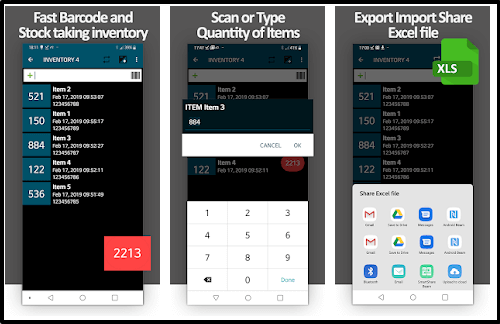 Entry Manager is the best application to check-in events tickets. It works to scan and track the tickets at any event to make sure the validity of recipients.
This app also allows tag VIP patrons or specific guests. It supports an online cloud-based portal for the entry manager so that you can upload all the valid tickets and patrons.
Compatibility: iOS and Android
Increase your efficiency and scanning speed with a dedicated scanner for:
Cost: Free for everyone, but the ticket payment service required subscription by Eventbrite.
Application:  Perfect fit for 1D, 2D smartphones, and tablets for event ticket tracking and check-in.
JumpTrack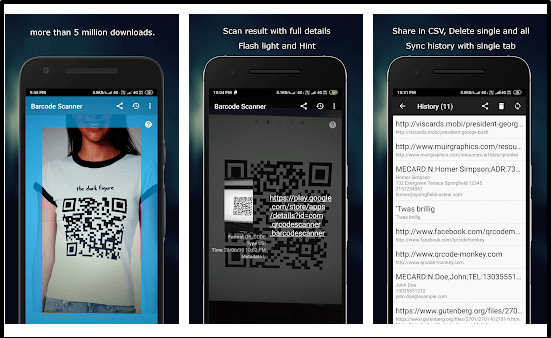 JumpTrack is a great proof-of-delivery application. This app offers an easy way of delivery to capture scan products, signatures, and start returns from the field.
You can get you paid faster by sending proof-of-delivery information to the payable departments of your customers' accounts, as this proof-of-delivery information upload in real-time.
By using the JumpTrack app, you can also watch the delivered packages by tracking out the driver's performance. You can also track out who received the package and when.
Compatibility:  iOS and Android.
Cost: It is free, but requires a JumpTrack license for a subscription.
Application:  Perfect fit for 1D, 2D smartphones, and tablets for remote proof-of-delivery tracking events.
Read more: download google meet for pc windows 10
vWorkApp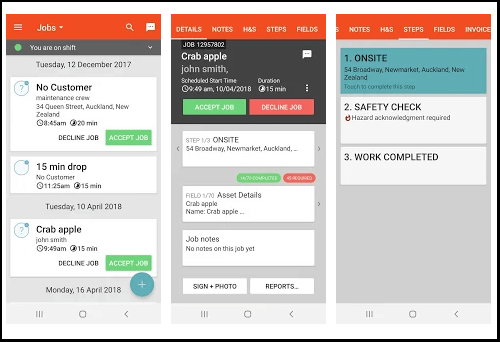 vWorkApp is a comprehensive application of field scheduling and dispatching for delivery workers. In this app, all the information saved in real-time, as this is a cloud-based application.
With the help of GPS service and web interface, you can easily track out your workers and send them a work task.
Field workers can scan the photo, barcode, and signature to make sure that the delivery has completed. This one also allows accessing directions and maps for every location.
Compatibility: iOS and Android.
Cost: Free to use, but requires vWorkApp account.
Application:  Perfect fit for 1D, 2D smartphones, and tablets for job management
event and scheduling field deliveries with remote proof-of-delivery.
EZ Office Inventory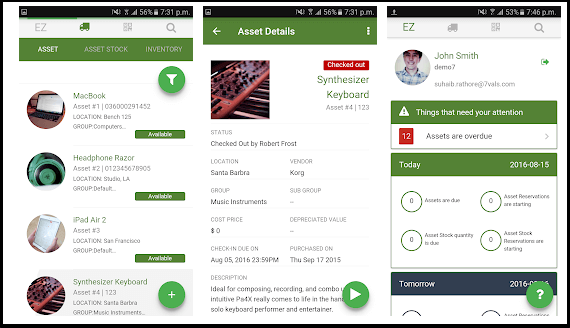 EZ Office Inventory is a cloud-based application for asset management. It allows a quickly tracking of every asset in any size of business using your pocket device.
All the data store in real-time through an extensive reporting on a web portal, so all the users can access the documentation and drivers at any time along with the peer feedback.
Additionally, it offers all the basic asset attributes, inventory check-in/out, and location data.
Compatibility: iOS and Android.
Cost: Standard version is free, the full version needs a subscription.
Application:  Perfect fit for 1D, 2D smartphones, and tablets for enterprise asset management.
Read more: Alternative of IDM for android
Time Station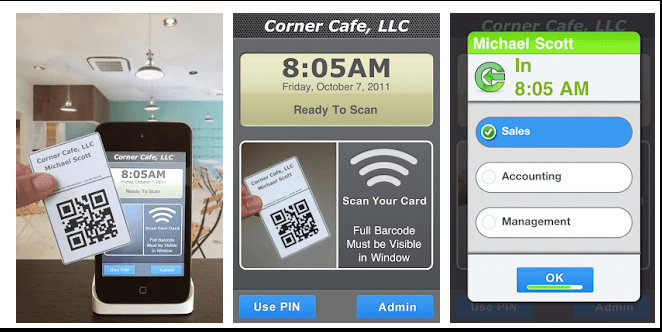 Time Station is a time and attendance tracking application based on barcode scanning. This app supports all the Apple smart-devices, like iPad, iPhone, or iPod Touch.
You can make barcodes for every user by this online service. You can watch all their movements whenever they scan this barcode on the device until the sign-out.
Compatibility: iOS.
Cost: Free to use, but you have to subscribe to more than 10 users.
Application:  Perfect fit for 1D, 2D smartphones, and tablets for track employee attendance