The external hard drive is a device that allows you to easily and quickly store essential data.
It includes documents, media, files, photos, and other files for future use. External hard drives are the best alternative to data backup and offer various data storage capacities and sizes.
Specific facts you need to know about external USB devices are performance, storage capacity, and design. Performance determines the overall operation of your hard drive.
It includes storage capacity and data transfer speed when files are transferred from your computer's internal drive to an external drive.
The data transfer rate is measured in megabits/seconds or gigabit /seconds.
Look for devices that transfer data quickly without loss, provide additional storage capacity, and are easily accessible.
Users are happy with the many options on the markets and the ever-advancing technology of driving cheap external hard drives.
The list offers more than a few names as it is compliant with the more affordable hard drive, which currently dominates the global market.
10 Best Budget External Hard Drive 2023
G-Technology G-Drive Mobile SSD
It has everything you need for a potentially powerful hard drive. As simple as it looks, it has all the protection you need inside.
Being portable, you can carry all your 2TB of content on the go. Not only does it have its class when it comes to protection. It is also one of the quick external hard drives.
The sequential read speed of this hard drive is 562.8MB /s, while the write speed is 515.6MB/s. The random rate is 177.9MB/s for reading and 170. 5 MB/s for writing.
Sequential performance is good, but random version adds all the value to it. It means that the drive can read and write very fast.
Regarding water and dust protection, G-technology G-Drive Mobile SSD's water and dust protection is IP67 compliant.
A dust protection "6" means that the drive is entirely protective from harmful dust contact. The "7" is for water protection and ensures that the drive is safe even when submerging in 1 meter of water for up to 30 minutes.
No doubt, it is one of the most reliable external hard drives.
ADATA SD700 256GB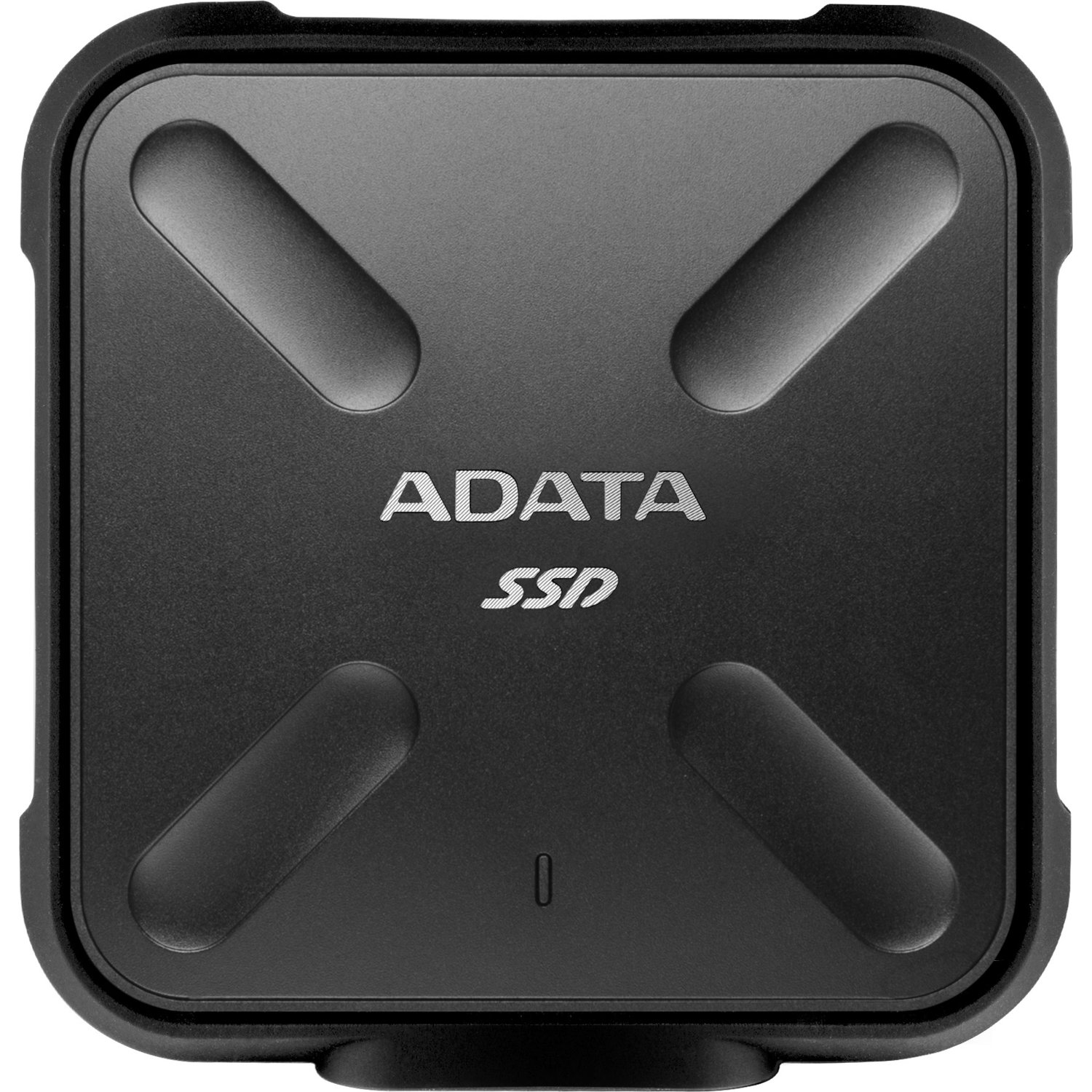 Most drives offer only reliability and durability, but this provides more than just substantial protection.
The rubber bumper gives off a slightly wild feel, especially for the yellow model. But above all is the IP68 rating for water and dust protection.
Not only that, but it also has impact resistance that saves it from all bad drops. Filling the space with 3D NAND technology makes it easy to put it in and out of your pocket.
When it comes to storage capacity, it's 1TB, which may not be ideal when talking about a heavy multimedia assortment. Nevertheless, it all offers impressive speed thanks to its solid-state nature.
Both read and write speeds are 440MB/sec, about four times faster than a regular hard drive. The ADATA SD700 provides a USB 3.1 connection, maximizing overall speed while powering over the same cable.
It comes with a 3-year warranty at the time of purchase. However, the method of building an external hard drive with ADATA does not require a warranty card in the first place.
T5 Portable SSD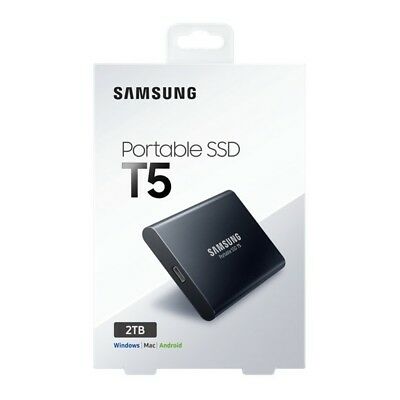 This is also one of the beautiful Samsung portable and reliable external hard drives. Available in 500GB, 250GB, 1TB,2TB and in a variety of colors.
The first two models are light blue, and layer two are jet black. Both have a hard, lightweight all-metal shroud. It measures 74 mm x 57.3mm and weighs a total of 51 grams, making it lighter than a business card.
The T5 needs to provide a 562.4MB/ sec read speed and a 520MB/ sec write speed. Too much dust and water can affect your drive.
Apart from that, thanks to the solid-state internal and external metal casing. It is safe from alk kids of shocks and drops.
When you connect the drive for the first time, you will be prompted to install Samsung management software and set a password later. As long as the drive is not unlocked, all data will be stored in AES-256 and safe.
Just because Samsung manufacturers so many products. Here, you will find all the guarantees you need before you buy an external hard drive.
SanDisk Extreme Portable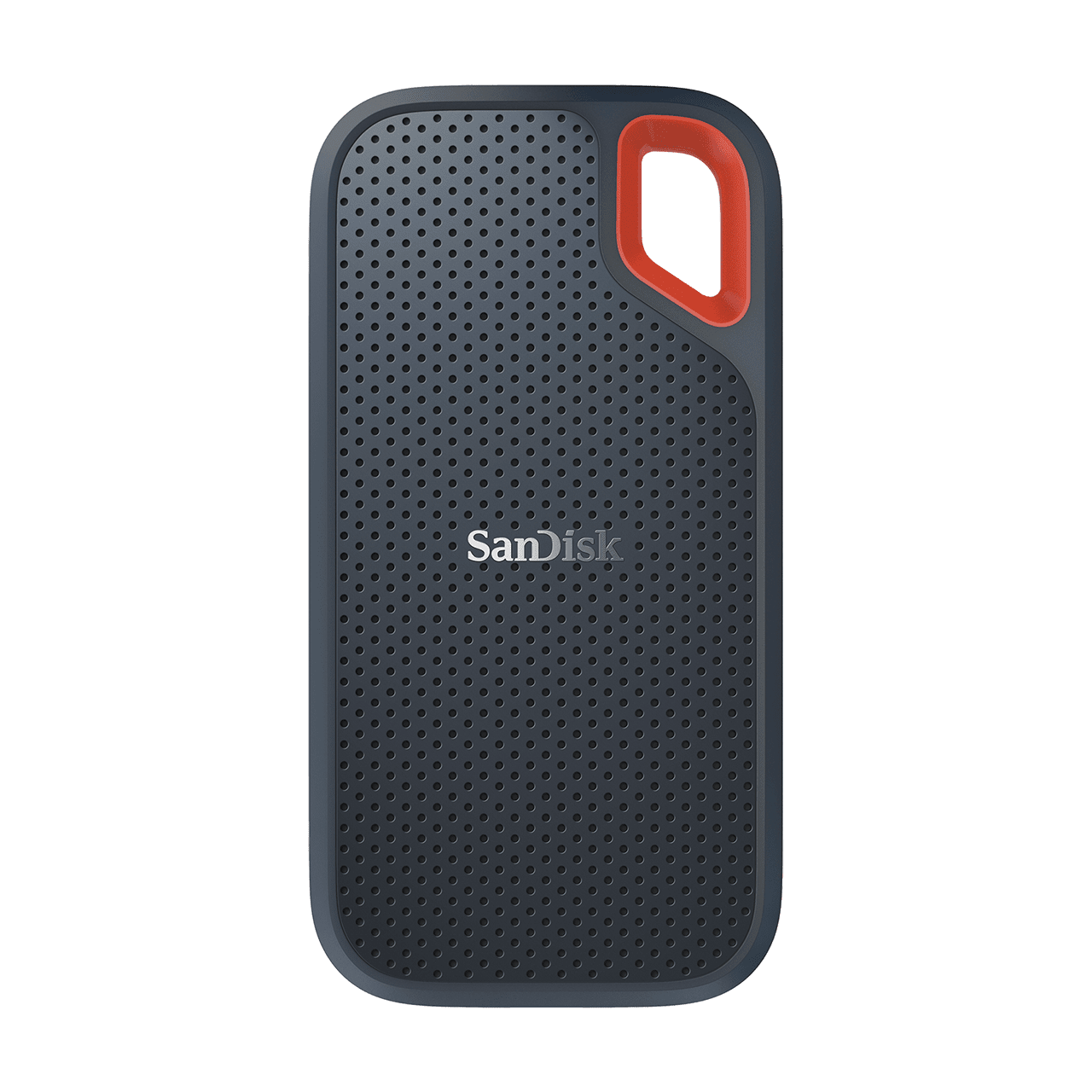 Compact in size, the SanDisk Extreme Portable soft rubber is well made for all situations.
The body of the drive protects it from slipping on the surface. But do not forget that the IP55 protects against dust and water.
It provides what is needed, although it can't withstand the immersion of water. It can still withstand water jets up to half an inch from any direction.
In addition to the soft rubber version, the aluminum version is also available. It's a lot more expensive, but it uses NVMe SSD internally so that you can transfer data via USB 3.1 Generation 2.
It has a sequential read speed of up to 1050MB/s. Password protection is also guaranteed. With Secure Access software to tag, you can use AES-128 to encrypt your data. It's enough to keep all your files safe.
SanDisk Portable's read and write speeds are faster than 500 MB/s. But, the 250GB model is randomly 160 MB/s.
Read this: Seagate 10tb External Hard Drive Reviews
Samsung X5 Portable SSD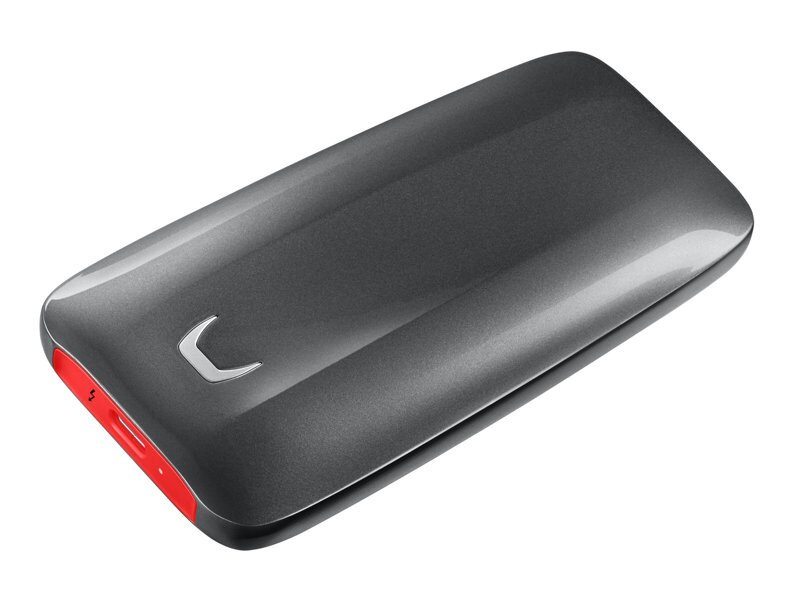 We offer the best and the best, but the price tag for this is compliant as well.
The same AES-256 encryption protects that Samsung protects almost every other product, ensuring file security.
As soon as you set up the drive, you will be prompted to install the Samsung software and set a password. Here you can lock down the drive and customize the update accordingly.
Available in 500GB,1TB,2TB capacities, the latter has models over $800. The internal NVMe SSD can provide 2300MB/s sequential writes and upto 2800MB/s sequential reads.
This is by far the easiest a d most budget-friendly external hard drive.
It uses a Thunderbolt 3 connection to provide four times the bandwidth of USB 3.1.
All this is required for the ultra-fast transfer rates within. Modern Macs have at least one Thunderbolt 3 port, so we'll focus on Apple users here.
Attracting attention from sports cars in terms of design and color, Samsung has outperformed itself. It has a magnesium alloy frame and heatsink to help protect the drive from a 2-meter drop.
LaCie Rugged Mini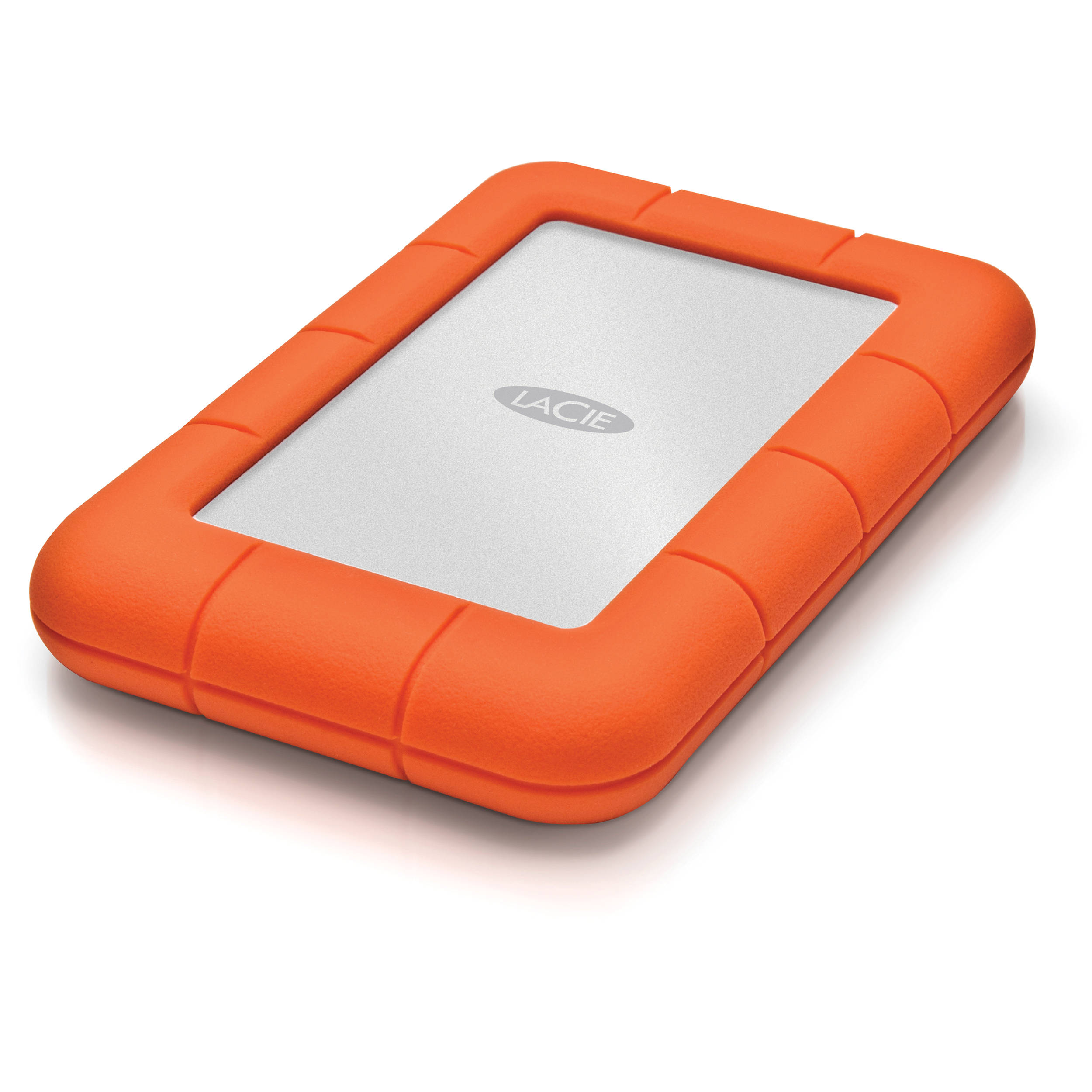 LaCie Rugged series is known for producing high-quality, creator-focused hard drives and features some attractive drives.
It's mostly silver, but it's tagged with an orange shock absorber so you can use your data on the go.
The driver is very expensive, but this drive offers protection at a reasonably low price:
Guaranteed rain resistance and pressure protection up to 4 feet.
There is also a 2-year limited warranty.
These are primarily to protect against manufacturing errors.
But with Rugged Mini, data loss is also protected. So long as it is within the guaranteed time, one attempt to recover data in the lab is allowed.
This isn't as good as it should be when it comes to performance, and it's easy to disconnect. The sequential read speed is 133,9MB/s, and the random write speed is 1.08MB/s.
The random read speed is 27.89MB/s, and the random write speed is 0.88MB/s. It shows that Rugged Mini is definitely better at reading than writing.
Western Digital Black P10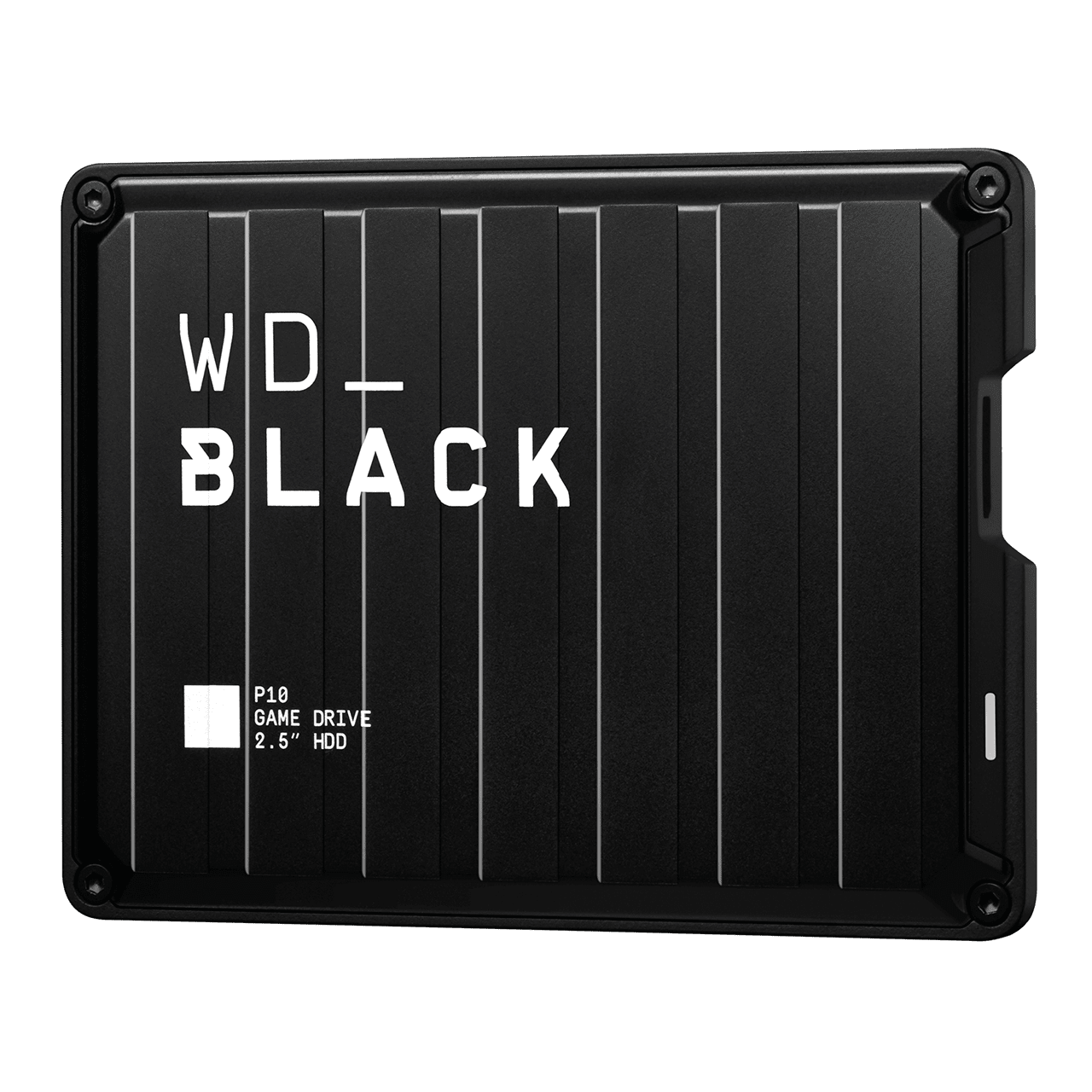 It is one of the most reliable external hard drives when it comes to gaming.
It promises to ensure efficient habits and provides reliable performance with a battlefield-friendly look.
Rugging exterior tags along all industrial screws fit well enough to be carried on the go without thinking.
With study speeds up to 130 MB/s, you won't get close to the capabilities of solid-state drives. But, you won't face any obstacles during the game.
With a standard 2.5 inch enclosure, this can be reduced up to 2TB. However, if you tend to have a big hobby of games, keep in mind that you can expand up to the 5TB.
Read a new post: 3 Best Cloning Software for SSD
WD My Book Duo 4TB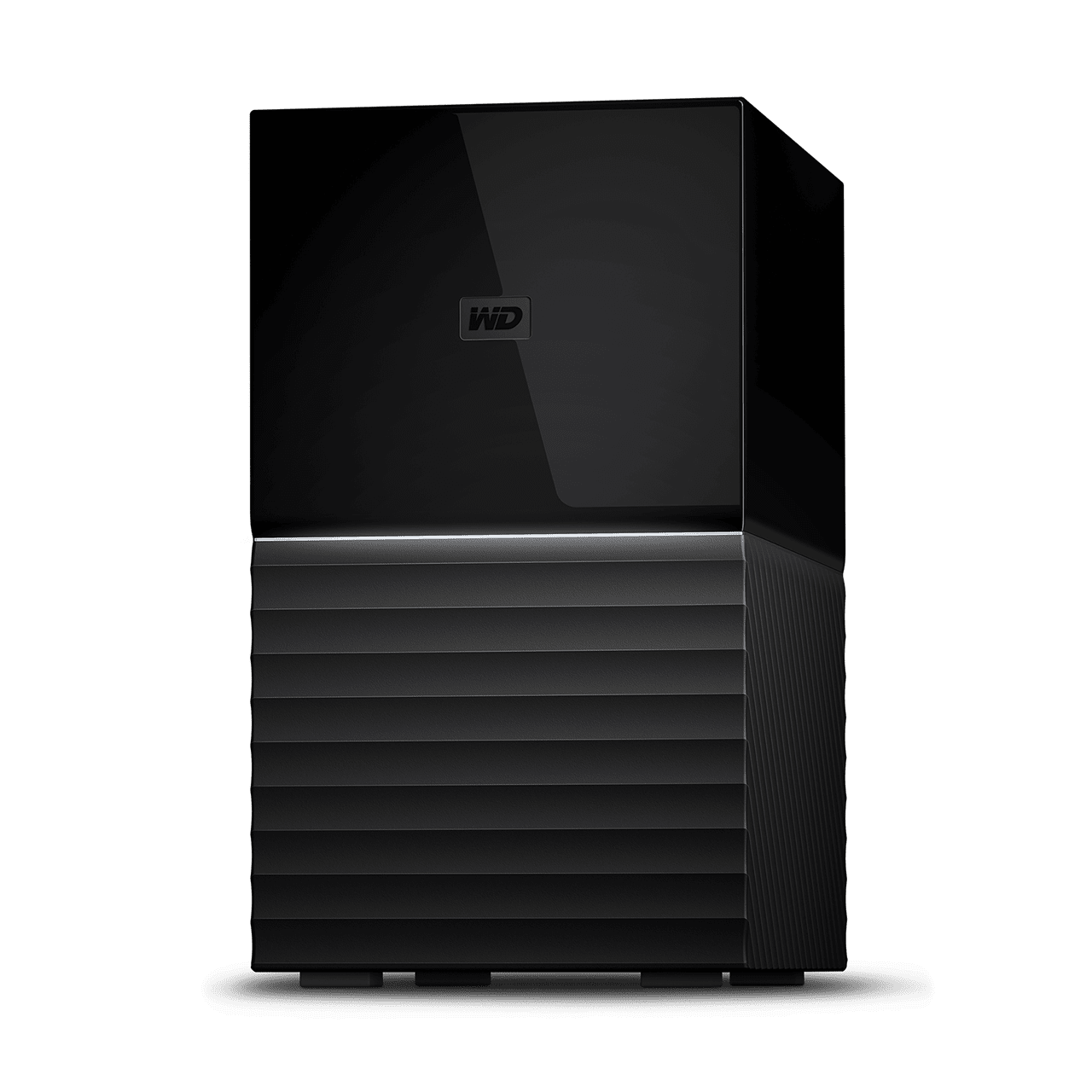 It is best if you need one reliable hard drive with the maximum storage capacity possible. The My Book Duo disk has an ability of up to 36TB1 with a single cable. Free up generous space on all your computers.
Store and back up your photos, video and music collections, and important documents. It is one trusting place Ready to run at maximum speed and capacity in standard mode, Raid-0.
Reconfigure the disk to Raid-1 for data mirroring, or use it as two independent drives with the supplied WD drive utility software. Speed, quality storage that can be relied upon.
RAID-optimized firmware is ideal for 2-disk array systems with automatic drive operations management to ensure read or write cycle data integrity.
The My Book Duo drive acts as a quasi-docking station with a 2x USB 3.0 Type-A hub. Ports for accessories such as additional storage, mouse keyboard, card reader, USB phone sync, and charging.
My Book Duo drives come with 256-bit AES hardware encryption with built-in Western Digital Security software to secure your private content.
Set a customized password to activate hardware encryption and data protection.
Western Digital Elements 10TB Desktop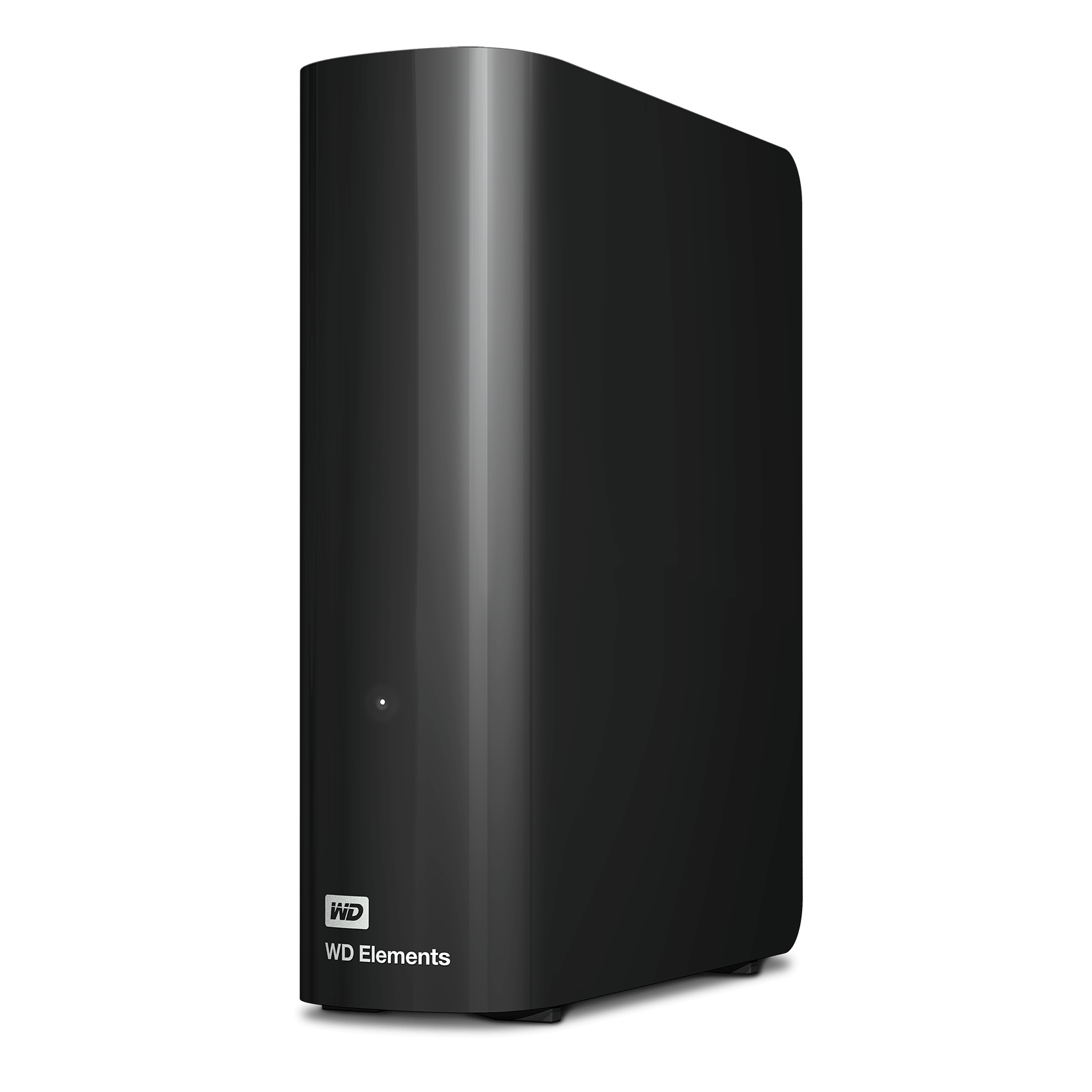 The compact design offers a capacity of up to 18 TB, making Western Digital Elements desktop storage the ideal solution to quickly add all your important photos, videos, music, and fikes.
If your external hard drive is almost full, slow down your computer.
Do not delete the files. Free up space on your internal hard drive by transferring files to your western Digital Elements desktop storage and restarting your computer.
Work directly from the Windows computer box.
Just plug in the USB port to add storage immediately.
With this single disk, you get compatibility with the latest USB 3.0 devices.
You also get backward compatibility with USB 2.0 devices.
We know that your data is essential to you.
We, therefore, build the drive into our demanding requirements for long-term durability, shock tolerance, and reliability.
Then we protect the drive with a durable casing designed for style and protection.
Read ahead: How to Move Things From SSD to HDD in Windows 10?
Armor A60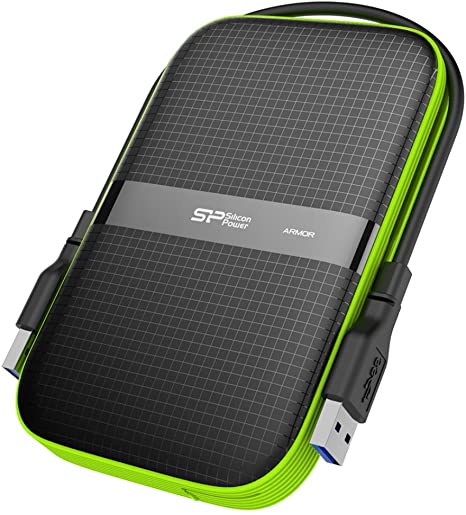 The Armor A60 cable slot's innovative design is precisely design for easy cable carrying and storage. It is allowing the users to wrap and attach the cable around the disc quickly.
It is a portable way to ensure you never misplace the loose, cumbersome cable again. The Armor A60 is certified with 3m military-grade shock resistant and IPX4 water-resistant properties for ultimate durability.
This robustness is due to the tough rubber casing and the advanced internal suspension system. That serves as the perfect buffer and protects against drops, dust, water, crushes, and water damage.
The Armor A60 has a unique surface with a grid texture that looks nice but is actually more than the eye can see. It provides anti-slip protection and also promotes resistance to fingerprints and scratches.
It is a neat pattern that also functions as a functional feature. Featuring a superspeed USB 3.2 Gen 1 interface, the Armor A60 offers fast read and write speeds.
Up to 5 Gbps reduces the time requires to edit or transfer large files, including HD graphics and videos, to get the job done faster. Thus, you can move on to the next project.
Conclusion
There are many things to keep in mind when looking for the most budget-friendly external hard drive. But narrowing down your selection will make your decision easier.
Again, it all depends on your requirements and the willingness to spend to help you reach the one that suits you best. If you want faster performance but don't want to spend a lot of money, SSDs are for you.
In either case, we recommend using a hard drive that supports USB 3.0. When it comes to hard drives, reliability is more important.
All of the above options will help your desk with the harshest conditions over the years. Small businesses can fail to deliver.
Hence, it is a good idea to buy a hard drive from a reputable brand.
There are more or less the most reliable external hard drives. But all you need to do is look around and do all the possible research you need to do later to prevent all sorts of functional issues.
Read more: 10 Best Budget SSD Drives Buyer's Guides