Shop for the perfect laptop for work, gaming, graphic design, and more.
There are a lot of great budget laptops available out there in the market with varying configurations and specifications that are designed for different kinds of workloads.
If you guys are experienced professionals, then you probably know that studios nowadays charge you pretty high for the edits that you can make much easily at your home, but to do that, you will need a good laptop for sure.
However, as I mentioned earlier that there is a great range of exceptional laptops available in the market for you, each of them comes with their special specification according to what they are designed for.
For a laptop to be good enough to support some heavy video editing stuff and features, it must be strong.
And it should be able to make sure about providing a stutter-free performance, and smooth arranging and previewing of the video clips that you will want to edit.
Things to Consider before choosing the best budget laptops for video editing
CPU to be Medium or High-End
Most of the video editing software requires a reliably good CPU that can boost it up to much higher frequencies and more threads and cores are pretty fundamental.
RAM
However, the minimum requirement for daily use is 8 GB of RAM, if you find the one with 16 GB then that is just perfect, but 8 GB is the minimum requirement.
Slot for SD Card
The laptop you are looking for should have an SD card slot, because whenever you are recording, regardless of the device, there are high chances that it's saved on an SD card.
This makes it pretty important.
Display
As it will help you see the accurate colors of the clips that you are editing.
It is recommended that you get a laptop that has a full HD resolution display, but you won't be able to get it on most of the budget laptops from the market.
10 Best Budget Laptops for Video Editing 2023
Dell XPS 15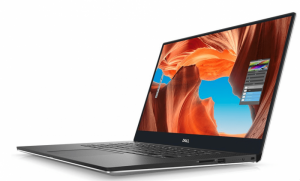 Do you guys think that a thin and light ultrabook and a video editing laptop are two different and very far apart things, right?
Well, this well-known company has proved each and everyone wrong with these freshly updated Coffee Lake XPS laptop in the market. Image source: here
This laptop from Dell weighs about 4 pounds only and it is packed with one of the most powerful 9th Generation Intel Core i7 – 9750H Hexa Core processors along with the latest and the most powerful Nvidia GeForce GTX 1650 graphics video card.
Despite having a look at the other components, only these two make this laptop a truly perfect video editing and rendering device for all the people out there who have to travel more habitually.
To add much more value and greatness to the exceptional capabilities.
I should tell you that this laptop comes with 16 GB of RAM along with 1 TB of SSD storage which allows all the users to edit and then save the videos much faster at the same time as taking a significant load out of your GPU and CPU as well.
This device that I am reviewing is considered a genius as it is combined with the strongest structural specifications of the Dell Company.
It is all compressed into a classy-looking lightweight 15 inches carbon fiber chassis, honestly speaking.
HP Spectre x360 15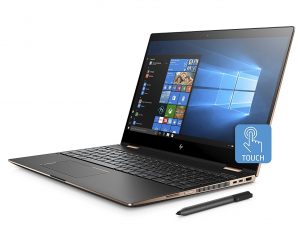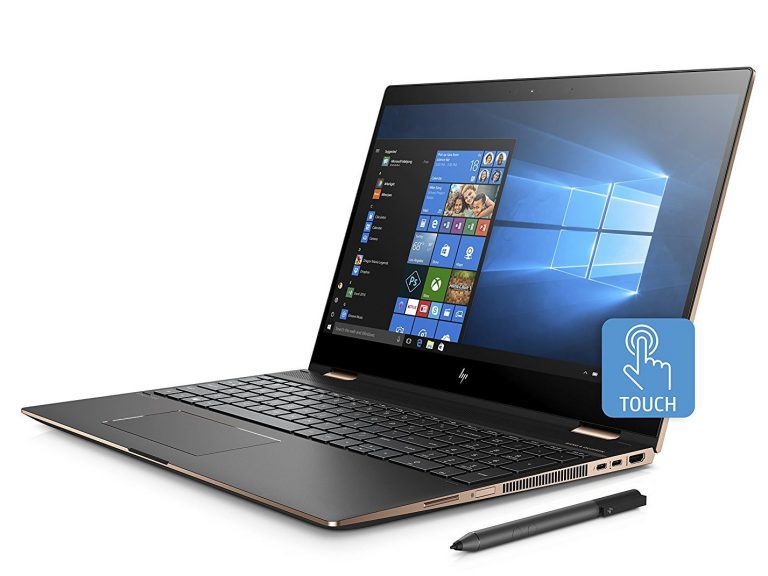 The very best cheap laptops for video editing about it is that it is vibrant in colors and it has a razor-sharp display as well.
It is whole entirely justified to categorize this exceptional laptop.
All the display tests that are done on it have suggested the color in the display is color gamut and brightness is the strongest suites of my friend's hand.
In an aspect of performance, let me tell you that it comes with a high-end Intel i7 with 6 core processor and a huge RAM of 16 GB along with the Nvidia GTX GeForce1650 discrete graphics video card, this means that there is a  lot of spectrum available here, but here for the modern graphics manipulation only.
This device provides the massive 512 GB of solid-state drive storage (SSD) to save all the videos that you are watching and then they have a range quantity of all the controllable ports, such as the lightning-fast USB-C port.
Microsoft Surface Book 2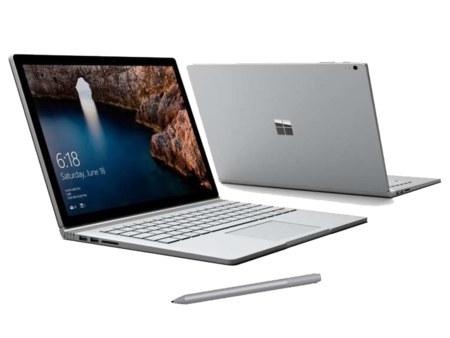 Just like all the other devices, there are a massive number of high-end detachable laptops such as the HP ZBook, this device.
It is considered as the top choice for detachable video editing laptops right now at this very moment.
This laptop is available in two distinctive sizes with 13 to 15 inches of pixel scratch touch screen display.
According to my recommendation and all, it is the 15 inches variant just because it comes with a much more powerful CPU and the GPU as well.
This laptop is powered by the latest 8th Generation Intel Core i7 quad-core processor, and it can be easily configured with around 16 GB of RAM and 1 TB of SSD.
The chief and important reason to consider the 15 inches variant over the 13 inches model of it is the graphics processing unit (GPU).
The 15 inches variant for the Microsoft Surface Book 2 comes pre-installed with the Nvidia GeForce GTX 1060 graphics video card along with 6 GB of DDR5 RAM.
Hence proved that it is the 15 inched Surface Book 2 that have won the competition here.
Acer Predator Helios 300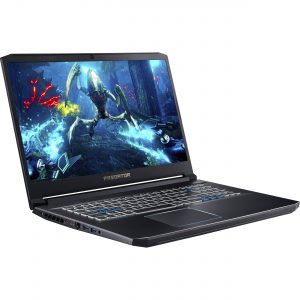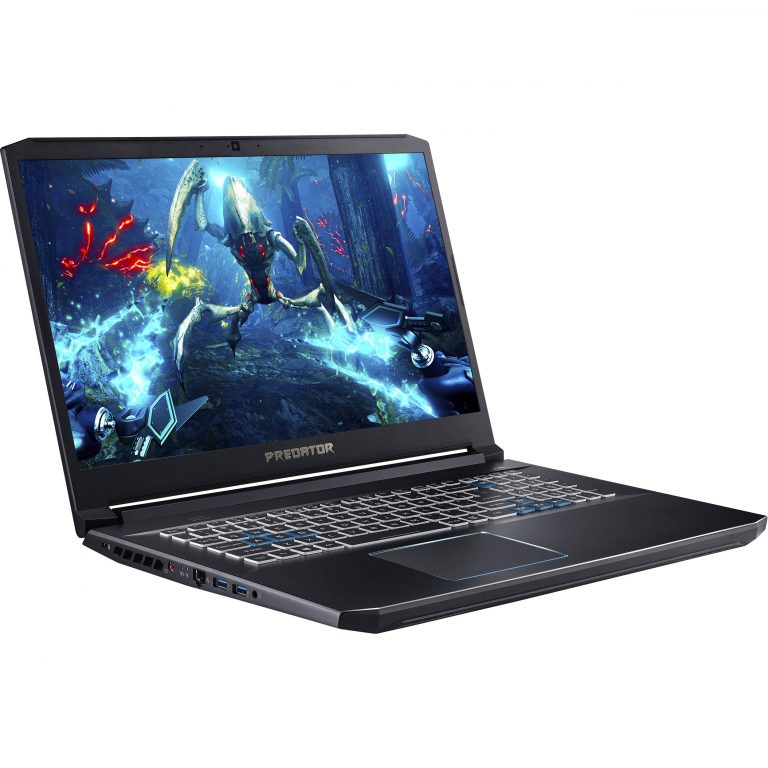 Are you guys running pretty tight on a budget? Don't you worry about that now, as the Predator Helios 300 that is just recently released by Acer is probably considered as it is good as well as for some serious gaming experience too?
It comes with the best in this list 15.6 inches long widescreen full HD quality along with a 144Hz refresh rate display that is not only the most accurate in colors.
This is a gaming laptop as you, your friends, and everyone reading this article of mine will recognize and easily identify it as a gaming laptop because of its design.
But if you talk about the performance, she says that this is what makes it much suitable for the video editing work or any kind of another demanding task of yours that you are having a hard time doing.
This laptop is powered by the Intel Core i7 Hexa Core coffee lake processor, which is also accompanied by 16 GB of RAM and the wonderful Nvidia GeForce GTX 1660 TI 6 GB graphics video card.
ASUS ROG Strix GL704GM 17.3 Inches Laptop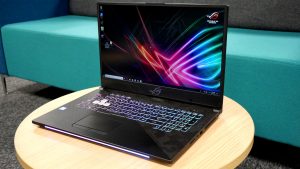 This is one of the most recently launched laptops, and it comes in a variety of models based and designed accordingly to the size as well as hardware specifications of the laptop that you are looking for.
Though, people are still in love with its predecessor, which was called the ROG Strix Scar II laptop, only because that it offers all of you some pretty exceptional features and things at amazingly affordable rates.
This device that I am reviewing right now comes with an exceptionally powerful Intel 8th Generation Core i7 six-core processor, and what more is it.
That it is tested and now it is perfect for you to do all your demanding tasks with the ease and convenience that I have got them into.
This laptop is just the perfect device that anybody can want, and for all the people who like to get their work done on a much bigger display as well. It has a 17.3 inches full HD IPS 144Hz display with a reaction time of almost ultra-fast 3ms.
However, it is a fact that the high refresh rate will not help, but what it does is incredible
It smoothes out all the functions of your laptop and provides high-performance as well as a great overall experience.
HP Omen 15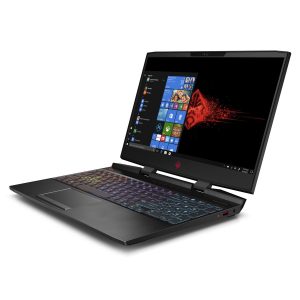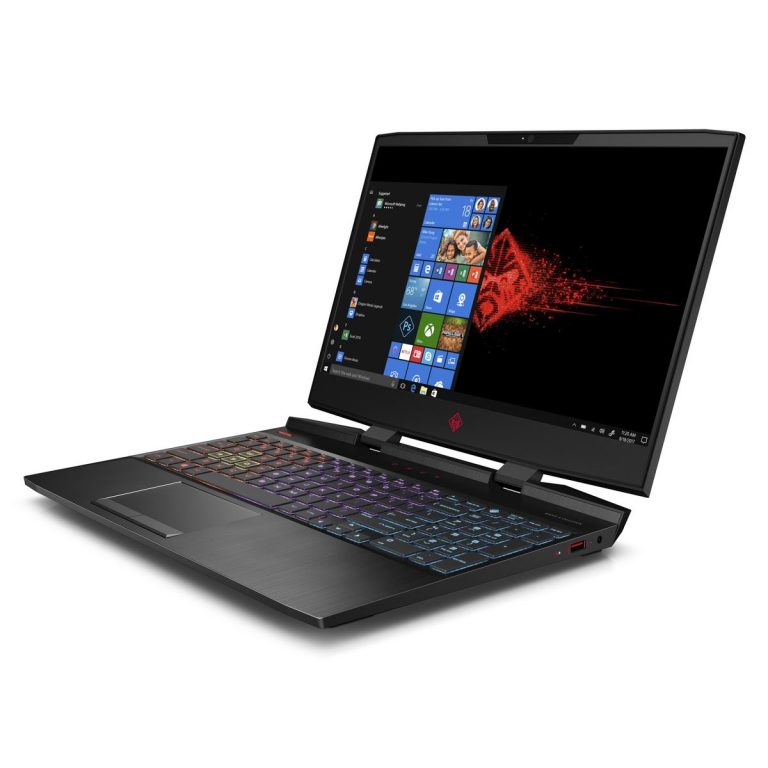 All the students in the film majors or just any person who is likely to start a YouTube channel or any kind of business.
It comes at a highly reasonable price, as it offers everyone the most recent and the latest 9th Generation Intel Core-i5 processor along with the standard 8 GB of RAM.
Regarding the specification of this laptop, it might not seem pretty impressive and amazing to you as compared to the other laptops that I have mentioned in this same article of mine.
It is exceptionally perfect to be played around with and explore the video manipulation skills for you. With all these specs, the graphics on this laptop that I am reviewing right now are pretty well managed overall.
It is powered by none other but the Nvidia GeForce GTX 1650 dedicated graphics video card that is considered as the best affordable laptop for video editing in the same budget gaming laptop segment here are.
For storage purpose, this device offers 256 GB of solid-state drive (SSD) and you will have an extra empty slot inside of it for another drive to function in this PC.
Dell G5590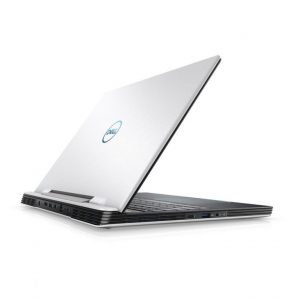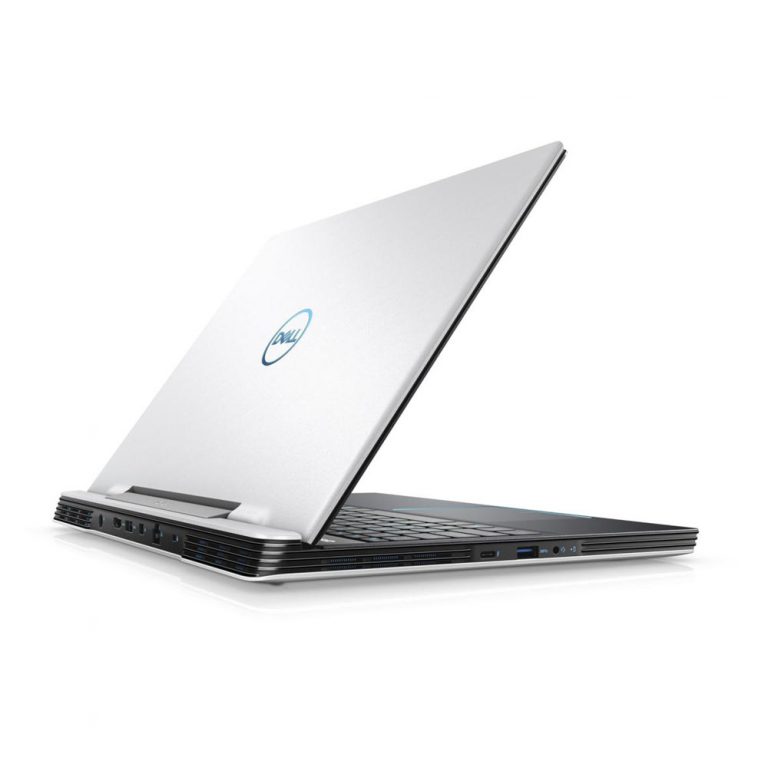 Dell is a very well-known brand as far as laptops are concerned, Dell's new G5 series of laptops are known to provide you with powerful hardware specifications inside a well-built chassis.
These are available in different specs and different price range as per their specs and features.
I would recommend a top-of-line alternate which comes with the latest 9th Gen six-core Intel i7 processor and a video card of Nvidia GeForce RTX 2070 GPU.
But if you don't have much money to offer and you are on a budget then you can buy a mid-tier variant which is also a very capable option.
It comes with a powerful 9th Gen Intel Core i7-9750H Hexa-core processor and with Nvidia GeForce GTX 1650 GPU with 8 GB of DDR4 RAM (which can be upgraded to 32 GB).
And a huge 1 TB hard drive as well as 256 GB of Solid State drive to contain all of your raw footage and all the edited videos.
As for the performance, this is a pretty great laptop and it can easily handle 1080p and even 4K tasks.
This comes with  15.6 inches of full HD IPS display which is accurate in color and has great viewing angles but it does not get enough bright to use easily in a very lighted area or on a bright sunny day.
As for the ports, it offers all of the required ports which include Thunderbolt USB Type-C which can support a single 5K display or dual 4K display output.
In conclusion, the Dell G5 series offers a solid set of features mixed with Dell's robustness and reliability. Thus, it is the perfect choice for users who are looking for a video editing laptop.
ASUS ZenBook Pro Duo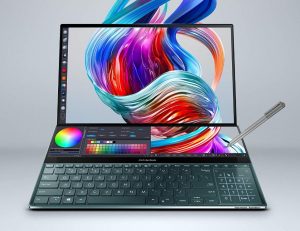 ASUS is one of the most renowned and well-known brands among the gaming laptops category, and this ASUS ZenBook Pro Duo is one of their thinnest and sleekest laptops that you can buy right now.
This laptop is designed with content creators in mind and it possesses dual screens, the main screen is a 15.6 inch 4K OLED touchscreen display.
And the other one is just above the keyboard, which is a 14-inch touchscreen panel with 4K resolution.
The extra screen is always beneficial while editing videos, and it also comes with a compelling set of hardware included inside, which makes this laptop one of the best laptops on this list for the professional work of video editing.
It is powered with a 9th Gen Intel Core i7-9750H Hexa-core processor, this laptop runs on Windows 10 OS and it hosts an exclusive RAM of 16 GB to render the video files flawlessly.
With having Nvidia's latest GeForce RTX 2060 6 GB GDDR6 graphics card, it comes with a bunch of other special features as well.
It also has an ASUS active pen stylus and a detachable palm rest which you can carry and you can have a complete workstation type feel while editing videos.
It is also a very thermally efficient machine with an Ergo lift hinge, that improves airflow, and it also comes with a Turbo Fan button to boost its cooling.
So, video editing users can also use this laptop to play their favorite games.
Furthermore, as this laptop is a slim notebook, it still offers you an excellent selection of ports and slots.
It has one USB Type C Thunderbolt 3 port, HDMI, two USB 3.1 Gen 2, and audio jack ports. That is almost everything you will need to connect your peripherals to this beastly laptop.
There are no major drawbacks to this laptop other than its price tag. Considering the features, quality build, and lightweight chassis of this laptop proves that its high price tag is justifiable.
Acer Aspire 5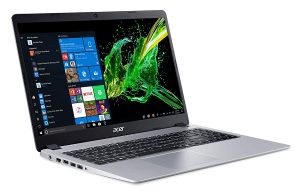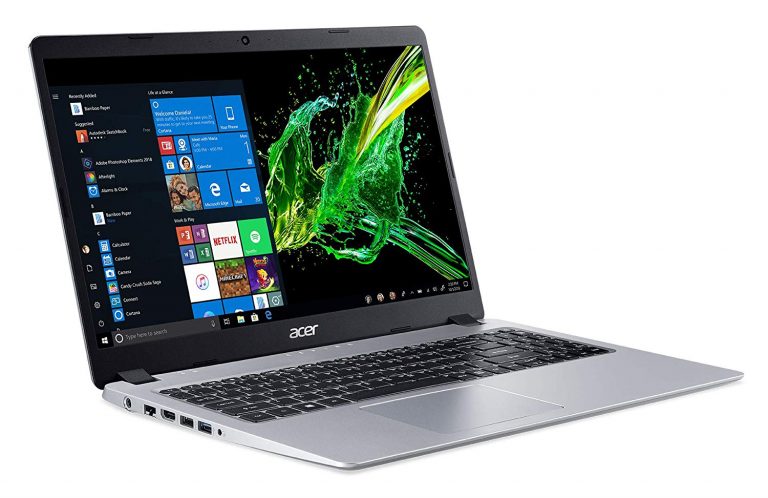 The ancestor of this laptop which is the Acer Aspire E 15 is still one of the best budget laptops, though, the new Aspire 5 is also a power-packed budget laptop with a very convincing set of features.
The build quality and design of this new version are almost the same as the previous generation so the only changes are in the hardware which this new one packs inside.
It comes with an 8th Gen Intel Core i5 quad-core processor, which is clocked up to 3.9GHz, this Acer Aspire 5 can have titled, as this is the cheapest option among all the other laptops mentioned in this list.
This one runs on 8 GB RAM and it holds 512 GB SSD storage.
It also has a crystal clear LED backlit 15.6 inches of full HD IPS display with tiny bezels. This is a good choice to go for if you do not have enough money to buy those high price laptops, this option can do the job for you.
Visit More: AmazeInvent
MSI GT63 TITAN-032 Laptop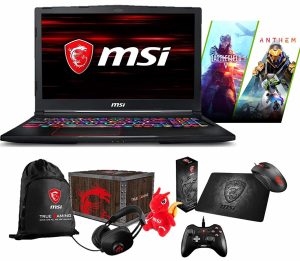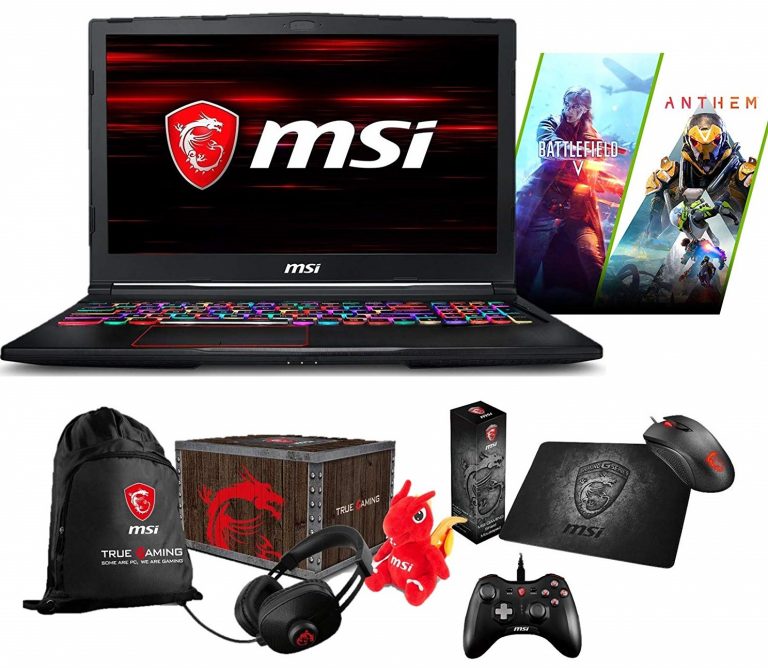 This laptop is a gaming laptop but its performance would be more right if we call it a "workstation laptop" as it is the most powerful and also the most expensive laptop which we have on this list.
It is powered by an ultra-high-end Intel Core i7-8750H processor with a clock up to  4.1GHz and has Nvidia GeForce RTX 2080 8 GB DDR5 GPU.
It comes with 16 GB of DDR4 RAM which can be upgraded up to 64 GB! These specs are not of any usual or medium type laptop.
The display of this powerful laptop is the biggest letdown as it comes with a 15.6-inch display with just full HD resolution.
Though it has a fast 144Hz refresh rate and it is an IPS panel so it is bright and its colors are accurate, and also it provides good viewing angles.
The storage space is also pretty huge with 256 GB of SSD and a large 1TB of hard disk drive storage.